"We are an infertile, married couple. We were nearing the end of the first year of our infertility diagnosis and all tests eventually pointed to a male infertility issue. Erik met with a urologist, specializing in male infertility, and proceeded to have minor laparoscopic surgery. We were so filled with hope that this simple procedure would allow us to finally conceive and put the pain of infertility behind us.
'Ma'am, your husband needs emergency surgery right away. He's in septic shock.' These were the words of an ER doctor in the middle of the night, two weeks after that outpatient procedure. How quickly my optimistic outlook and hope for our future transitioned into a complete panic and fear for my husband's life. I waited in the hospital, often crying and shaking uncontrollably, while Erik was in surgery, not knowing if he would make it through.
Finally, after more than six hours, his doctor informed me that the surgery was successful but that he was still very, very ill and had a long road ahead of him. Once he was settled in the ICU, I was allowed access to his room. I walked in and well, nothing can really prepare you for seeing your life partner, your love, on a ventilator, with multiple surgical drains, numerous IV medications, a colostomy, surgical wounds, and more. I was overcome with emotions, stress, and fatigue as well as a need to learn what was going on medically as quickly as possible.
At first, I was afraid to touch him. I was afraid to do more damage. I felt responsible for what was happening because I felt that he did the procedure for me, knowing how desperately I wanted to have a baby. You see, Erik had already been a father. He had a beautiful daughter from a previous relationship who passed away at the age of three. Now, all these years later, it seemed unimaginable to me that this man, who had already been through so much loss and trauma, was now fighting for his life simply because we wanted to have a baby.
After twenty-five exhausting and traumatic days, Erik was discharged from the hospital to home care for continued recovery. One year later, he went back into surgery for a colostomy reversal, which was successful. Life could finally move forward. We could finally exhale.
After another year or so, and some emotional healing, we decided to revisit our family planning and made an appointment at a fertility clinic. We proceeded to do three rounds of IVF with ICSI along with acupuncture. After tens of thousands of dollars spent and much stress and grief, we had no miracle baby to show for it.
At that point, we felt that it was time to accept our infertility and stop pursuing parenthood. After six years of dealing with infertility, we were exhausted in every possible way and wanted and needed to move forward. We had learned how precious every day of life is and didn't want to spend any more of our days riding the rapid grief cycles of infertility. We chose to stop doing treatments and to resolve our infertility by embracing a childfree life.
It's now been over three years since we made that decision and we are so glad we took that courageous leap! Over time and with intention, our life has become less and less about the absence of children and more and more about learning about ourselves, becoming more comfortable in who we are, enjoying things we love, and finding more connection and community.
Above all else, we are grateful every day to have each other. We are a family of two. Small, yet strong."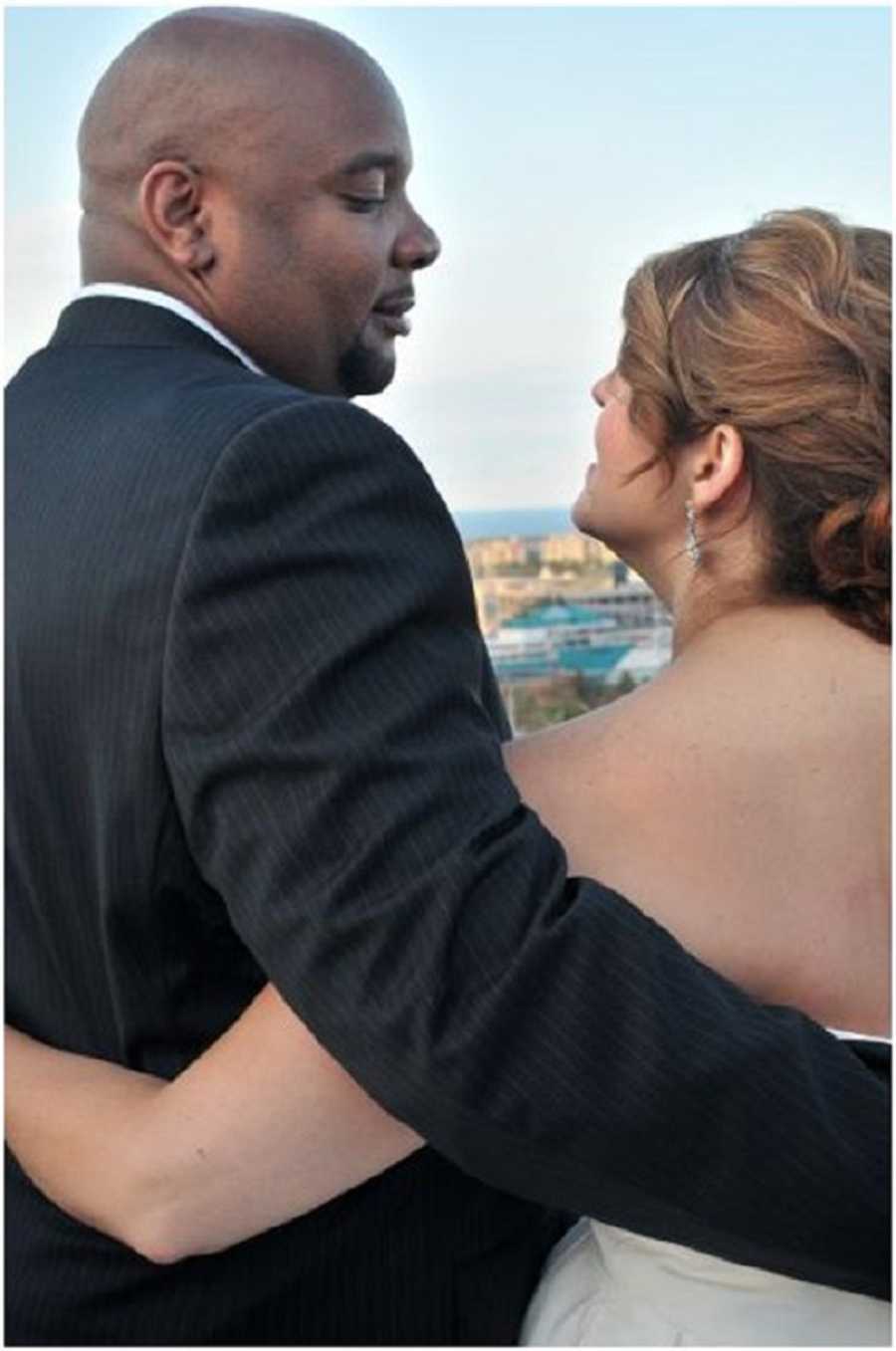 This story was submitted to Love What Matters by Melissa Jones. You can follow their journey on their website. Submit your own story here and be sure to subscribe to our free email newsletter for our best stories.
Read more stories like this: 
'I openly said, 'I never want kids.' No one took me seriously. 'You'll change your mind when you meet the right guy.' I'm not any less of a woman.'
My secret grief: Over 35, single, and childless
Do you know someone who could benefit from this story? Please SHARE on Facebook to make them aware there is a community of support available.