"We have had five holiday seasons together, we are still measuring our time together by the number of milestones. We have celebrated four rounds of birthdays, 2 Gotcha Days, five rounds of 4th of July, Halloween, Thanksgiving and Christmas. We are heavy on tradition, savoring and making memories. Raising older children who spent their first several years of holidays in chaos and insecurity can be challenging. We often juggle the joy of now with the reality of painful memories.
My older three were 3, 5 and 7 when we celebrated our first round of holidays. Growing together as a family has allowed us the ability to make our holidays special. Thanksgiving is the pivotal day where the season begins. We finish out the year with late nights drinking cocoa, days spent baking and every moment of our normal day is enhanced by the glow of the Christmas tree. The time of year where magic is in the air and ordinary things are done with a little extra flair.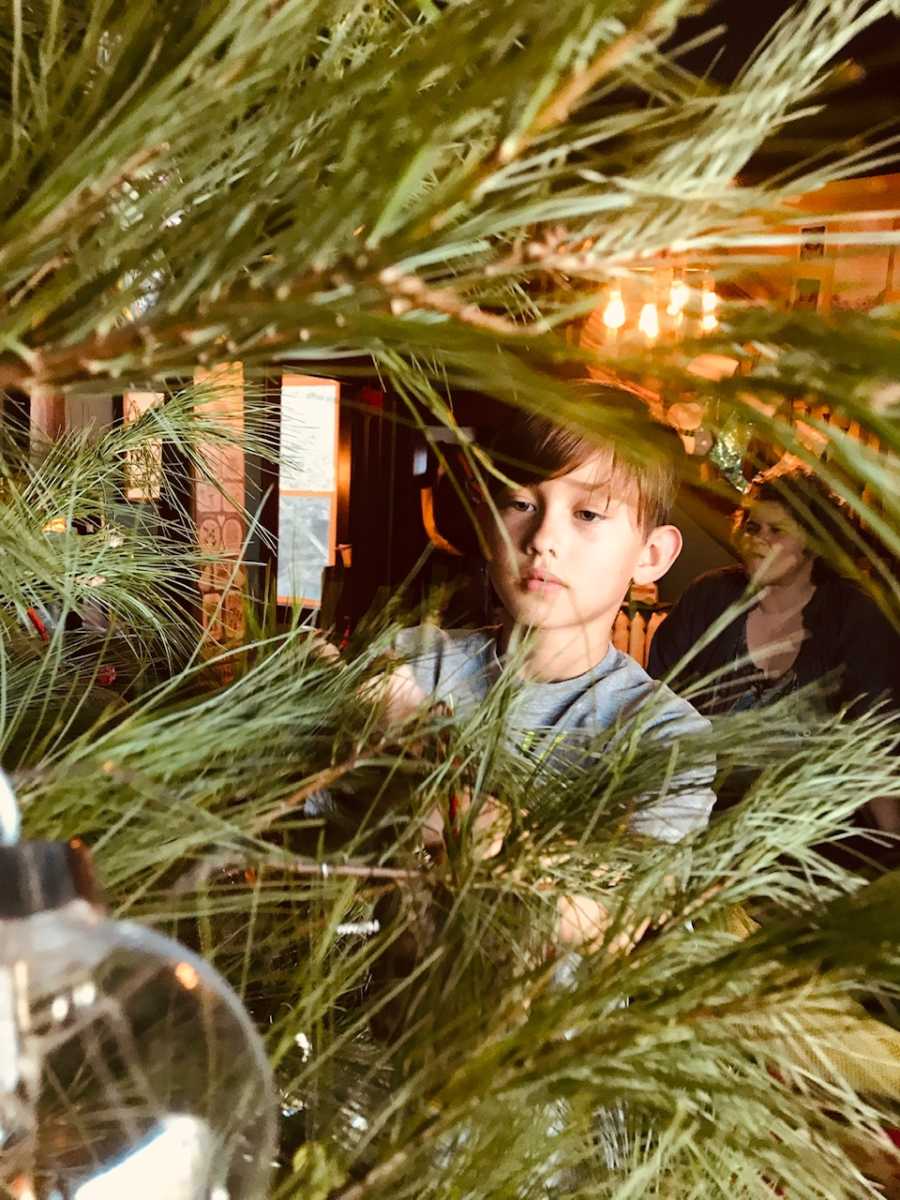 The squeal of the baby brought the house to life before the sun was even up on Thanksgiving day this year. Our home was brimming, all of them were there. Seven little people that hold the pieces of my heart were under one roof and the day felt whole. I poured a mug of coffee and settled onto the couch, watching them play, reflecting on all I have to be grateful for. My eyes welled up as I observe this ever growing and changing family. 2018 has been good to us, not easy, but good. Two adoptions, new adventure, lots of healing and so much love.
We had ventured out a few days before to hike the snowy hills, finding the perfect tree for our home, one of my favorite traditions. As we trekked through the woods, the babies in a sled, we found the right one. She stands 6 feet tall, she is missing a few branches in the back and this year the bow was subbed for our traditional star, as she wasn't strong enough to handle the weight of our usual tree topper. For the next 6 weeks she becomes the centerpiece of our living room, the quiet guest that watches as life unfolds all around her.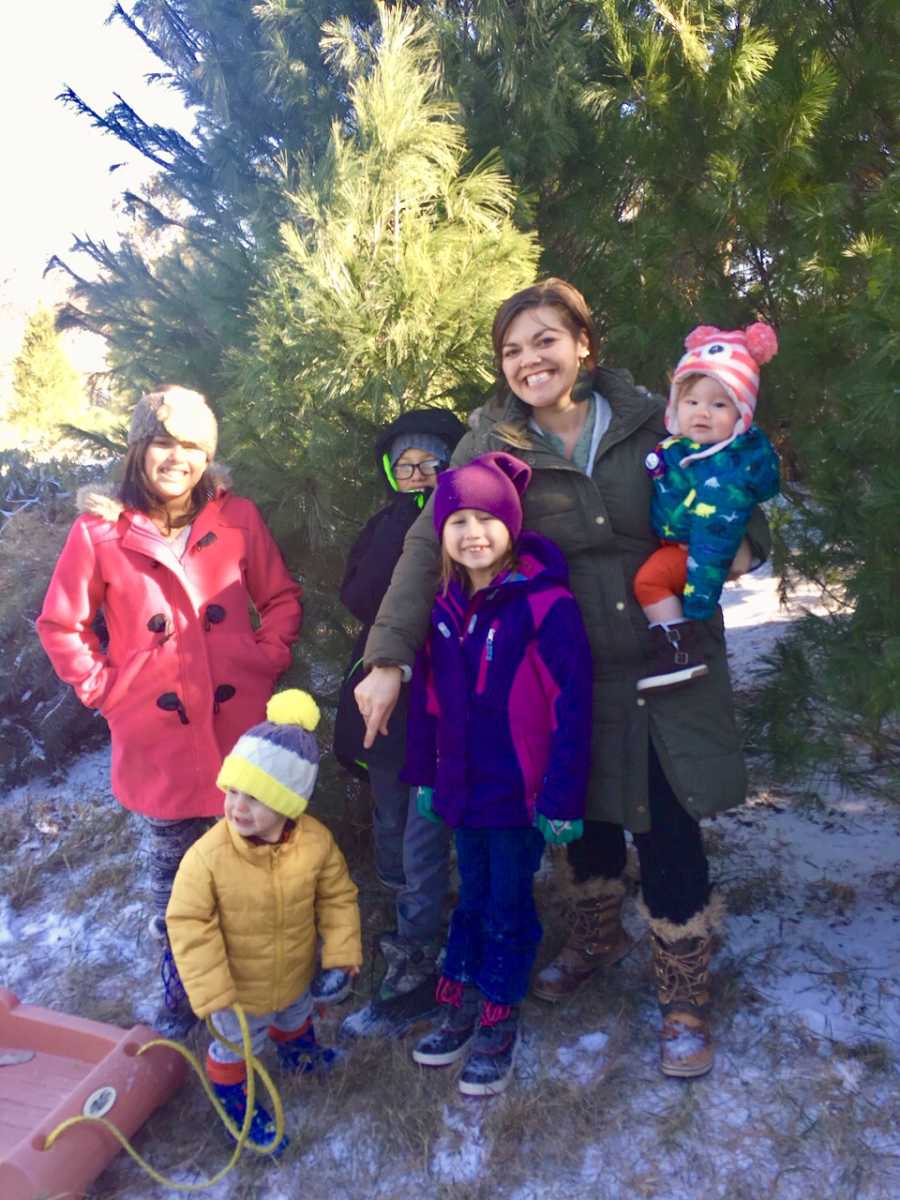 A long and treacherous stomach bug claimed many of us the days leading up to Thanksgiving. We were worn out from long sleepless nights. Thankful that our day was cleared and we were homebound with three goals –  sit around, drink as much coffee as possible and decorate the tree.
The day faded into dusk and the table was set and the candles lit. Our table was full. My family of 8, our Gaga and Papa and two of our dear friends. There was not turkey on the table, but my friend did make a venison roast. We are a vegetarian household and the holidays are usually the time where we try our newest recipes for the main dish. My mom and I followed a recipe for cabbage roast. Using the leverage of standing on a bench, a big knife and fork cutting into the cabbage, I worked diligently as if I was carving a masterpiece. Upon cutting into the cabbage I paused for the drama of it all, declaring that it looked undone and pink on the inside, and laughter filled the room. We concluded it was not the best attempt of a main dish we had ever done, but it was fun and with enough mushroom gravy it was flavorful and delicious.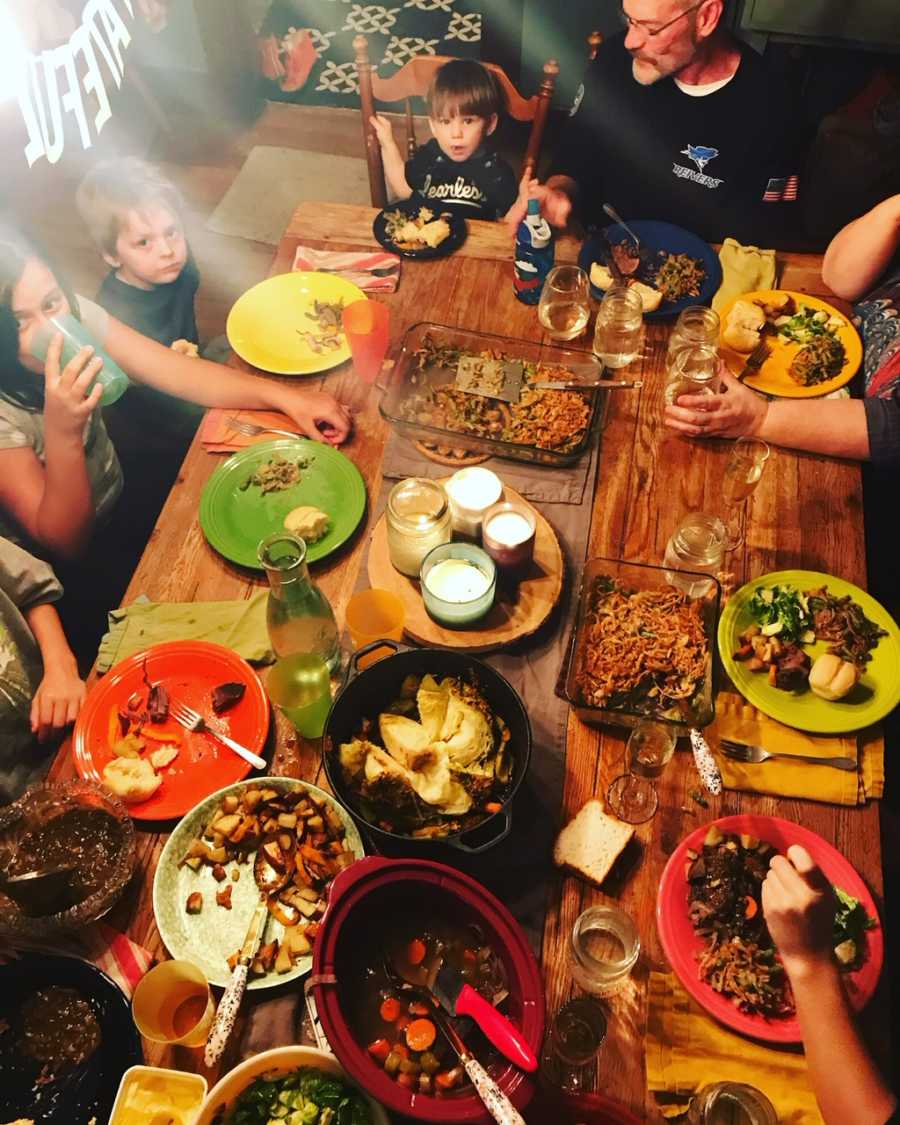 Before the meal began, we all paused for a moment to reflect on this past year, to offer up a word of thanksgiving and gratitude. We spoke of the Indigenous people who came before those who were a part of the story we often don't tell. We gave a nod to the people around the table, this ever-changing and growing family. A nod to the story being written. We are ready to begin this season of celebration, warmth and love. Each year that comes finds us a little more settled and healed. We are thankful for the traditions, the togetherness and all that this season teaches us."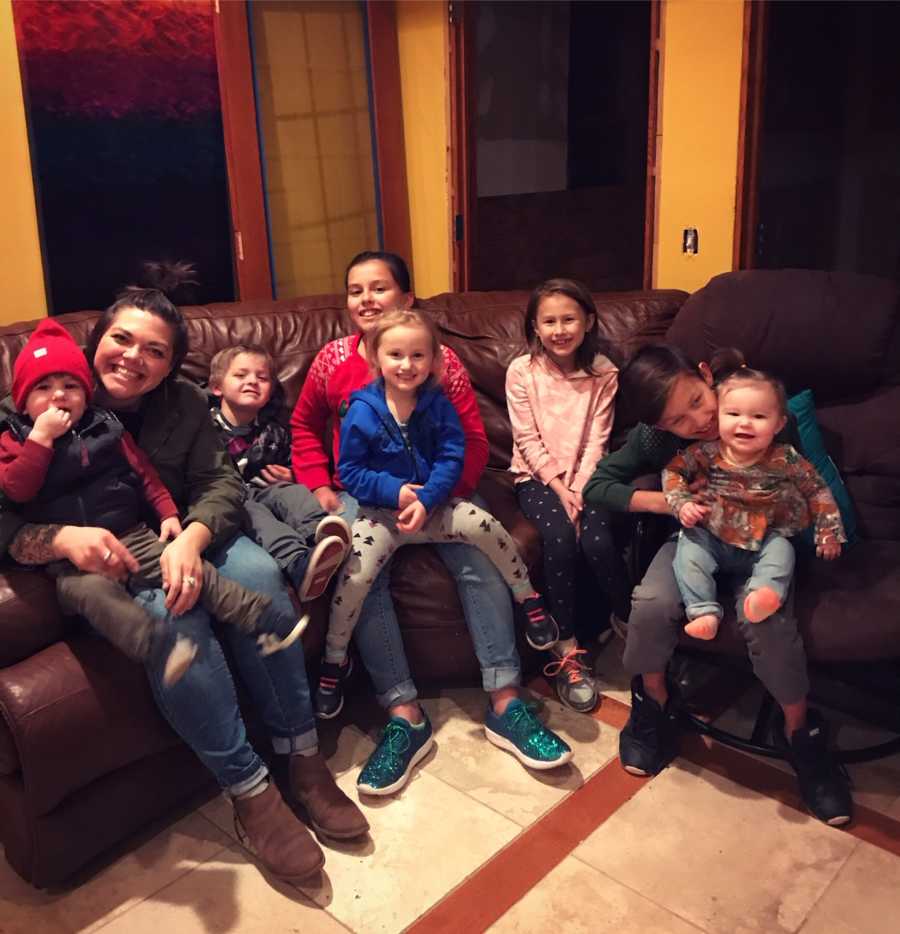 This story was submitted to Love What Matters by Julianna Klepfer, a 30 something, single, foster/adoptive mama. She lives with her crew of seven, ages 11, 9, 7, 4, 3, 18 months and 6 months, their two dogs and 6 chickens in the hills of Iowa. You can follow along with her ever changing family at My Joyful Broken Heart.
Read more of Julianna's stories here:
'At the performance, my baby boy blew out his diaper. I scooped him up, rushing to the bathroom. This was at our fancy playhouse, which apparently meant no changing table.'
'Today was Mommy day and she didn't come': Foster mom recounts heartbreaking moment 'little one' feels 'broken' over bio mom's addiction
Help us show compassion is contagious. SHARE this beautiful story on Facebook with your friends and family.