"Tyler and I met as friends first, and our friendship took awhile to grow into a romance, but eventually it did. We were carefree 20-somethings, hopping from one beach to another, having the summer of our lives. And on the Fourth of July, in the midst of a huge fireworks party at Rockaway Beach, Oregon, we decided to move in together. It was quick, but we were in love.
Shortly after we moved in, my 30th birthday came up. I decided to do a 'Cheryl Strayed, WILD' trip up to Northern BC to meet a friend of mine. I would drive, hike, and camp along the way, and meet my friend in Fort Nelson, BC to talk about the possibility of a career change to the non-profit world, and then Tyler would fly in from work to meet me. We would then adventure to the second largest hot springs in Canada and continue exploring the Yukon together. We did exactly that, but as we woke on the morning of my 30th birthday in a small motel in Watson Lake, and I ate a whole jar of homemade blackberry jam, I knew something was up.
We were pregnant!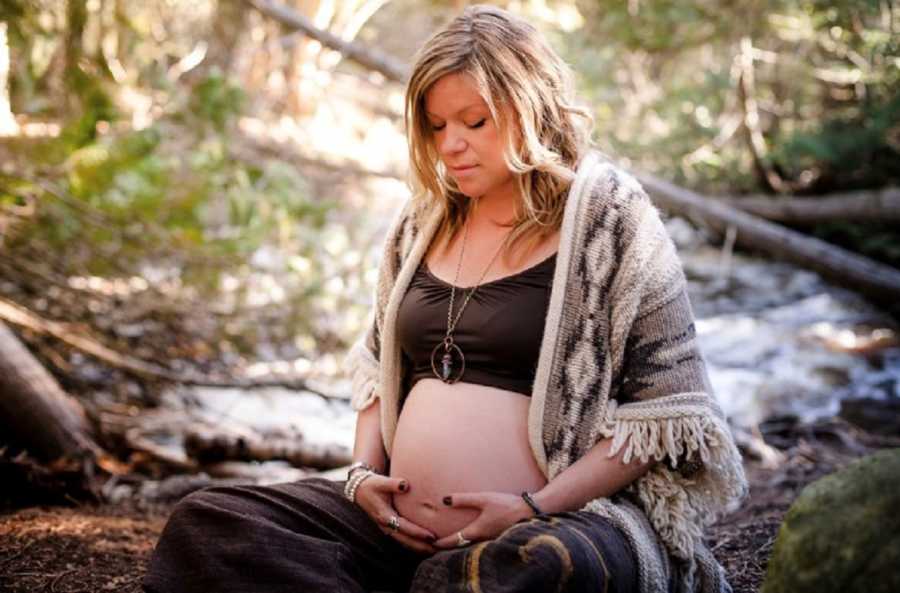 The birthday trip was cut slightly short by this news and we arrived home to share it with everyone. My friends literally fell off their chairs, but then the surprise wore off and real life settled in. I was going to be a momma. Everything in my life radically started to shift and I began a journey into my 'dark night of the soul.' It was in this time that I discovered who I really was and the resilience that lived inside of me.
At the same time, our relationship was suffering under the pressure of too much newness, too soon. The final trimester and the first few months were blissful after baby arrived, but reality quickly set back in, and after pressure and exasperation from both sides, I moved out.
I moved three times that year with our son Onyx, and Tyler held space for all of the changes. We had volatile moments and both of us knew it was time to look deep within. We knew we couldn't blame each other for any part of the separation, but rather, all we could do was take time for ourselves with no expectation or pressure from the other side. During that year, I took 300 hours of yoga and meditation training, to understand myself better. And I took my dream job working for a global charity called Her International, that empowers girls and women through the power of education.
Although we lived apart, we stayed in close contact for the best of our son, working on having one meal together a week and conscious listening sessions. We traveled together a few times so that I could complete my yoga training and in the Spring, I got news that I would be going to Nepal with my work. Since our son was only a year old, I knew I would take him with me. After much consideration, Tyler agreed that if Onyx was going, then he would go too.
For three and a half weeks we traveled together on dusty mountain roads, Tyler sleeping on the floor in many hostels and watching Onyx everyday so that I could work.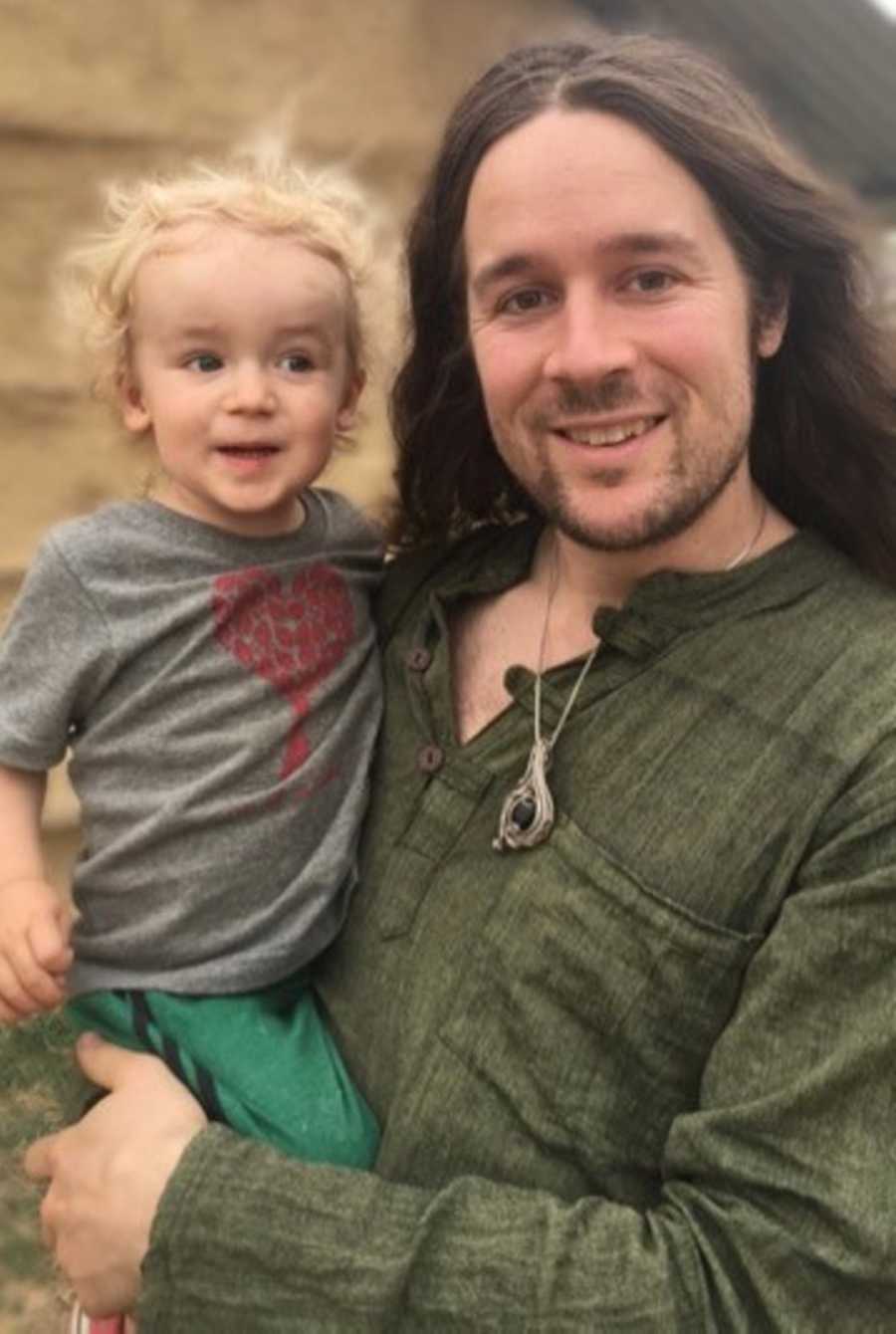 I realized once we arrived home that if we could do a trip like that together harmoniously, then maybe it was possible we could live together again.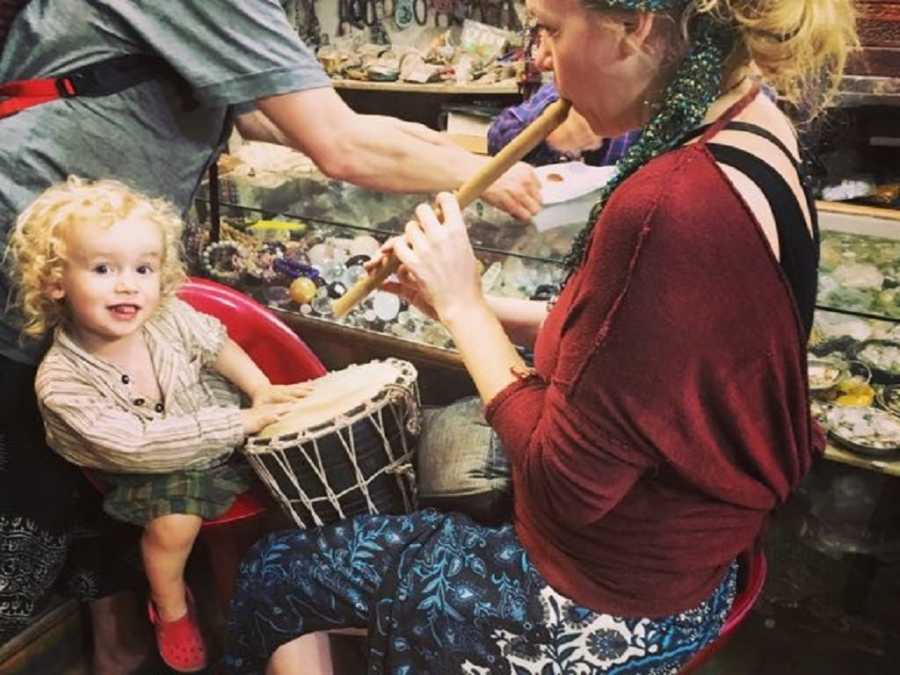 Tyler had sold his house and was looking for a place to stay, so I invited him to sleep in my basement for a few months. I saw how wonderful this was for Onyx, to have both parents accessible, and how much support it gave me both with my work and with everyday chores around the house. And then magically, a woman appeared in my life who had a home that was 'perfect for a couple that isn't together, to live together' due to its layout and double suites.
Two years from the day I first moved out, we moved back in together, as a co-parenting family. Somehow over the course of the last few years, what could have taken a dark and negative turn has grown into so much light. Tyler and I have grown into old friends and conscious allies. We support one other and work everyday to ensure Onyx has two completely involved parents. The first night we were in the home, Onyx cried out in the night and before I could rush to his side, Tyler was already there soothing him back to sleep. I knew in that moment that although this was unconventional, this was right for us, for right now. Being able to break away from the conventional beliefs of what breaking up 'should' or often looks like has allowed us to put our son's needs first, and to remain an intact family."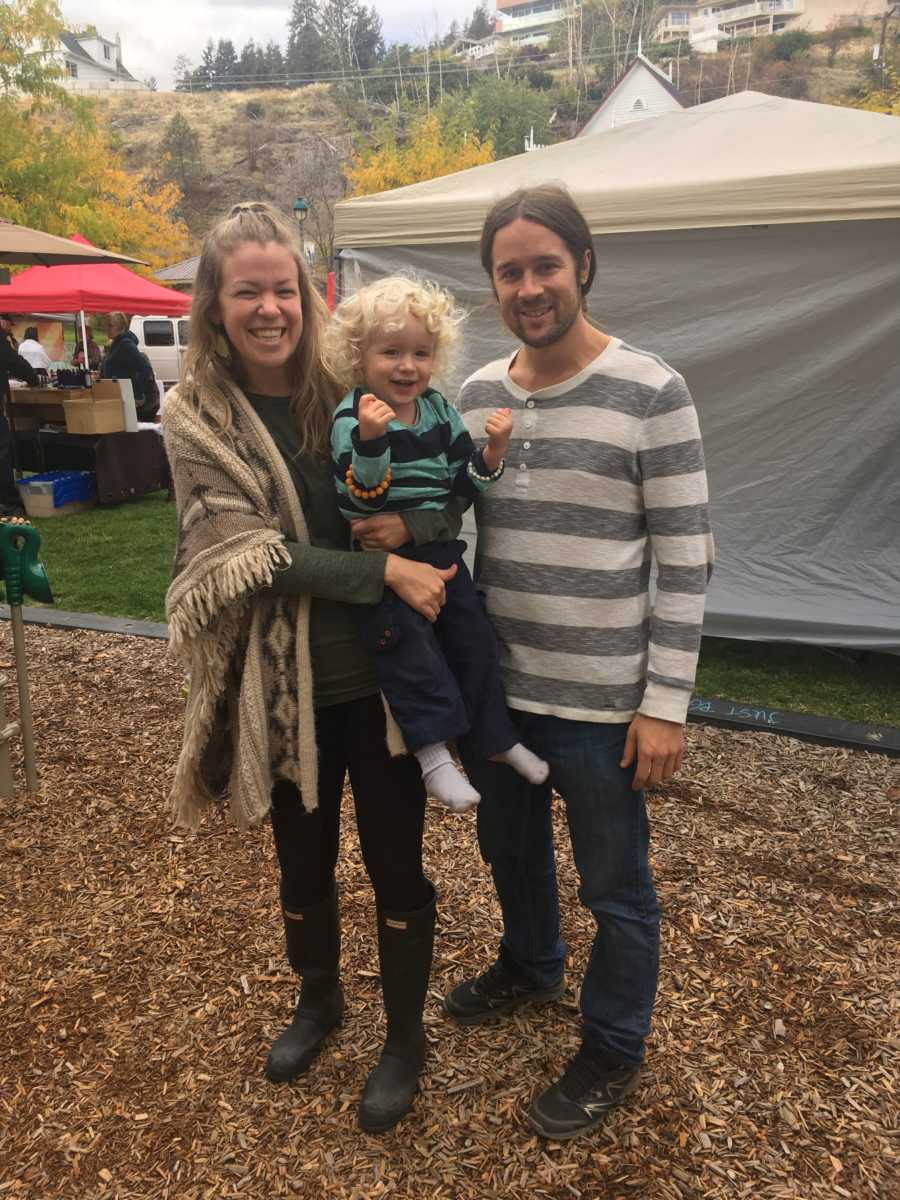 This story was submitted to Love What Matters by Tamara McLellan and Tyler Cadieux of Kelowna, BC, Canada. Be sure to subscribe to our free email newsletter for our best stories.
Read about more co-parenting families:
'I live with my husband, my ex-husband, his girlfriend and our 6 children. We took co-parenting and blended families to the next level.'
'This is my dad, mowing my mom's lawn. They've been divorced 28 years.'
SHARE this story on Facebook if you believe in the power of unconditional love.