"My name is Katie and I live with my husband, my ex-husband, his girlfriend and our 6 children. We took co-parenting and blended families to the next level.
Stephen and I met when we were 18. We were best friends for two years before we started dating. We got married when we were 20 and a few months later became parents. We have three beautiful children together. Gracelyn is 11, Kaylynn is 10 and Colston is 5. We had both eventually become complacent with our relationship. We were parents first and forgot about being husband and wife. In the end it took a toll on our marriage and we decided it was best to get divorced.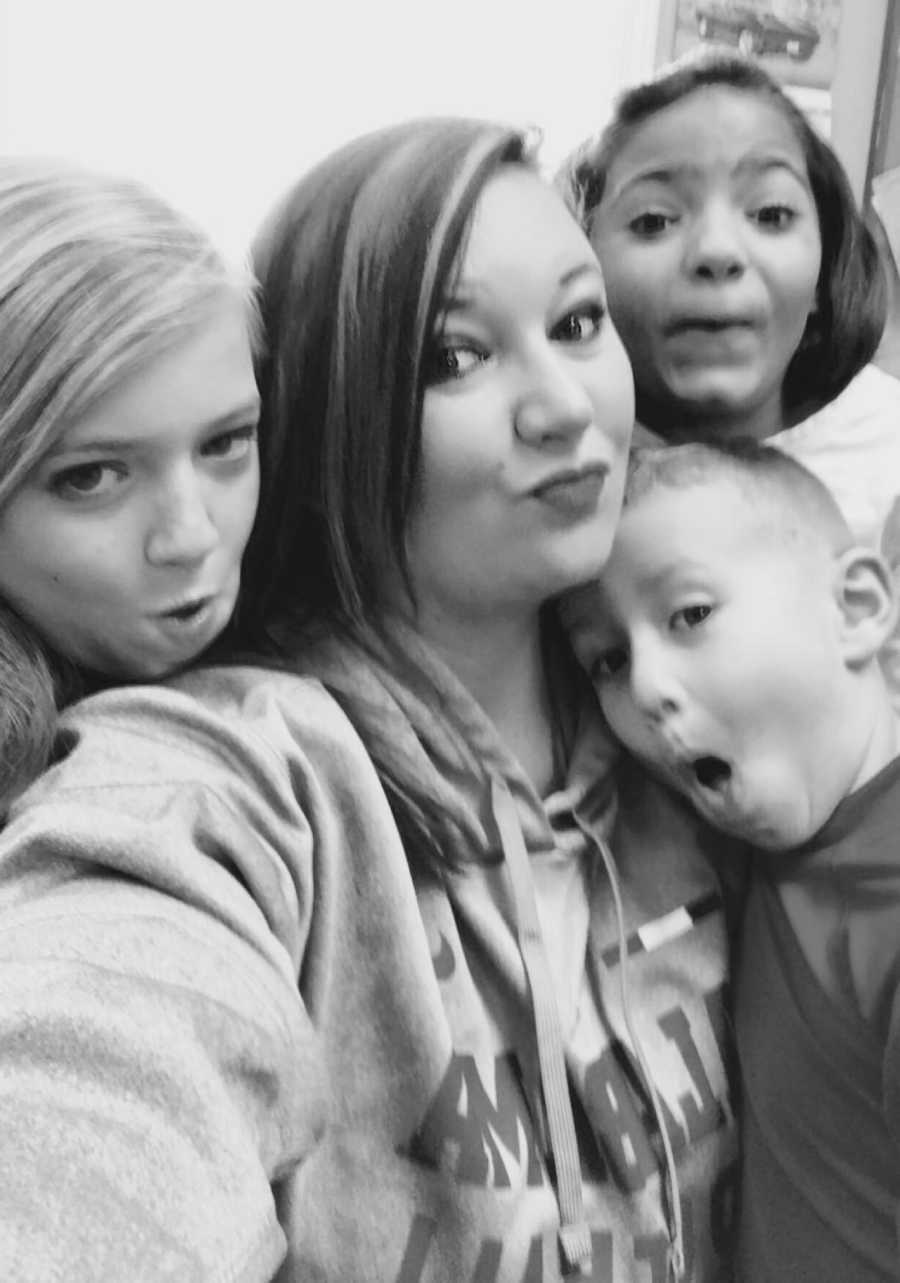 The first part of our divorce was rocky to say the least. We fought about everything including the sky being blue. I told myself I couldn't do this forever. The hate game and the blame game was getting old at a rapid pace!
In June of 2016, I married Ben. We blended our families together. My three children plus Hunter, who is Ben's son from a previous marriage. Hunter is 19.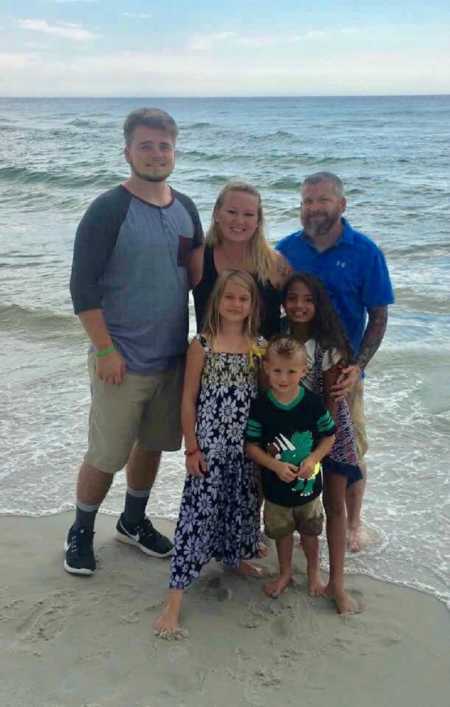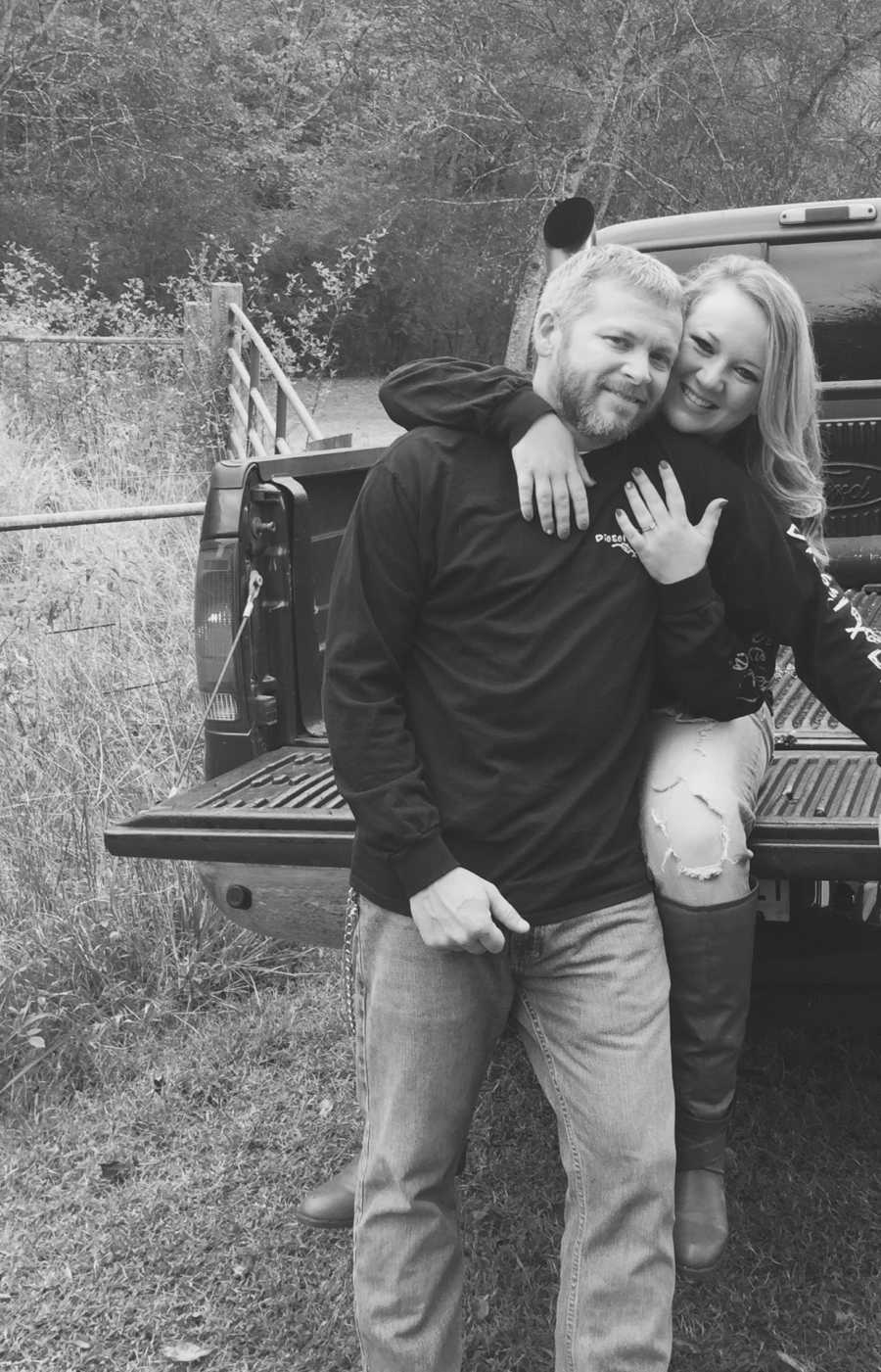 Things were still rocky at times between Stephen and I but our daughter plays travel ball so we were around each other 5 days a week. Consequently, we had to work on becoming co-parents and friends at a certain level.
By 2017, the three of us, Ben, Stephen, and I, were pretty much hanging out all the time. Dinners, cookouts, holidays, softball tournaments, etc. Our friendship was growing and our co-parenting was getting better every day. We had decided to throw our parenting plan out the window, which was the best decision we ever made. The kids were happy they didn't have to stick to a strict schedule. They could come and go as they pleased and holidays were spent completely together not half here, half there.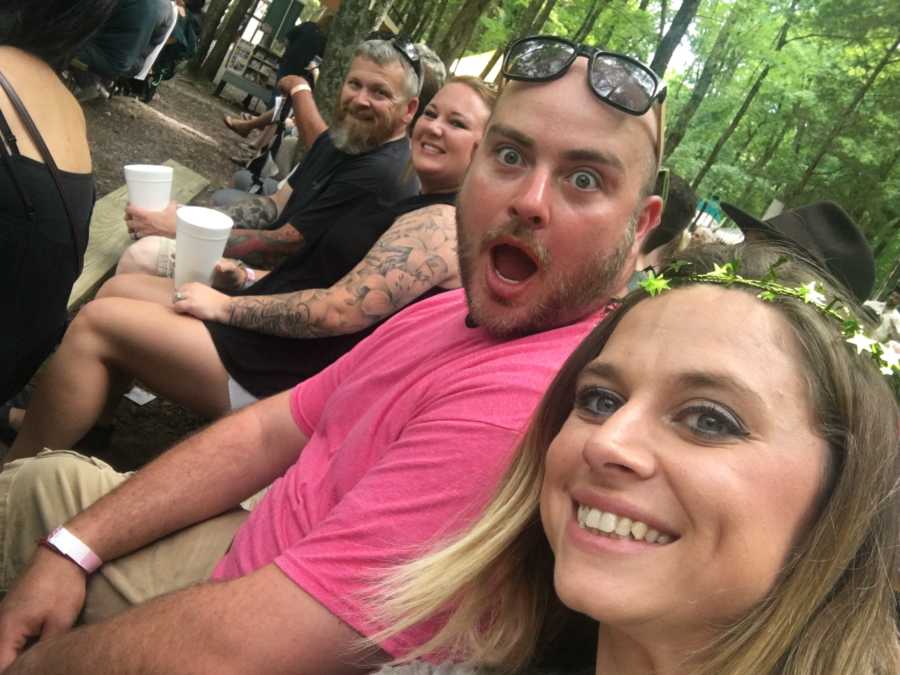 In May of 2017, I got a call that no one ever wants to get. Stephen and his brother were in a fatal car accident. I rushed to the hospital as fast as I could. Both of them were in critical condition. When they took me back to see Stephen, it is a memory I only pray one day will no longer haunt me. I cried, I prayed and begged for him to be ok. I lost my dad in a car accident when I was 7 so that's all I could think of though this nightmare is my kids needed their daddy. I didn't leave his side.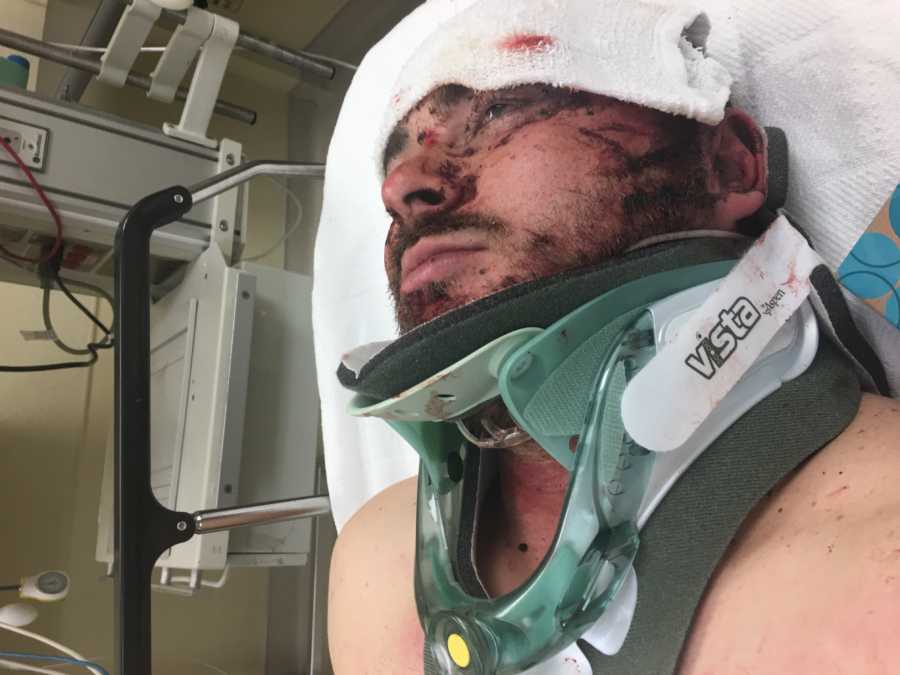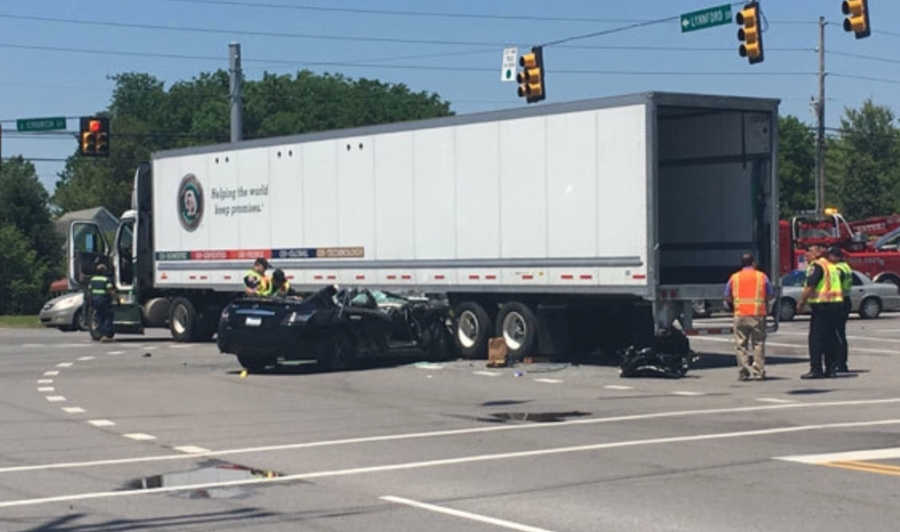 When the doctors said Stephen could go home but he needed constant care, Ben and I, without hesitation, decided he was coming home with us! He needed us, his kids needed him and he needed his kids. His brother fought a hard battle but passed two weeks later. I was Stephen's care giver in every way possible and Ben stepped up to do the same. After a long road to recovery, Stephen knew our home was his home! We always joked that we need to turn our weird triangle into a square.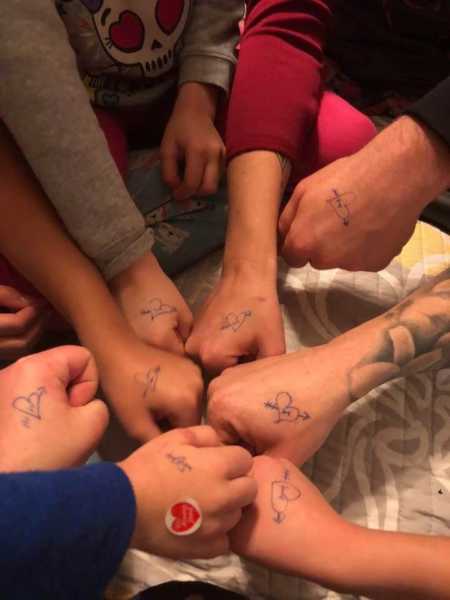 In December, Stephen started dating Brandy. Brandy and I went to school together. Brandy has two children, Jaxson is 7 and Kayleigh is 9. It wasn't long after they started dating that an overnight stay here and there became permanent. Finally our square was complete!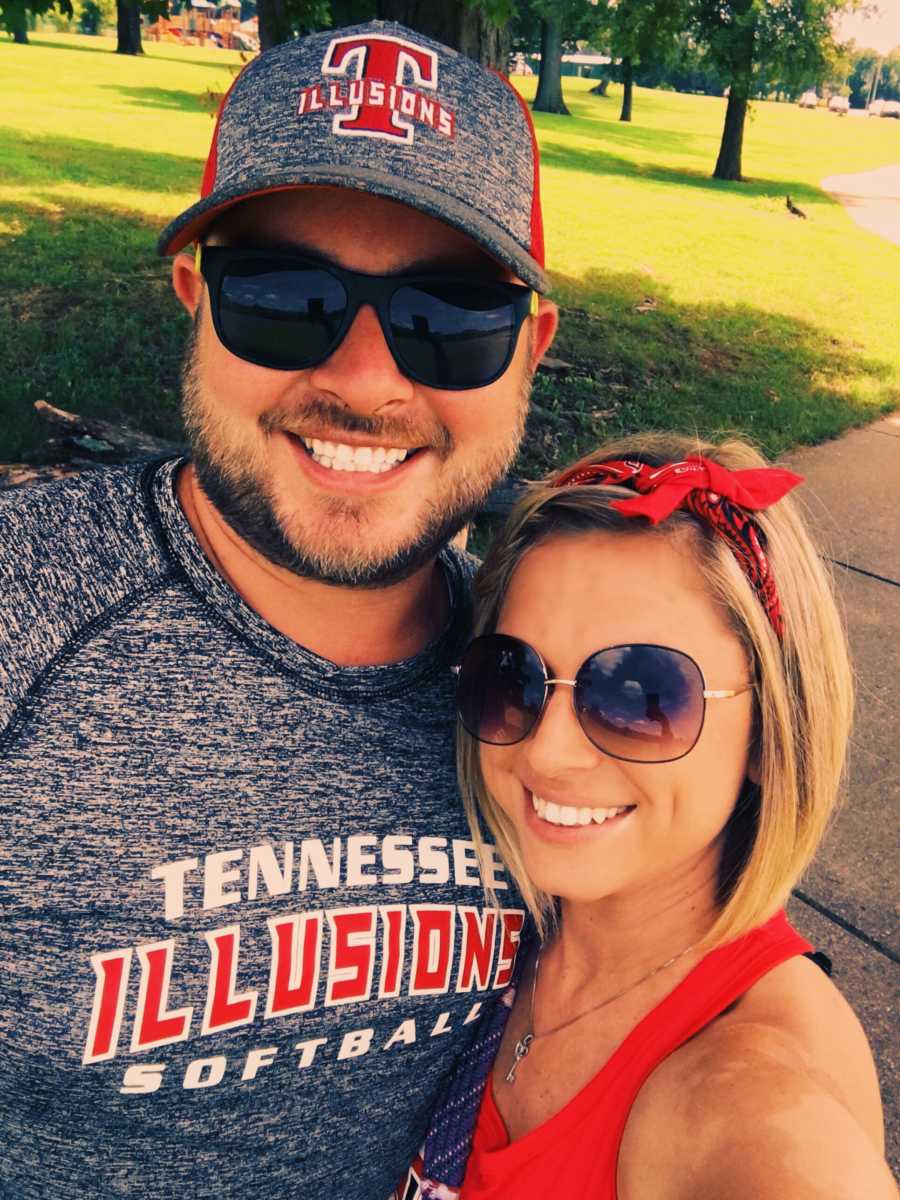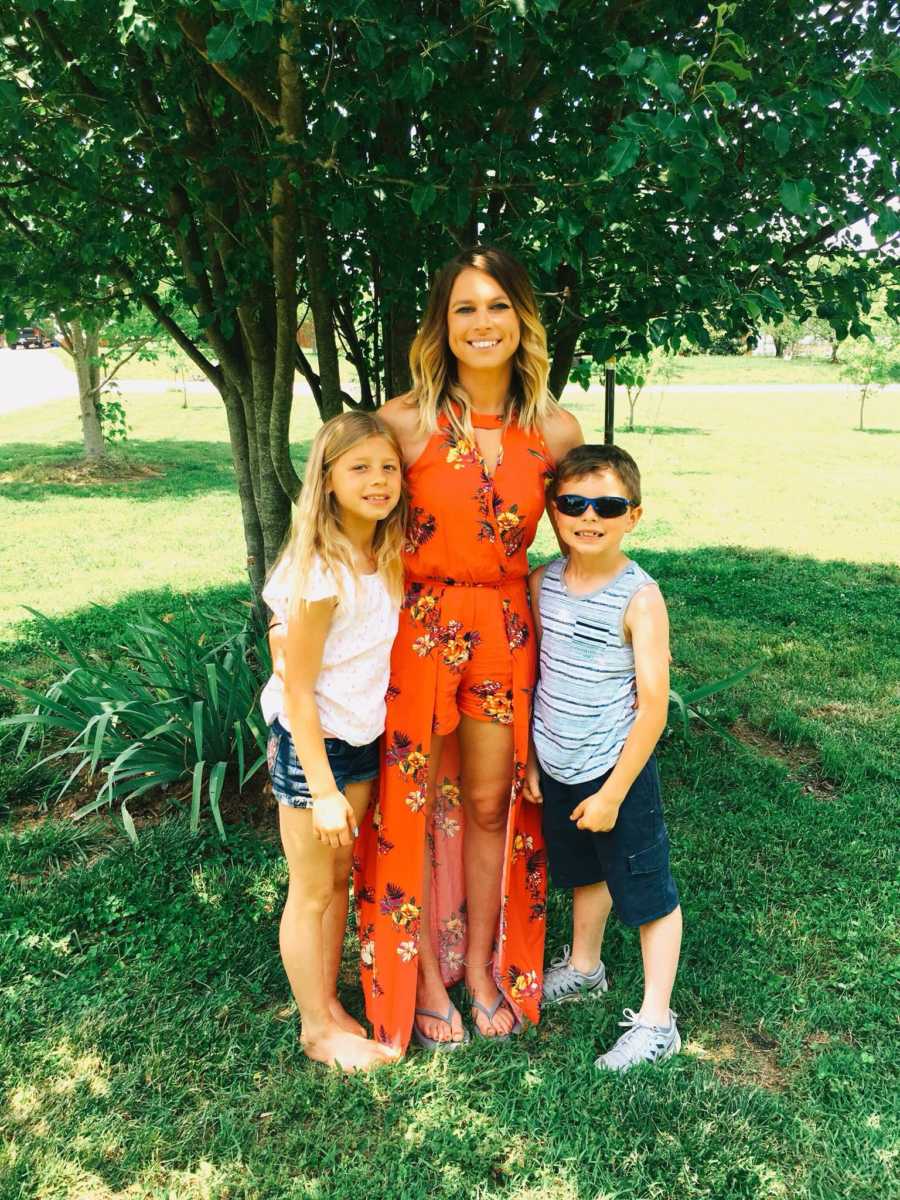 As weird as this is to most people, we all live together in one house with our six children. I gained a best friend and a sister out of Brandy, I gained two more children that I love like my own. My children have both their mom and dad as well as an amazing bonus dad and bonus mom. Their support system is huge!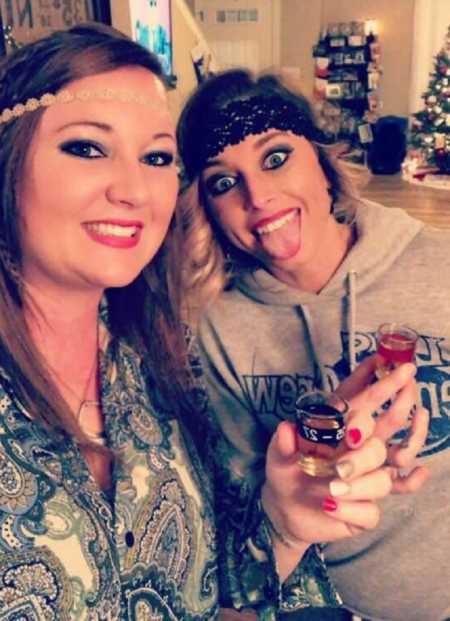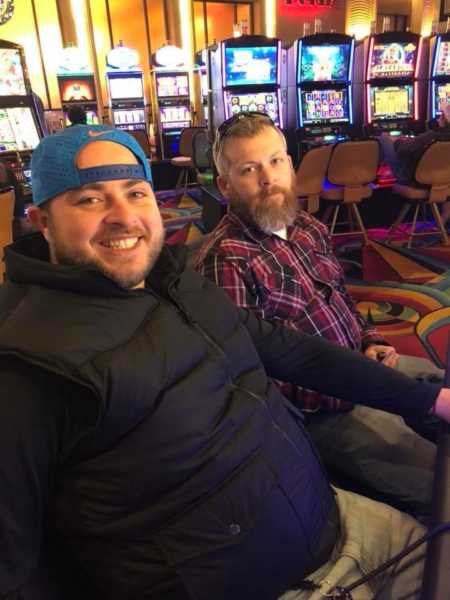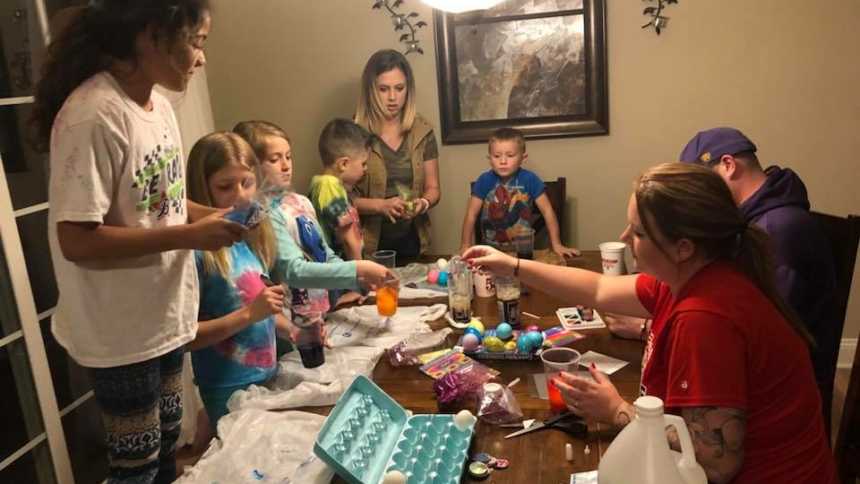 Our house is hectic most days. We have 5 kids in school and sports. Kaylynn plays competitive softball and basketball, Gracelyn is in competitive cheer, Colston plays baseball which Stephen and Ben coach together, Hunter graduated high school and is working on starting a career, Jaxson plays baseball and football and Kayleigh is in cheer, so we have to follow a calendar that hangs on the front door. We are always on the run trying to get the kids to the practice or games they need to be at. All of us are sitting in the stands cheering them on! We are a team! The best team these kids could ever ask for!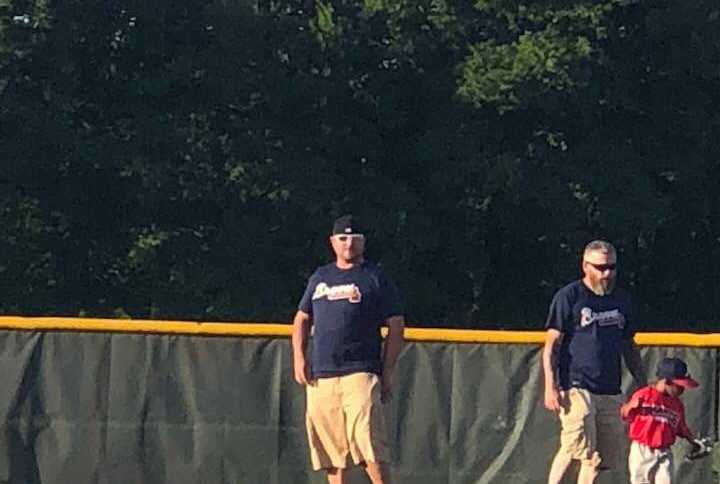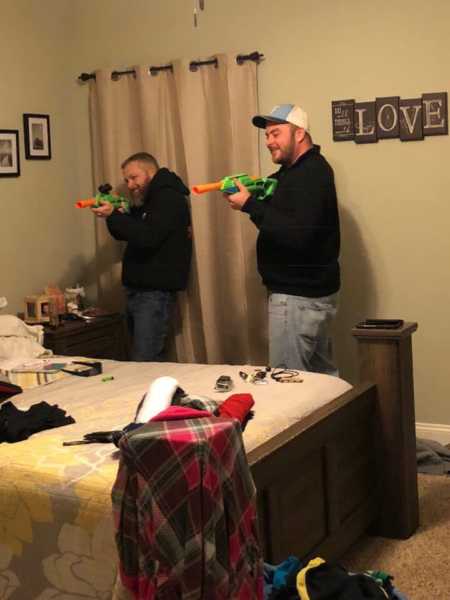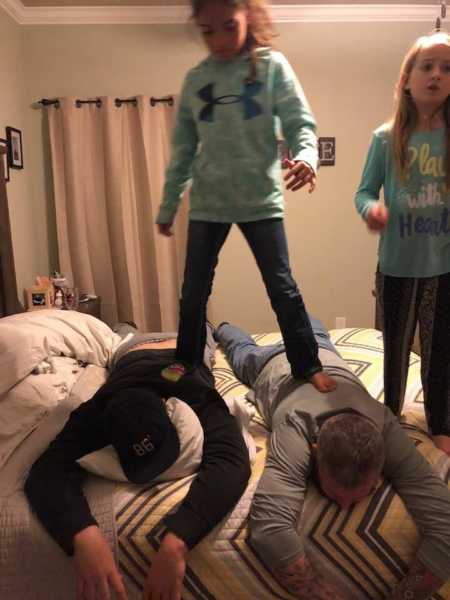 Every night when we aren't at a practice or a game we have dinner as a family. 9 people, sometimes even 10 if Hunter is home, sitting around the table, talking and laughing. There are no cell phones or TVs on. It's just family time.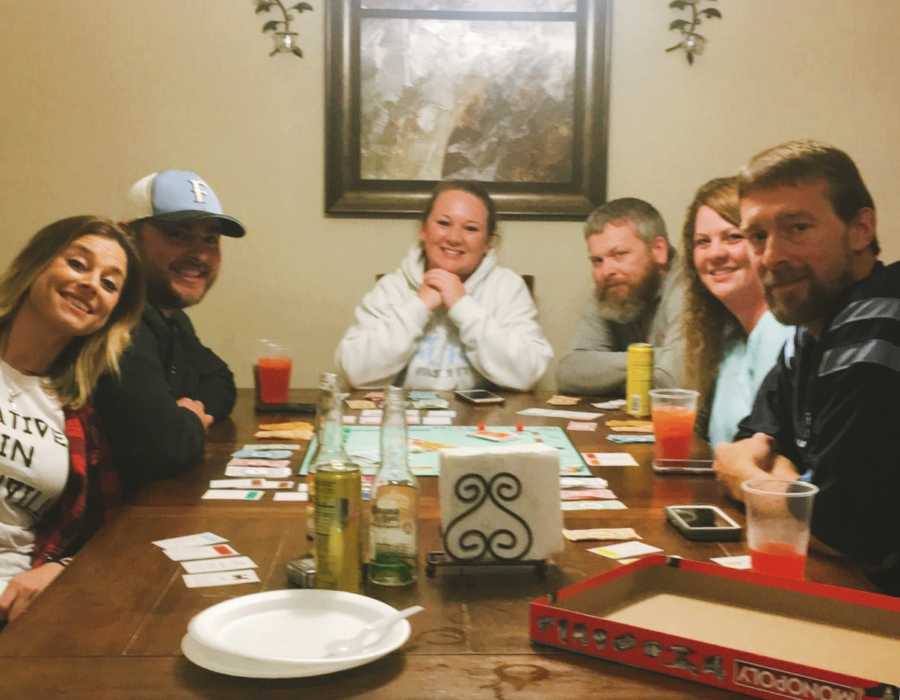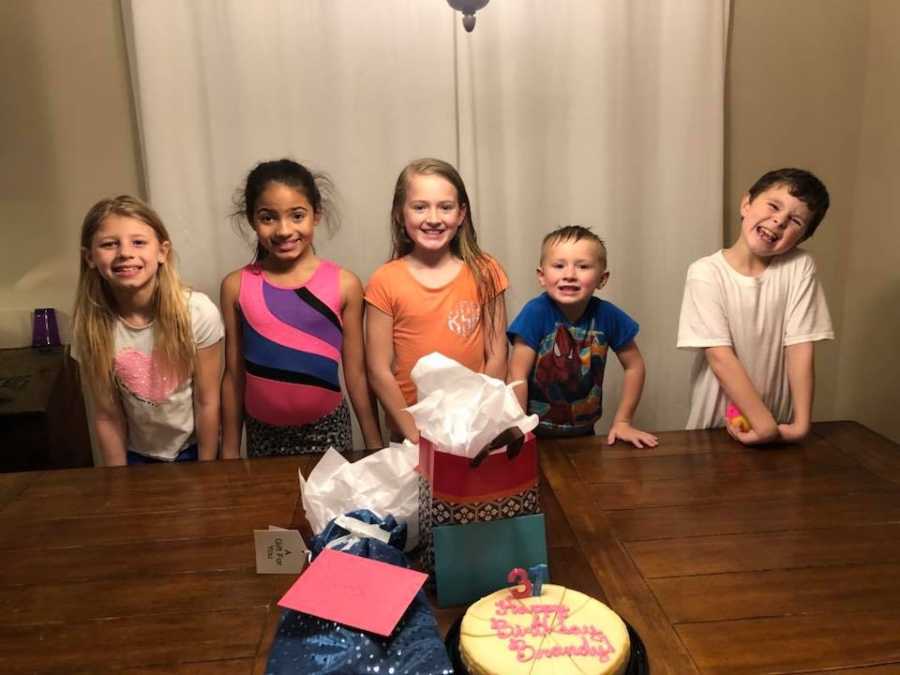 I'm not saying every day is rainbows and butterflies. I do live with my ex-husband! We have disagreements just like anyone else but we all have learned to communicate. We sit down and talk about any issues we have. Everything we do is in the best interest of all of our children!
If someone would have told me three years ago that one day I would be living with my husband, ex-husband, his girlfriend and her two children, I would have laughed at them! I know this sounds crazy to most but looking back over the past few years, I wouldn't change any of this for anything in this world! Our children are happy, we are happy."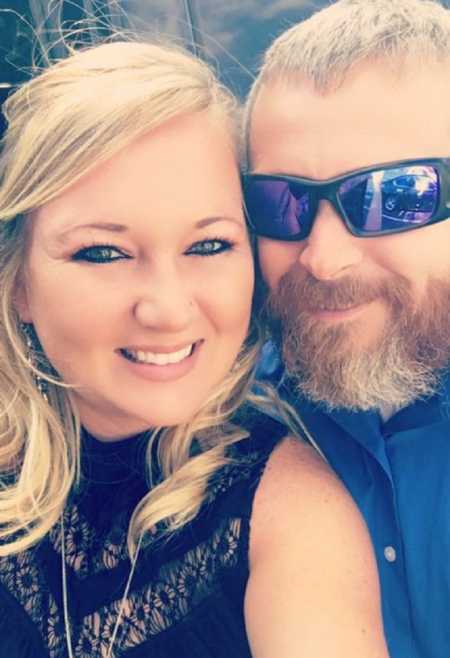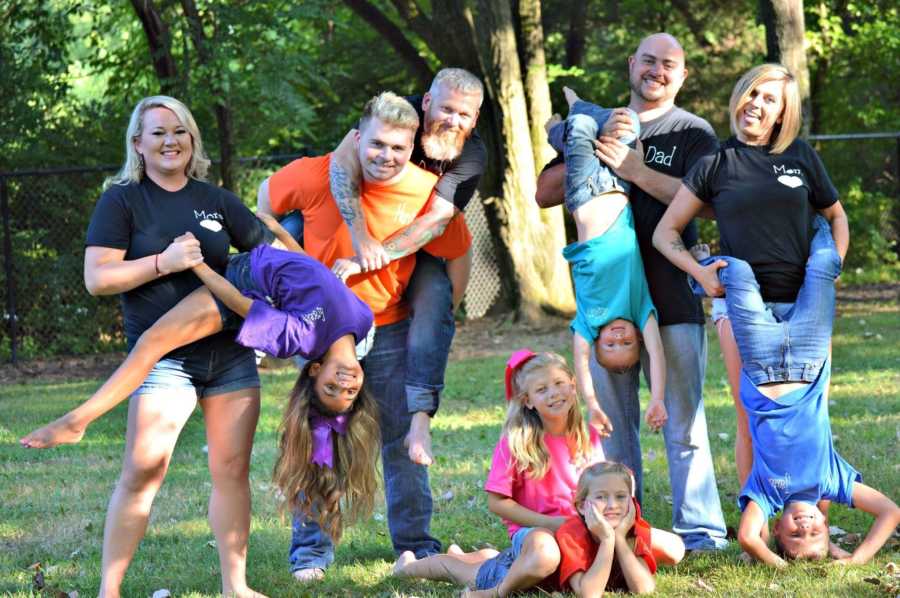 This story was submitted to Love What Matters by Katie Blackmer of Christiana, Tennessee. Submit your own story here, and subscribe to our best stories in our free newsletter here.
Read more inspiring stories like this:
3 dads, 2 kids: How these epic 'bonus parents' make co-parenting work because they 'owe it to our children'
'The guy seated next to me is my good friend Chris. He is also my wife's ex-husband and the father of my two stepsons.'
SHARE this story on Facebook if you believe in the power of unconditional love.