"When I think about sharing my story, our story, I wonder where to begin. Was it the December day I joined my family 6 days shy of Christmas, completing our family of five? Or the random day I, at 13, was scouted by a model agent that took me from a kid living an average life in an average town to spending my summers in New York City, working with some of the most prestigious in the business? Or maybe when I met, fell in love, and married my husband when we were just 22 (me) and 19 (him)? Or do I just jump right in where life took a hairpin turn that totally turned our lives into two distinctions: before Lily and after Lily.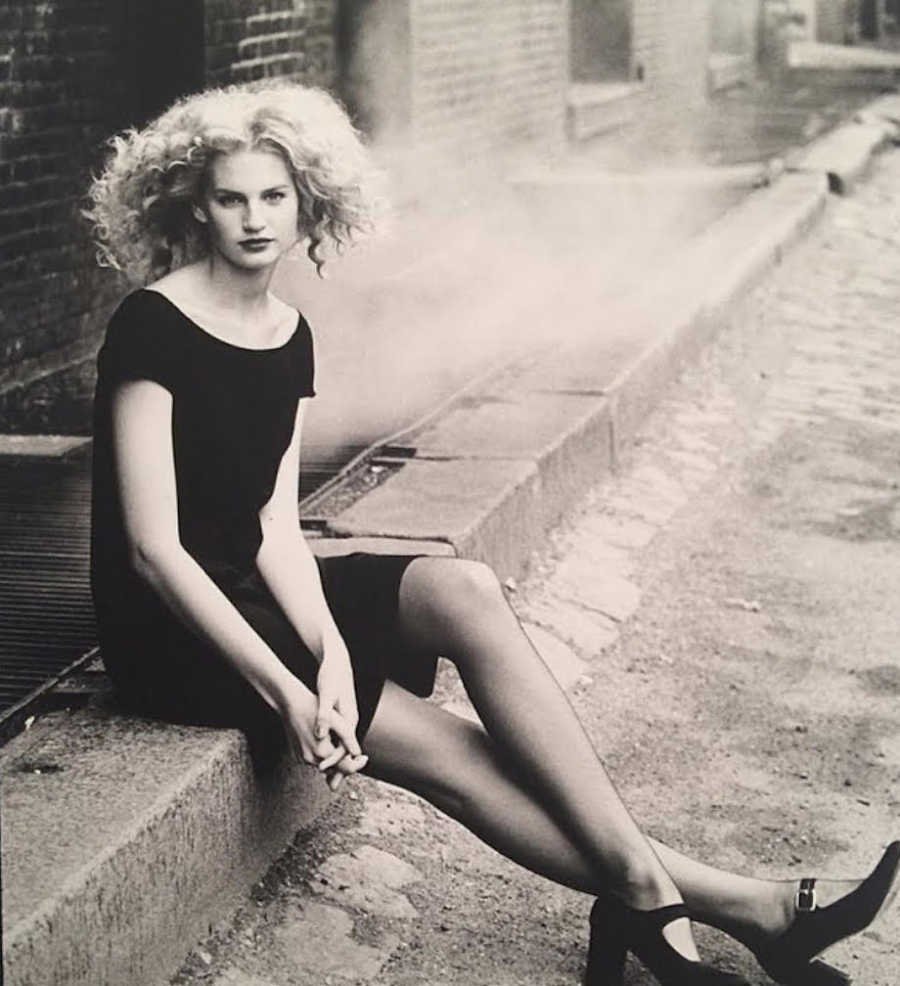 While being born for sure started my story, falling in love with my husband now of 19 years for sure started OUR story. While the glitz and glam modeling part was definitely a fun part of my story, the real me didn't come to be until I fell madly in love with a baby girl named LilyAnna Blu, who was nothing like we planned or expected. And if we never knew her and loved her, the butterfly effect of continuing to grow our family probably would have never happened.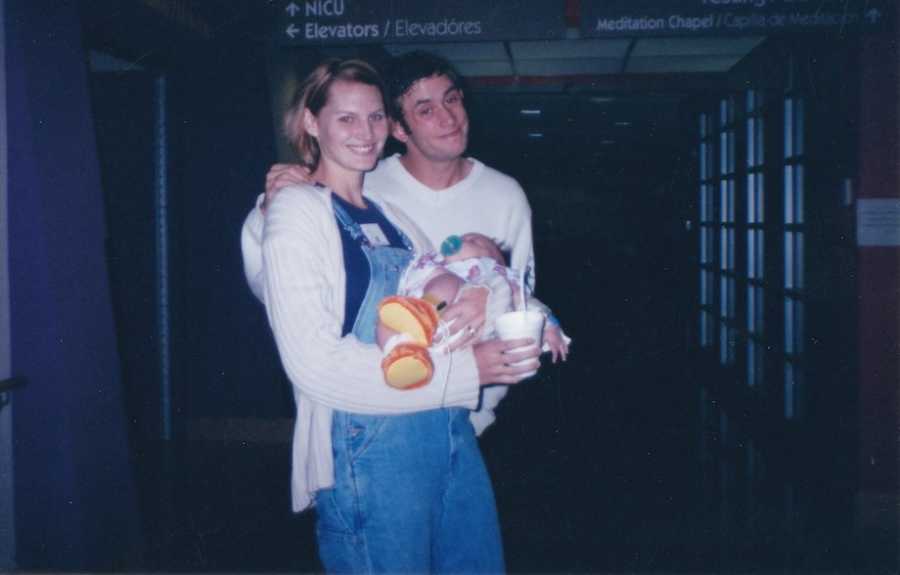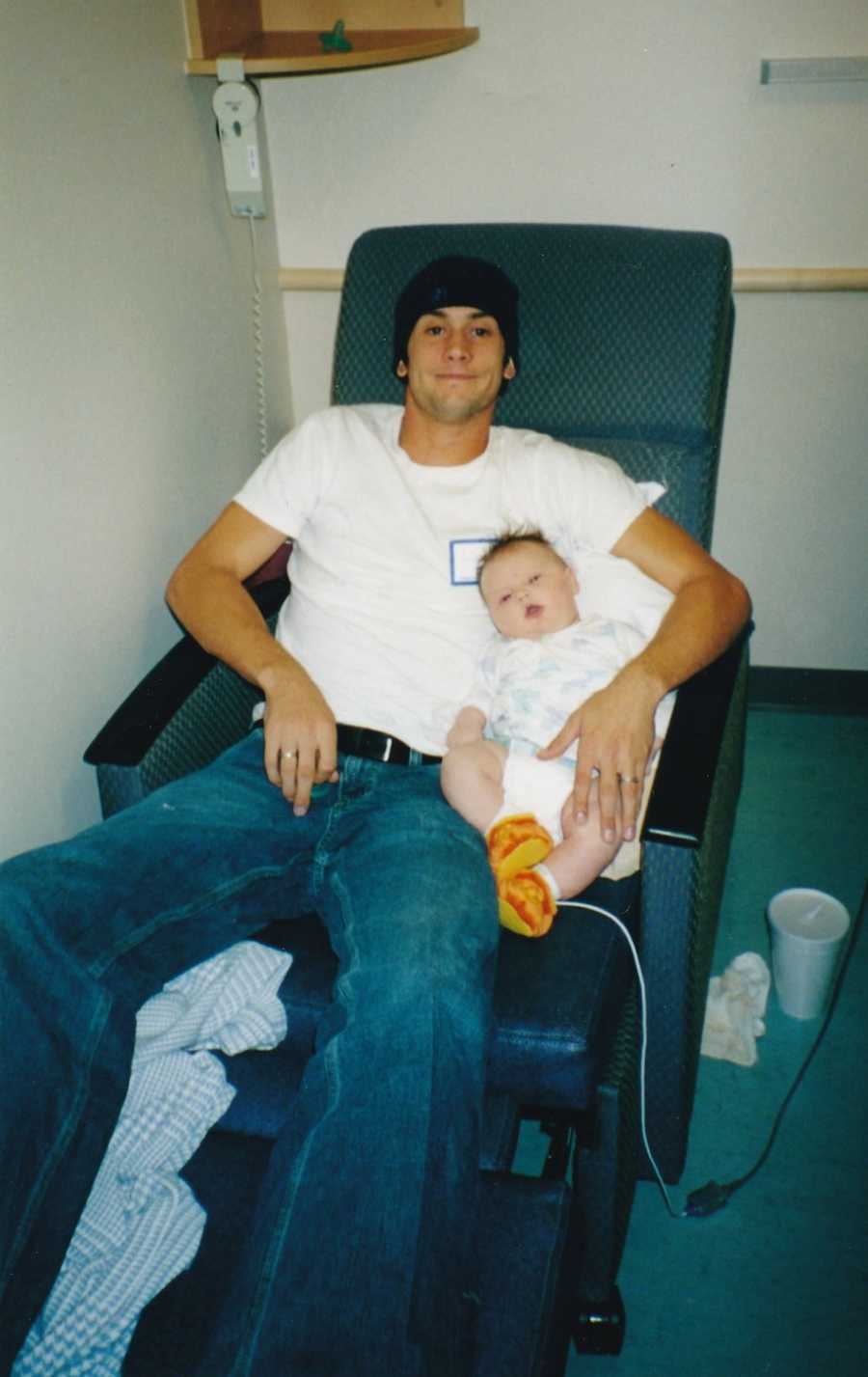 When we became parents, we were clueless and so young. I struggled not knowing how I was supposed to 'feel.' My relationships with babies prior to Lily was my nieces and nephew. As a result, for the first week instead of calling myself 'Mommy,' I would accidentally refer to myself as Aunt Kimmy. I loved her, but I did not feel like I was 'supposed' to feel. My husband jumped right in with his role, though. She was fussy often and every night, they would dance to Van Morrison and he would calm her with this ease I wasn't figuring out. One night home alone with our 2-week-old baby, I was watching American Idol and Kelly Clarkson was singing 'A Moment Like This.' The words hit hard. Here I was, rocking my precious newborn daughter, and yes, this was the moment I had been waiting for. A moment like this to change my whole wide world. The attachment came and it was intense. I am forever thankful for that quiet moment with her because our world was ready to spin. I needed to hold on to her as tight as I could because it was going to be the hardest spin of our lives.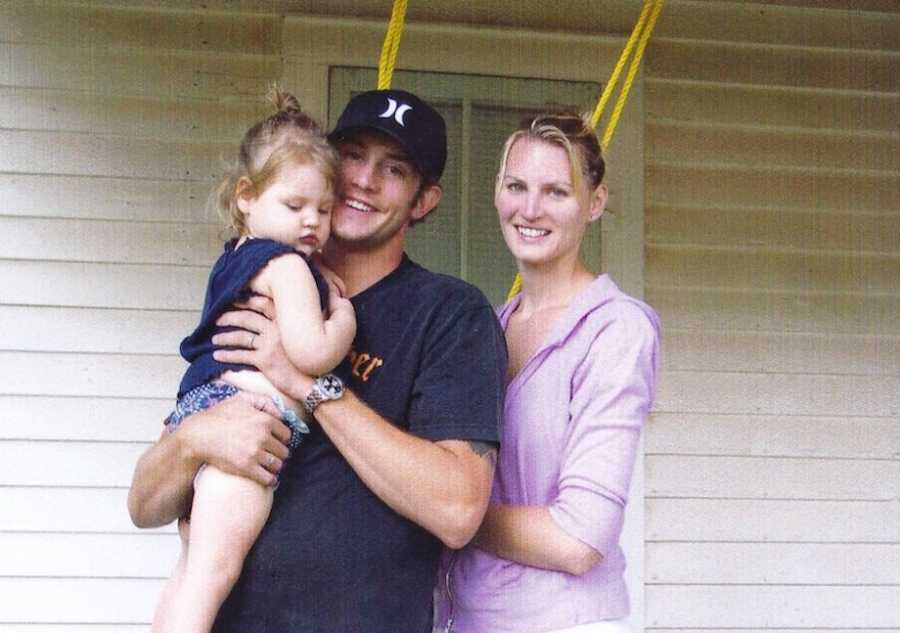 When Lily was just a tiny 3 weeks old, I spied on her in her bassinet. What I should have seen was a sleeping baby, but what I saw instead was a terrifying sight. Our tiny baby was having a full-body convulsion. Every limb rhythmically shaking, eyes blinking, terrifying. I immediately swooped her in my arms and wished it all away but wishing does little good when up against a monster of a rare neurological genetic disorder. Straight to the hospital, we went, and we continued to go back and forth for many years. The seizures were never controlled, medication after medication, therapy after therapy, bad news after bad news. No answers, no solutions. Just broken hearts and lots of tears.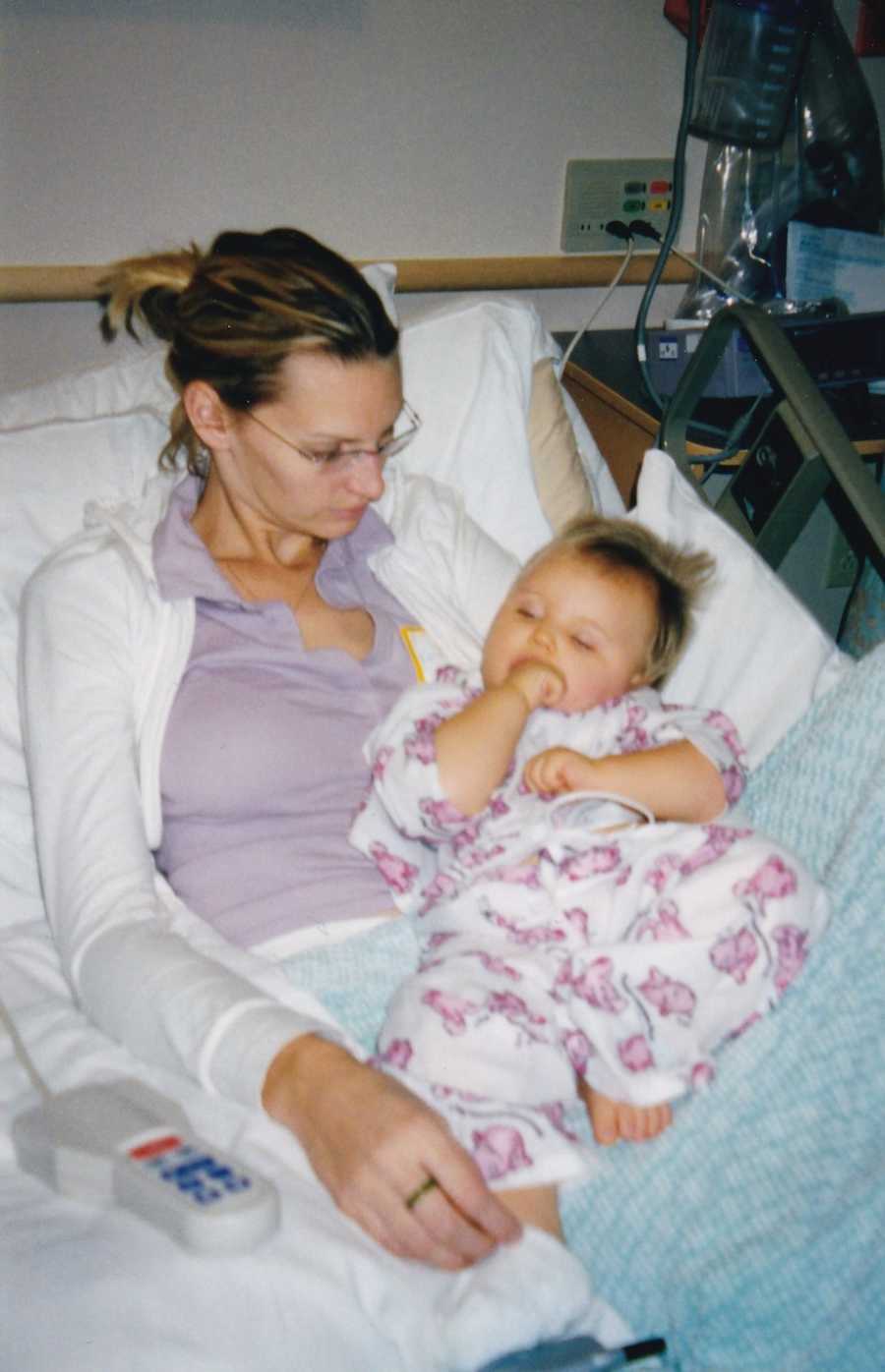 We realized our dreams of dance class, prom, and one day, a wedding were quickly flushing down the drain. We went from wondering what preschool she would attend to praying she made it to age 3. Diets, medication, medical implants, brain surgery, and a surprise pregnancy is how we spent her first two years. Stress, fear, and lots of pleading with God who I felt abandoned us. Those years were answerless, painful, and dark.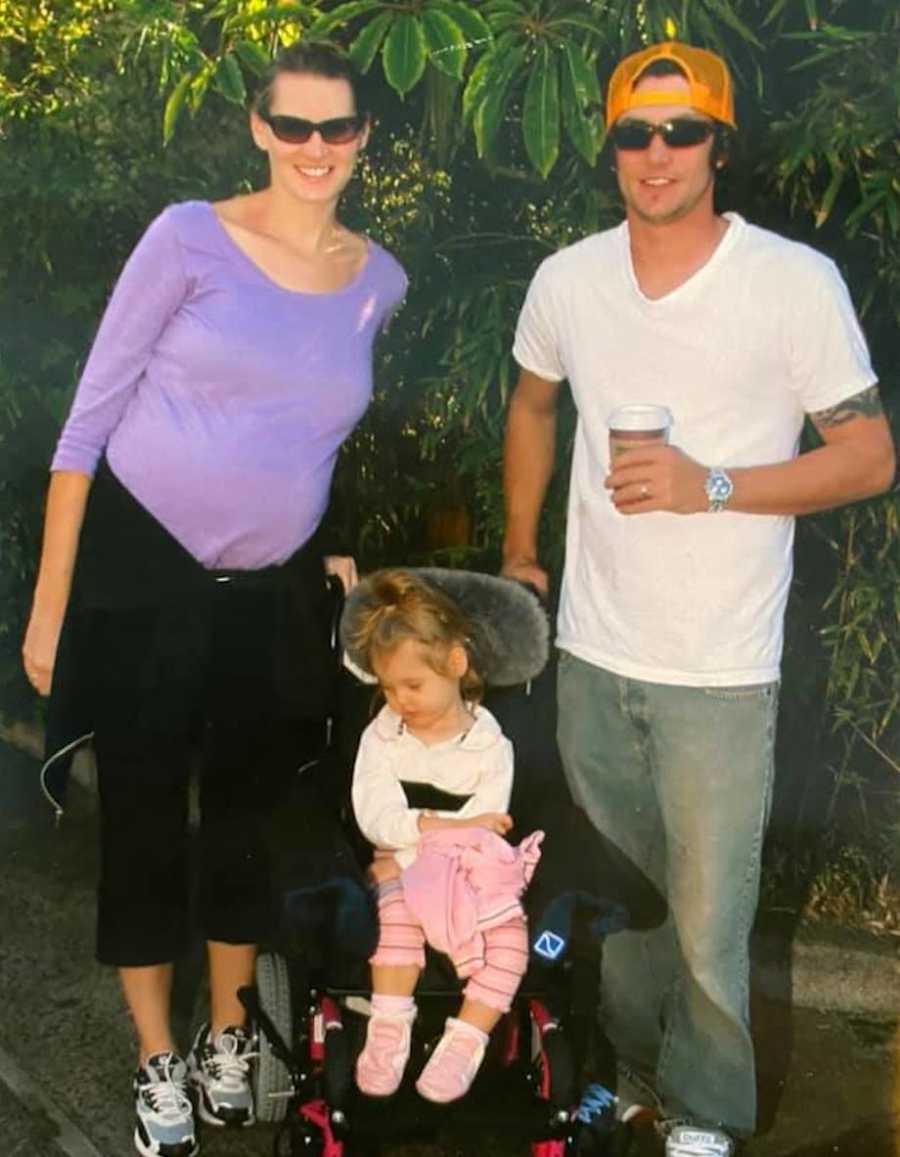 When Lily was 2 and a half, we welcomed her baby sister, Andi Jane. It was a huge surprise and exactly what our family needed at the exact right time. She came in like a wrecking ball and hasn't stopped since. I remember the fear I felt she would be just like Lily and then some strange jealous realization she wasn't just like Lily. Everything was easy for her and that was hard to accept, understand, and celebrate. Oh, the mixed emotions of a mama. I was happy everything is so easy for one and sad everything is so hard for the other. The bond between those two girls makes my heart soar.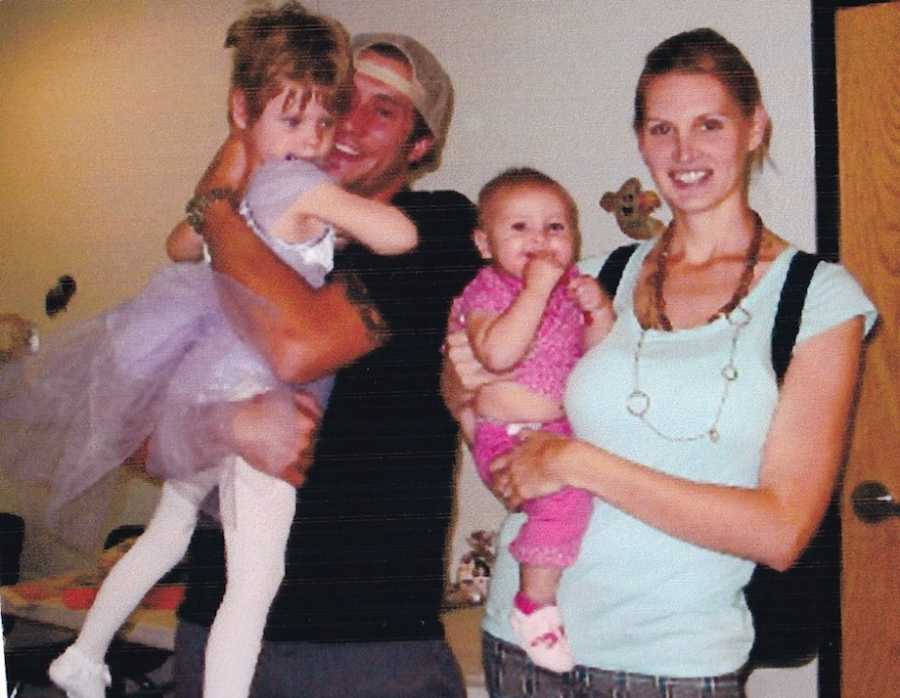 Four years later, we still had no diagnosis for Lily. She still had no reprieve from the daily seizures. We knew her delays were serious and something was wrong but no one could tell us what was causing such serious issues. Don't get me wrong, we did enjoy life together as a family. We didn't just focus on all the struggles Lily had. We focused on the good stuff too! We would go on vacation to the beach and the mountains. We often went to the zoo and we loved to be with family and friends. I found a wonderful supportive preschool for Lily where we made some of our best friends still to this day. Lily attended kindergarten on time and loved a full-day program at the public school. Her little sister, Andi Jane, has always been Lily's biggest supporter and friend. Andi Jane enjoyed dance class, gymnastics, and dabbled in all the sports. We had the little athlete we always dreamed of having and then we found out we were expecting again. A little boy this time! We couldn't wait to meet little Oliver!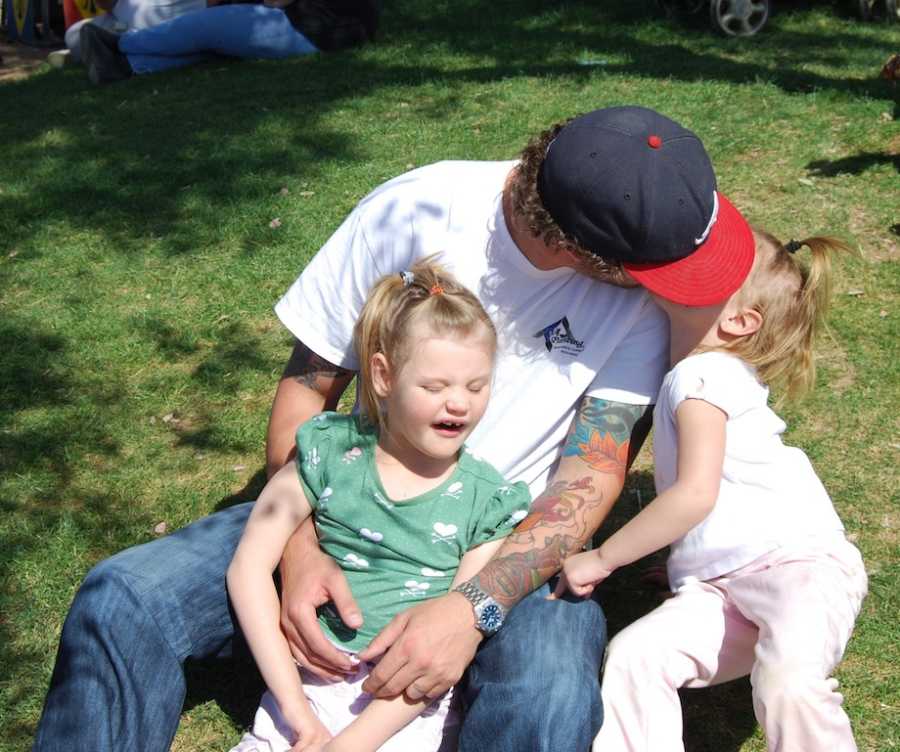 I was 6 months pregnant when I got a call that changed everything. 'We have an answer about Lily. She has a deletion of her CDKL5 gene.' It was a gene they knew little about, but what they did know is gene's deletion can cause some serious neurological effects. I spent some time on the phone with the woman in the genetics department, who finally found our answer. I asked her to explain it to me in plainest terms she could, and she said 'Imagine this one gene is a book. Most books have sentences, paragraphs, and chapters. Well, your daughter doesn't even have the once upon a time.' Stunned silent, I thanked her and hung up. When I finally got my wits back, I knew that didn't mean she doesn't get to have a happily ever after. Just because she is missing one thing does not dictate all the things she won't have. The timing of these results put us in a bit of a panic because I was pregnant. This is a genetic disorder and they had to test us. Neither of us were carriers and our son should be was fine! Our family grew to a family of five.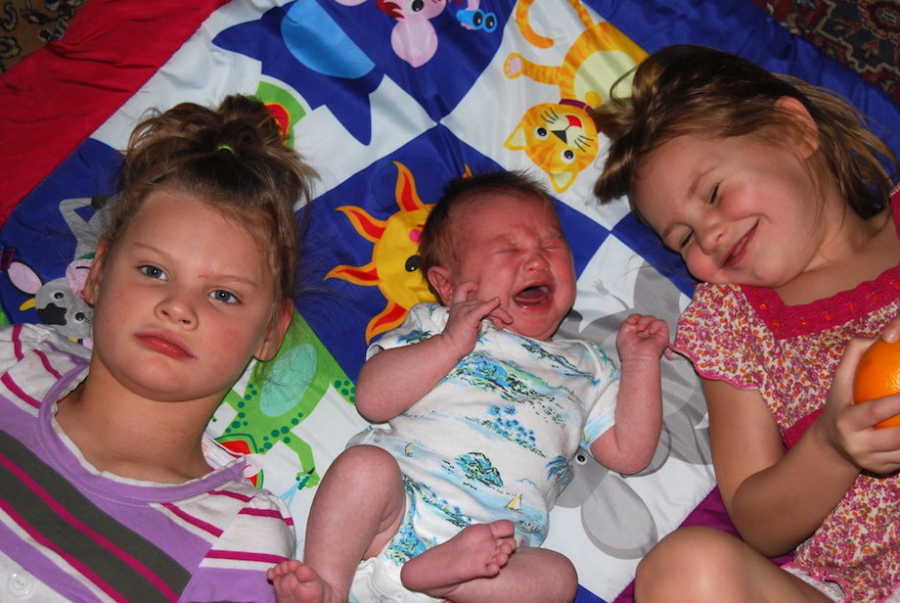 While going from two to three kids is a challenge, let alone one with medical needs, we pretty much rocked it. Lily attended school and her sister joined her at the same school. We spent those years growing as a family. The younger kids were involved in sports and Lily never missed watching all their events. In 2013, Lily was granted an incredible Make A Wish trip that will probably always go down as the vacation of a lifetime! As unique as our family was, we did our best to live as normal of a life as possible.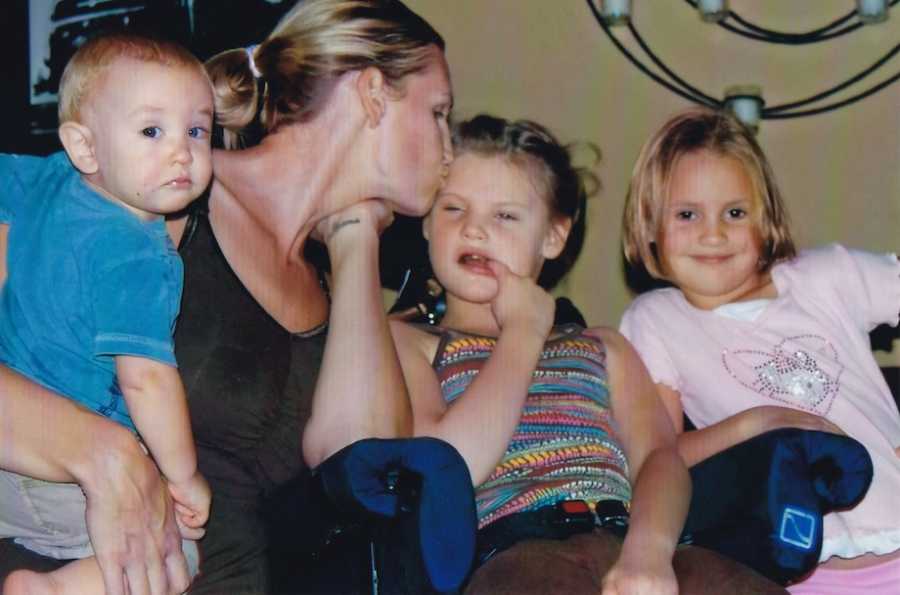 Life took another spin 4 years ago. The kids were 7, 11, and 13 and things were probably the smoothest they had ever been. Finally, we were out of the baby stage and all three kids were in school. Lily still had her struggles but she had overcome a hard surgery and was finally in a good, healthy place. We had moved into a bigger home and even had a guest room that often sat empty. A couple of years into our new home, my husband and I sat on the couch watching the news and a story came on that almost made me vomit. My eyes were full of tears as they told of a 3-year-old who had been abused, traumatized, and removed from her mother and was now in foster care. I thought, 'Kids are being abused and neglected, and we sit here in our comfortable home with a room just sitting empty. How can we just sit here with an empty room when there are kids who need a safe loving home?' I looked at my husband and said, 'We have to do something.' He said the sexiest thing I have ever heard him say: 'So let's do something.'
Things went quickly from there — orientation, paperwork, and signing up for foster care classes. We had several family meetings and the kids were all totally on board. The ball got rolling quickly! We had no idea how our world was going to change. Unbeknownst to us, the exact same time my heart said we need to open our home, a baby boy across town was being pulled from his. He was removed from the only people he had ever known and loved and sent to live with a single mom, who did her best to care for him. Our classes went fast, home inspections passed, and we were ready to open our home to whoever needed it. We made one last change on our license at the last minute. Because we had the room, we changed it to two open beds. I couldn't bear to imagine if they have a sibling and we couldn't take them both.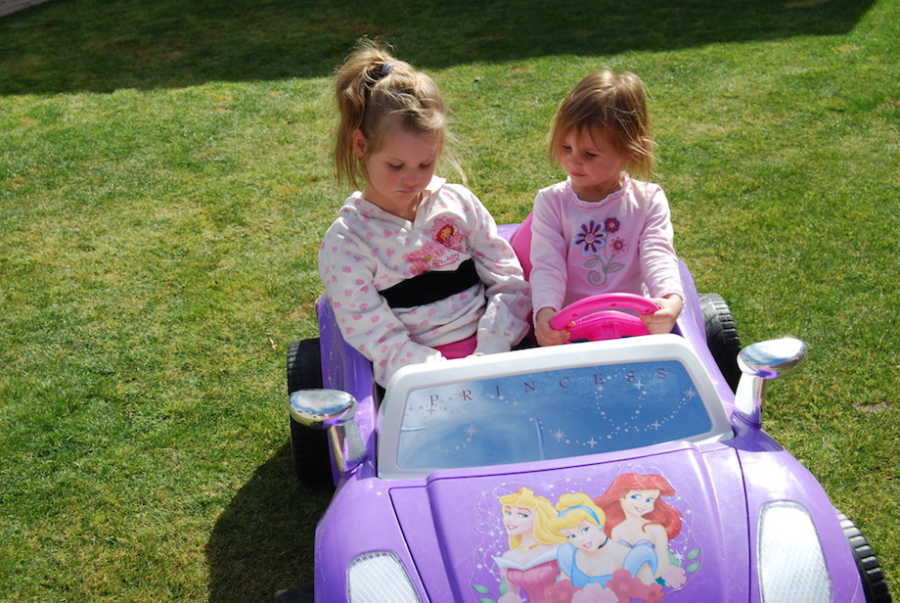 Before we even were officially licensed, my phone rang. They asked us to take a 9-month-old baby boy who was with another foster parent but due to unforeseen circumstances, she couldn't have him anymore. Yes! Yes! Yes! Bring him here now! My arms were ready for him and he was ready for mine. I opened the door and he reached for me. His gummy smile was perfection and my heart was melted. All of our hearts were melted. We realized just how hard this was going to be. I'd tell myself, 'Be careful, don't get too attached,' but those words fell on deaf ears. My heart was open and regardless of the length of his stay, he was going to feel the full power of my love.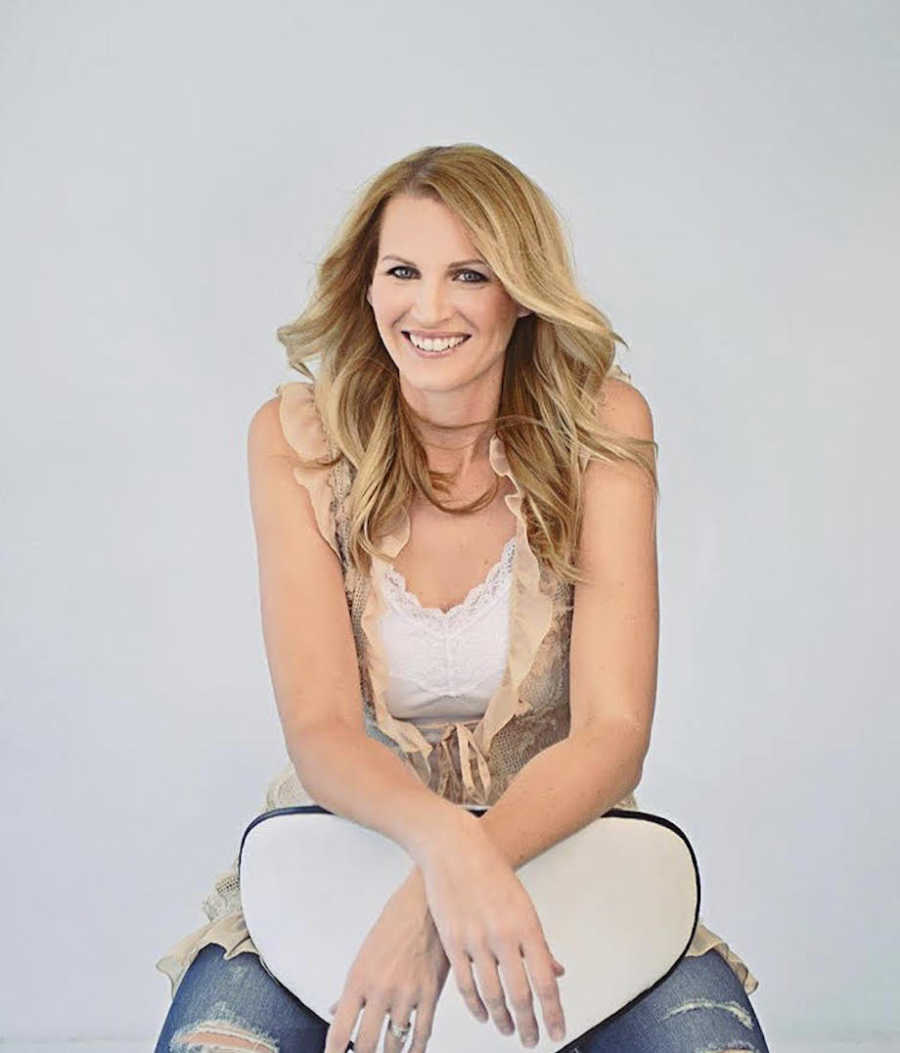 The day we met his bio mama, I was nervous. I wanted her to know we are on her side. She was tiny and very pregnant and the second I laid eyes on her, all I wanted was to help her as much as I wanted to care for her son. One of the first things I said was, 'We are here for you. Of course for A, but you too.' Her eyes softened. I knew her world was imploding. I could not be another stress in her life. Our relationship grew as we communicated, and I was their cheerleader. I thought if we could be friends and he went home, at least we could still see him and be a part of his life. We certainly weren't expecting the call we received on a Friday afternoon, telling us a baby sister was born. 'Would you come to pick her up from the hospital?' I thought. 'Why can't Mama have a chance.' There was so much we didn't know or understand, but 'Yes, yes, of course, I will come to pick her up.' Security was needed. The parents were understandably upset. We were ushered in a room unseen by anyone and shown baby I. One look at her and my tear flooded. 'Hi baby girl,' I blubbered. I told the nurses I don't know why I couldn't stop crying and they said, 'Babies make us emotional.' This was deeper than my heartstrings pulled.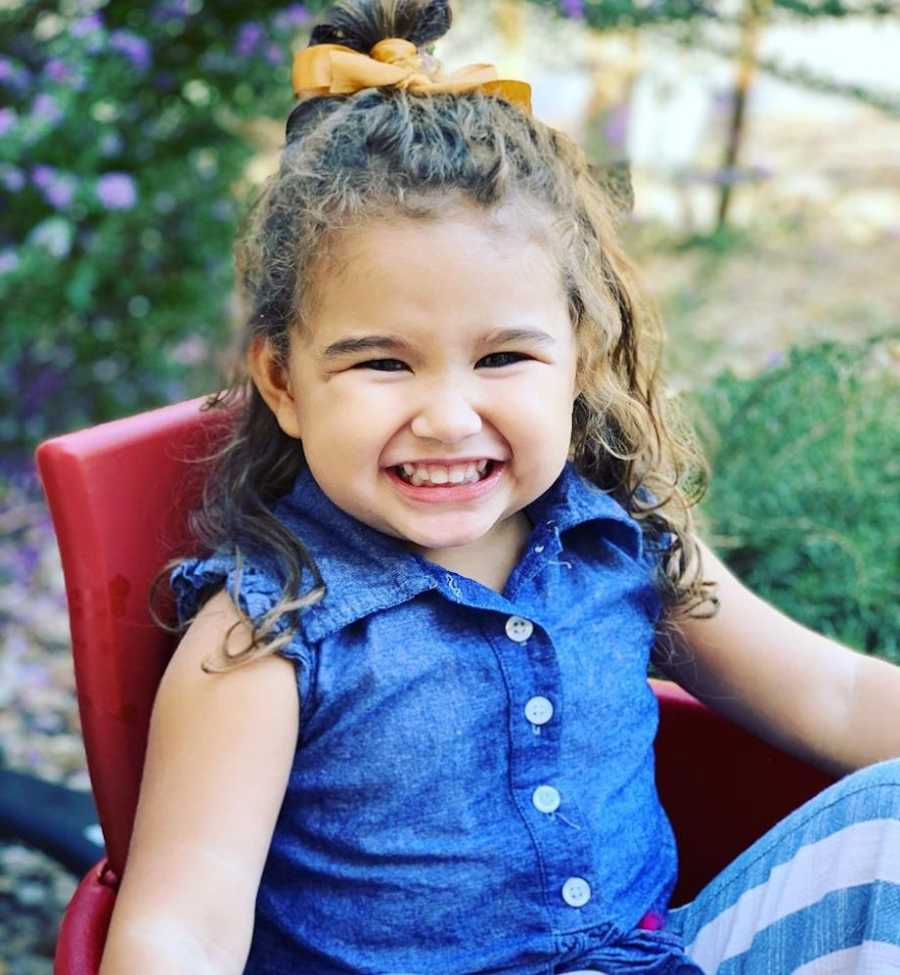 I had only brought home our biological babies home from the hospital before. I was taking home a baby that wasn't biologically mine. I had some grieving to do that I only understood in hindsight. My heart broke for a mama who had to go home with empty arms and the pains of postpartum. I wanted to love this baby as deeply as her brother and comfort her needs. She would need her mama, the one she grew within, but she got me.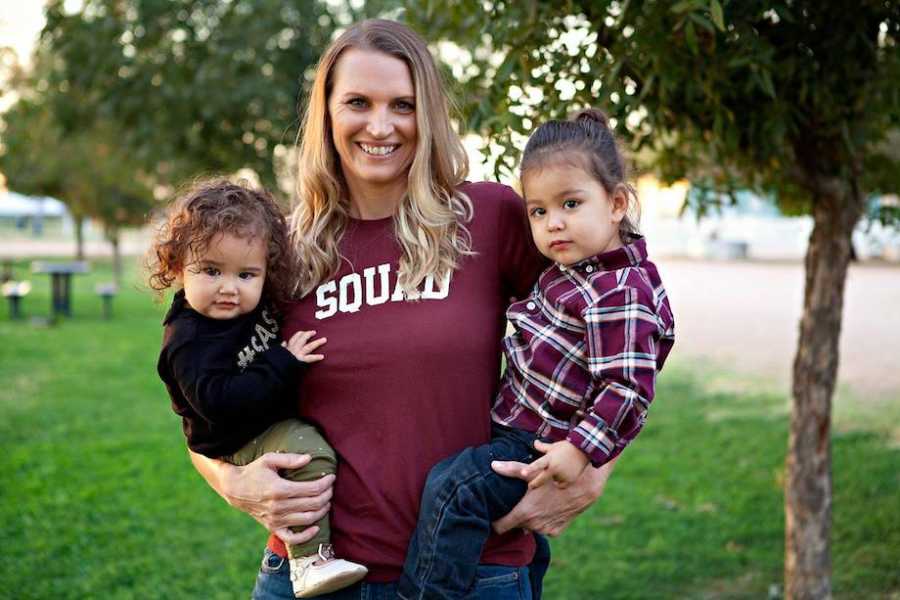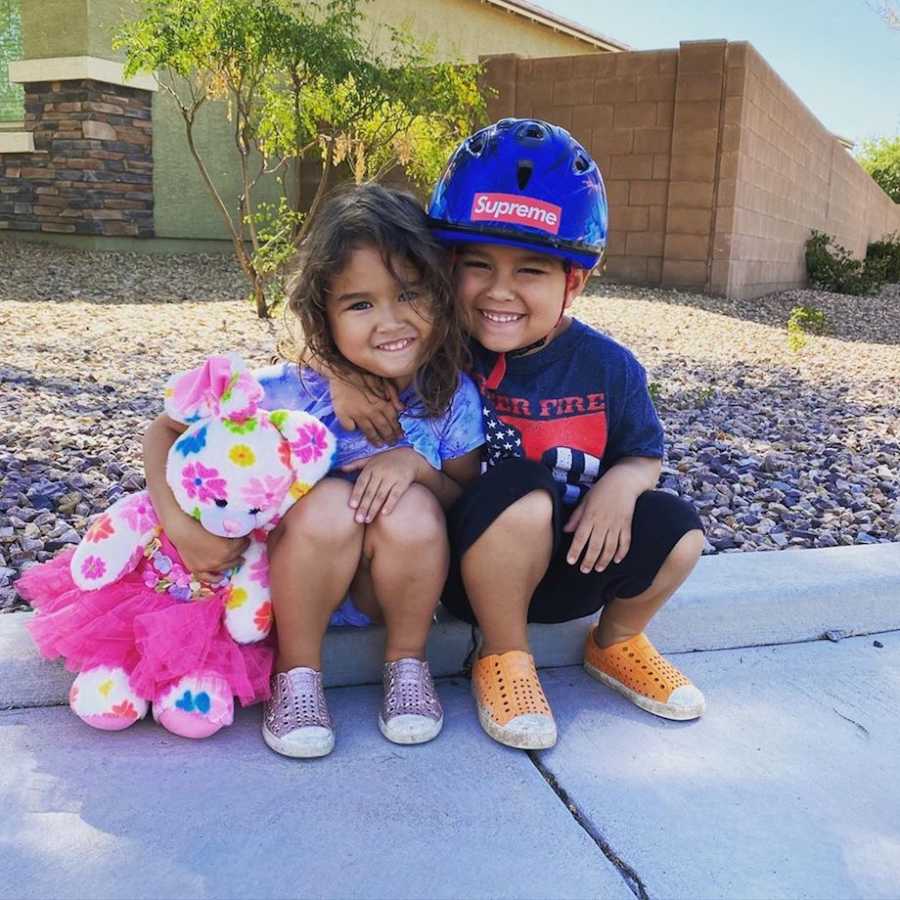 I still feel the emotions from that day deeply, almost 4 years later. The story of these babies is their own. The court case that dragged on for over 2 years is their story, not mine. Their history, their biology, their lives are their stories and not for me to share. My part of the story I can share is they are our children. Legally, yes, but honestly since the moment I laid eyes on each of their faces, they were ours. Even if they never became ours officially, they would have always been mine. The most comforting thing was, on adoption day, their biological mom stood by and supported the decision made by our judge that August day. The strength it took for her to be there that day is something I can't even imagine to muster. That gift she gave our babies that day will be a gift to last their lifetime.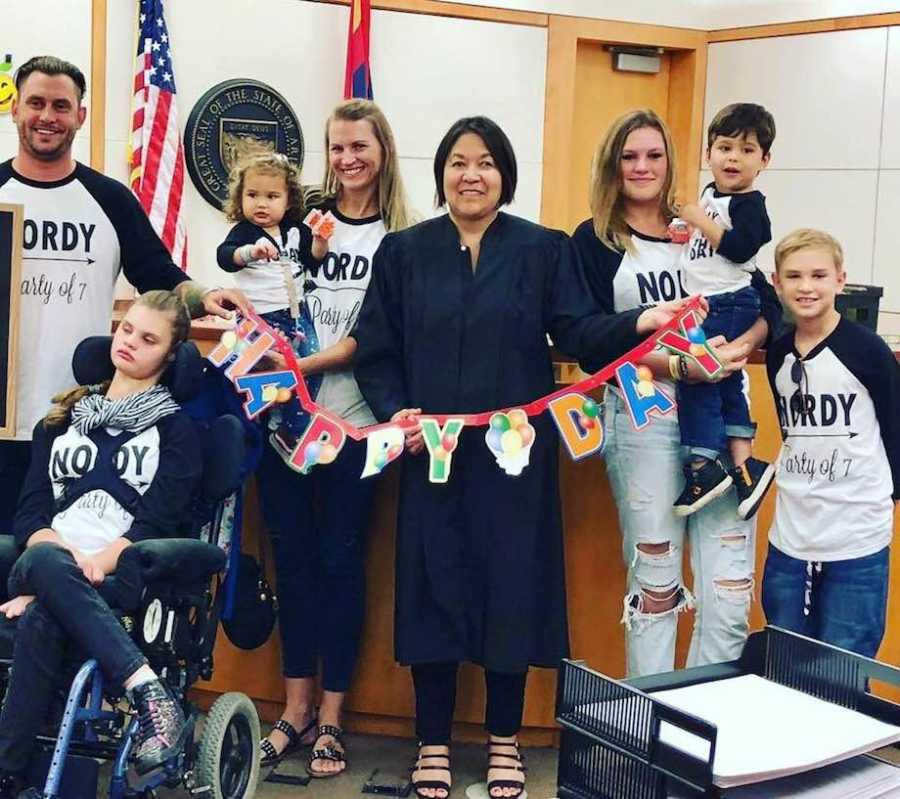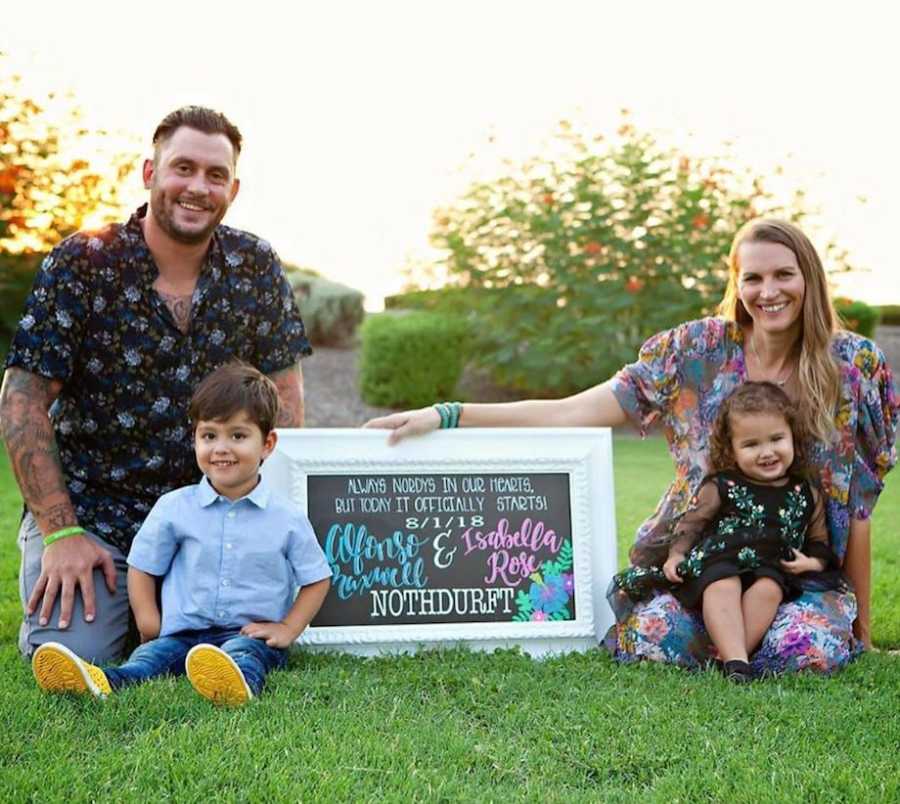 Some days, we look at all our kids and laugh and say, 'How did we get here?' Our days are packed full. I am constantly meeting the needs of someone and there are days my exhaustion has to mirror a marathon runner. There is not one moment of our lives I would take back or re-do. I fully believe my heart changed the day I fell deeply in love with Lily and that love motivated us to live bigger, love harder, and grow our family. Her siblings are better humans just from knowing and loving her. Lily taught us living life to the fullest is our only way. We can't sweat the small stuff and we have to act on our instincts. We can't let fears make our choices. Life is hard and we've lived through some dark days, but we have been blessed to see the bright colors, too. We live with compassion, empathy, and a better understanding of life and all the parts that make us who we are."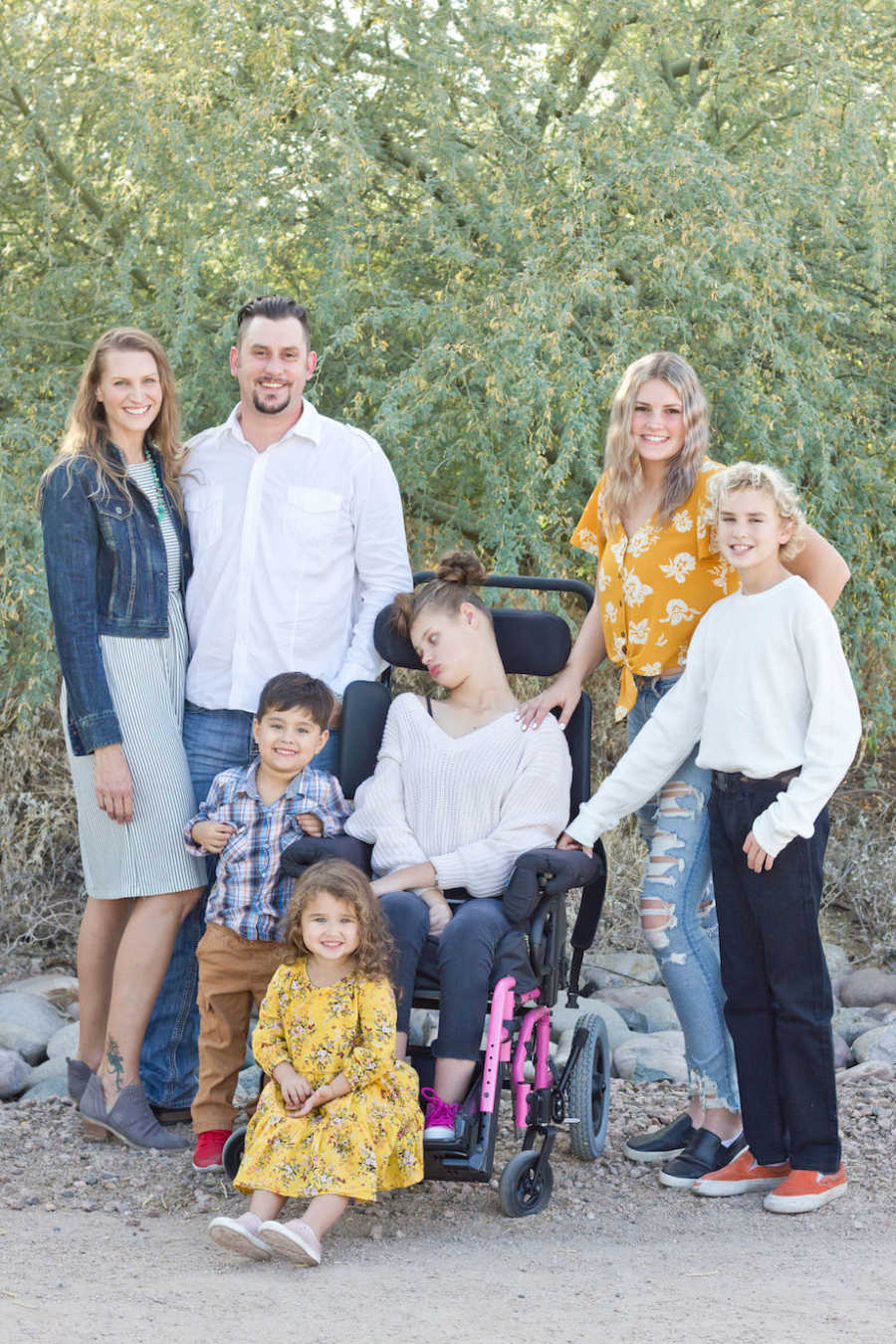 This story was submitted to Love What Matters by Kim Nothdurft from Gilbert, AZ. You can follow their journey on Instagram. Do you have a similar experience? We'd like to hear your important journey. Submit your own story here. Be sure to subscribe to our free email newsletter for our best stories, and YouTube for our best videos.
Read more stories like this:
'Two kids, that was our plan. I expected a 'NO WAY!' But he started talking about it before I did.': Family adopts after hosting foster child, 'He was meant to be here'
'What do we do?' I asked, tears in my eyes. My husband knew what I meant. 'We're bringing an orphan home.': Couple adopt 'fearless' Vietnamese daughter with limb difference, paints 'masterpieces' without arms
'Try to have your own children first.' But we wanted to adopt. Our son pushed us away. We cried with guilt.': After infertility journey, parents adopt from Korea, 'He brings us laughter'
'My parents detonated a bomb inside our tiny, thatched roof hut. I was supposed to die that night.': Adopted bomb survivor now hopeful paralympic swimmer, 'I'm so thankful for the opportunities this life has given me'
Do you know someone who could benefit from reading this? SHARE this story on Facebook with family and friends.