"The first and only time I ever felt a physical desire to be pregnant was in a 'final resting pose' during yoga class my freshman year. My hands were resting on my belly and I felt the slow rise and fall of my breath when it hit me like a tidal wave. I was in awe that within me lay the power to create, sustain, and bring to deliver living, breathing, life. Then, just as a wave retreats from the shore and back into the ocean's depths, the feeling was gone.
Call it the hand of God, or maybe my intuition preparing me for what lay ahead, but I've never yet had this feeling, the desire to get pregnant, ever again. It's not for a lack of trying. I tried for years to want to get pregnant. I talked myself into it, tried to hype myself up, tried shaming myself for not having the maternal desire I thought I should have. But all I ever felt was anxiety, resistance, and a cavernous emptiness when I thought of pregnancy and childbirth.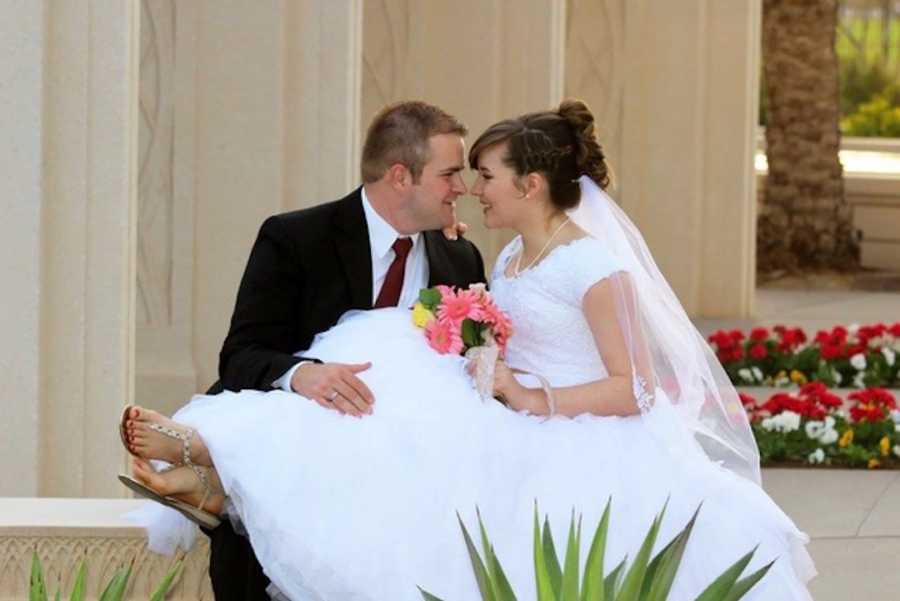 Shortly after my husband Daniel and I got married in 2016, I fell seriously ill and stayed that way for nearly 6 months before being diagnosed with (amongst a host of other things) polycystic ovarian syndrome, or PCOS. I was told this might complicate pregnancy and we might have to undergo fertility treatments. 'Fine,' I thought. 'We will cross this bridge when we come to it.'
We both agreed children were a blessing, and no matter how they came to our home, we would love them fiercely. We discussed private adoption, or becoming licensed foster parents, as Daniel's parents had done. But we shelved this conversation for a day when we were ready for it. Fast forward to May 15, 2019—I was training a new hire at work on a very busy day when Daniel called my personal phone. He never called unless it was an emergency, and so I rushed to call him back immediately.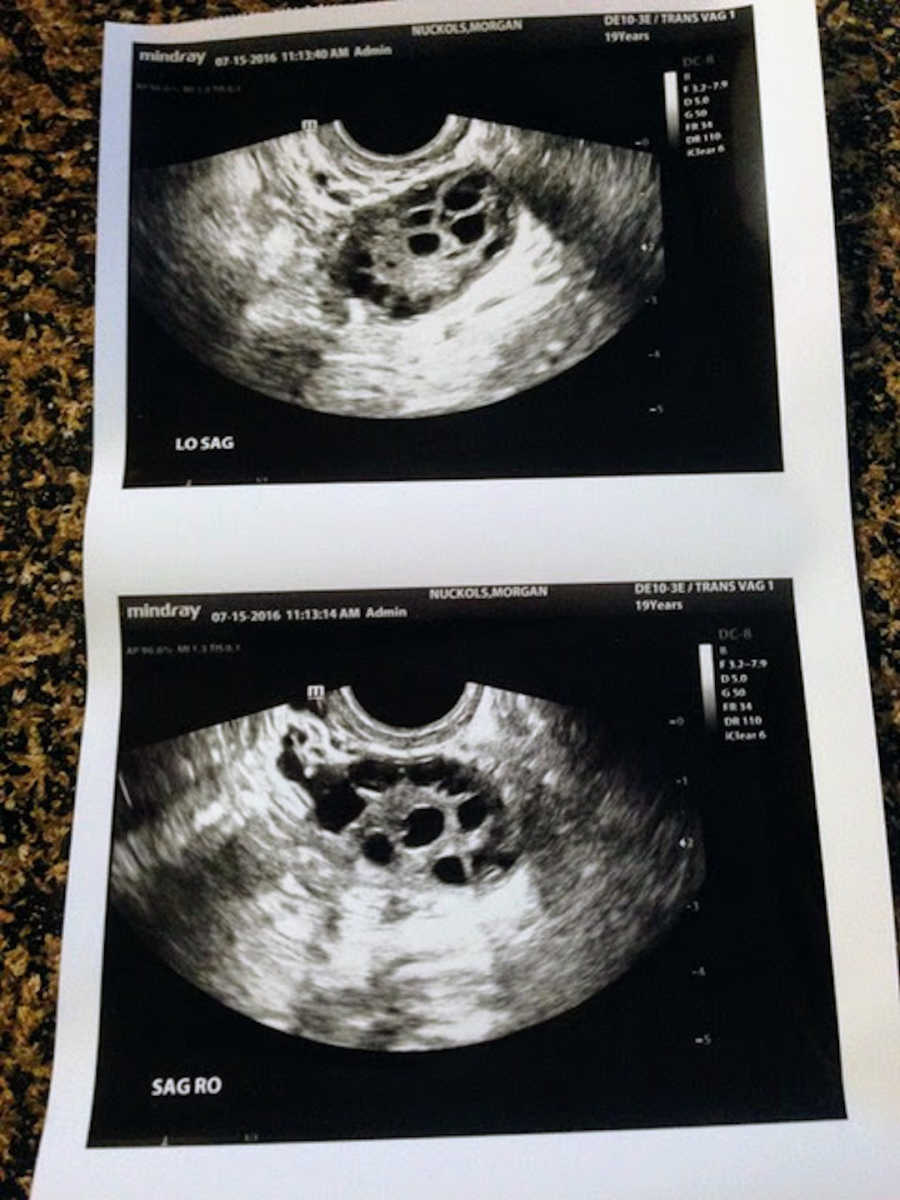 His words were hurried and punctuated with audible tears. I tried to listen as he spoke, tried to understand why the room was spinning, and why I was moving in slow motion through it. As he delivered the earth-shattering news, there was one thought bouncing around clumsily in my head: 'You've been a mother for 4 days and you didn't even know it.'
He explained his mom had received a phone call from a DCS caseworker who said, although my in-laws had closed their license several years ago, a baby had been born who was related to one of their adopted children, and DCS was hoping they could find a place in their home for him. My mind was racing as Daniel explained his mom told the caseworker her son and daughter-in-law were currently starting the process to be licensed foster parents, and she would be happy to watch the little baby until we were ready to take him in.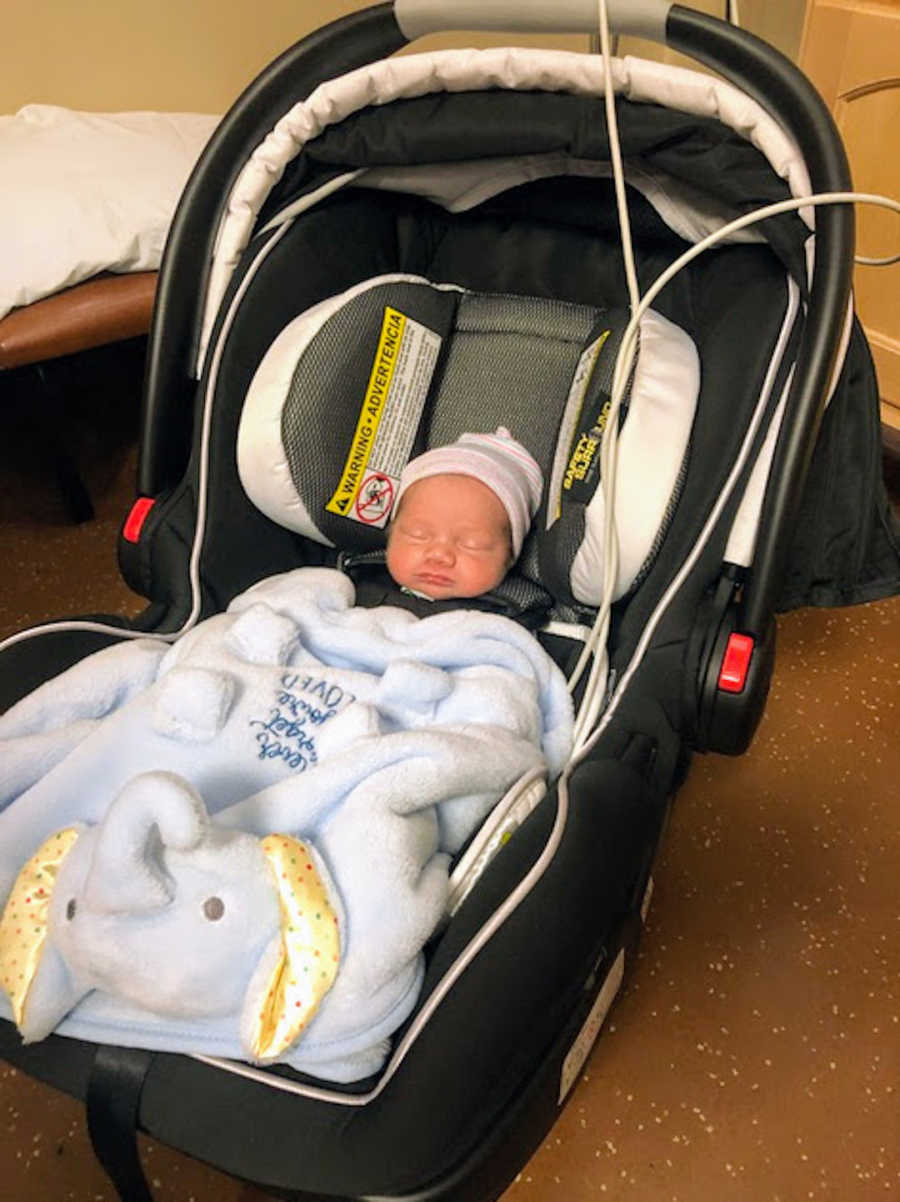 Coincidentally, we had just done an intake interview at a foster licensing agency a few days prior, but we had told them we would probably start the process in January of the following year. We didn't think at the time there was any reason to rush. 'So, basically, I'm calling to tell you we just had a baby,' he laughed. 'Is this okay with you?' Of course it was. I was terrified, anxious, and ready to run straight to the hospital, but he reassured me they could wait until I was off work to go and pick him up. I was in a daze as Daniel picked me up and we drove to the local hospital together. It was an otherworldly experience to be walking down the whitewashed halls of the maternity ward, car seat in hand, my mother-in-law at my side, picking up my son. Most women have at least 9 months to prepare for a child. I had less than an instant.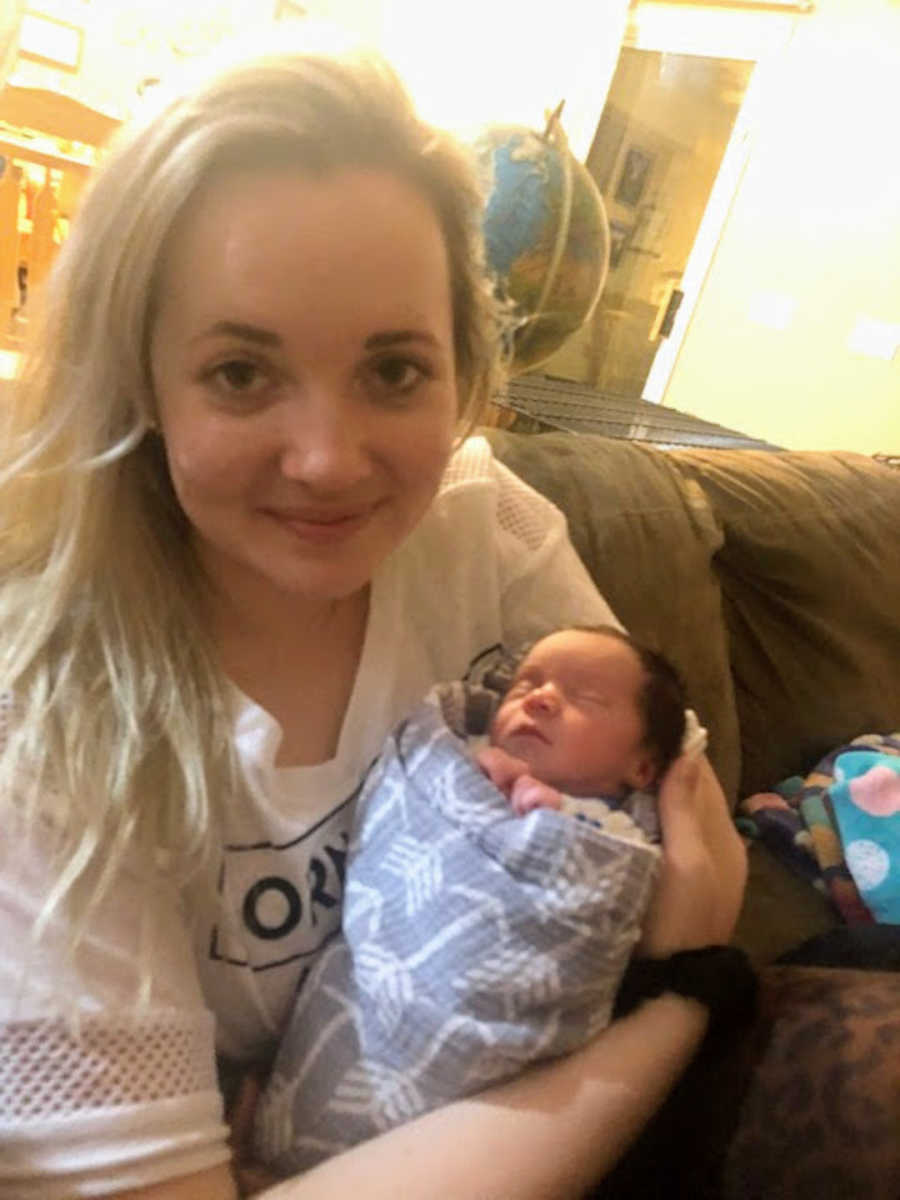 The NICU nurse pulled back the curtain to reveal an impossibly tiny, 4-pound baby boy, snuggled up in a blanket. He had a mighty head of hair, and the most beautiful little lips, arched like cupid's bow. A warm little tingle sparked in my heart, blazing down my spine and racing throughout the rest of my body. I felt a feeling not unlike the motherly ache I had felt all those years ago. But this time, it was different. It was strange, but not unfamiliar, like swinging your leg over a bike or touching the dusty keys of your childhood piano. At last, thanks to this impossibly tiny little boy, I felt what I had prayed to feel for years—I felt the desire to be a mother. We dove headfirst into the world of foster care. We raced through our classes, our inspections, and our piles of paperwork, because we could see the end in sight. We had a reason.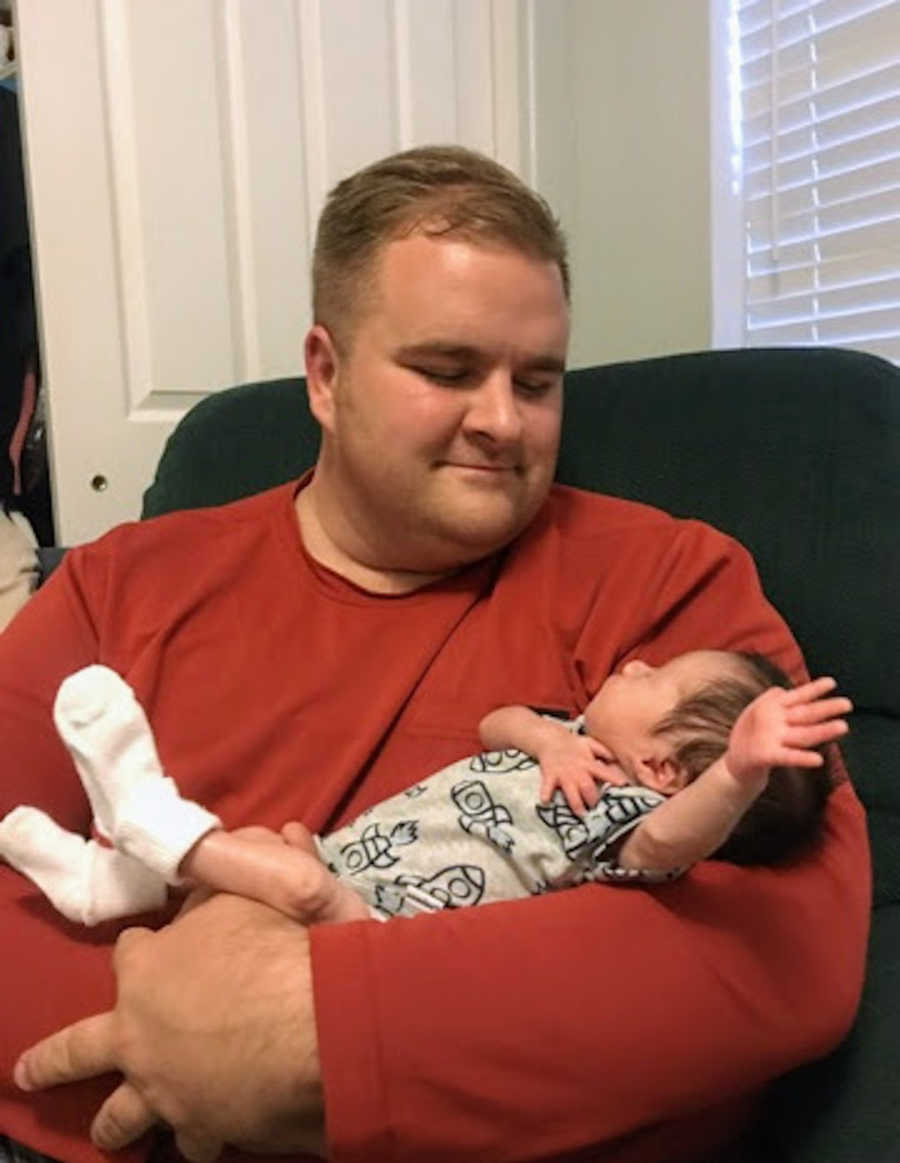 We knew our sweet little boy (Samson, a family name, and only fitting for a boy with such luscious hair) was waiting for us to be his legally licensed foster parents. The more we learned about child advocacy, the more passionately we came to love the work. We also came to know people are extremely curious about foster care, for better or for worse, and we learned we would need thick skin.
As we broke the news of our intent to foster, the comments only got more interesting. I was asked repeatedly if we had even 'tried to have our own kids,' as if our fertility was anyone else's business. I was cautioned foster kids aren't 'normal' and we really should have our own kids first, so we would know how to parent. And of course, we were told not to 'get too attached'… As if these children were leeches who could suck too much life and love out of us if we weren't careful.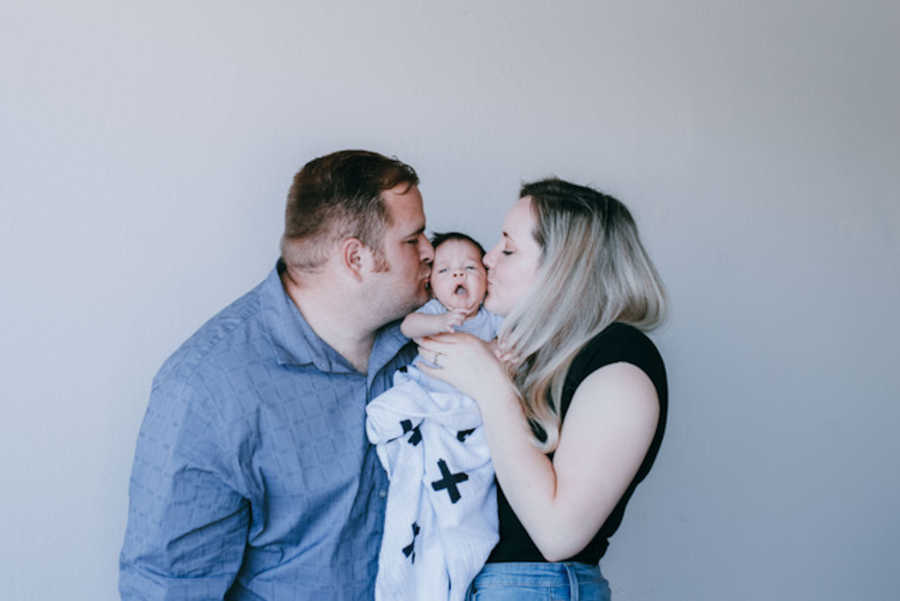 Don't get me wrong—we had just as much support as we had judgement. We were blessed monetarily, physically, emotionally, and spiritually by the village around us, and we knew we could face anything this journey could throw at us because of this. They were and continue to be our strength. The occasional judgment only made us love even more fiercely, and be even more passionate about the work of foster care. It was a long, hard road to get Samson placed with us, even after our license was complete. As we waited week after week for the transition to happen, we were worn down by daily phone calls asking us to open our home to children in need. We couldn't stand to walk by our empty nursery every day and think about the children sleeping in placement center offices every night.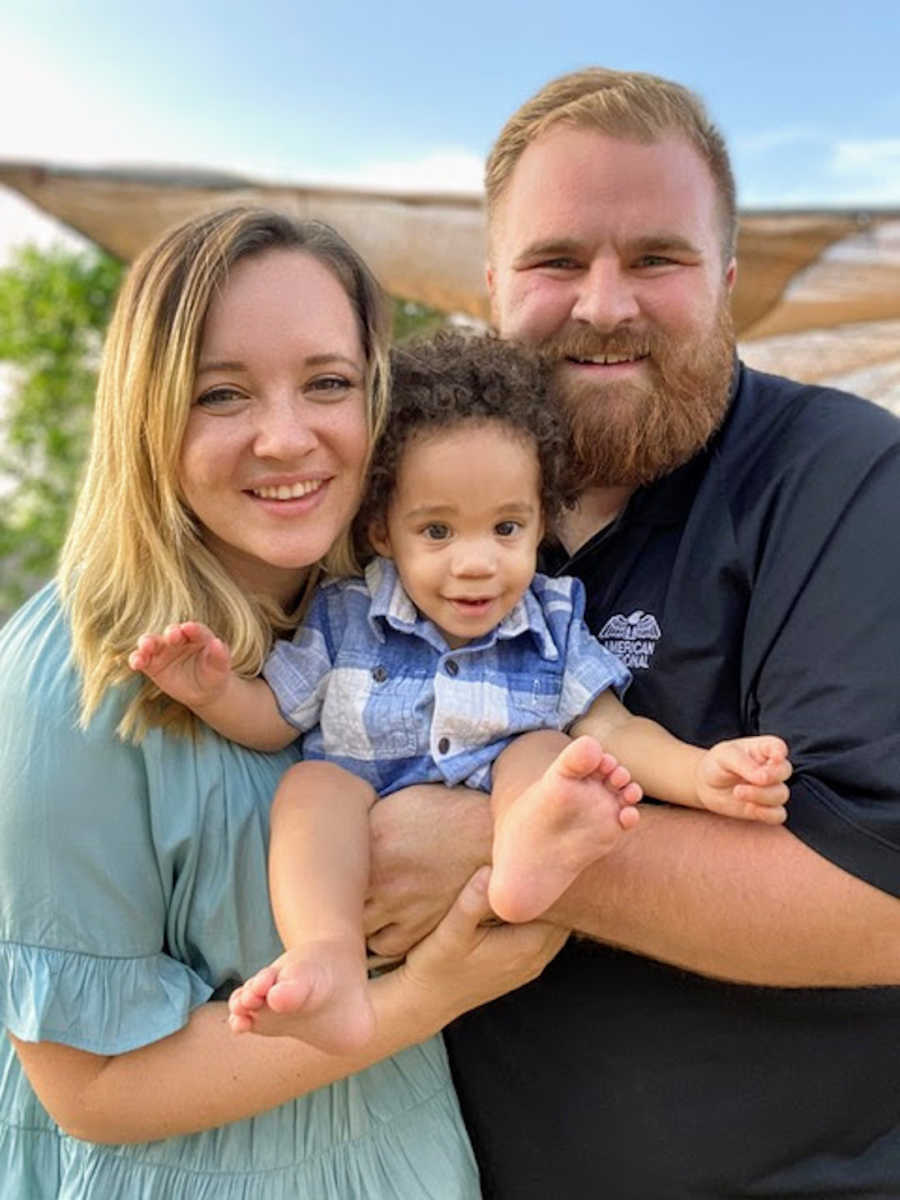 Eventually, we took in a baby girl, (who we'll call Rae), just a few months before Sam was finally placed with us. In a little under 4 months, we had gone from being a childless married couple to a couple with two infants less than 3 months apart. Samson's case was heading slowly to adoption (with a million hiccups on the way), and we prayed every day he would be ours. We knew adoption would be the best thing for him, given the circumstances, and we knew we wanted this more than anything. But still, every night as I prayed from him to be mine, I felt an overwhelming sense of guilt as I thought about his biological mother. The 'other mother.' I thought about how the very thing that would complete my life would ultimately devastate hers. I thought about how her prayers might go at night: 'God, please let me overcome these demons so I can hold my baby boy again. God, give me the strength to show up for him. Give me strength to show him he matters to me.'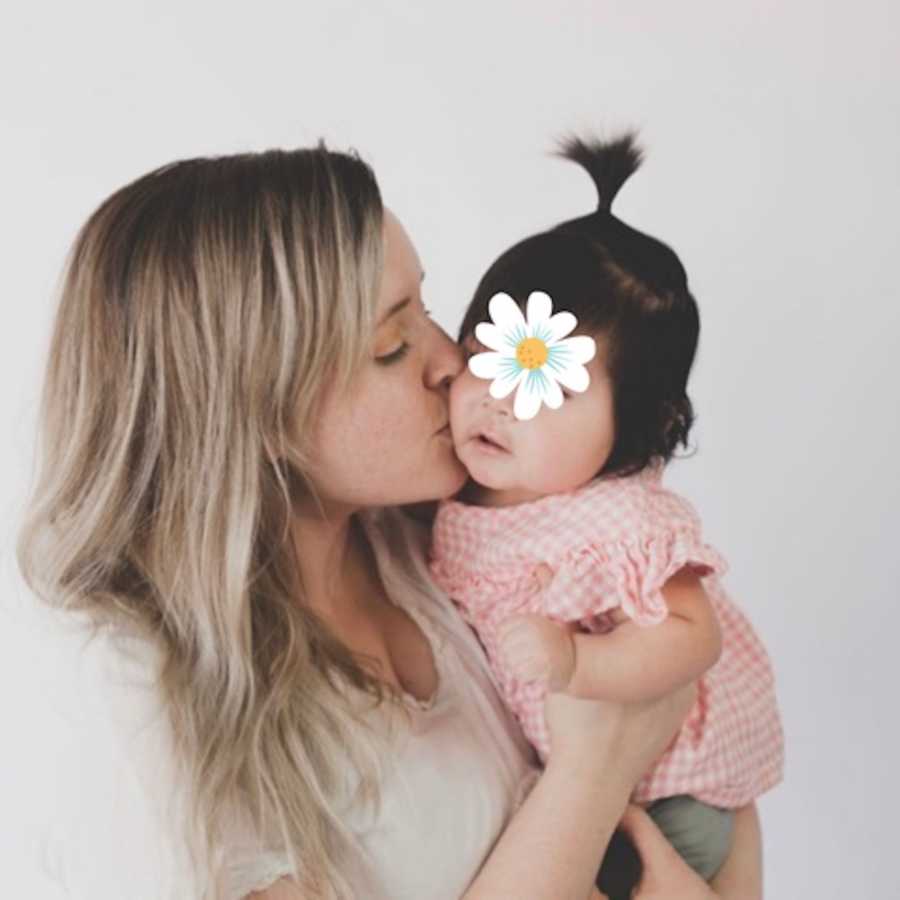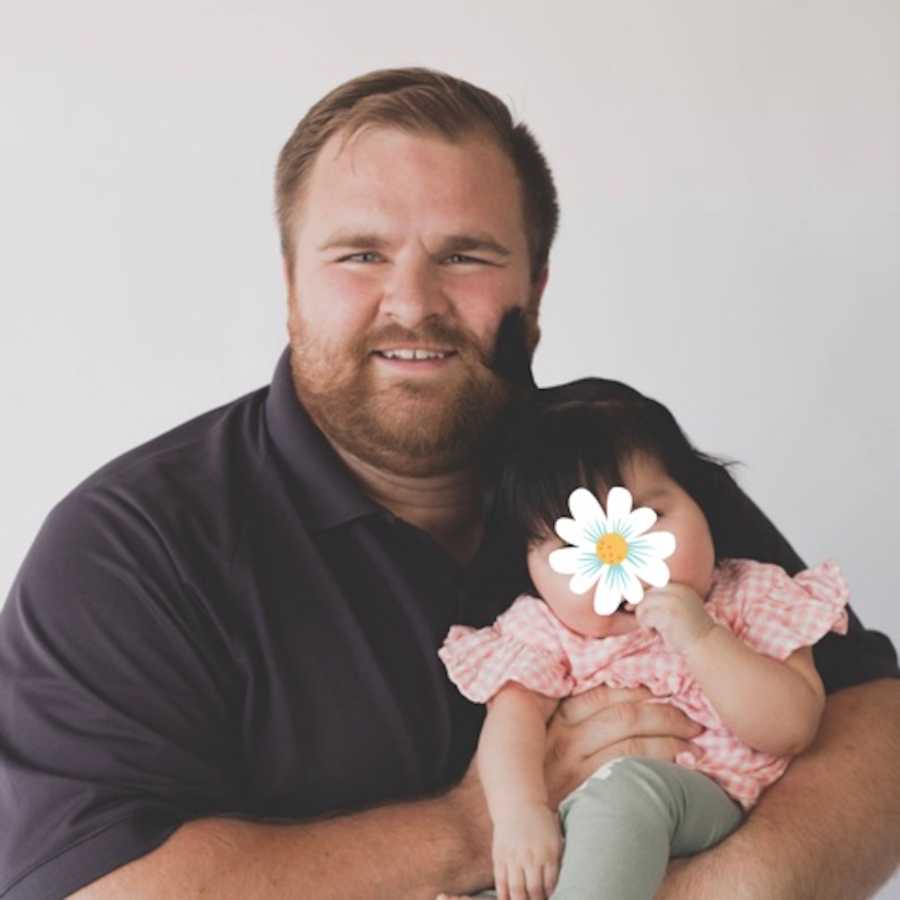 When I saw things from her perspective, it robbed me of the innocent glee of seeing adoption emerge clearer on the horizon. I began to understand there were no win-win situations when children were separated from their biological families, even when it is so necessary. The more Rae's case progressed, the more I sympathized with Sam's mother because the more I could anticipate the loss of a child. I thought about how we were both staring down the road of life, wondering when our motherly hearts might break. Rae's parents were doing exactly what they needed to do to get her back. They were very involved, and we kept in weekly contact with them via a notebook we would pass back and forth at visits. They were kind, cordial, and open with us. They thanked us for taking care of their baby girl, and we thanked them for showing up for her and working hard.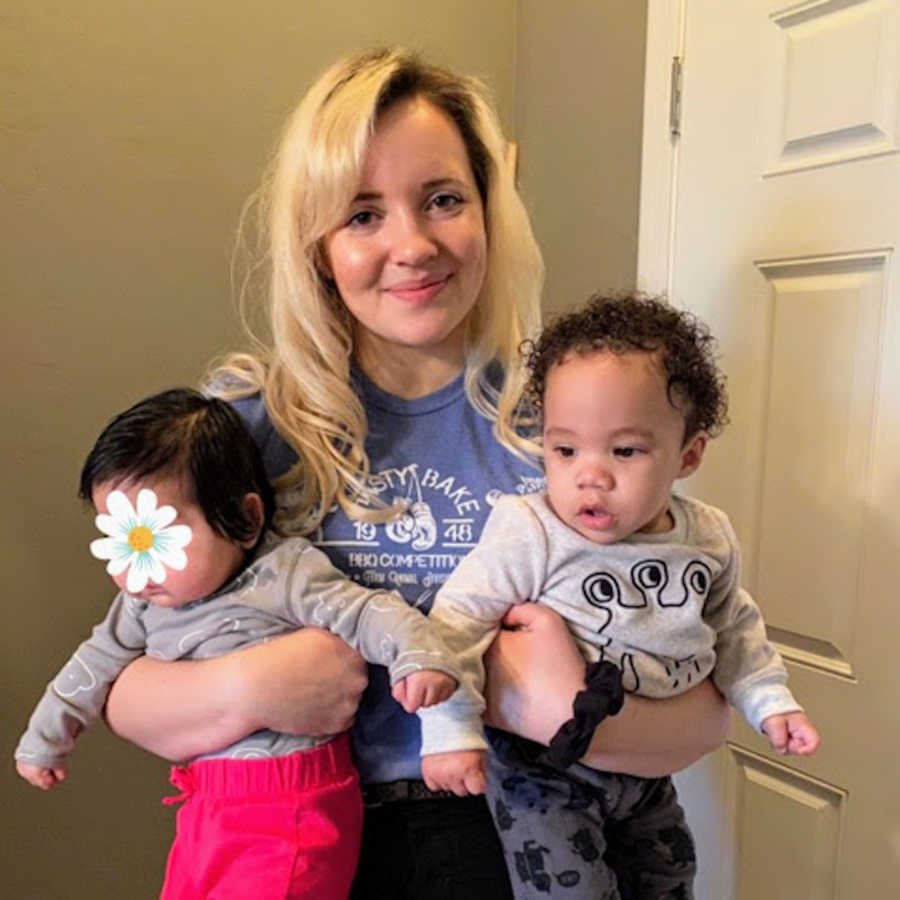 We rejoiced every step of the way as they worked to get her back, and yet still, as we drove in silence down the road on the day she went back home, my heart broke wide open. She was our baby. We had brought her home from the hospital. Rocked her to sleep every single night. Dried her tears, and tearfully accepted her kisses and snuggles. Received her 'Ma' and 'Da' with overflowing joy. We had always said we would get way too attached. This is what these children deserve. This is what we did without any regrets.
And yet, as I handed her over to her mom, I saw the hurt, confused look that told me she knew exactly what was happening. She knew who I was now—the 'other mother.' We still see her periodically, and her parents text us weekly with little updates. Our wounds from separation are still fresh, but they are healing with the love and gratitude we all feel for the process of fostering when it really works. I am in awe of the grace her family has extended to us as their case has closed out, and as they start over. I'm grateful we are part of their new normal.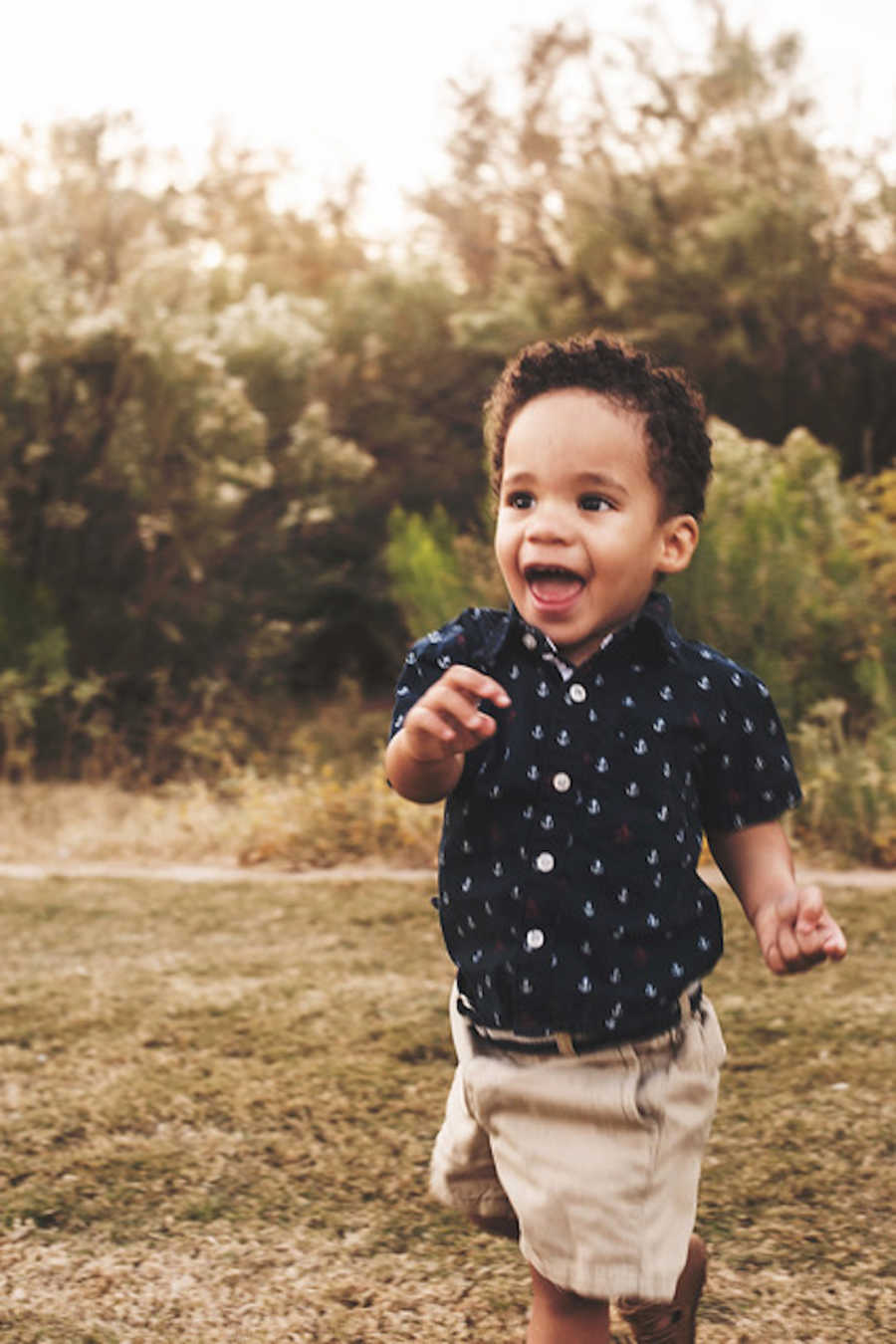 Samson's biological parents eventually had their rights severed, and after 19 months of struggle and prayer, he became a Butters. We love and cherish him every day, this boy who appeared out of thin air and made us parents. I still think of his biological mother almost every day. I know he is safe here, and we are the eternal family he was always intended to be a part of. But she is still a facet in my life, a part of our family, and I pray every day she will be blessed for giving me the best gift anyone has ever given me. I pray she is getting the help and the healing she needs. I pray she can sleep somewhat easily, knowing we are watching over her baby.
There's an old, commonly misquoted proverb that to me, at least, epitomizes foster care. 'The blood of the covenant is thicker than the water of the womb.' It means genetics and family trees do not automatically equate to love and protection.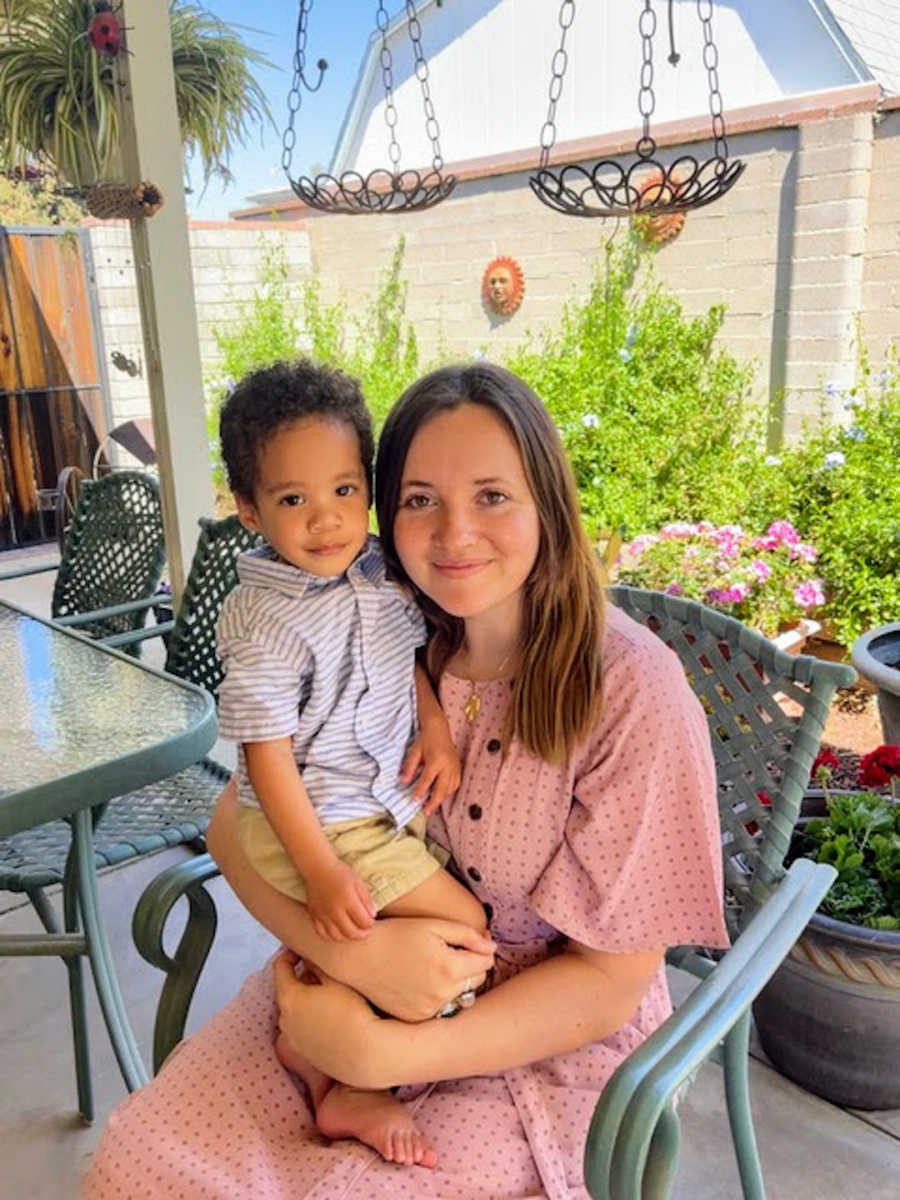 In Rae's case, her parents renewed their promise, their covenant to her, and were able to bring her back home, to her kinfolk. They strengthened the bonds of birth and emerged a stronger, happier family because of it. In Samson's case, the thinness of the water he was born into has been washed away in the blood of the promises we have made, kept, and continue to keep to him. He is ours because we have chosen him, forged a relationship with him, and continually sacrificed for him. I no longer feel guilt for not wanting (or not being able to) have my own biological children. Our babies are already born. God scattered them about like precious jewels across the earth. We just need to get to work finding them. They may not have our genes, but wherever they are, whoever they are, they already have all of our love."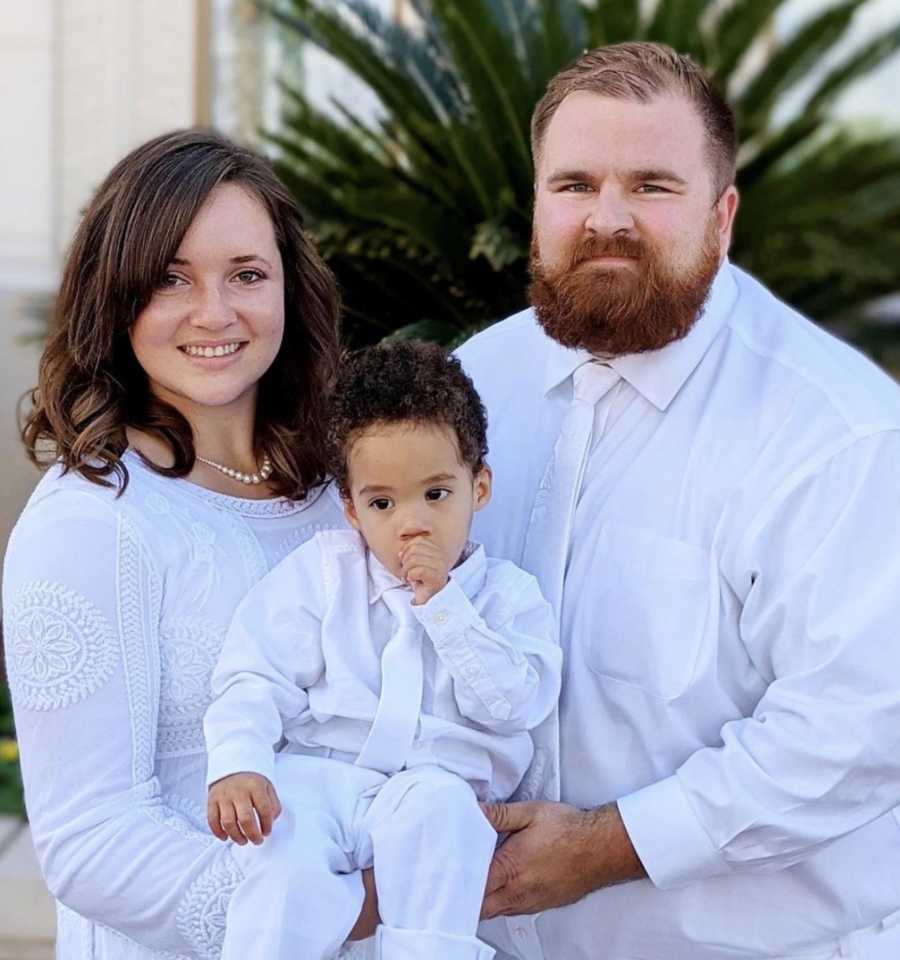 This story was submitted to Love What Matters by Morgan S. Butters of San Tan Valley, Arizona. You can follow their journey on Instagram, Youtube, and their blog. Submit your own story here, and be sure to subscribe to our free email newsletter for our best stories, and YouTube for our best videos.
Read more stories like this:
'Stay with me!' My body was septic. I'd never carry our child. 'There's a baby at the hospital. Do you want him?': After losses, couple foster to adopt, 'He's the redemption to our pain'
'Did he think we abandoned him?' I was still grieving. He hardly slept day or night. I struggled to feel connection.': Couple foster to adopt, 'If you don't get attached, you're doing it wrong'
'Please take me home.' Watching her crumble at her birth mother's feet almost did me in. We had to protect her.': Couple adopts teen from foster care, 'She deserves a safe place'
'This little boy needs a forever home.' I stared at the picture and felt the Lord say, 'This is your son. Let's fight for him.': Couple adopts from foster care, 'Our forever has just begun'
Are you or someone you know looking to foster or adopt? Please SHARE on Facebook to make them aware there is a community of support available.