"It happened so quickly.
My son, Bates, was seven years old and he started coughing up blood uncontrollably – over and over. It wouldn't stop.
Earlier that morning, my son was happy as can be. He had his tonsils out several weeks before but was ready to go to school.
I got a call to sub last minute in the classroom across the hall, and boy am I glad I took that job.
While I was teaching, my two daughters rushed across the hall to me (they're triplets and were all in the same class). Out of breath, they said, 'Mommy, Bates is spitting up blood. You need to come.'
The situation was far worse than I imagined.
One of his arteries had opened in his throat. I remember the horrific scene of him leaning over the sink in the classroom, the teacher rushing the other kids outside.
I rubbed his back in panic mode, wondering when the bleeding would stop. What if it doesn't stop?
The school jumped into emergency mode and the ambulance was on its way.
We had a moment in the foyer of the school. My son was in the wheelchair as the amazing school nurse held the cup for him to cough into, and I prayed for him.
I didn't know who else was near me – I didn't care. I asked Jesus to heal Bates, then and there. I prayed the Lord would stop the bleeding and that the power of Jesus would heal him, quickly.
As we waited for the ambulance, we saw bits of smiles rise from my son's lips. Even though it was still actively bleeding, he had stopped coughing.
I could breathe. He was turning a corner.
Bates spent the night in the hospital and his artery closed, so he didn't need surgery. We are so grateful to the Lord for healing Bates, how quickly he recovered, and the strength he had throughout it.
Fast forward to last night (a year and a half later), my son ran downstairs, fell into my arms, tears streaming down his cheeks. He had his first nightmare about it – he said he was coughing up blood at the hospital and was so scared.
I cuddled him into my arms, giving thanks to the Lord that I could cuddle him into my arms – that he was here.
Earlier that day, I was frustrated with him for not remembering to put something away. And, at this moment, I could have cared less about that – how trivial it seemed.
I was just so grateful that he's alive, well, thriving.
Mamas, I know it's so easy to take our children for granted. I catch myself doing it at times. But, let's remember that they are gifts – gifts we could lose in an instant.
I've heard about two families who lost their little angels just today. My heart aches for them. It's another reminder to treasure what is right in front of us.
Today, our kids are here, with us. Today, we get the luxurious gift to hold them, be with them, and walk alongside them.
It doesn't mean we can't have time for ourselves. I think that is healthy and makes us better moms.
But, during the daily burdens and beauties, let's enjoy them and not forget to let them know we are for them and on their side. Deep down, they long for our acceptance.
Today, we get the chance to be here for our kids, with our kids. What a gift."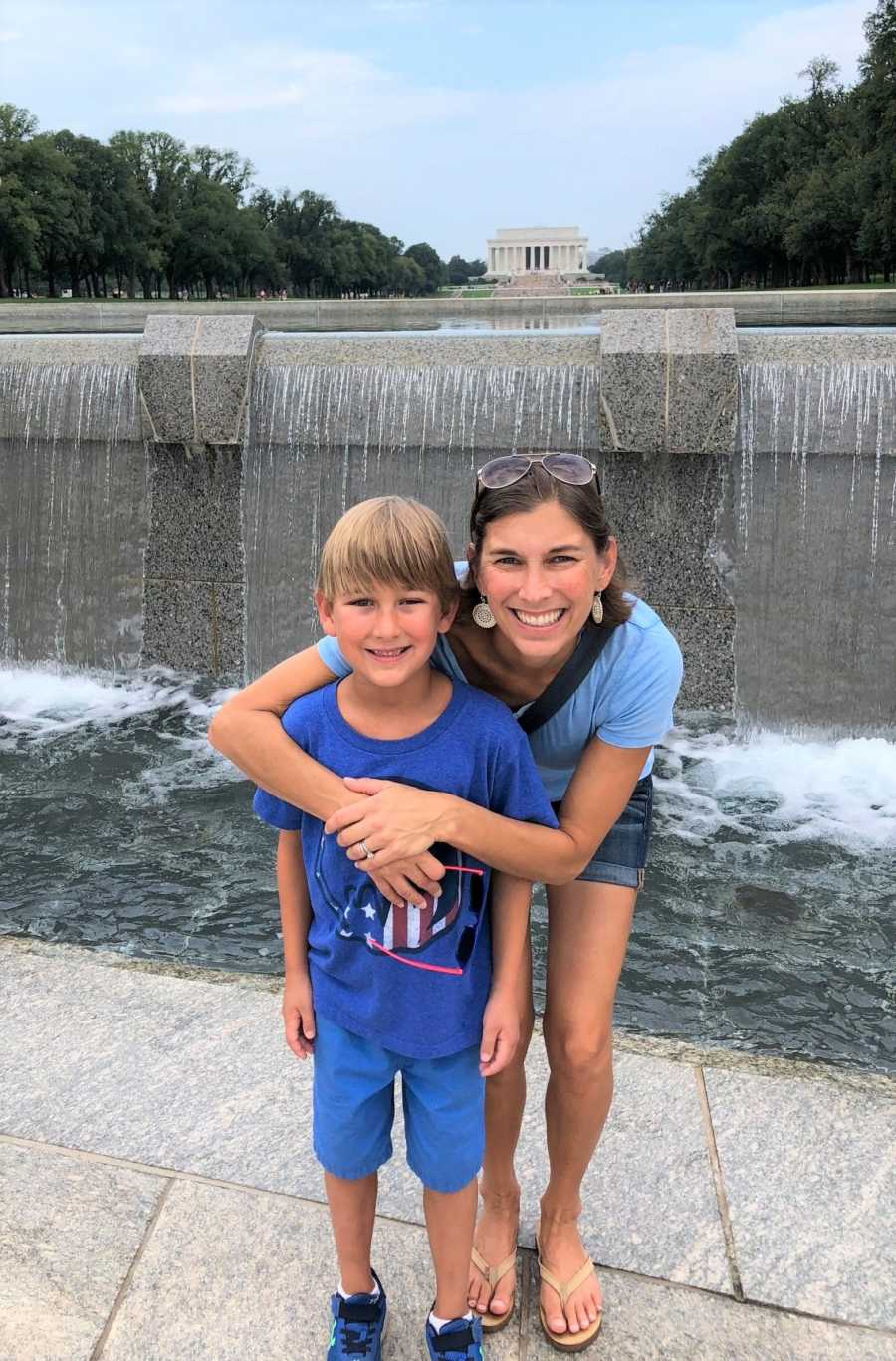 This story was submitted to Love What Matters by Linsey Driskill of Beautiful Hearted Parenting. Submit your own story here and be sure to subscribe to our free email newsletter for our best stories, and YouTube for our best videos.
Read more stories like this:
'Her eyes looked up at me in panic. 'Mommy, it's blood.' We were just in the ER and everything said she was fine. My stomach about hit the floor.': Family says goodbye to their 'forever Valentine' after battle with flu
'I'm about to deliver. Can you take my baby home with you? I've been diagnosed with Covid-19.' They were virtually strangers.': Teacher rescues newborn while family battles Covid-19
'This is not the time to let it become the Wild West at your house. Your kids need to feel safe.': Mom explains how to prepare for extended school closings, 'This will be hard, but we can do it'
Do you know someone who could benefit from reading this? SHARE this story on Facebook with family and friends.