Disclaimer: This story mentions pregnancy loss and may be triggering to some.
"It took my husband and me nearly three years and two miscarriages to get our miracle rainbow baby.
We started trying when I was 29 nearly 30, and I knew it was going to be a little bit of a struggle since I was diagnosed with PCOS.
We tried for a whole year without any assistance and nothing happened, then I decided it's time I get some help! I didn't want to go to a fertility specialist straight away — I decided to try eastern medicine first. I did acupuncture, vitamins, herbs, and really cleaned up my diet. Oh, and I also bought this device called Ovusense. It's a device that helps track exactly when you ovulate; it's made for women that have PCOS because we don't ovulate like the average woman. For example, I ovulate a different time every six weeks, and I wouldn't have known that if it wasn't for that device!
So after two months of trying, I fell pregnant the first time: it was the best crazy feeling! I couldn't believe it finally happened, then one week before Christmas 2018, I miscarried at nine weeks and one day. It was the worst gut-wrenching feeling. The doctor was looking at my ultrasound and had to bring in another OBGYN — I got the worst feeling in my stomach! I begged for someone to tell me what was going on. Once it was confirmed, they told me they couldn't find a heartbeat and I needed to get a D&C.
I just couldn't believe it, we were supposed to announce it to everyone on Christmas Day. My husband and I just felt our world shatter right in front of our eyes. Needless to say, Christmas that year was horrible. So many of our close friends found out they were pregnant right after we miscarried. I felt like God was playing a cruel and horrible joke on us. I kept saying, 'Why us? What did we do wrong to deserve this?!' I just couldn't believe it. I found it so hard to be happy for all my friends — deep down I obviously was so happy for them all, but I was also extremely jealous.
Even to this day, I'm just so beyond thankful because I don't know if I would've gotten through it without my husband, Nick. He was my rock; he kept me sane and just let me cry and ride the emotions. He never ever judged me and just constantly supported me. I seriously would've been lost without him.
I went in for my D&C, and because of my PCOS my hormones were all over the shop. I bled lightly for four months straight! It was so frustrating because I was hoping that six weeks after my D&C we could start trying again. I had to be patient and get my hormones all in check, and then once I did I fell pregnant again! I couldn't bloody believe it! We were just so excited, thinking: 'Wow, it's happened again!' I was scared to do anything because I didn't want to miscarry again.
As soon as I got my positive, my husband went on a six-week deployment. It didn't faze me because I kept thinking, 'by the time he is back, I'll be ten weeks pregnant and we can get more excited about the pregnancy.' However, that didn't happen. Halfway through his deployment, I was on my way to work and just got this slight crampy feeling. I went to the toilet and as I wiped there it was: what I was dreading… I started bleeding!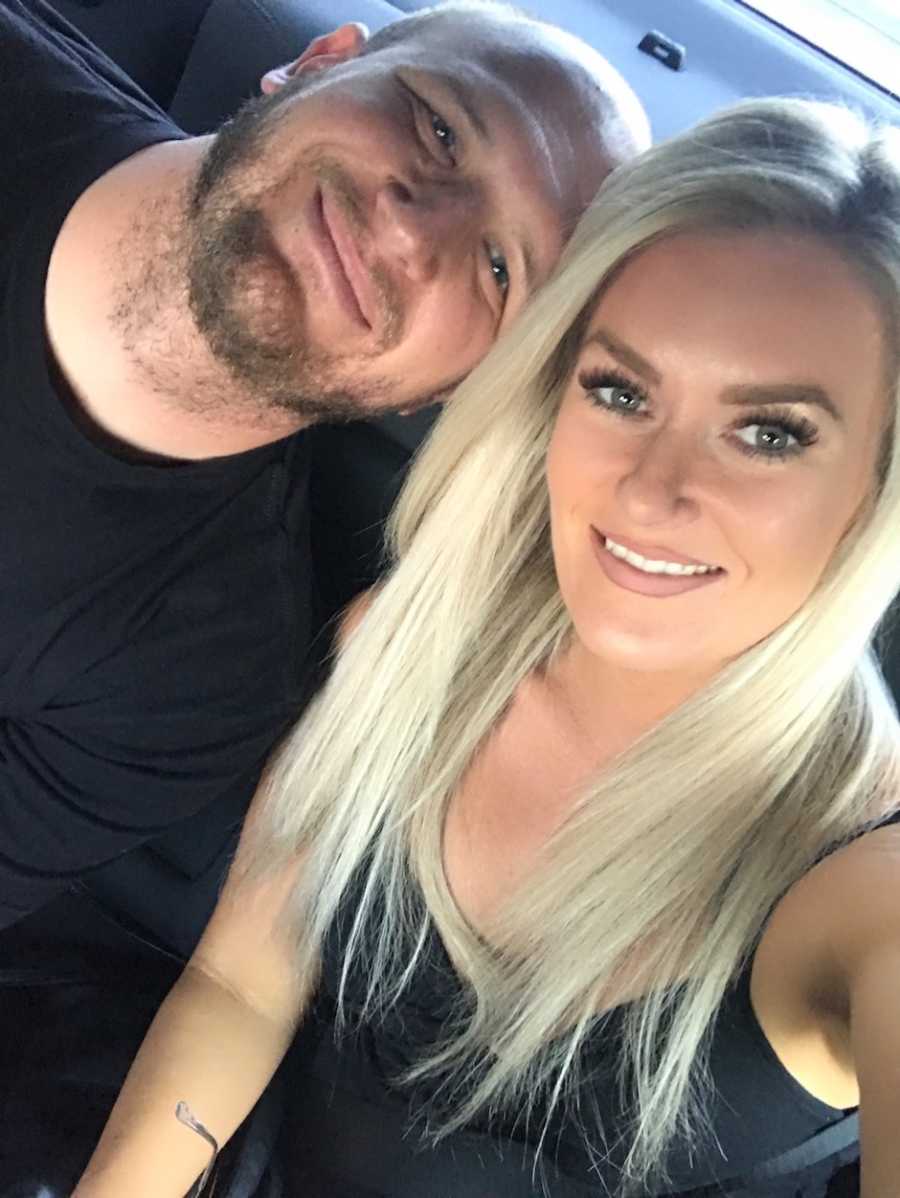 I called my doctor right away, and she told me to come straight to the hospital as they needed to do some blood work ASAP. The next day I got my results and yep… I was miscarrying again. I couldn't believe it; I was so devastated! Not only was I alone experiencing this, but how did I miscarry for the second time? I thought it was my fault, I thought I did something wrong! I just hated my body, I kept thinking: 'Why is it I'm struggling to achieve something that so many women can do easily?'
My husband wanted to fly home straight away, but I told him no. I just wanted to be alone and ride it out myself. I was so mad I deleted so many pics of my pregnancies because I just didn't want to be reminded of this time: I wanted to try and delete that part of my life. I'll tell you, going through miscarriages is such a challenging time, and if you're experiencing it right now, just ride the emotions. Let it all out, do what you need to do to get through it.
But thank goodness for my dog Ozzie! He is my best little mate, he knew I wasn't feeling well and stuck by my side that whole time my hubby wasn't home. I swear dogs are really angels for us humans. Just their constant love and companionship can help you get through the toughest of times.
When my husband got back, I just tried to get on with life as normal. It was hard for us both because I was putting so much pressure on myself. Every time I got the green indicator that I was ovulating, I would tell my husband, 'okay let's do this!' Super romantic, right? Haha.
As I'm sure most women who try to have a baby for a LONG time know, sex becomes a job, the romance is basically gone! That, I think, then causes more stress on you both, resulting in more negative pregnancy tests.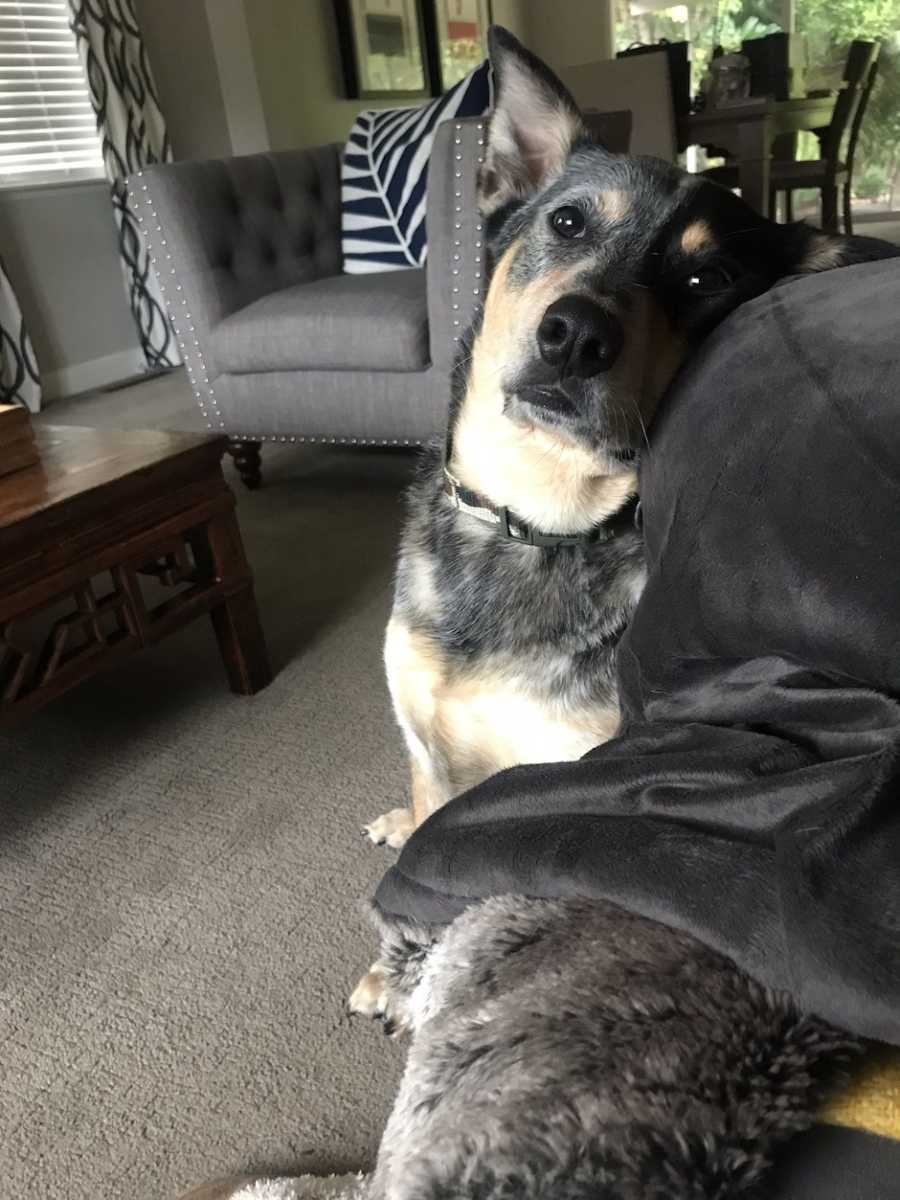 So another year passed and my husband was adamant about seeing a fertility specialist. This time I agreed to do so, and we got everything happening, took all the tests we needed, and were ready to start treatment. And of course, bloody COVID happened! Couldn't believe our freaking luck. We were so close to starting our ovulation meds and do our first IUI! Once again we kept asking, 'Why is nothing working in our favor!' We were getting so mad! All we wanted was just to get pregnant already.
So after a few months on lockdown, we decided to take a break. We felt like we needed to take the rest of the year off, trying to just enjoy life and each other. So of course being in lockdown we drank A LOT haha. We ate everything and anything. Then in July when things started opening up again, we decided to have a boozy brunch with two friends, and continue to drink and act like goofballs. Then things ended quickly because I broke my collar bone from tripping — it was seriously such a freak accident! I was rushed to the hospital because it looked bloody bad. While I was there, the nurse asked if I was pregnant, I said, 'Well, I ovulated seven days ago, so if I was pregnant you wouldn't be able to tell… but I highly doubt it I am.' So they took X-rays, gave me morphine and some painkillers to go home with because I tell you, breaking a collar bone is no joke. It's the WORST PAIN EVER!
Fast forward to five days later, I was feeling a little nauseous and bloated. I asked my mother-in-law if that was normal with the drugs I was on, and she said it was normal to feel off but she didn't know about the bloating. So on day six, I had a shower in the morning and I  just got a weird feeling. I told my husband to race to the store and get some pregnancy tests. He was in denial saying there is no way I would be pregnant and I was like: 'Yeah, I highly doubt I am, but I just have this weird feeling.'
Anyway, he goes and gets the tests, I go pee on that stick and guess what… it's was POSITIVE!! There were two dark pink lines. Like, holy crap! I kept thinking: 'WHAT? HOW? AM I DREAMING?' So I walk out with the test in my hand, my husband and his parents are in the living room watching football, and he is expecting me to say it's another negative. I just walk out and say: 'Guess what… I'm freaking pregnant!' I was shaking from absolute shock. My husband and mother-in-law wanted me to take the other test just to make sure. We were all just so shocked.
I immediately stopped those pain meds and contacted my doctor to arrange progesterone suppositories because after having two miscarriages, they wanted me to take them to help reduce the chances of miscarrying again. I had to wait till I was seven weeks to have my first ultrasound, so of course, I was freaking out. This time, I had to go to the appointment on my own (thank you, Covid). But as soon as my doctor started the ultrasound, she found a strong heartbeat straight away and it was the best sound ever.
This pregnancy I have tried to learn to celebrate my small wins, and just know that if it's meant to be, it will be. There was a quote I lived by during this whole fertility journey of mine, which I heard on an inspirational youtube video, it is:  'Everything will be alright in the end. If it's not alright, it's not yet the end.' And I swear that quote gave me so much hope and the will to not give up. Now I'm sitting here heading on to being twenty-six weeks pregnant, feeling my baby girl move constantly, and realizing everything I went through has happened for a reason.
I'm actually thankful for what I went through, it made me really appreciate the process and just be thankful that this little girl chose my husband and me to be her parents; it really is a blessing and a miracle. And yep, I do thank my broken collar bone and Covid, because it forced me to slow down, relax, and have fun — probably a little too much fun hahaha. Christmas of 2020 our dream finally comes true, our little girl is viable, getting stronger every day, and I get to spend the most magical time of the year happy, super blessed, and pregnant with our miracle rainbow baby.
I want all women out there that are struggling with their fertility journey, to please never give up. It took us nearly three years to get here, and I know there are many of you that have been trying longer than me and my heart just aches for you ladies. There is nothing more I want in this world than to have every woman who wants to be a 'mumma' to finally have their dream to come true. I honestly pray for you all, all the time. And I can tell you, once your dream becomes a reality… it will all be worth it."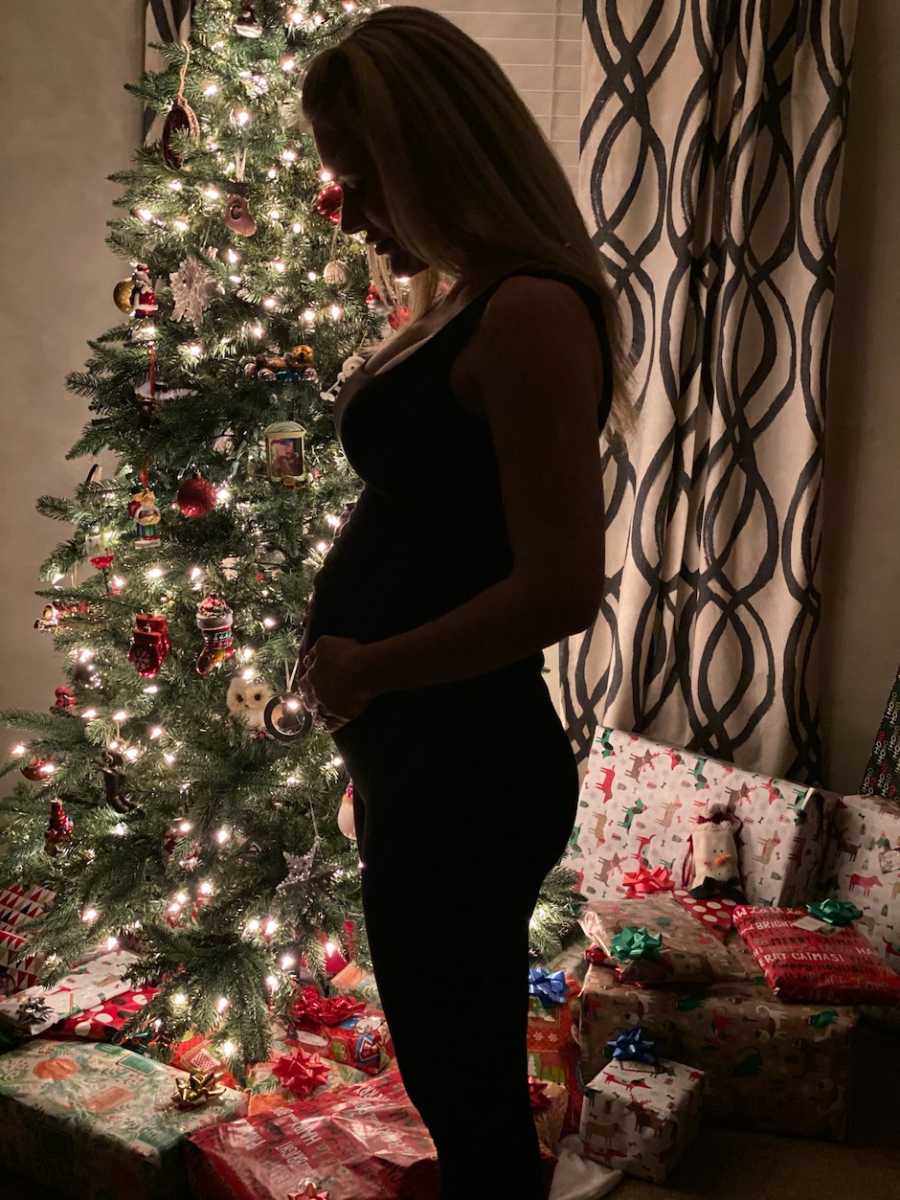 This story was submitted to Love What Matters by Chantelle Helbert in San Diego, California. You can follow their journey on their Instagram. Submit your own story here, and be sure to subscribe to our free email newsletter for our best stories, and YouTube for our best videos.