"'I'm sending you to the ICU right now,' Dr. Dicks told my parents.
'I want a second opinion,' my father replied.
'Frank, you don't have time for a second opinion…'
September 17, 1987, was like any typical Thursday in my world. I went to work and then on to my parents' home in nearby Comer, Georgia. I looked forward to seeing them every Thursday, as well as the squeals of my only niece, Diana, who stayed with them that day each week. I found it odd that no one was there when I arrived, but hoped that Mom had taken Daddy to the doctor for the headaches he'd been having for a few weeks. A note I found confirmed I was right, and Diana was at my aunt's house.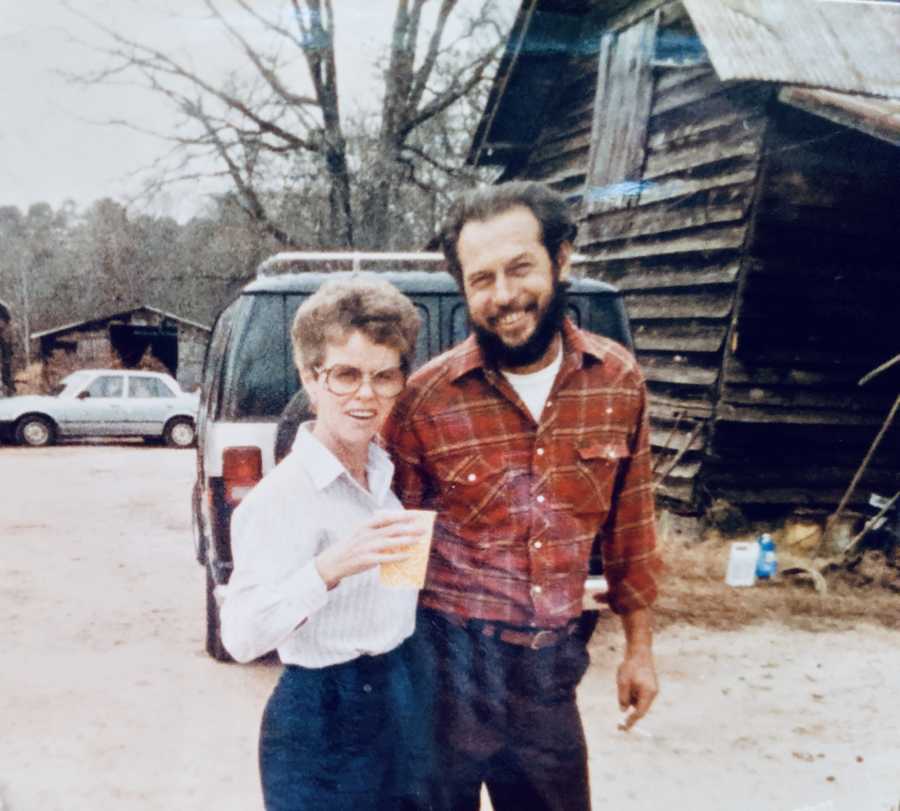 I headed to Aunt Connie's to pick up Diana and as I arrived, the phone rang. I could hear my aunt saying things like, 'calm down' and 'you've got to be strong for him.' The local doctor had sent Dad for a Catscan earlier in the day and they were to return to her a couple hours later. They did. There seemed to be some sort of spot, so she sent them directly to a neurosurgeon's office, back in Athens. Once there, he told them it was serious. Dead serious. He was going to send my 48-year old father to Athens General Hospital to the ICU. He had an aneurysm at the base of his brain stem and it could rupture at any time.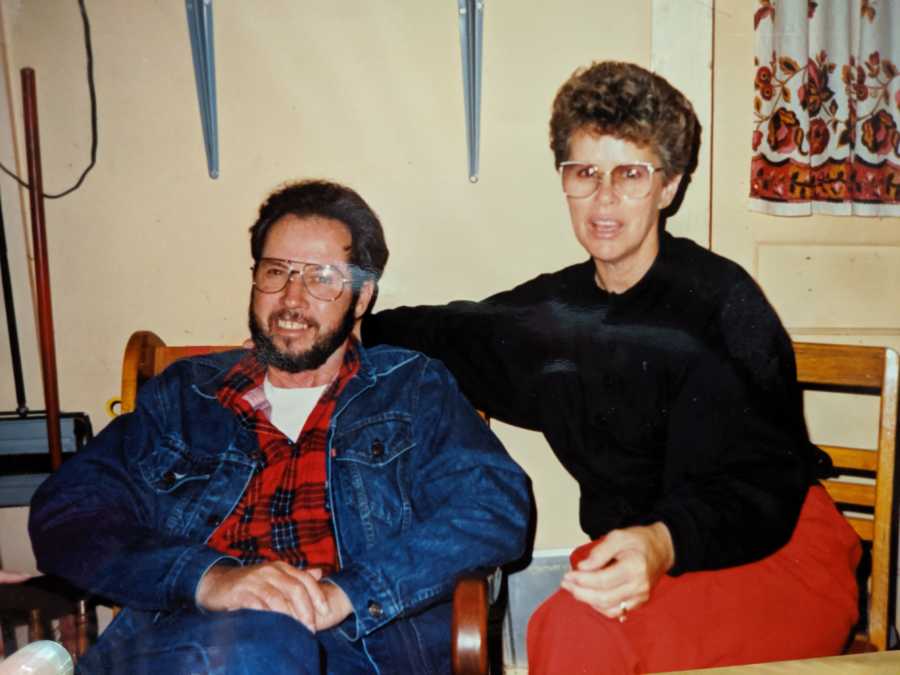 I called my brother, Bryan, at work. I thought I had myself together, but when I heard his voice, I broke, blubbering. All I could get out of my mouth was it was serious and I needed him – now. He told me to meet him at his house. I knew my sister-in-law, Rebecca, would be arriving home at any time, so I raced there and waited in their driveway. 10 minutes later, they both pulled in at the same time. I jumped out of the car and burst into tears. I tried to explain, but there wasn't time. We flew to the hospital.
Another aunt, Dottie, met us in the parking lot and led us to the 4th floor Neuro ICU waiting area where she said they were bringing our parents. 'You kids have got to stay calm, okay? He can't get upset or it could be bad.' When we got to the 4th floor, my Uncle Jerry was already there, too. He worked nearby and came straight over. Everyone waiting for them to arrive. I paced back and forth in front of the elevators. Finally, one opened and there stood a lady with my Daddy and my red-faced Mom with swollen eyes. I tried to lighten the situation. 'There you are!' I exclaimed. 'Here we is,' he smiled back. He was doing okay; that is until we rounded the corner and he saw the others. That was the moment I saw my father break down for the first time – ever. He cried when he grabbed my brother to hug and then Rebecca. I felt the tears streaming, but through my cries, I begged him to calm down and go with the lady. It would be okay! And then, he hugged me and looked at me and Bryan and said, 'Promise me, whatever happens, take care of Momma.' I promised that we would, but he needed to go get taken care of. I watched him walk through with the lady, not turning back, then slumped down in a chair beside my distraught mother.
After only a few minutes, the intercom blared.
'CODE 99, NICU! CODE 99, NICU!'
Employees came running from everywhere. I didn't know what it meant, but I knew it was bad. Mom wailed that it was Daddy – it had to be him. This time, she was right.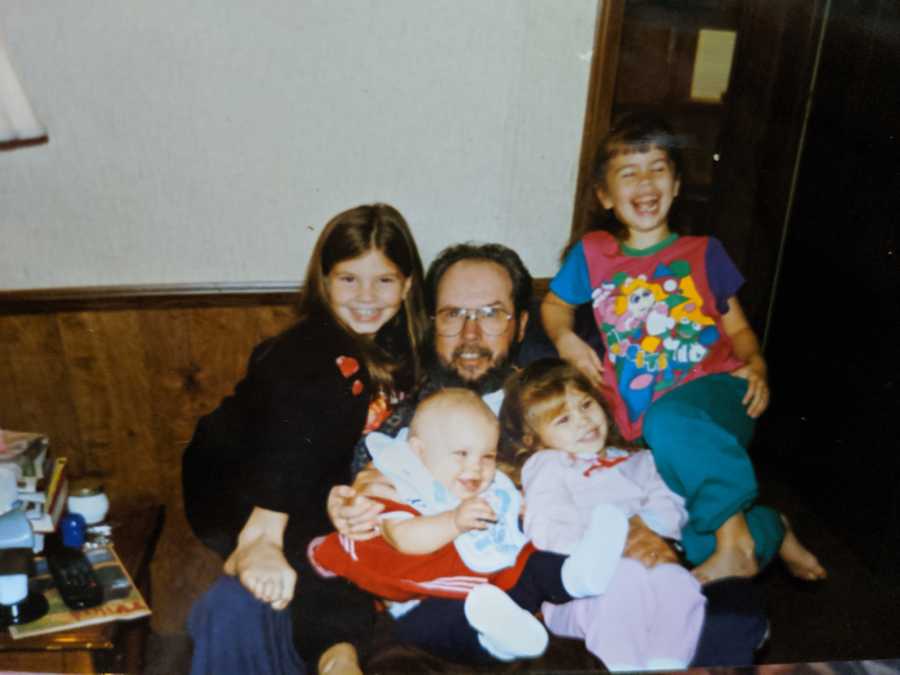 A short while later, we were led into a small conference room to meet with the doctor. Dr. Dicks began to tell us that as Daddy was undressing, the aneurysm burst. The nurse was right beside him and they were able to resuscitate him and get him intubated. He was alive, but barely. They were going to take him to surgery to place tubes in his head that would drain the ruptured blood and fluids to alleviate the pressure and, hopefully, reduce the chance of brain damage.
This is where I distinctly remember my desperate prayers to God. Bargaining with Him. Pleading with Him. Whatever it took. No matter what or how he was left. Please, just don't take my Daddy.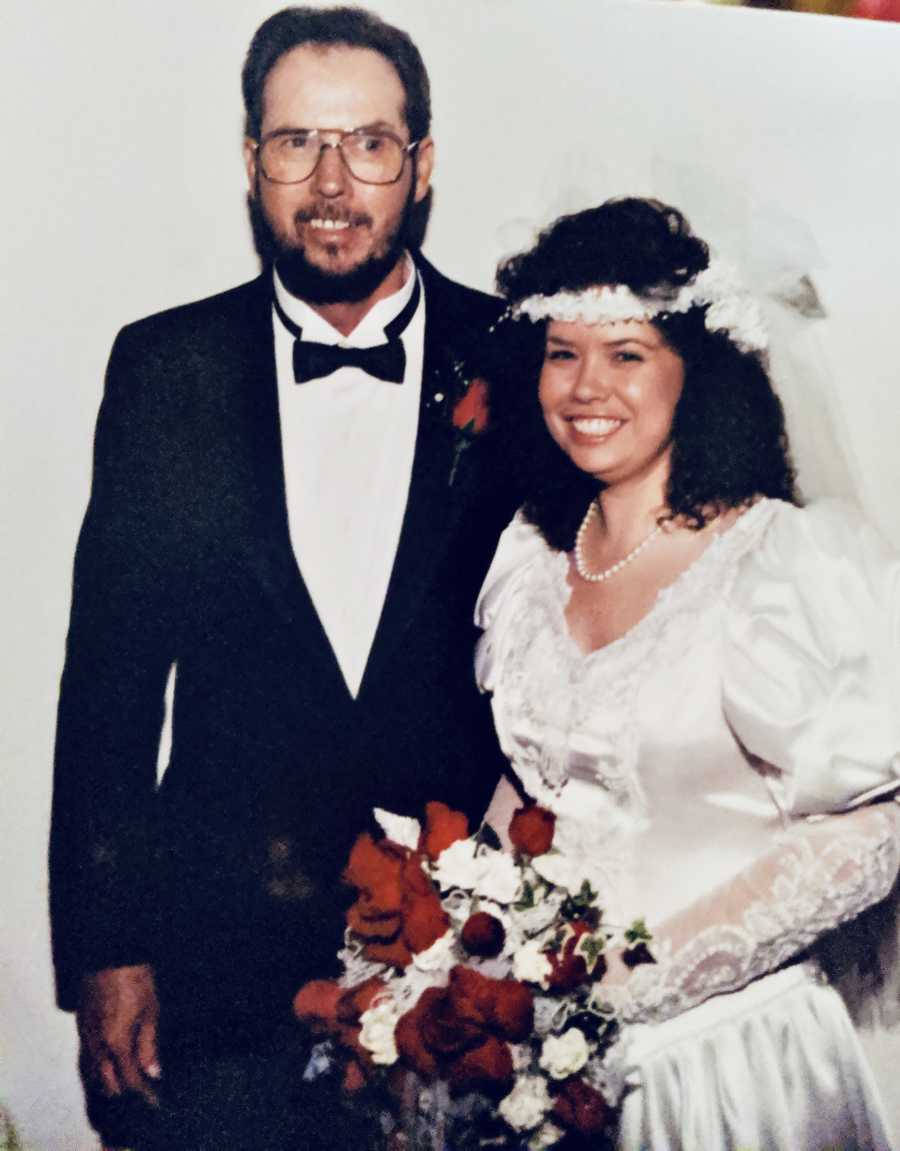 An hour or so later, we were told he was back from surgery, but he may not make it through the night. Mom, Bryan, Rebecca and I could go in to see him for just a moment. As we walked into his room, we saw him. There lay my Dad. Unconscious. Tubes had been drilled into his head and I could see the blood draining. Machines and cords beeping and running everywhere. It was overwhelming. We couldn't stay but a minute or two and had to leave.
As the night continued, scores of family and friends piled into the hospital to console us. I called my boss, my roommate and even my former fiance' with the news. He was even sweet enough to come be with me that night and laid on the floor beside me while I cried myself to a brief sleep. My mom was still hysterical to the point where she was throwing up and could no longer see because her eyes were literally swollen shut. We put ice on them. My aunts and cousin, Cindy, were taking care of her, mostly. Seeing my brother was even worse. Bryan was broken. Rebecca would hug him, hold his hand and tears just fell from his big blue eyes. I couldn't bear it.
Time was critical, but Daddy made it through the night, then the weekend, then a week. The doctors were still not giving much hope of waking. The nurses were so kind and empathetic, yet gently reminding us that he may not wake up. Every day, I'd hold his hand and ask him to squeeze. Nothing. One night towards the end of the second week, I did the same thing and I felt a tiny squeeze from his pinky finger. I screamed! When the nurse asked him again, nothing happened. 'It's just a reflex, honey,' she said disappointed. 'No, he DID it,' I argued. Yet, he wouldn't do it again. I went to my apartment with little hope and a lot of hurt.
The next day, I did my same routine. I went to work, made many calls to the hospital during the day and headed straight over after work was over. The nurses pretty much let us in the room whenever we wanted. Hindsight, I believe they didn't think he would live, so they wanted us to spend time with him. I sat holding his hand and talking to him; asking him to squeeze my hand again if he could hear me. Again, I felt a very small twinge from his pinky finger. 'Annette!!!,' I screamed to his nurse. 'He did it again! I KNOW he did it this time!' She rushed in and asked him to do it. I did, too, but nothing.
'Sweetie, I'm sorry. I really do think it's probably just a muscle reflex.' I left feeling the normal disappointment and heartbreak. I got to my apartment on the other side of town, got ready for bed and laid down to try to rest.
About an hour later, the phone rang. It was my Aunt Connie. 'Honey, he's awake! He's awake!!! Isn't it just wonderful?'
'I'm on my way!' I screamed.
I arrived at the hospital in the cool air, realizing only then, that I had driven there with no shoes! It didn't matter – my Daddy was awake. I slowly opened the door to his room and saw my Mom smiling. I looked at him. His eyes were open. And though they were weak and moving strangely, they saw me.
'It's about time you woke up,' I said in our joking way.
'Uh-huh,' he replied with a half-smile.
The nurses were buzzing around like flies and hugging us as they went past. Annette came up to me first. 'Guess you were right, huh?,' she smiled. What a joyous moment! We had to treasure each step forward, because you know there are always two steps back. However, we had hope now. Real hope!
Daddy spent just over two months in Neuro ICU. There was a maze of surgeries with more weeks of unconsciousness – some weeks at a time. Good days and bad days. In the end, a metal clip was placed on the aneurysm and a permanent shunt from his brain to his abdomen for the drainage. His mind was there, but there was damage. He had to learn everything again and did so at West Paces Ferry Rehabilitation Hospital in Atlanta. That was the worst and, yet, best Christmas ever. He was discharged completely around March/April of 1988, but had in-home therapy most every day for months. He had fought for his life and won. But, his life and our lives were changed forever. At only 49 years old, he was left with severe dizziness that never dissipated, no short-term memory and a struggle to walk. It's been hard.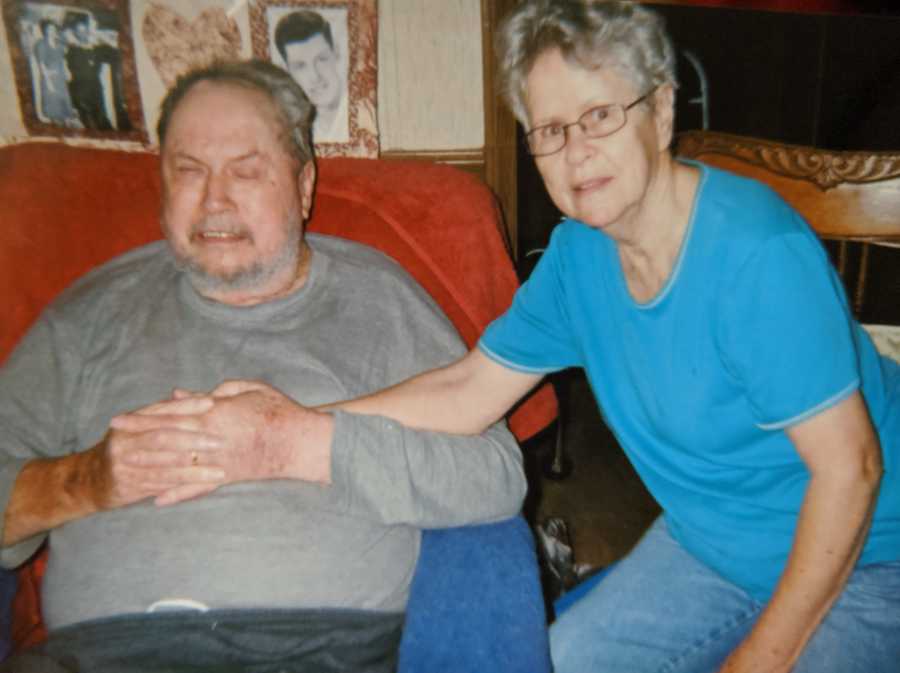 Since then, our lives continued, our families grew. Mom took incredible care of him 24/7/365 until just this past June, when he passed away at home just 2 weeks shy of his 80th birthday. Bryan and I remember our promise to take care of Momma and we have done this and continue to, as much as she will allow.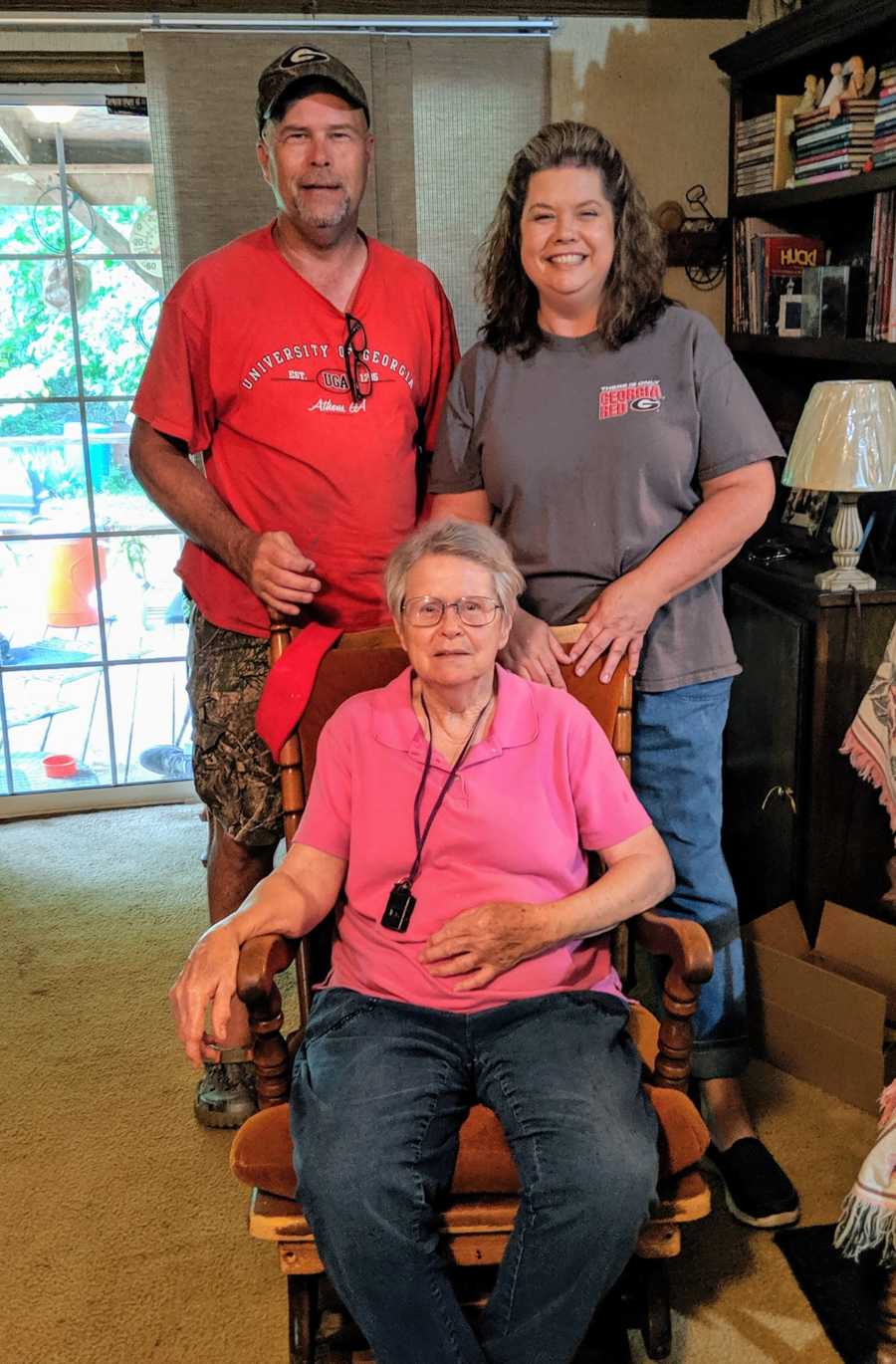 His passing has been so difficult for her – her entire existence of every day has been to care for him.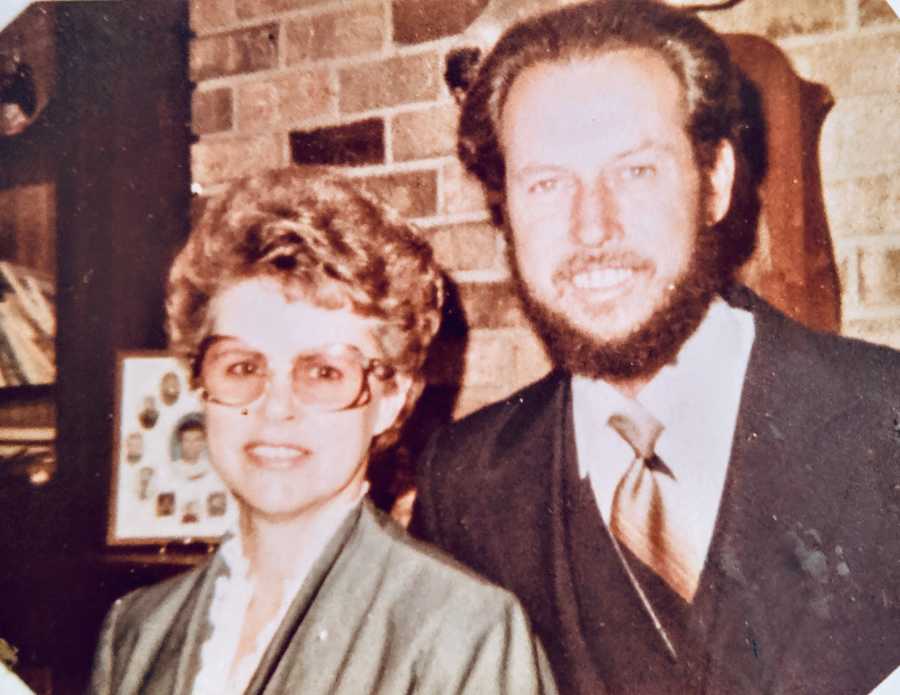 My biggest heartache is that our kids never knew the real man they called Granddaddy. They only knew the 'after' version. I can't say that I don't still cry every now and then for what could have been; I do. But, God answered my prayer that night. 'No matter what.' I know he's been made whole again now and I also know my Mom will have more crowns than I can count in Heaven.
To God be the glory; great things He hath done."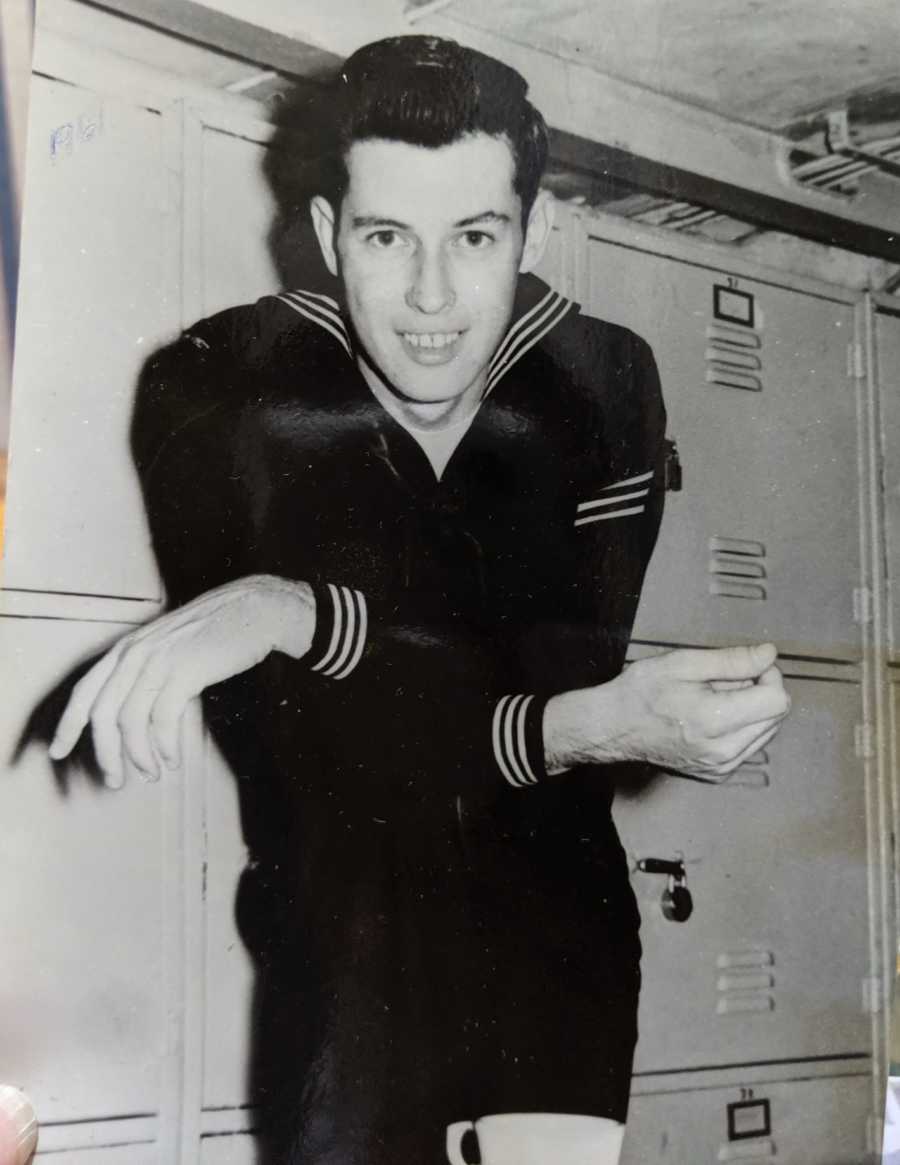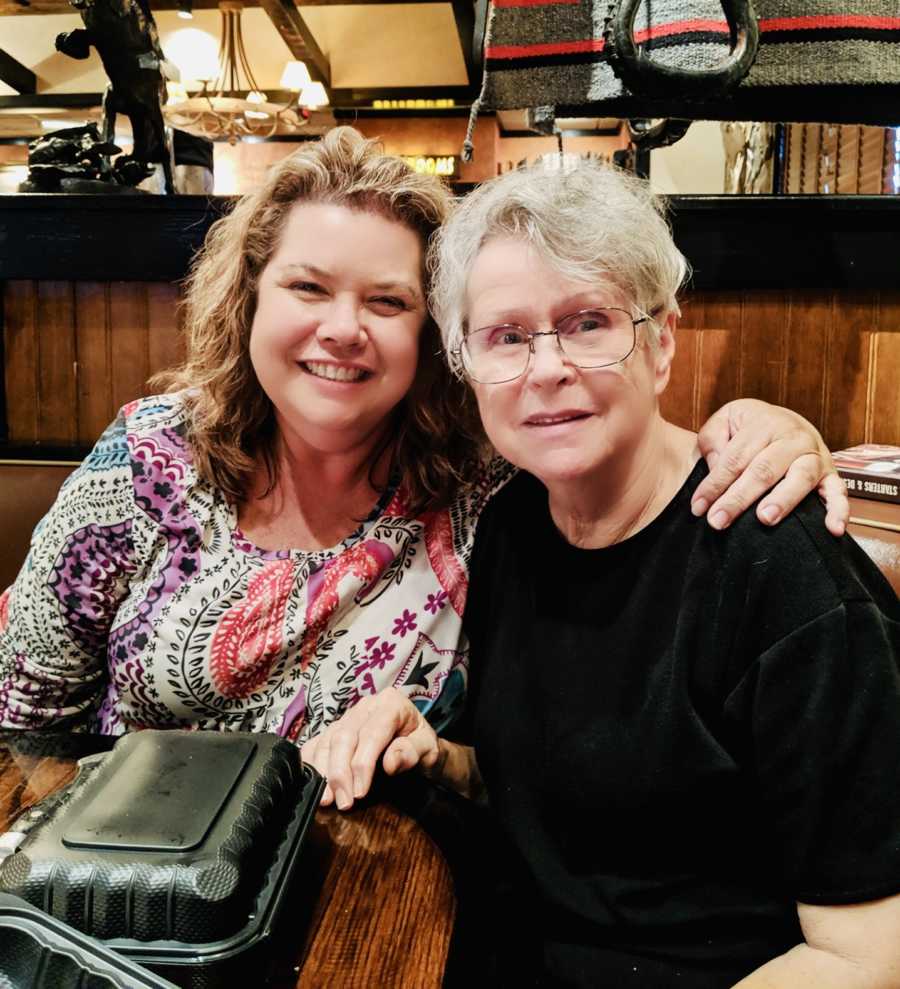 This story was submitted to Love What Matters by Dawn Pace of Danielsville, Georgia. Do you have a similar experience? We'd like to hear your important journey. Submit your own story here, and be sure to subscribe to our free email newsletter for our best stories.
Read more powerful stories of parent loss:
'My daughter said, 'There's a light coming into the picture.' It wasn't just any light. This was a beam straight from HEAVEN itself.'
'My dad had been dead for almost 9 years. I was shaking': Marine son receives wedding gift from father in heaven to 'protect' him
Provide hope for someone struggling. SHARE this story on Facebook to let them know a community of support is available.