"I will never forget the last time my husband touched me. It was a cold January day. Just three months prior, we had left our home in Texas and moved into a small apartment in Ohio so I could be close to my mother, who was recently diagnosed with stage four bone cancer. Ohio winters are brutal. This particular day, was no exception. The wind was howling outside and I could see the snow swirling around the street lights creating a soft glow in the otherwise black sky. It was early, the world was still asleep. Little did I know when I woke up that morning, my life would never be the same again.
As I reached into the refrigerator to grab his lunch for work, I could feel his arms wrap tightly around my waist. The frigid cold of the Ohio winter faded into the background as his body warmed mine. 'I love you,' he said as he pulled me in closer. The smell of his Axe body spray filled the air as I walked him to the door. I kissed him goodbye and watched him drive off into the dead of winter.
If I would have known that would be the last time we touched, I wouldn't have let him go. They say you can't freeze time, but if I would have known those moments would be our last, I would have found a way.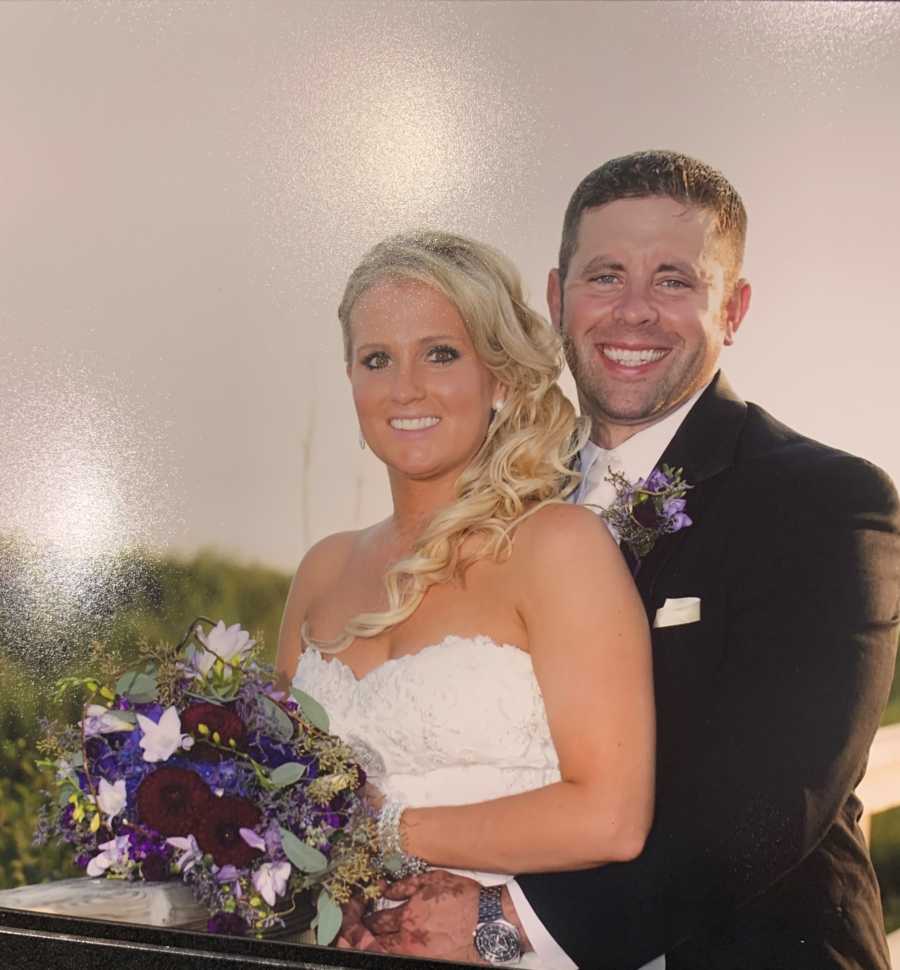 A few hours later I was sitting at the kitchen table with our not quite 2-year-old daughter. We were both in our pajamas. Jordan was eating breakfast when my phone rang. It was a number I didn't recognize; I sent it to voicemail. The number called again; I didn't answer. The number kept calling and suddenly, my heart fell to the floor. I just knew something was wrong. The longer the phone rang, the more certain I was of what I felt. I finally answered, it was one of Scott's fellow Border Patrol agents.
'Hi Brooke, this is….. I'm on my way to your house, there's been an accident.'
'An accident? What kind of accident? What happened? Is Scott okay?' I kept asking questions.
Silence.
'I'll be there in five minutes,' he replied.
My doorbell rang and six uniformed agents were standing outside my front door.
'We need to get to the hospital, right now,' they said. 'Leave your daughter here, they will watch her, you need to come with me.'
Two of the agents would stay with my daughter. I was hesitant to leave her with people I didn't know but sensed the urgency in their voices. I got into the car for what felt like the longest ride to the hospital. The officer had turned the lights on and was driving insanely fast, but it felt like we were in slow motion. I kept asking what happened and nobody was telling me anything. I called my mom; she assured me everything would be fine.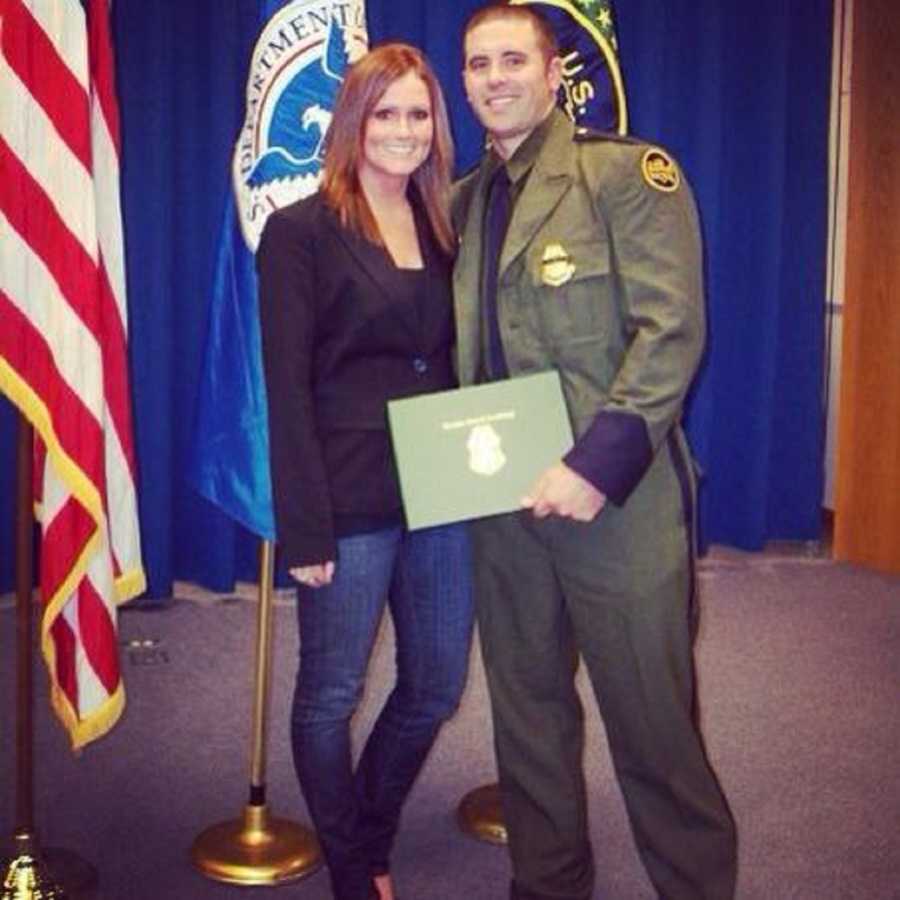 We finally arrived at the hospital and rushed into the Emergency Room. There were at least 20 border patrol agents lined up against the wall. A nurse came over, asked if I was Scott's wife, and escorted me over to a private room. I knew then that something was really wrong. In all of the chaos of the morning, I had never once thought that he was dead. Maybe it was a defense mechanism, but the thought that he could be gone never crossed my mind.
The ER doctor pulled up a chair and sat directly in front of me. 'I'm so sorry, your husband didn't make it. We did everything we could. I worked on him for over an hour, but he was unresponsive before he was brought in.'
What do you mean he didn't make it? He was fine 4 hours ago. This can't be happening. Please, God, tell me this isn't happening!
They explained to me that Scott, a 30-year-old picture of health, was running on the Treadmill before work, had a heart attack, and died instantly. The cleaning lady found him, unresponsive, next to the Treadmill. No one knows how long he had been laying there.
I instantly froze. The world was spinning around me and I was frozen still. Paralyzed. Speechless. At a loss for words. There is no way this is happening to me, I thought. I couldn't breathe. I started throwing up.
I will never forget what I saw next. The image of Scott laying there, lifeless, on the hospital table still haunts me. I kept thinking it was a joke. Scott was a huge prankster, it's something he would have done to be funny. I just kept hoping his eyes would open but they never did. They hadn't cleaned him up yet. When he had his heart attack he must have passed out or died before he hit the floor. He fell face first. You could see his black eye, his broken nose, his face full of blood. I just laid there, sobbing hysterically, holding his hand. I remember never wanting to let go of his hand because I knew that would be the last time I would feel him.
I slid his wedding ring off, rested my head on top of his chest that was no longer beating, and just sobbed. I could have stayed there all day. The wife of one of the other agents had gone into the room with me. She had to pull me off of him. 'It's time to go home,' she said.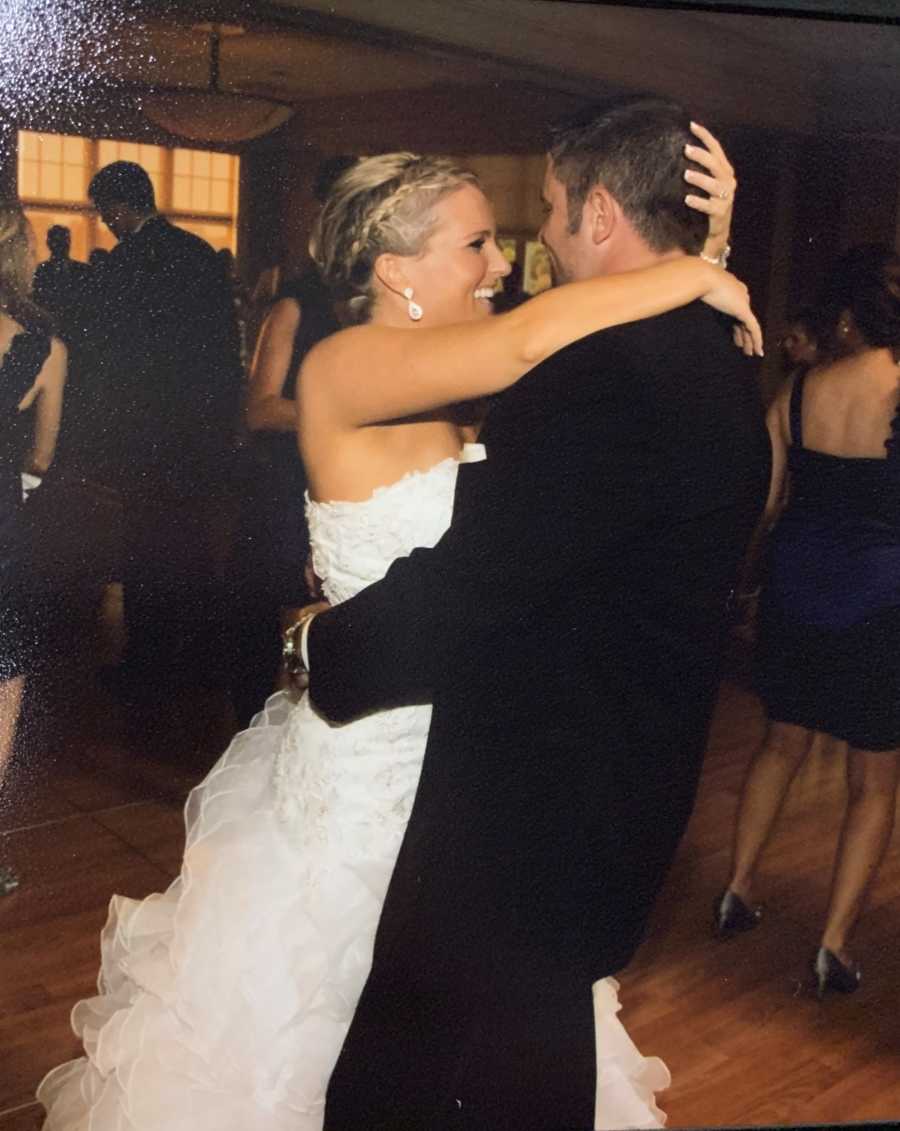 I can't describe the pain I've felt since his death. He was my best friend. He was my world. There are many times that I wanted to give up but I knew our girls needed me to be strong. I was seven months pregnant with our second daughter when Scott died. I had to do what no women ever wishes. I gave birth to our daughter Maddie Jo, without him. I filled the room with pictures of us that day to help me feel his presence. The loneliness that I felt that day quickly faded away as I held our baby girl in my arms. She laid peacefully on my chest and all I could think was that I was holding a piece of him in my arms.  A living piece of him was born that day, a gift from him that I will forever be grateful for.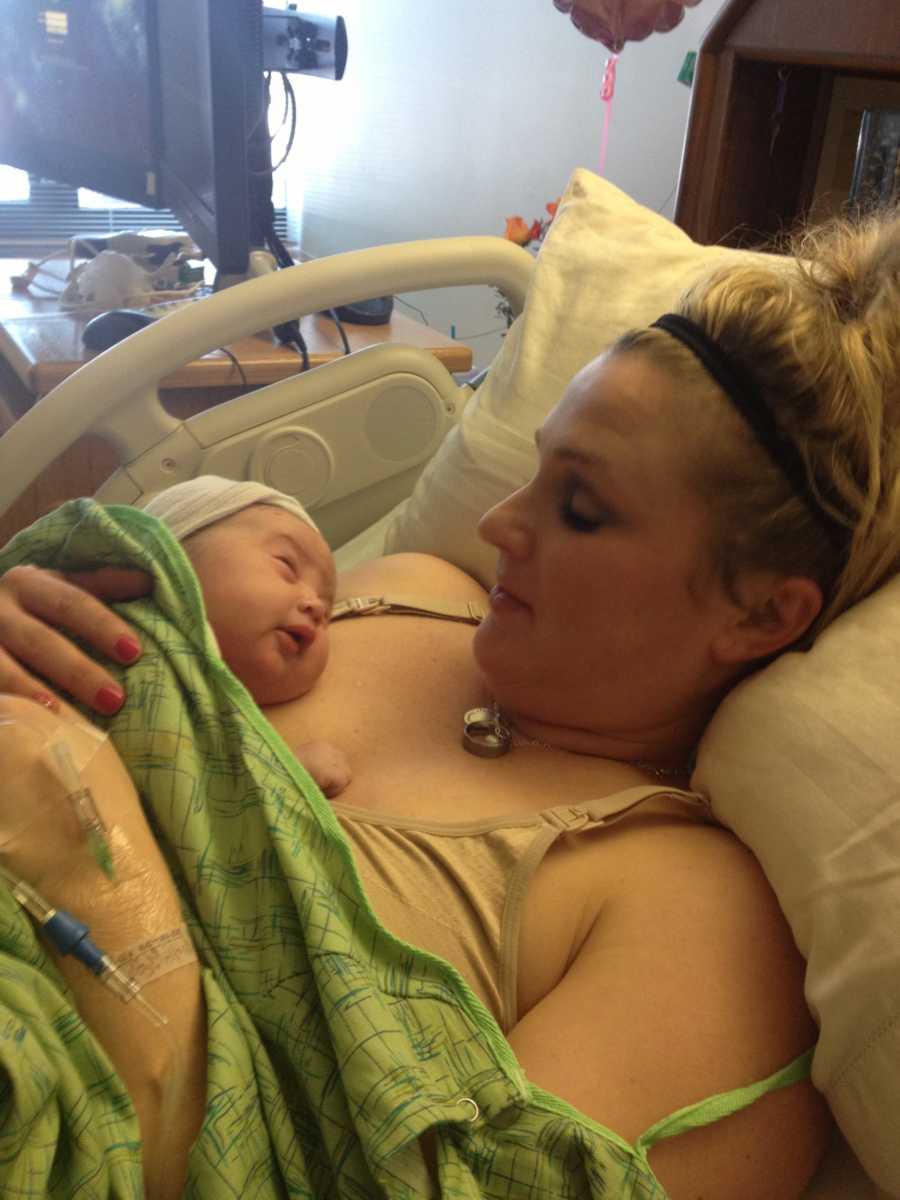 Our sweet Maddie Jo will never get to meet her dad. All she will know of him are the pictures on our walls and the stories we tell. Our first daughter together, Jordan wasn't even two when he died. She misses him. She can't understand why he left. She doesn't get why she can't go to heaven to be with her daddy. My heart breaks for each of them every day. They had to suffer loss at way too young of an age.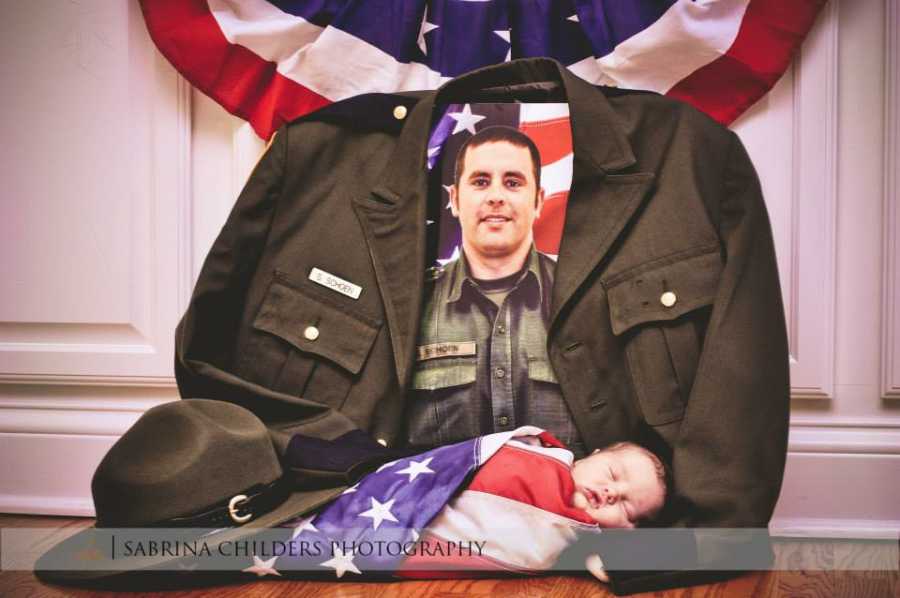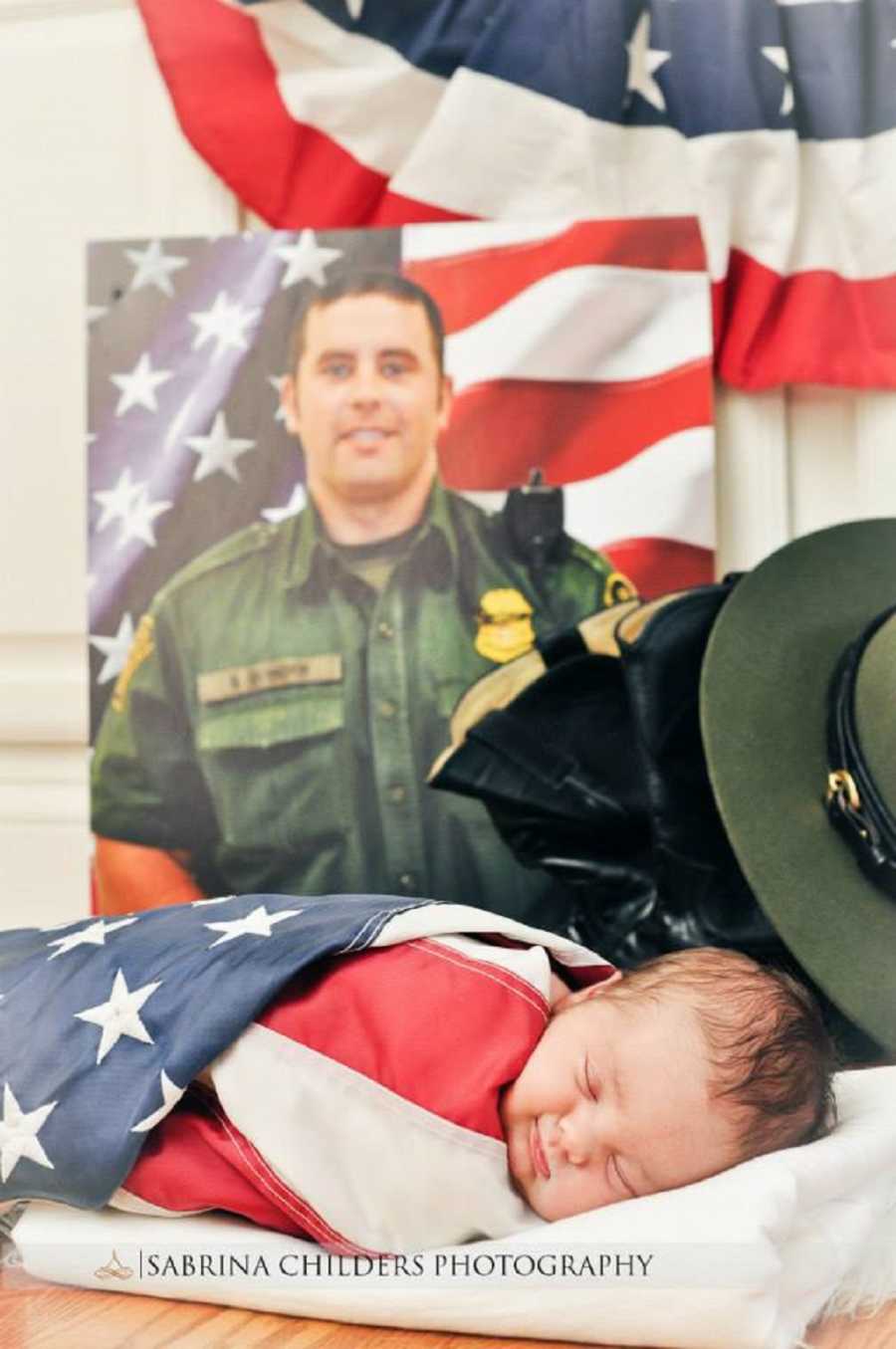 I didn't choose for Scott to die but I choose, each day, to keep living. I choose to be strong for myself and my girls. I choose to keep going when everything in me wants to give up. I choose to let go of things that don't matter and cling tightly to people who do. I choose to make the most of the moments I have with the people I love because I know how quickly those moments can be snatched away.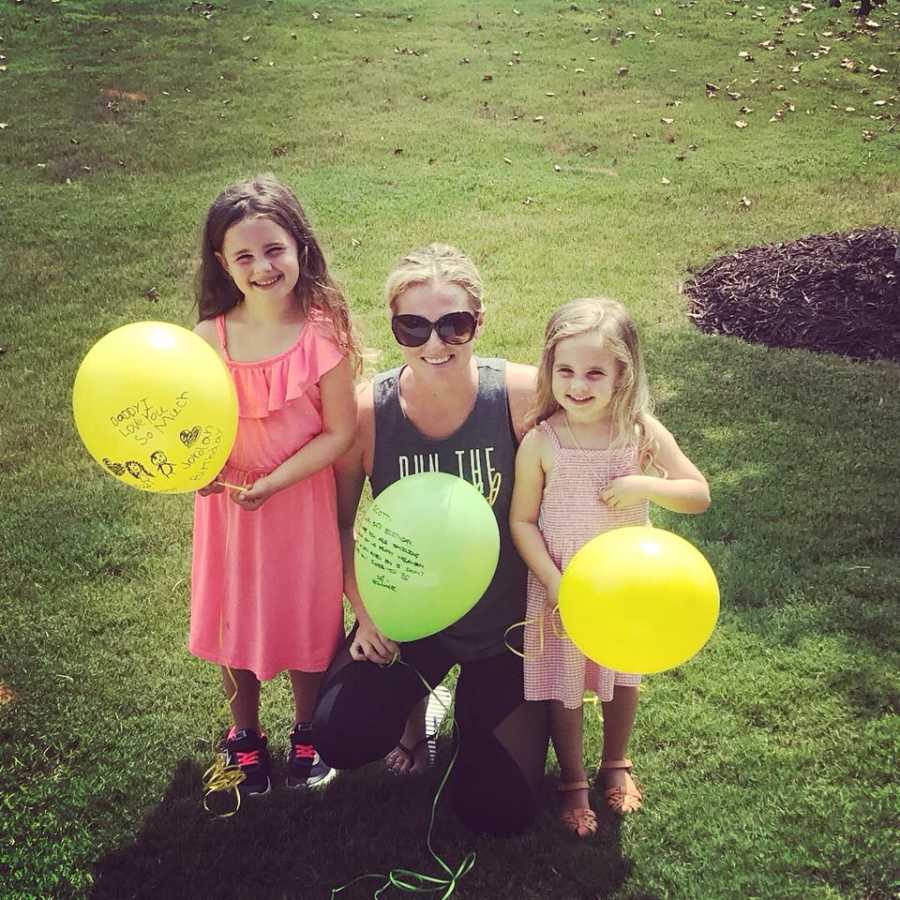 Scott's death taught me to be brave when I felt weak. I decided that first, I needed a fresh start. So I packed up all our stuff and moved the girls and I to Charlotte, North Carolina. I quickly met a great group of friends who embraced the girls and I. Charlotte started to feel like home. By God's grace and unfailing love he brought a wonderful man into the girls' and my life. I will never forget the day I met Brent. I was so nervous. It felt so foreign to be on a date with another man. But I will never forget how Brent made me feel that first date. We met in a crowded sports bar for dinner. The chaos around us was loud but Brent made me feel like I was the only person in the room. He was so compassionate for my story. He was interested in who I was as a person. We talked for hours as if we had known each other our entire lives.  He welcomed the idea that I had two kids, which most men would run from. Brent and I have been together ever since. Brent is a true blessing from God.  He is a man who chose to love Scott's daughters as his own. A man who allows me to love two men at the same time. A man who allows us to honor Scott and move forward with our lives at the same time. A man who chose to love the broken pieces of me and make them whole again. Brent plans to adopt Jordan and Maddie Jo in the future. He is their 'daddy on earth' and truly loves Scott's girls as his own.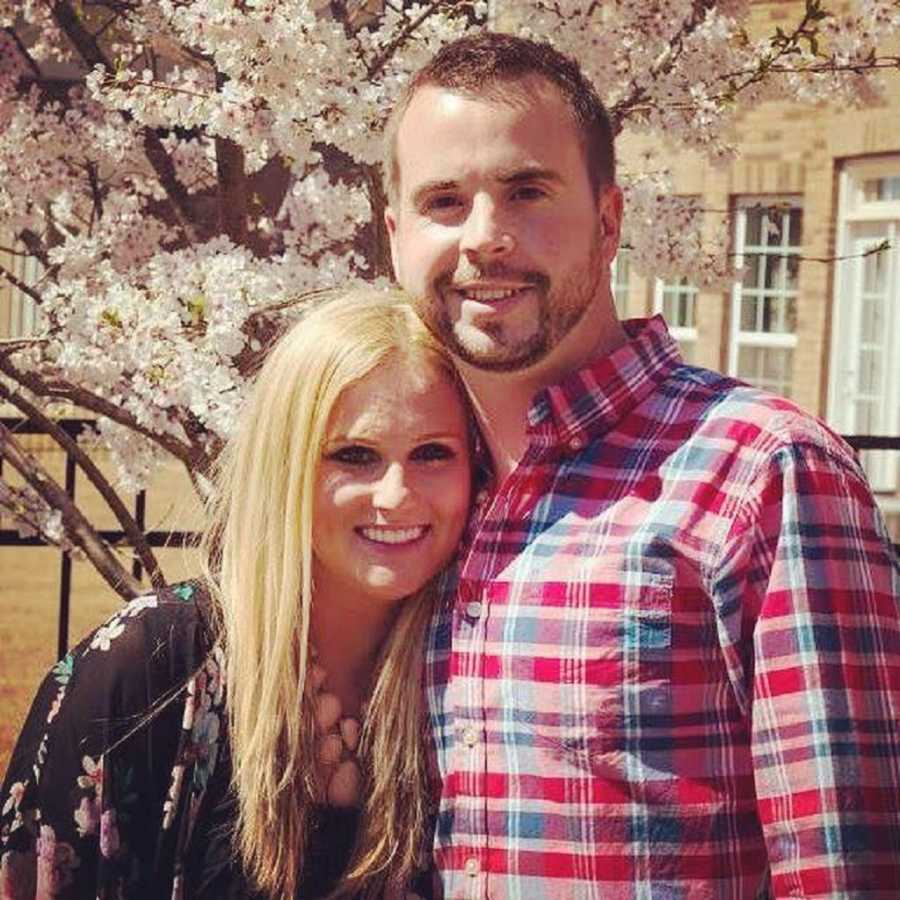 Life after loss hasn't been easy. Anxiety has a way of showing up when you least expect it. I live in a constant state of fear that everyone around me, those who I love most, are just going to drop dead. I fear, I too am going to die and my girls will have to go through the pain of losing both parents at a young age. Anxiety due to trauma is real. It's raw. It comes in forms that you would least expect it to. But I have learned that taking care of myself is important. I can hear Scott telling me to, 'keep living,' I can hear him cracking a joke when I feel like my world around me is caving in. I have learned through loss, that every day is a gift. To not just live, but to really live each day as if it was your last.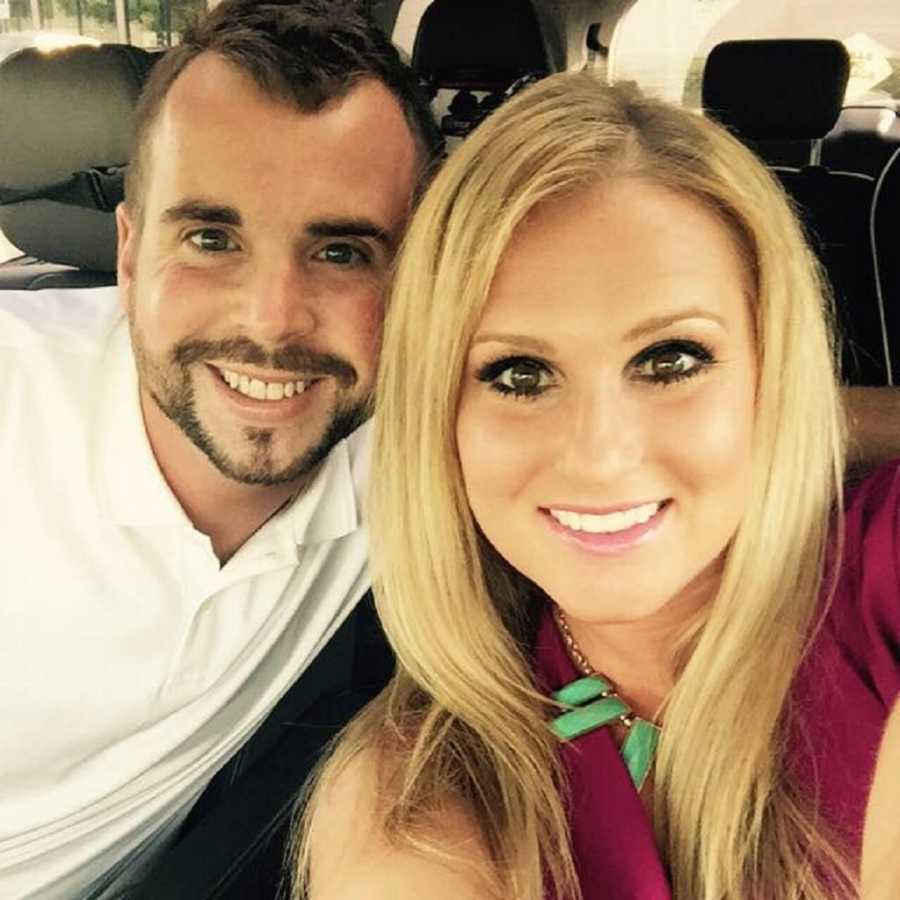 Loss changed me. It broke me. But it built me up in the most beautiful way. Scott's death gave me a new perspective on life. It showed me what's important. It taught me to cherish the most sacred gift of all: time. Scott's death taught me how to live."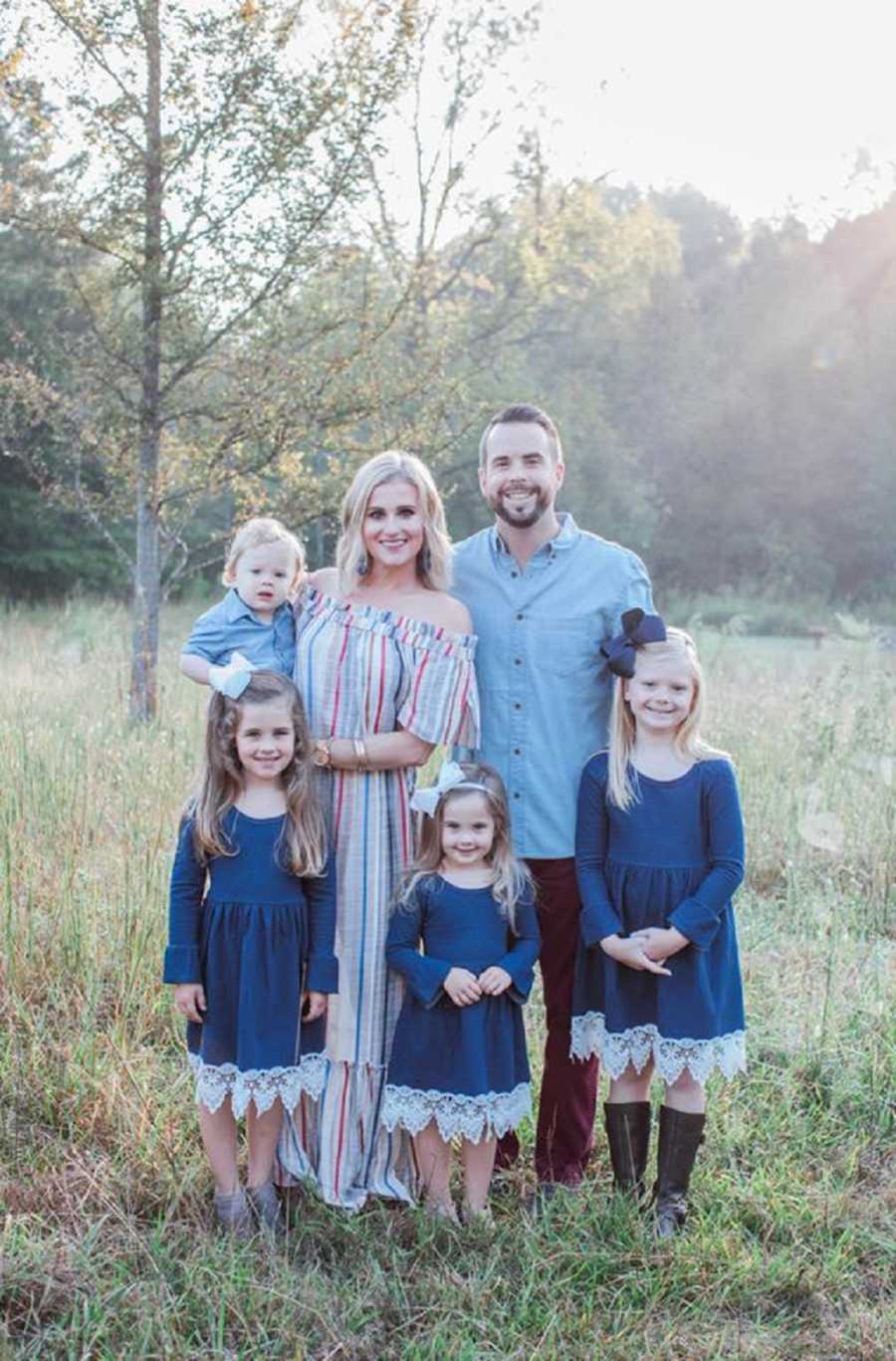 This story was submitted to Love What Matters by Brooke Schoen-Whitley. You can follow her journey on Instagram. Do you have a similar experience? We'd like to hear your important journey. Submit your own story here. Be sure to subscribe to our free email newsletter for our best stories, and YouTube for our best videos.
Read more powerful stories of finding love after loss:
'Amber, you need to listen to me. You need to stay in the car.' I opened his phone and saw the message. 'Truck is down.' That was their name for my husband. 'Get Kyle!,' I screamed.'
'Zac isn't here. I'm going to look for him. To check the ditches.' My heart stopped as I let those words ring in my ear.': 20-year-old widow loses husband in motorcycle accident only 11 months after marriage
SHARE this story on Facebook to encourage others to cherish every moment and love what matters most.