"Every year, I start listening to Christmas music right after Halloween. Yes, I'm one of THOSE people. I can't help it! I have really strong memories associated with music in general, however, there is one Christmas song which makes me particularly happy. It makes me crack up laughing.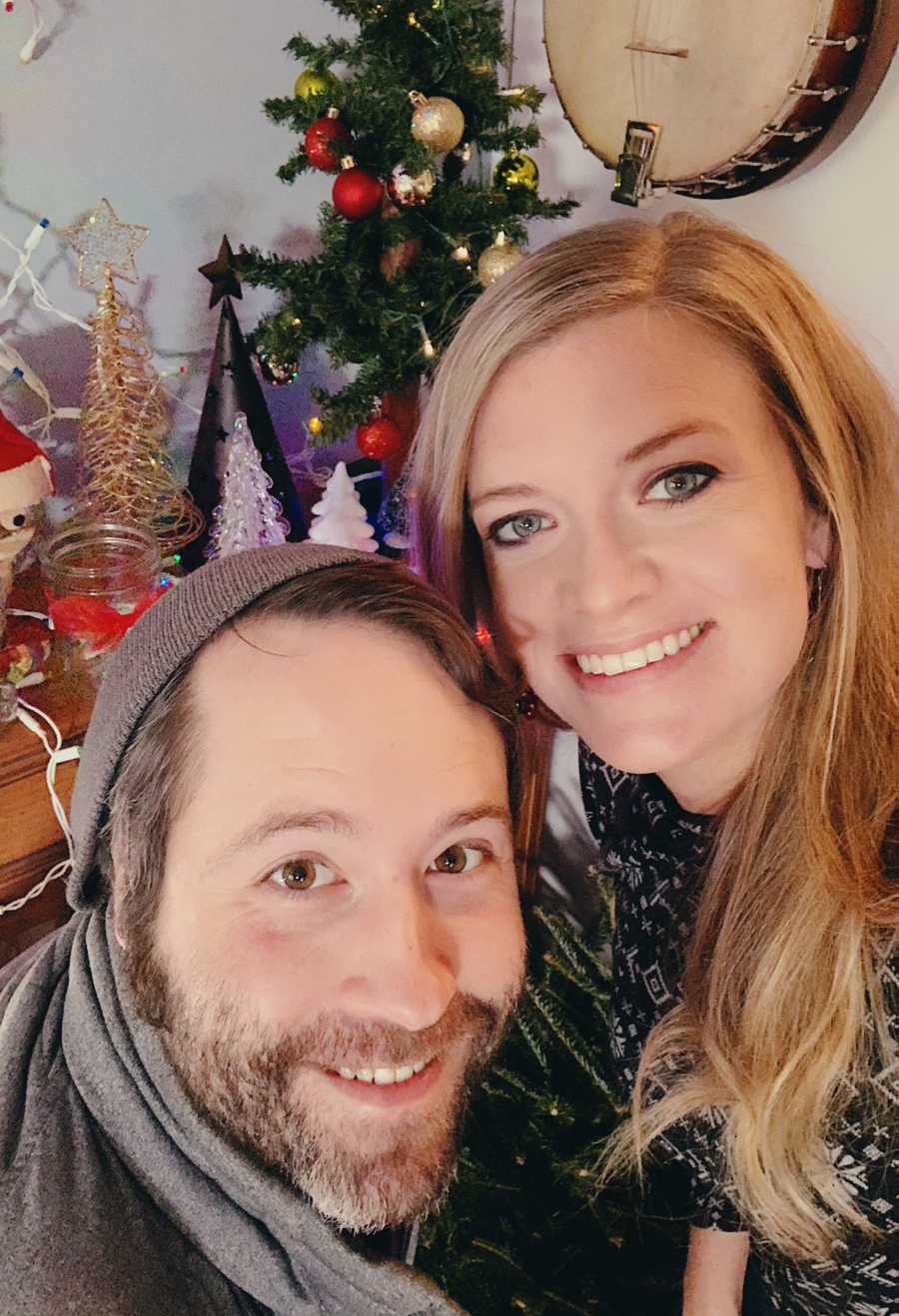 When I was a teenager, my mother was involved in a pretty hefty car accident shortly before Christmas. (This isn't the funny part. Just hang on.) I can't remember the exact details of the accident, but I am pretty certain the winter weather had a lot to do with it. My mom was ok, but she was pretty banged up, mostly from the deployment of the airbag. Bless her heart, she came home from the hospital with stiff muscles, two black eyes, and a small collection of prescription pain medicine.
Her recovery had been going well. She is an intelligent and very independent woman, and she mostly took care of herself. I only remember her asking me to get her a glass of water from time to time, or an extra blanket. Other than that, she'd cozy herself up in her bed and watch the various Christmas specials that were airing on TV.
One evening, my dad wasn't home from work yet, and she announced to us she was going to take her pain meds and go to sleep early. There was nothing particularly unusual about that during her short recovery, but something VERY unusual would happen about an hour after she announced her plans to medicate and fall asleep.
My brother and I were upstairs watching a movie together when all of a sudden music began to boom so loudly from our mother's bedroom, we could feel it shaking the floor beneath us. The music got even louder, and she zealously flung open her bedroom door and started yelling, 'Kids! Get down here! Hurry!'
I looked at my brother and felt the color drain from my face. 'Oh my gosh,' I thought. 'She must've fallen. I need to call Daddy. I need to call an ambulance.' Panicked, we both ran downstairs to see what happened to her. But instead of finding her on the floor, I found her sitting very ladylike in her bed, gazing with pride at the TV she had put on full volume. Confused, (and a little shocked) I raced over to the TV to turn it down. 'Mom, what's wrong?! Are you ok?' She ignored my questions and began to lightly pat her hands on the bed. 'Sit down for a minute. I need to tell you something.' I was still confused. My imagination was running wild. I was definitely assuming she was going to tell us something bad. But no. No. No. No.
My mother. My smart, sane, basically normal mother, pointed our attention to the choir of children singing Christmas carols on her TV. 'Do you kids know what song they are singing right now?' 'Yes,' I replied (still confused). 'It's 'O, Holy Night'.' I turned to look at her. She was absolutely beaming with pride. And through her black eyes supported by the soft pillows of her slightly swollen cheek bones she announced to us, 'I wrote that song!' What? My brother and I exploded with laughter, and since she was under the influence of pain meds, she exploded with laughter too, even thought she truly believed what she said. With that, I turned off her TV, tucked her into bed and waited for her to fall asleep.
Since that day, no one in my family can sing the song 'O, Holy Night' without falling apart with laughter. And every year, I tell someone new my mom is the unknown composer of the great Christmas hymn."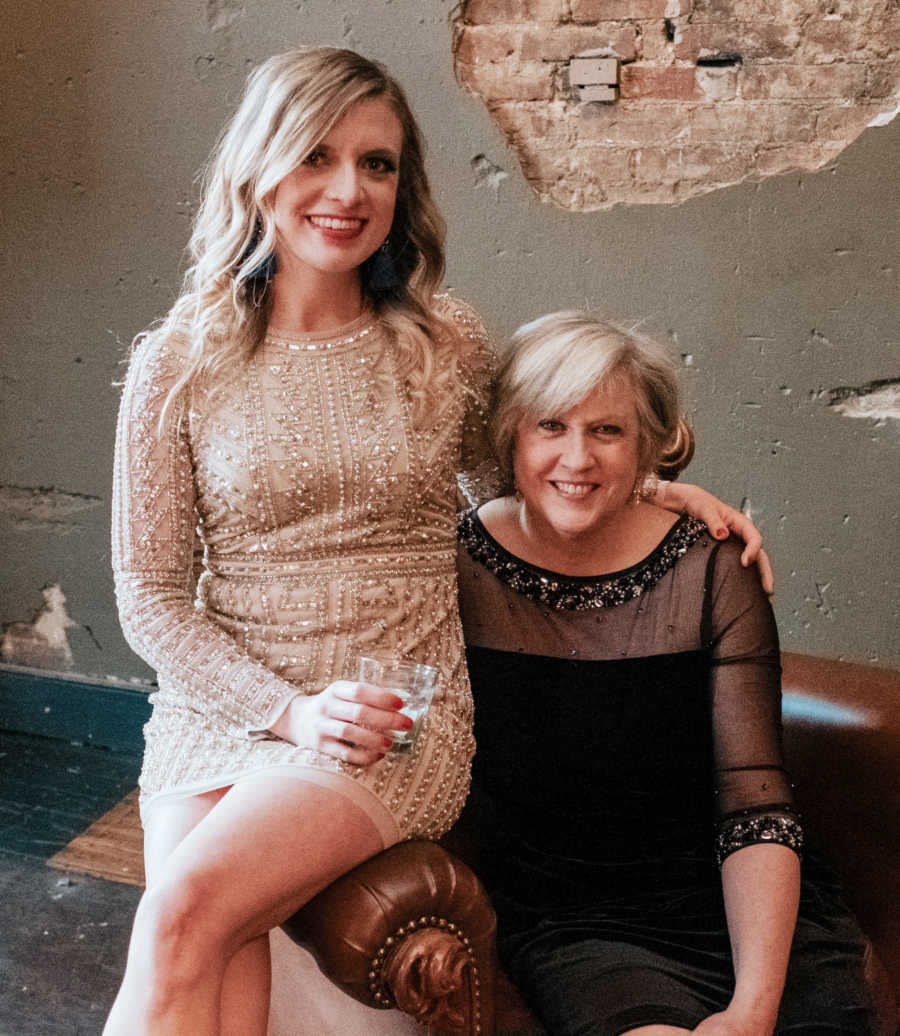 This story was submitted to Love What Matters by Lauren Maddux of Louisville, KY. You can follow her on Instagram here. Do you have a similar experience? We'd like to hear your important journey. Submit your own story here. Be sure to subscribe to our free email newsletter for our best stories, and YouTube for our best videos.
Read more funny holiday stories here: 
'Dear husband, it's time you know the TRUTH about Christmas. I am Santa. But this year, things are about to change.'
'After spending $13 on low brow tacos, my wife and I went Christmas shopping for our kids. This was our date for the month. This is parenthood. Sexy.': Dad hilariously grapples with kids' holiday wish lists
Please SHARE this story on Facebook and Instagram to encourage others to cherish every moment and love what matters most.