"Our journey with infertility started in 2013. My husband and I have been married since April 2011. We always knew we wanted a family. He's a math teacher and a coach at our city's high school. I'm a Registered Nurse.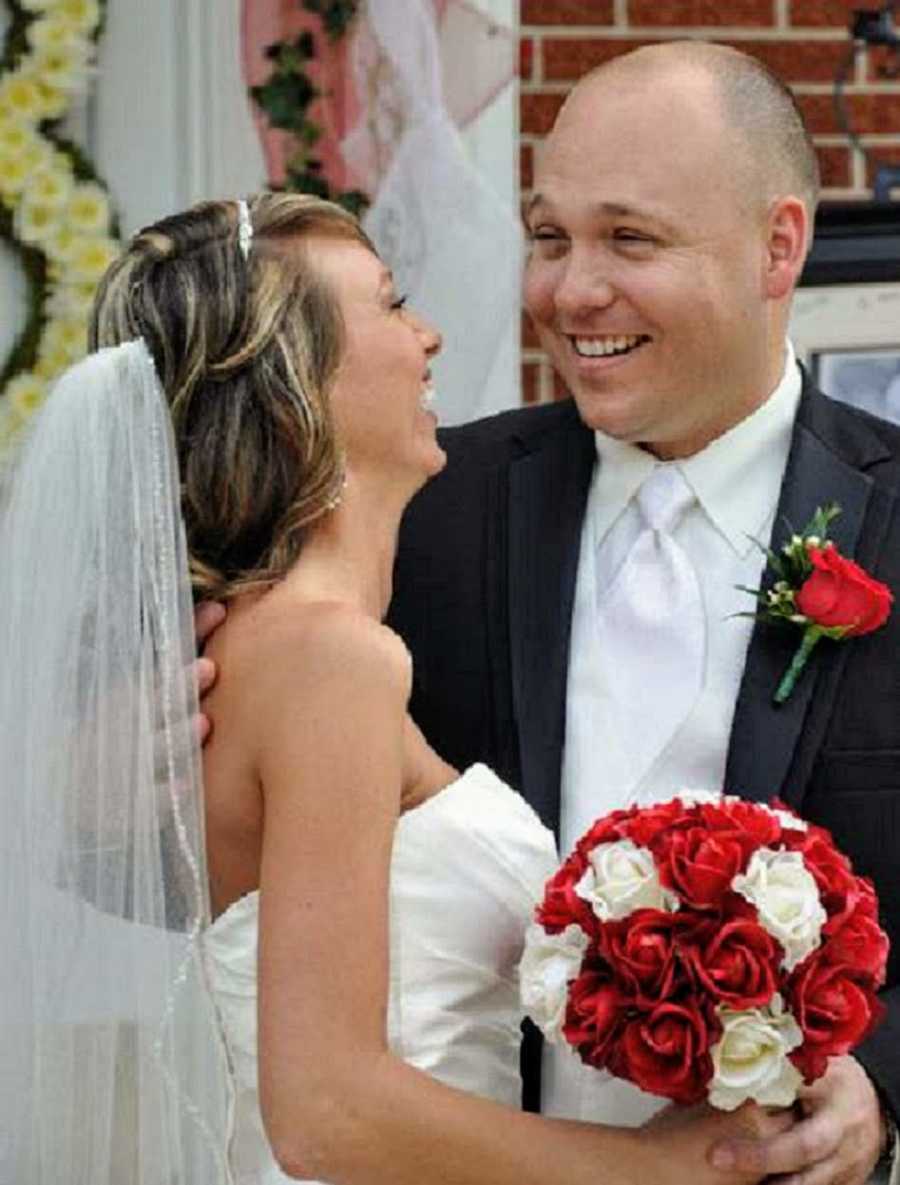 Once we decided we wanted to start a family, my nursing judgement made me question my body. My cycles were somewhat normal, but I just felt like something wasn't right.
After about 6 months of trying to get pregnant, we scheduled an appointment with my OB/GYN in the summer of 2014. After several visits and tests, I decided to have surgery to investigate. Surgery gave us what we thought was the answer: endometriosis stage 3.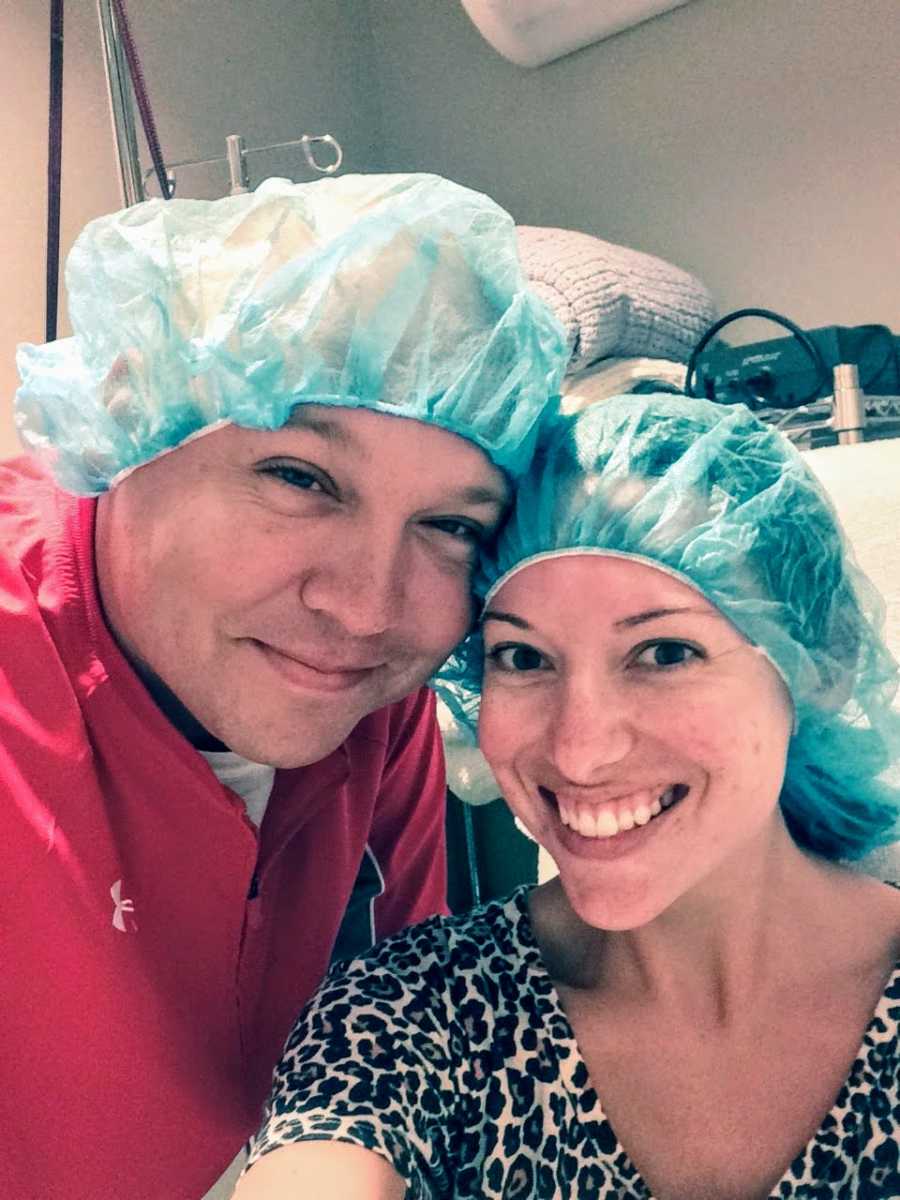 I had lesions on the outside of my uterus, wrapped around my right ureter, and on the outside of my bladder. My doctor removed all she could but, unfortunately, had to leave some behind. After 6 more months of negative pregnancy tests, my OB/GYN referred us to a fertility clinic.
Our first appointment there wasn't until August 2015. The staff and doctor were very pleasant. However, we didn't receive the best news. He told us, 'You have maybe a 2% chance of ever conceiving on our own.' We learned that our best option was In-vitro Fertilization, or IVF. At this time, we were not ready to be so aggressive. We decided to try oral medications and injections with Intrauterine Insemination first. After 6 failed attempts, it was felt we needed to move on to IVF.
Over the next couple years, we endured so much heartache. Two operations, six failed Intrauterine Inseminations, two failed IVF cycles, and two miscarriages (one of those natural conception, one through IVF). The pain of failed treatment along with losing baby after baby is something no one should ever have to feel.
So many questions were running through my mind during those years. Why is my body not working? Why are all my labs and ultrasounds good, yet we can't keep the pregnancy? Why is everyone else getting pregnant? Will I ever be a mother? To say we were exhausted mentally, physically, emotionally, and spiritually was an understatement.
I had faith that it would happen. I didn't know when or how, but I felt it deep within my soul. Nonetheless, I started to believe I wasn't good enough to be a mother and I didn't deserve to have a baby or experience motherhood. I was thinking devilish thoughts and, for a couple of years, I believed them. I allowed these lies to take control of me. I was bitter. I was negative. I was jealous. And I was mad.
It wasn't until I went to a worship event that I realized what I was doing to myself. For me, it was helpful to hear talk of God. How he loves us and is able to handle our frustrations, our questions, our anger. That he's able to help us sort through all the emotions, but we have to be willing to open up and be honest. He allowed me to understand his love for us and the blessings he had planned for our family. It gave me much needed hope.
In March 2018, we did our 3rd IVF cycle, and it failed. After this, I decided to start seeing a different doctor. Several of my friends used her and spoke so highly of her. So, I made an appointment to see Dr. Sharon Callison at Tennessee Valley. She changed everything for us. She spoke life into me, leaned in, and reassured me that my body wasn't damaged. She told me my uterus was healthy and there was no need for me to have any more surgeries or fertility treatments. I got pregnant that month only to miscarry for the third time.
We were in her office when we found out our baby no longer had a heartbeat. She was so compassionate as my husband and I sat on the exam table crying uncontrollably. Our world had just crumbled beneath us and those lies I had put to rest all came flooding back. She reassured us that something was missing and she would certainly figure out what was wrong. She immediately started giving orders to her nurse. Before I knew it, we were having blood drawn for genetic testing among other things and I was being scheduled for a dilation and curettage for the end of the week. Our sweet baby was sent for genetic testing as well.
At our follow up appointment a week later, Dr. Callison had all the answers. I have an abnormal MTHFR gene, along with 2 other autoimmune disorders which cause my body to think the baby is foreign and reject it by producing blood clots, resulting in miscarriage. Also, a blood clot was noted in baby's tissue that was sent for testing, which further confirmed the issue. The solution was simple. Start taking an aspirin and a folate supplement every day.
Two months later, we were pregnant again. This time a healthy, successful pregnancy with great fetal growth and perfect labs. Had Dr. Callison not ordered further testing, we may not have ever known the problem. The Lord definitely guided us to her and gave her discernment in such a difficult situation.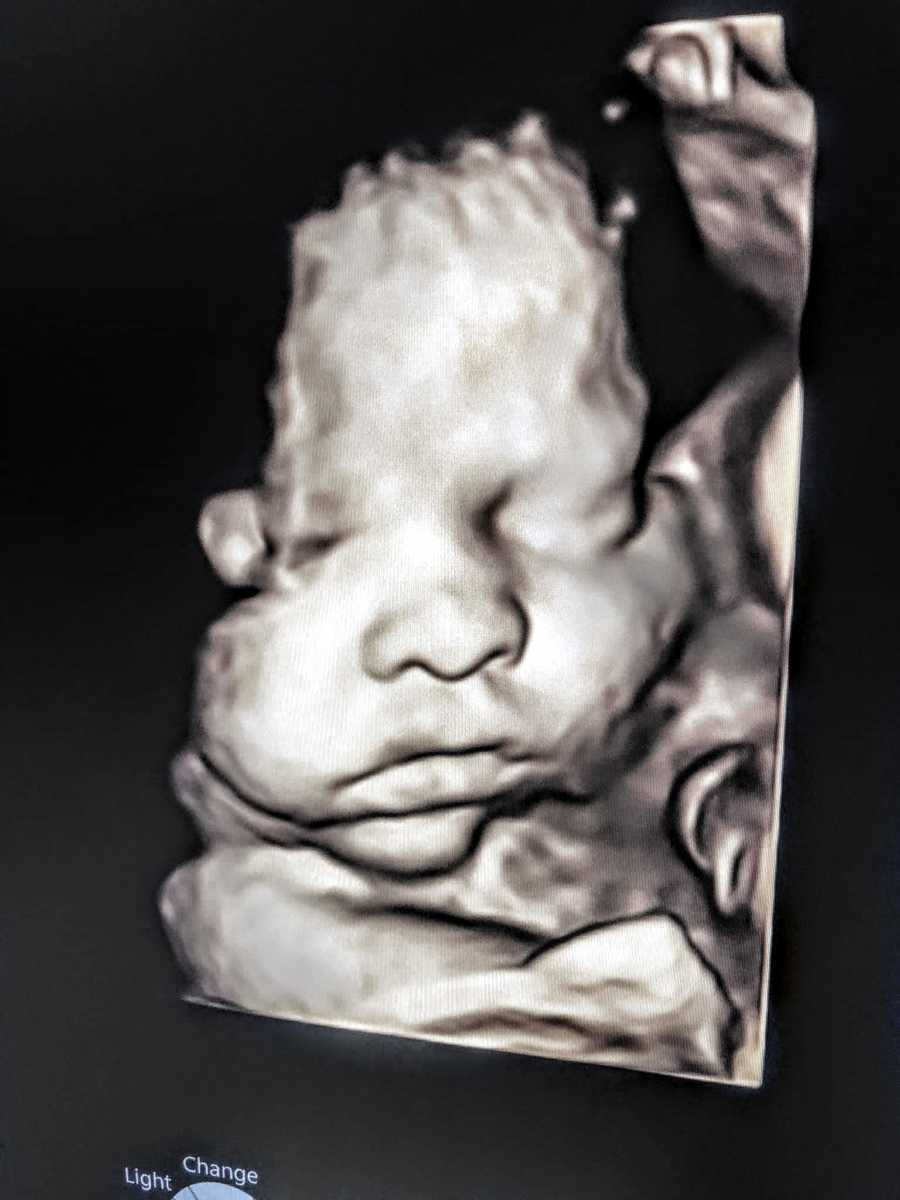 We are now 39 weeks pregnant with a perfect baby boy. I am so thankful for Dr. Callison, but also to God. He has given us exactly what we've needed at the perfect time, including our precious rainbow baby.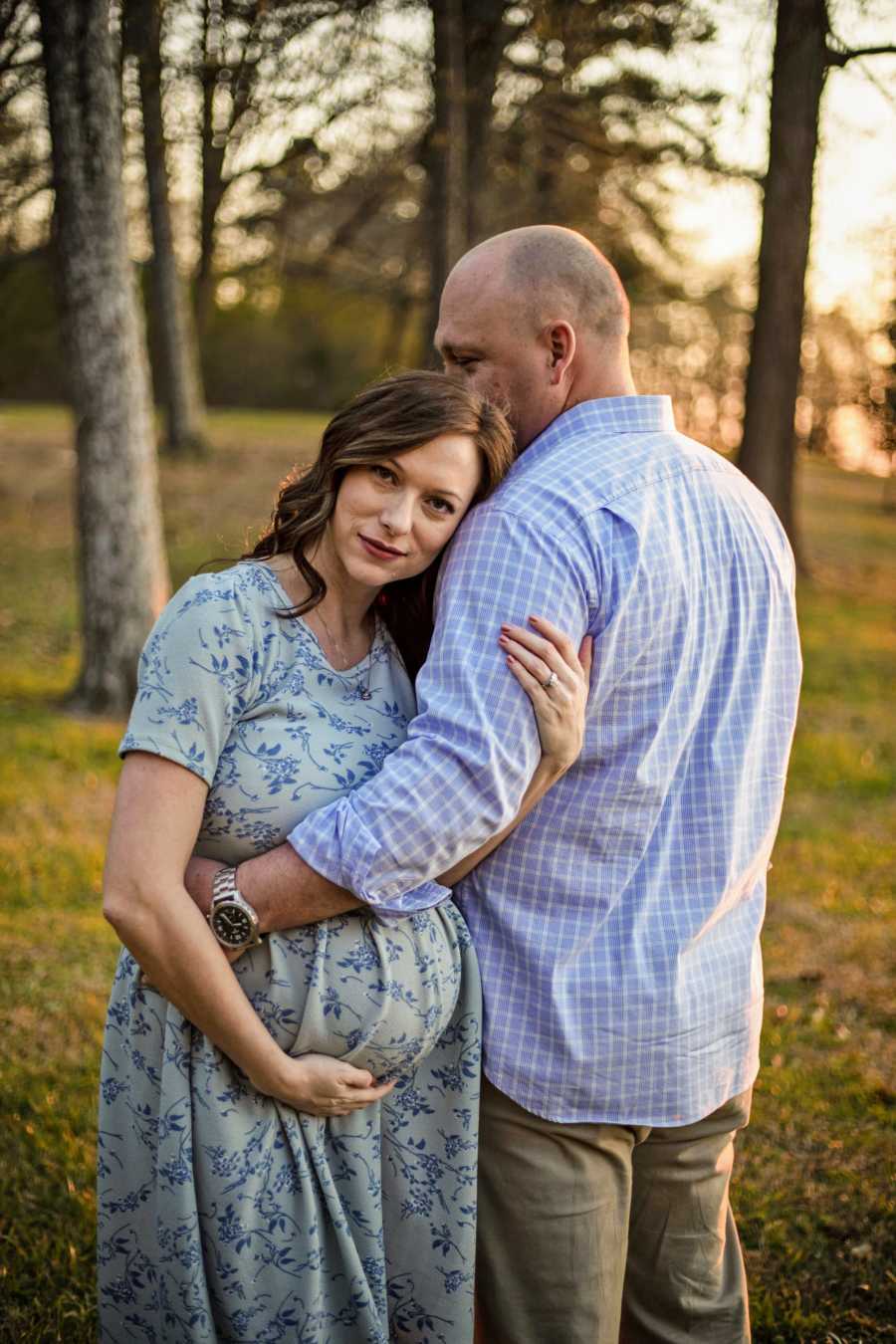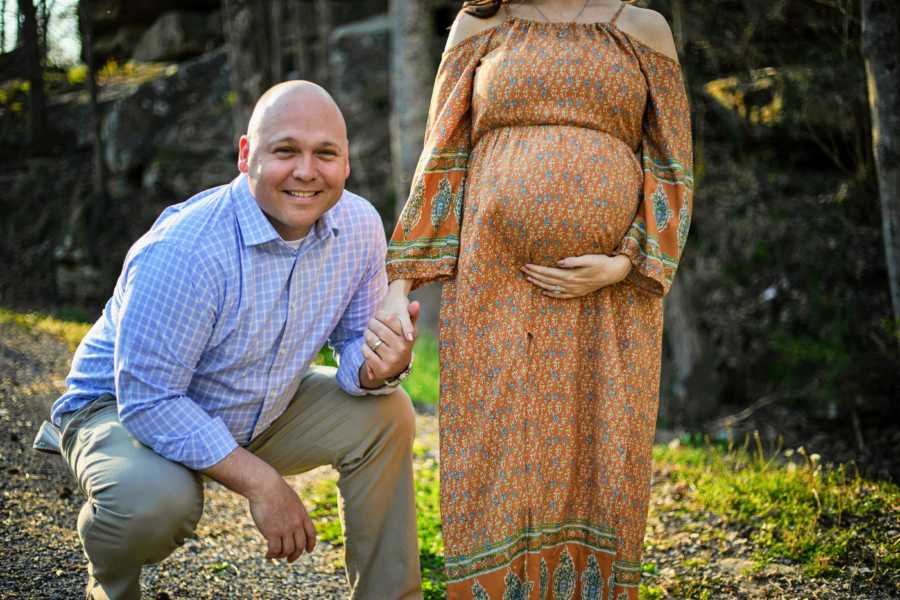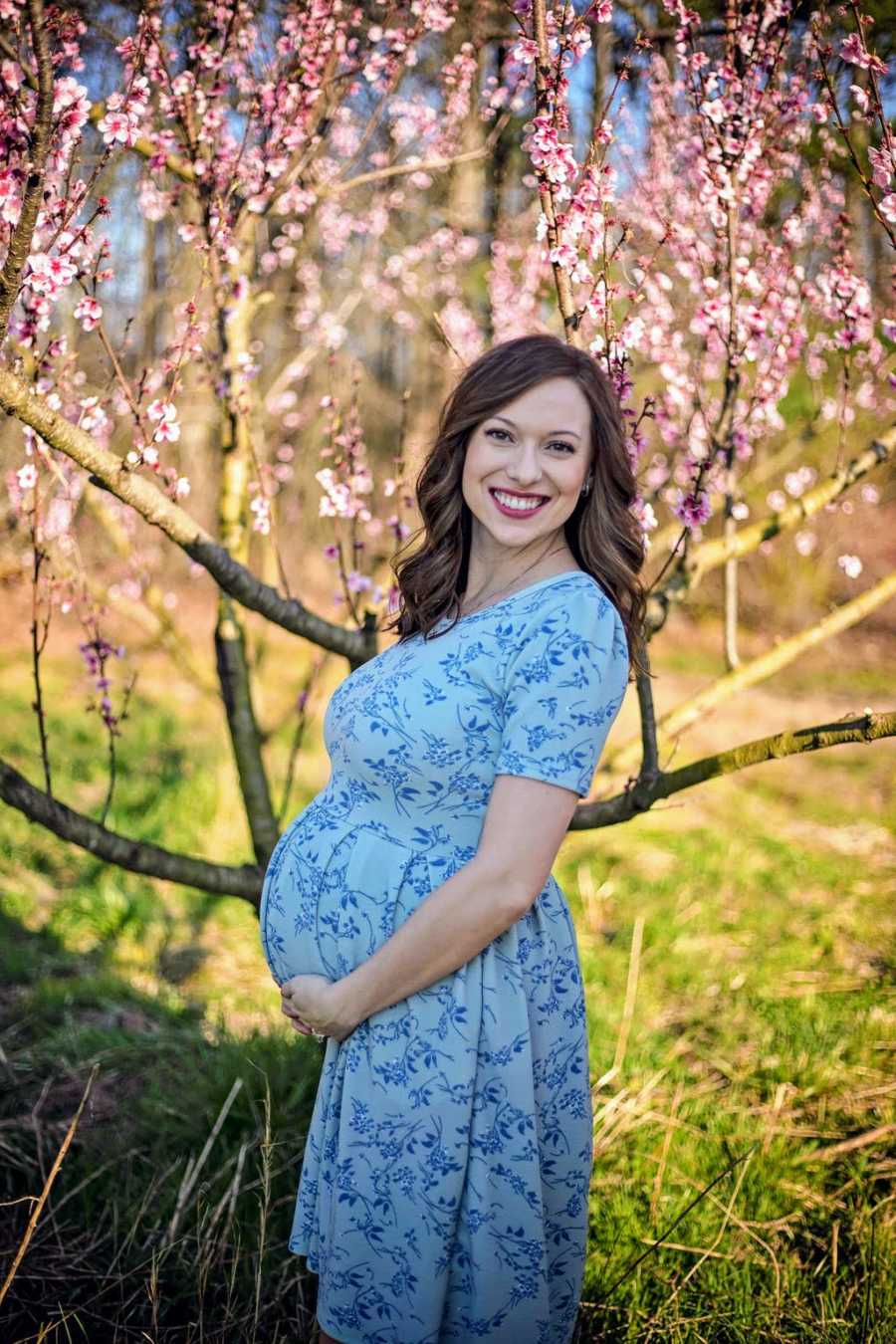 Recently, I had the opportunity to join a group of strong women for a powerful photoshoot. Apart from being women, we all had one thing in common: we were finally pregnant with our miracle rainbow babies. Infertility journeys are long and difficult, but just know you are not alone. Don't give up hope. You'll be pleasantly surprised when you least expect it."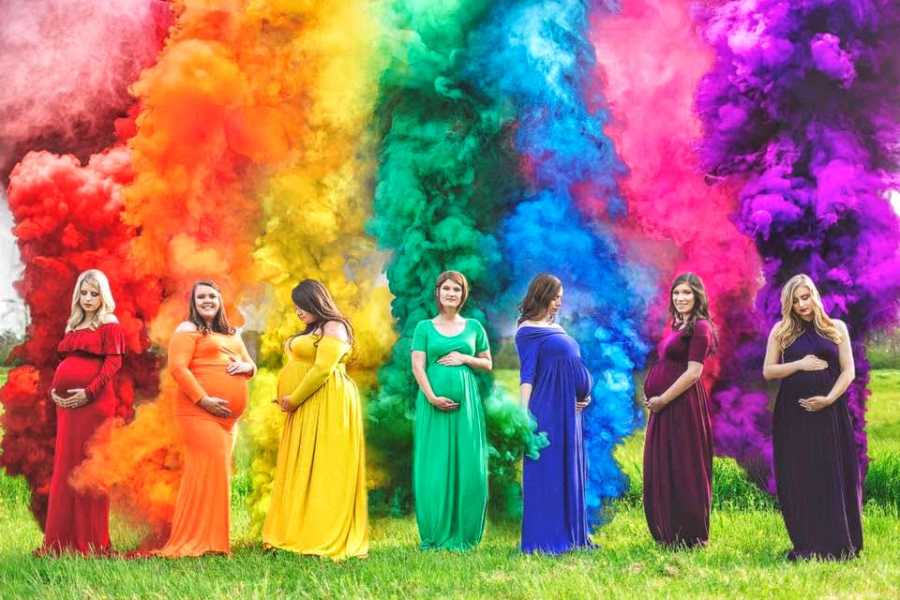 This story was submitted to Love What Matters by Lexie White Boman of Albertville, Alabama. Submit your own story here and be sure to subscribe to our free email newsletter for our best stories.
Read more from strong women battling infertility:
'There's not just one healthy baby. There's TWO!' My husband fell to the floor in shock. I had a huge pit in the bottom of my stomach. 'There must be some mistake!'
'I whispered to myself, 'It's going to be okay.' The silence in the room was deafening. I held my breath as the wand slid over my stomach.'
Provide hope for someone struggling. SHARE this story on Facebook with family and friends.