"Our son, Nathan, was born with a rare genetic disorder–one that affects fewer than 1 million people. My pregnancy was pretty normal; I went to all of my appointments and took care of myself as all expecting mothers do. 
During one of my appointments at the end of my second trimester, my OB-GYN noticed that Nathan's growth had slowed down in the womb. At first, she wasn't too concerned: she told me it could just be how the baby was positioned at the time.
I went back the following couple of weeks, and his growth had slightly improved. My doctor recommended I visit a specialist; I did, and it was confirmed– Nathan was not growing normally. According to the specialist's measurements, Nathan was two months behind the original due date. I remember, the specialist sat down with me and told me, 'You need to prepare yourself for the worst. I don't know what's happening and why your baby is measuring so small. It could be dwarfism, or something completely different.'
So, I prepared myself for him being born small, I prepared myself for dwarfism, for anything that came our way. During my last appointment, I was told to go to my local hospital for a 72-hour observation. The specialist noticed that Nathan's lungs looked premature and his heart had a small hole. The doctors gave me steroid shots for Nathan's lung maturity, and they began to monitor his heart. After being in the hospital for two days, my OB-GYN decided it would be safe to induce labor. I was induced on October 3rd, 2018, and my water didn't break until October 5th. I was set for an emergency c-section on October 6th, because as my contractions got stronger, Nathan's heart rate would drop. Nathan was born full-term on October 6th, 2018 weighing 2 pounds, 15 ounces.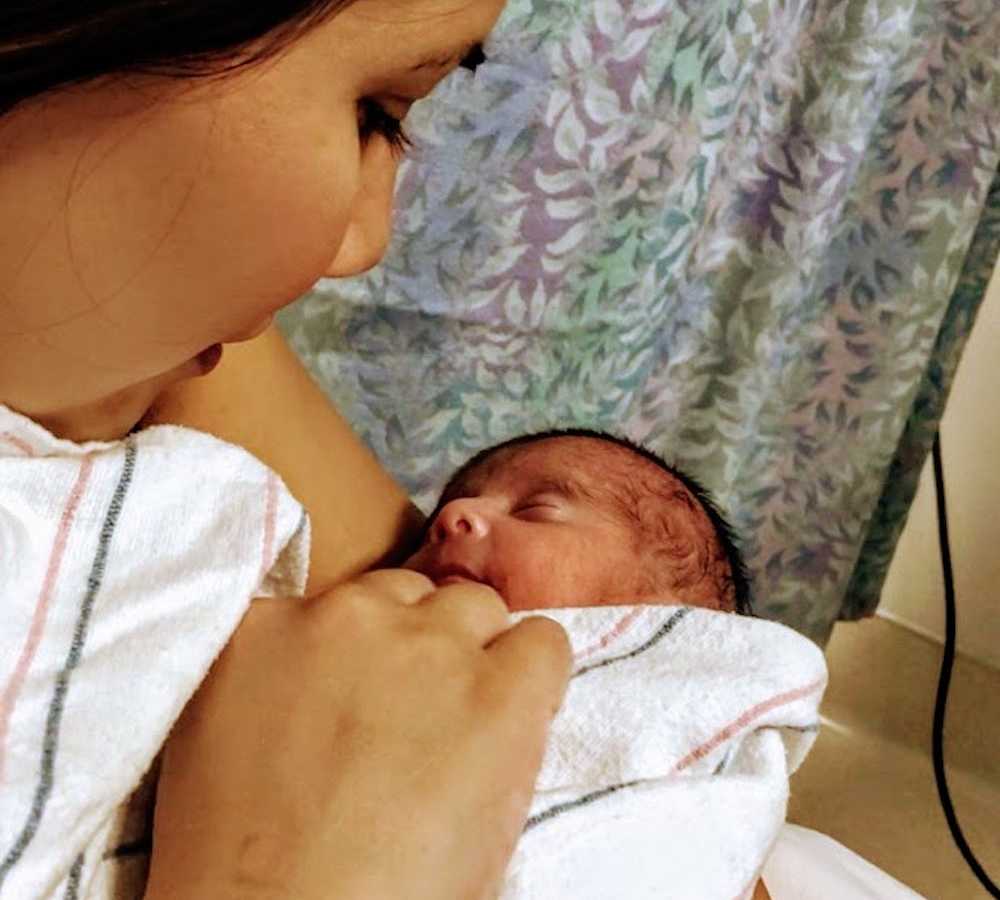 He was admitted into the NICU minutes after birth. He wasn't premature, so Nathan's size continued to confuse physicians. He'd been in the hospital for observation instantly after he was born. Nathan needed to gain up to at least 4 pounds in order to be discharged. Luckily, in the following weeks, he gained three pounds and then topped five pounds. We thought he was finally ready to be discharged: until the seizures started. This completely broke me.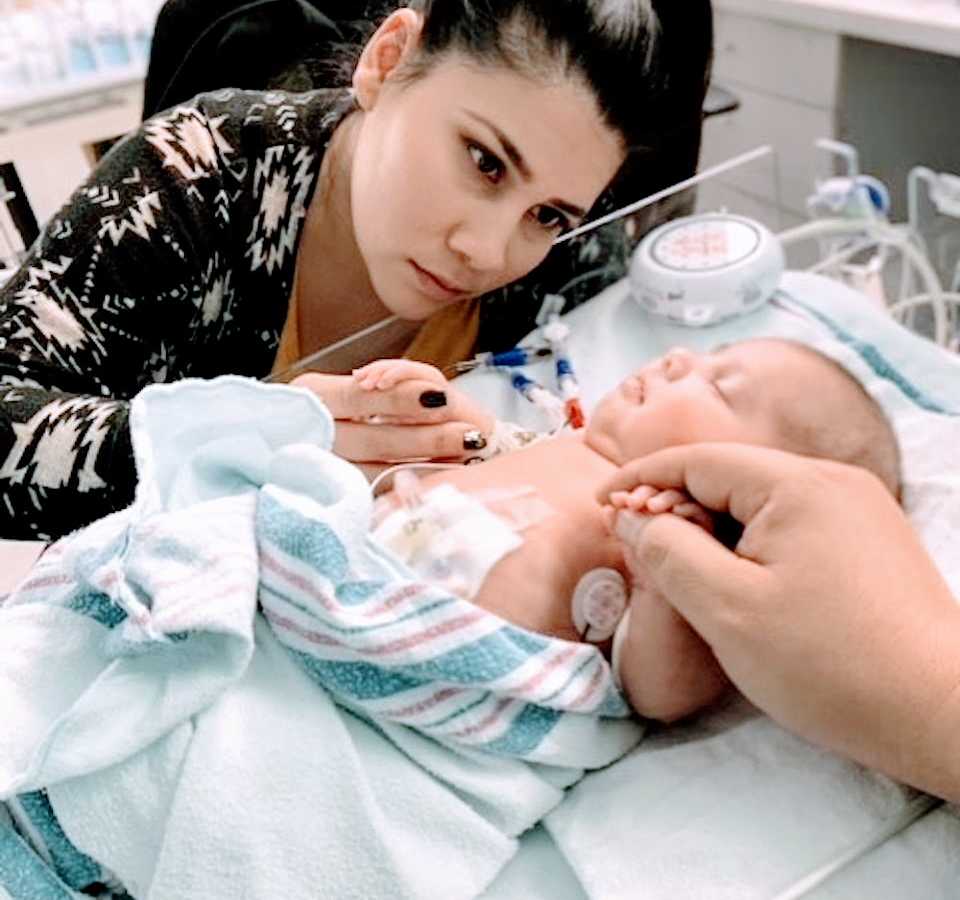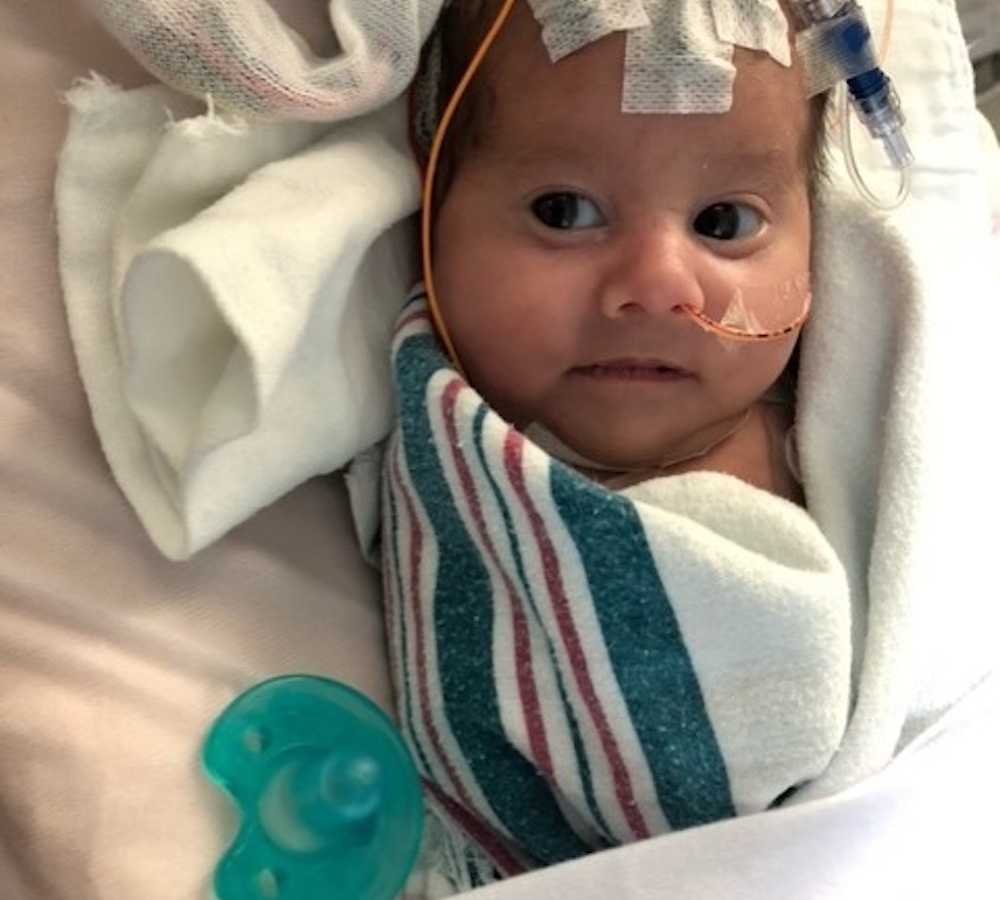 In December of 2018, Nathan was transferred to Valley Children's Hospital in Madera, CA. I remember feeling so many emotions… I didn't know how long we were going to be there, I didn't know how fast we would get any type of answers. The hospital was two hours away from home! I was so nervous that all the other worries came pouring down, clouding my thoughts. My eldest was still at school. We tried to bring him along, but the hospital didn't allow him to come due to the fact that it was flu season. Unfortunately, we had to leave him behind– thankfully my parents were there to care for him. 
When we arrived at Valley Children's Hospital, the geneticists spoke to us immediately. The head of the genetics department told us she'd been in that field for over 30 years, and could tell a child's condition just by looking at their chart; but with Nathan, it was different. 'We can't help you,' the doctor said. After many different tests, they were still unable to figure out what was wrong with Nathan, or what was causing his symptoms. I felt horrible. Not able to get any answers about his condition, I felt as if it was my fault– as if I did something wrong during my pregnancy to cause my child to be sick. 
The medical staff reached out to Rady's Children's Hospital in San Diego for genomic testing, which identifies illnesses in newborns. By studying Nathan's DNA, they were able to discover that he has a de novo gene mutation called ALDH18A1. This is Cutis Laxa skin syndrome Type 3, also related to de Barsy syndrome. The doctors drew blood from all three of us and determined that our genes did not carry this disease. This was created by his own genes. Therefore, this could've happened to anyone: the chances of it happening again are only 1%. 
 We experienced in the hospital one of the most trying moments was after Nathan went through a five-hour operation for his malrotation, hernia, as well as a G-tube procedure. Nathan came back with a fever and was completely out of it. Nathan stopped breathing, turned blue, and he was completely stiff. I was crying– I ran out of the room, I thought, 'I lost my baby.' I remember dropping to my knees in the hallway and just praying to God. I was so heartbroken. My husband came to me seconds after to tell me Nathan was fine, and the doctors were able to revive him.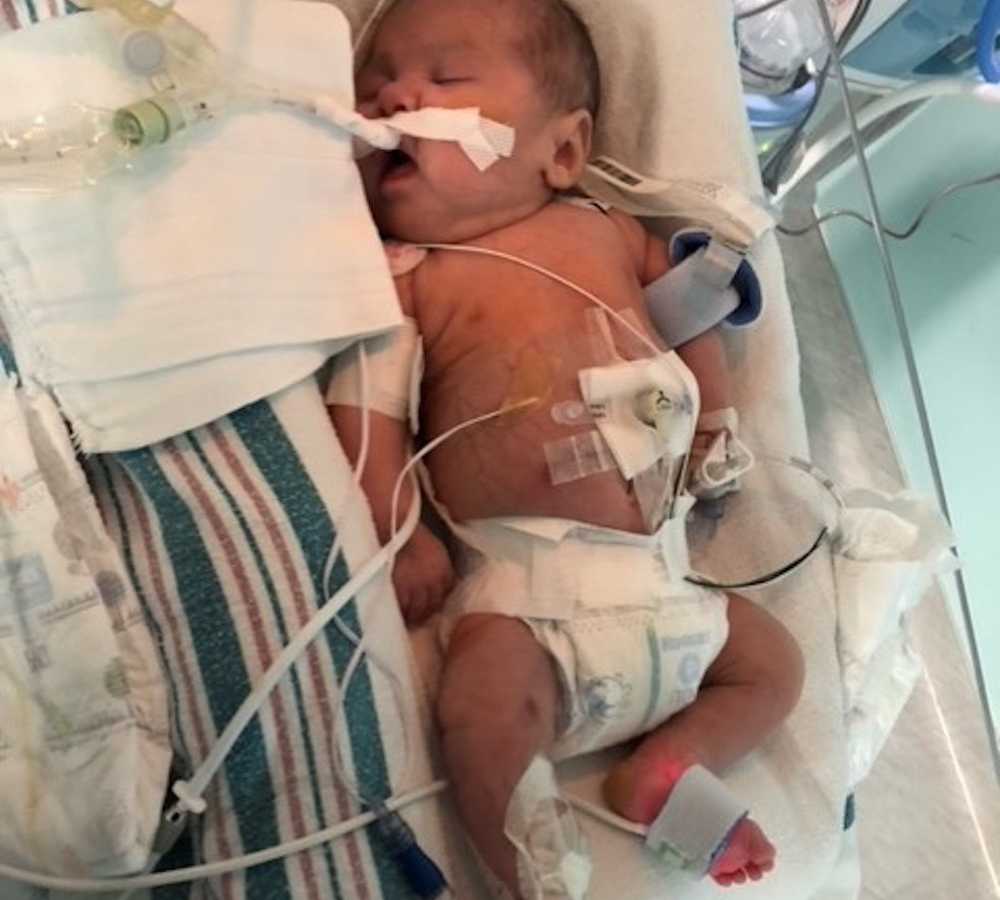 Nathan had several other operations in the following months of his stay. Each one was extremely nerve-racking, and it felt like time was passing by so slowly. Nathan finally got discharged from the NICU in March of 2019. It was the best day of our lives, the moment we'd been waiting for months had finally arrived. Our older son, Noah, finally got to meet his little brother after waiting five long months! 
At the time, Nathan still needed a lot of care due to his seizures, reflux, constant cyclic vomiting, and holding breath spells. Even today, Nathan needs 24-hour care. My husband and I decided to leave our careers to be able to give Nathan all the attendance he needs. It's been extremely overwhelming; we have been at home with Nathan for two years now. Some days he's great, and other days are just bad. It's heartbreaking to know there's nothing I can do to comfort him when he's having a difficult time. I often find It hard to enjoy the little things in life when I know my child is sick.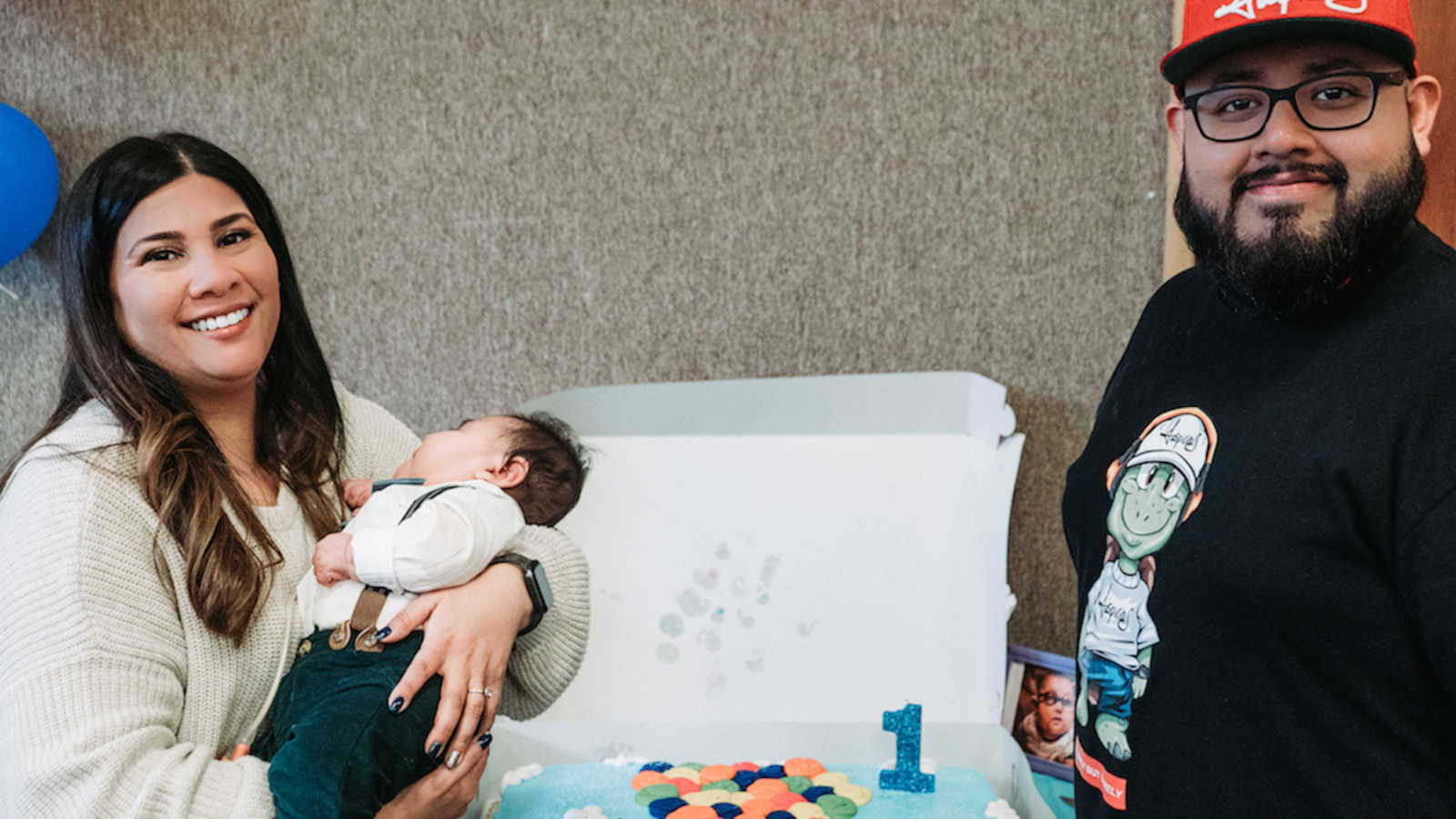 This has been a very testing time for us, especially with COVID-19, and we don't go anywhere unless it's a doctor's appointment for Nathan. We've dedicated ourselves to our clothing line to help keep us home, so we can take care of Nathan. We work hard at advocating his condition, in hopes that someday we'll find someone who can give us more answers. My husband and I have a saying: 'As long as Nathan doesn't give up; neither will we.' Thank you for reading our story, God bless you and remember– you are auspicious."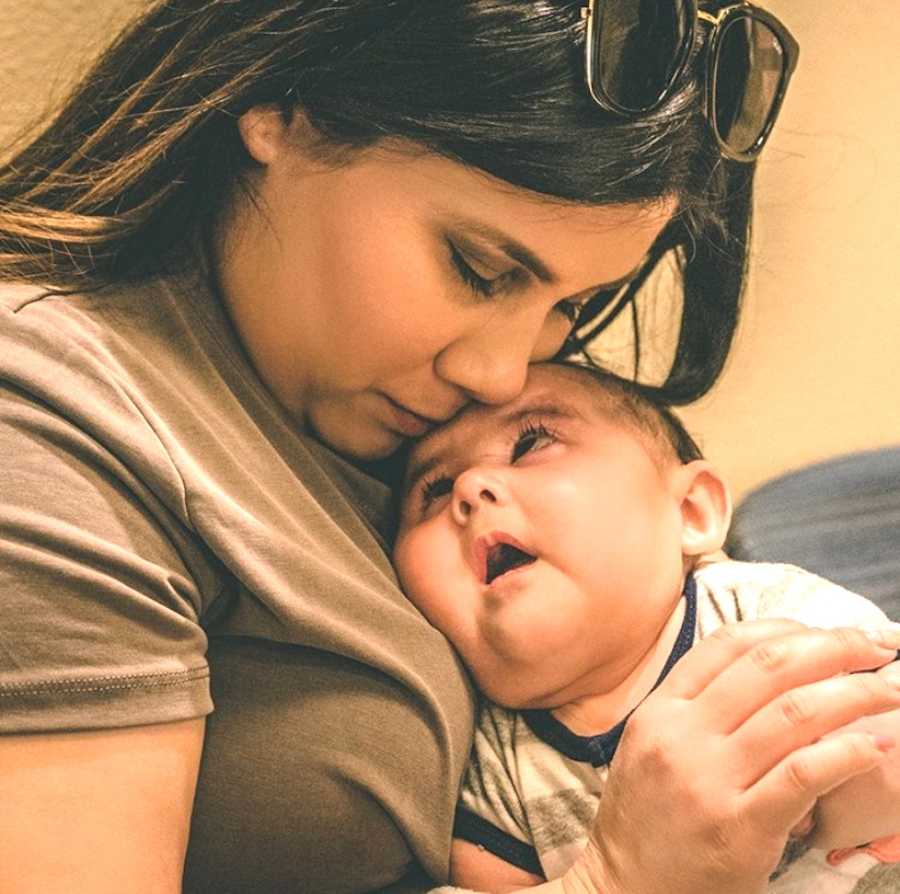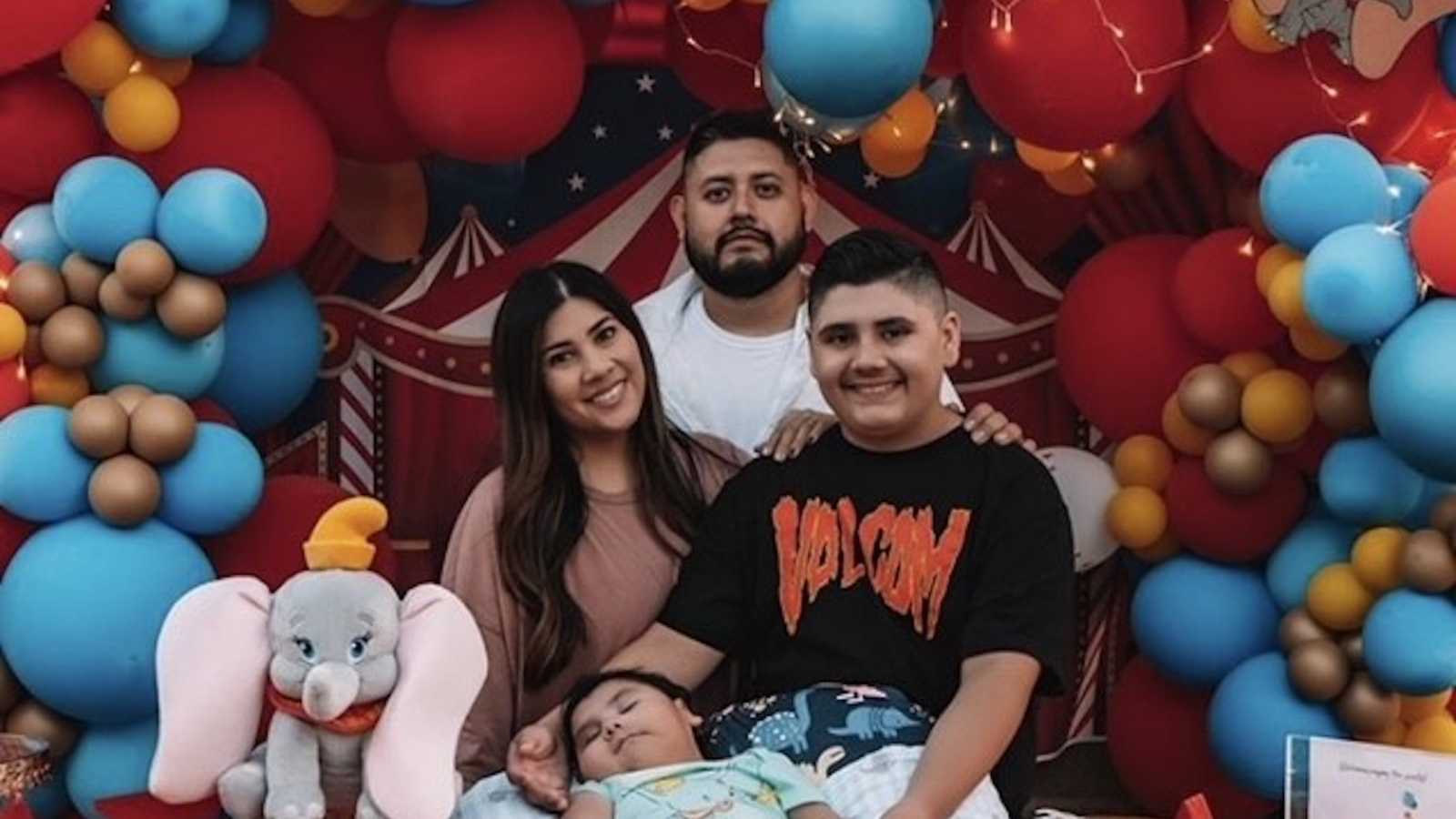 This story was submitted to Love What Matters by Pamela Aguirre. You can follow her journey on Instagram. Submit your own story here and be sure to subscribe to our free email newsletter for our best stories, and YouTube for our best videos.
Read more stories like this:
'I was alone in a dark delivery room. My husband called out, 'Jill?' His tone told me to brace myself.': Mom births baby with Down syndrome, 'She's absolutely perfect'
'But it doesn't run in our family!' I'm too young for this. Is it really happening twice?': Brother with Down syndrome helps parents accept son's diagnosis, 'We had so much hope because of him'
'There's a mass behind her nose.' Her runny nose became blood-tinged. She could barely hold her head up. I knew it was bad.': Mom details daughter's cancer journey, 'Never give up hope'
Do you know someone who could benefit from this story? Please SHARE on Facebook and Instagram to make them aware there is a community of support available.