"So, the guy seated next to me is my good friend Chris. We've been friends for several years now. During that time we have gone on trips to Destin and to Disney World. We have bowled together, played mini-golf together and just hung out. We have another Disney trip coming up and we are discussing fishing trips and even golfing, which is usually not my thing.
So, the other thing you should know about Chris; he is my wife's ex-husband and the father of my two stepsons.
Now, truth is, we didn't start out this close, that took time and the encouragement of the boys. But as soon as we met we buried the hatchet without even having to talk about it. We instantly realized that there was no reason for discord or strife and we knew that our getting along would be better for everyone.
Do we agree on everything? Heavens, no. We have different views on a variety of subjects but that's ok. We still treat each other with respect and friendship, so the differences really don't matter.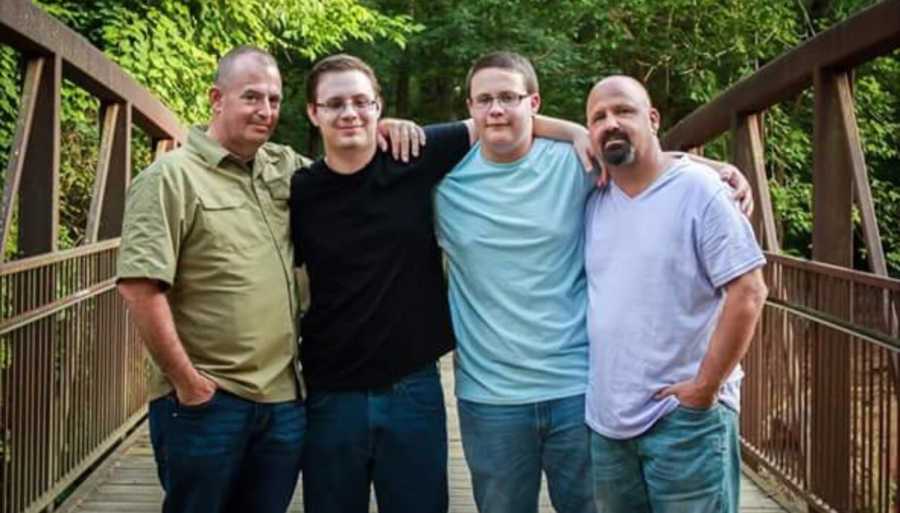 Every day I see people, friends and strangers alike, not getting along. Hating one another. Being vindictive and spiteful.
You don't have to do that. It's a choice.
Choose better. You won't regret it.
I am married to Chris' former wife, Annette. Our 5th anniversary is coming up in October. Annette and Chris were married for 16 years before separating and divorcing due to 'irreconcilable differences.'
Annette and I met because we worked together. I am a Cobb County police officer. Annette was a Cobb County 911 dispatcher. We knew each other professionally and only by voice and work-related messages on our computers. She did a ride-along in my precinct one day, riding with a co-worker. We met up for lunch and I got to see her for the first time (she and Chris had already split at this time). I thought she was cute but I had been through the dating wringer a few times since my divorce in 2005 and didn't really have much interest in trying again. Fortunately, Annette was smarter. She started to bring cookies for my squad, but only on days that I worked. I finally figured out that she was doing this because she liked me and got the nerve up to ask her out. I'm very happy to say that she agreed to a date.
Chris and I were not around each other for the first few years. Having been through a divorce where I watched my ex remarry and move in with my own two daughters, I could understand his being upset that his ex and his two sons were going to be living with me. I decided to avoid contact with him so that we could avoid any potential conflict.
Chris and Annette's older son, Zachary, had his 15th birthday celebration in April of 2016. He wanted to go see the new 'live' version of 'The Jungle Book.' He also insisted that both his dad and I come along with him, his mom and his little brother, Matthew. We went to a local Movie Tavern so there was food as well. When we met in the parking lot, Chris and I shook hands. There was some initial tension, maybe just caused by the jitters, but it quickly faded away. We started to joke around a bit and we discovered that we had pretty compatible tastes in humor. The dinner and movie went well and we agreed that it would be fun to do things more often.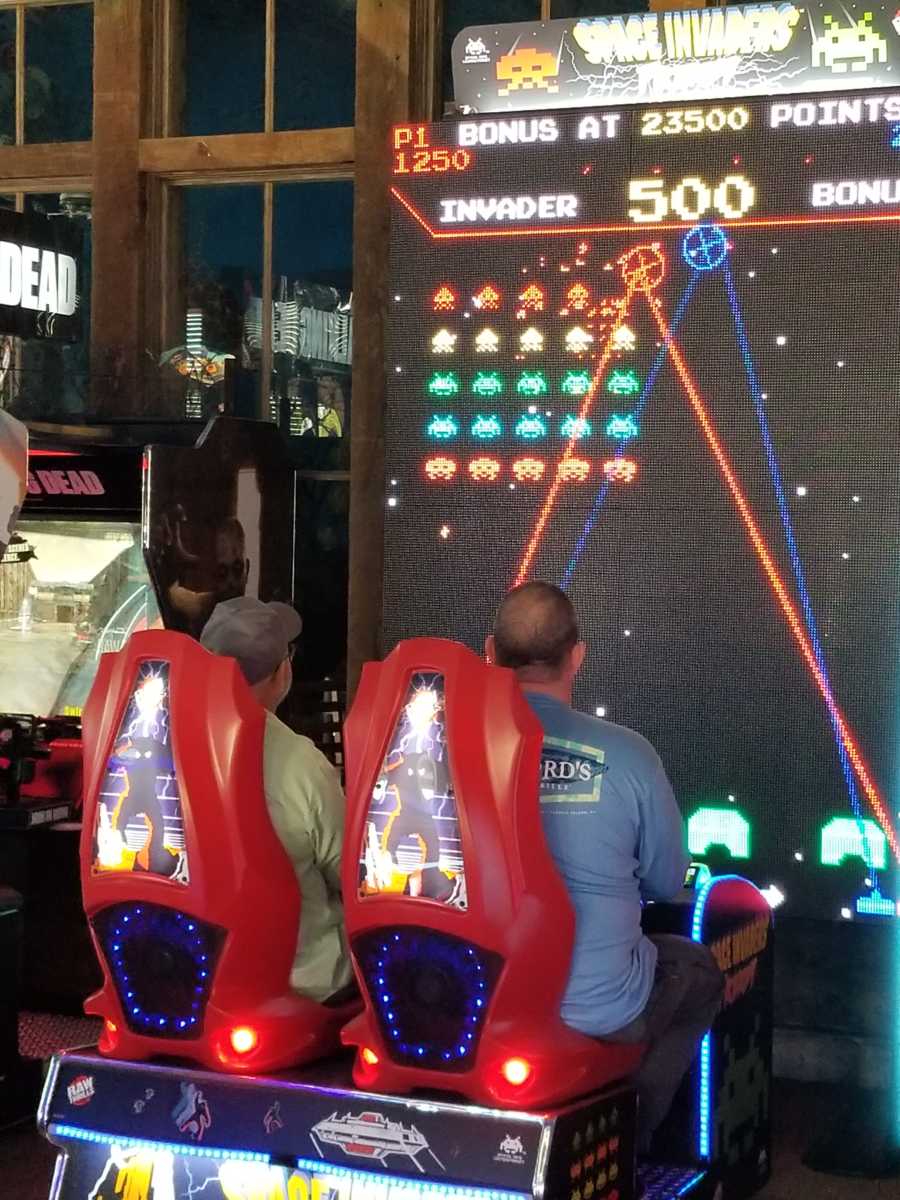 Now, a quick side note about Chris. I learned that back when he was a teen he had kidney failure. His father donated one of his kidneys and he was good to go. Unfortunately over the last several years that donated kidney quit on him. Chris also has had other health issues related to his heart. This has kept him from being on a new donor list. Of course, when you are dealing with a health issue like this a cascade effect occurs and he has had a variety of problems. He was also injured at work and deals with that.
Despite all those issues, Chris does an amazing job of staying active in his sons' lives, spending as much time with them as he can. He loves those boys dearly and they love him. He is currently working on getting his heart health issues under control so that he can get on a kidney transplant list again. Frankly, I'll get myself checked for compatibility if he does.
So, cut to June of 2016. Chris had arranged to take the boys by himself on a trip to Walt Disney World, shortly after they got out of school. Unfortunately his health took a turn for the worse and he ended up in the hospital for a few weeks. He had vacation insurance so he was able to change the dates but he knew his health might prevent him from pulling it off again so he reached out to Annette (they do an amazing job of co-parenting, by the way) and asked if she and I might be willing to go with them as extra chaperones, just in case he was unable to keep up with the boys every day. Annette and I talked about it and we agreed that we would be happy to help.
The Disney trip went very well. We all flew together and we stayed at the same resort, although we were in different buildings. The boys stayed with Chris and also helped make sure he didn't overdo it (which was the biggest task; Chris loves Disney and doesn't know how to slow down, lol). We did just about everything as a big family unit, from riding the rides to dining.
Since then we try to get together as much as possible for movies, dinners, bowling and mini golf. Chris recently brought up attempting to take the boys out to try real golf and we are hoping to pull off a fishing trip soon. A long Disney excursion is planned for the 5 of us in September. The trip celebrates Zack's pending graduation from high school, Matthew's starting of high school, my 25th anniversary as a Cobb police officer and my 5th anniversary being married to Annette.
I'm really grateful that Chris and I have become such good friends. I really love the guy. He's stayed at our home when Annette and I have had to travel. He even came over to help when my dog Hoover died on my birthday last year while I was on another trip. Chris is the kind of friend who would give you the shirt off his back if you needed it. He inspires me to be a better man and I use our friendship as an example to others in similar situations.
Blended families aren't always easy. It's hard work at times and I know isn't always a possibility for everyone, but we try to encourage others to see the benefits, not only to the kids but to themselves as well, of opening your heart and your mind to a relationship like ours. It has made things much easier for the kids and I have gained a friend in the process."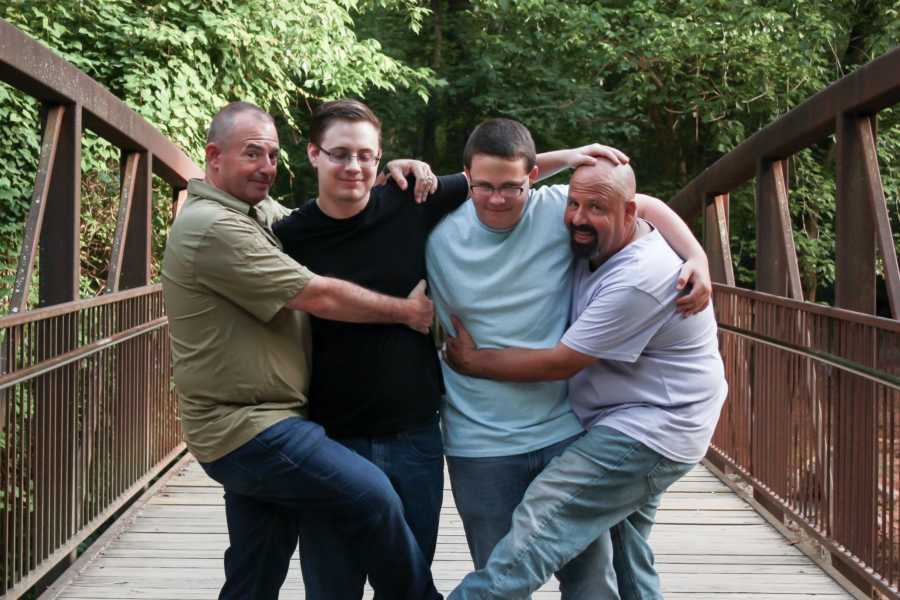 This story was submitted to Love What Matters by Wade Wagnon, 50, of Marietta, Georgia.Subscribe to our free email newsletter, Living Better—your ultimate guide for actionable insights, evidence backed advice, and captivating personal stories, propelling you forward to living a more fulfilling life.
SHARE this story on Facebook if you believe in the power of unconditional love.