"My name is Charlotte, also known as Charlie, and I am a wheelchair basketball player for Great Britain and a 3rd year university student, studying human biology.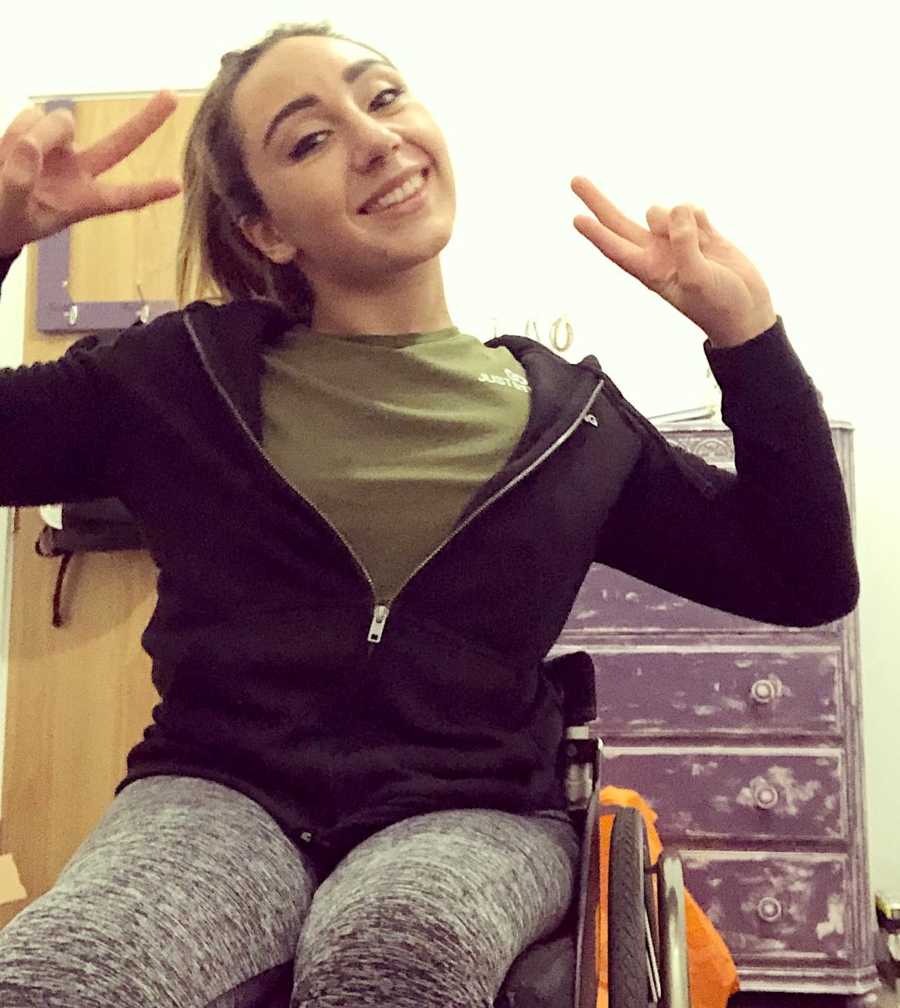 My journey started when I was 12 weeks old, when my mom realized I had a persistent cough and was struggling with moving my legs. I was taken to the hospital, where they performed an X ray and found I had a large tumor wrapped around my spinal cord, spanning from T4 to T8. They said, 'She has stage 4 Neuroblastoma.' I was in hospital for a while after this and I received chemotherapy treatment, which massively reduced the size of the tumor, leaving me as an incomplete paraplegic, meaning I needed to use a wheelchair daily.
Using a chair and growing up with a disability has meant that I have fully learned all about disability and adapted in different ways, which has been massively beneficial to me. As I've always used a chair, I've never known life any differently, so I don't really know any different and I'm totally okay with it.
For me, sports are always something I have participated in and enjoyed since a really early age. I started when I was young, 4 years old, as my parents had always wanted me to get involved in sports to keep fit and so I could meet other people who were also disabled and gain confidence. The first sport I started was wheelchair tennis, where my dad used to take me to different camps and training so I could get involved.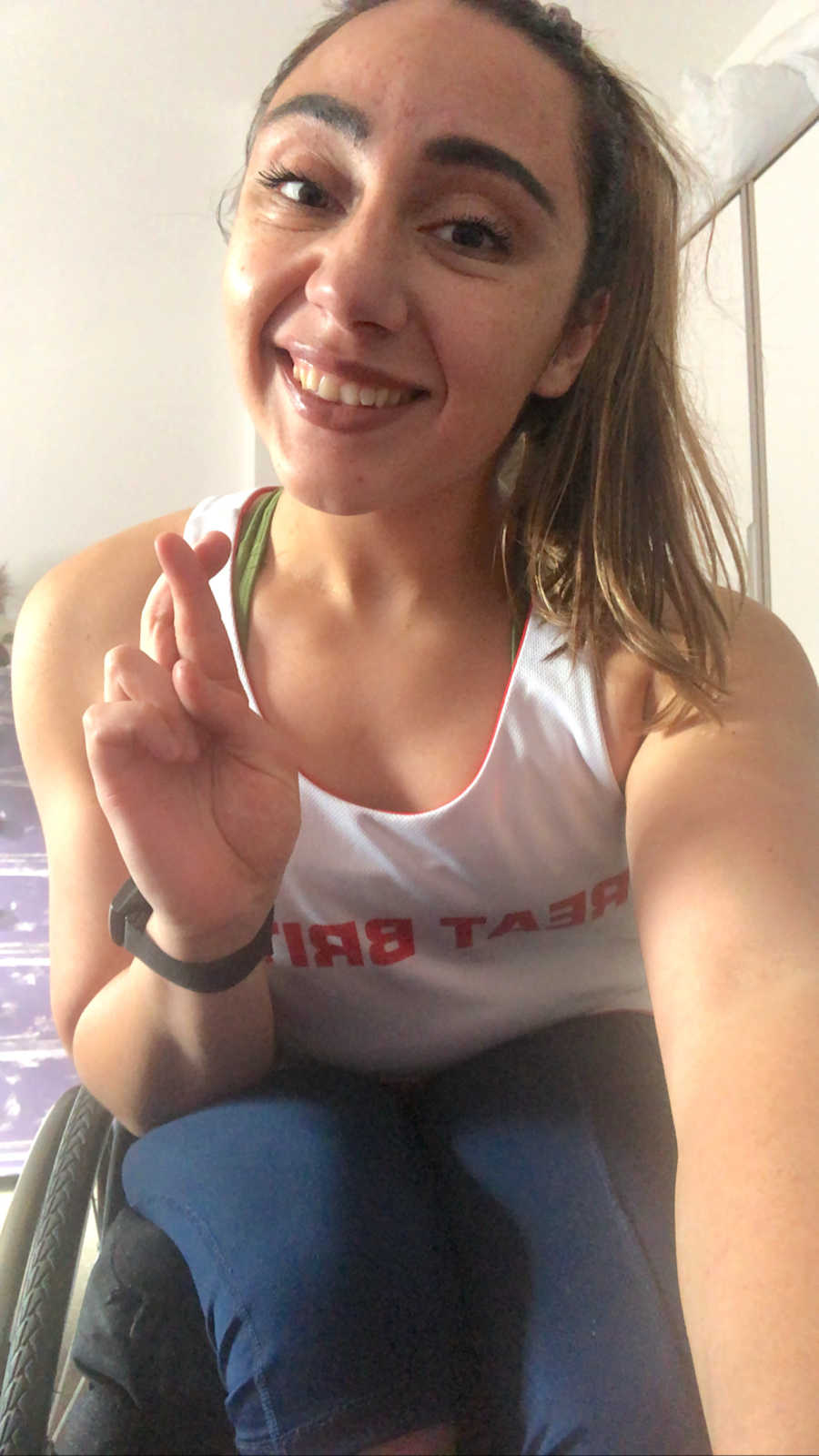 As I got older, I continued to do this, and I also started wheelchair racing. I competed in both for a while, and I loved being able to meet so many different people, all with different experiences and being able to learn from them from an early age. I always enjoyed this, and I gained confidence through doing this and made so many friends along the way.
When I reached the age of 8, I was out shopping with my mom when we were approached by the coach of the CWBA, Coventry Wheelchair Basketball Academy. He asked, 'Are you involved in sports? Have you thought about trying wheelchair basketball?' He left me and my mom with his number and he had ours, and we went away to think about it. At first, I was really nervous about it, as there weren't many females or juniors at the club when I started, and I was so young! I knew it was quite a physical and fast paced game, but that is also what drew me in.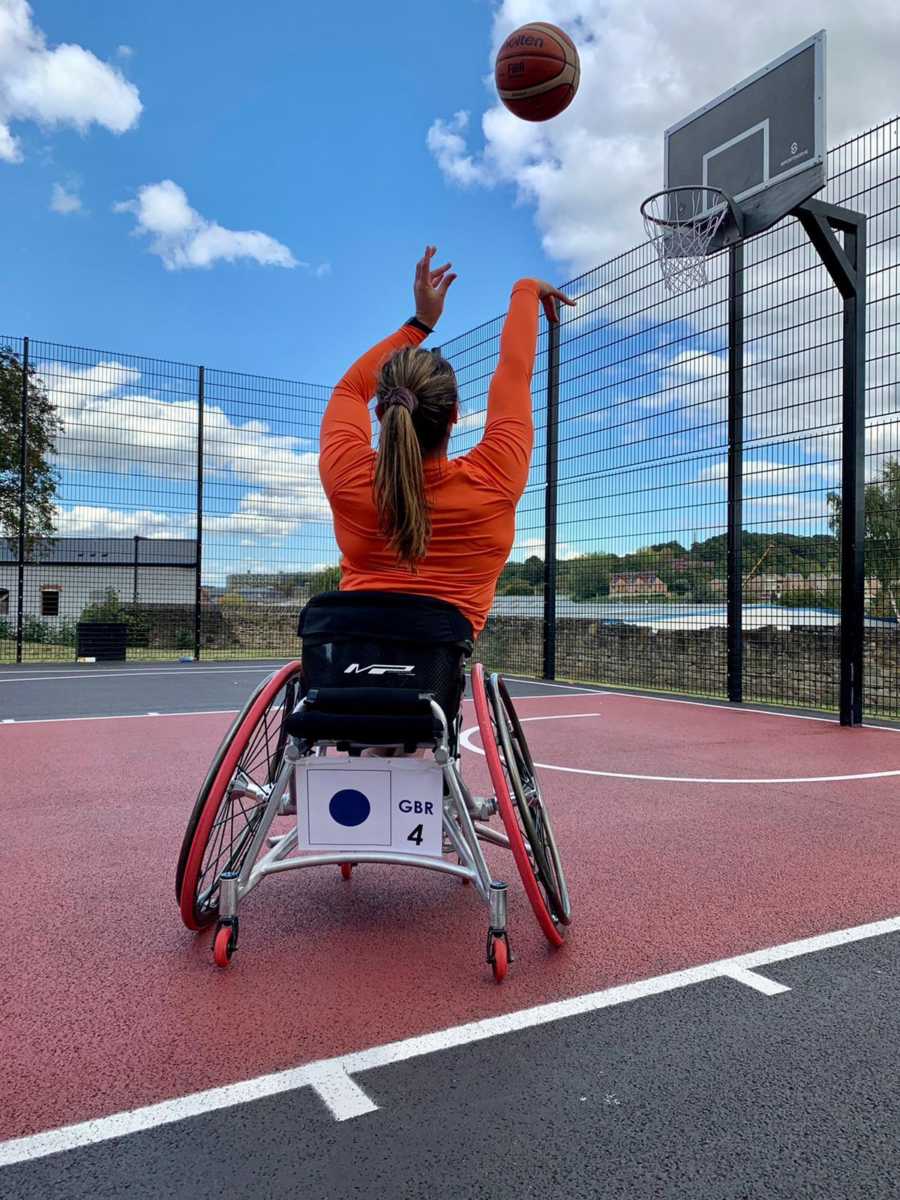 So, after a few weeks of thinking about it, I decided to give it a go. My dad came with me and played as well, which he continued to do for a while! This is one of the great things about wheelchair basketball, that able bodied people can play alongside disabled people, creating an equal playing field because of the classification system and being a totally inclusive environment.
For the next few years, while I was still at school, I continued to take part in all 3 sports. I used to come back from school and have different training each day: swimming on a Monday, basketball on a Tuesday and Thursday, racing on a Wednesday and Sunday, and then tennis on a Saturday morning. I was always really busy, but I loved it. I loved the challenges and all the experiences. I also used to enjoy school, and only really had positive experiences at school, both primary and secondary.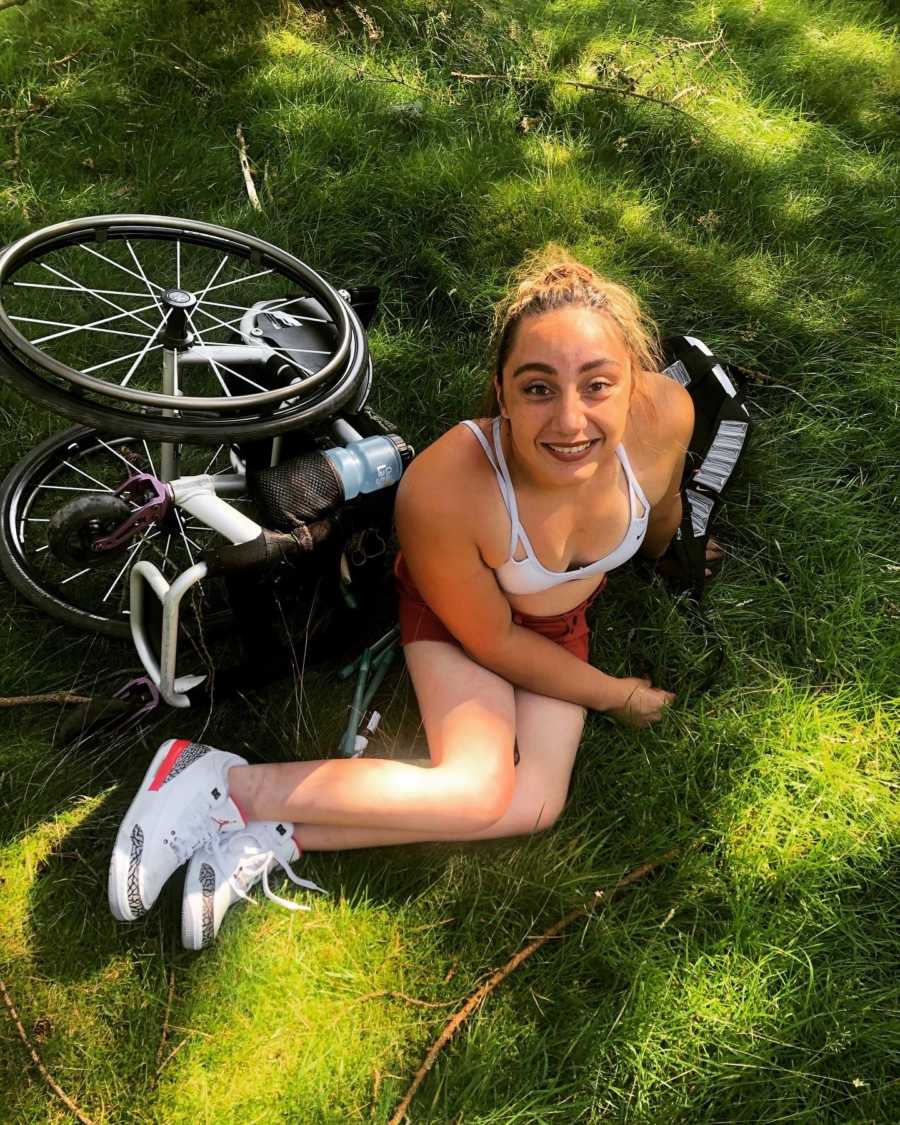 Skipping forward a few years to the 2012 Paralympic Games, and this was an amazing experience. I was lucky enough to be involved in the Paralympic Inspiration Programme, with a couple of other wheelchair basketball athletes and then this was part of a much bigger group of Paralympic athletes, all competing in different sports. I absolutely loved this experience, getting to be up close with the sports and seeing behind the scenes and what it is like to be at a Paralympic games. I found this whole experience so motivating, and this definitely played a part in me deciding to pursue sports and be able to represent my country.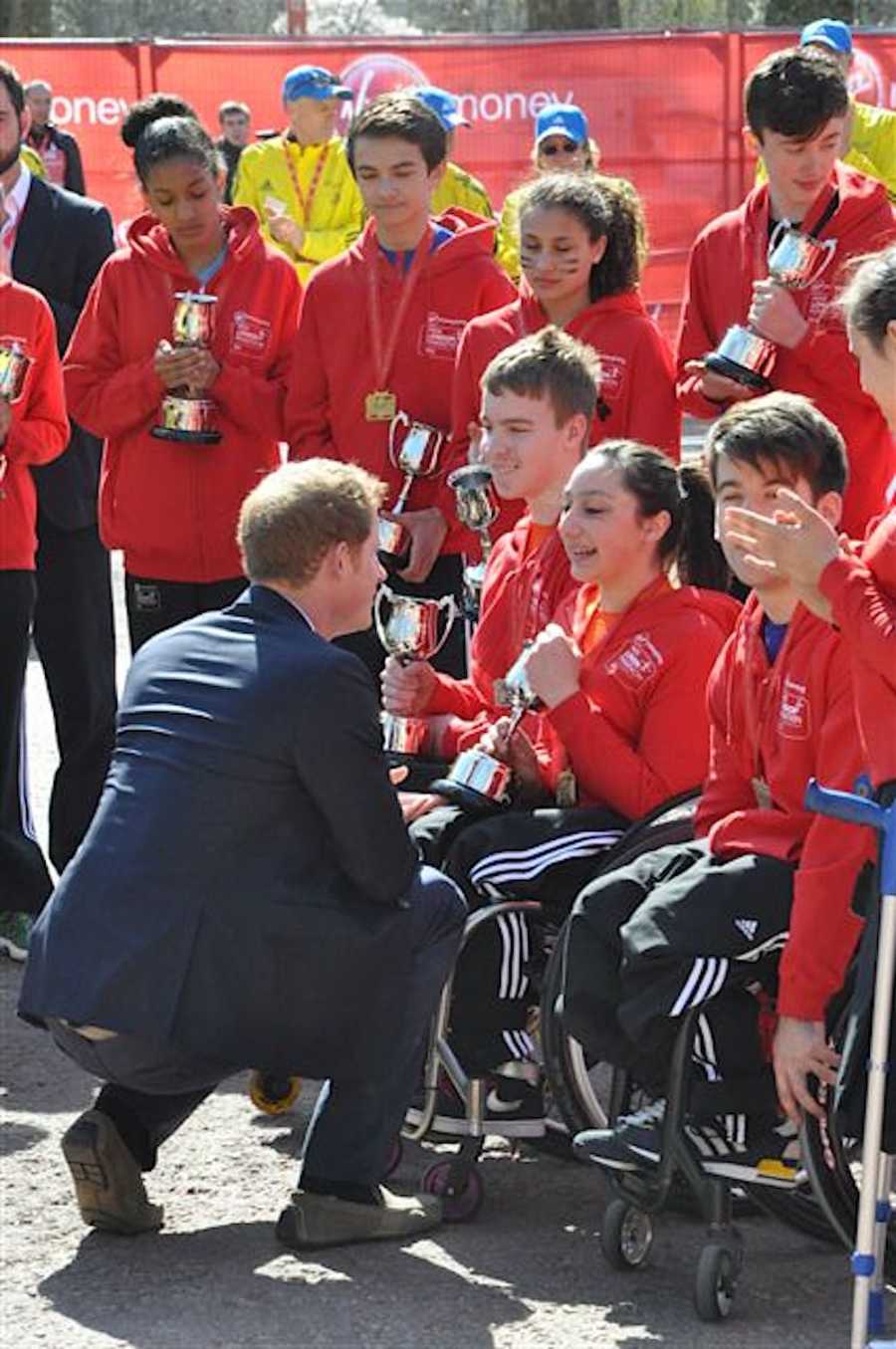 Not long after this, I decided I needed to choose one sport and dedicate myself to it. As I was getting older, with more schoolwork to complete and training becoming more intense, I needed to decide my path. I had so many thoughts going through my head, looking at the pros and cons and the most important thing of which I enjoyed the most. In the end, after lots of thinking and conversations with my parents and coaches, I decided, 'I'm going to dedicate myself to wheelchair basketball.' For me, I love the aspect that this is a team sport, it is such a fast paced and dynamic game and I love the physicality of it.
The following year, in 2013, I was lucky enough to be selected for the GB women's team for the European Championships in Frankfurt, where we came away with a bronze medal. I was so nervous heading into this tournament, yet super excited at the same time. This was my first time getting to wear a GB jersey, and I chose the number 4, which I still wear with pride to this day.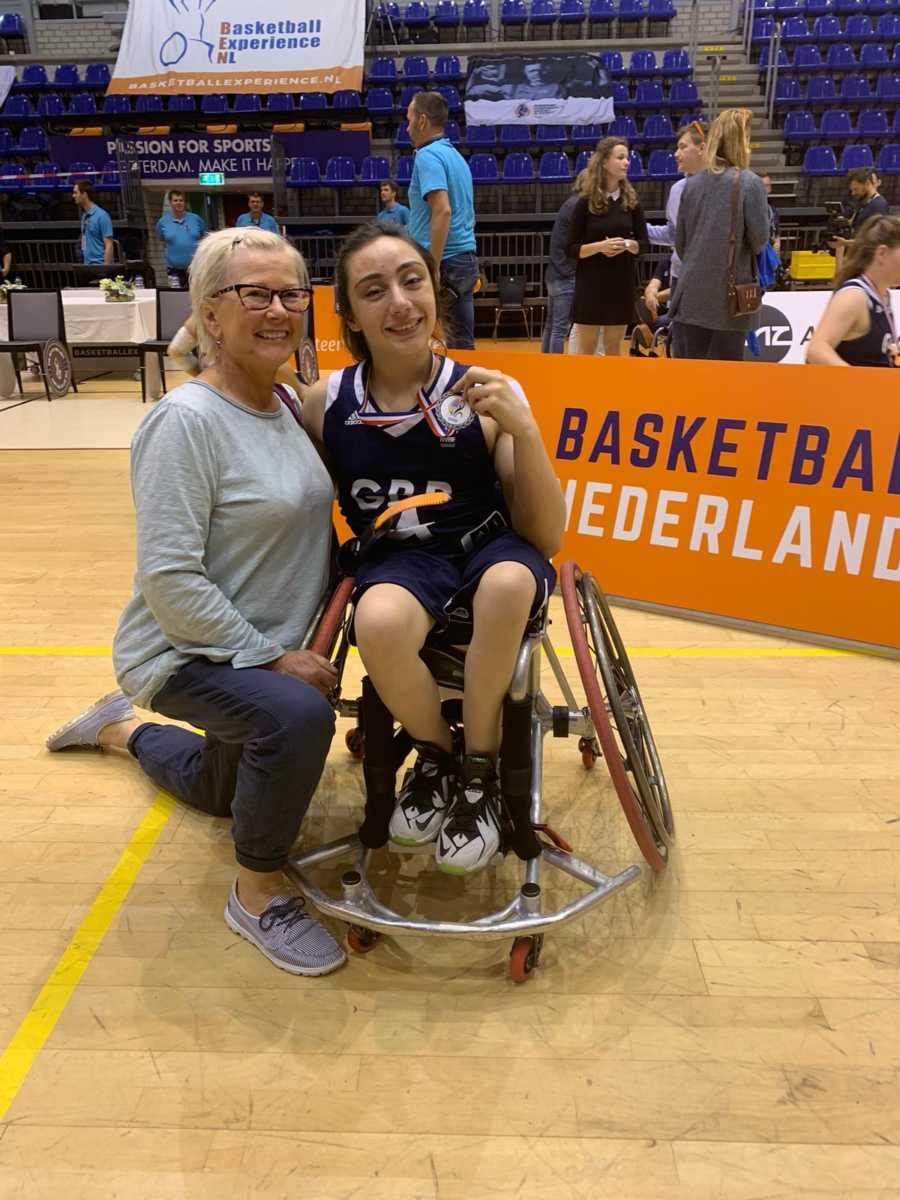 The first time I went on the court, I remember being so scared. I had butterflies in my stomach, and I just didn't want to mess up, but as soon as I got out there, my fears left and I just started doing what I knew, and that was just playing basketball and reading what was in front me. I loved this as my first tournament. I met so many new and awesome people, and actually got to play against some of those players and I see as role models and really look up to. I still do, even so many years later when I've been playing against them for so long!
Many years later, I'm so proud to say I've won 2 European bronze medals, 1 European silver medal, moved from 5th place at the World Championships to a 4th place finish at the Paralympic Games in Rio, to a silver medal at the most recent world Championships in 2018. All whilst completing my education, finishing my GCSEs and A levels and moving to Sheffield to start a degree in human biology.
I'm now into my third year of university, and under the current circumstances, I can say that it has been very different! I'm really enjoying studying and this is a subject I've always been passionate about as I've always enjoyed learning about things like this since I was young. I think a lot of this stems from my own disability, and I've always fully been involved in any decisions made in regards to any surgeries I've had and fully understood what would be happening and how it all worked, and this has been a great basis for me to build knowledge on and start to learn everything in a lot more detail. Although saying that, I am also very excited to complete my degree so that I can move on to some new experiences and start to live and bit of a different life!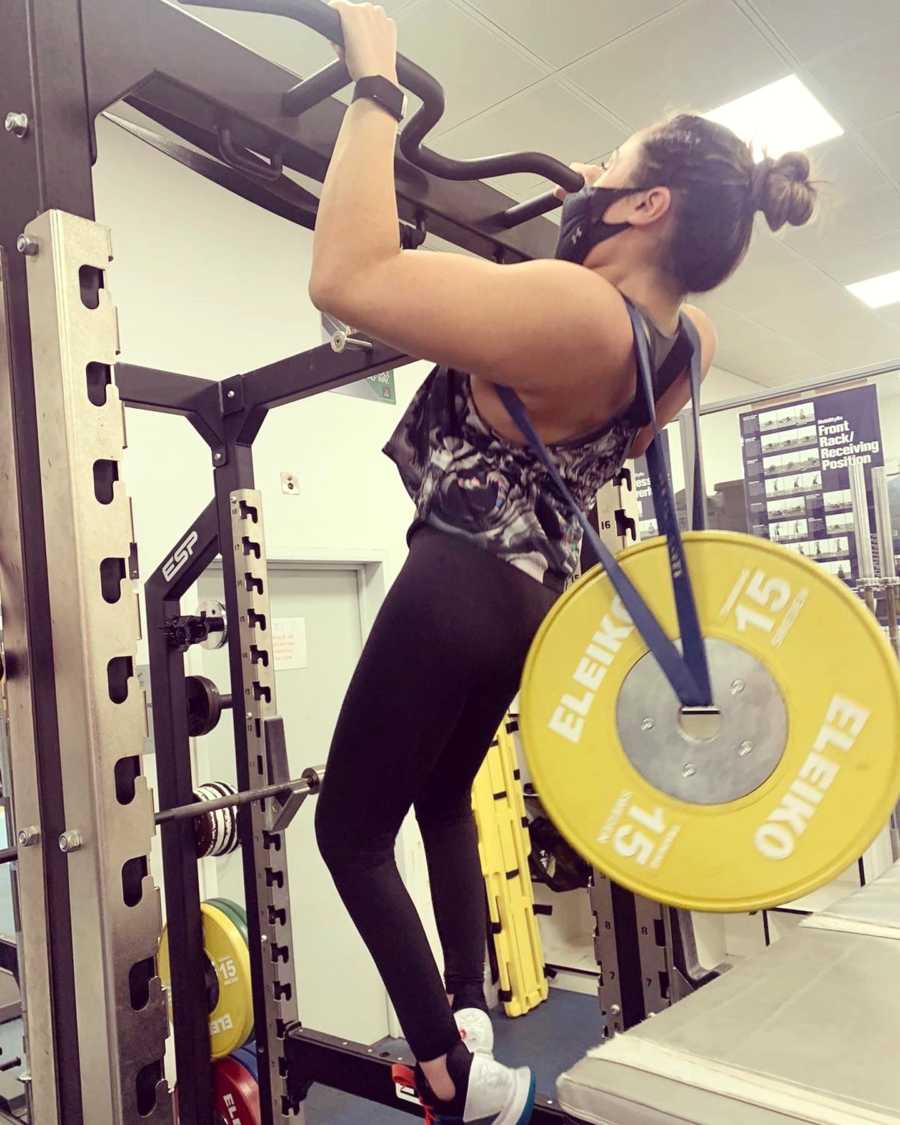 This crazy year has had its ups and downs. For me, I really struggled initially when it was announced that the Tokyo Paralympic Games were postponed, because I had spent so long to get myself in the best shape possible ready for those games, so it did hit me hard. However, after a few weeks of thinking and regathering my thoughts, I flipped my thinking into believing, and knowing, this was going to make it even better. I had another year to get better, to understand things better and get myself to become the best all round athlete I can be.
This year has taught me to find my why; why do I do what I do? Why do I make these choices, to live like an athlete and also complete a degree? My why is simple, and it is to become the best wheelchair basketball athlete I can be, and I'm driven to be the best, and forever grateful for living this life, and having the opportunity every day to do just that."
This story was submitted to Love What Matters by Charlie of Sheffield.  You can follow her on Instagram. Submit your own story here, and be sure to subscribe to our free email newsletter for our best stories, and YouTube for our best videos.
Read more amazing stories here:
'I was in a wheelchair for 3 months, unable to walk or make a living. We were homeless. Friends donated furniture, filled our pantry, and clothed us.': Family stays hopeful after 'losing everything' in fire
'I walked past my girls playing Barbies. They were pretending a girl on the playground had a wheelchair.': Mom proud of daughters for advocating for baby sister who was diagnosed with Prader-Willi Syndrome at 2 weeks old
'I didn't want my heart broken again': Wheelchair user finds her 'true, unconditional love' after trying to 'self-sabotage' the relationship
'You just picked up a virus.' I was dizzy every second of the day and felt excruciating pain. Why wasn't this going away?': Woman advocates for Chronic Lyme Disease, 'We're in this together'
Please SHARE this story on Facebook and Instagram to encourage others to live life to the fullest.