"Tonight my husband showed me a picture he took of Kane and I a few days ago without my knowledge.
Kane is my shadow all day long. He does everything I do, including pretending to straighten his hair with my mini travel straightener.
As unflattering as this picture may be, I love it.
You can take a million perfect selfies, but the pictures your kids will appreciate when they are older are ones like this.
The pictures I WILL appreciate when my kids are grown, are the ones like this.
The ones that hold precious memories.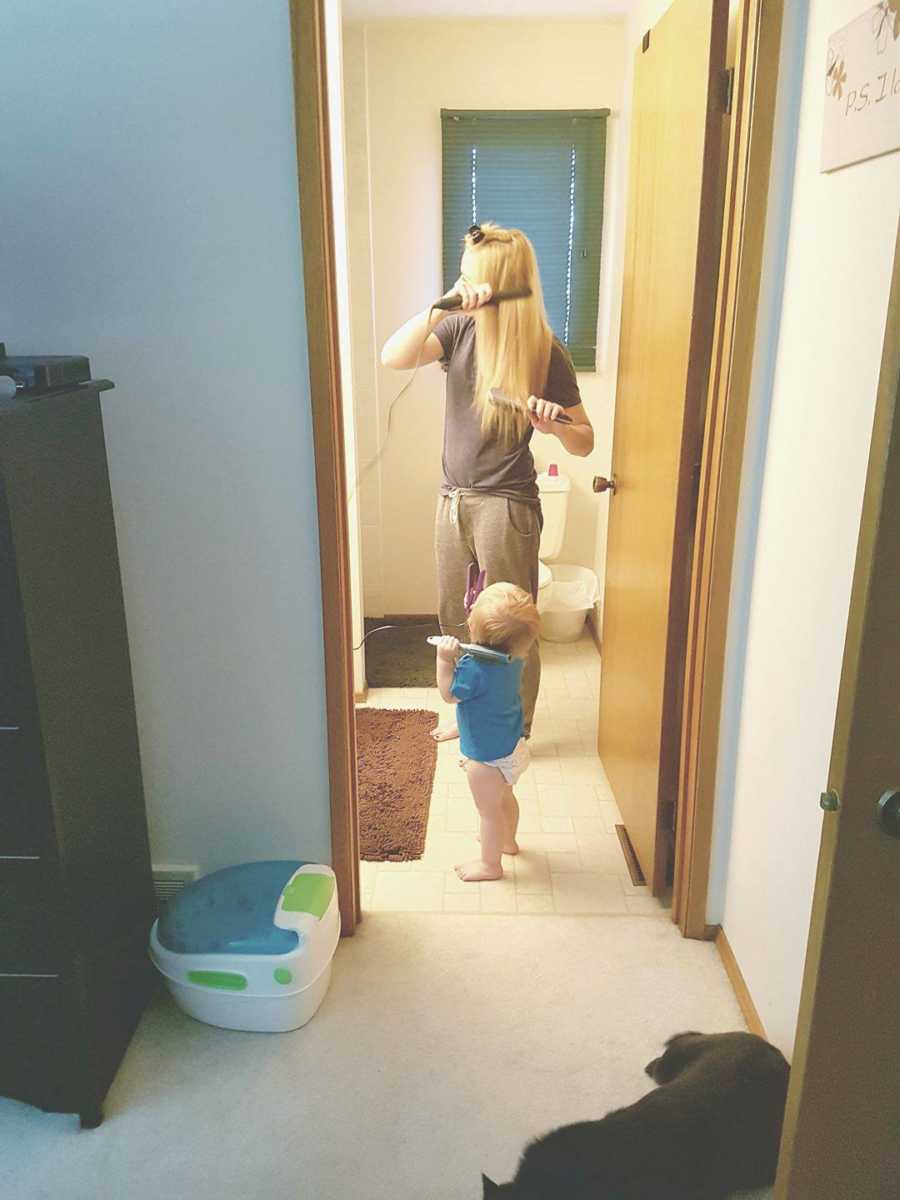 To all the dads out there reading this…take more pictures!
The love of your life and mother of your children is always the one behind the camera, trying to make everything perfect. So take more pictures of HER.
The moments when she's on the floor playing with your kids, making a mess in the kitchen or is soaking wet giving them a bath. Unplanned, but perfectly imperfect.
Because those are the ones she will cherish forever."
This story was submitted to Love What Matters by Kelsey Carder. Subscribe to our free email newsletter, Living Better—your ultimate guide for actionable insights, evidence backed advice, and captivating personal stories, propelling you forward to living a more fulfilling life.
Read more stories about dads here:
'Aly, you need to drive home.' He never asked me to drive. He was supposed to walk me down the aisle.': Daughter remembers father in beautiful way, 'he's my guiding star'
'He forgets appointments. He never knows the party dates and doesn't feed him as I would. But our son lights up because daddy is ALWAYS there.': Divorced couple learns to co-parent 'to the level our son DESERVES'
Please SHARE this story on Facebook to encourage others to cherish every moment and love what matters most.