Disclaimer: This story contains details of child loss and grief that may be upsetting to some.
"Michael and I got married December 22, 2007, and had our first son, Carson, February 20, 2012. It was a dream come true becoming a mom and soon after having him, I realized staying home was what I was meant to do, so I became a stay at home mom. Our second son, Avery, was born November 26, 2014, and was a delight from the very beginning. Although soon after Avery's arrival we realized he was a bit colicky and needed more of mommy's attention than Carson did at that age. Not a problem in my book as I have always loved being the one that could soothe babies.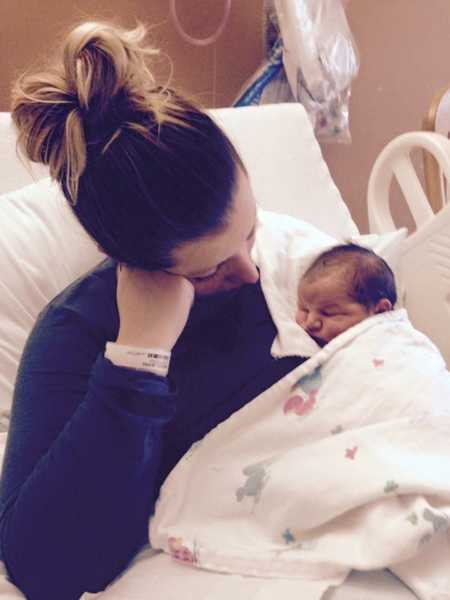 In January of 2016 Avery got sick; not anything out of the ordinary, but he did have a fever that seemed to be a little high and wouldn't ease up, so Michael and I decided I should take him to the doctor. He was diagnosed with a double ear infection and given an antibiotic. We were also told to watch his fever closely so we would know if we needed to give him Tylenol or Motrin. That same day he cuddled up on my chest to take a nap when all of a sudden he picked up his head to look at me and started seizing. His lips started to turn blue and I lost it. I called 911, but by the time they arrived his color was coming back and he just seemed to be staring into space. It took a while for him to come back to his normal self, but when he did we were so happy!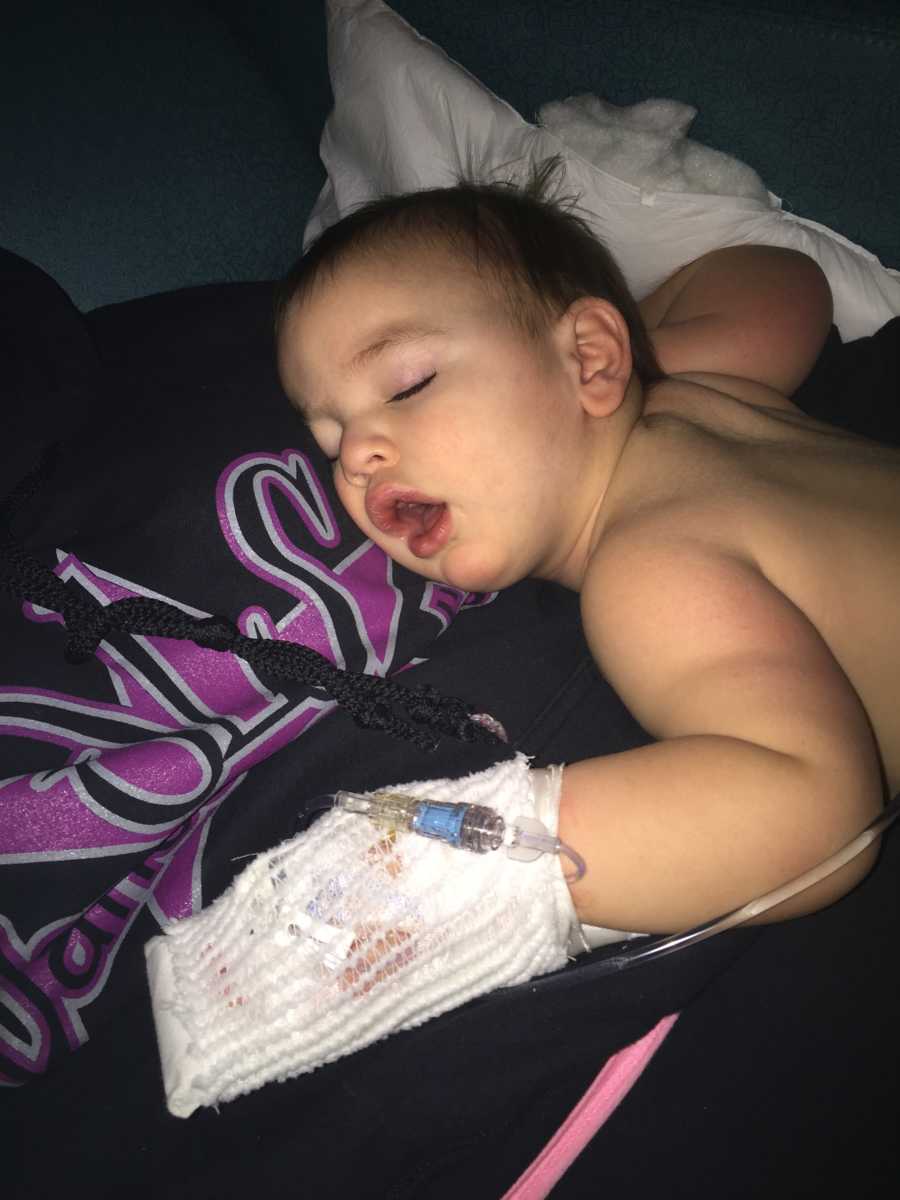 While at Hurley Hospital he was looked over and diagnosed with Febrile Seizures – a condition where a sudden spike in temperature can cause convulsions. This is something that is found in children under 5 and usually resolves itself over time. We were told he would outgrow it and it really wasn't anything to be overly concerned about. Not even a month later, Avery had 2 more seizures. We took him back to the hospital where we argued with the doctors to please keep him and look into what was happening. We just knew there must have been something else going on. I remember so vividly a nurse coming into our room in the middle of the night dressed in what looked like a hazmat suit. She said he had tested positive for Influenza A but everything else they looked into was negative. We were treated and sent home a couple days later.
Everything went back to normal and we celebrated the upcoming holidays as a family of 4! Carson absolutely loved being a big brother and never wanted Avery out of his sight. They truly were inseparable and the best of friends.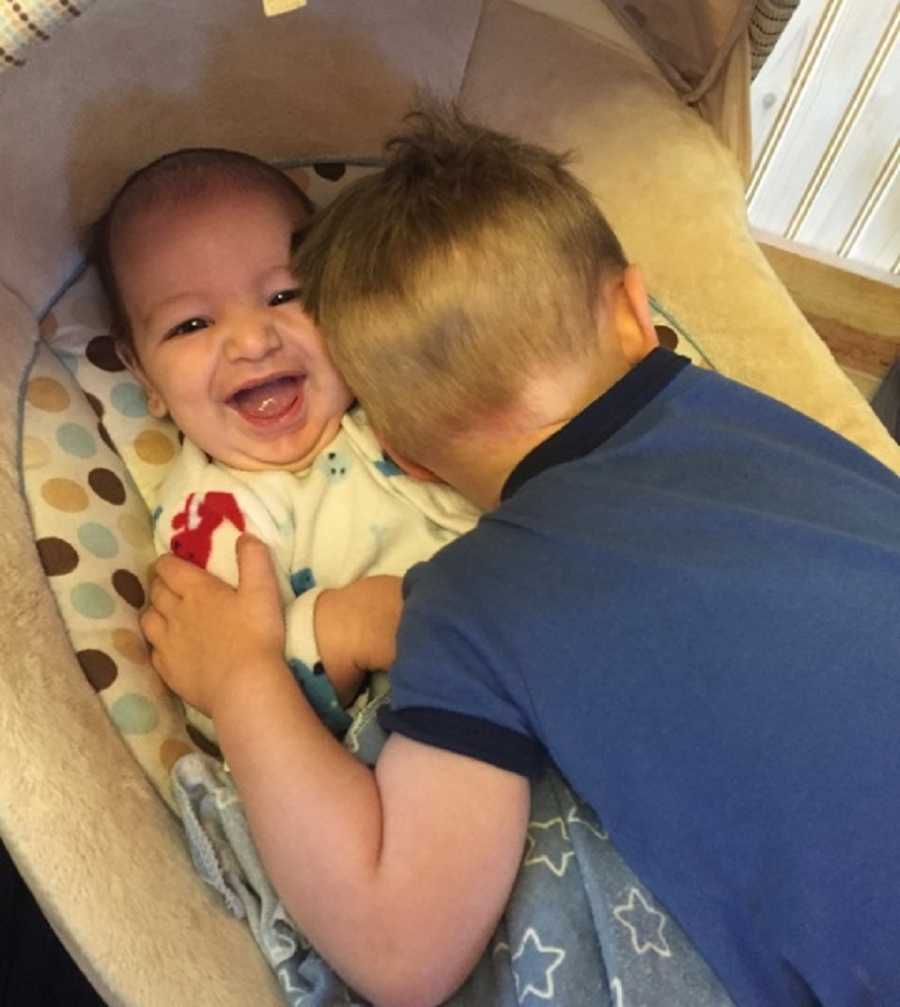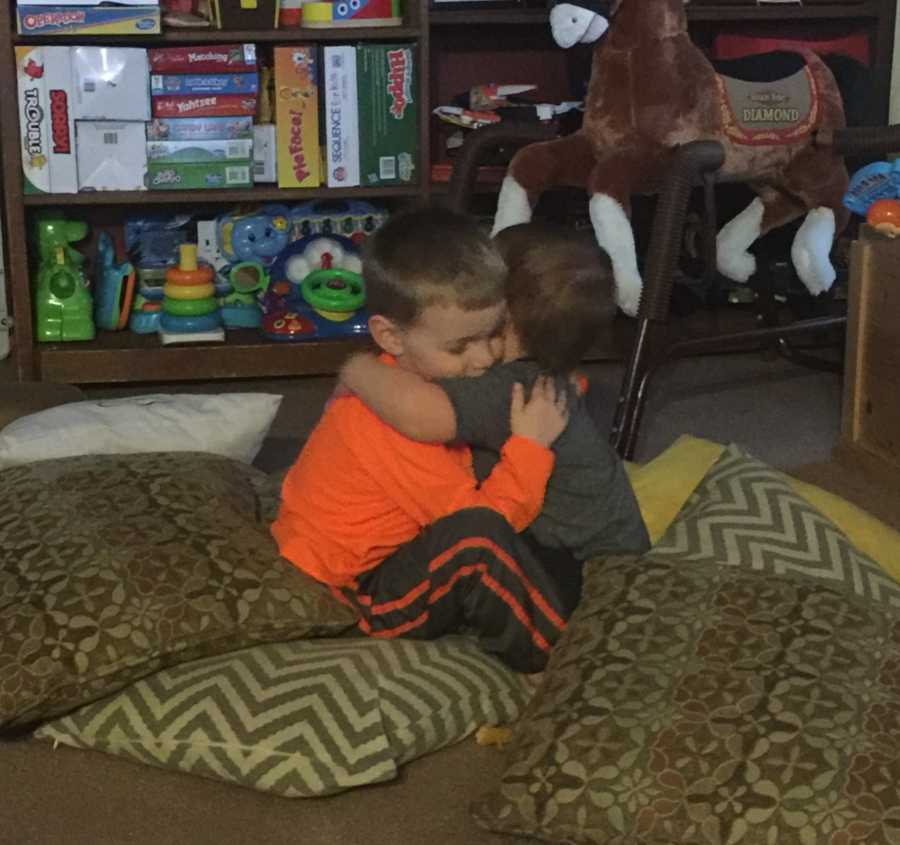 The last holiday we spent together was Halloween 2016. We took the kids Trick-Or-Treating and just had fun being together. Carson was extra excited for this Halloween because their Aunt MayMay and Uncle Scott came along and even dressed up. Momma and Daddy – not so much. Lame, I know. Now I wish we would have dressed up with the kids. And yet, we still don't. Avery stayed in the stroller while Uncle Scott pushed him and followed Carson up to every front porch. He needed in on the action too! Little did we know we would take our last family photo that day.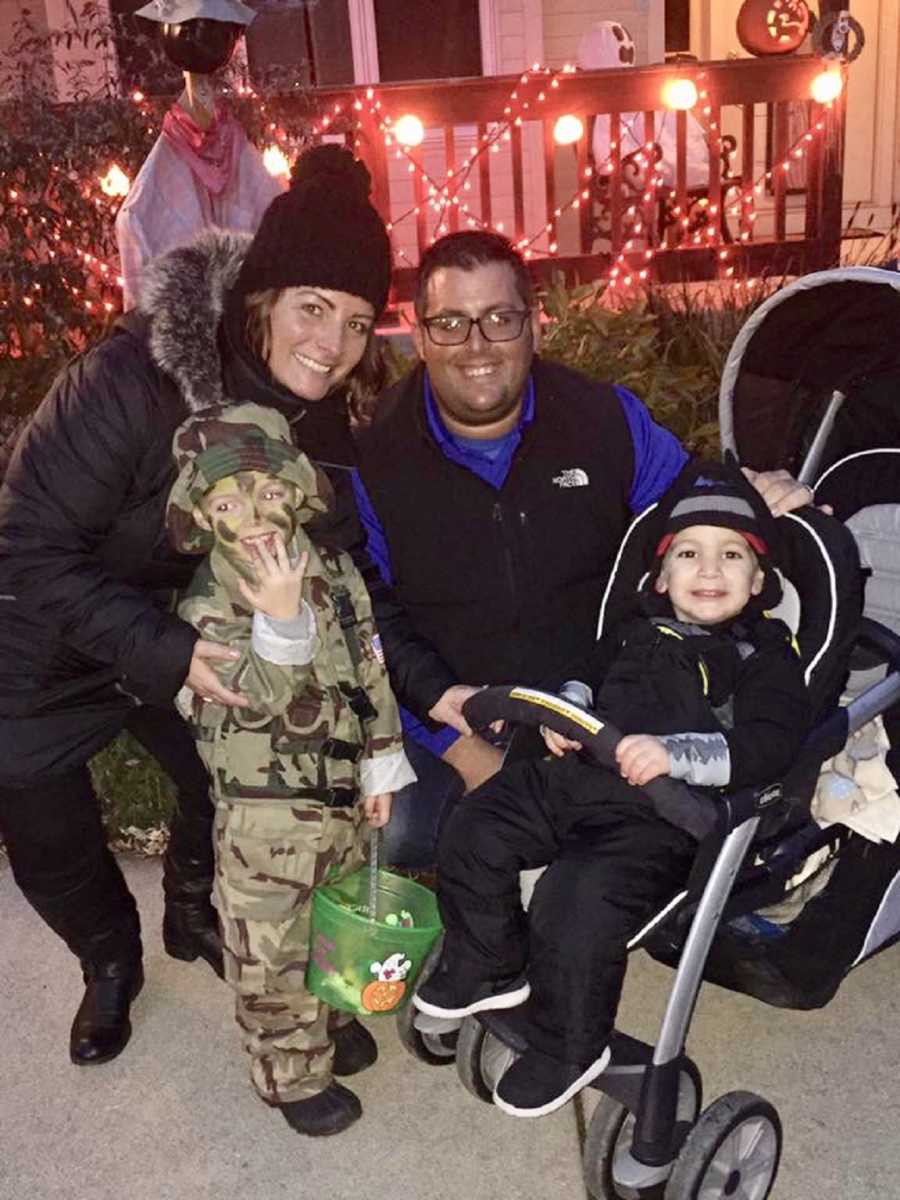 On November 11, 2016, Avery seemed to be coming down with something. All he wanted to do was snuggle and nap so that is what we did. That evening he had a low grade fever, but nothing alarming, so we put him to bed like we always did. The next morning, Michael was taking Carson up north to go hunting with family. Carson was thrilled to be spending some alone time with daddy and I was equally as thrilled to have one on one time with Avery. I helped get their last minute things done, took their picture, and sent them on their way.
At about 9 a.m. I thought I should check on Avery because he very rarely slept in that late. This is when I found him. He looked so peaceful, as if he was sleeping, but I knew something was wrong. He was blue and as I tried to pick him up, he was just too heavy for me to lift out of the crib. That day still seems like a blur. I can't get the phone call to Michael out of my head. I had to tell him to come home – Avery was gone. He just kept asking me to tell him everything was okay and I couldn't.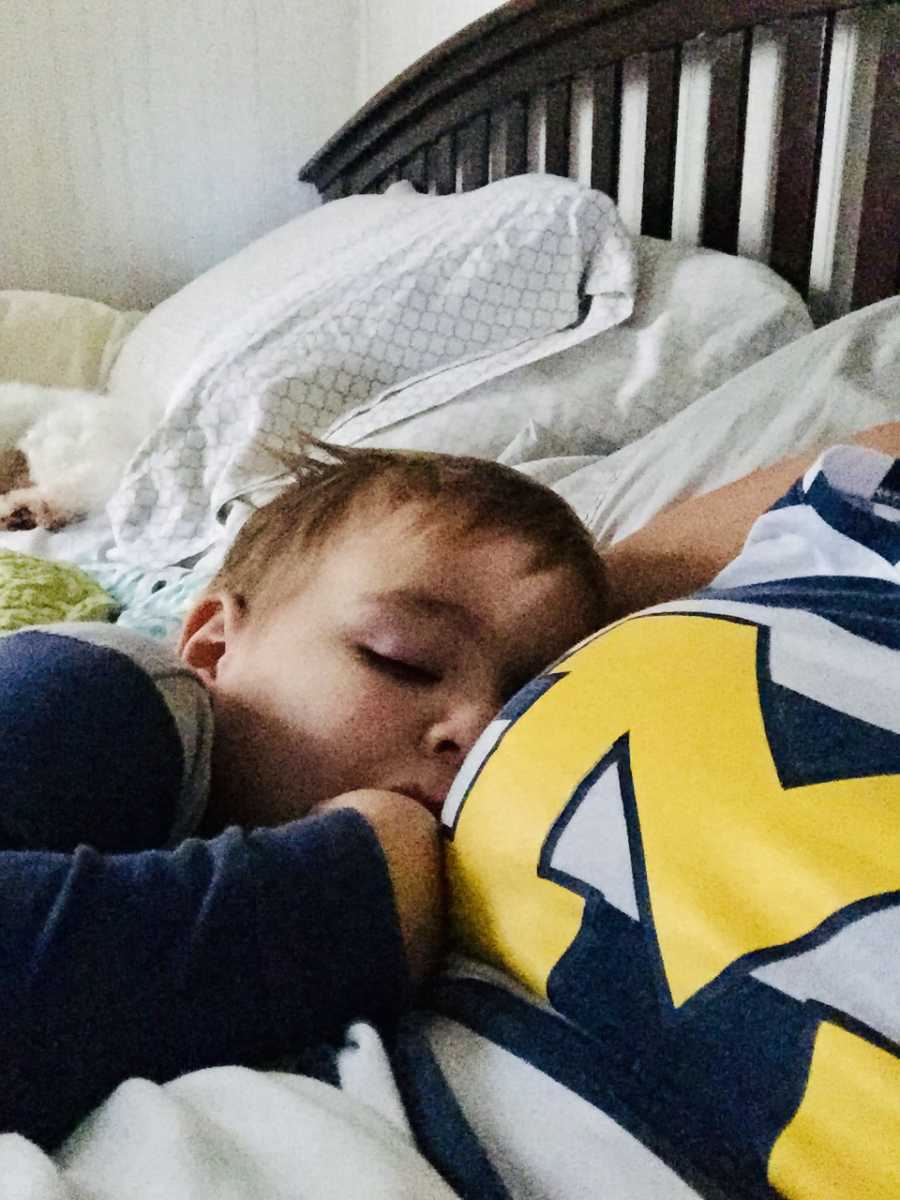 On November 12, 2016, our house filled with family, friends, police, paramedics, CPS, detectives, and a coroner. The days following are even more of a blur. Planning a funeral for a child is the absolute worst thing any parent has to do, but we did the best we could for our sweet Avery. Carson did what any big brother would do and made sure he had his favorite blanket and all of his favorite toys and books. We decided sending them to Heaven with him was the right thing to do and so we packed it all into his casket when we said our final goodbye.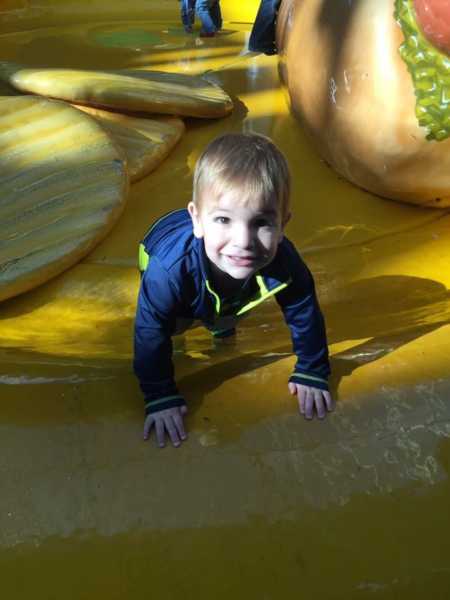 After losing Avery, we've had so many questions. We waited almost 5 months for his autopsy and culture results to come back and we did not get the answers we so desperately want. They did not find a single thing wrong. No cause of death could be found and so it was ruled SUDC – Sudden Unexplained Death of a Child. Similar to SIDS, but a different name because he was 23 months old.
The last almost 2 years have been filled with ups and downs. Every day is a constant reminder Avery is gone. Every day something happens where it's like someone knocked the wind out of me. Every day my heart aches to hold him, kiss him, snuggle him, hear him say 'Momma' just one more time. Or go running for the back door when he sees Michael pull into the driveway after work. That is one of my favorite daily memories. I know he loved me, but his love for Michael was unbelievable.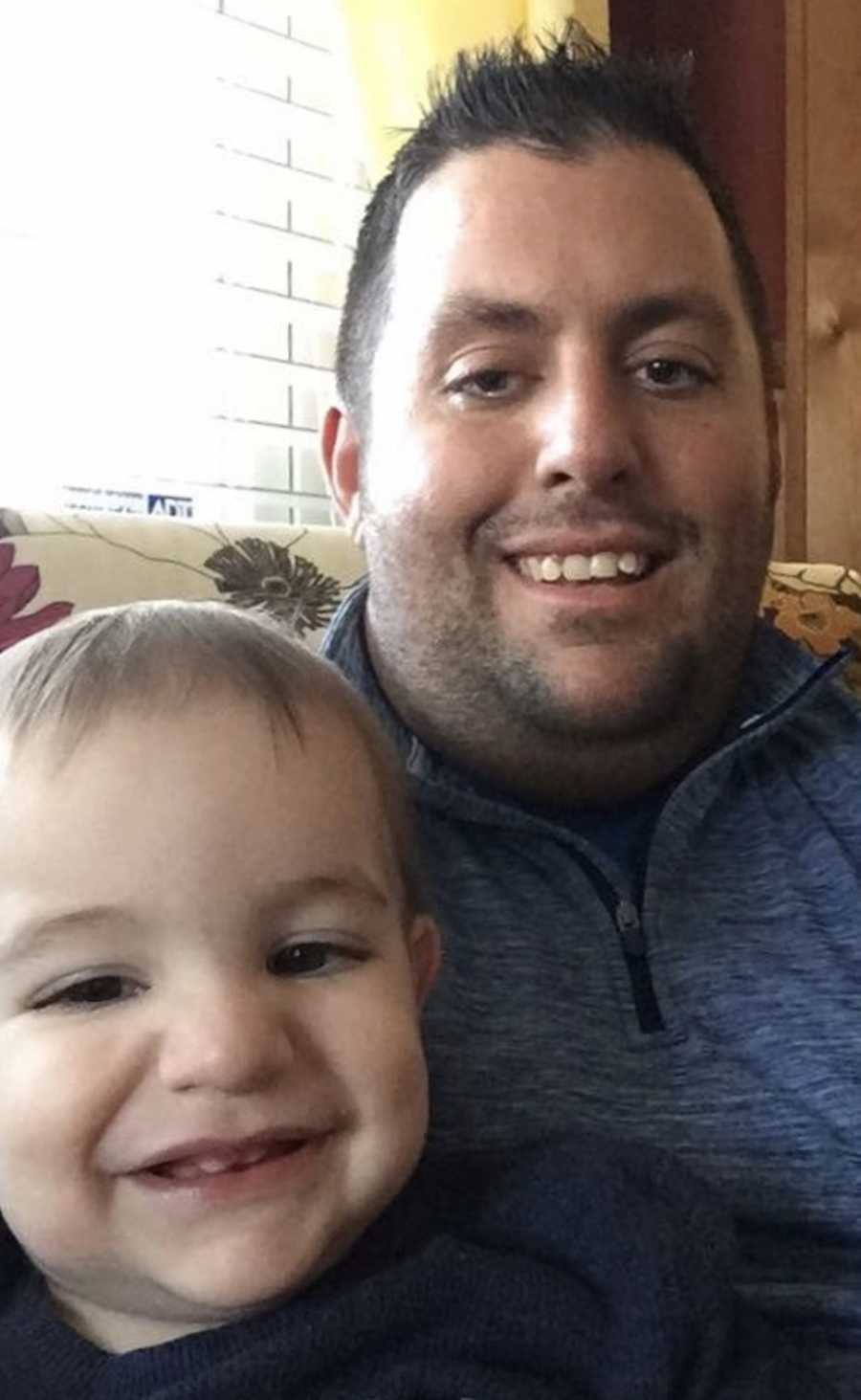 I often feel like I am living in a nightmare. This journey we are on now, our grief journey, is forever changing. I have realized grief wise I think I am in the same exact spot. No, I don't cry all day every day, but I do shed a few tears daily. Most of the time when I am alone, but sometimes when Michael and I are sitting together at night and Carson is in bed.
As bad as I know I am hurting, I look at Michael and see he is hurting just as much. That my loss is equally his and we will forever be on this journey together. He is my best friend, my confidant, and the only one I would want to feel all of this pain with. He knows exactly what to do to make me feel just a little bit better. From the outside looking in, I am positive we seem to be doing better than we really are. We, as a family, try to live each day the best we can. We enjoy all the time we have together because it can change so suddenly. We will continue to include Avery in our everyday lives and will always remember to incorporate him in whatever we are doing, no matter how big or small.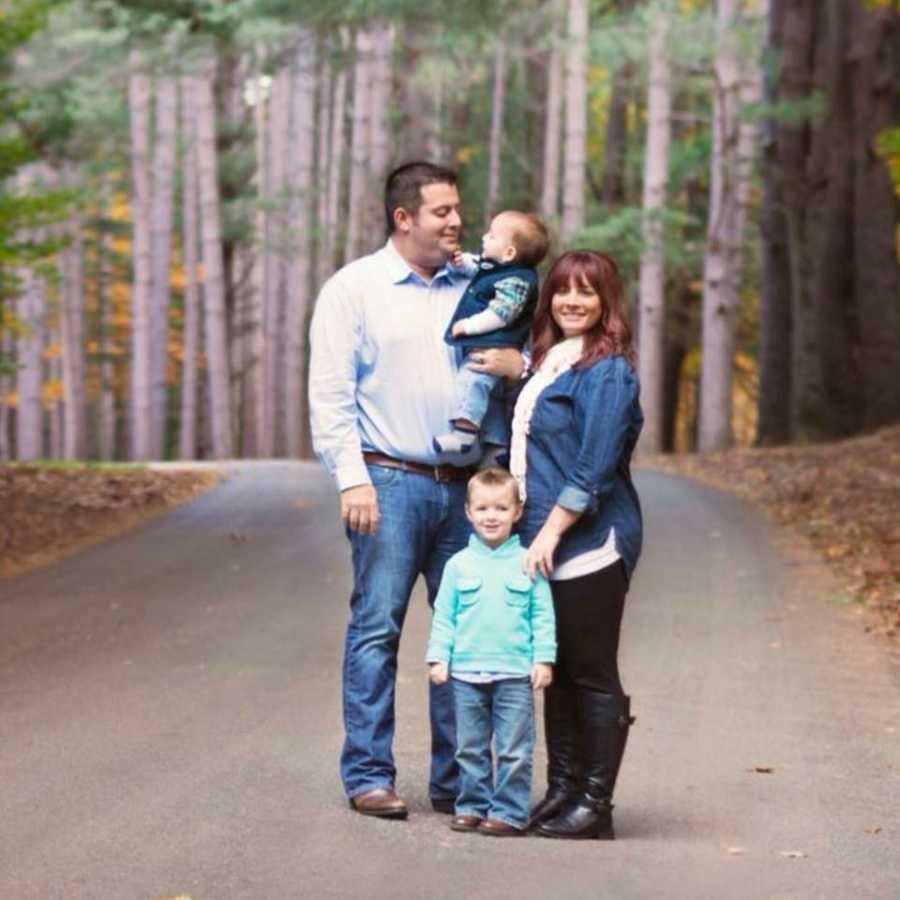 Yet, after all of this, here I sit crying and asking myself how we got here. How did Avery, our precious little Avery, die in his sleep? Why didn't we have some sort of sign something was wrong? Why wasn't I woken up in the night by God and told to check on him because something was not right? How does a perfectly healthy child go to bed and not wake up the next day? I long for the answers we may never receive. We are almost at the 2-year mark and yet it feels like all of this happened yesterday. We have a lifetime to go before we see Avery again. I hope when I die he is the first person I see. I hope when I get to Heaven he is waiting for me with his goofy grin on his face. I hope when I get to Heaven he sees me and yells, 'Momma!'"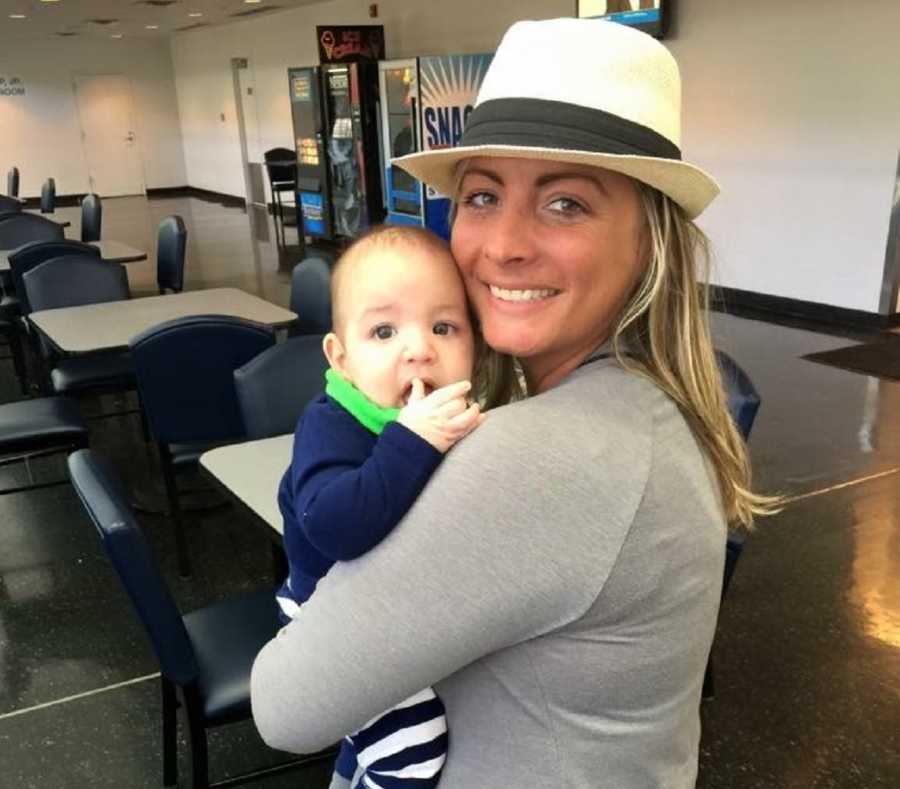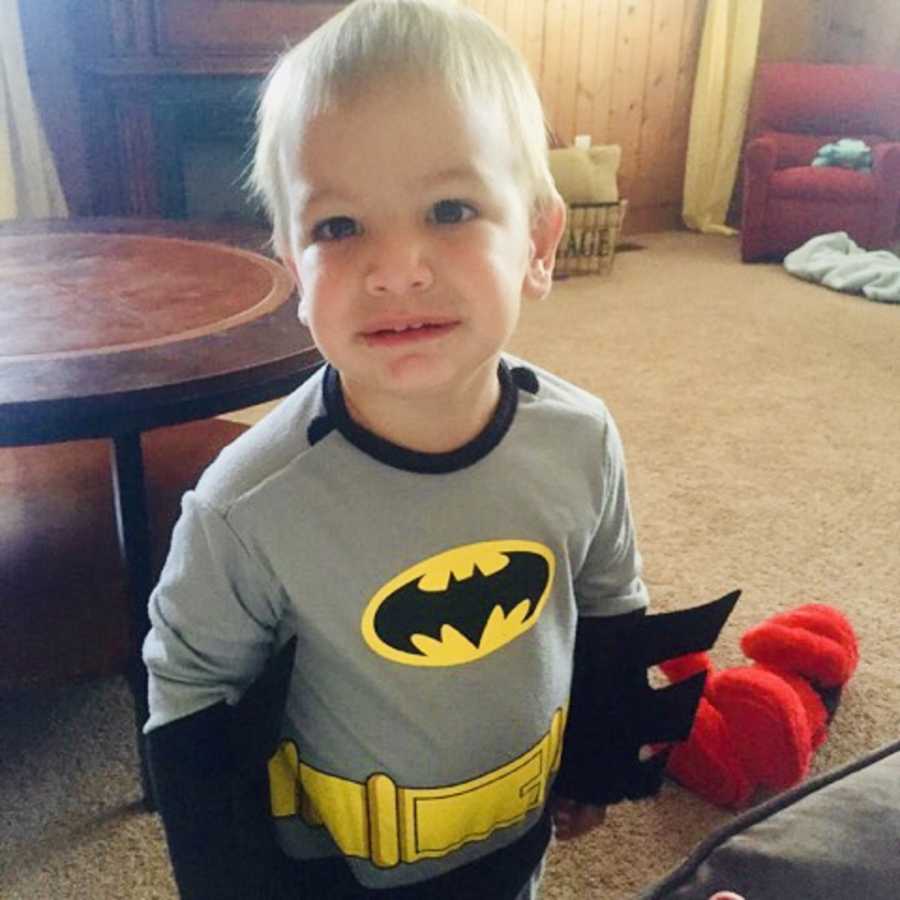 This story was submitted to Love What Matters by Jenni Sheets, 34 of Davison, Michigan. Submit your own story here, and subscribe to our best stories in our free newsletter here.
Please SHARE to help educate others about  the grieving process, and the kind of support it takes to help heal.