"We are coming up on the last day of our Christmas break and as I am winding down, trying to get prepared to be back in the routine of the things, I realize just how badly my little family needed this break.
Y'all, these last few months have been hard. I feel like my husband and I were literally at each other's throats. I was struggling with feeling like a single mom because he was so busy with his job and he's also finishing his specialist degree. I was falling behind on house work because if you know our youngest, you know that if I am out of her sight she is NOT OKAY. She is literally glued to my hip. It made house work almost impossible. It has made spending one on one time with my oldest harder, but we make it happen, even if it's 10:00 at night, I make it happen.
I didn't feel good enough. I felt like a crappy wife and mom. I felt like a crappy daughter because I swore when I moved away from home I would go home every chance I could. Those 'chances'  are only about once a week. I get SO homesick. I was literally crumbling on the inside but the only person who saw it, was Jacob. Bless his heart, he truly didn't know how to handle it because one minute I was fine and then the next, a crying mess. He tried in his own way. I should have voiced things more so he knew how to help me and I didn't. I just expected him to know. That wasn't fair to him.
We were miserable. We argued just about every night. The tension was terrible.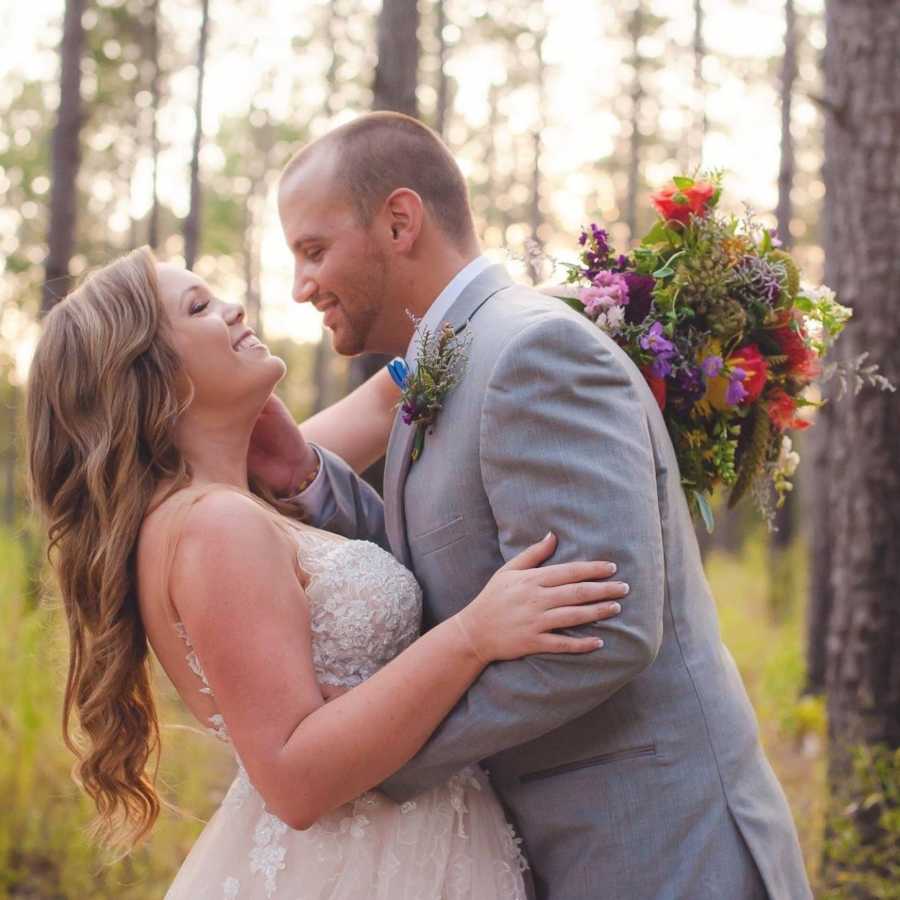 I had been PRAYING that something would happen to snap us out of it. Anything. Just snap us out of it.
And then it was Christmas break. I honestly was nervous for it to be here because I was scared we were gonna argue even more since we would be together all day everyday. I was wrong. It was EXACTLY what we needed.
We got to spend time together as a family. I got to watch him play with the girls, we got to spend some quality time alone shopping and going to dinner, we worked together to get the house totally in order before AND after Christmas. We got to go back home to my family's place numerous times, we got to spend some time with his family as well. It was just what we needed. We got to just take a break from work and school and be together. I could tell our girls needed it too.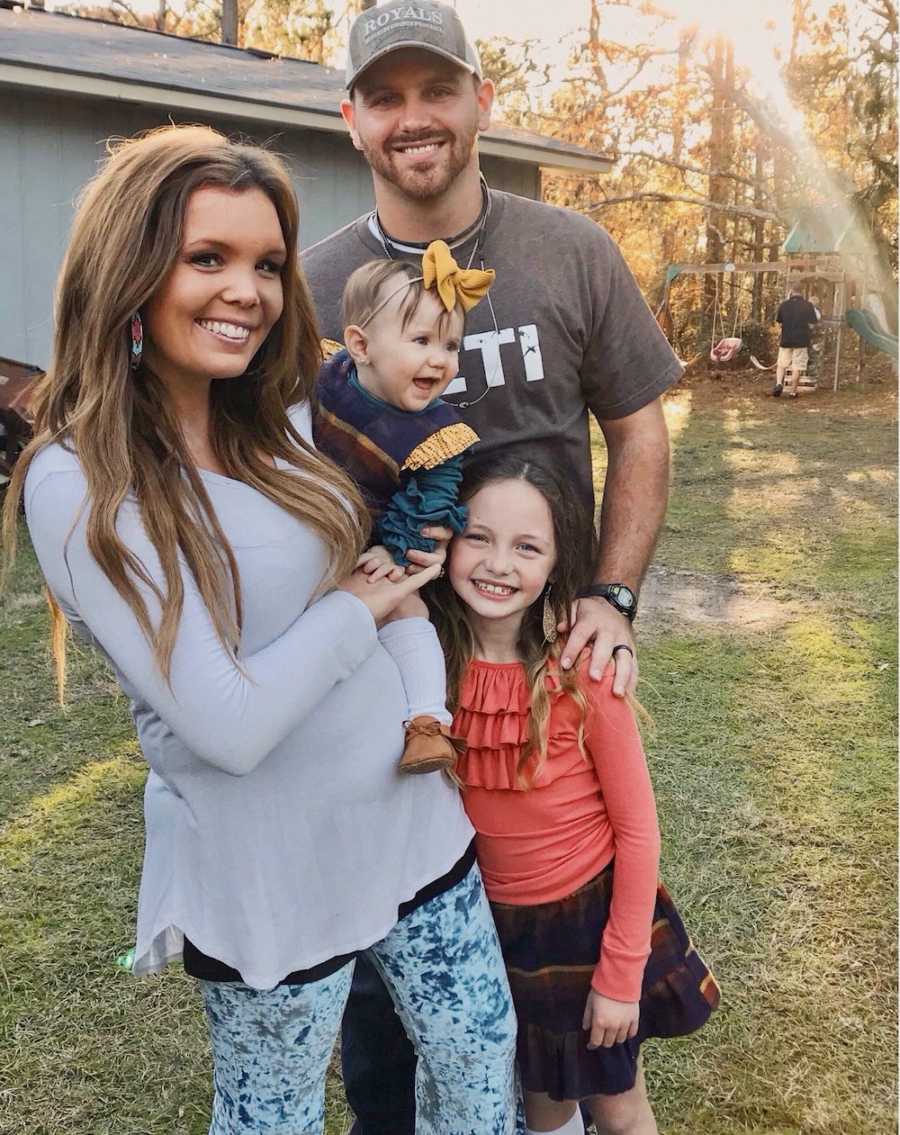 I know that once the real world starts back up on Monday that we are going to have to work together to keep it going like it is and I truly believe that we have what it takes. We have started going back to church and keeping God at the center really is the secret.
I feel like a weight has been lifted off of my shoulders. I seriously look at him and get butterflies again. I watch him put together a LEGO set with our oldest, or play in the floor with our youngest and just feel relieved.
I knew I wasn't willing to give up and throw in the towel and he knew that he wasn't either. We both told each other we would do everything we could to fix it, no matter what.
I know that we are headed in the right direction because just this morning, while my oldest and I were getting ready for the day, she told me she wanted to be saved! She wanted to KNOW she was going to Heaven one day! I tested up and told her right then to ask Jesus into heart and help lead and guide her. She did just that. I cannot wait to see where her life takes her! I also pray we can continue to instill the same values into our youngest so when she's old enough to understand, she can want the same things.
I know that not everybody has the opportunity to get two/three weeks off with their spouse to recharge. But, if you can even take ONE day, I HIGHLY suggest it! Just one day to do focus solely on your relationship and family. It will truly do your heart some good!
If you have kids, they are watching. Even if you don't argue in front of them, they can still feel the tension. They are a lot smarter than we think!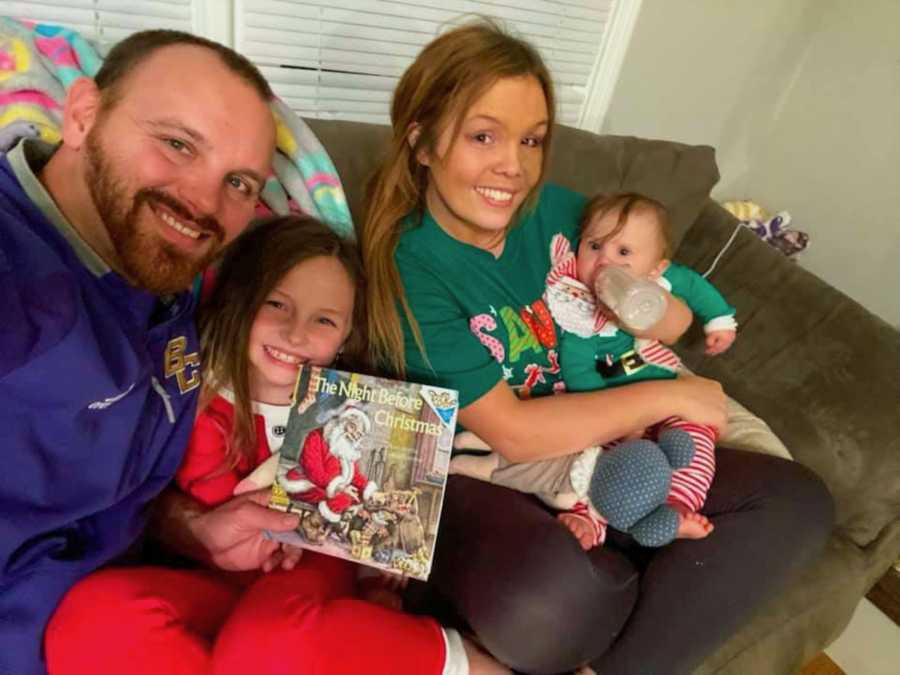 To Jake- Thank you for ALWAYS doing whatever it takes! Your girls LOVE you and we are so thankful your are the head of our house!"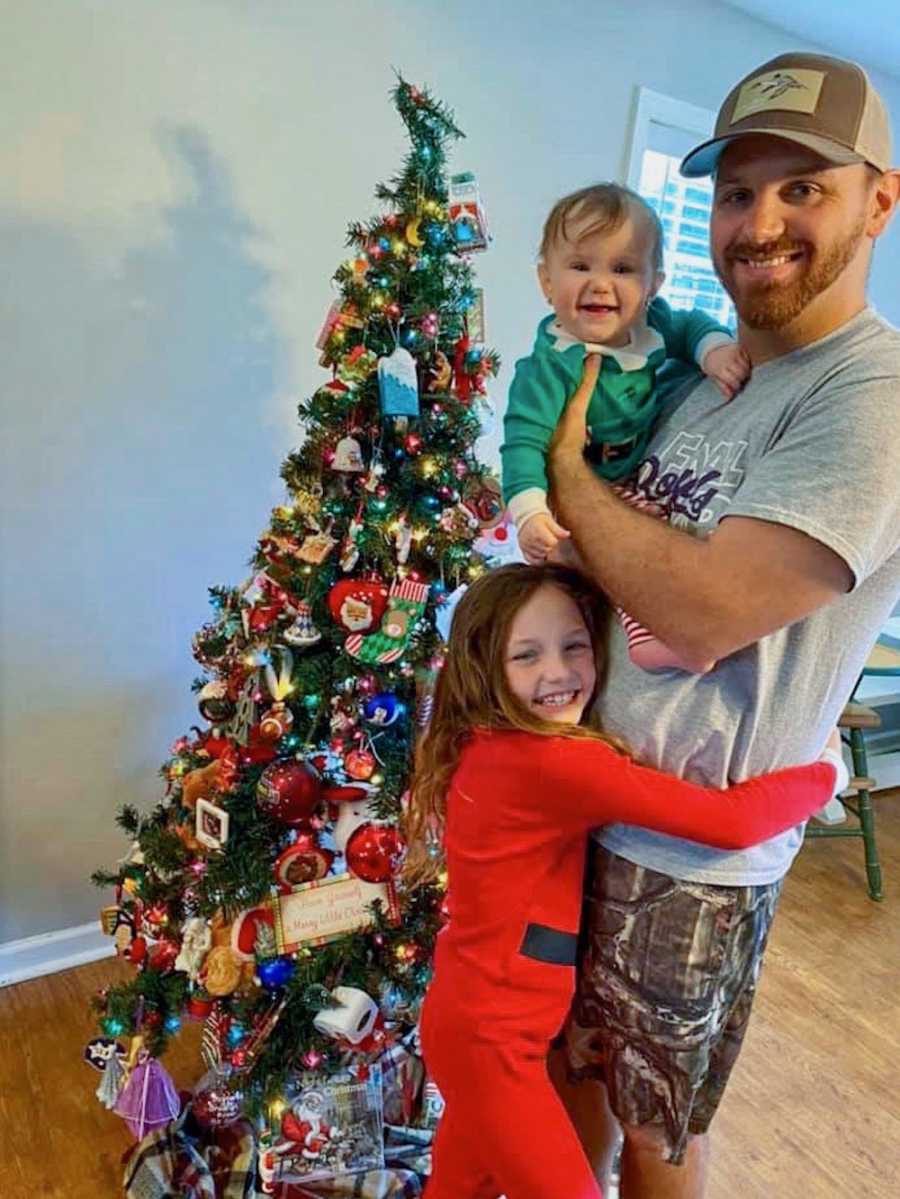 This story was submitted to Love What Matters by Amanda Byram, 29, of Georgia. You can follow her journey on Instagram here. Do you have a similar experience? We'd like to hear your important journey. Submit your own story here. Be sure to subscribe to our free email newsletter for our best stories, and YouTube for our best videos.
Read more from Amanda here: 
'You signed your rights over. I was so mad you two were laughing, carrying on like it was no big deal.': Mom pens letter to ex, 'she's 8-years-old now'
'I can't believe he left me.' She looked at me funny. 'You'd never do that to me.' I honestly didn't know what to say.': Woman explains to daughter why 'adopted' father was able to adopt her