"It all started when I fell in love with classical ballet at the age of 3. My mom took me to a dance class that offered many styles, but I kept telling her, 'I only want to dance on my tippy toes.' She decided to take me to an all-ballet dance studio. I wore my tights and leotard as soon as I got home from school because I couldn't wait for my favorite part of the day. I grew up as an only child, so I was always excited to play with my friends in class. When I turned 15, I was invited to take the 'teacher's class' after my ballet classes. I got to audition for a part in their Swan Lake dance for a recital, and I got it! I was so happy and proud of myself. This is when my first dance dream came true: I was going to wear a tutu for the first time! I worked very hard and every day, I would watch my Swan Lake VHS and practice at home in my little free time.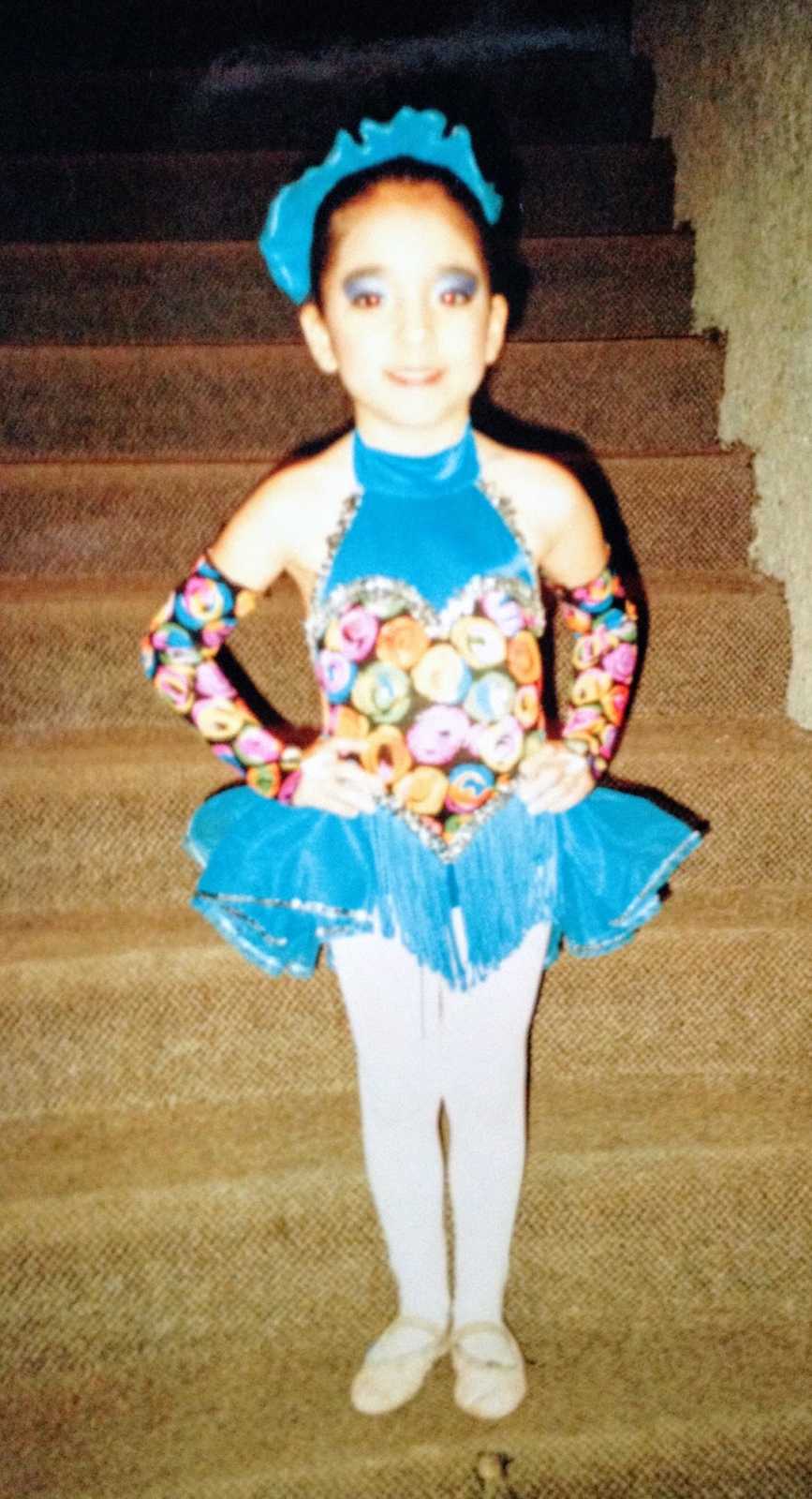 Around that time, I had my 'quinceaños' party, something very common where I lived in Mexico. I couldn't help taking photos with my Swan Lake tutu to show everyone my accomplishment. Then, something crushed me. The dance studio where I grew up, the one I thought was the best in the world, was closing. This is when the difficulties started. My dance studio teacher/director was very strict and sometimes intimidating, but she taught me discipline, technique, and responsibility. Where would I find a studio with someone like her?
Spoiler alert: I didn't. Instead, I ended up briefly at a studio with someone who told me, 'You're never going to be more than a dance studio dancer.' This person was about to be very wrong because I was about to do things, to this day, she hasn't been able to do herself. This was the first time someone told me I couldn't do what I loved the most. Something inside me fired up and gave me more determination than ever.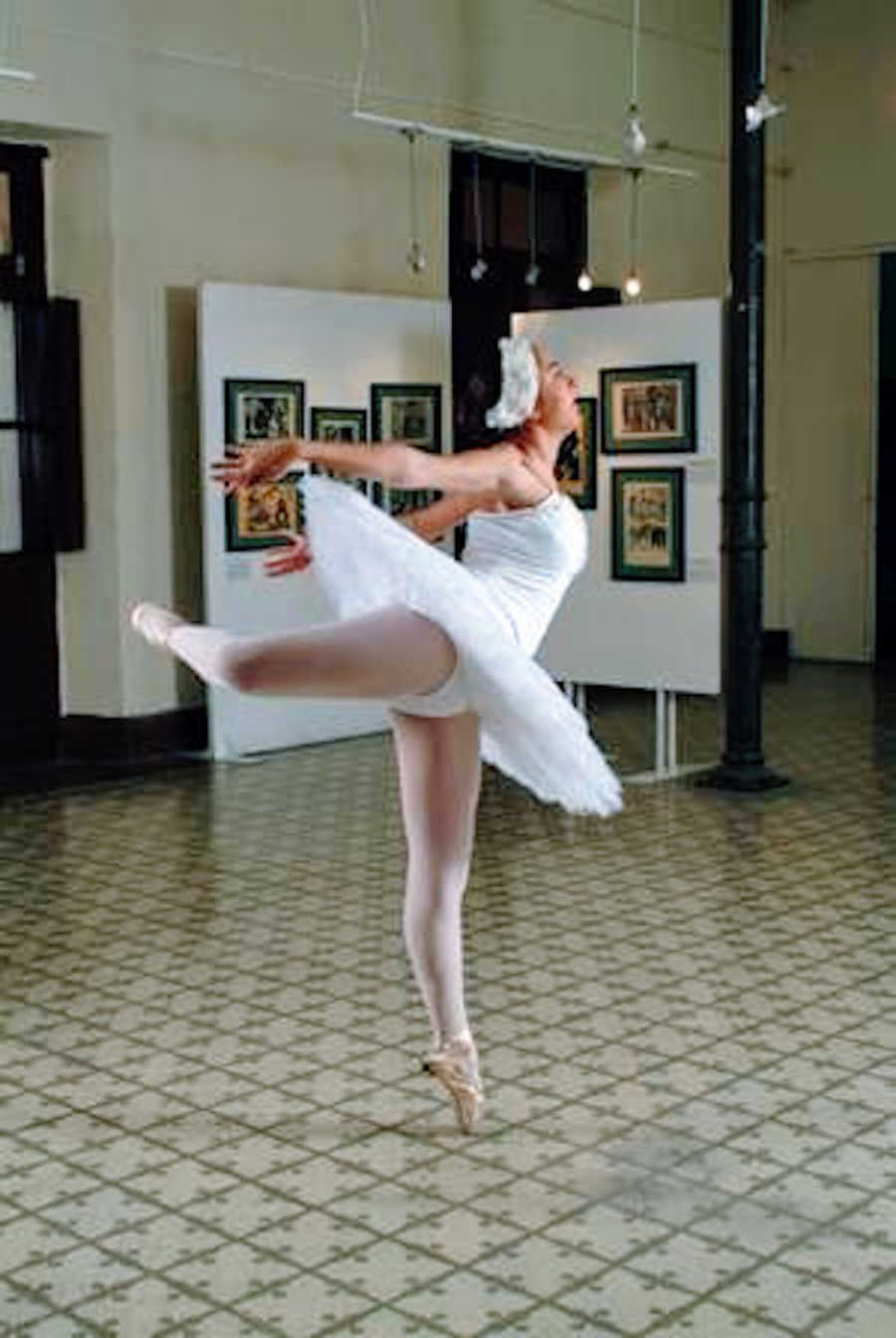 I was a teenager and naturally, my body was changing. The thin, long-legged girl didn't look the same. My Latina body was showing, and I couldn't do anything to stop it. I knew exactly what the image of a ballerina is supposed to look like. Extremely thin and flat-chested. I remember learning about eating disorders at the age of 11, because I saw them happen right in front of my eyes in fellow dancers. But I loved my body and ballet. I thought, 'What can stop me?' I found a dance studio that taught the Royal Academy of Dance of London technique. The RAD offers vocational graded exams that are an internationally-acknowledged system of assessments. They are extremely difficult. Dancers usually train 1 to 2 years before taking an exam. As for our studio, we had to travel since the examiner from London would only have two stops in Mexico. I passed several exams until I reached Advanced 2, AKA the last exam.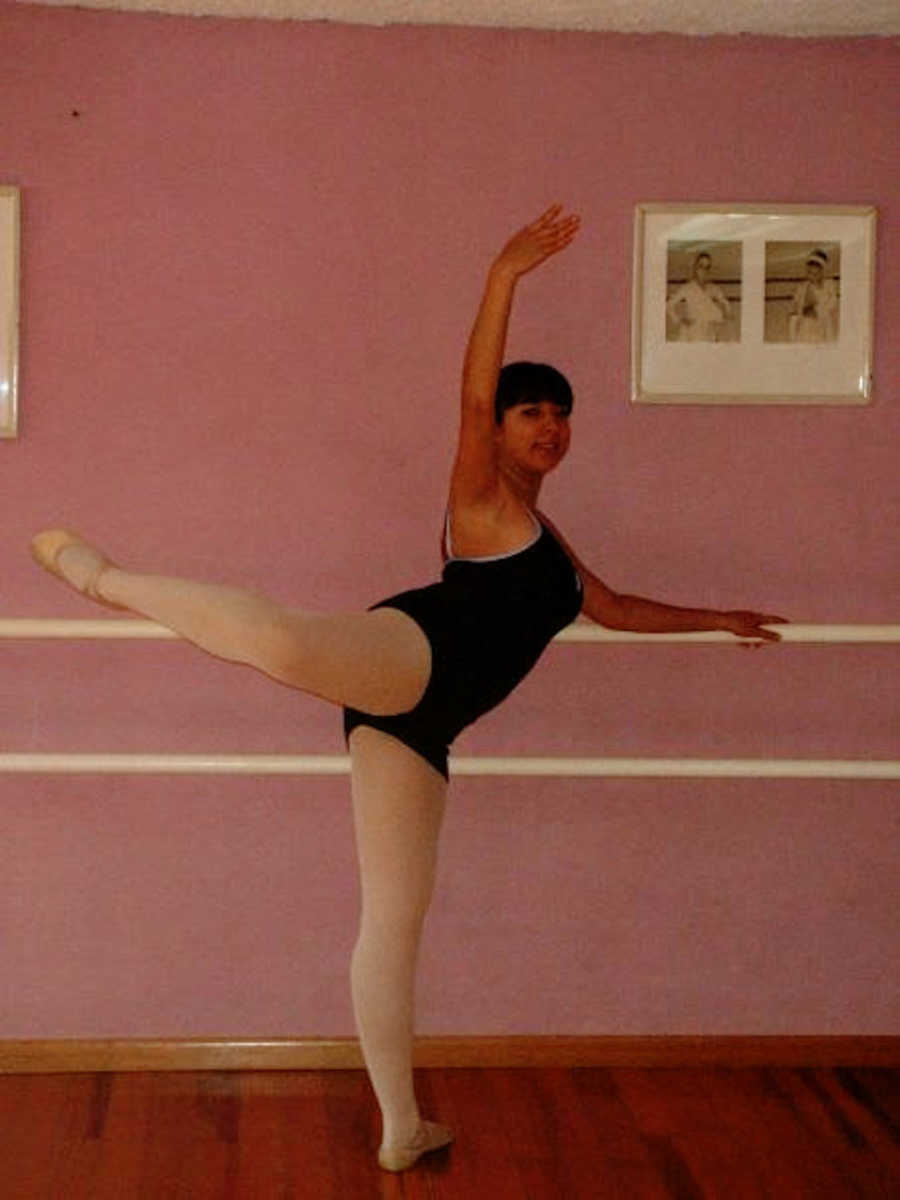 Only two students from my city were taking the exam, and I was one of them. I was training very hard, 6 days a week, but I started noticing something in my body was wrong. It seemed very odd to me while I was exercising like an athlete and eating super healthy (I loved salads), I would still gain weight. I didn't think I was 'fat,' I just knew it didn't make sense. It was frustrating not looking like a 'professional ballerina,' especially with my teacher complimenting her other student about how she had 'the perfect ballerina body' and how 'beautiful' she was, but never saying anything about me. I would just nod in agreement. Finally, the time came to take the Advanced 2 exam. My teacher said, 'Usually no one passes on their first try because of its difficulty, so we should take it as a trial run.' And that's exactly what happened, I didn't pass. But it was okay because I would keep training and would try again next year.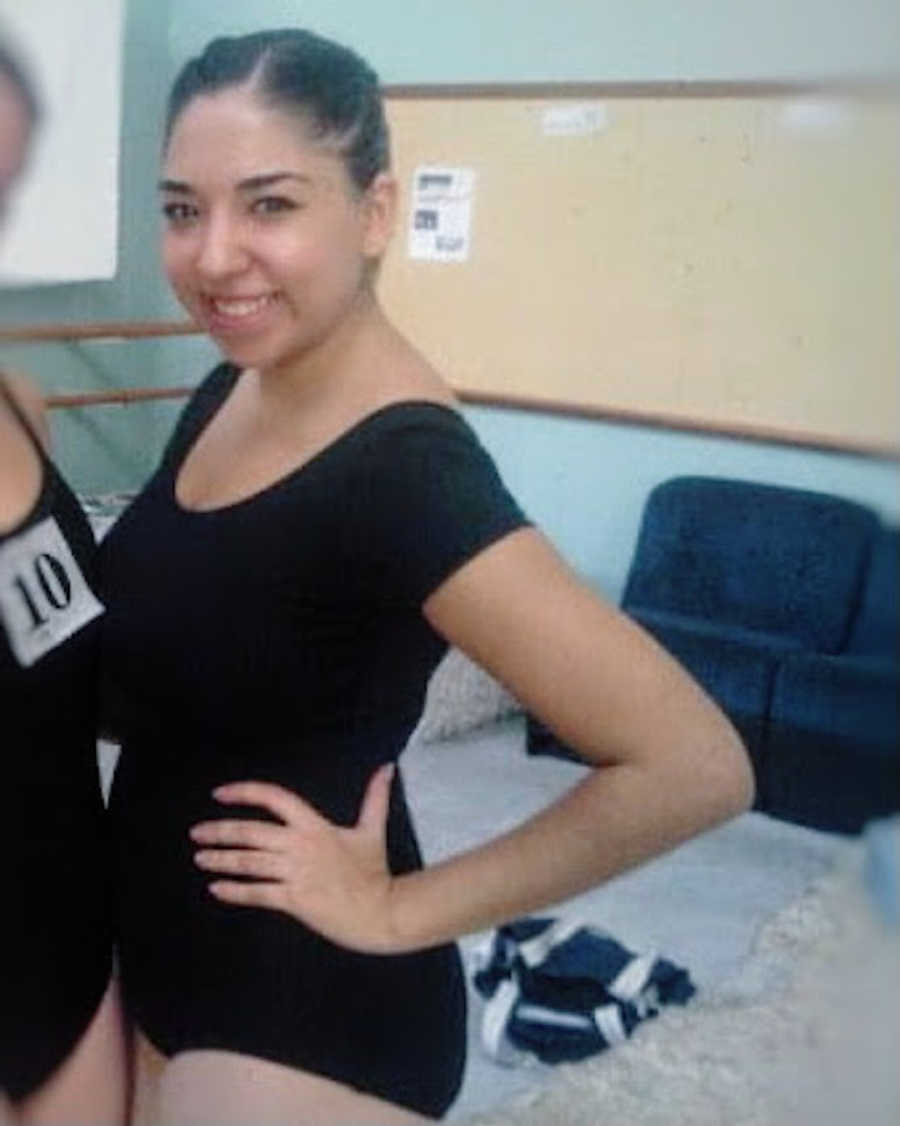 As we were getting close to taking the exam for the second time, she didn't want to represent me anymore. Without her signature, I wasn't allowed to take the exam. Do you want to know why she decided this? She thought I was going to fail again, and she kept implying to my mom I was fat. I felt heartbroken. I'd worked so hard for years, focusing my time on ballet. I didn't feel bad about all the parties and hangouts I missed because I loved ballet… but I felt like my own body was failing me, getting extremely tired during training, and gaining weight, which made me feel very heavy in pointe shoes. Now I realize I was ignoring the first signs of my future diagnosis. But you know what amazes me the most? I went to see countless doctors, even traveled to Houston, Texas. Yet no one was able to diagnose me or tell me what was wrong.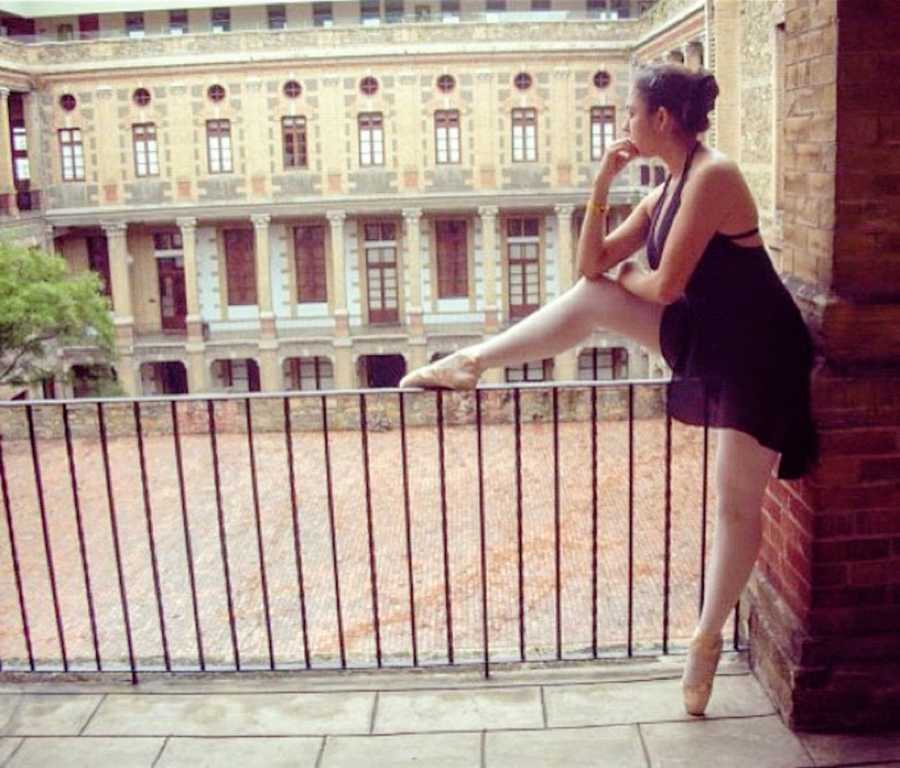 I continued with my life and moved to California to pursue a degree in dance, something unavailable in Mexico. I wish I could tell that 20-year-old what was about to come. After just a few months, I would be in the ICU of a hospital fighting for my life. How could I have missed the signs?! How did all the DOCTORS miss the signs?! It was a Sunday in 2011 when I started feeling sick. I missed a couple of days of school, so I decided to go to the student health center. They refused to see me without an appointment and gave me one for 3 days later. I emailed my professors and one of them told me, 'You should go and sit there until they see you!' On Wednesday morning my mom went with me, and I truly think just because they saw her, they said, 'Okay, I guess a nurse can see you.' They did some blood tests and when they got results the doctor told me, 'You have to go to the ER immediately.'
When I made it to the ER, I waited about 6 hours until someone saw me, and when a doctor did, all I remember is him telling me, 'Stay awake. You are going to be okay.' For some reason, I felt safe. Maybe because I didn't know I was moments away from going into a diabetic coma (DKA). They told me I had to stay overnight, but when they took me to my 'room,' as they were rolling me, I read the sign 'ICU.' 'That's not good,' I thought, still confused. I ended up staying in the ICU for a week. After, I was moved to a 'normal room' for 10 days. I don't remember anything from the hospital. I only remember a nurse asking me, 'Why are you in the ICU? You're too young to be here.' My mom, who was with me the whole time, says I was mostly asleep. It's very difficult to think back to this traumatic experience, and I can't imagine how my parents must have felt, seeing their only child fighting for her life and one of them being in a different country.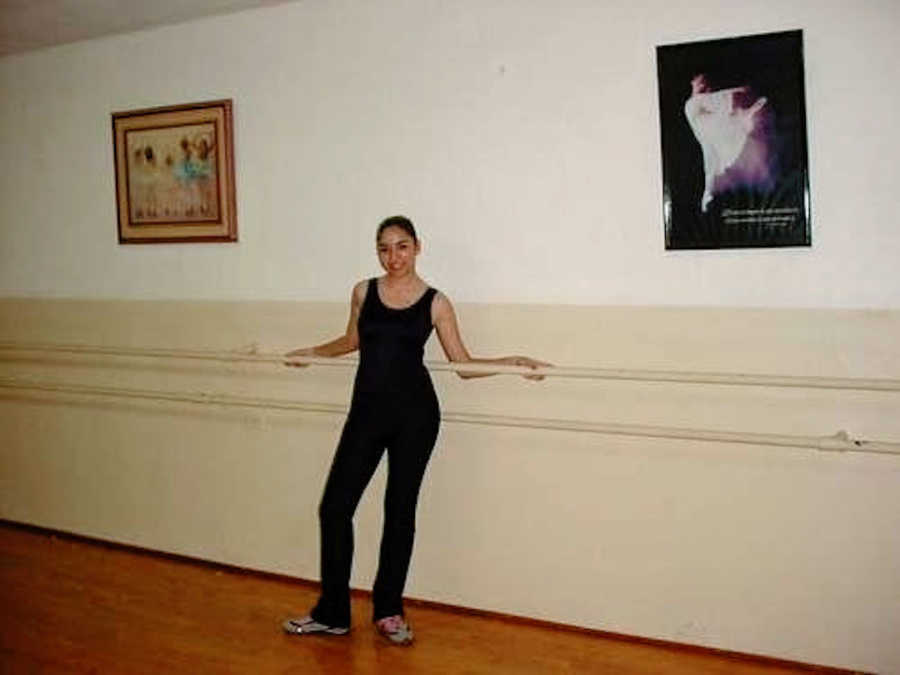 I remember when I got out of the hospital crying a lot, thinking, 'Why me?!' My mom, who is the strongest person I know, would tell me, 'Everyone has their fights. Some people live without legs, or blind, or some people are fine until they get cancer. Your fight is diabetes. And you have two options: continue to suffer, or face life with a smile and move on.' When I thought about it that way, it didn't seem so bad after all. 'At least this is an invisible illness and people can live a long life with it,' I thought. I decided I would try the second option. I was scared of needles and hated blood, so it was very overwhelming. While I adjusted to my new life, I stopped dancing. For some reason, it felt impossible to make my dream come true. The ultimate dream of being a professional dancer.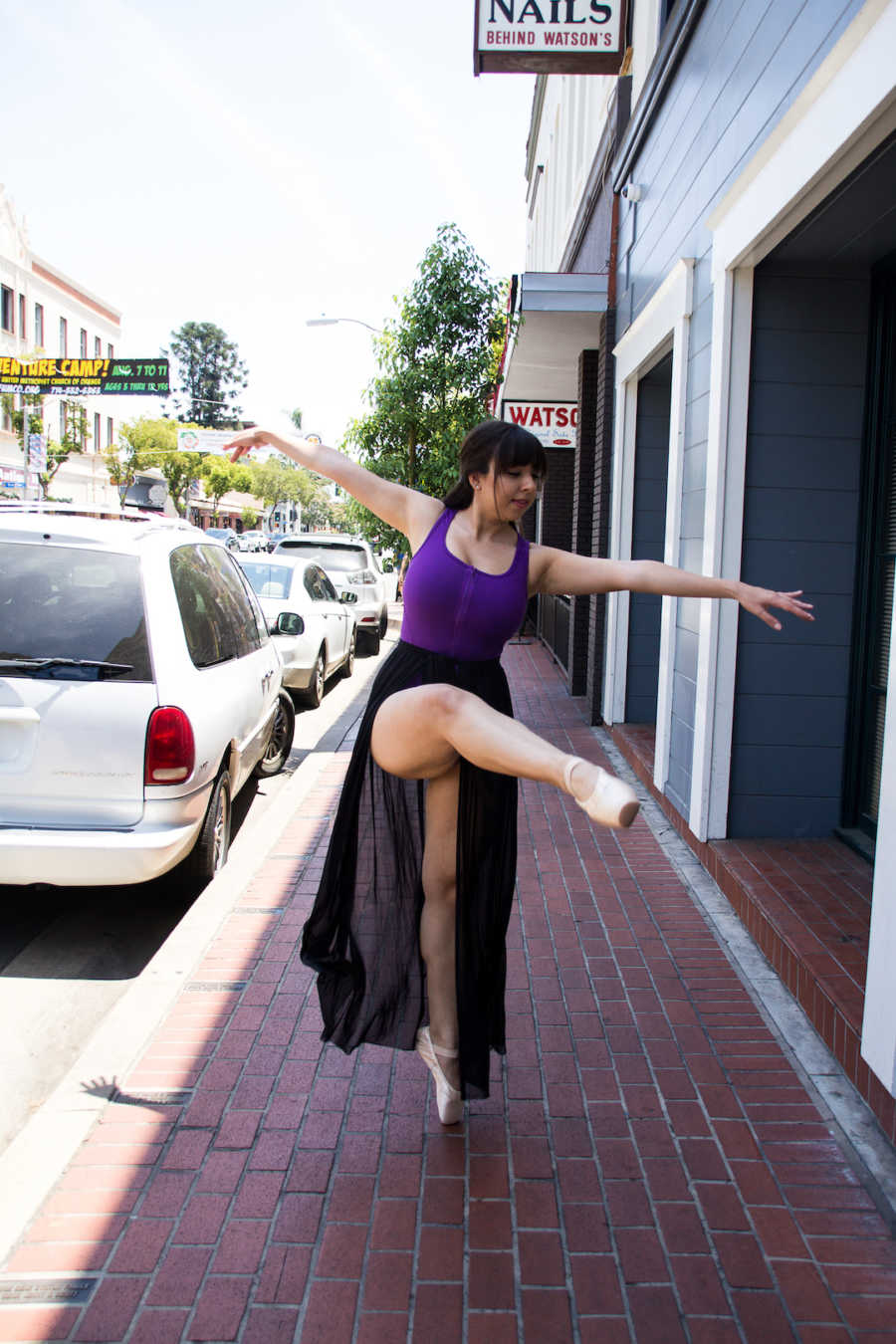 I wasn't thin, I had to take care of my blood sugar and not exercise too much, and then I had a new medical device in my belly. Who would cast me in a show like this? I wasn't the perfect canvas for a choreographer. I hid my Dexcom CGM (continuous glucose monitor) and my diagnosis, thinking, 'I don't want to add something else to the list of what people are already criticizing me for.' I was accepted at a community college and then transferred to a CSU university to study dance, and I was very scared and excited at the same time. I wasn't sure I was going to be able to do it until the end. At both places, I had the most supportive director and professors who were very understanding when I had to sit down in the middle of dance class and eat some candy because my blood sugar was dropping, or anytime I came to class tired because my blood sugar roller coaster didn't let me sleep the night before. They were the only ones who knew about my condition besides my parents. Then one day, something happened that started to change my mindset.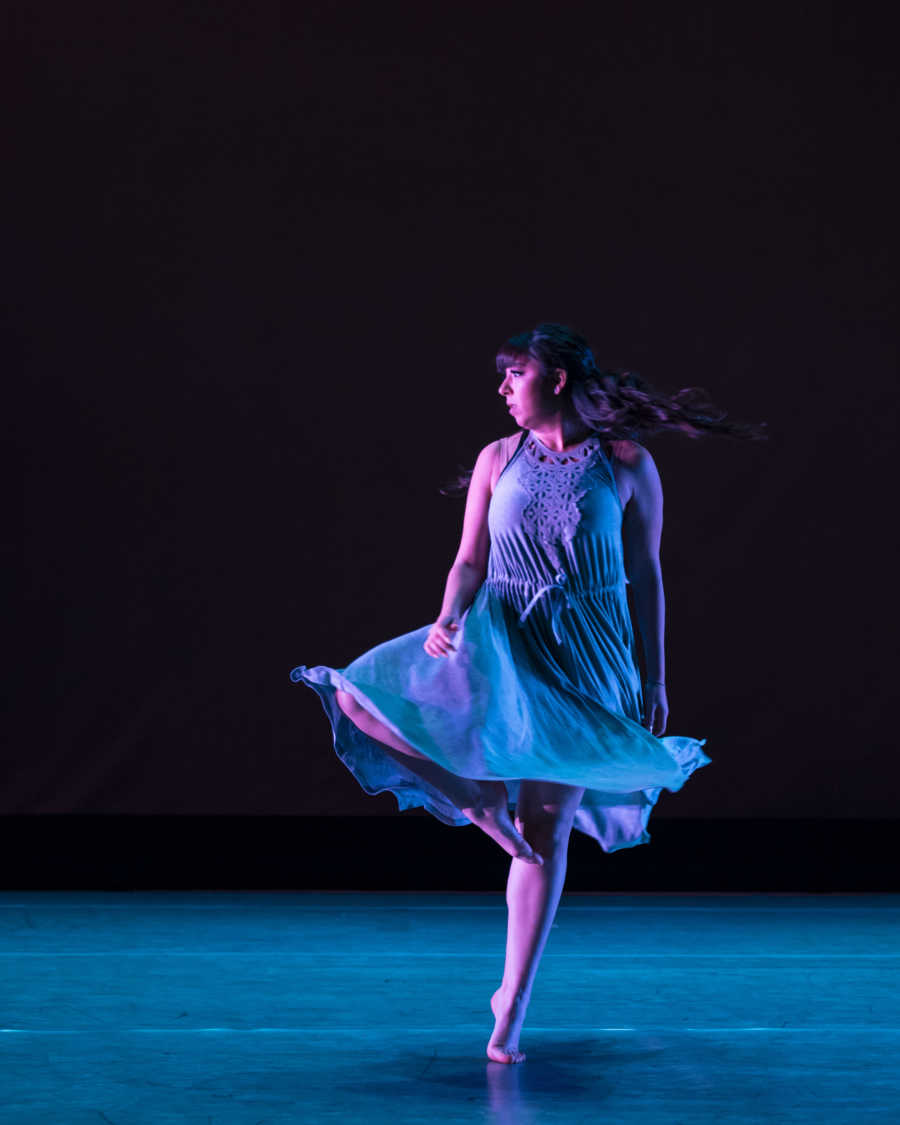 My dad sent me an article that read, 'Miss Idaho Walks The Stage In A Bikini—With An Insulin Pump.' What?! Someone is walking on a stage with an insulin pump hanging out?! For everyone to see?! I was shocked. There she was, Sierra Sandison, in a bikini with the biggest smile on her face and her insulin pump attached to her bottom. This was the first time I saw anyone on any kind of stage with a medical device for the same disease I had. I still wasn't convinced it would be okay in the dance world, so I continued to hide my condition and my CGM until I had another near-death experience that made me understand why it is important to talk about it.
One day, as I got to a theater in LA to work as a stage manager, I had the worst hypoglycemia episode I've ever had. My mom who was with me had to call 911. When they arrived, my blood sugar was at 15 mg/dL. Normal blood sugar should be around 100 mg/dL. I almost died… again. 'I'm never hiding my condition again. If I had been by myself in rehearsal, these people wouldn't have known what to do to help me,' I thought. 'It's time to let go of my fear of people knowing I am a Type 1 diabetic.'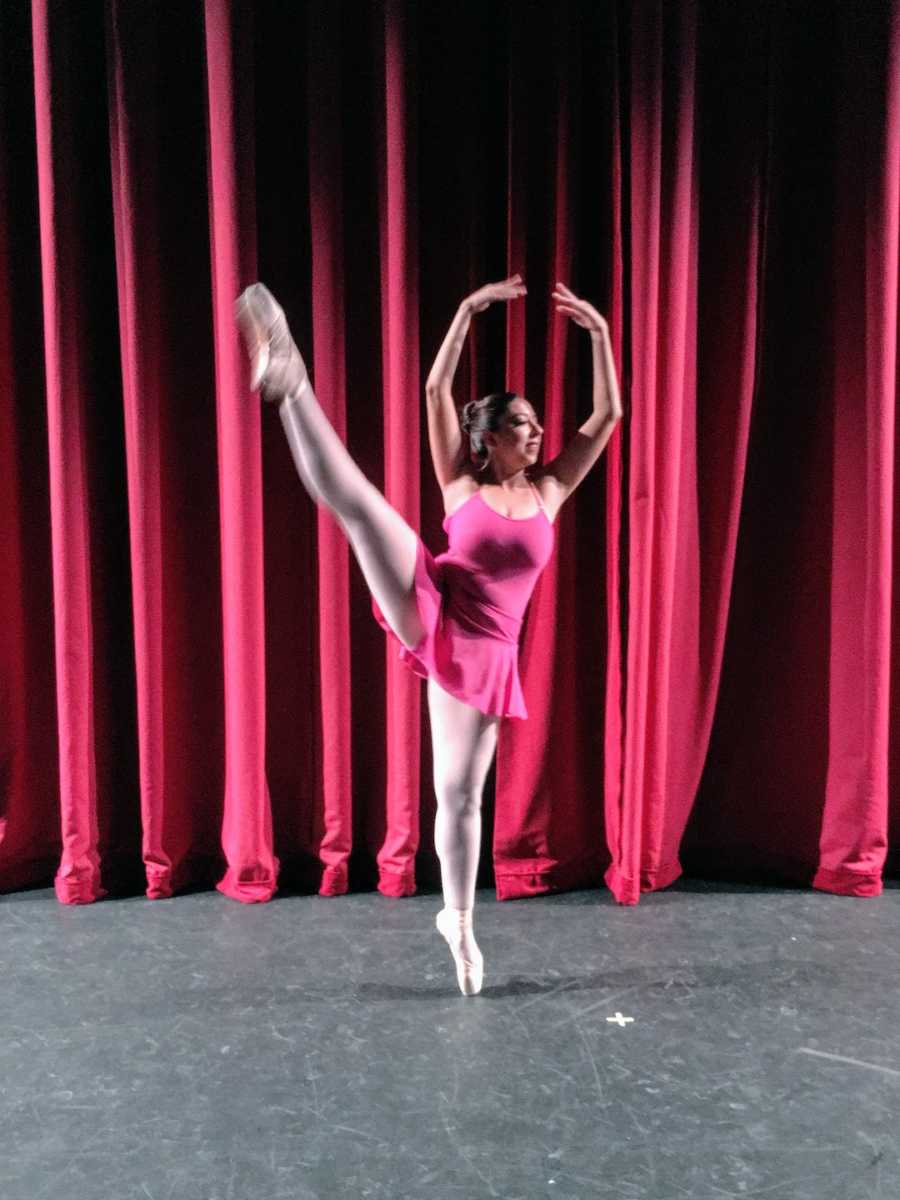 Through literal blood, sweat, and tears, I graduated with an AA degree in dance and a bachelor's degree in theater arts in dance. While pursuing my BA, I had the first opportunity to be part of a dance company with Kenneth Walker Dance Project. After many performance opportunities, my appearance and medical devices shockingly (to me), did not affect a single one. This is what I always wanted, and I'm forever grateful to those people who took a chance on me even when I didn't 'look the part.' After I graduated, feeling satisfied achieving my goal, I stopped dancing for so many hours. I've always had it clear my body won't let me dance forever, so I decided to pursue another degree, this time behind the scenes: technical theater. I also got certified in beauty makeup, just for fun.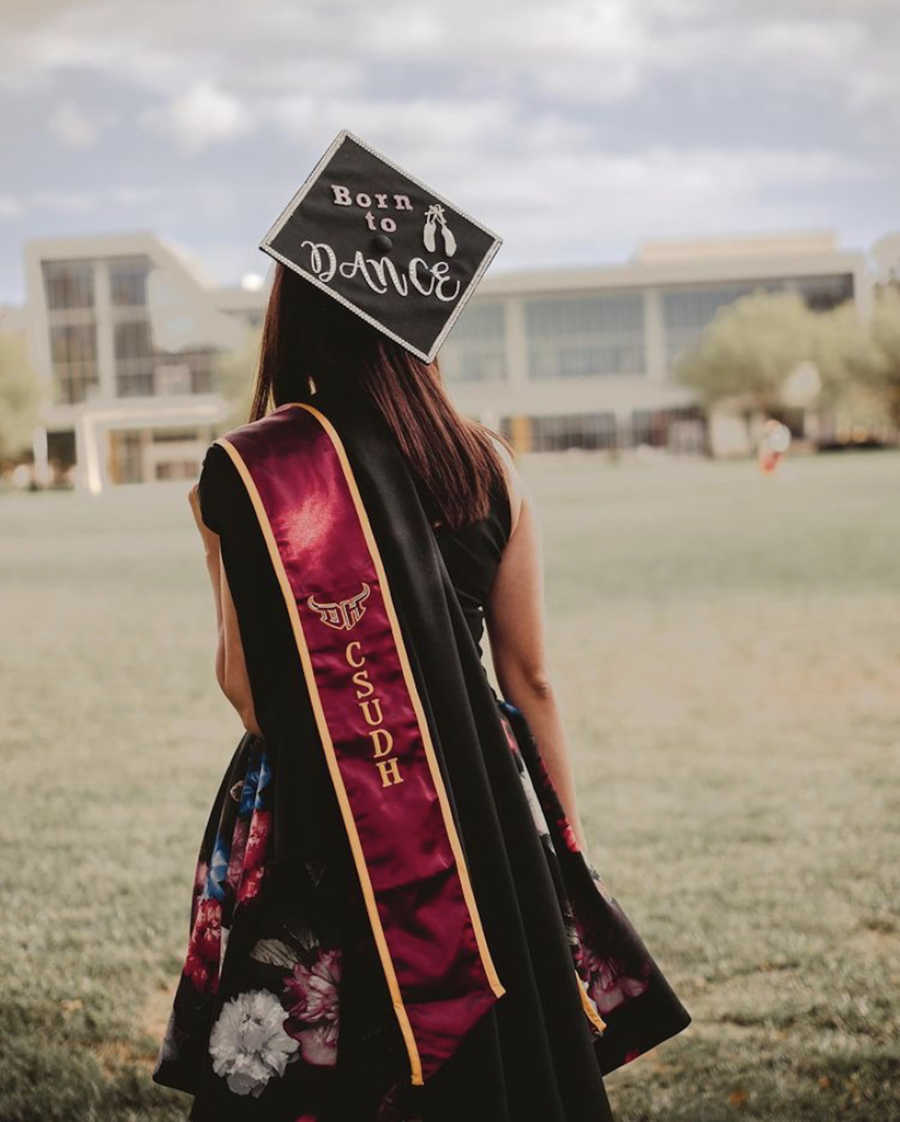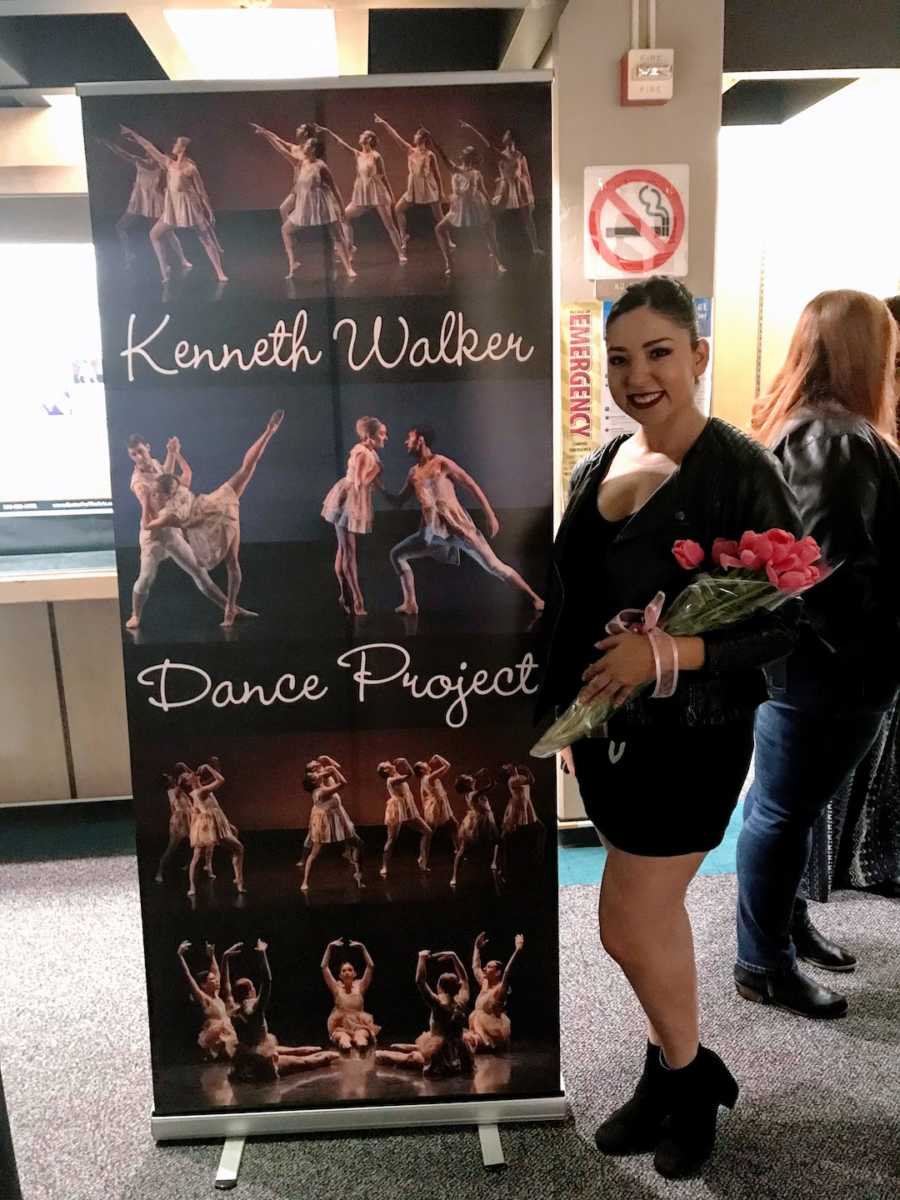 One day, I stumbled by a diabetic community online and thought, 'What? People talk about their journeys with diabetes? I want to be one of them! I want to meet people like me, and I want to be an inspiration and role model to younger girls who think this disease will stop them from achieving their dreams.' And one day, as I got new stickers in the mail to decorate my insulin pump and sensor, I had the idea to match them with my makeup. And that's how I started posting makeup photos related to diabetes on Instagram! That has become my favorite way to raise awareness.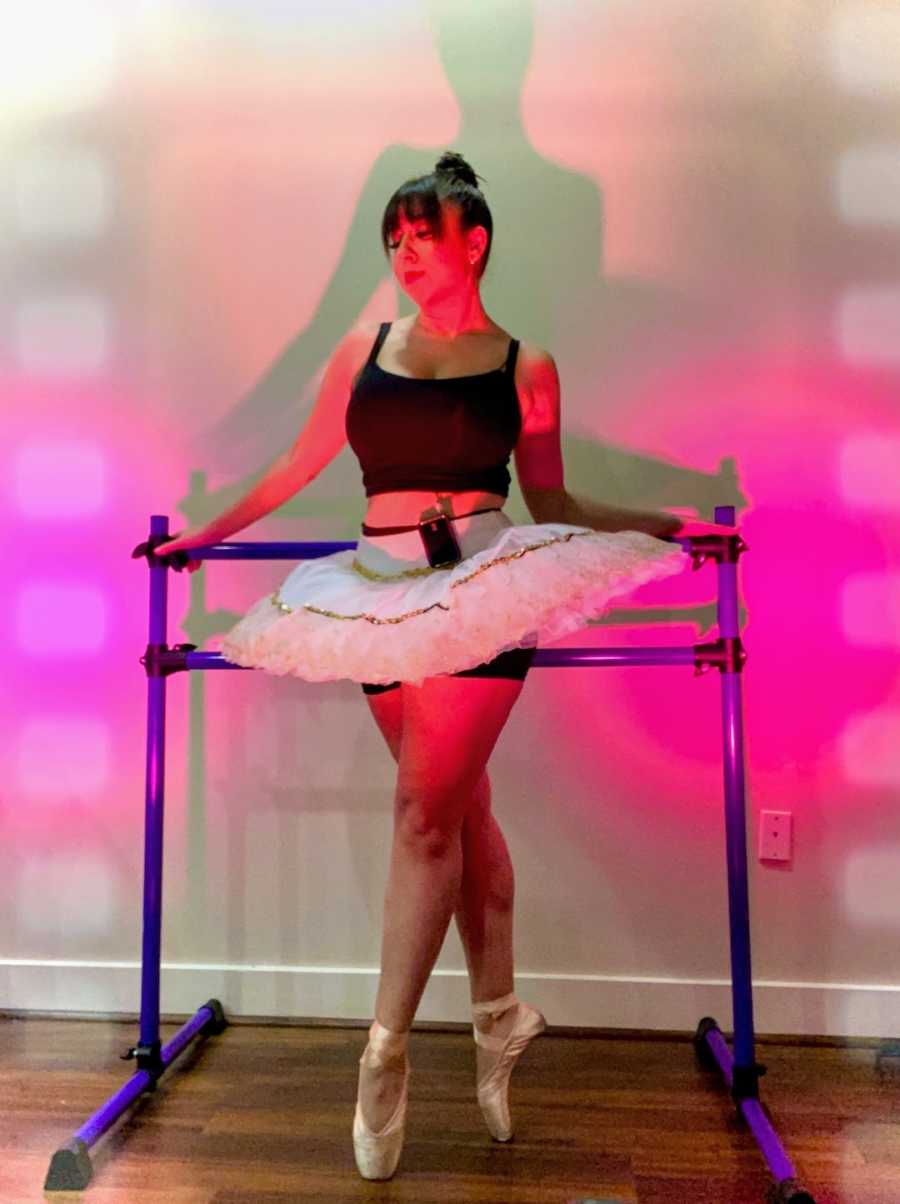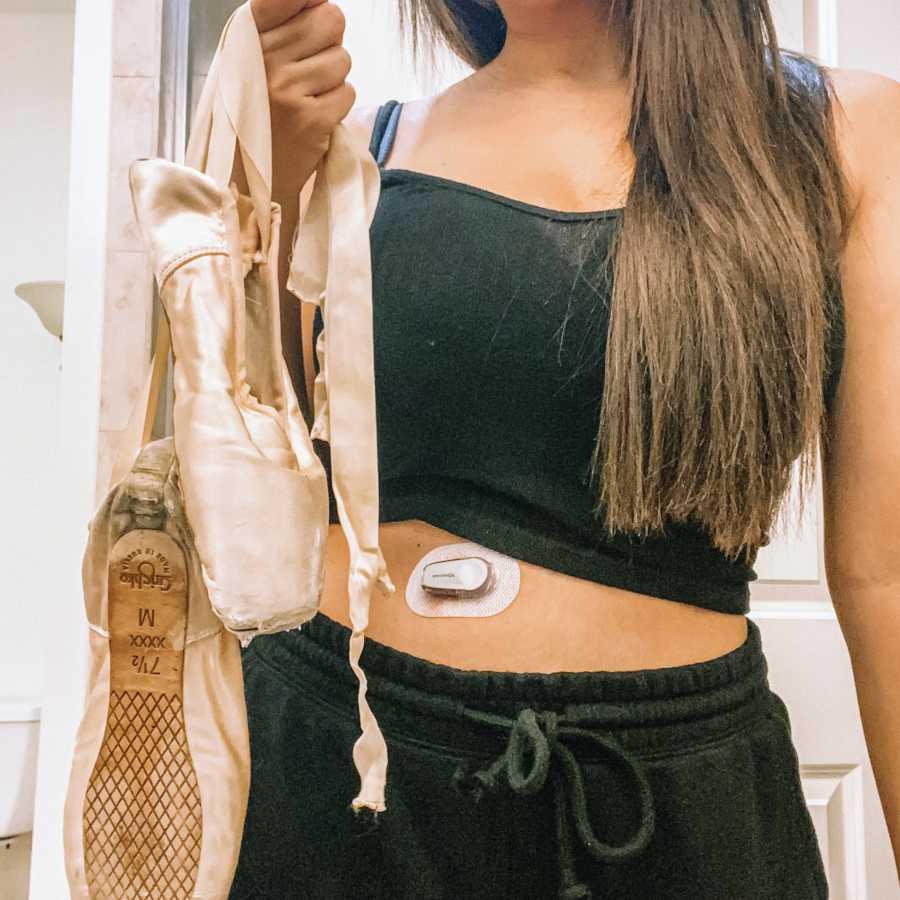 Anytime I get a message from a fellow diabetic saying they're inspired by it or a non-diabetic friend I haven't seen in a long time thanking me for sharing information they never knew about this disease, it makes me so happy I can be the person I wish I had, a role model who can tell recently diagnosed diabetics it will be okay. And even though there is no cure for it yet, if you have determination, you can have a happy life and achieve the dream that seems impossible. Just like the saying goes, 'Dios le da las batallas más difíciles a sus mejores guerreros,' (God gives the hardest battles to his toughest soldiers). We have to stay strong and keep fighting our fights, warriors."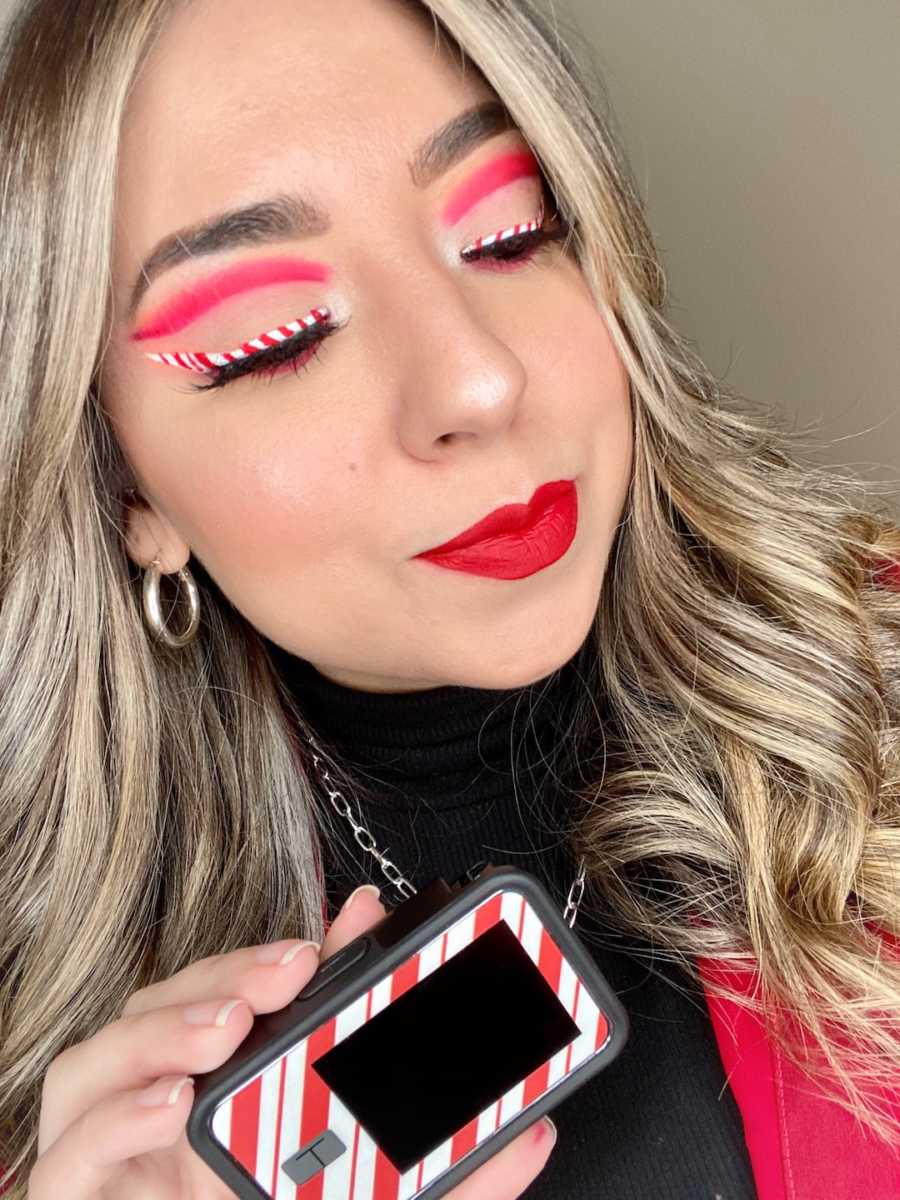 This story was submitted to Love What Matters by Mayra Pedraza of Irvine, California. You can follow her journey on  Instagram. Submit your own story here, and be sure to subscribe to our free email newsletter for our best stories, and YouTube for our best videos.
Read more stories like this:
'My sister called. 'Rachel is thirsty. I think she has heat exhaustion.' She stopped breathing. I was on the phone as they started CPR.': Mom loses daughter to undiagnosed Type 1 Diabetes
'My eyes! Something is wrong with my eyes!' He throws down his backpack, screams, and slumps onto the bench.': Mom to son with Type 1 Diabetes claims 'no one can prepare you for this'
'Can I go to the nurse's office?' I was dizzy, ready to faint. My teacher turned to me and said, 'Absolutely not. Sit down.' She didn't believe me.': Young woman recounts journey with Type 1 Diabetes
'My daughter was knocked out. Joking, I asked if she was breathing. Until I felt no movement.': Mom loses daughter to undiagnosed childhood diabetes
Do you have a loved one with diabetes? Please SHARE on Facebook to make them aware there is a community of support available.