Disclaimer: This story contains mentions of self-harm and child abuse that may be triggering to some.

"Where to begin…I had a very depressing, lonely life. When I was born, my biological mother, Jenny L. Pike, called me a monster, because I was born with a cleft pallet and lip. I wasn't what she wanted or expected. Jenn (my biological mother) never really cared for me, she mostly just collected my child support and SSI and never helped me through life. I was mostly just pushed to the side. Jen only made sure I had my surgeries were done, because without them she would not get my benefits.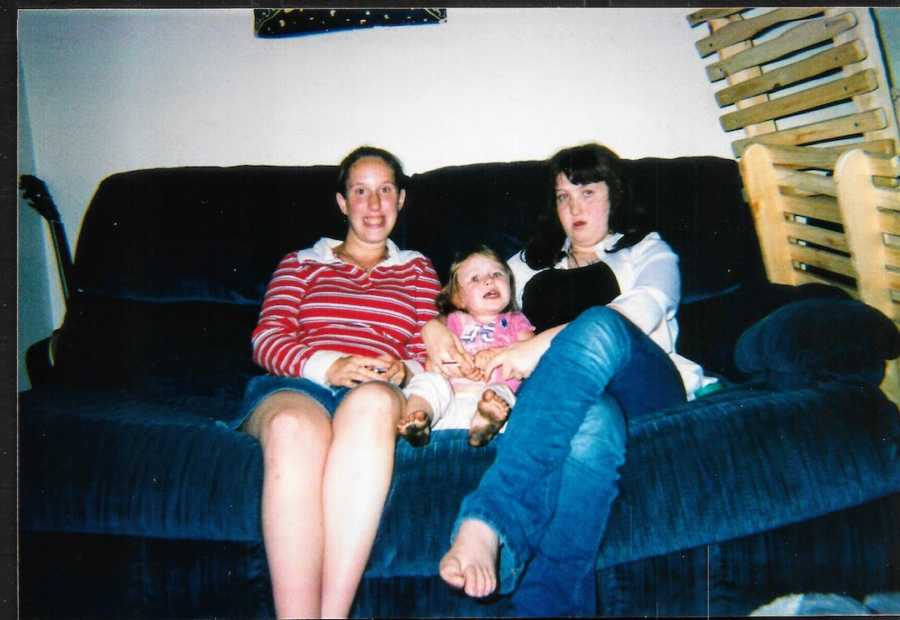 When I turned about one, I met my adopted father, Shannon. He and Jenn started seeing each other about that time. With my biological father, Paul E. Cunningham III, out of the picture and never seeing me, Shannon became my father in my eyes. I loved Shannon from the moment he came into my life and still do. I'm daddy's little girl. I have an older sister, Ashley, but we became distant in the last year and a half and just began to talk again recently. She was three years older than me, so she got into trouble a lot and was not very present in my life until my adult years. Shannon had two boys with Jenn. My brothers. Thomas, Shannon Junior, and I are very close. Jenn cheated on my father, Shannon, about the time Thomas was conceived, and when it came out and the DNA test was done, the two broke up.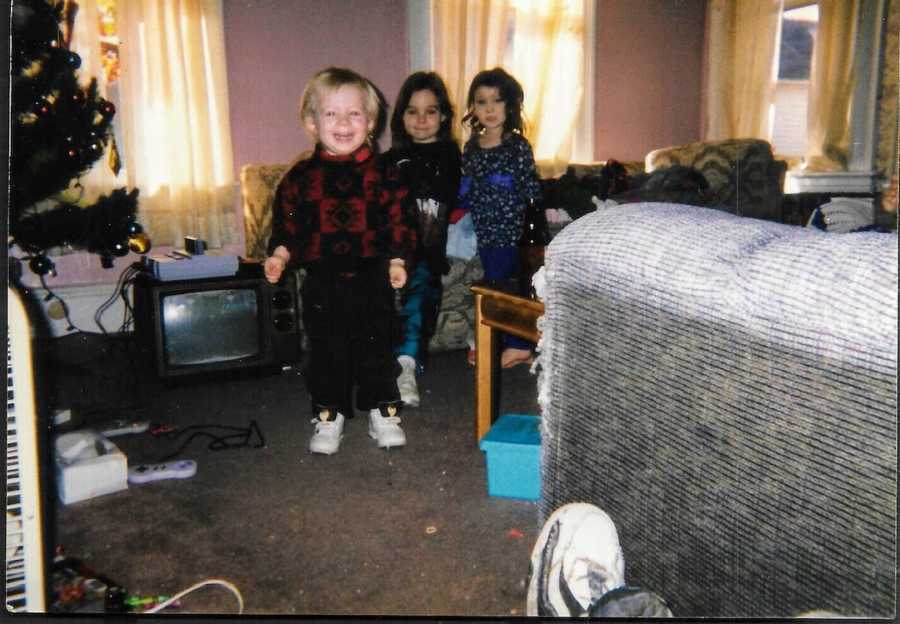 I don't remember too much of my childhood when Jenn and Shannon were together. I guess you could say I blocked it out. After my dad moved out, Jenn began seeing the man she cheated on my dad with, Kenneth. He moved in and made Shannon's life and mine a living hell. Jenn and Ken favored Ashley and Thomas. Shannon and I were treated horribly. I remember times if I wouldn't fall asleep and would talk to myself or talk with one of my siblings, Jenn or Ken would come in with a belt and hit us. I have a scar on my lower jaw from the buckle hitting me. There were times they would grab us out of bed if we didn't go to sleep right away and they would stick us in the laundry room and turn the dryer on and close the door. There was no ventilation in that room, so we would almost suffocate in there and they would open the door after twenty minutes.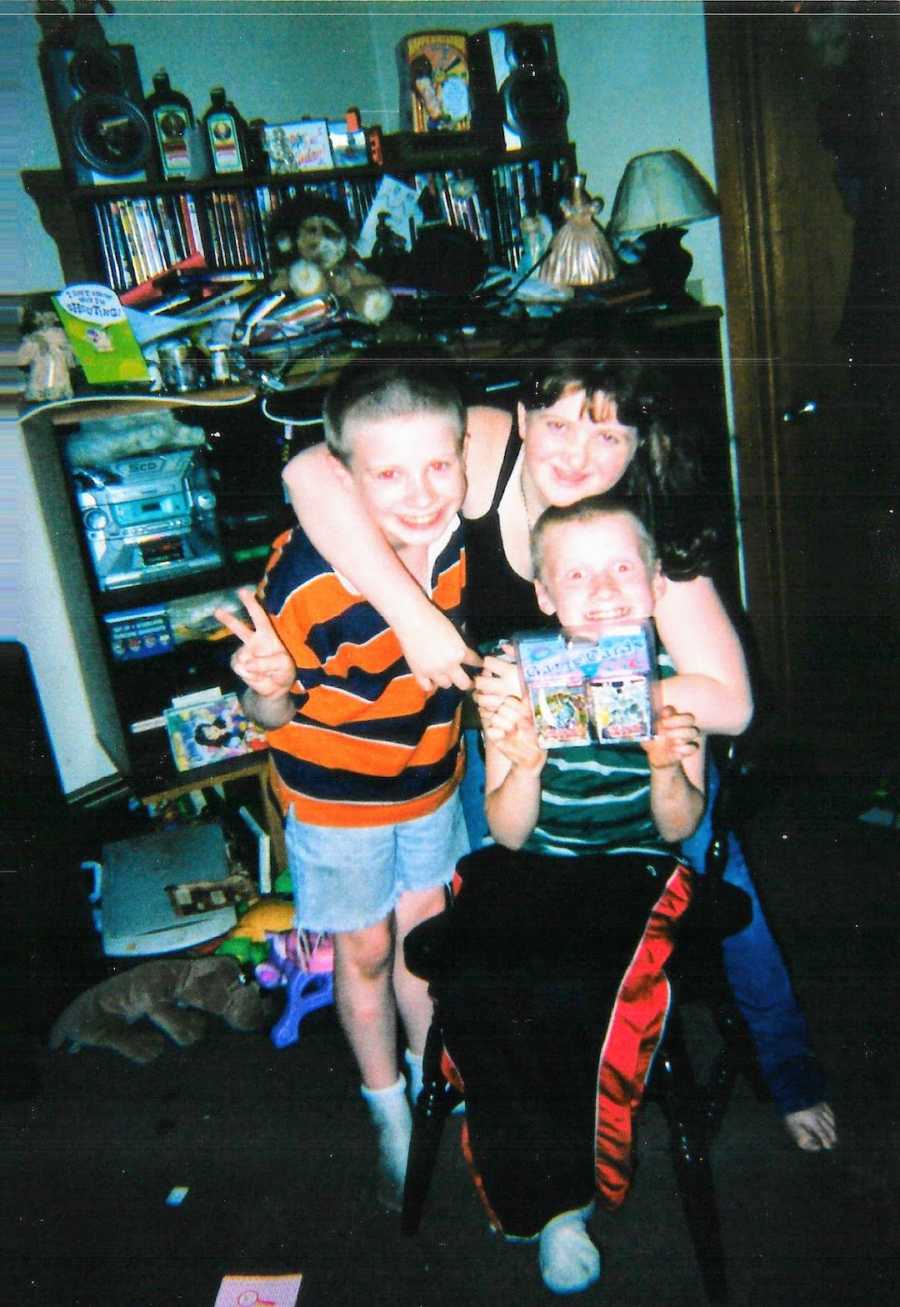 When my dad found out about them hitting us and trapping us in the laundry room, he confronted Ken and Jenn. Ken denied it and said we were liars. My dad and Ken got into a fist fight outside, and when my dad realized we could see he stopped and walked away. That was one of the scariest moments in my life. I can still imagine that night as if it happened five seconds ago. I only remember the morbid times with Jenn. I don't remember even one good memory with her. I was so alone living with her and sometimes I question maybe it's why Ashley turned to drugs at fourteen, ran all the time, and purposely got herself in lock-up growing up. We all always felt we needed to 'win' Jenn's love. As I got older, and after she helped take two of my children from me when I did nothing wrong, I realized the kind of person she really was.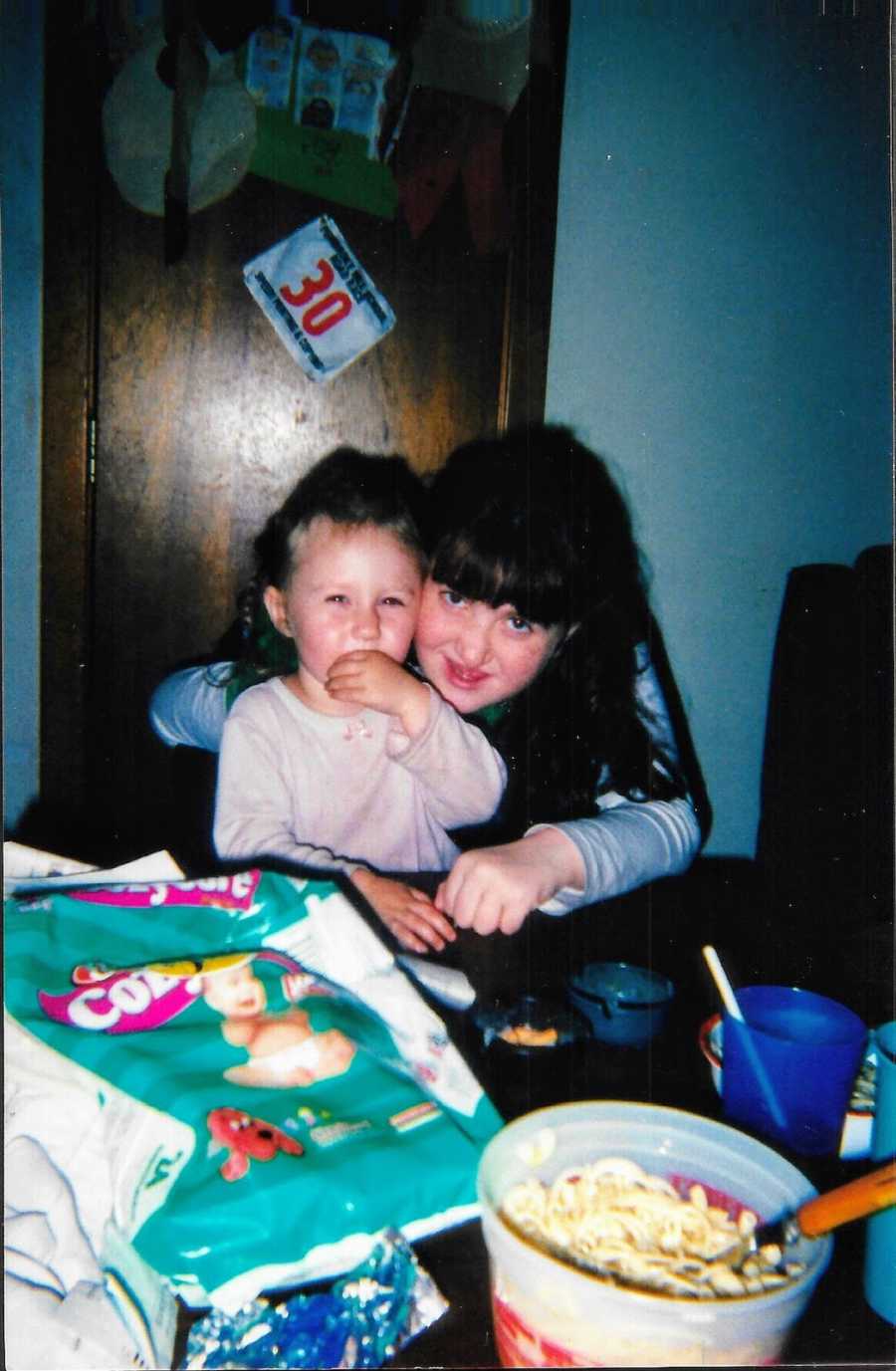 She's the same thing she called me the moment I was born. Jenny is a monster. Paul, he is worse than a monster. When I got older, I discovered Paul sexually touched Ashley and a few other young girls. Jenn only put a restraining order on him and never pressed charges, so he never did time for what he did. I met Paul for the first time when I was fourteen and he made empty promises and broke me. My dad, Shannon, was there, though. He never let me down. He kept his word as best as he could and never promised me anything he couldn't keep. Let's fast travel to when I was nine years old. My dad was working at our local Dunkin' Donuts. He was raising me and my brothers, and we lived in a one-bedroom apartment. Jenn was living in her car with Ken, hopping from motel to motel, and only saw us once or twice a month.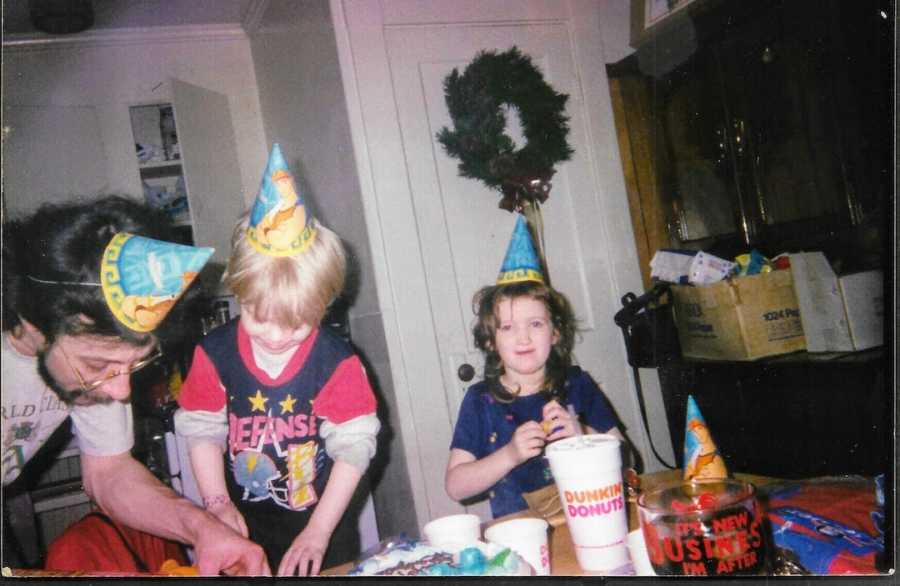 My dad did everything he could to raise and protect us. He had a work friend, Doris Langlois (her previous married name). One day, we got a knock on the door as I was watching my brothers until my dad got home. I answered the door with a big smile and pigtails to greet Doris. I remember being so excited to meet her, I took her hand and let her in the house. As time went on, my siblings and I referred her as 'Auntie' Doris. She had a daughter who was the same age as me, Trisha. At first, Trisha and I got along, but as we got to know each other we couldn't stand each other. Needless to say, Trisha and I do not speak. When my brothers, sister, and I found out my dad and Doris were seeing each other, some of us were happy for them, and others not so much.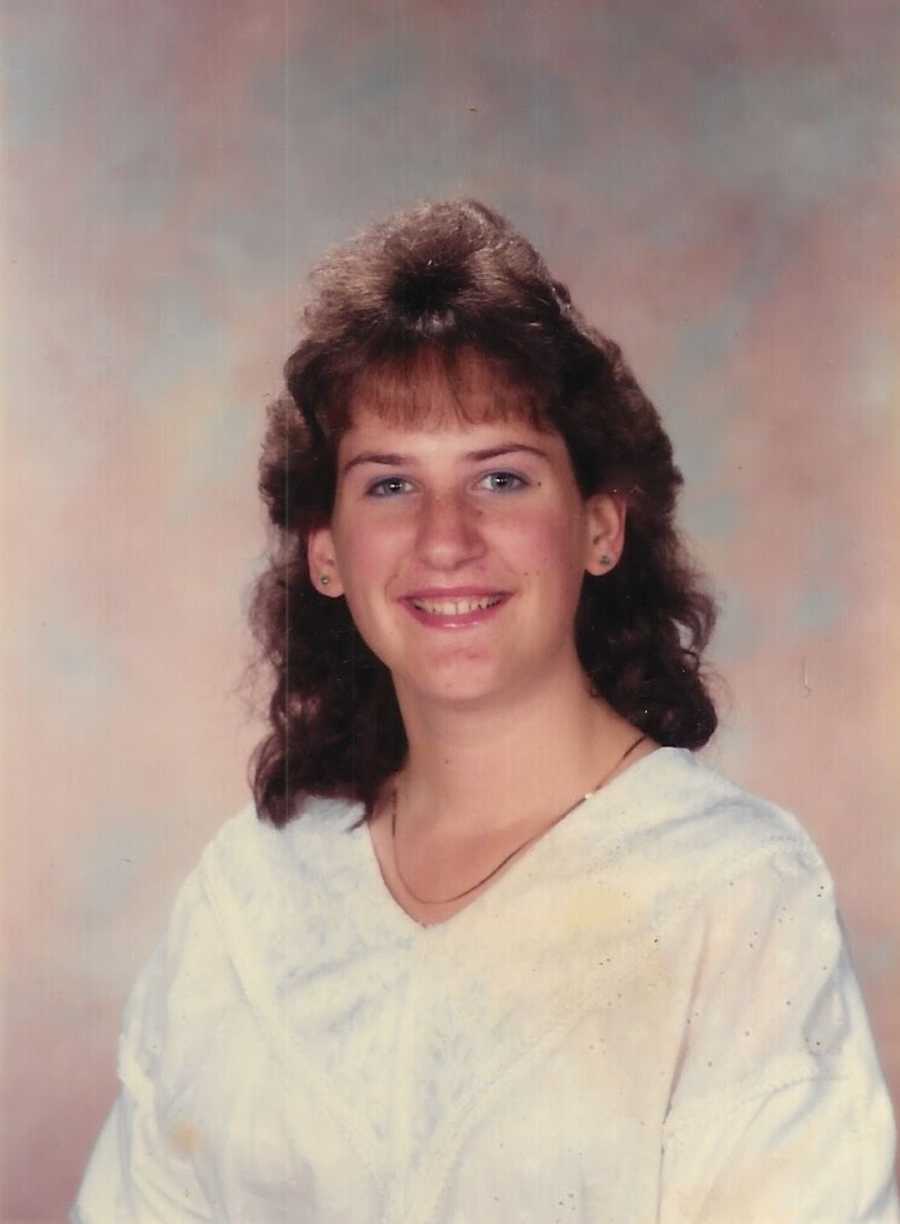 Doris and my dad lived with each other after some time in a two-bedroom apartment and had a little girl together, Liliane. It was a small place, but we all managed we were happy. Jenn later ended up getting a place and I had to move back with her. It was back and fourth for years. I cut myself when I was with her. I didn't when I was with my dad. By the time I was nineteen years old, I found out I was pregnant with my oldest son, Alistar Mullen-Cunningham. My dad and Doris were very supportive, even though I treated them badly and made my dad drop me off somewhere and ended up homeless. I hurt him so badly and I feel horrible to this day for doing so. Jenn couldn't care less that I was having a baby. She didn't care until Alistar was born.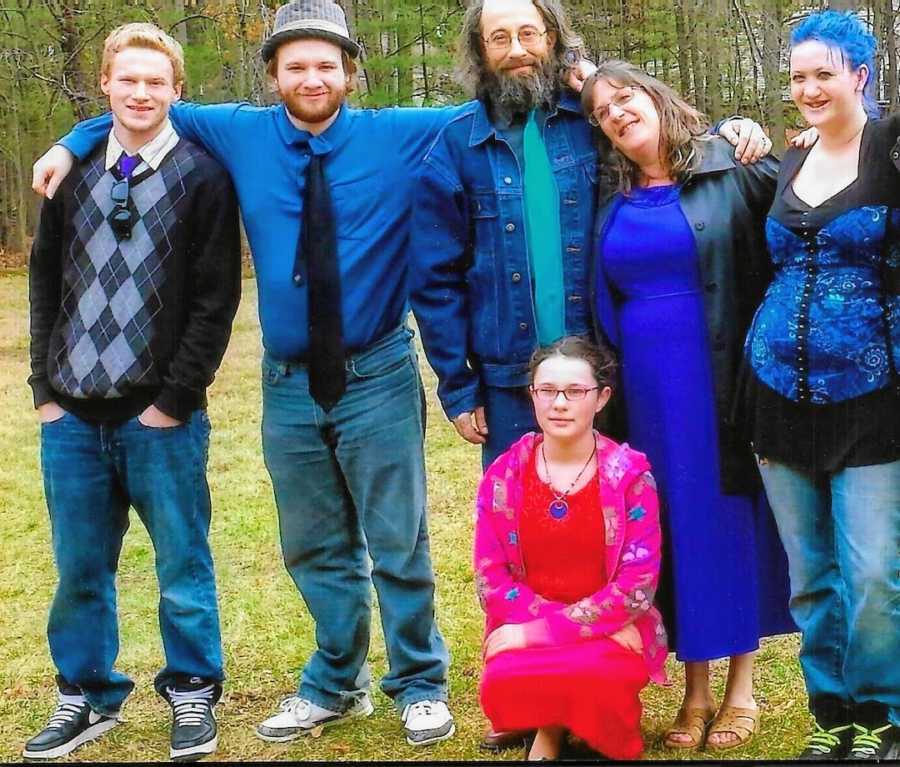 At the time of Alistar's birth I was with a man, Anthony Seirra, who was abusive and cruel. He was not Alistar's father. He beat me in the hospital and made me allow him to sign the birth certificate. When Jenn, my Aunt Yvonne, and Ashley found out, they made up stories saying I was using drugs and selling myself. They manipulated me into handing Alistar to my Aunt Yvonne. Alistar is now eight years old and Yvonne barley lets me see him. She lies to the court, tells them I'm a drug user and I don't know how to take care of a child with disabilities. She convinces the court I'm unstable and I'm not trustworthy. I try as hard as I can to get more time. Yvonne refuses to allow it or she makes excuses. She ignores my texts unless it's about my other children. She fools so many people.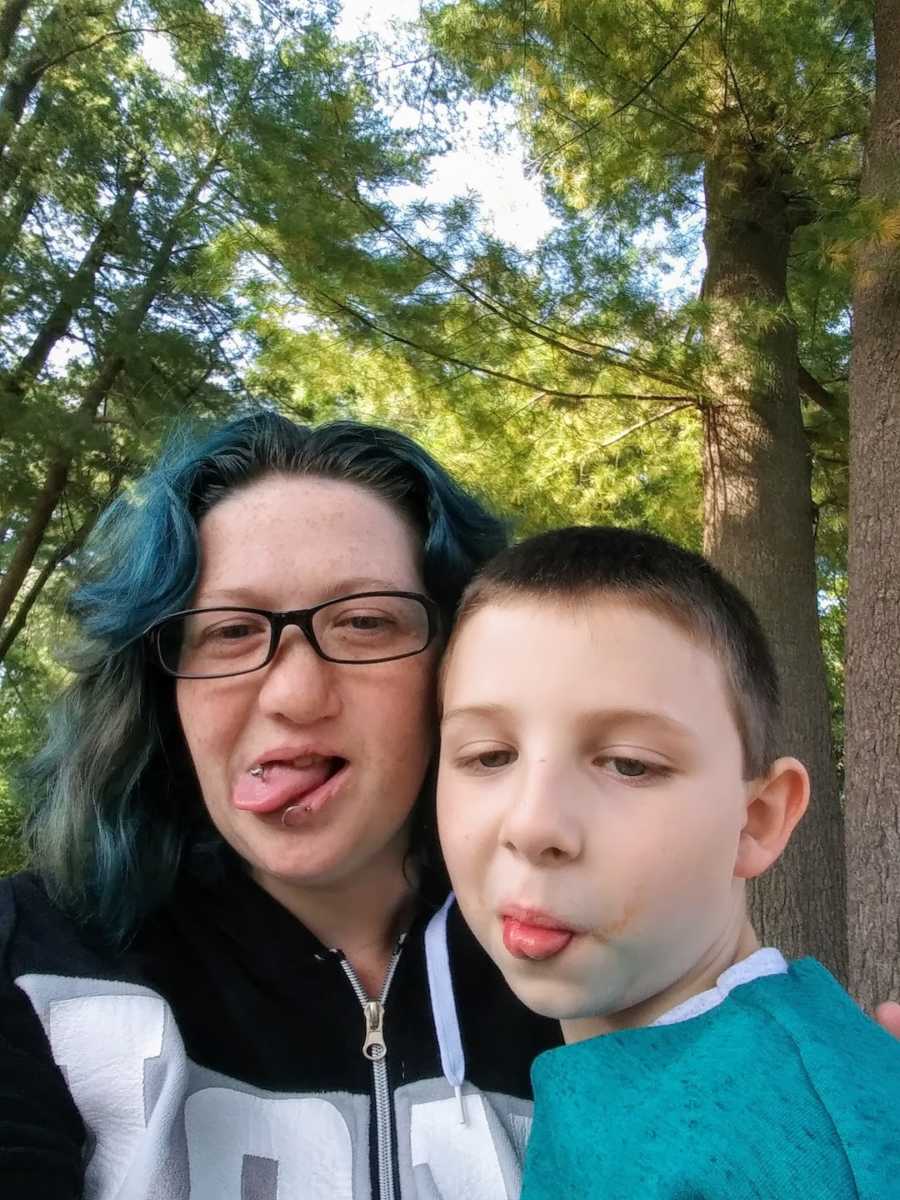 Speaking of my other children, when I was 23 years old, I reconnected with Alistar's father, Philip Crotty. Phil and I got married and I gave birth to my second son, Morgan Mullen-Crotty. Shortly after Morgan was born, Phil and I split up, but didn't get a divorce until Morgan was taken from me when he was two and a half years old. An old friend from high school, Alyssa Abbott, came into the picture, and her and her mother, Anne Cunningham Abbott (no relation), used to babysit Morgan. When I moved out of town and up north, they would still come up and babysit. Well, I lost my place and moved to my birth place, and Anne went to the courts and took him from me, stating I was abusing him and neglecting him. She won temporary guardianship. My adopted parents stepped in and fought for Morgan.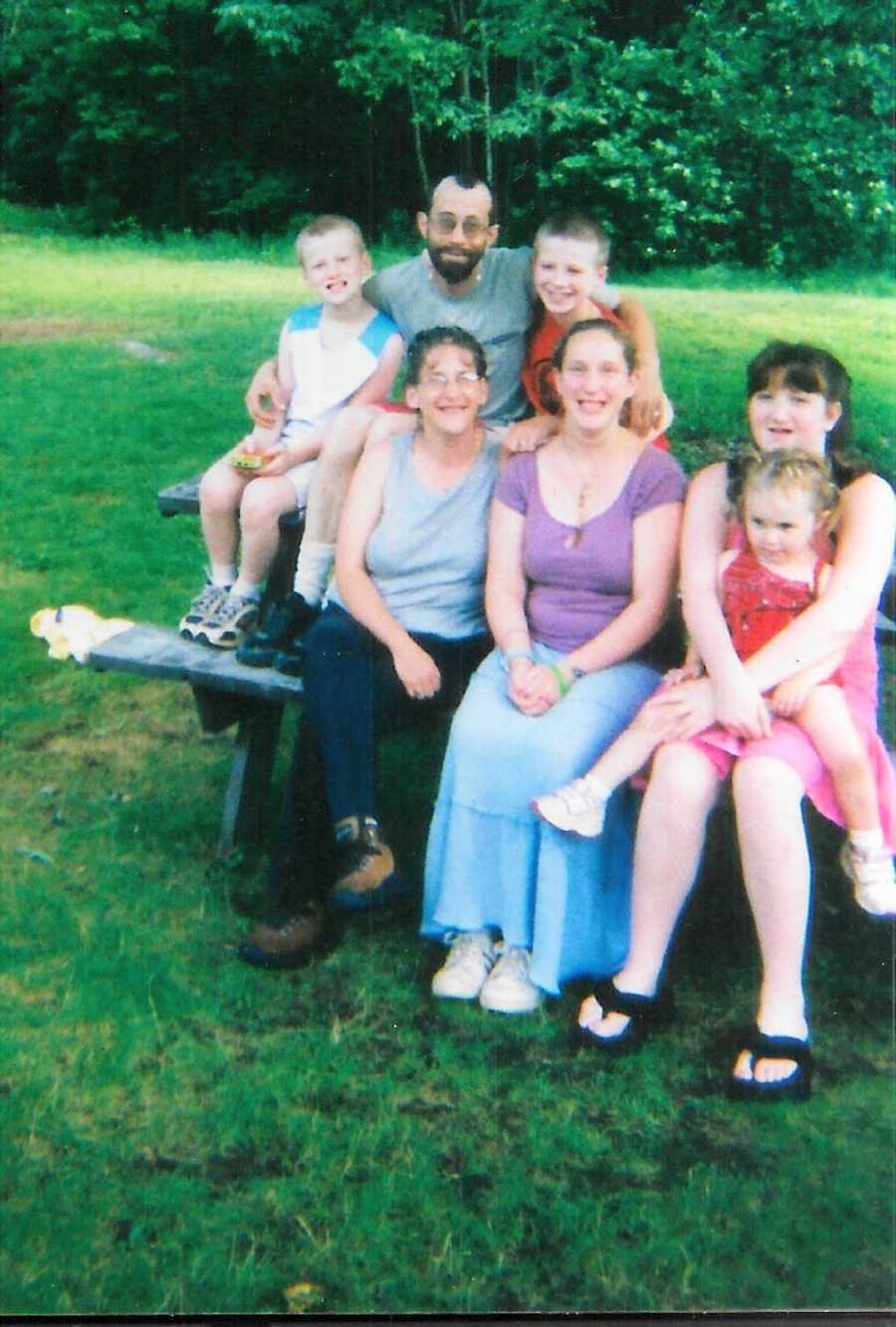 Anne incriminated herself and my parents won guardianship. Anne and Alyssa are not allowed anywhere near Morgan, and my parents at the moment still have guardianship, but upon my request. My parents told the court the truth, but because of the living situation I was in, I felt Morgan needed to remain with them. Have you ever met a hyperactive child who is exactly like his father? My soon-to-be stepson is like that. Phoenix Vega. He's five years old and is a New Year's baby. His mother, Amber Bolduc, is a lot like Jenn. Very abusive and neglectful toward Phoenix. She was removed from Phoenix and my soon-to-be husband, Angel Vega, after I came into the picture a year after and witnessed the abuse and neglect. I told Angel, and he kicked her out of our home, called the police, and took Amber to court and won sole custody.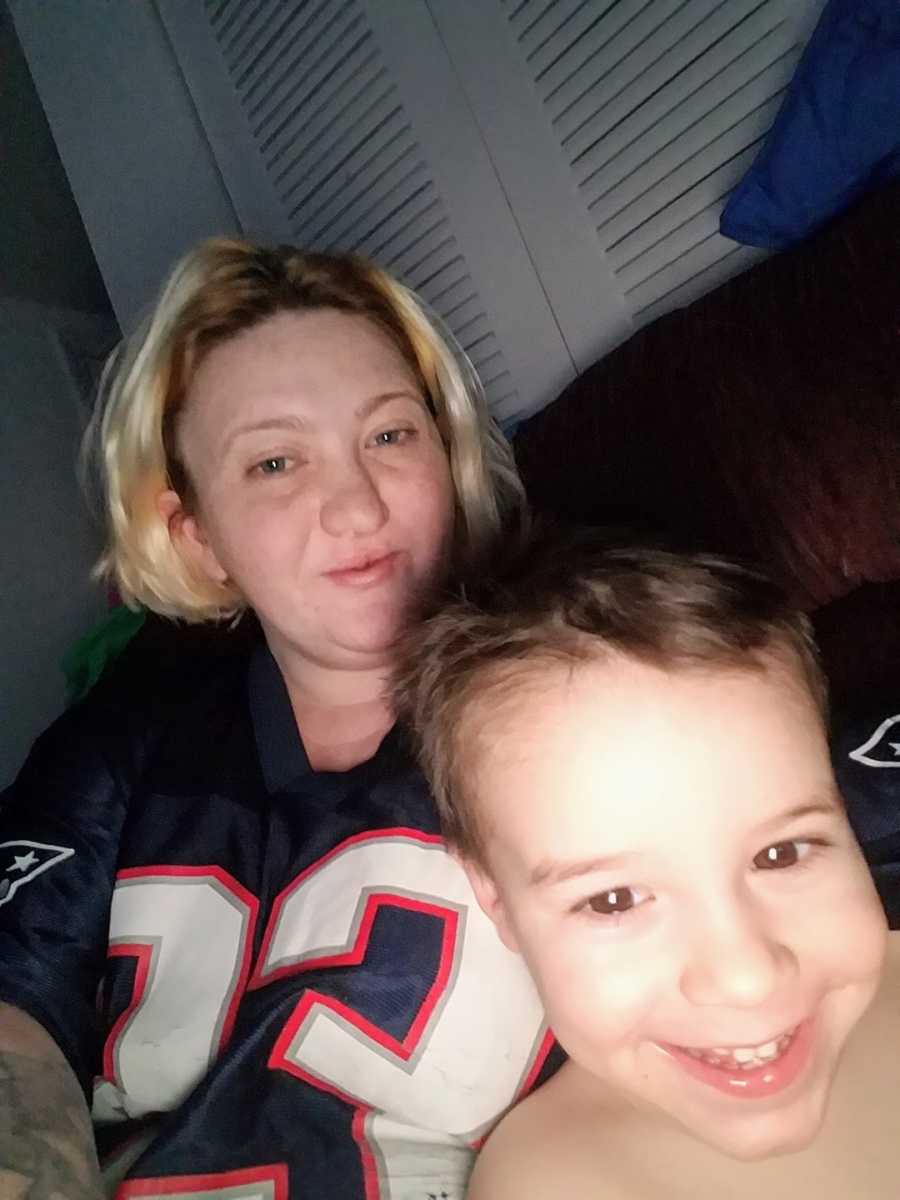 Phoenix is now speaking out more and not hiding or feeling alone. He loves his father and his family he has very much. It has been almost two years since Amber lost custody, and she has not reached out to Phoenix in five months. Angel and I try to comfort Phoenix when he misses her. It breaks our hearts seeing him hurt. He's a very happy boy for the most part, though. With our wedding on the way and a move coming up, Angel and I just welcomed a beautiful girl to the world, Lilith Mullen-DeMers Vega. She is five months old and so full of life. She's very advanced for her age and is growing so much every day. Her uncle, JD, calls her 'Seven,' because she has three middle names and three last names. Lily adores Phoenix and Morgan. She loves her father and I, but if she can't say good night to my parents every night, the whole world comes down for her. She absolutely loves them so much.
I turned 27 in July. Eight days later, my parents, Shannon Senior and Doris DeMers, and I went to the courthouse. I went from being Tanya Cunningham (birth name) Crotty to Tanya Mullen-DeMers. It was such a big day for our big family, and now I have two birthdays: my actual birthday and the day I was adopted. They wanted to adopt me when I was a child, but with Jenn being in the picture and Paul still having his prenatal rights because he paid child support (sometimes), he had a say. No one could find him when they tried. I felt relieved I was not connected to Jenn and Paul anymore. I felt emotional, like I mattered, and like I was wanted and loved. When you think about it, I had my adoptive parents my whole life. They just couldn't call me theirs until it was legal to do so.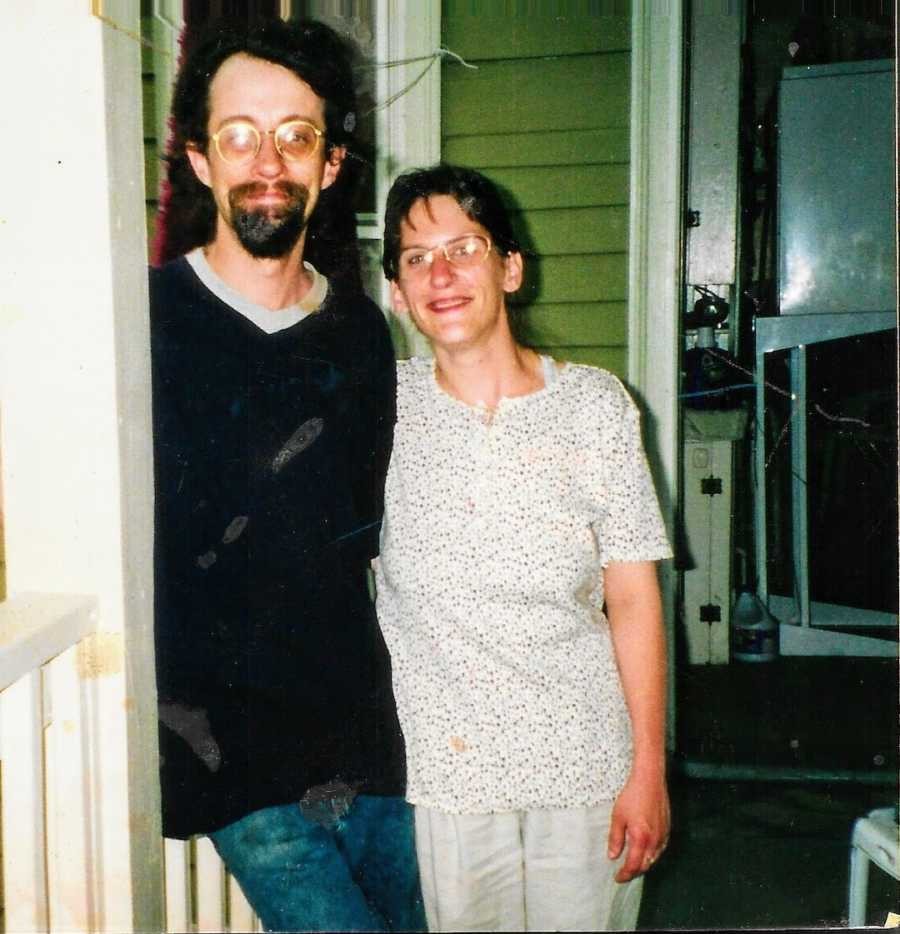 I love my parents; I don't know what I would do without them. I thank them every day for being there and doing their very best to protect me and give me my best life. I couldn't ask for better parents. If you are considering being adopted to a family you think is wonderful already, I can tell you it's the greatest feeling in the world to know you're loved and wanted, and not to be judged for what your worth is or who you are. For those parents considering to adopt a child or an adult, they will be so grateful and happy, they won't know what to do. Just wrap your arms around them and never let go, because not every person in my situation is as lucky."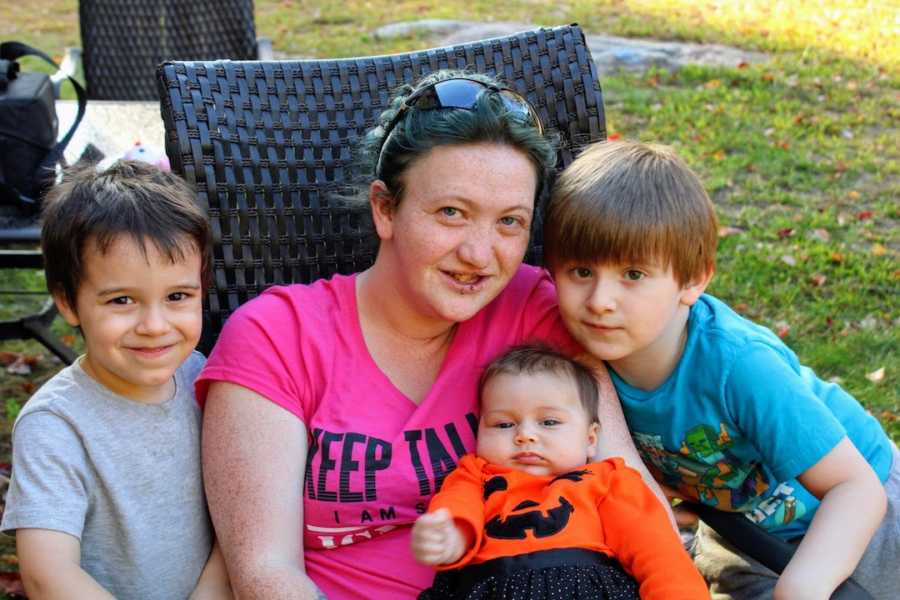 This story was submitted to Love What Matters by Tanya Mullen-DeMers of New Hampshire. You can follow her journey on  Facebook. Submit your own story here, and be sure to subscribe to our free email newsletter for our best stories, and YouTube for our best videos.
Read more stories like this:
'I was on mother number 3. She cut off contact. 'Were you in Terre Haute, IN in 1967?' My heart was racing.': Adoptee finds father after 50 years, 'Our relationship is magical'
'We met the birth mom. 'Come to the hospital to greet your daughter.' Days later, I got an email: 'Your birth mother has been located.': Adoptee adopts child from birth mom and foster care, becomes biological mother
'People would make jokes about my sister. 'You can date her since she's not your REAL sister.': Korean adoptee reveals the impact racism had on his teenage years, says 'If I could go back in time, I would speak up'
'I saw adulterous texts on his phone. I had a dress, the church, the bridesmaids. The wedding was already planned.': Adopted woman overcomes affair and domestic abuse to find two half sisters
Help show it's the depth of the love that matters. SHARE this beautiful story on Facebook with your friends and family.