"It's still a wonder to me to think I was born on a tiny island off the coast of South Korea, because all I ever knew as a child was my one stop-light town and the hill-country of upstate New York. How are these two paradoxical scenes imprinted on my identity? Adoption.
I am Brandi Ebersole, an adult-adoptee. I gained the identifier 'adoptee' when my birth mother saw it fit to leave me at an orphanage in Jeju-do Island. After spending a few days there, I took my first trip to Seoul, Korea. There I met my single foster mother and her two children. After a few months, my new identity began to take shape as my parents were given my picture and told by a social worker, 'This is your daughter.'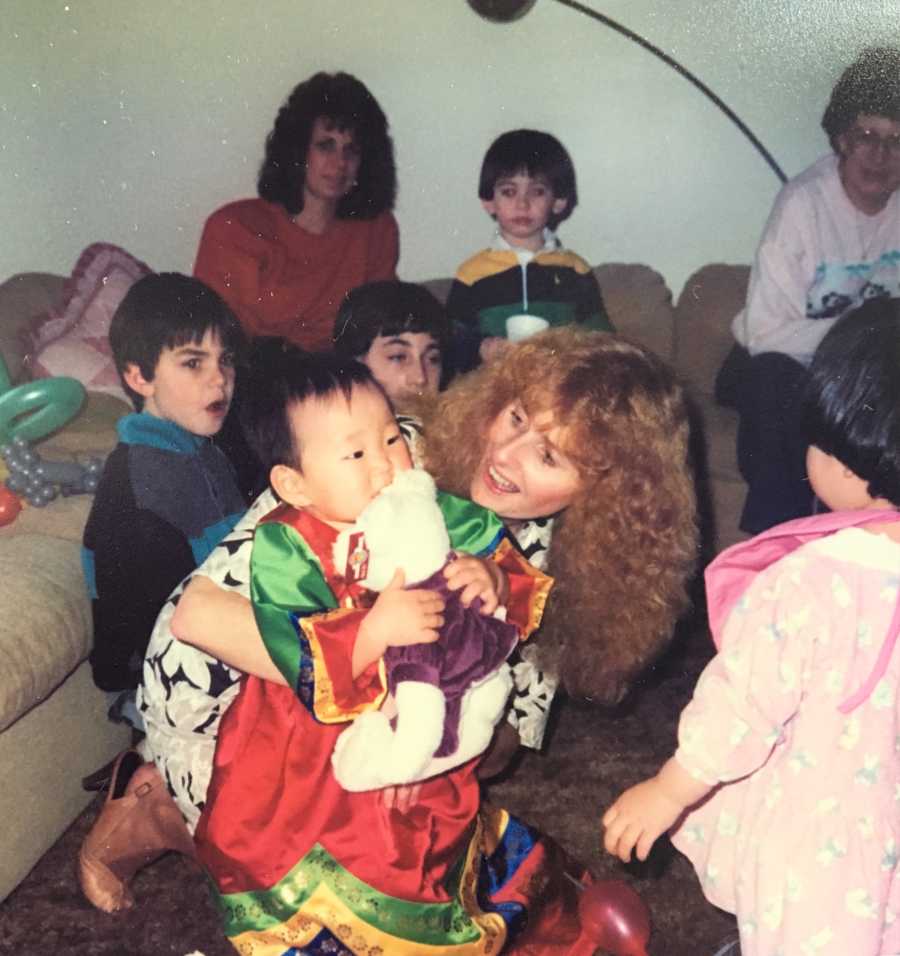 They then spent months waiting for me to make my journey to them. I greeted them at JFK airport on a day when numerous other children met their new families. The day I was adopted by my parents, I gained another title: 'transracial adoptee.' I was a new piece of my white extended family and unbeknownst to me, I began my journey of lifelong code-switching, between being Asian and white.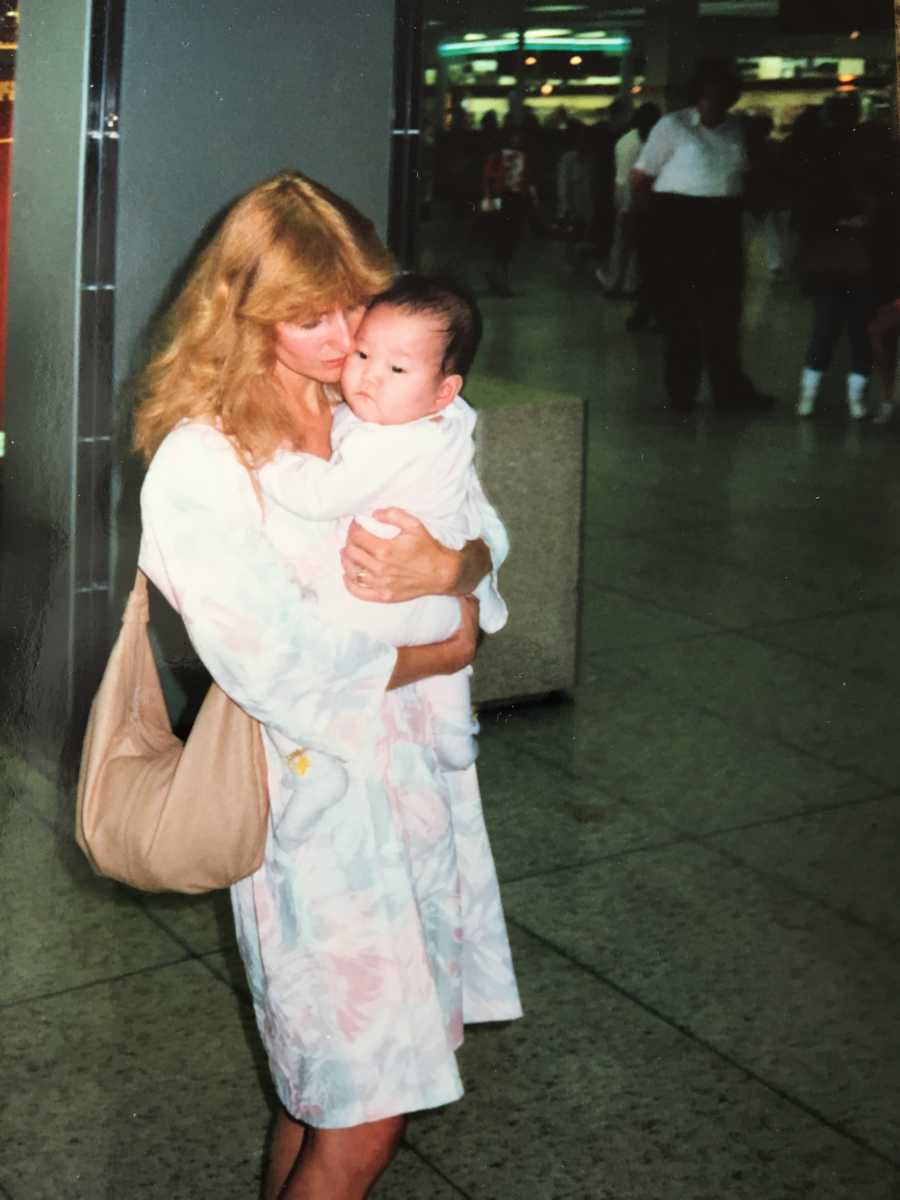 My childhood was beautiful and secure. My parents loved me unconditionally and gave me a little brother. Like all children, love did not shield me from the twists and turns of the world. Growing up in a predominantly white community, I was an easy target for children to point out something different than their norm. Thankfully, I always had friends that knew my whole story and would defend me on the bus. I remember one distinct moment a peer called me 'flat face' and my best friend stuck up for me. Her parents had given her a deep love for people and she was very loyal. We are still very close friends today.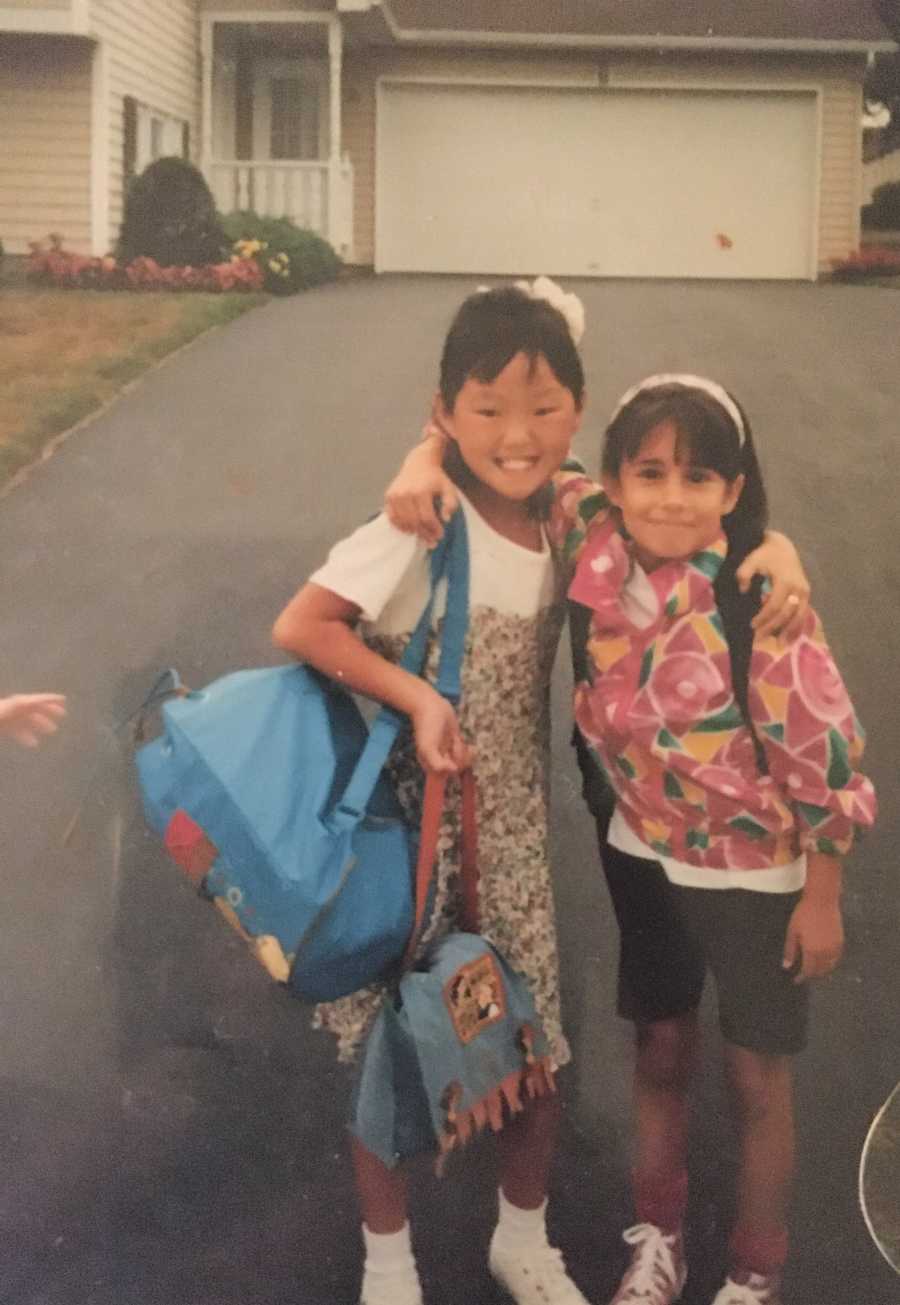 My childhood was full of examples of people supporting other people. My parents spent their days working, caring for us, and doing foster care on and off for my cousins. Through their help and the expansive view from the church community, I was able to experience a lot of different cultures and groups. This diverse view of faith, friendship, and commitment to one another grew in me a deep understanding of love.
It was the kind of love you gave out but received so much more in return. The essence of this laid the foundation for who I was becoming. I then went to a small liberal arts college, where I had the privilege of studying sociology. Within the vessel of critical thinking, I began to see myself and what I had to give to the world. I remember having a lot of passionate ideas; these ideas turned into big dreams of changing the world.
During this season, I met Danny. He had aligning thoughts but his contrasting personality traits complemented mine. While dating, we had conversations and dreamed about how adoption would be a part of our future family. We eventually had a beautiful DIY barn wedding. The special event had its Asian fusion parts along with the typical millennial accents of cold brew coffee and donuts on a stick. We danced the night away surrounded by all the people that helped shape us into who we are today.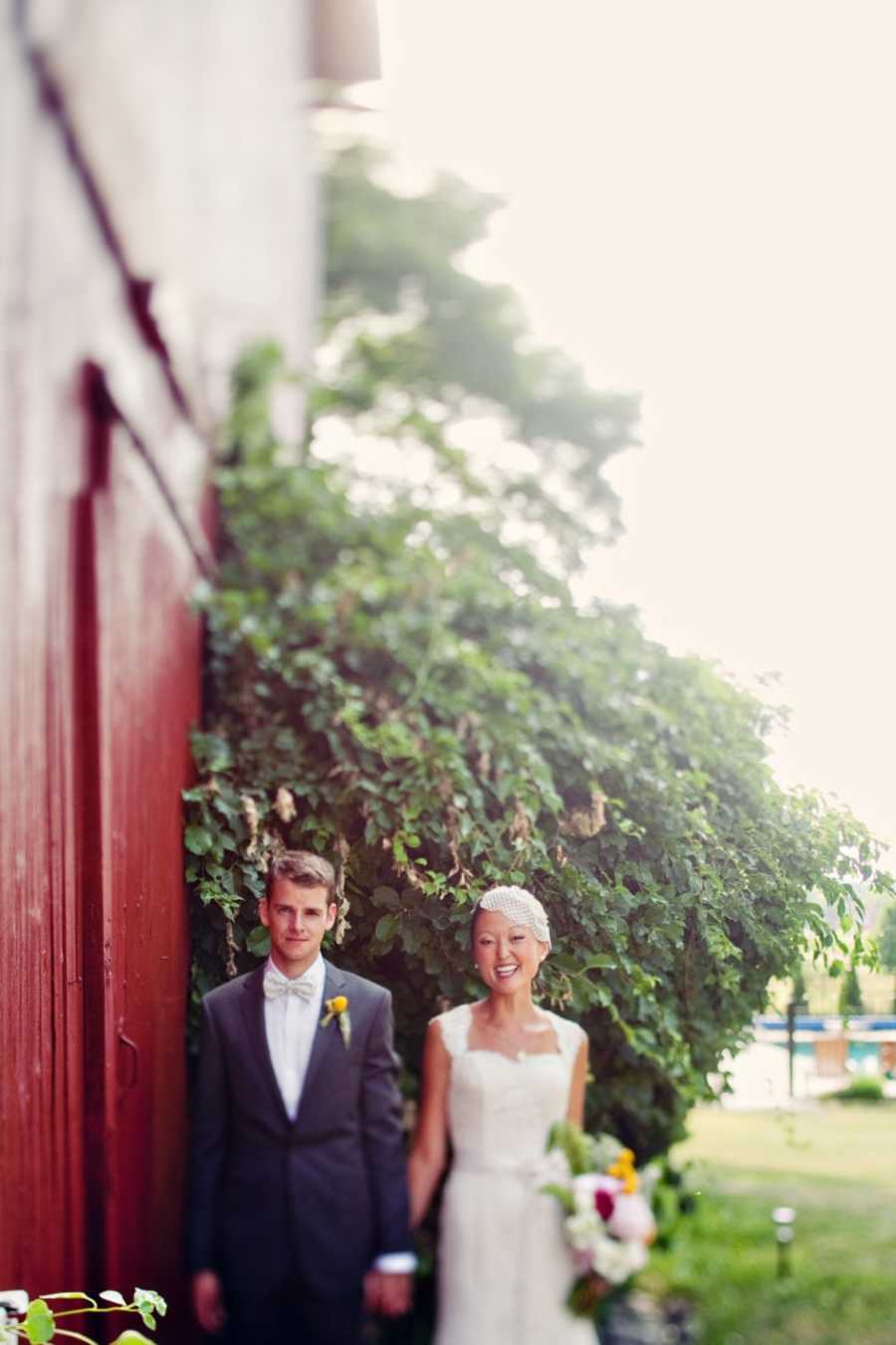 After the celebrations, we started settling down into our little sitcom life. Two of our dear friend's lived in the apartment above us in those first years and numerous other friends lived within walking distance. During this time, we both grew in our careers but had another longing that was a bit deeper. We wanted to start our family. After my childhood experience, we both knew adoption was the best way to start our family.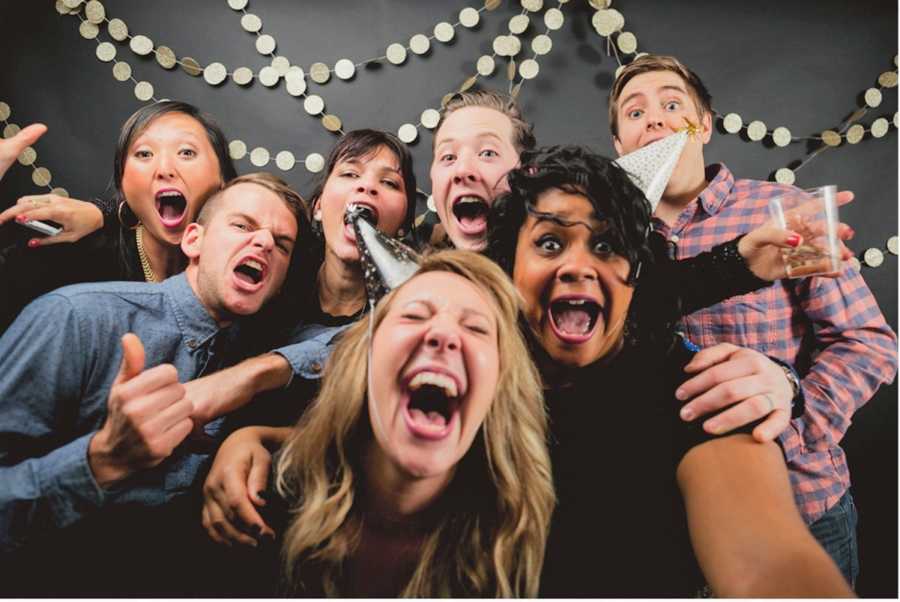 During the adoption process, the darkness started to roll in. As you are filling out all the paperwork about what you are and are not open to, I had to grapple with the idea that someone could have said no to me or the many things that could have made me undesirable. In true form, I let this be the fuel to my fire; the fire to uplift the expectant mothers. I wanted to believe our choice in adoption was in some way not a second best because the narrative of adoption is so often told is that it's a great plan B. After an honest conversation with a fellow adoptee, I was reminded my child's story could not fill the voids in my own. In accepting that, I opened up my search for my biological family, while the adoption agency told us it could take years for a child to enter our home.
Our home study was live for only three weeks and we received the call that changed everything: a brave mama was waiting for the right family. We were drawn to her because she was also an adoptee. We got the opportunity to meet Mama T a week before she gave birth, and during that same week, I got an email stating they had located my birth mother. I remember putting my own birth mother stuff on the shelf because Mama T wanted us to come to the hospital room to greet our daughter. There were awkward and intense parts to getting to know Mama T, but there was this sweet understanding because we were both adopted.
The hardest part of adopting our daughter was leaving the hospital. The visceral reaction I had after leaving the hospital was so pivotal for me. It was not the way it was supposed to be. It was a voice down a hallway I had yet to experience for myself. But Mama T was confident, in spite of the magnitude of her grief, she made it clear to me this is what she wanted for our daughter.
This entrance to motherhood was the first key to my personal healing. I now see it weave in and out of our family make-up. We try our best to be as inclusive as we can be. We have connected to our daughter's birth father as well. We call, text, and Facetime. We've hosted them at our house and they have hosted us in their home state. Our hope is to reshape adoption for our daughter. Knowing full well we cannot fix the brokenness, we shift the narrative with memories, relationships, and space for our girl to find her own way.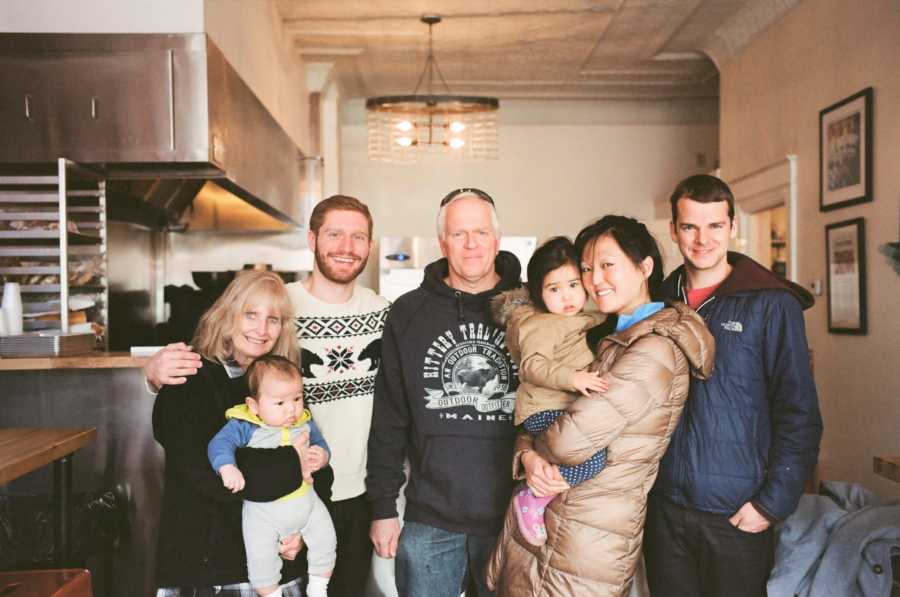 During one of our daughter's birth mother's visits, we realized my first genetic relative was on the way! I was pregnant. Biological pregnancy was another journey through my own identity. It was the closest I felt to my own birth mother. My emotions and depression were high. I also carried her second rejection of me. After our daughter came home, we had word that she was not ready for connection. Not to mention those pregnancy hormones, they do not play.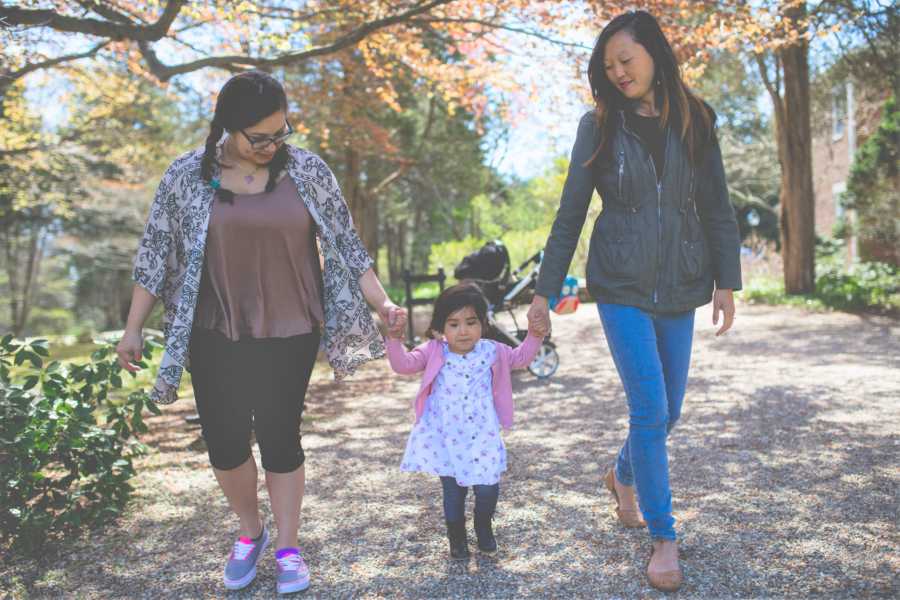 The thoughts continued to race through my mind: 'How could she? Is she okay?' It was a long 42 weeks to the day, but my little piece of DNA was a huge relief. I remember staring at his tiny little face and seeing myself for the first time. I remember my doula asking if I was okay…as I just stared. I pulled him in close, and for the past 4 years, like all healing processes, being a biological mother has been another sacred place of growing.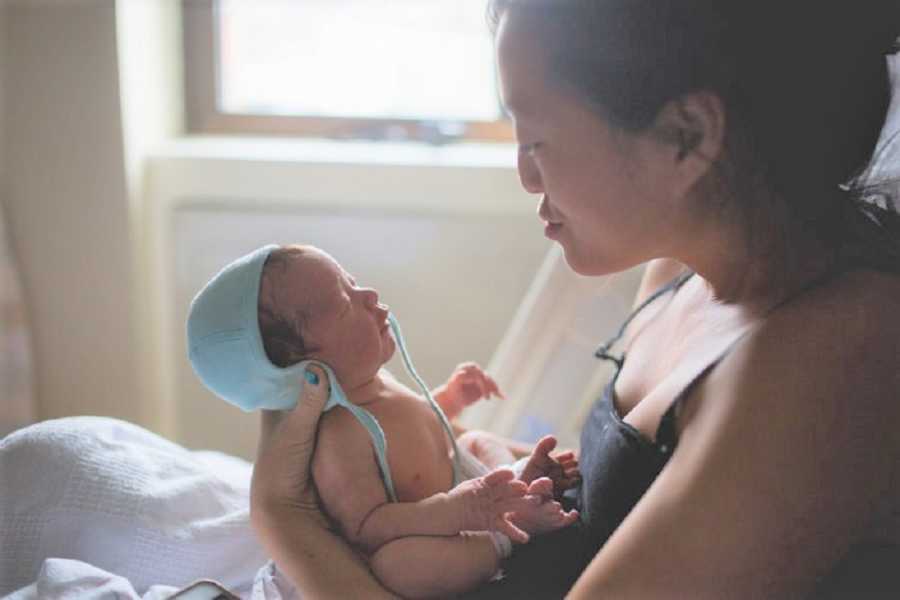 As time moved forward, another door began to crack-open: The Foster Care community. I had grown up exposed to foster care watching my parents open our home to my cousins. But as usual, every expectation we had for Foster Care was thrown out the window. We were photographing an adoption finalization when we met a special social worker and shared we were an open home. She took down our information and after a bunch of email exchanges, had a meeting about a special little baby boy.
After this, that baby came home and brought a lot of new people with him. Our schedules were now full of social workers, doctors, and intervention specialists. This little guy just needed an extra boost and we were able to help him get it. As time moved forward, we saw the many cracks in the foster care system. Our hopes were reunification but, instead, we were given the honor of adoption. We fought hard for some openness with his biological family and thankfully found some. Adopting our son brought about more healing and identity. Carrying him around and standing in the gap for him in a world that sees him differently because of the color of his skin has given me a clear view of what so many people had to do for me.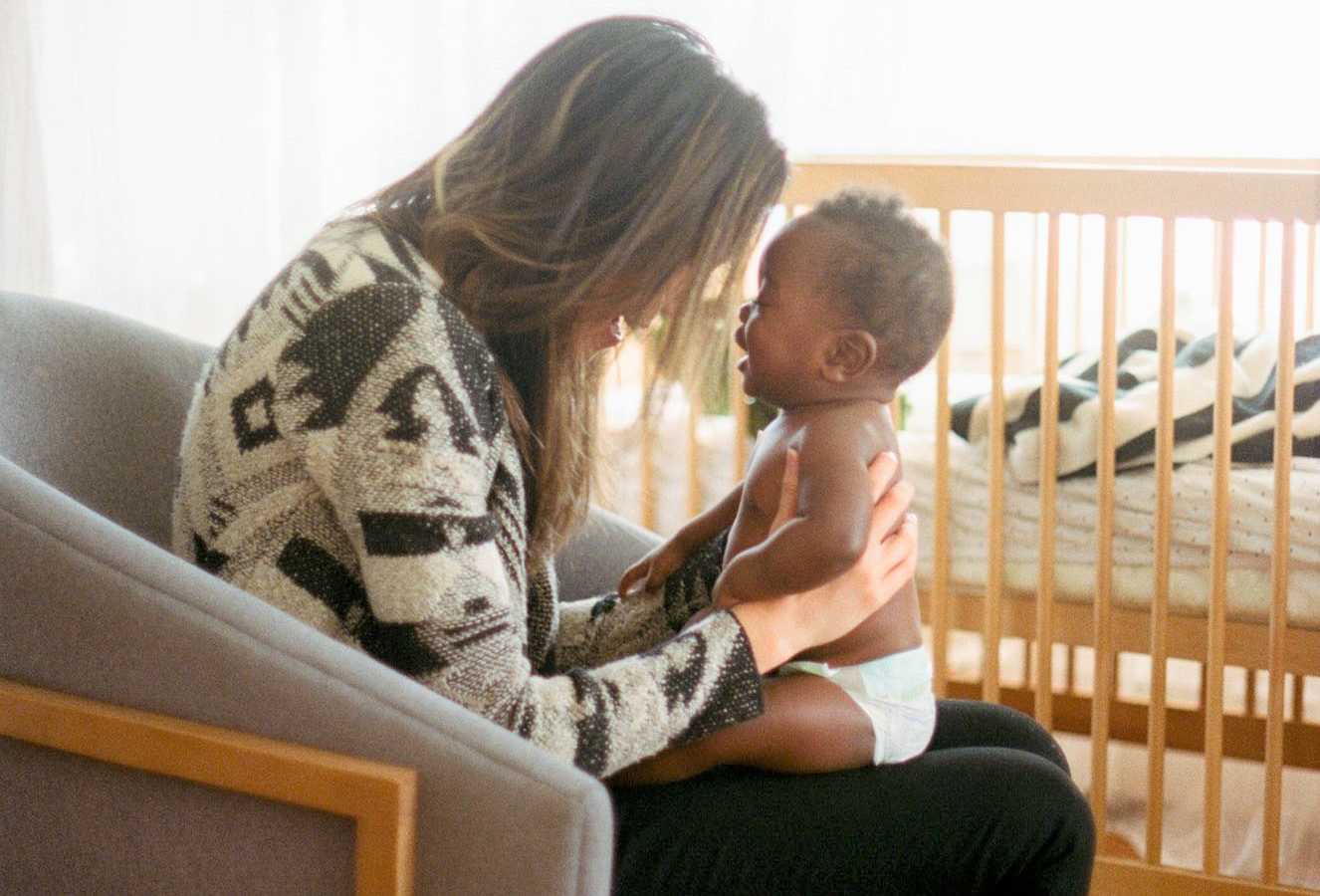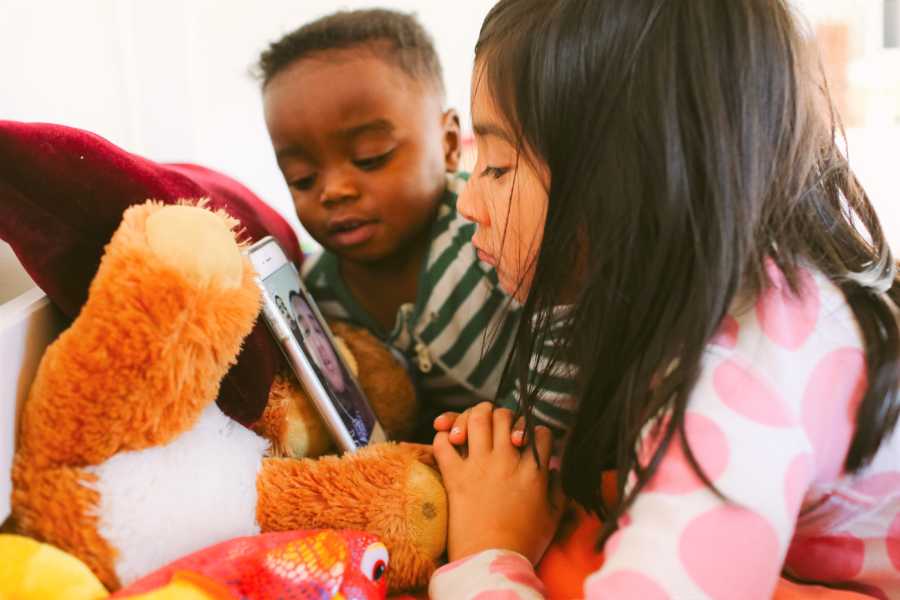 The ethos of who I am is a direct result of the ways people have supported me.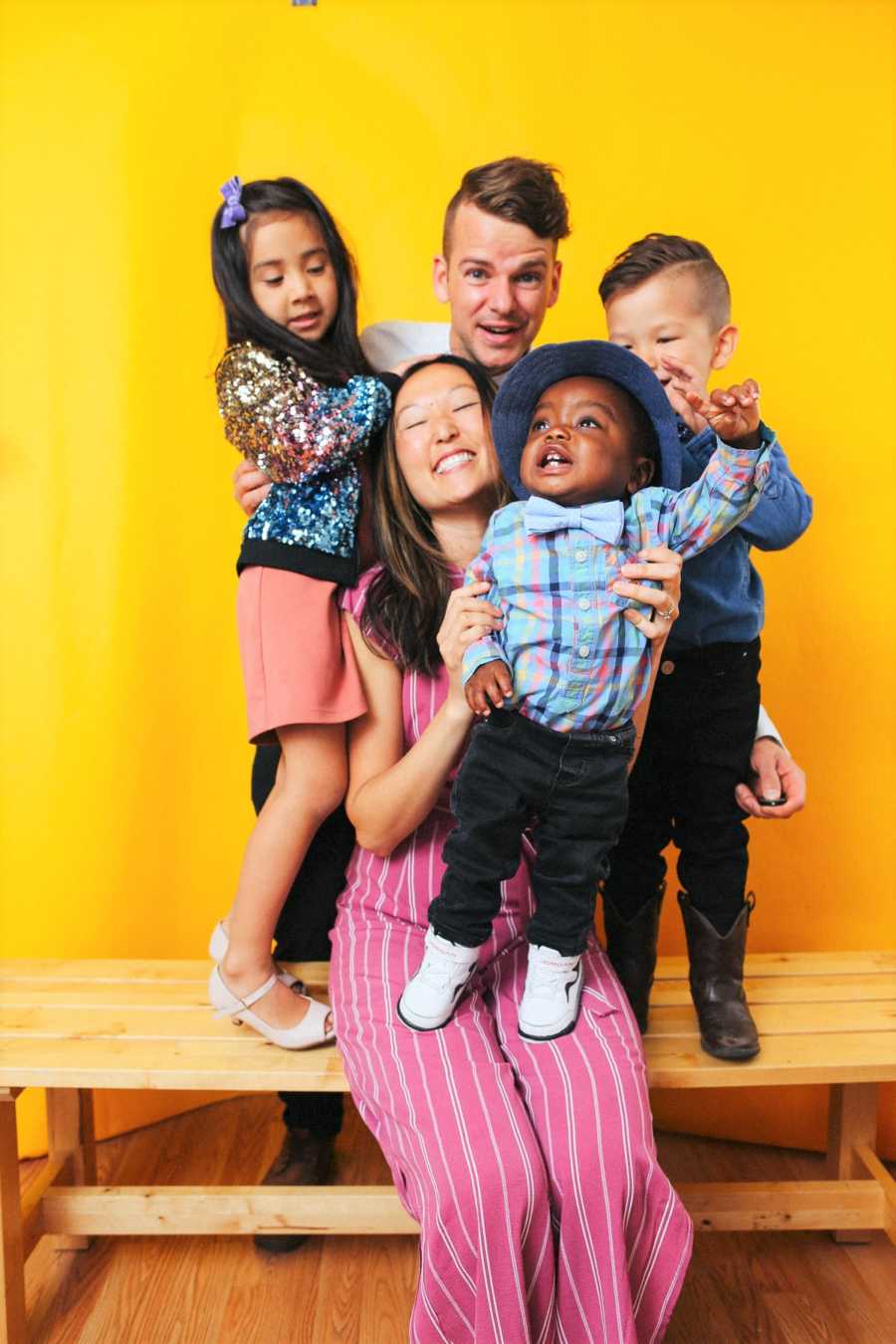 I often think of my childhood best friend and those early days of loyalty mixed in with my family's deep commitment to helping others. I am thankful for a long journey and the many keys to healing and learning. It's a gift to know that being adopted can be both heartbreaking and redemptive. My hope is to remind others that your small seed of support for others can grow into a big life of love that keeps on healing and growing."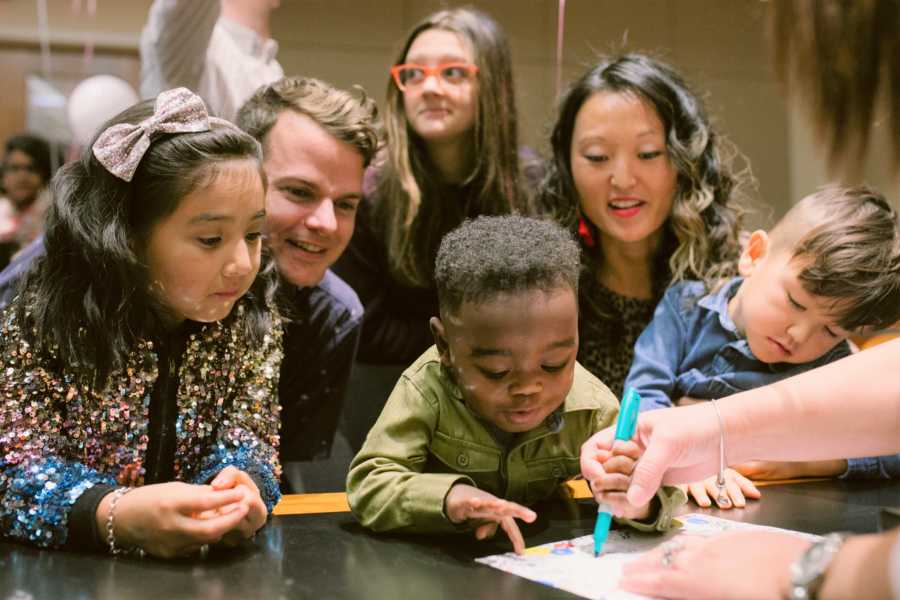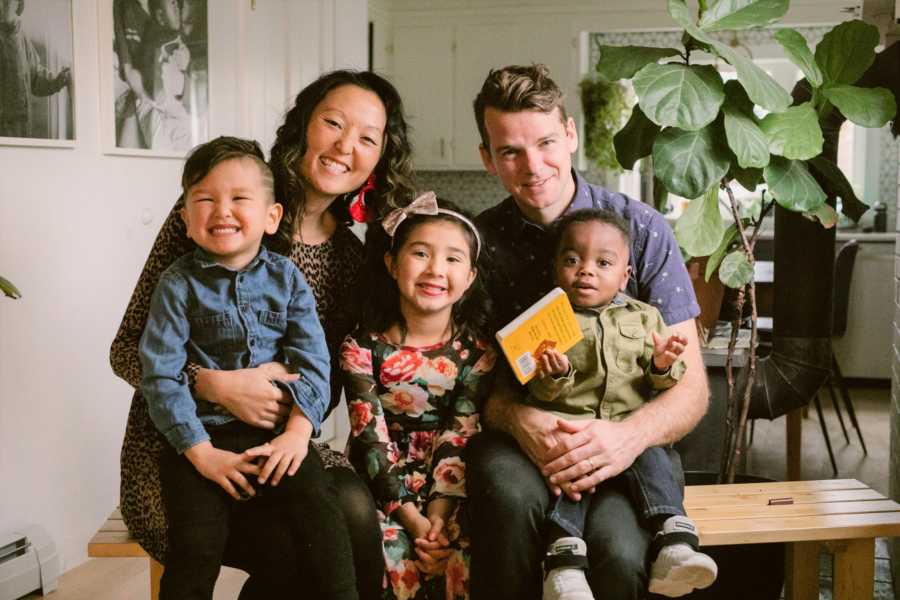 This story was submitted to Love What Matters by Brandi Ebersole. You can follow her journey on Instagram. Be sure to subscribe to our free email newsletter for our best stories.
Read more stories like this:
'We have a 3-year-old boy. His mother is homeless. No one will take him.' Our jaws fell open. 'We'll be at your house in 30 minutes!': Couple adopt 4 children from foster care, co-parent with birth mom
'At 11, his adoptive parents abandoned him at a hospital, never to return. 'Mr. Peter, can I call you my Dad?' I began to cry uncontrollably.': Single dad adopts 11-year-old boy from foster care after biological, adoptive family abandon him
Do you know someone who could benefit from reading this? SHARE this story on Facebook with family and friends.