"Have you ever hit a wall in life that caused you to view yourself—your very outlook on everything—differently? That was infertility for me. As a type-A personality, my life had hummed along for two decades with me setting goals and checking them off with comfortable regularity. At the age of 26, married to my soulmate, Mark, situated in our first home, and engaged in a meaningful teaching career, I was perfectly positioned to become a mom. However, after a year of trying to conceive (TTC), our efforts at becoming pregnant were, very literally, unfruitful.
In my naiveté at the beginning of our journey, I viewed infertility as a problem to be solved and I would indeed tackle it. With a master's degree and a can-do attitude, we would soon be holding our little cherub and waving goodbye to our barrenness in the rear-view mirror. I was mistaken. A year of testing led to the maddening diagnosis of 'unexplained infertility.' My doctor's unhelpful advice was to just keep trying. Approaching 30, I could sense my biological clock ticking like Big Ben, and the 'Wait and See Method' provoked more anxiety than hope. I still had my to-do list, which included a long list of family-building options from most to least desirable. Adoption was dead last.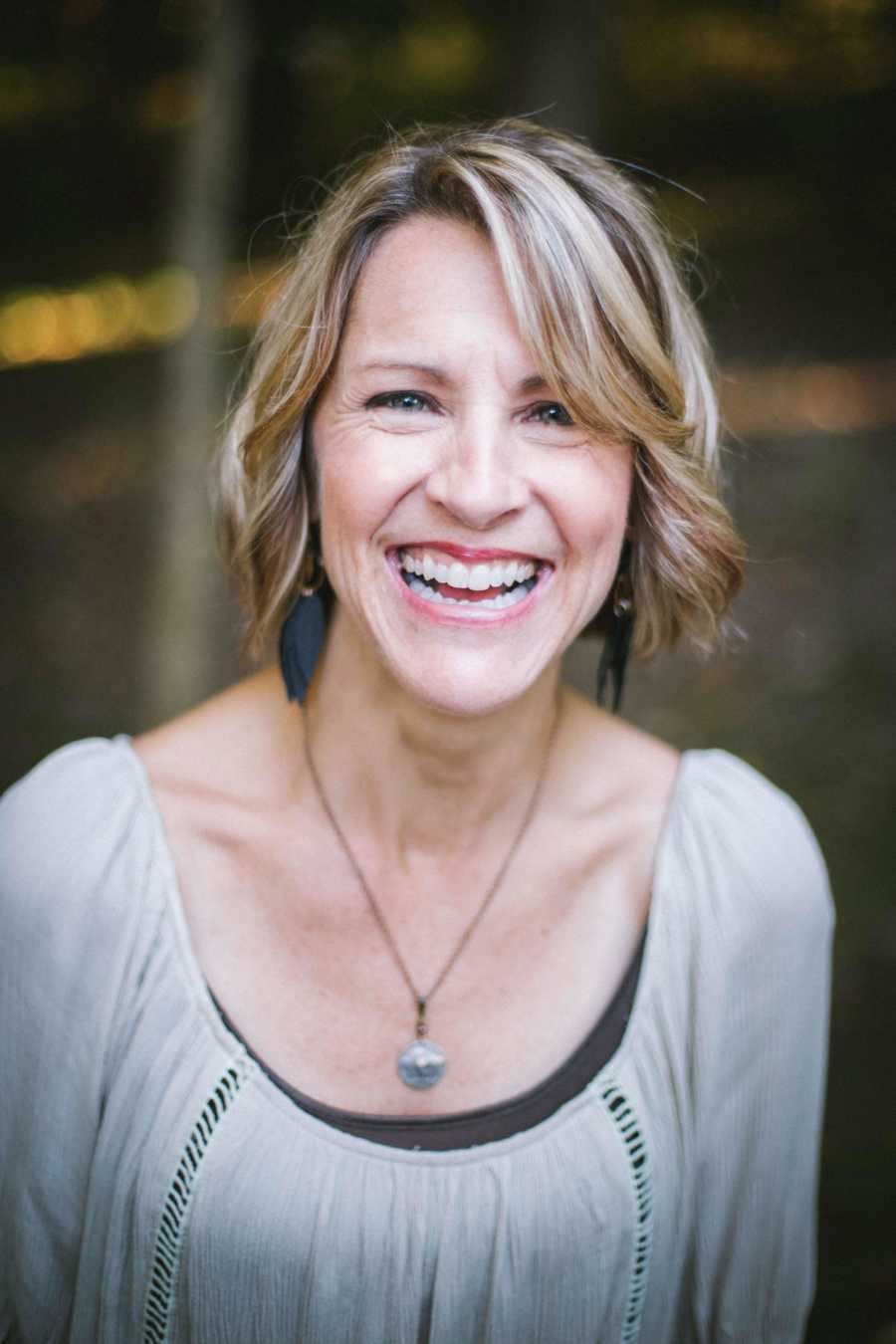 A few months after our diagnosis, my husband and I had attended a breakout session on the topic of adoption at an infertility conference. The glacier-like teacher of the class spent the hour giving a roomful of hurting, TTC couples the unvarnished truth. 'If you choose to adopt, you need to remember your child will always have two sets of parents and families. They will not share your genes or your temperament; you're just going to have to deal with it.' So much for a spoonful of sugar with our medicine. I was in the process of facing the hard truth of my mutinous body, the inability to steer my ship in a chosen direction. I had no desire to share my child with anyone else. I scribbled out 'adoption' as a choice and vowed to pursue infertility treatment with my heart, soul, and bank account.
4 years into infertility treatment, Mark and I had endured multiple failed rounds of intrauterine insemination, in-vitro fertilization, and a tubal pregnancy with twins that resulted in a summer spent in and out of the hospital. We were heartbroken and just plain broke. After receiving another phone call that our fourth IVF attempt had failed, I sat in the would-be nursery in our home, holding a tiny onesie and sobbing. Why had we set this room aside for a baby, furnished it with a crib, and even hung a few little outfits in the closet? I rocked back and forth on the carpeted floor, sputtering and railing at God's seeming-unwillingness to answer my deepest prayers for a child.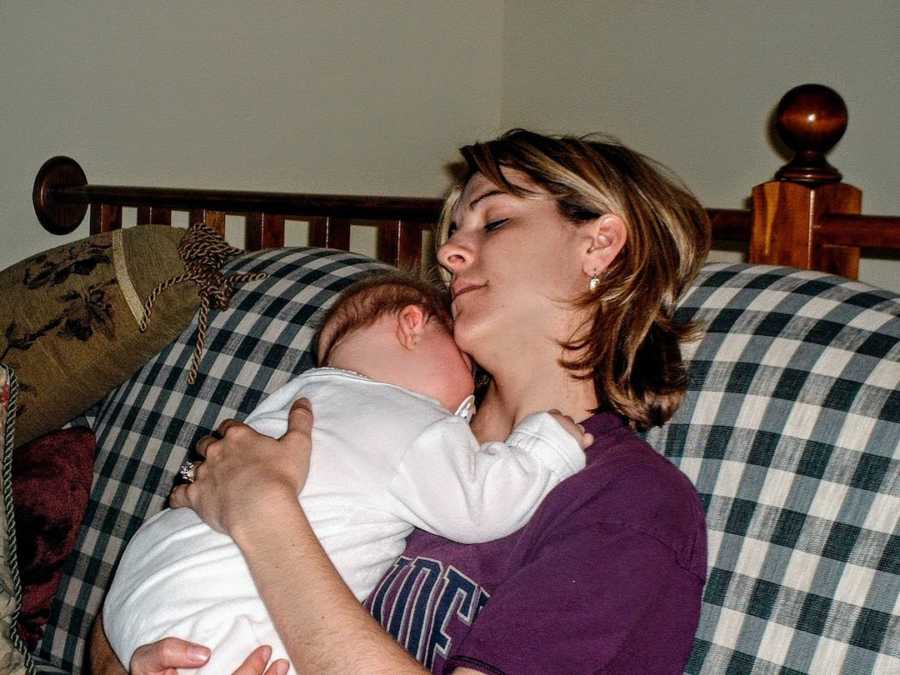 Then, a wave of resolve washed over me like a tsunami. I wiped my swollen face, stood up, and marched to our kitchen telephone. Flipping through the Yellow Pages, my eyes landed on a large adoption ad and I punched in the phone number, expecting to leave a voicemail late in the afternoon on a Friday. Instead, a friendly voice answered, walked me through the first steps of the adoption process, and promised to send me an informational packet in the mail. The woman, Carol, kept me on the phone to assure me this was an ideal time to adopt, and adoption was an extraordinary way to build a family. God's push to make the call that day, as well as Carol's voice of encouragement, told me we were finally on the right track.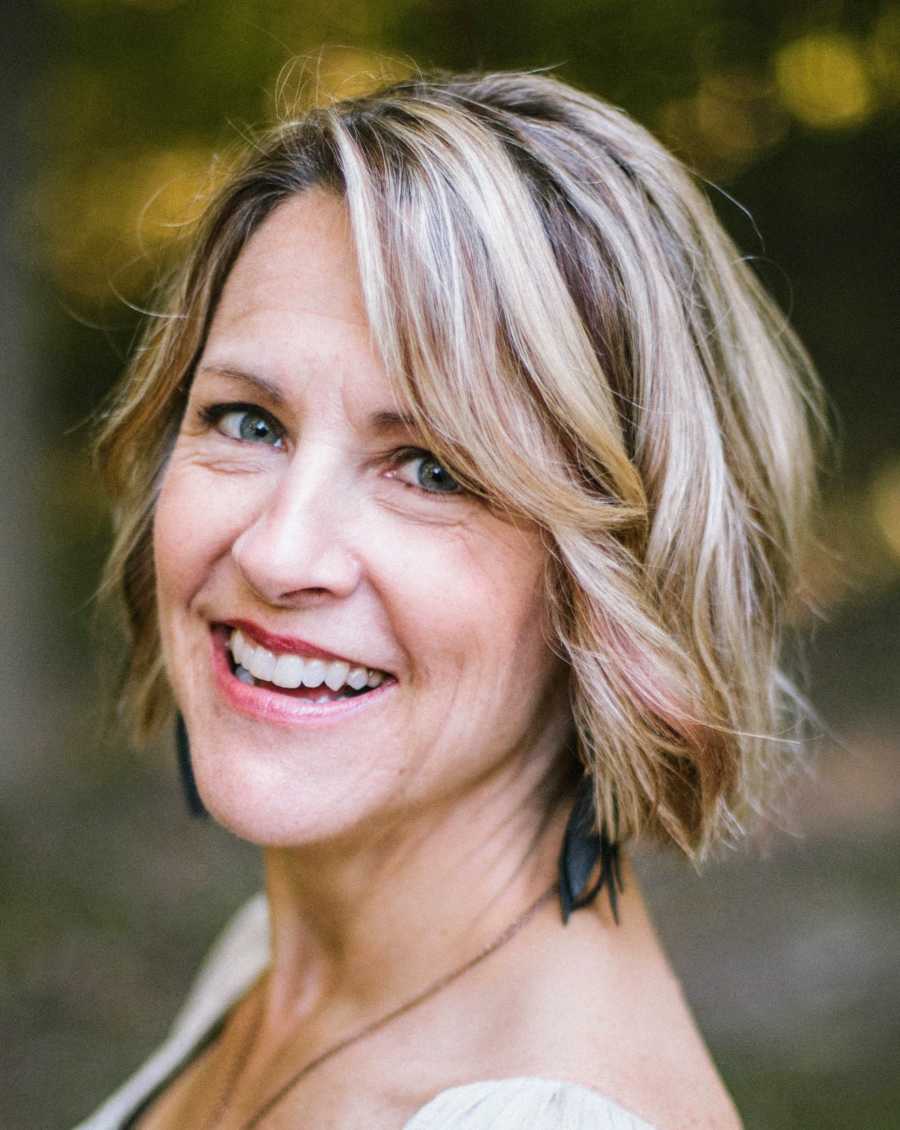 More than giving birth to a biological child, I wanted to become a mother. And unlike all of the dead ends I had endured, the road to adoption—though winding—would certainly bring me and my child together. Even with the agency's hand-holding, our caseworker was obliged to warn us our wait could be up to 2 years. However, once our paperwork was ready, we were matched with a birth couple within a few months. Over lunch at Applebee's, our birth mom, Nita, told us we were having a girl. The idea of having a child was no longer a figment of my imagination, but a real-life baby who would be joining the world and, hopefully, our family in October.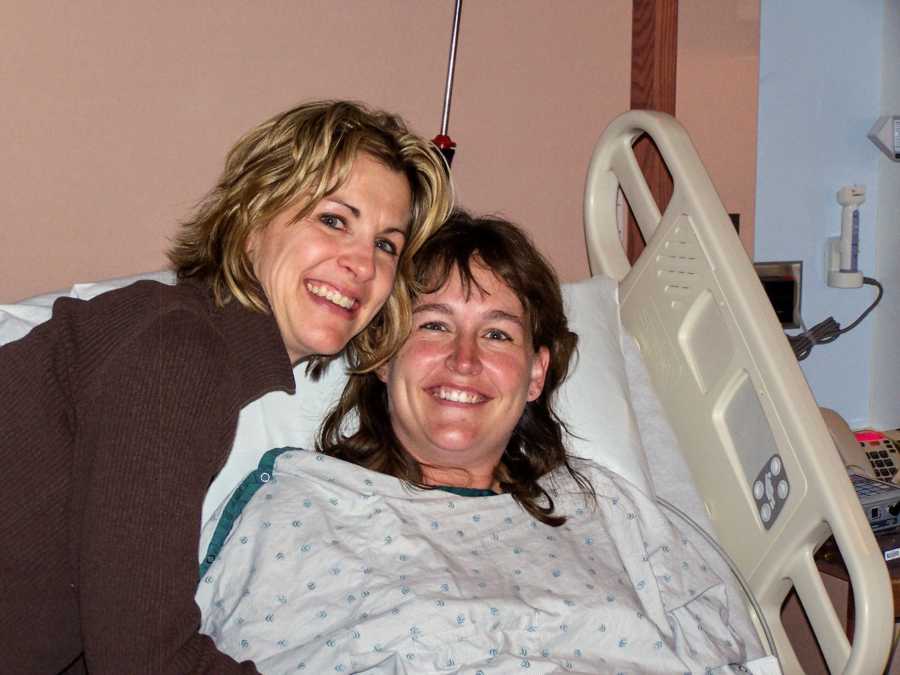 What's more, Nita had generously invited us into the delivery room for front-row seats. Nita was nearly 2 weeks past her due date when Tim, the birth father, called to let us know they were zipping to the hospital. Mark and I did our best to navigate the awkwardness of sharing a hospital room with two people we barely knew, along with a small army of nurses and doctors. 'I know you invited us in here, Nita, but if at any point you're uncomfortable and you want us to leave, just say the word,' I told her. In the middle of a contraction, Nita grabbed my hand and squeezed. Her indigo eyes fixed on mine. 'This is ​your​ baby,' she said. 'And I want you right here.'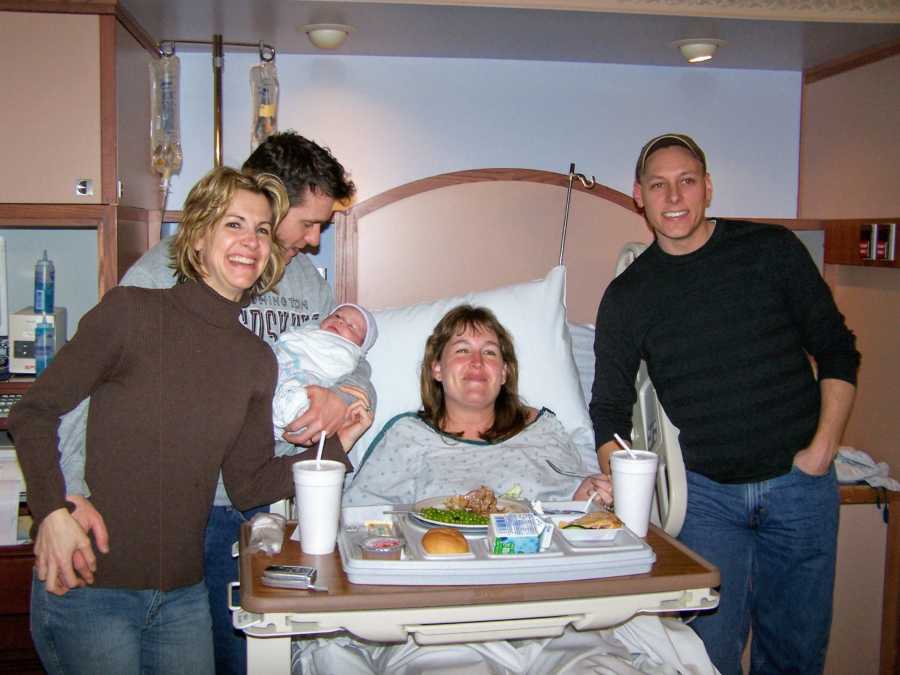 Nita's kindness broke my heart wide open and I struggled to hold myself together. An hour later, our daughter was born with the umbilical cord wrapped around her neck. The nurses bustled her over to the incubator and we held our breath. Seconds later, a hearty cry pierced the silence. ​With Nita's nod, Mark and I inched over to the bassinet to count fingers and toes. Our little one was calm and alert and had one tiny hand raised above her bright blue eyes in astute observation. Clearly, she was brilliant. Her skin was a lovely pink, and her head was covered in damp strawberry waves. The baby turned her head slowly toward Mark and me in recognition, it seemed, and I fell into her gaze.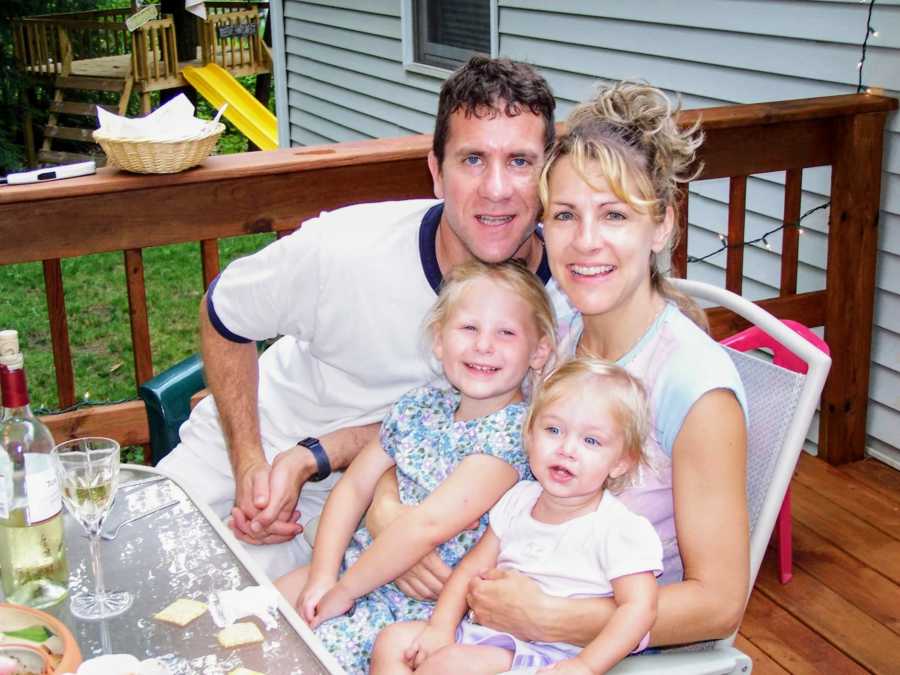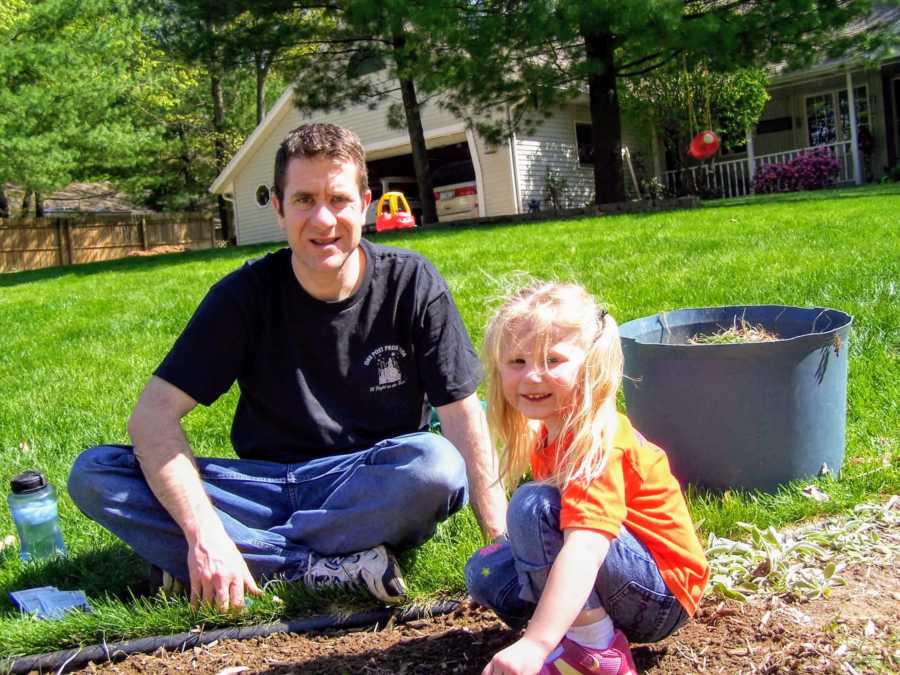 A moment of connection grew roots. Our daughter, Adelaine, is now a teenager, as is her sister, Faith. Rather than common genes, a lifetime of shared memories has bound our family together. As it turns out, feeding and diapering, cleaning spit-up, serving as minivan chauffeur, and listening to your kids' hurts and dreams do more to make a parent than 9 months of pregnancy ever could. Adopting our girls mended my mama heart. Raising them and our biological son, West, who joined our family through surrogacy, only solidified my belief our connections are not birthed but created. A gardener's most important job, after all, is not planting seeds, but tending the plants she's been given.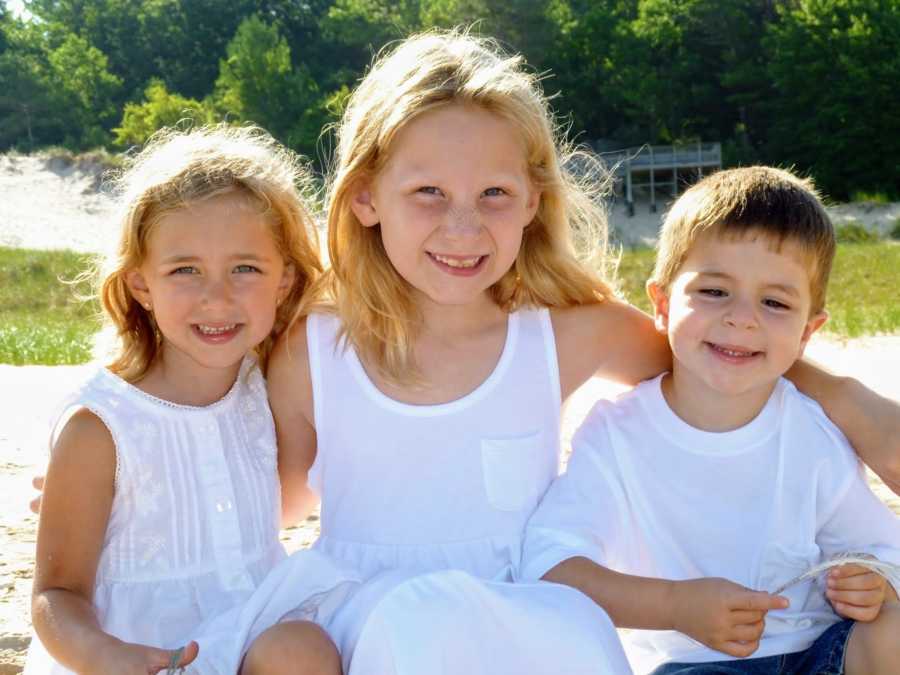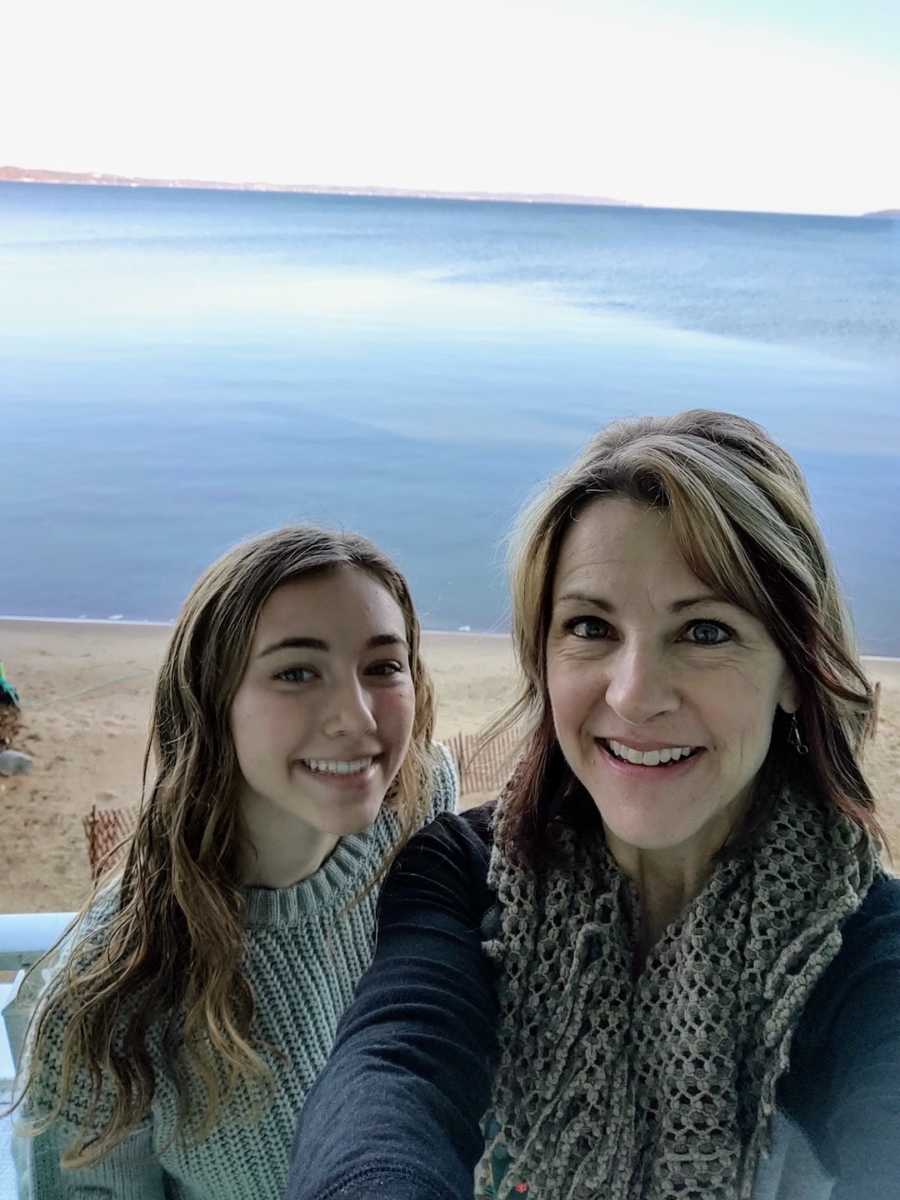 As for my fears of being forced to share my kids with their biological families, I've done some growing up. We've told our girls their birth stories since before they could talk. Adelaine and Faith both met their birth parents before they became teens. One daughter chats frequently with her birth family via texting and social media. The other seems content simply to know what her birth parents look like and not pass them unknowingly at the mall or grocery store. As Carol told me nearly 20 years ago, adoption is an extraordinary way to build a family. I am aware every day God handpicked us for each other. I had crossed off 'adoption' on my list, only to find it was God's Plan-A all along.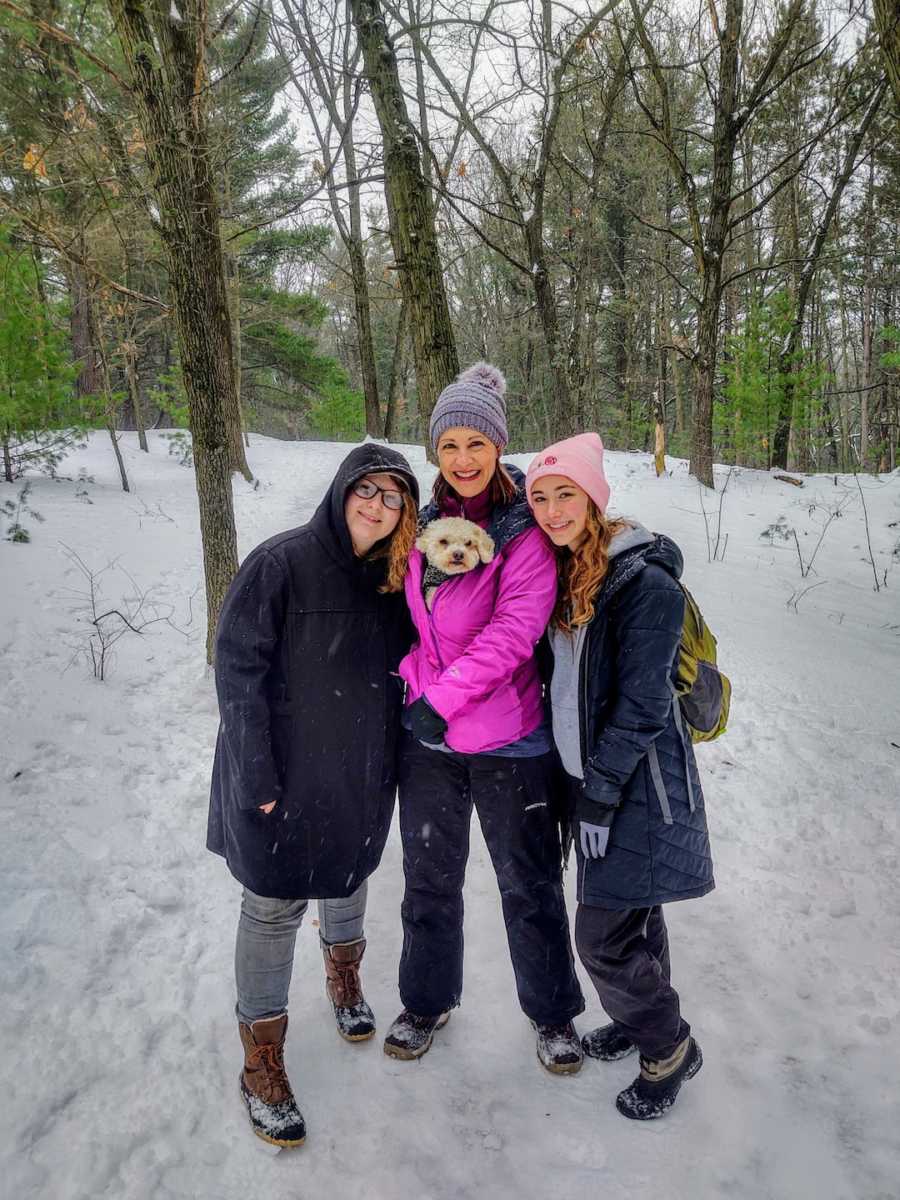 How blessed—how lucky—am I to live with a house full of people who choose to love each other—who in fact ​choose each other​— every single day? If you're willing to throw away preconceived notions about parenting, embrace a child's uniqueness, accept that your child will never be a miniature version of you, love, especially​ when it's hard, and tell your child her whole story, you might be ready to adopt. After all, adoption is not a one-time 'yes'  to bringing home a child who is not biologically related to you. It is a daily commitment to prioritizing your daughter's wholeness over your comfort, your son's sense of belonging over your need for control. When you open the door to this no-holds-barred variety of love, you'll find yourself transformed most of all."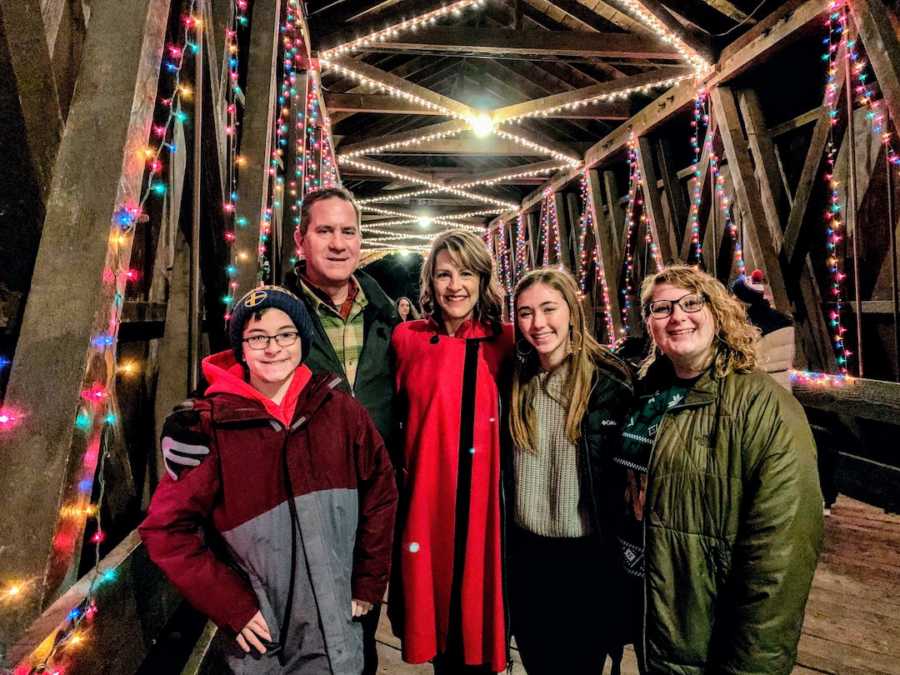 This story was submitted to Love What Matters by Sarah Sisson Rollandini of Grand Rapids, Michigan. You can follow their journey on Instagram, Facebook, and their website. Sarah's book, Life After Infertility: A Story of Hope for Those Who Wait, is out now. Submit your own story here, and be sure to subscribe to our free email newsletter for our best stories, and YouTube for our best videos.
Read more stories about adoption:
'We got THE CALL. Without a second thought, I said, 'Yes! A thousand times yes!' I knew she was meant to be ours.': Mom of 5 adopts baby with rare case of dwarfism, 'She has no limits'
'We can have one more. Only ONE.' That's all I needed to hear. We had 8 kids within the next month.': Couple adopts four kids from foster care, 'My heart was changed'
'Anthony was the 'throw away child,' in and out of foster care since 4 years old. I felt God calling on me: 'He is yours.': Family adopt teen stuck in foster care, 'He'll forever live in my heart'
'She's white. Is that okay?' Without hesitating, my husband said, 'She needs a home. Her race isn't relevant.': Foster parents adopt 3 children in 7 months, 'Families don't have to match'
Are you or someone you know looking to foster or adopt? Please SHARE on Facebook to make them aware there is a community of support available.