"After over a year of trying to get pregnant, my husband and I were ecstatic to find out we were expecting our first baby girl. It took big brother, Braxton, a little longer to adjust to his soon to be title.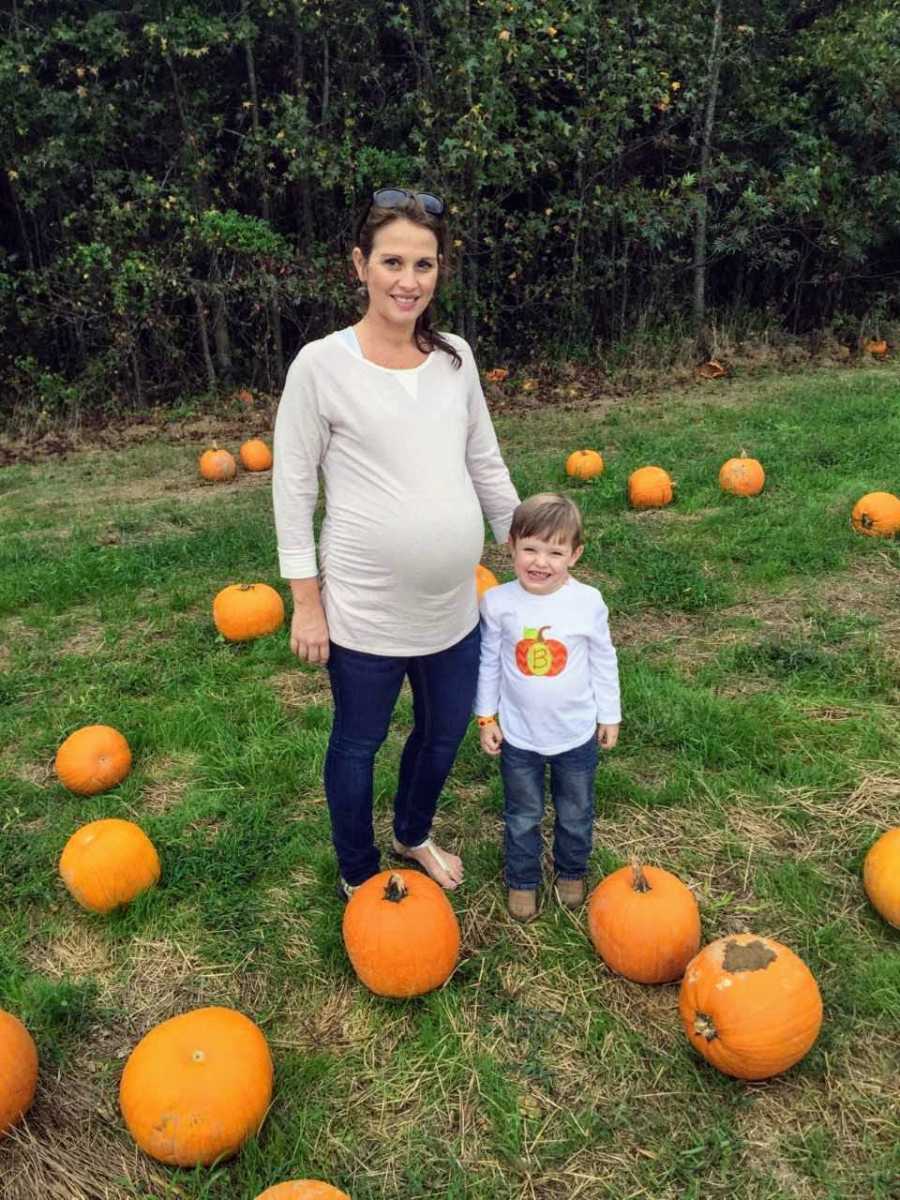 My pregnancy was pretty much uneventful until the end when we found out there was no amniotic fluid left. We had to have an emergency c-section on November 9, 2015, at 6:30 p.m. The operating room was full of NICU doctors and specialists just in case something was wrong with our daughter. At 6:18 p.m. Anna Reece was born weighing 7 lbs and 15 oz. She was healthy other than an umbilical cord hernia that the doctors assured us was not a big deal.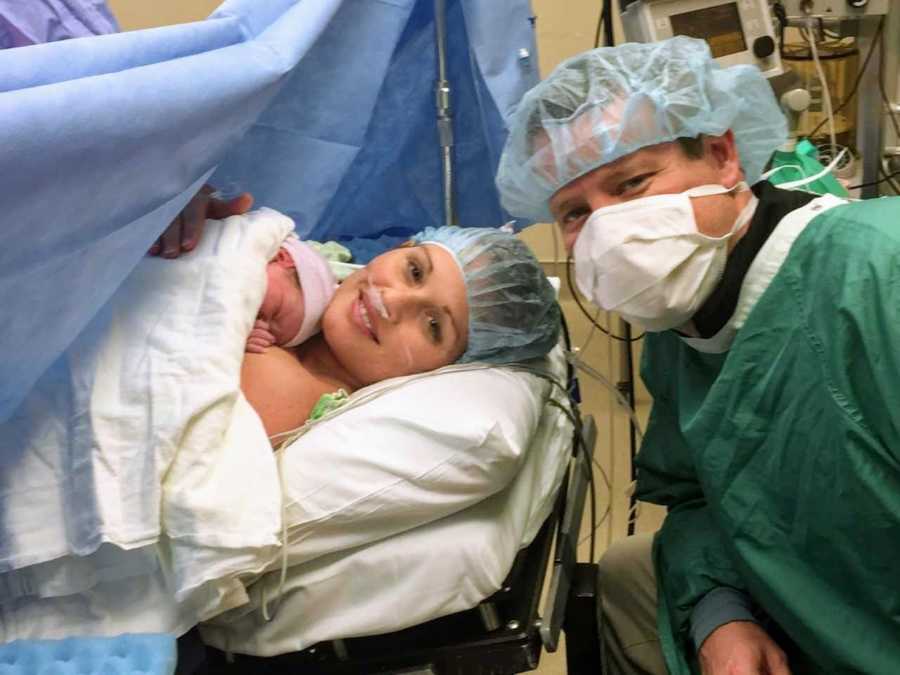 At her very first doctor's appointment, her pediatrician explained what to expect with an umbilical hernia. He told me it would probably correct itself over time, but she would have a distended 'toddler' tummy until her stomach muscles strengthened. If they didn't, surgery would be required.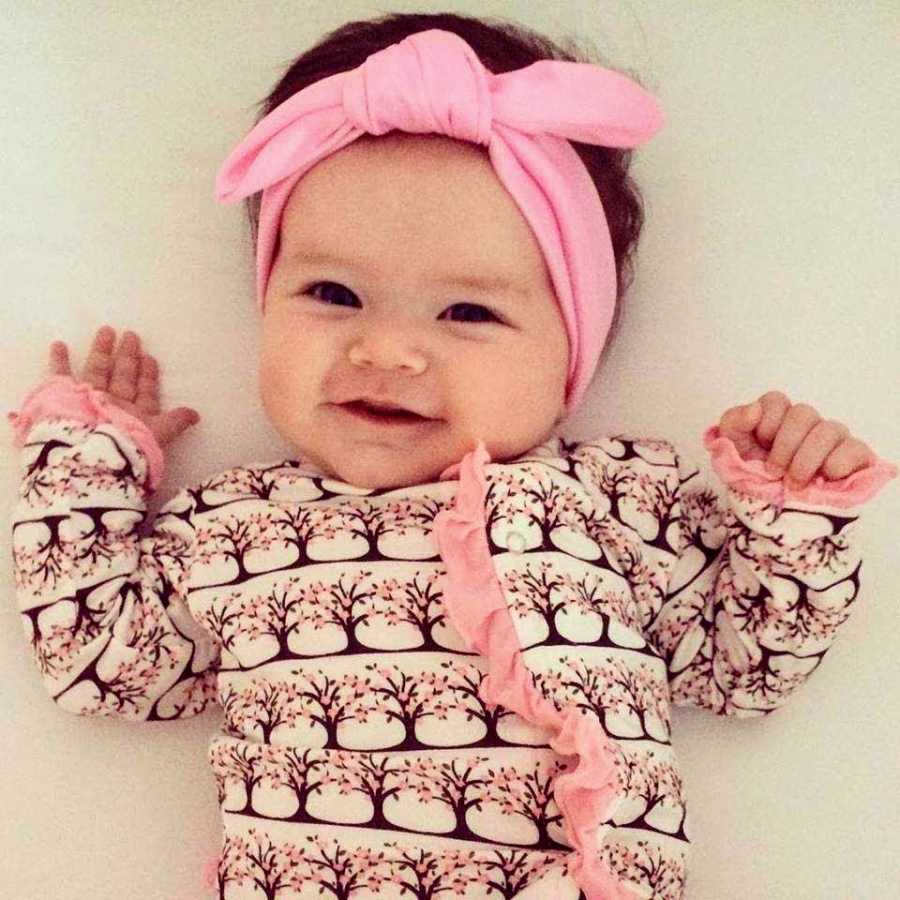 She continued to grow and stay healthy, other than minor digestive issues that were easily treated with over the counter medication.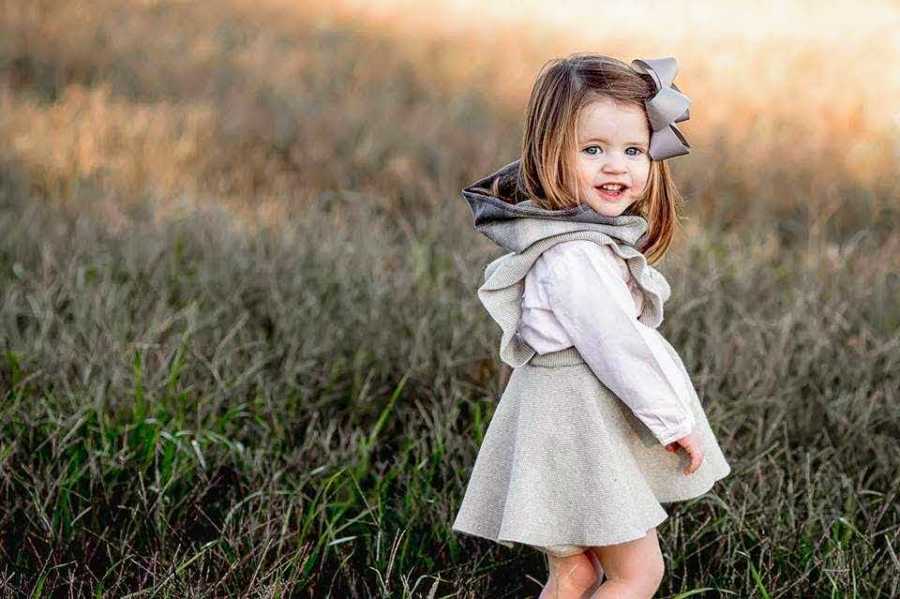 It wasn't until right before her third birthday that her distended tummy seemed to be getting larger and started to concern me. I chalked it up to the hernia and told myself I would ask her pediatrician about it at her three-year wellness checkup.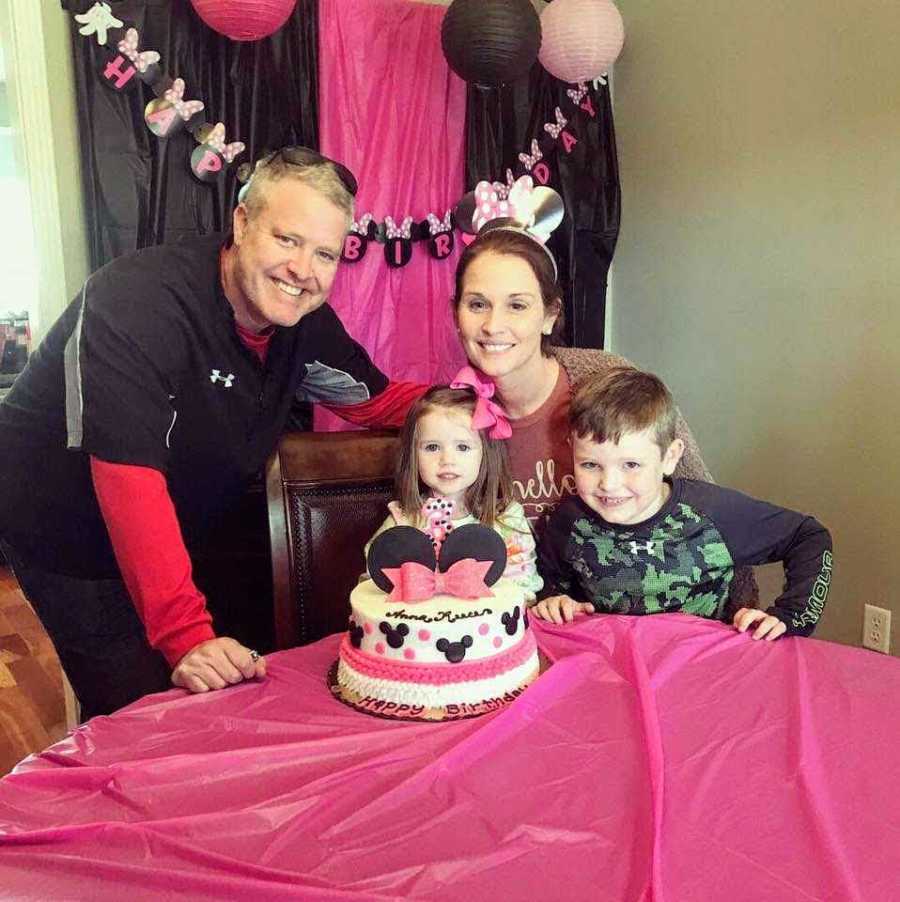 On November 21, 2018, I took her in for her checkup. Everything seemed to be checking out fine. I snapped the traditional well-check picture of her sitting on the exam table to post on Facebook. I was bragging about our healthy girl who was in the 50th percentile.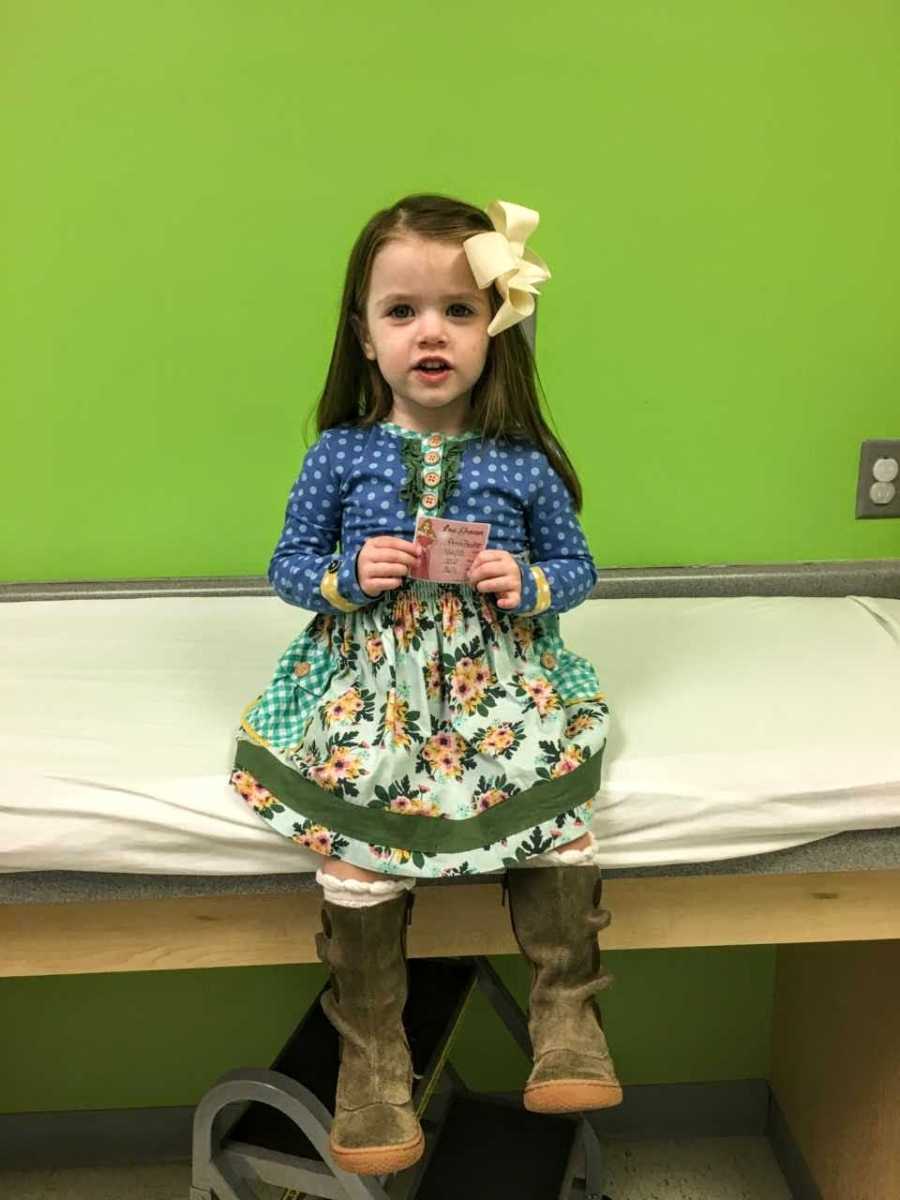 We were about to walk out the door with a good bill of health when the doctor asked me if I had any concerns. That's when I remembered her large tummy, and I voiced this to the doctor.
He immediately laid her down on the exam table and began feeling around on her belly. His face quickly changed to reflect my concern. He looked at me and said, 'Come feel this.' I put my hand on her belly and felt a hard lump. I asked him what it could be, and he gave me a list of several diagnoses from issues with her liver to impaction from constipation. He said he wanted to order an ultrasound to be completed immediately at the hospital.
We left the doctor's office and I called my husband and told him to meet us at the hospital. I wouldn't let my mind think that it was anything other than impaction. My husband arrived just in time for her appointment. We were called back to a dark room where the tech began the procedure.
She took picture after picture and, as the minutes ticked by, I began realizing that we were dealing with more than impaction. After about 45 minutes of measurements and imaging, the tech excused herself from the room to ask the radiologist if he needed anything more. When she left, I looked at my husband and said, 'This can't be good.'
When she returned to the room, she asked us to turn on our phones and told us that our pediatrician would be calling us. My heart sank and I handed my phone to my husband and told him to answer it. I stepped out of the room and paced up and down the hospital hallway terrified of what news I was about to receive. I wanted to run away from it all as fast as I could!
When I finally got the courage to walk back in, my husband was sobbing and told me a tumor had been found in Anna Reece's kidney and she would be having surgery to remove both her tumor and kidney as soon as possible. He said her pediatrician said the tumor was more than likely a Wilms tumor and was very treatable with a high cure rate. I immediately felt a sense of peace come over me that only the Lord could give and grabbed my daughter up and said, 'God's got this! Everything is going to be okay.'
Anna Reece was immediately admitted to the hospital to prep for surgery and do more testing to determine if the tumor had spread to other organs. Thankfully, we found out that the tumor had not spread and got ready for surgery to take place the day after Thanksgiving.
I stayed up the entire night praying over my girl, pleading to the Lord that He would protect her and that the tumor wouldn't rupture during surgery. The next morning she was taken back for a four-hour surgery to remove the tumor and kidney and to place a port for chemo. About two hours in, the surgeon came out and told us everything went better than expected and the oncologist felt certain the tumor was a Wilms and it looked like a stage 1 or 2. She told us that it was 95-100 percent curable and if we had to choose a cancer for our child, this would be it. She said her treatment wouldn't require radiation and her chemo would be low dose for once a week for 6 months.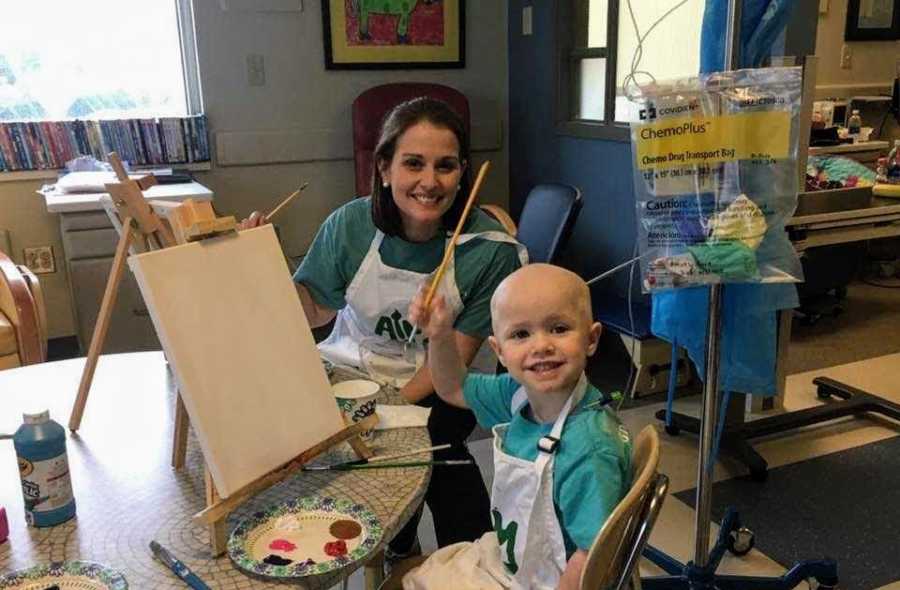 Anna Reece did amazing with her recovery and was sent home the following Monday with an appointment to see her Oncologist at the St. Jude Affiliate Clinic on Thursday for the official results of the pathology report.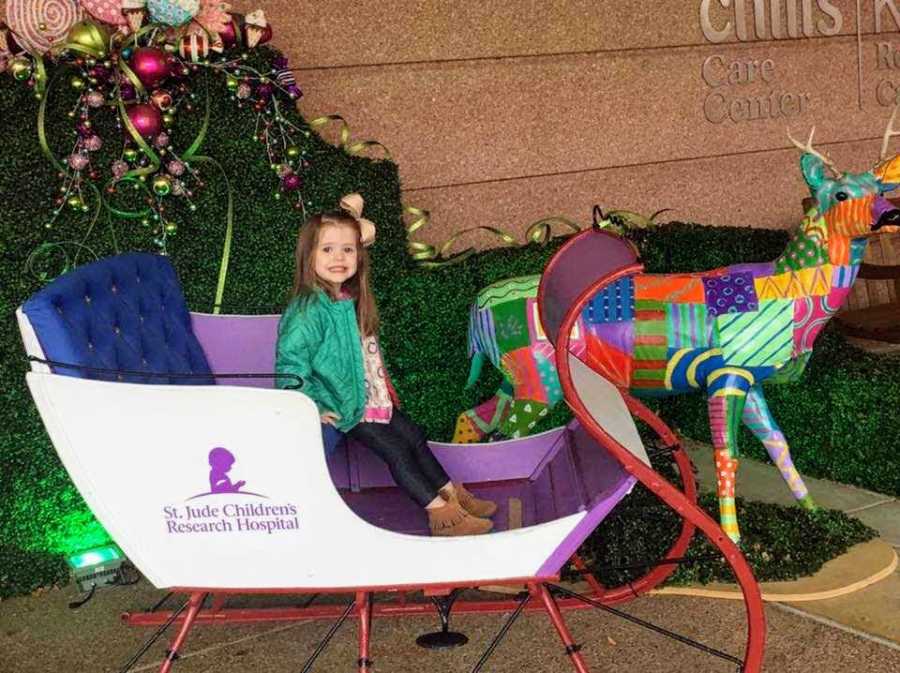 That Thursday, we returned to the oncologist's office and sat down in the exam room. After several minutes of small talk, a serious look came over the doctor's face. She said, 'The pathology report came back different than what we thought it would be. It's a rare cancer called Clear Cell Sarcoma. It's still fixable but we will have to be more aggressive than we originally thought.'
She explained that the cancer wasn't found in the lymph nodes and was considered a stage 2. She said we would leave for St. Jude in Memphis for more tests, radiation, and a treatment plan. I felt like I had been punched in the stomach. In some ways, receiving a different diagnosis than we were expecting was worse than the feeling I had when we received the initial news. It's a feeling you wouldn't wish on anyone. My husband and I dreaded calling our family. We struggled to come to grips with this new diagnosis.
We spent the next few days packing for a three-week stay in Memphis and making plans for our son for the time that we would be away. We arrived at St. Jude on the afternoon of December 3, 2018, and we were greeted by a beautiful display of Christmas lights and a friendly staff that got Anna Reece checked in and us settled into housing.
The next morning, we went to our clinic and met her new oncologist. She explained to us that they would be performing all tests again and more that had not been performed at our local hospital. She told us that Clear Cell Sarcoma of the kidney tends to spread to the bones and brain and that just because the lymph nodes were clear didn't mean that it hadn't spread. That was more gut-wrenching news we weren't expecting. She said an ultrasound, MRI, bone scan, CAT scan, and PET scan would be completed to know exactly what we were dealing with.
Over the course of the week, Anna Reece was sedated several times to perform the majority of the tests. The following Monday we waited anxiously in the exam room on the doctor to arrive with the results. She walked into the room and looked at us and exclaimed, 'I can't find a single cancer cell in her body!' We were overjoyed with thankfulness. She told us that we would have to stay for 6 days of radiation and then we could go back to the St. Jude Affiliate Clinic to receive the rest of her chemotherapy which would be a 27 week plan.
We have been back at the St. Jude affiliate clinic since January where Anna Reece has received amazing care and the staff has become like family to us. Anna Reece is presently on week 22 of treatment. She has had multiple blood transfusions, several inpatient stays, 100's of pokes, many screaming, tearful moments, but overall she's done tremendously well, and we don't take that for granted. Now being involved in the pediatric cancer world, we have seen how treatment can go south and the horrible things these kids have to endure. Although, she is almost at the finish line with treatment, the fight is not over. She will have many years of scans and check-ups.
As her mother, I sometimes get anxious about her future, but I have to trust God's plan for her, and I will always remember the peace He gave me when we first found out she had cancer. I truly feel in the depths of my soul that He has big plans for her life."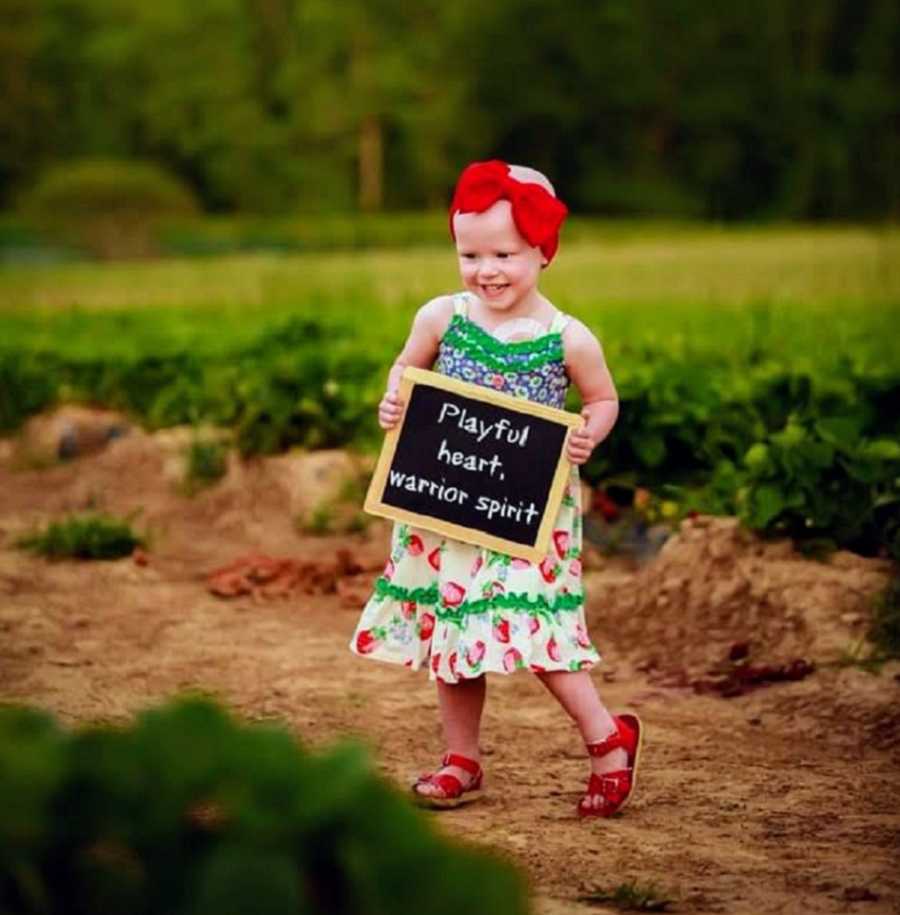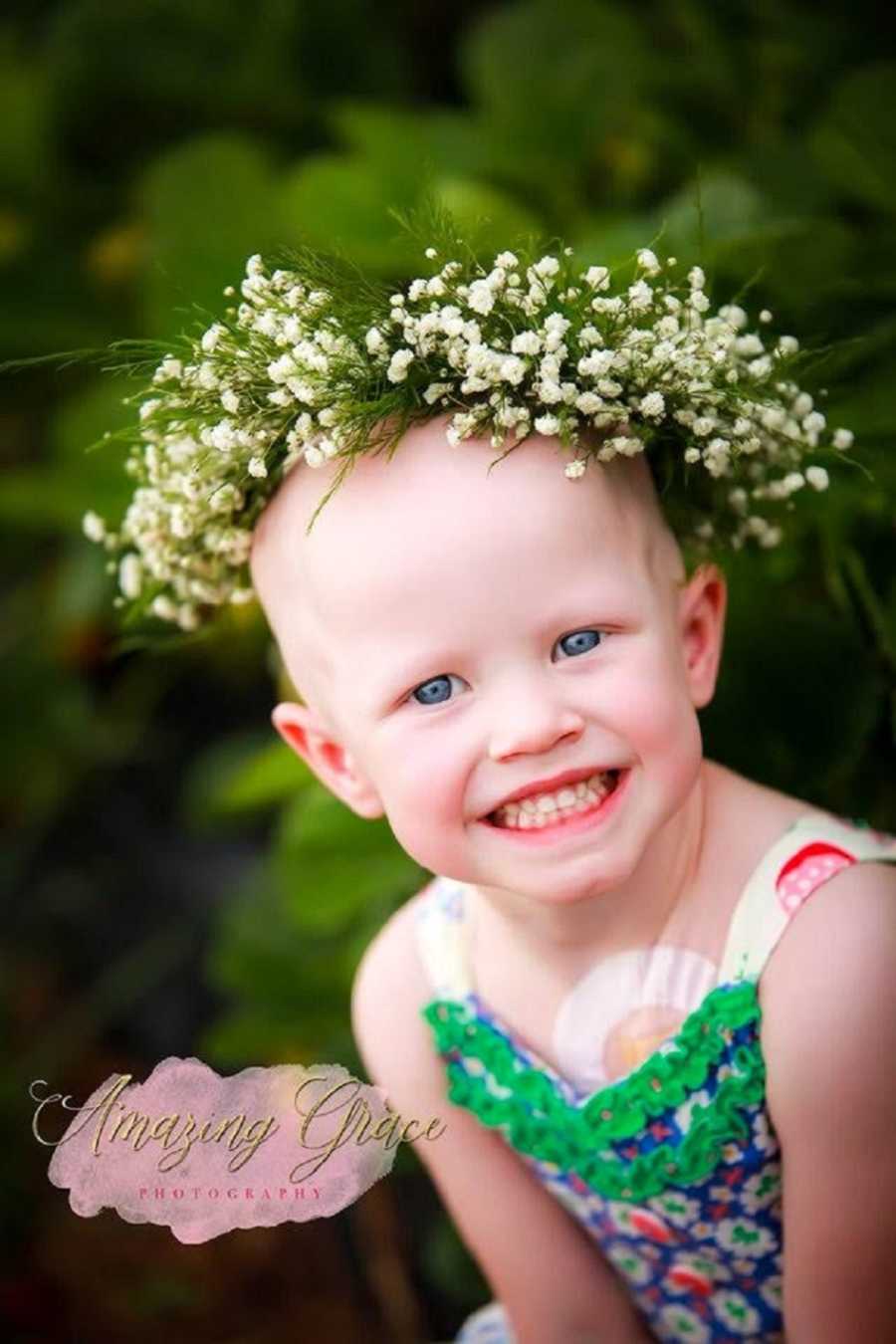 This story was submitted to Love What Matters by Gina Reeves of Albertville, Alabama. Submit your own story here and be sure to subscribe to our free email newsletter for our best stories.
Read more powerful stories like this: 
'In tears, my husband handed me a small paper. 'Please don't take my baby!' My stomach twisted into a giant knot. Our world totally flipped upside down.'
'Mom, can I go to his wake? I want to say thank you to him for his kindness. He made me feel like I belong.'
Provide hope for someone struggling. SHARE this story on Facebook with family and friends.