"Do you ever feel really guilty for saying no to people? Did you know it may be because you've been taught from a young age other people's needs are more important than your own?
Or maybe you've learned it's rude to say no?
Or maybe you've been taught to be a good person you need to always be putting others first before yourself?
Do you see a problem with any of these lessons being taught to us?
Which lesson resonates with you? Why are these teachings problematic?
Let's talk about it:
You matter. You have needs that need to be met. How can you feel important if you have been taught to see others as more important than you?
How can you give yourself what you need if you are running around, putting your energy into other people all the time?
If you have no time for yourself… won't you feel depleted, tired, and exhausted?
What if I told you that you are a good person, and you don't need other people's approval or acceptance to be a good person?
How does this make you feel?
A bit weird, right? If others don't approve of us, then there must be something wrong with us. If people don't praise us, we must not be enough.
False. You are a good person and you are always enough. You do not need the approval of others to be enough for this world.
This is a phenomenon I learned later on in my life. I used to be a die-hard people-pleaser. I wanted everyone to like me. I always put others before myself.
Saying no made me feel extremely guilty. It felt bad, selfish, and wrong to say no to others. Who do I think I am for saying no?
Well, I think I deserve some love, too. Some space. Some time to myself to give myself what I need.
Don't deplete yourself for others. Don't put all you have into other people. If you care about others, then make sure you prioritize yourself, care for yourself, and be kind to yourself.
When you do so, then you're truly able to give. You are able to share and give to others without forgetting about yourself.
Here's you permission to say no. No is good, no is fine, no is okay, and it's valuable to say no. It doesn't make you a bad person."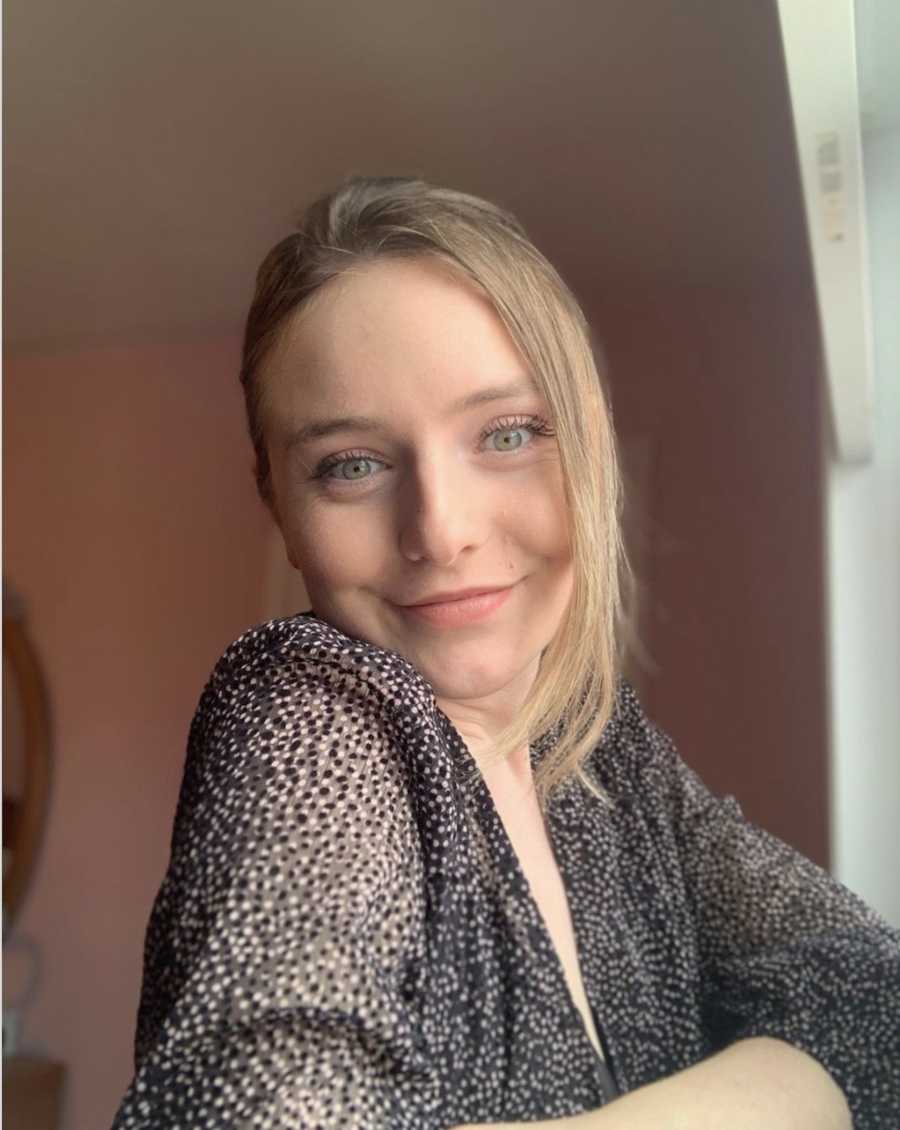 This story was submitted to Love What Matters by Ash. You can follow her journey on Instagram. Submit your own story here, and be sure to subscribe to our free email newsletter for our best stories, and YouTube for our best videos.
Read more stories like this:
'You will be excluded. Friends will come and go. No matter how good you are, people are going to talk about you. Don't take it personal, those people will never get you.': Woman urges 'don't let anyone dull your shine'
'You're the girl who feels like she is never enough. Dear girl, you ARE enough. Why? Because no one else is YOU.': Woman writes touching note to others struggling, 'We don't break, we bend'
'I'm a people pleaser. I help carry all your burdens. I overthink and over-analyze. I put my needs last.': Woman urges 'your desire to love isn't bad, it's your God-given talent'
'I've been told my feelings are 'too much.' The more I heard it, the more I believed it. The world always seems to find a way of telling us we need correcting.': Woman urges 'your gift isn't your shortcoming'
Do you know someone who could benefit from this story? Please SHARE this story on Facebook.