"I awoke with a start and blinked the sleep out of my eyes in wonder. I looked at the clock and realized I'd only been asleep for about an hour when a strange sound roused me. There it was again, coming from my husband's side of the bed; a strange snoring sound, except it wasn't snoring. Something wasn't right with this sound but I couldn't figure out why.
I looked over at my sleeping husband in the dark and noticed he was shaking. I thought perhaps he was having a nightmare so I shook him and called out his name. Nothing. The weird snoring and shaking continued and it occurred to me that perhaps he was having a seizure. Nothing in the world could explain why my strong, healthy, fit, 36-year-old husband would be having a seizure, but it's all I could come up with in the moment. Now I punched his arm and yelled at him to wake up, panic rising in my voice. For a split second, everything stopped, and he blinked and looked at me, confused. But then, the shaking took him again, and now I was scared.
'Garry!' I yelled, shaking his arm and grabbing his face. 'Garry, what is wrong? Wake up!' I screamed at him but there was no response other than the awful snoring and shaking. I grabbed my phone and dialed 9-1-1. I tried to remain calm while I explained what was going on to the woman on the other end of the line. I repeated my address at least seven times. He was not responding. And then he stopped breathing.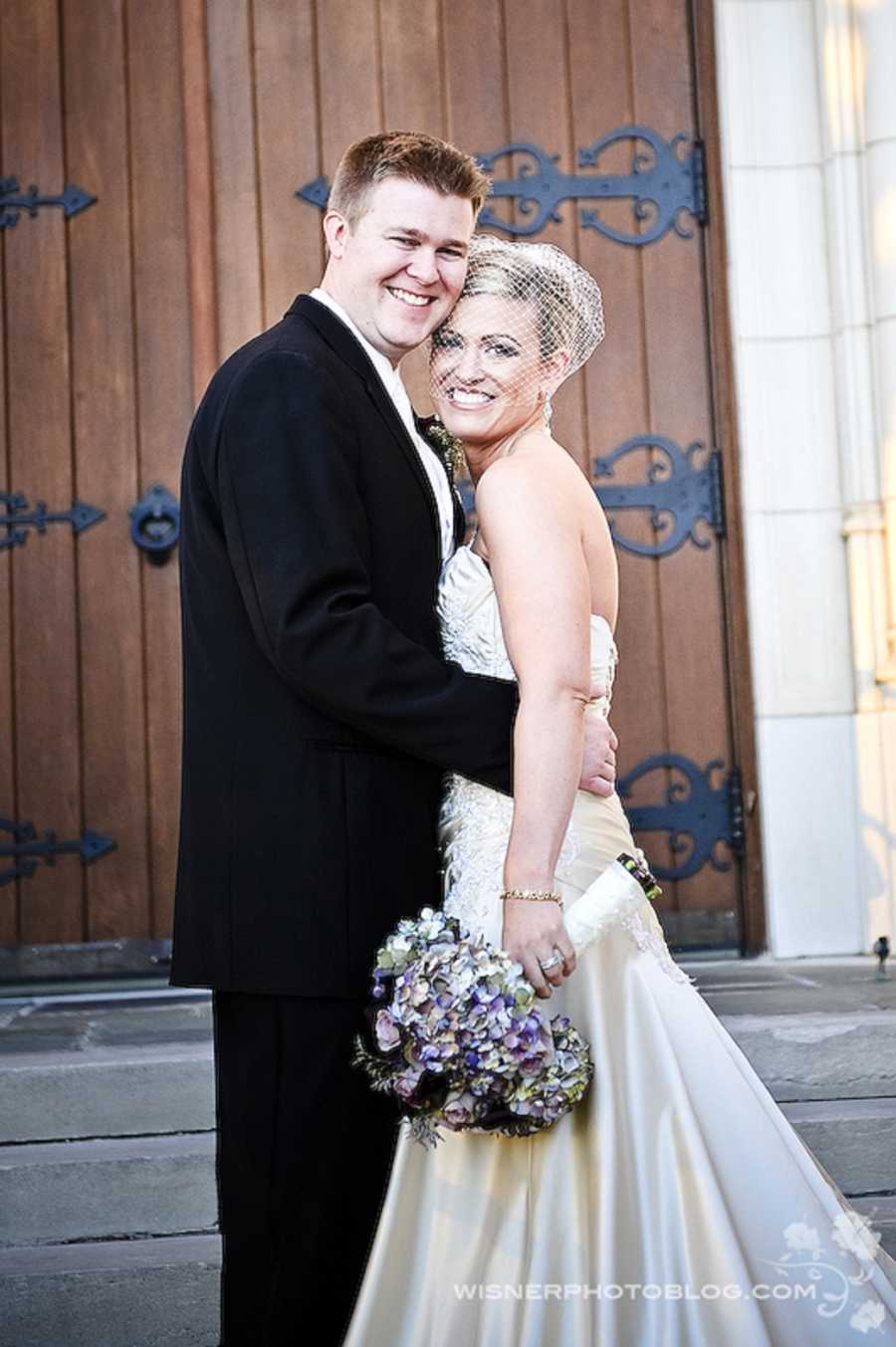 Inherently I knew that in a matter of minutes I would be leaving for the hospital with my husband, but I had sleeping children upstairs. My 2 and 4-year-old babies were sleeping soundly in their beds in the house we had just moved into four months ago. We hardly knew anyone in our new town, but I didn't hesitate to bolt across my yard and start pounding on my neighbor's front door. Thankfully they answered and I motioned for them to follow me as I continued to relay information to the operator on the phone. My neighbors helped me get Garry on the floor of our bedroom so I could attempt CPR.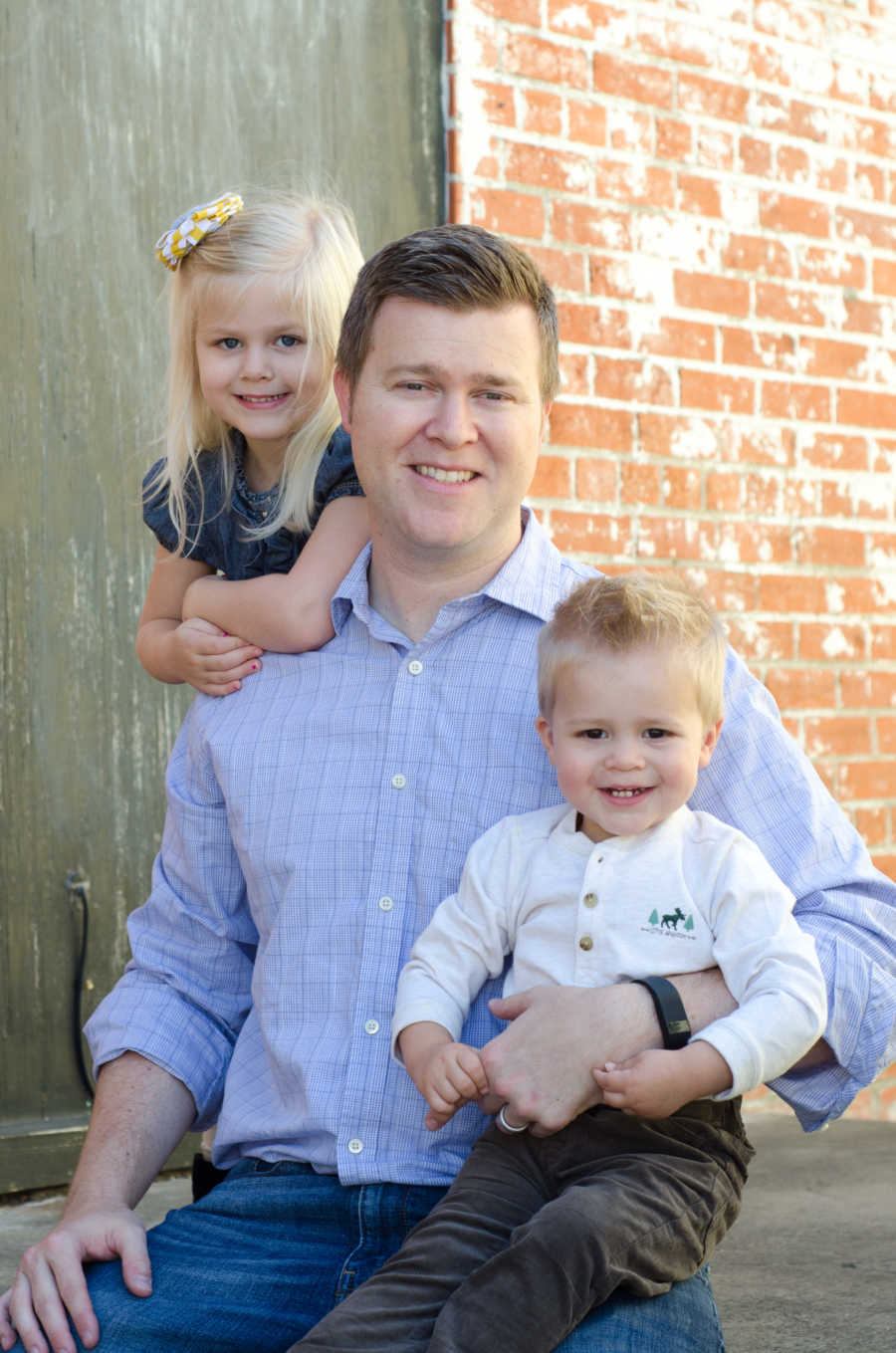 Afterward, I blamed myself for not trying hard enough. I felt myself breaking his ribs and in my panic I pulled back. I didn't want to hurt him. Within minutes of my inadequate attempts to revive him, the paramedics stormed into the house and chaos burst into my bedroom with an urgent intensity. I watched helplessly as three men and a woman ripped open bags and threw various cords and tools around at each other as they attempted to bring back my husband. They hooked him up to a machine that would pump air into his lungs and bring the beat back to his heart simultaneously. In my shocked stupor, I marveled at the genius of the contraption.
I don't remember at what point I decided that I needed to put on my shoes and grab a sweater. It was October and starting to get cold in Texas. But I found myself in my closet numbly getting dressed and begging God to breathe life back into my husband's body. To bring him back to me. To my kids. To stop this nightmare. To wake me up.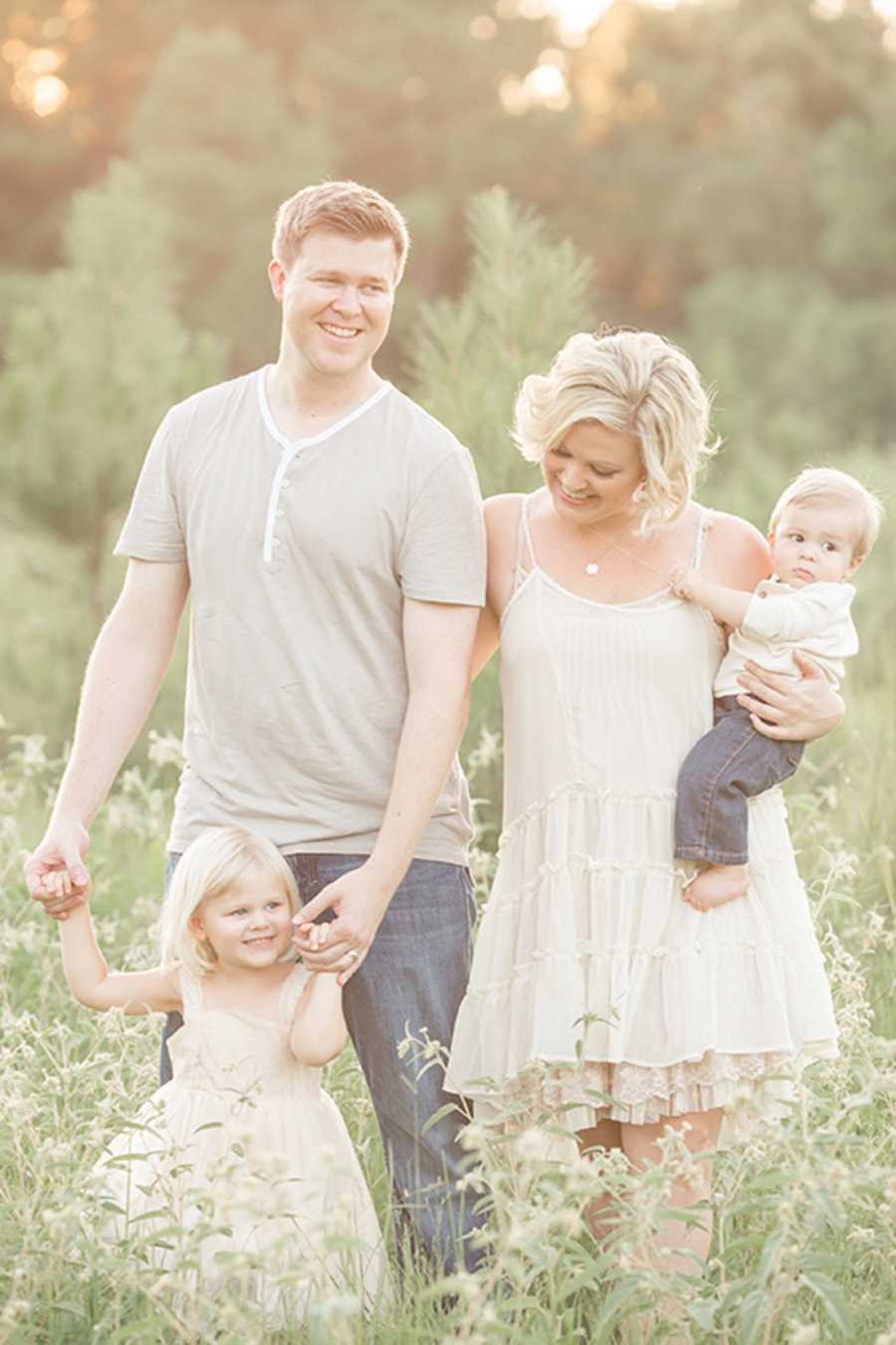 Deep down I knew I wouldn't ever see my husband alive again. Although I begged and pleaded and cried all the way to the hospital, something inside me knew he wouldn't come back. And when the ER doctors told me nothing else could be done, I nodded because I already knew. He was gone. He had been gone. My husband was no longer in that body covered with cords and tubes.
I laid my head on his chest for hours. Eventually someone covered me with a warm blanket. I was shivering but I couldn't feel. When the medical examiner came to take his body, I raised my head and I laid my hands on his cold chest. And I prayed.
I thanked God for the gift He had given me in this man. I thanked him for the nearly 10 years we had together, and for the two children he had given me. I thanked Him for the way my husband changed me and helped me grow and become a better person. I thanked Him for his family, who stood behind me in shock and despair. I thanked Him that we knew where our beloved husband, son, brother, and father was now that he was no longer here. I thanked Him that we would see Garry again someday.
And then I let him go.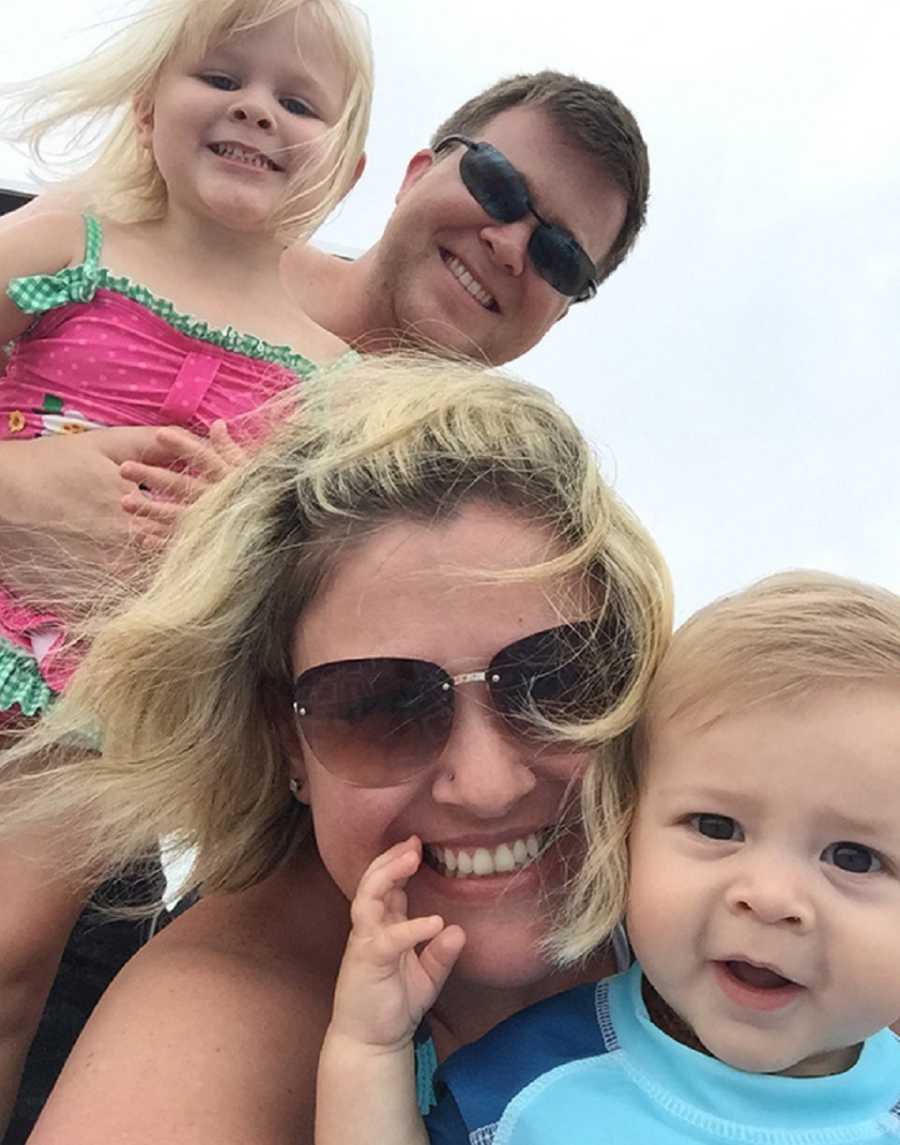 The weeks and months after my husband's death were a blur of activity and tears. Beside watching my husband die, telling my babies that Daddy was in heaven with Jesus was the hardest day of my life. Speaking about him at his memorial service was the next hardest day. Since those first hard days, we have had many more, but none as painful as that. Since those hardest days, I have done my best to pick up the pieces of our shattered lives and move forward with grace and faith, if not for myself, certainly for my children.
It has been nearly two years since the passing of my husband. It turns out he had severe coronary artery disease and his heart was a ticking time bomb. No one would have known and there's nothing we could have done. His fate was sealed by his genes, and my fate was sealed the day I fell in love with him.
My children and I have since moved to be closer to family. I just purchased my first home without my husband. I have started a law practice and I write in my spare time. We are moving forward and we are honoring Garry and his memory by living our lives to the very fullest. Living my life without my husband by my side has not been easy and it is certainly not how I imagined the way things would turn out. Being a young widow was never even the slightest of possibilities for my future in my mind, yet here I am. From the moment I realized I would be leaving that hospital as a widow, and for every moment after, I have had to make a choice to keep moving forward, to keep showing up, to keep living and loving, or to give up and let his death take my life too.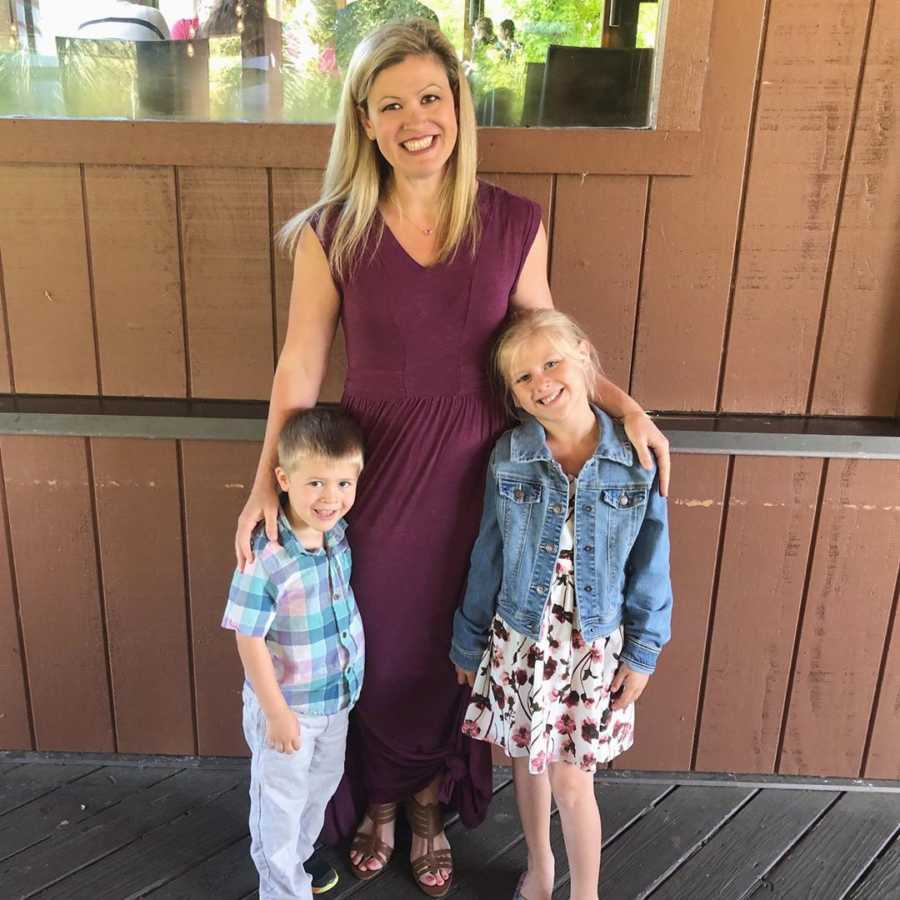 My husband loved life more than anyone I have ever met. He was always the life of the party, the goofy, fun, tall, handsome guy who made everyone in the room smile or laugh at his ridiculous jokes. He was a child at heart and played with our kids with pure joy and silliness. He always saw the best in people and strove to help anyone in need. He was the epitome of kindness and generosity. I choose to honor him by carrying on that legacy and instilling it in my children. My kids will grow up knowing how amazing their dad was because I will never stop telling them.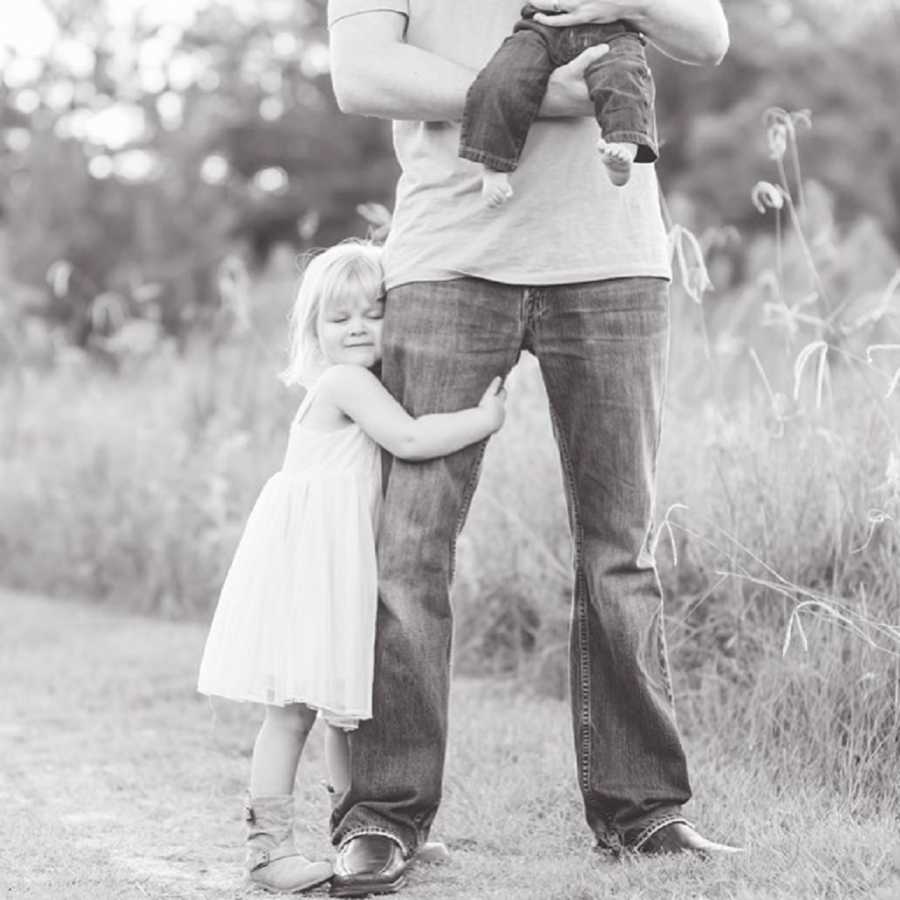 After I lost him, I knew I didn't want to just simply survive. I wanted to live my life as epically as he would have lived the rest of his had he been given the chance. So, I choose to live out loud, love with abandon, and celebrate every facet of this life, even the ones that hurt. And in the end, I hope my legacy will be that I have taught my children that even when life gets hard and things don't go your way, choosing life, choosing love, choosing joy, and choosing hope will make all the difference between simply surviving and thriving no matter your circumstances. That is a legacy, I think, Garry would be proud of."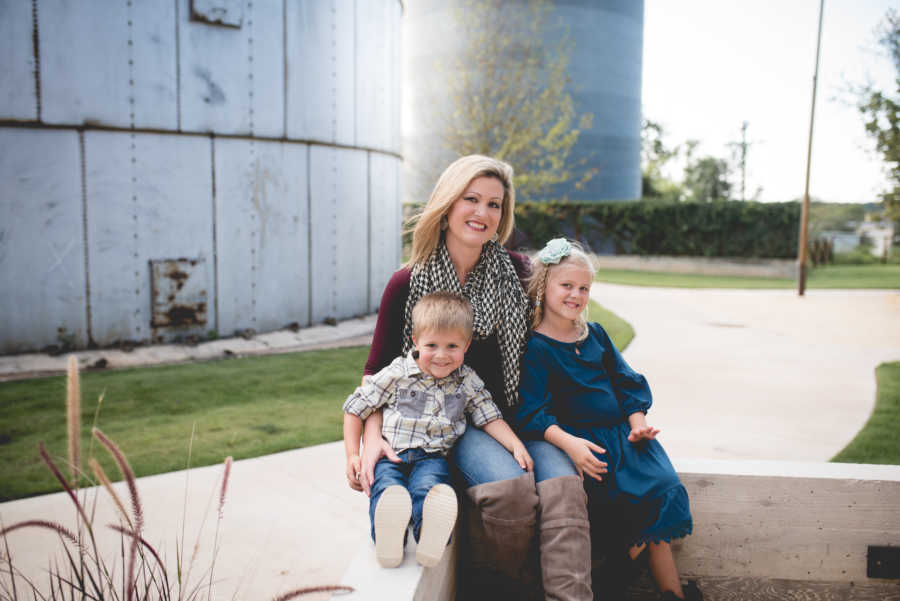 This story was submitted to Love What Matters by Cheyenne Bell of San Marcos, Texas. You can follow her journey on Instagram, Facebook, and her blog. Do you have a similar experience? We'd like to hear your important journey. Be sure to subscribe to our free email newsletter for our best stories.
Read more stories from those experiencing grief and loss:
'Mommy, what's wrong?' I held her face in my hands and brought her eyes to mine. 'Baby, there was an accident. Daddy died this morning,' I whispered to my 12-year-old daughter.'
SHARE this story on Facebook to encourage others to cherish every moment and love what matters most.