"I remember my knees buckling and melting into my dad's arms, screaming. There was just no way the words my dad just spoke could even be possible. My husband of nine years, the father of our three children, five and under, and love of my life, died suddenly just an hour before.
Marcus and I met in college when I was a freshman and he was a junior. He was honestly the most amazing man I had ever met! He was funny, inspiring, the life of the party, balanced, motivating, and confident, all wrapped up in a super handsome package. He loved Jesus and was such a light in this world for Him. It didn't take us long to date, and a year later we were engaged! We got married soon after, me at 20 and him at 22.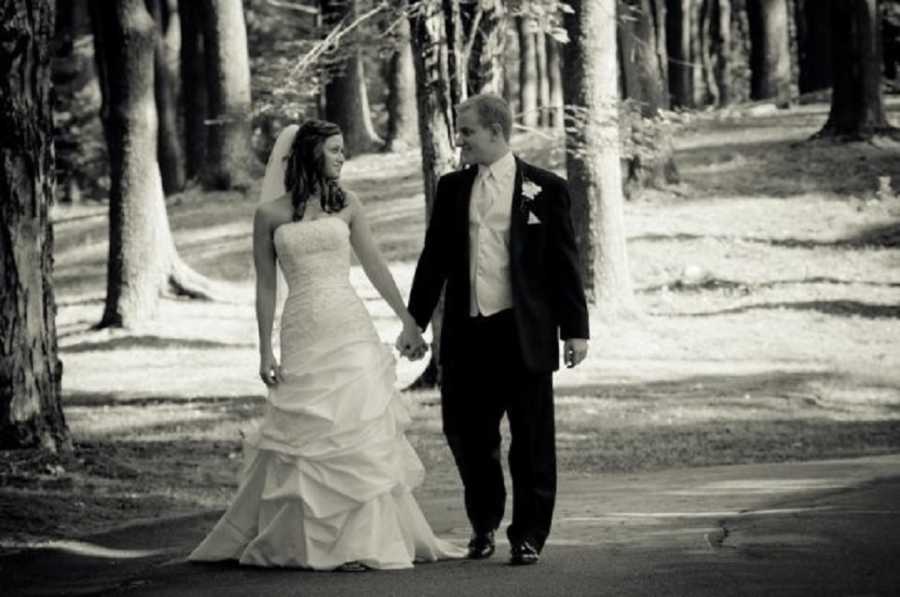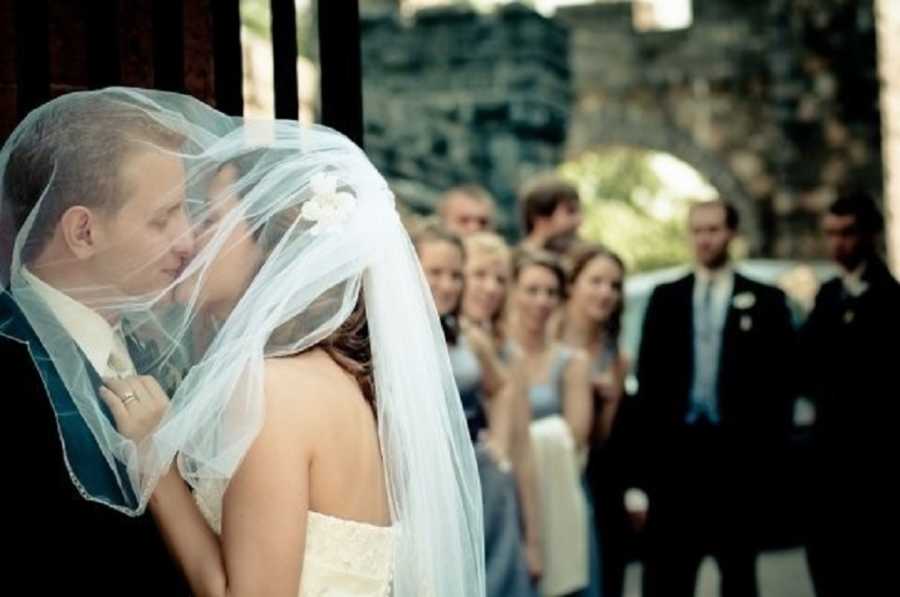 We had it all. Not to say we had the perfect marriage, but we had it pretty much figured out. We were so in love. We loved being with each other and were true teammates. He took me on so many dates and amazing vacations and treated me so well. We had three beautiful children together who were our absolute world. He was the father to them I always dreamed of. He was super attentive and engaged and made them feel so important. There was nothing in this world that was more important to that man than his family, and we felt it. He was so successful in his career and it was such an awesome thing going from newlyweds with nothing to our name, to earning this huge career together. He was in pursuit of his Master's degree in business. He ran his own consulting company and he was a published author. He was incredibly fit and took care of himself. With all the things going on in his life and intense stress he dealt with, you would never know. He was so positive and managed it all so well.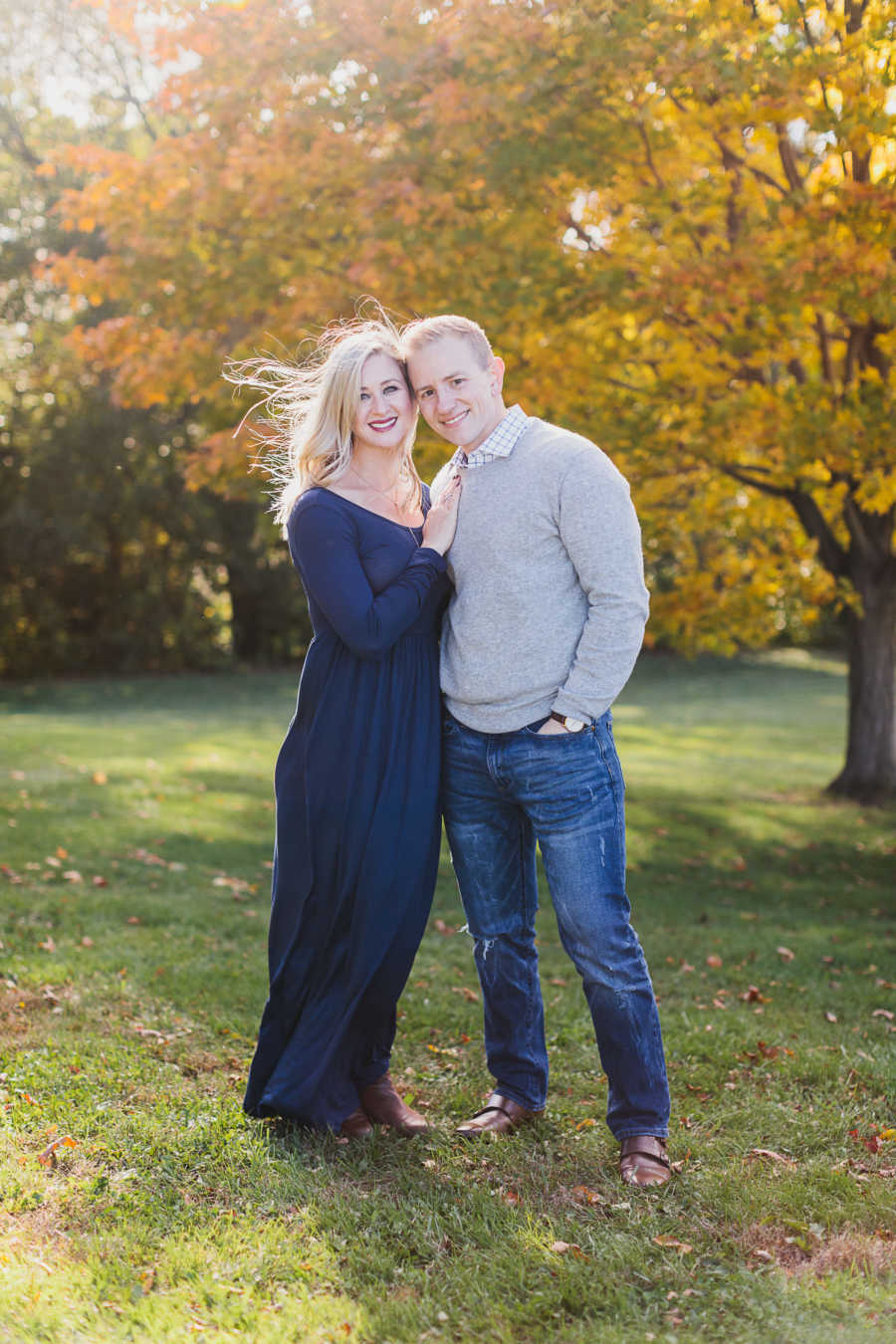 We spent Sunday, January 13, doing 'Marcus' Day of Fun,' or so I called it. It was so extra, just like he was. We did it all that day. Church, naps, indoor splash pad, trampoline park, and pizza. It was almost overwhelming to squeeze in all these activities he had planned, but he made it work. I remember our daughter Scarlett saying on the way home, 'This is a great day. No, this is the best day of my life.' The next morning he was up at 4 a.m., like usual, to get to the gym, and stopped back home to get ready. He dropped Levi off at school and then came back home to get Scarlett. Even though it would make more sense logistically to bring them together and do a loop, he insisted on giving each kid the most individual attention as possible. True Marcus style. I remember him grabbing his bags to head out on his business trip to Pennsylvania, swinging them around his shoulder, and walking up to me at the island where I was making breakfast. He kissed me and told me he loved me, and that would be the last time I would ever see him.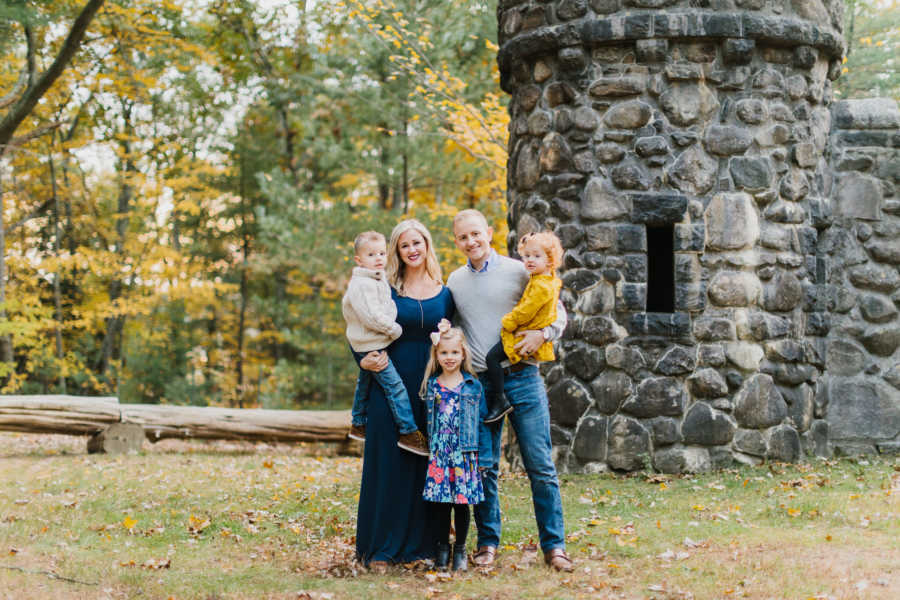 I remember getting the kids ready for school the next day. Everyone was so well behaved, the house was in order, and he was going to return from his trip the following day to a pleasant home! I came downstairs to three missed calls from my dad, who upon calling back insisted I stay home. I explained that Scarlett had to get to school, so he agreed to meet me there. Red flags raised, I dropped her off and then he drove ahead of me back home. We got home, got the younger kids settled with a show, and then life became a blur. My dad hugged me hard and sobbed, uttering something into my shoulder. I didn't even hear it at first. I had to ask him again what was going on, and then I fell. I couldn't breathe or even understand the words he was saying. Marcus passed away that morning. He was working out and the hotel staff found him unconscious beside his treadmill. They tried to revive him, but there was nothing they could do.
He was 32.
I can't even explain the feeling of that moment, except that it was the absolute worst of my life. It was so surreal, so horrible, just completely devastating. The feeling of weightlessness combined with being cemented to the floor, unable to move. How could this even be? I love him with all of my heart. We have a family. We had an amazing life. We had plans. We were going to go to Paris for my 30th birthday in a few months. Renew our vows for our ten-year anniversary. Start building our next home this year. All of that gone with him. Our lives are now ripped apart and flipped upside down. My babies no longer have their daddy. I lost my best friend and love of my life. I reflect on that moment often and it still rips me apart.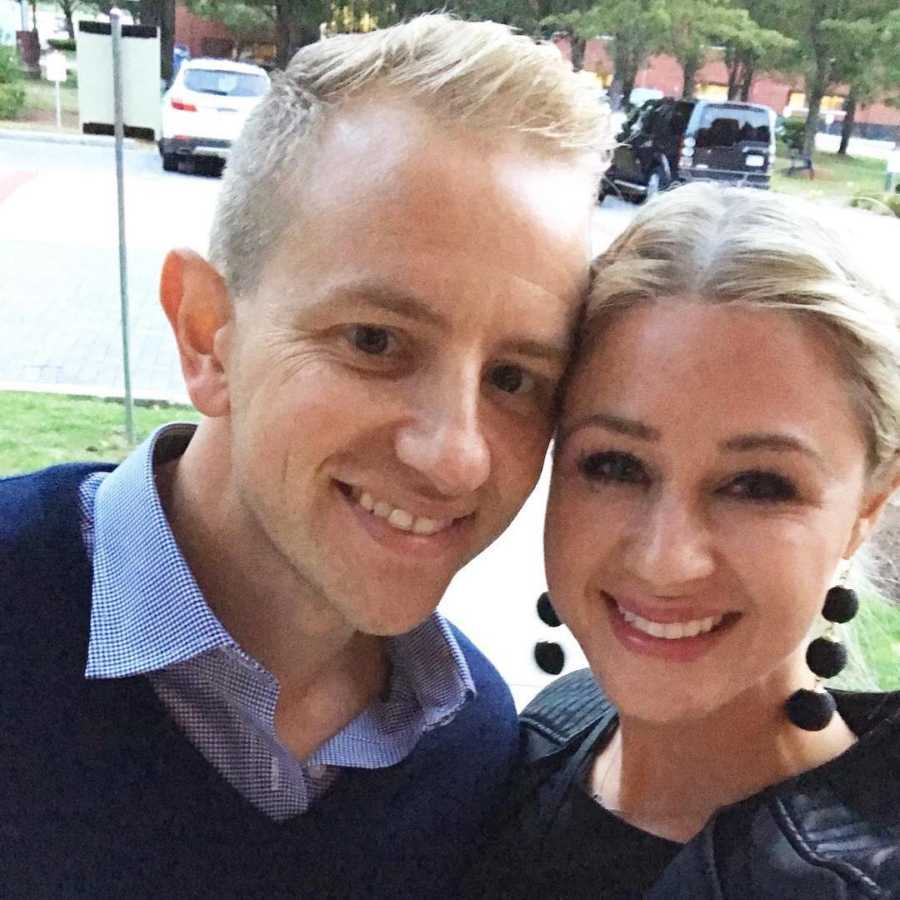 Marcus died from a heart disease called hypertrophic cardiomyopathy. He was actually diagnosed with it the month after we got married, to which I had a mild panic attack. I remember him coming back from his doctor appointment and telling me he could drop dead simply walking out of that office. Something that sounded completely preposterous, unfortunately, now our new reality. I mean, we knew it could happen, but it couldn't actually happen, right? I mean, how could it? He had his heart monitored over the years, and things looked fine. He had just had a checkup that fall.
To put it simply, when he was running his heart got a flood of adrenaline that couldn't be flushed out, which caused him to go into cardiac arrest. He was found by the night manager who immediately administered CPR and called an ambulance. There was nothing that could have been done. Unless someone witnessed the event and used a defibrillator within a couple of minutes of the event, there was no chance of revival. He was gone. This was his time, and God called him home. That was it. No warning. No factors leading up to it, just the sudden, random episode. The one event that would change our lives as we knew it forever. My love was there one second, and gone the next.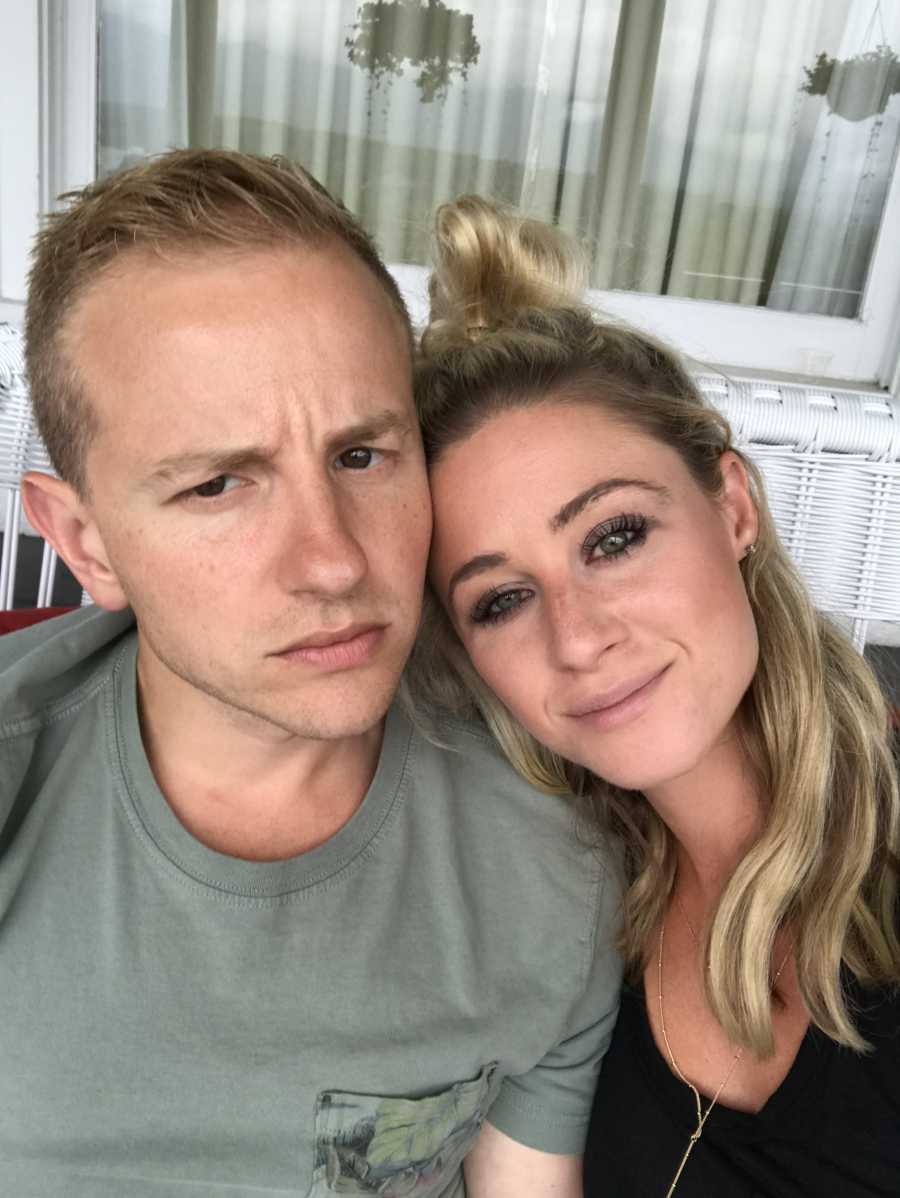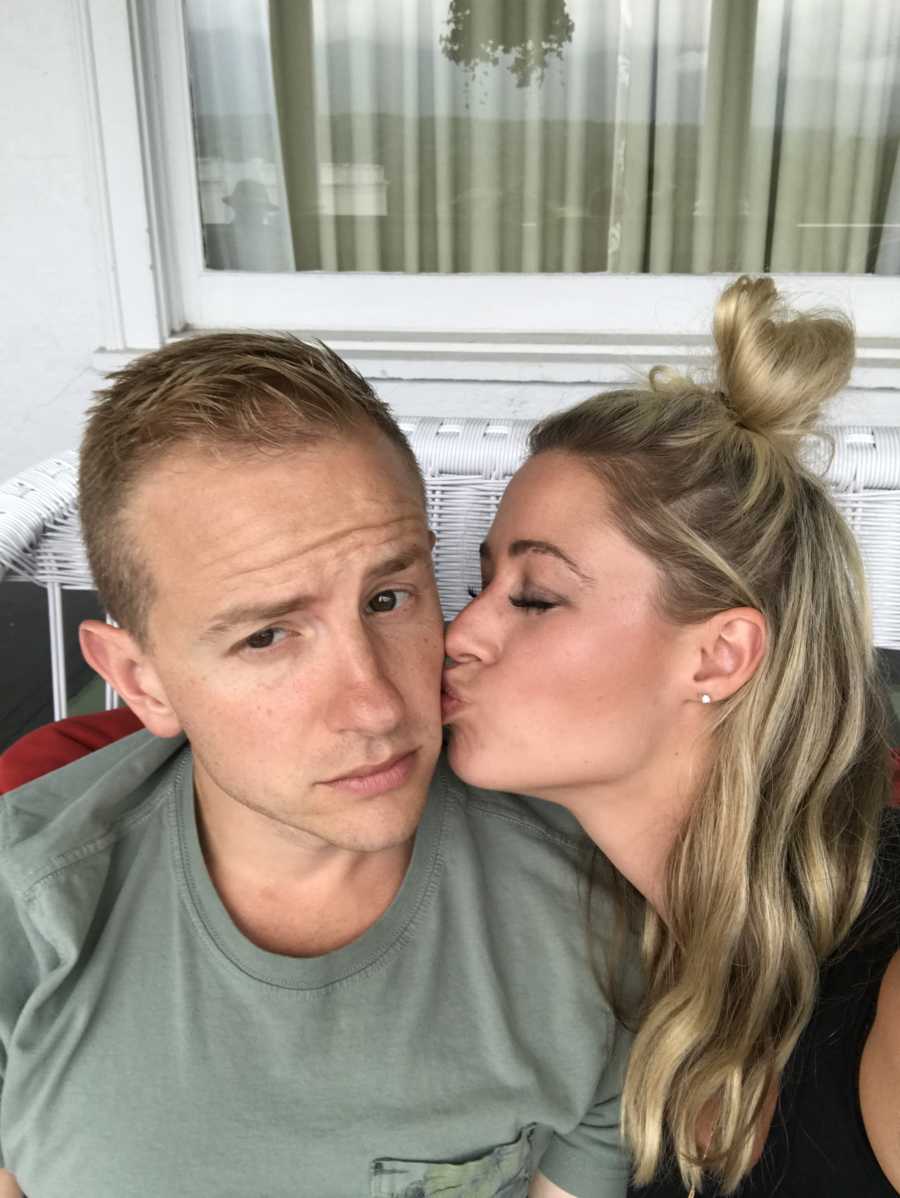 But that isn't where our story ends. I can tell you of this pain, this searing burn and hurt in my soul. But I also need to share of the joy. As tragic as this story is, I know where Marcus is. Marcus knew Jesus as his savior, and he is without pain or sadness in Heaven. I have joy knowing that God is good and had a plan for him, and has a plan for me too. Marcus' legacy will live on through our children and me, and through the story of his dedication and love for Jesus and others.
We have been without him for almost four months, and I still can't quite comprehend this new life we were forced into. It isn't like we fell out of love or there was an event that caused discord in our marriage. We were more in love than we had ever been, he was quickly climbing the corporate ladder, and he was a rock star dad. I will always love this man that I will never get to see or talk to again. Every plan we had together is now up in flames, and we are clumsily walking through mud and trying to make sense of it all. I miss my man with all of my heart.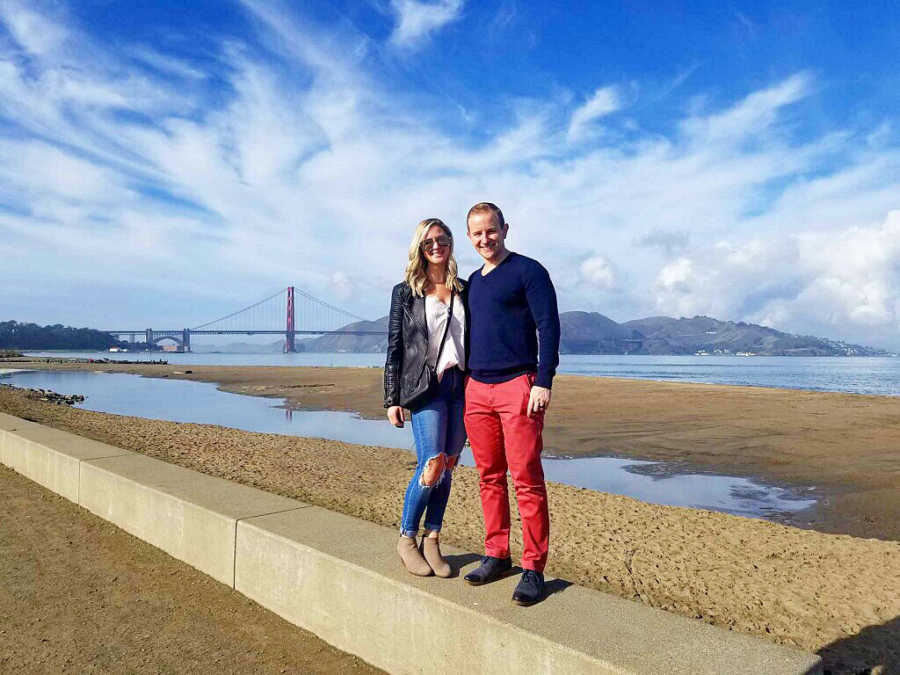 Instead of clinging to the grief and being dragged down by it, I am stronger because of it. I can accept the pain and sadness, but I will not let it control me. My Bible, prayer, and Christian music have been my saving grace. Working out has been my medicine. When the pain becomes all consuming, a run coupled with blasting music and screaming prayers helps. A rush of endorphins clears my brain and gives me better perspective. Being in this stage with kids as young as mine has actually been such a blessing. I am so incredibly busy. I don't have the time or ability to let the sadness consume me. These amazing babies that were entrusted to us are now my sole responsibility. I have no interest in pretending to be anything but what I am. Death and grief have a way of opening up a new side of yourself. Life is too short and valuable to be anything but intensely you. Be authentic. Get on your knees. Say yes. Or, say no thank you. Ask for a hand. Go on that trip. Tell others how you are feeling; let them in so they can help. I won't allow myself to be swallowed by the sadness. God will give me the strength to go on. I will choose joy."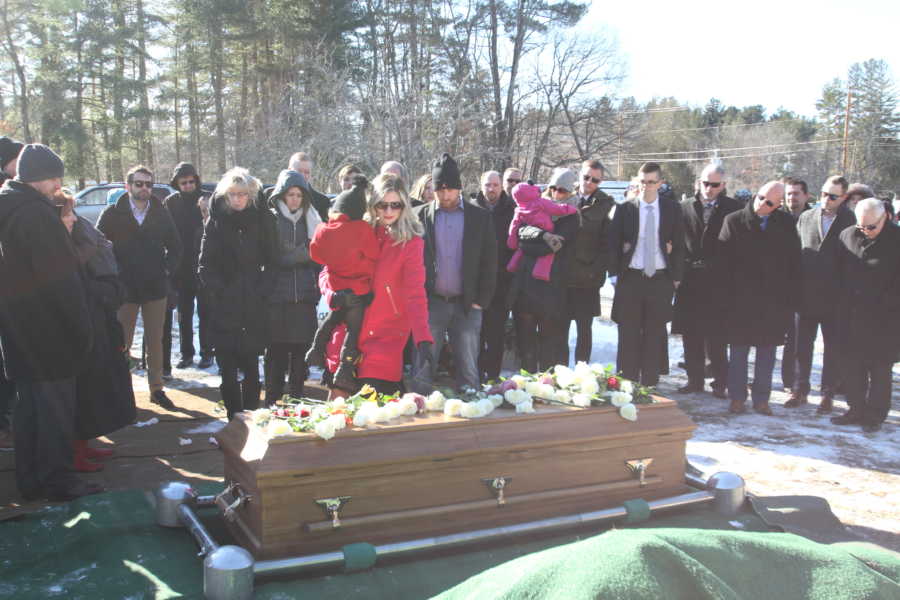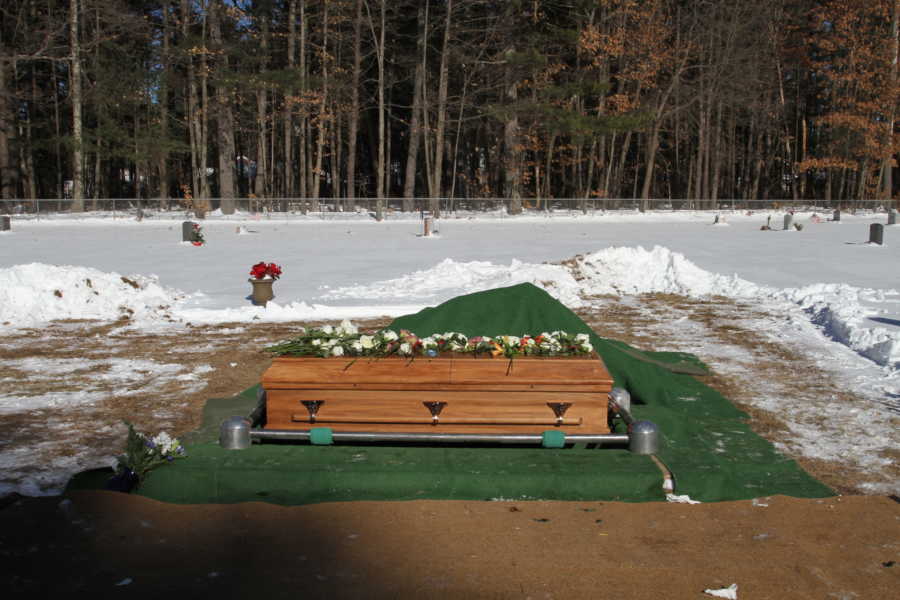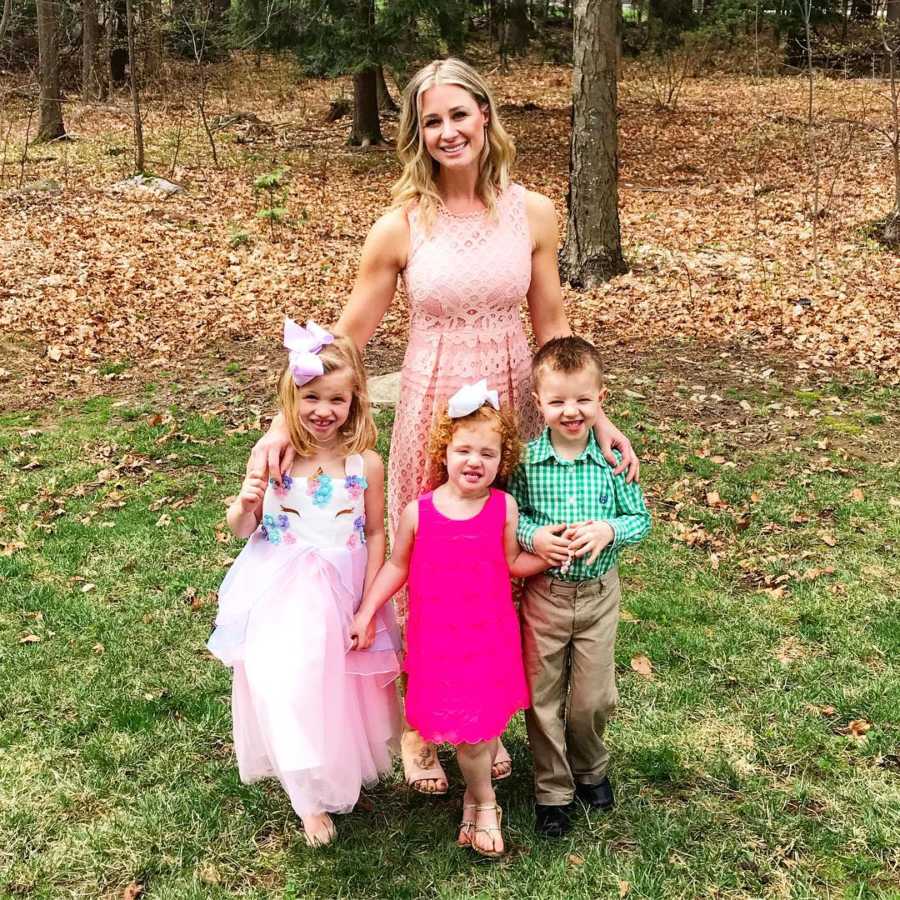 This story was submitted to Love What Matters by Nicole Fergesen, 30, of Windham, New Hampshire. You can follow her journey on Instagram and her blog. Do you have a similar experience? We'd like to hear your important journey. Submit your own story here, and be sure to subscribe to our free email newsletter for our best stories.
Read more stories from those experiencing grief and loss:
'My healthy, 39-year-old husband said he felt 'off.' When I got to the hospital, 2 nurses came out, crying. 'Is he DEAD?,' I screamed. The words she uttered took my breath away.'
'I woke up to hear him gasping. I thought, 'Is this actually happening?' As I watched my husband turn blue to gray, I cried to PLEASE not take him! I begged him not to leave me and the boys.'
SHARE this story on Facebook or Twitter to support someone experiencing loss and grief.