"Mary Ellen is a twin. Her sister, Kahleesi, is heart healthy. Mary Ellen was diagnosed at 20 weeks in Utero. They told her mother that one of her baby girls is going to be born with a serious congenital heart defect, a curve in her spine and just one kidney. To say they were devastated is an understatement. She will need a series of open-heart surgeries and other interventions in order to survive.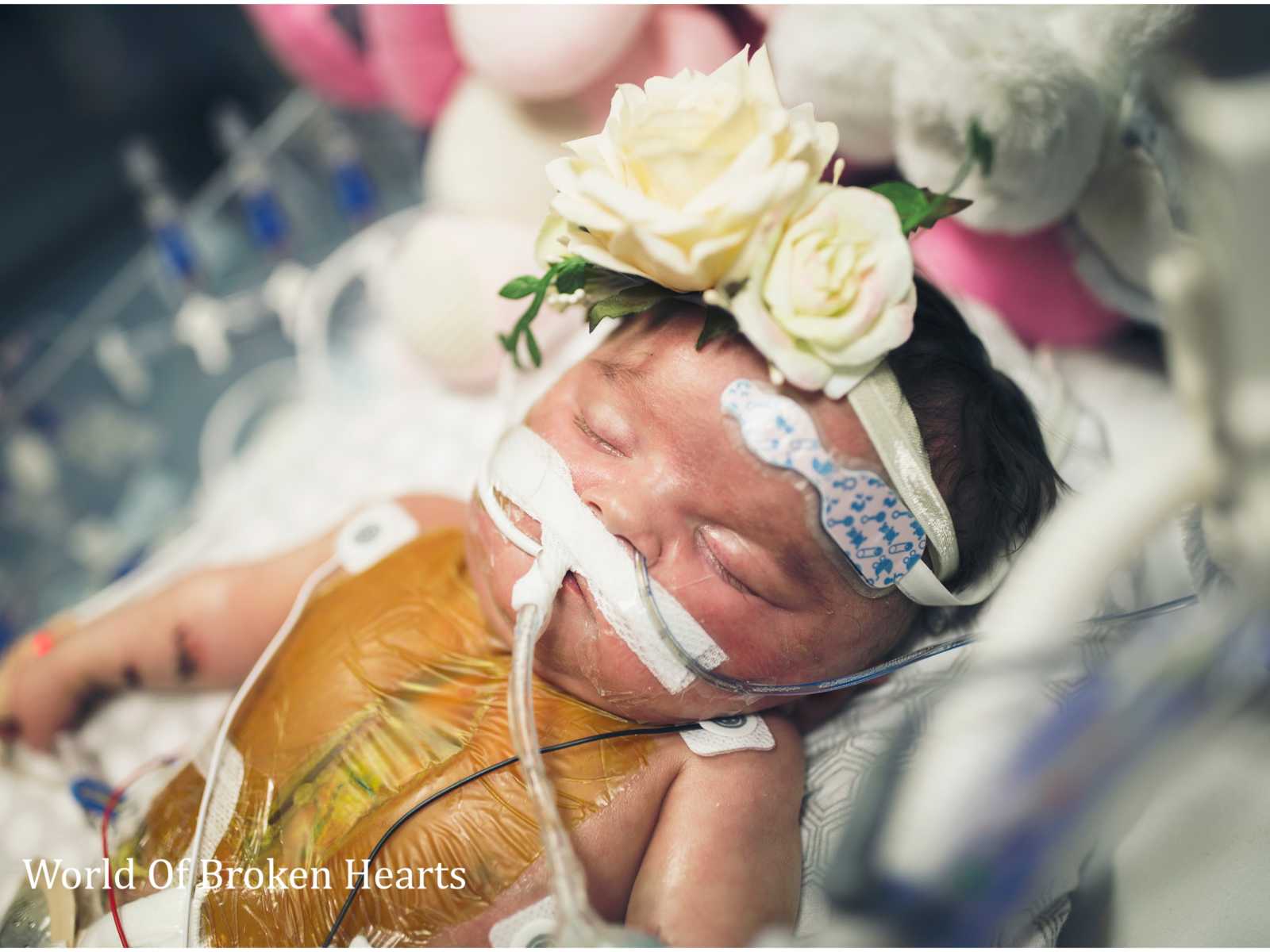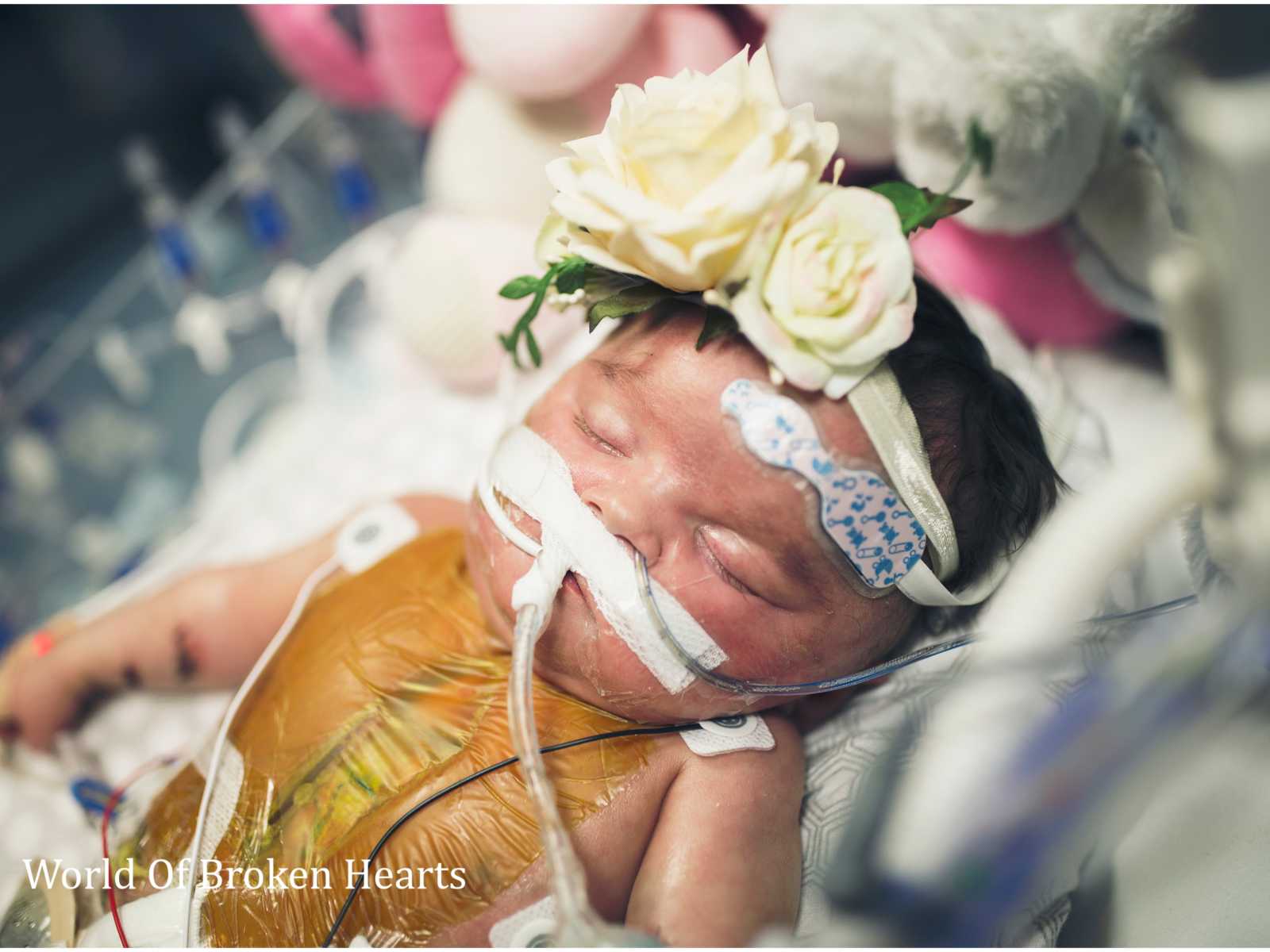 On December 8th the girls were born and Mary was able to go home for a short while, grow, and get stronger before her first open heart surgery. At her follow up an appointment with her cardiologist, she became pale and sick during the visit and had to have emergency surgery that night. She has been in the hospital — Monroe Carell Jr. Children's Hospital at Vanderbilt in Nashville, Tennessee — since January 5.
Mary Ellen has experienced many setbacks since and is currently fighting for her life. Her chest remains open in case they need to immediately intervene to save her life."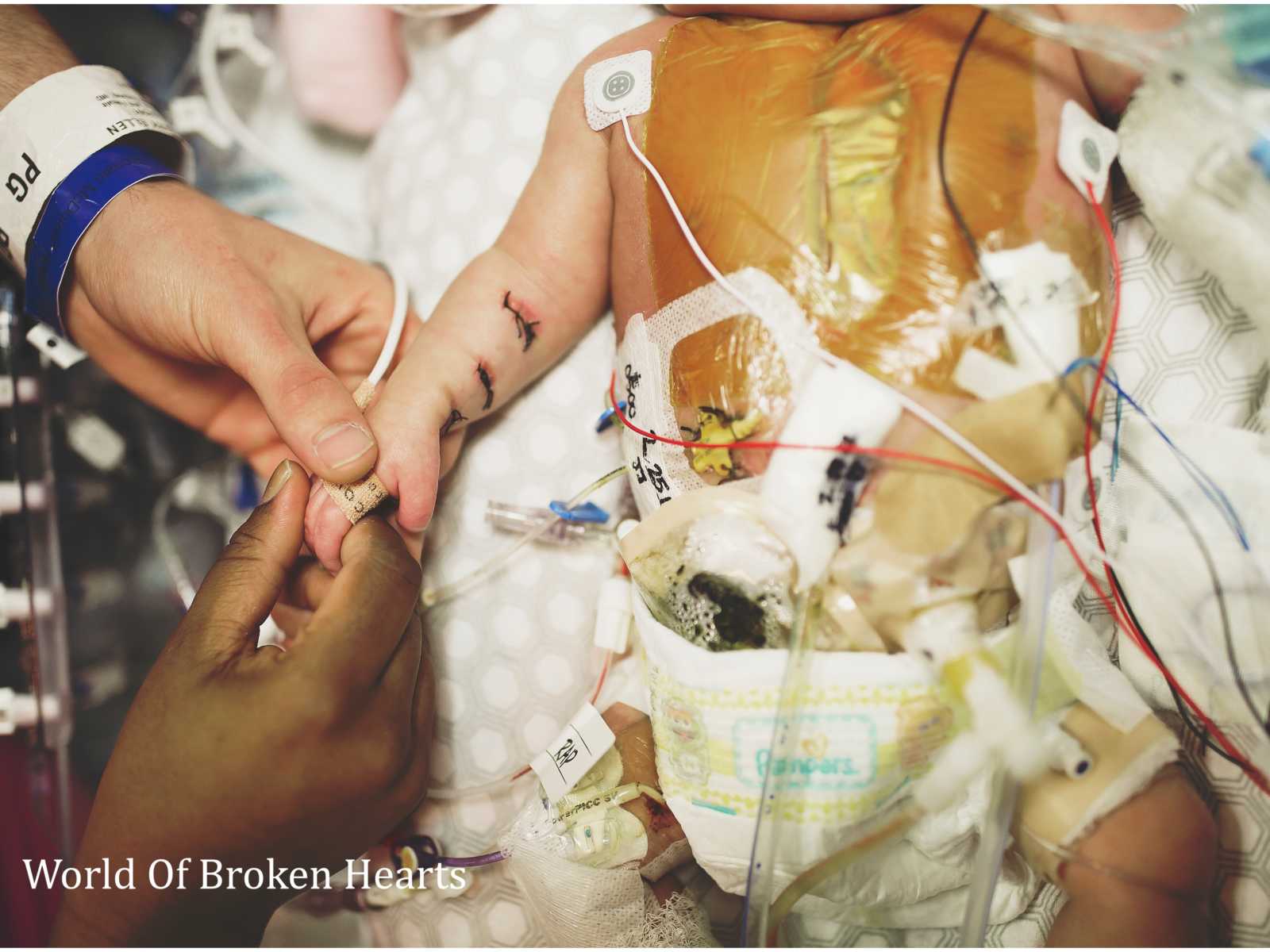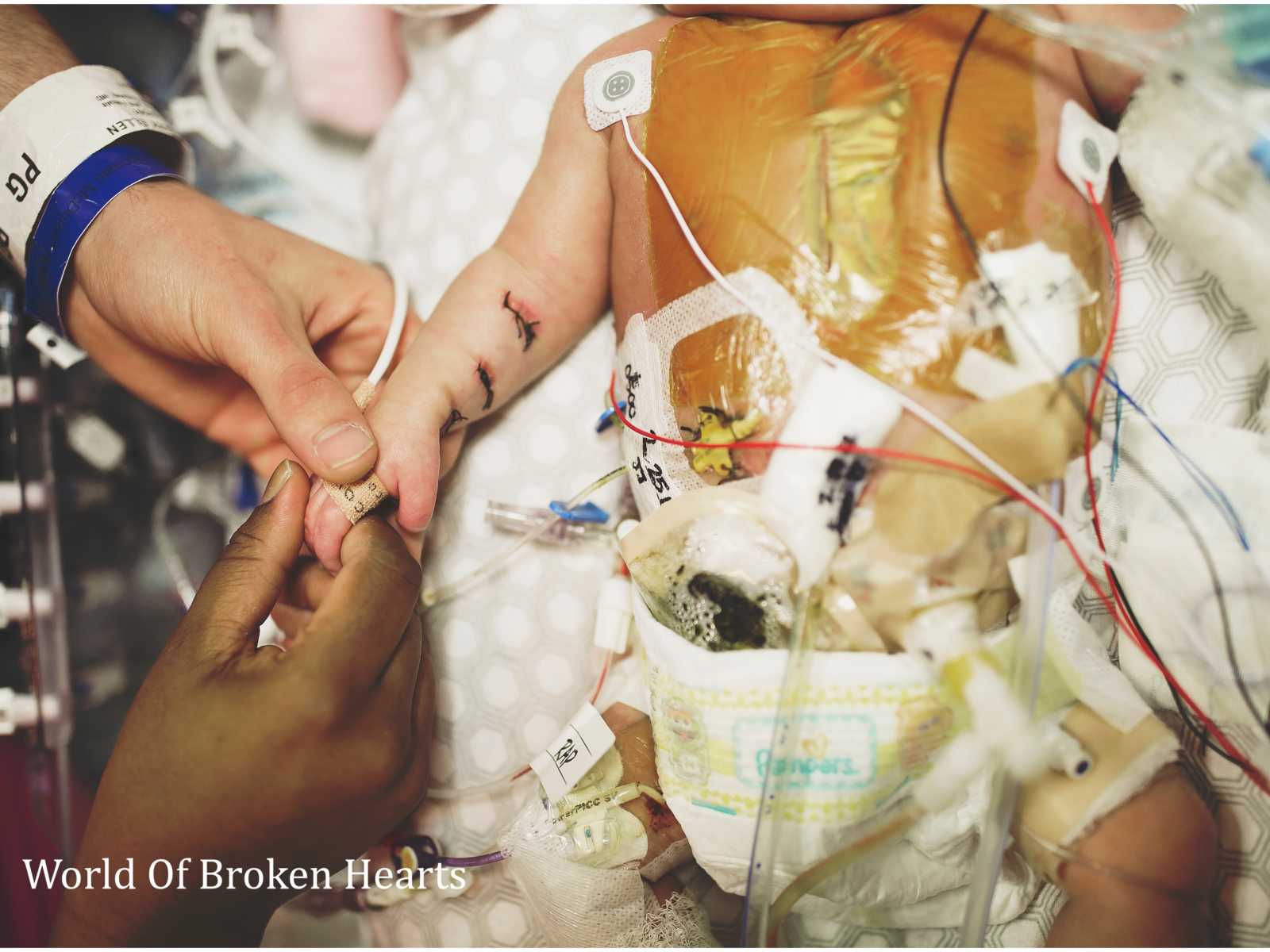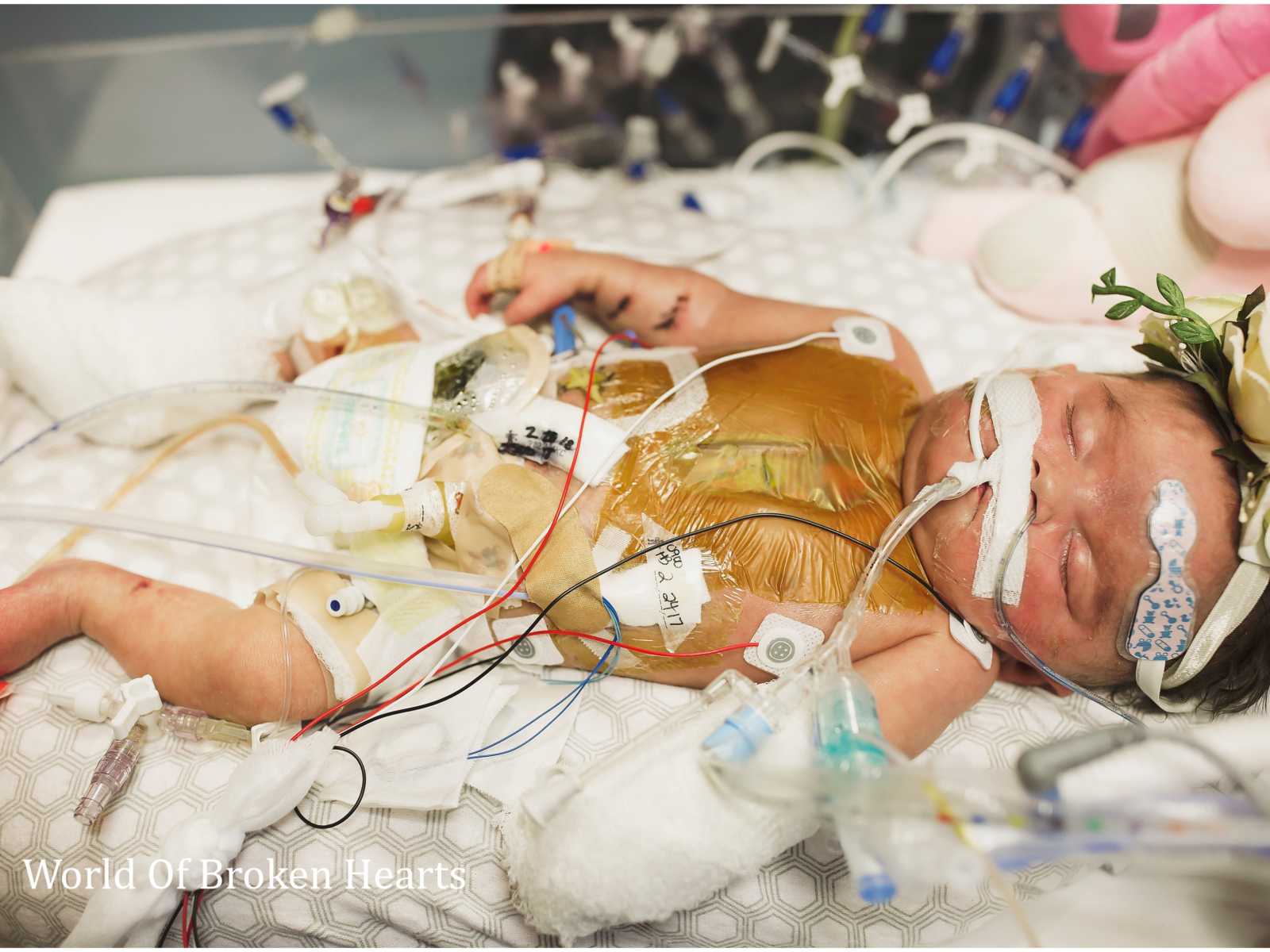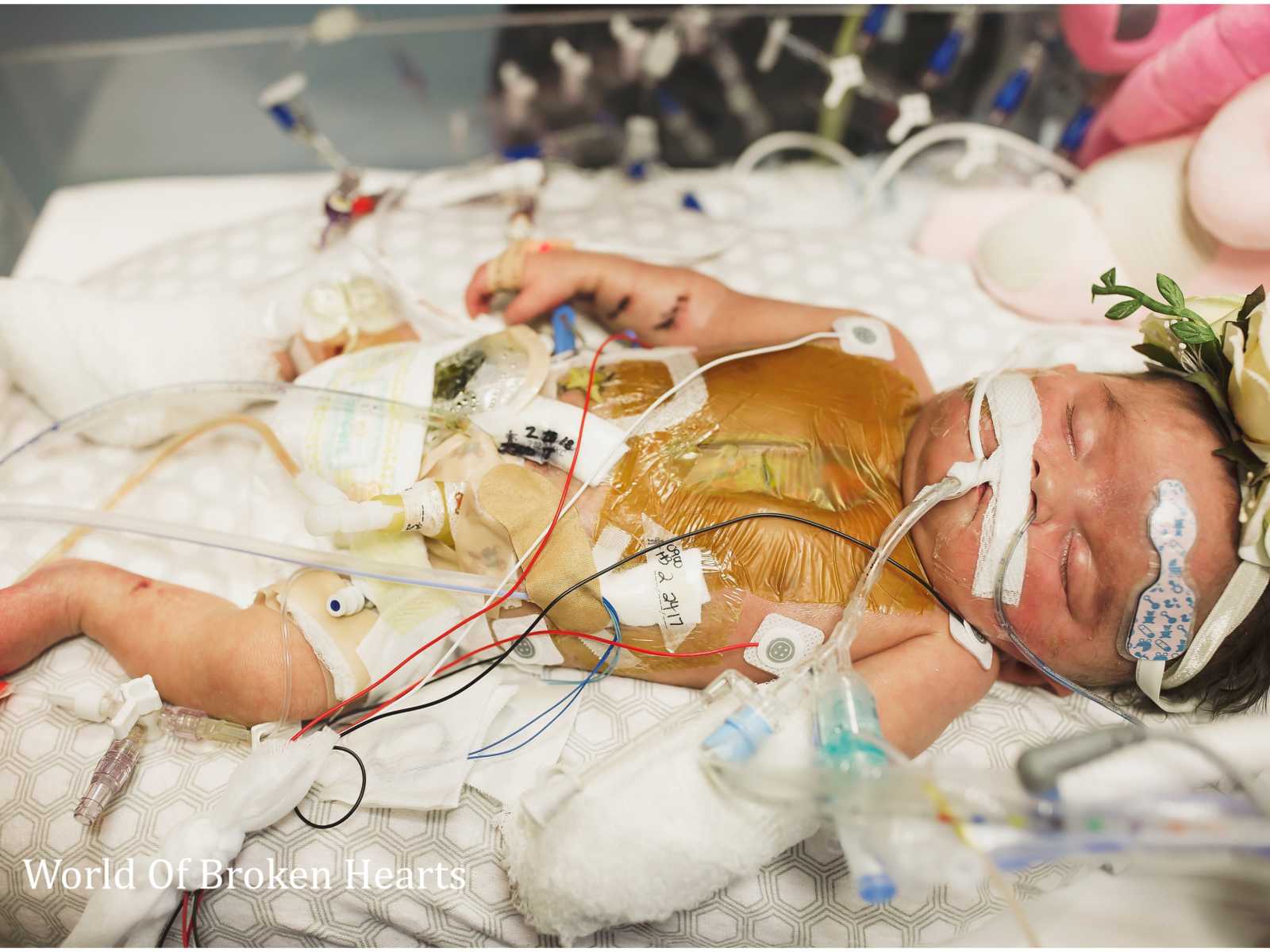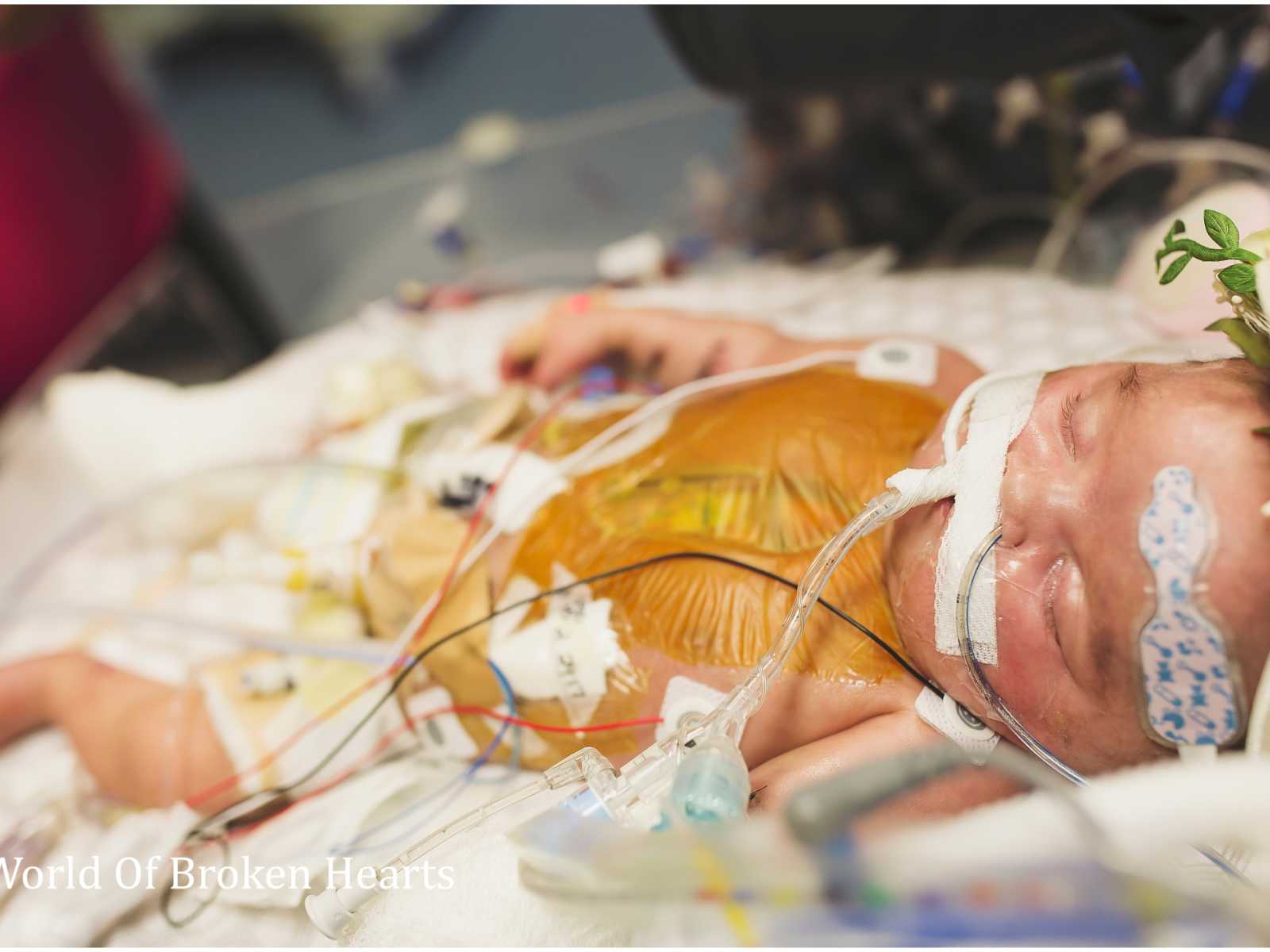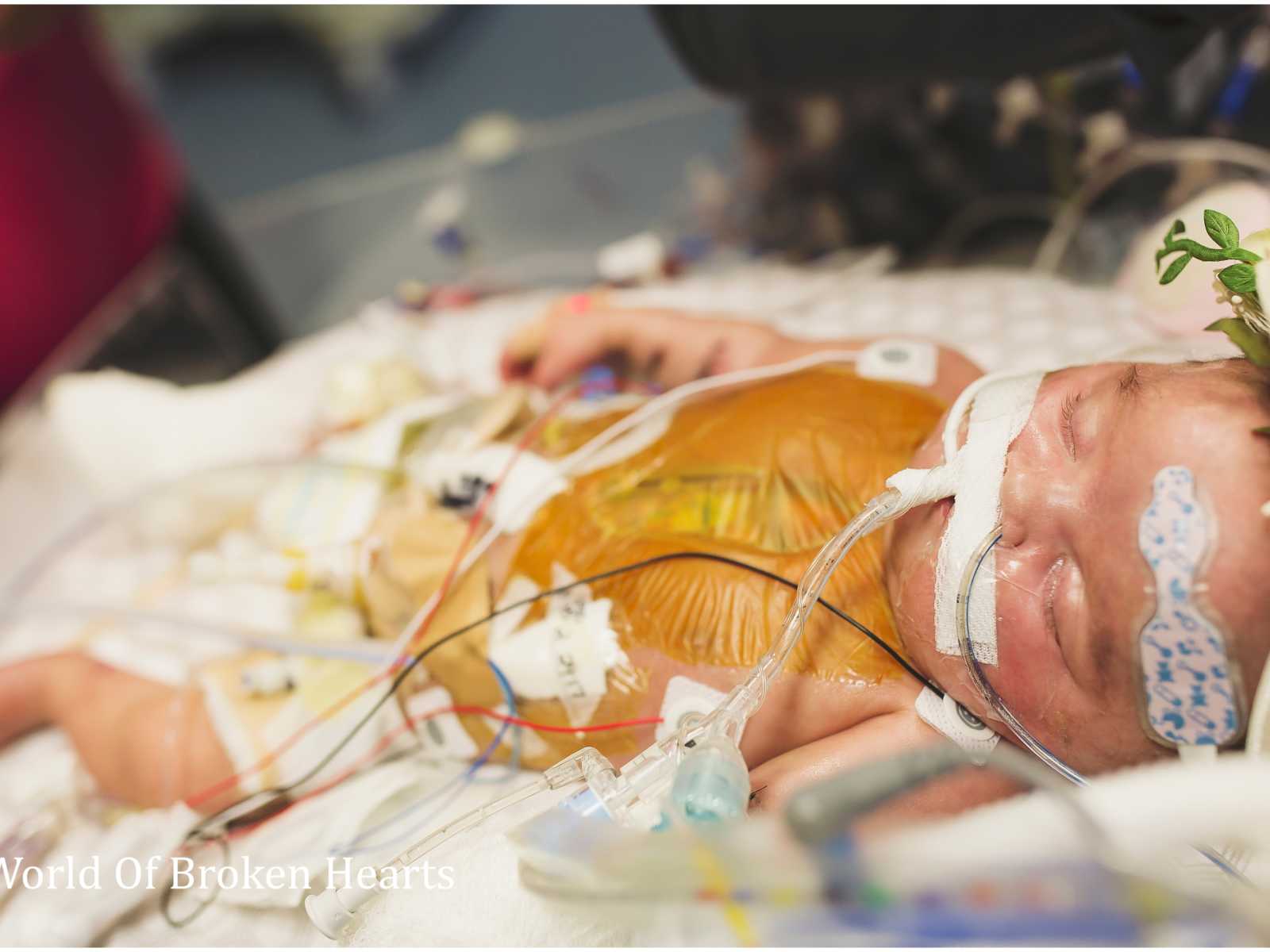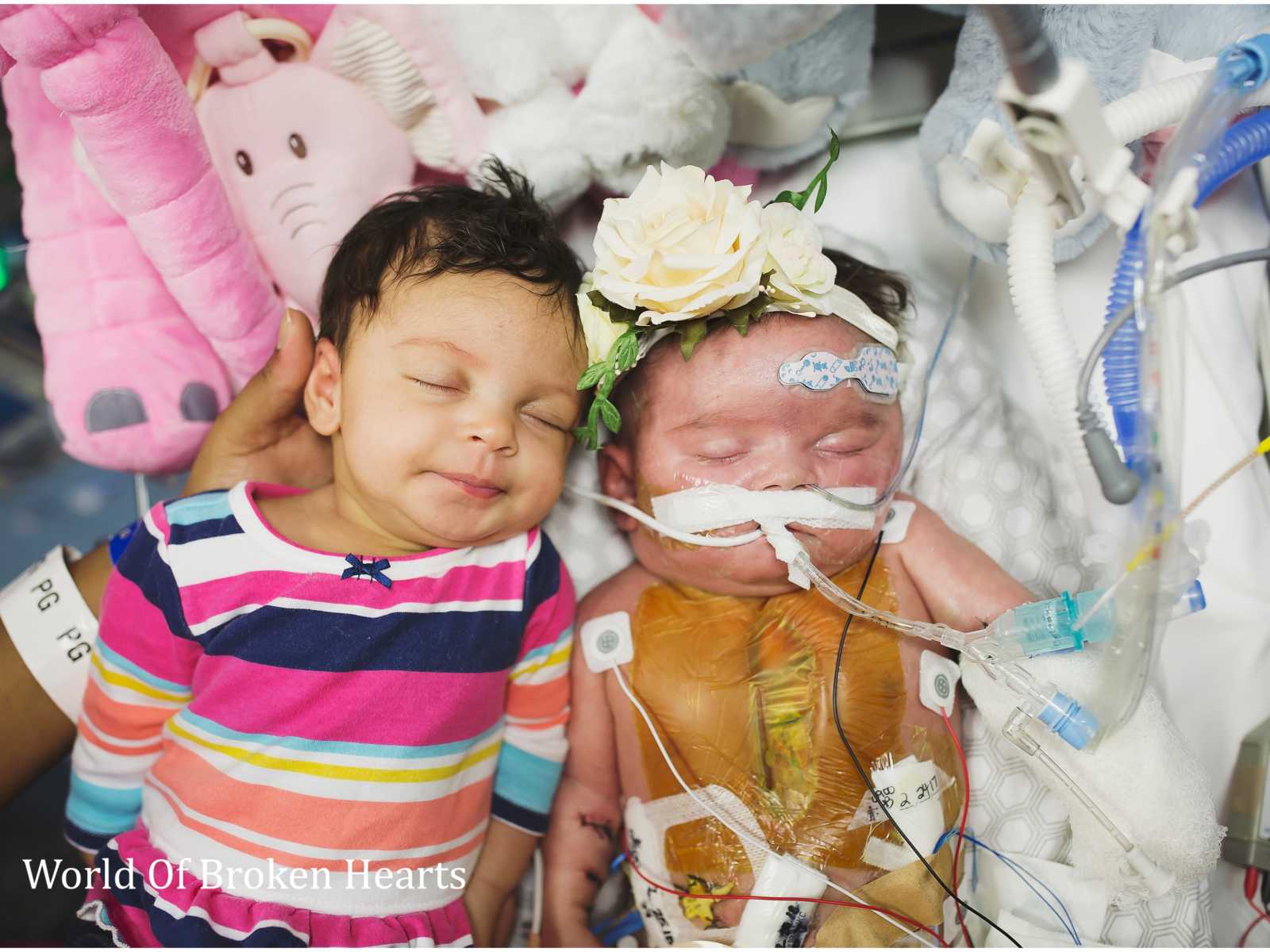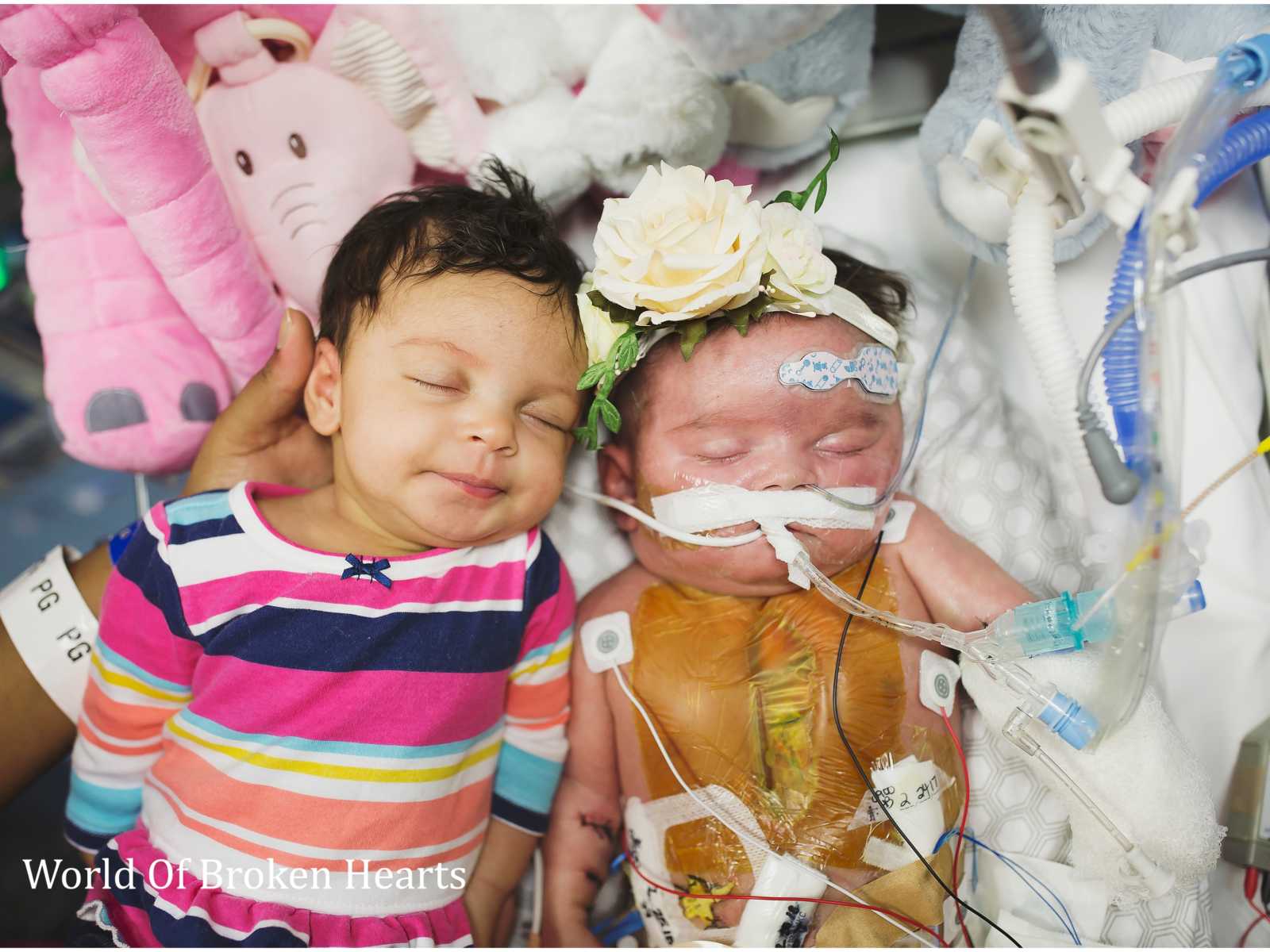 The baby girl's mother, Frankie Rochelle, wrote her a touching letter to let her know how much she loves her.
"My sweet Mary Ellen,
I never thought to have you and your twin sister would change my life as much as it did. I knew you had a heart condition, but I didn't know what the terms DORV, AVSD, and pulmonary stenosis meant. I didn't know what CHD was and the world we were about to enter. We have had many ups and downs walking this journey with you. Just know that we are here with you every step of the way, every day.
Being a heart mom has given me the strength I didn't know I even had.
In the end, I hope that you get to grow up and be everything you want to be and more. I've experienced that good people are still out there. They are all taking such good care of you. You have proven me and everyone else how strong you really are. People from all over this country know who you are, and are praying for you.
You're my heart hero forever and always.
Love, Mommy"
Rochelle told Love What Matters why congenital heart disease awareness and education is so incredibly important.
"Before Mary, I didn't know what it was and had never heard of it," she said. "It's important for people to be educated on congenital heart disease. That way, if they are ever put in our shoes, they will know how to handle it gracefully and know it is a battle. These babies/children are so special. And most beat the odds when they are against them."
This story was submitted to Love What Matters by photographer Suha Dabit, founder of "World of Broken Hearts."  She photographs families during the most vulnerable times in their lives to help spread awareness for congenital heart disease (CHD) and organ donation. The mission is painfully personal for her. She, too, has a daughter who would not have survived without a heart donation. 
Please SHARE this story on Facebook to encourage other parents to become educated about congenital heart disease.