"As a child, I grew up starving for attention. Being the youngest of 4 and living in an environment filled with depression, fighting, verbal abuse and drug use, I sought attention and love from my friends and boys. There were also happy moments in my home. My parents remained married, there was always dinner on the table, and my physical needs were met. I was a cheerleader, swimmer, and honor roll student who attended church every week. On the outside, I looked like your average kid.
My downward spiral began when I was 12 years old. I write 12 and it feels like I am writing about someone else because it's still hard to believe how young I was. My friends and I began smoking marijuana and cigarettes, drinking, occasionally taking drugs, having sex, partying, self-harm, lying to our parents about where we were going, and sneaking out of the house. I remember being grounded and having everything in my room taken away except for my furniture. Since I couldn't see my friends, I'd skip school to hang out with them during the day. At night, I figured out how to take the screen off my window and sneak out of my house, sometimes with my mom's car. I manipulated the psychologist I was forced to see so I could get what I wanted from my parents. My family was praying hard for me to change and I was a hopeless case at this point.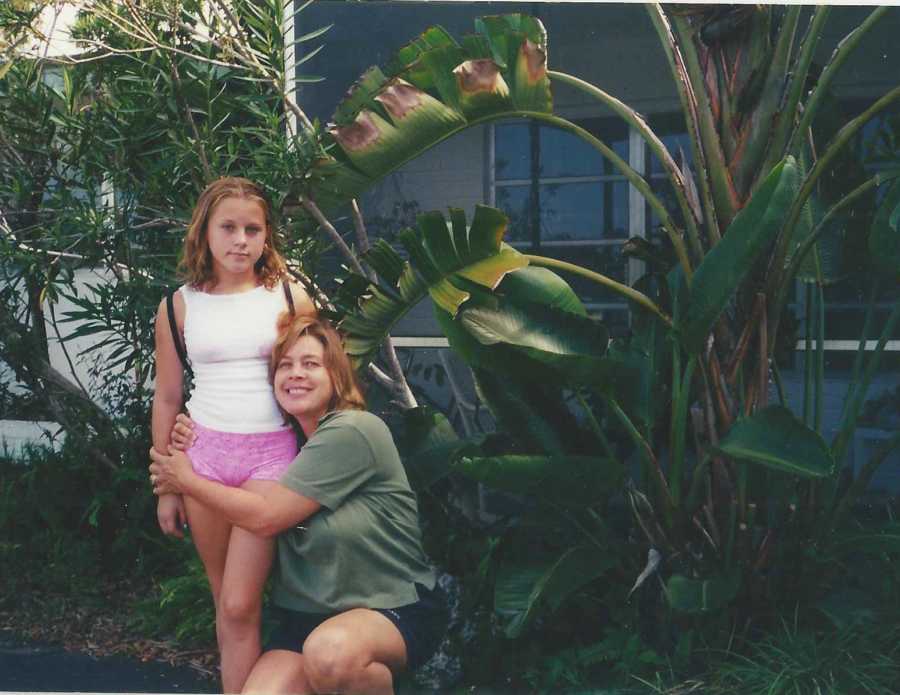 One day when I was 13, I came home from a friend's house to change only to go back out and found my clothes all over the living room floor. My mom had gotten me a new dresser and wanted me to put my clothes inside it. I was so angry that I couldn't go out that I took one of the drawers out of the dresser, threw it down the hallway, and broke it. I slammed my bedroom door and punched the mirror behind it and cracked it, making my knuckles bleed.
A short while later, a policeman showed up and escorted me to the hospital to have me drug tested. Amidst all the chaos, I remember how kind he was. I didn't deserve it. He put the handcuffs on in front of me and covered my arms with my jacket so it wasn't obvious and I wasn't embarrassed. On the way to the hospital, he asked me what station I wanted to listen to on the radio. Kindness really goes a long way, I still remember it vividly and this was 15 years ago.
Arriving at the hospital about to get drug tested, the nurse asked me if there is any chance I could be pregnant and I simply said, 'I don't know.' That was the day I found out I was pregnant. The nurse was also very kind and asked if my mom could come and see me and I quickly replied, 'No.' When the nurse came back, she said, 'Your mom wanted me to tell you that she loves you,' and I just sobbed. I was then sent to a facility for troubled adolescents for a few days. I was so glad I didn't have to be home to face my family.
After processing my new reality, I was advised and encouraged to have an abortion by everyone, except for my mom and aunt. They're firm believers in choosing life and I was too until I was actually pregnant. They encouraged me to go through with the pregnancy and if I needed to give my baby up for adoption, that it was perfectly ok. I decided I was getting an abortion.
Attending 8th grade was especially challenging. I had terrible morning sickness and my best friend at the time was so patient with me in the morning so I could eat my crackers, drink my ginger ale, and walk very slowly to school. Then the rumors started, and I began receiving notes saying, 'I heard you are pregnant, is it true?' And for some students that didn't know, I heard comments that I got 'chubby.' Thankfully, I was able to finish my 8th grade year and decided to be homeschooled for my freshman year of high school.
A few months passed and I couldn't bring myself to get an abortion. My mom encouraged me by telling me I was making a good choice. After all of my terrible life decisions, it was nice to hear I was doing something good. I decided to keep my baby, and my family agreed to help me with her so I could finish school. My mom took me to every doctor appointment and let me continue to live at home. I stopped smoking and all my unhealthy choices from before to the extent that I wouldn't even drink a soda. I had a healthy pregnancy and looked forward to meeting my baby girl.
When I was 32 weeks, I started having cramps that I later learned were contractions. My mom rushed me to the hospital and never left my side, not even for a minute throughout my complaints. The doctor barely made it into the delivery room before it was time to fully push the baby out. I was 14 when I gave birth. I had planned on having an epidural so I wouldn't feel a thing. I ended up not having time to receive the epidural because she was ready to deliver right away. The pain was excruciating, I thought I was going to die.
She was born premature that day. The doctor allowed me to give her a quick kiss before she was rushed to the neonatal intensive care unit to be dependent upon a respirator and multiple machines. She remained in the hospital for 4 weeks until she was strong enough to come home.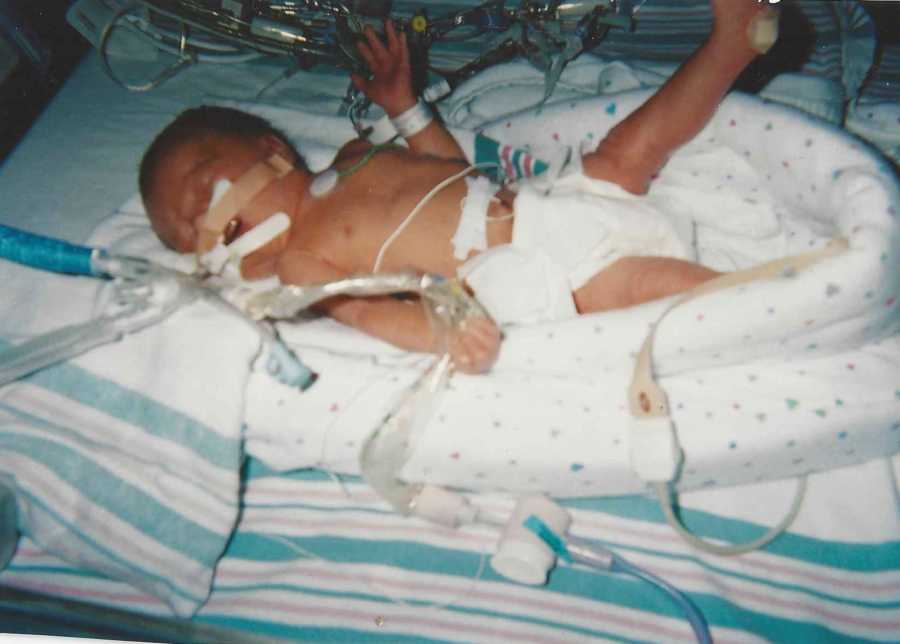 Every morning, my mom drove me to the hospital to be with her, stayed all day, and drove me back home in the evening. During my daughter's stay in the NICU, we learned she had multiple cysts in her brain due to the lack of oxygen her brain received during birth. As a result of this, she has cerebral palsy.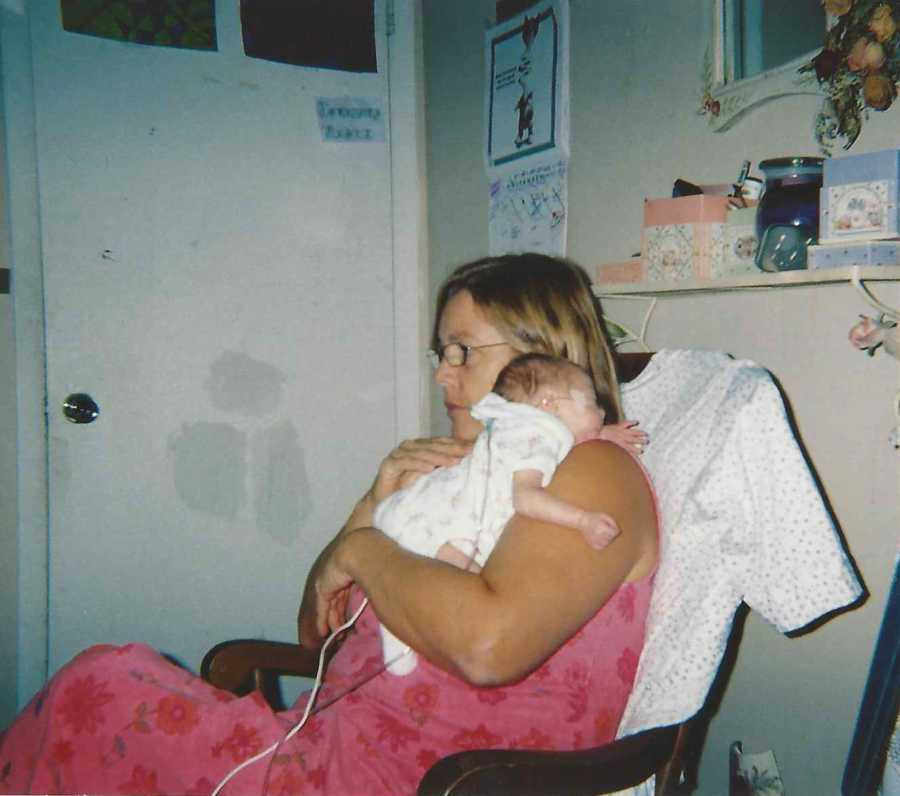 Because of her premature birth and diagnosis, we had a slew of doctor appointments, specialists, speech, occupational, and physical therapy appointments on a regular basis. My mom drove us to Every. Single. Appointment. She was with me when people would stare at me for how young I was, or for my daughter's differences, or both.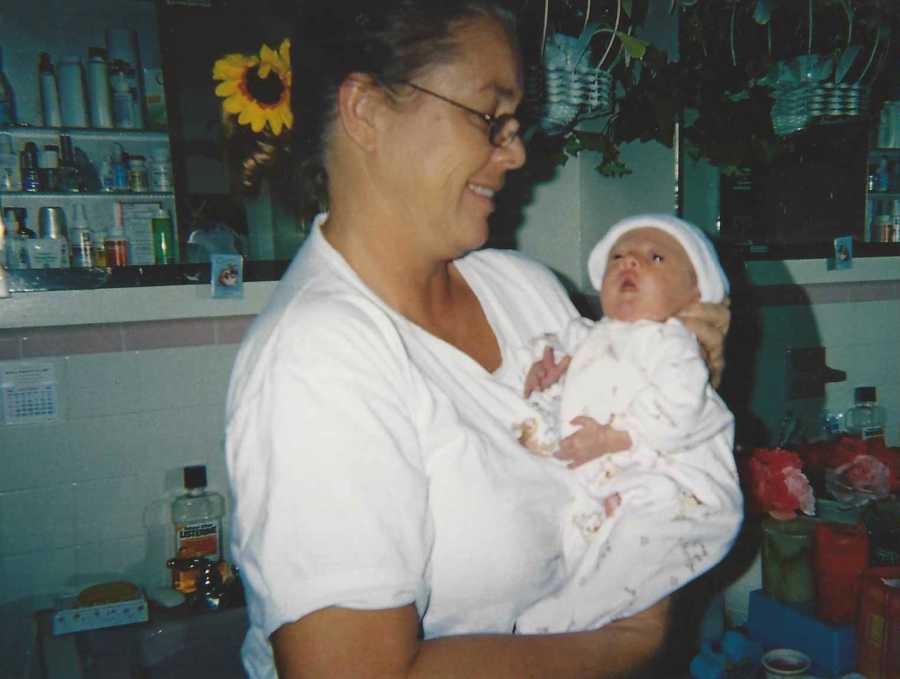 It's not every day you're sitting in a waiting room with a 14-year-old mom, with her baby's oxygen tank on her back. I am very thankful I decided to be homeschooled for my freshman year so I could keep up with all of my daughter's needs and appointments. She needed me home.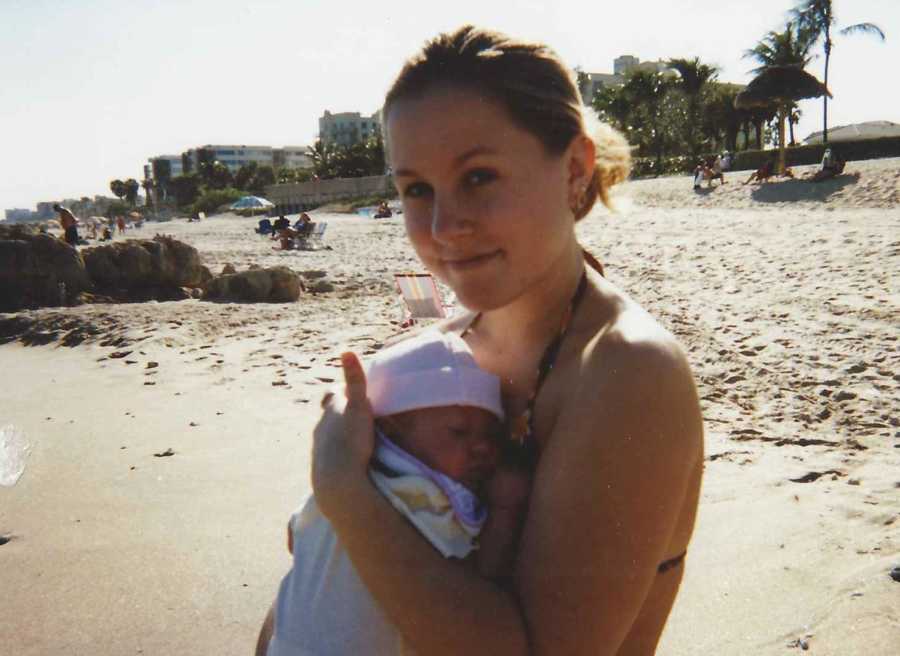 My daughter was underweight and didn't have a hunger drive so my mom would wake her up in the middle of the night to feed her (which took quite a bit of time since her mouth wasn't very strong and she needed breaks) so I could get some rest. When she was older and stronger, my mom would babysit her so I could have a social life. She also worked to help support my family. She did it all.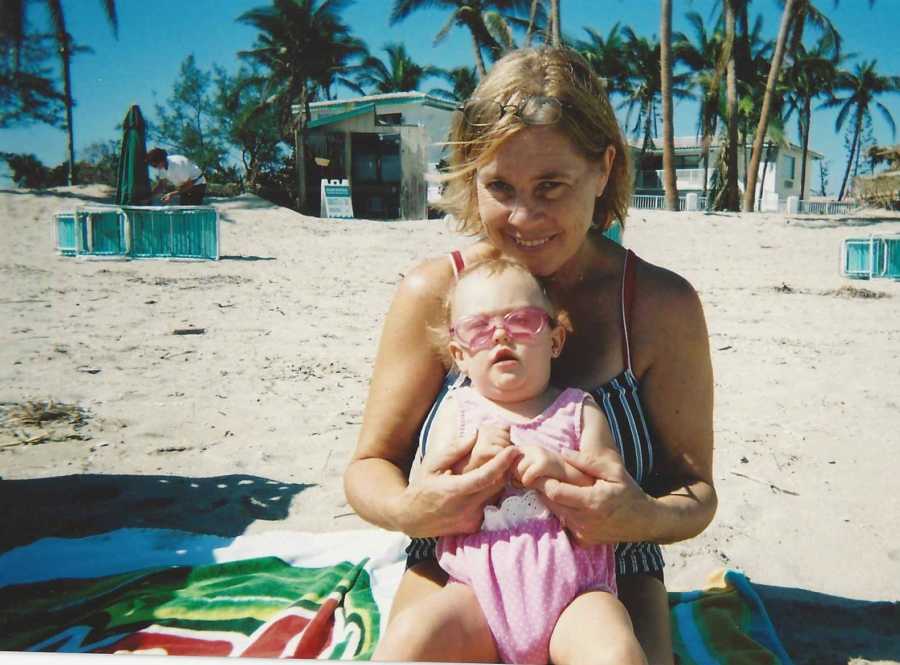 This woman. She survived me being her rebellious child. Sneaking out, stealing her car, skipping school, alcohol and drugs, and becoming pregnant at 13 years young, and she never gave up on me. She encouraged me to have my daughter instead of aborting her, even if it meant giving her up for adoption (which I just couldn't do). And when my daughter was born 2 months early, she drove me to the hospital every single day for 4 weeks so that I could be with her in the neonatal intensive care unit. She drove us to all of her doctor appointments, weekly physical, speech, and occupational therapy sessions until I was old enough to drive, and she did it with joy. She is with me through the tears, laughs, and stares from others. She is unconditional love. I love my mom.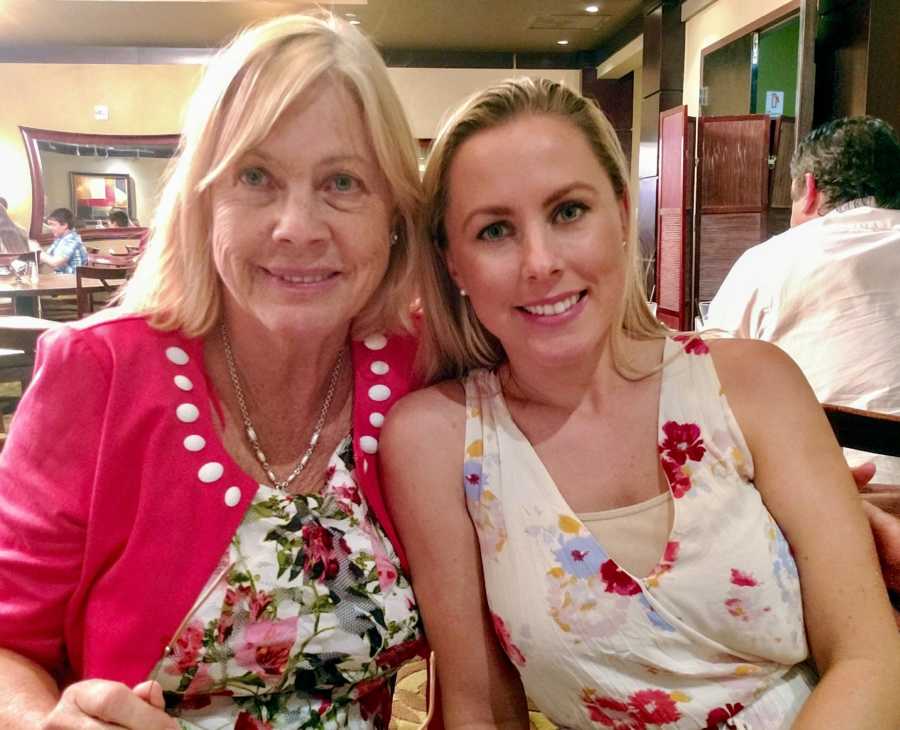 I know that God gave me my daughter to save my life. We still face many challenges as I am a single mom and she is differently abled. We take no small thing for granted. She is now a happy, healthy, outgoing 14-year-old girl living a life free of anything close to my life at 14. My mom's unconditional love is a huge part of that."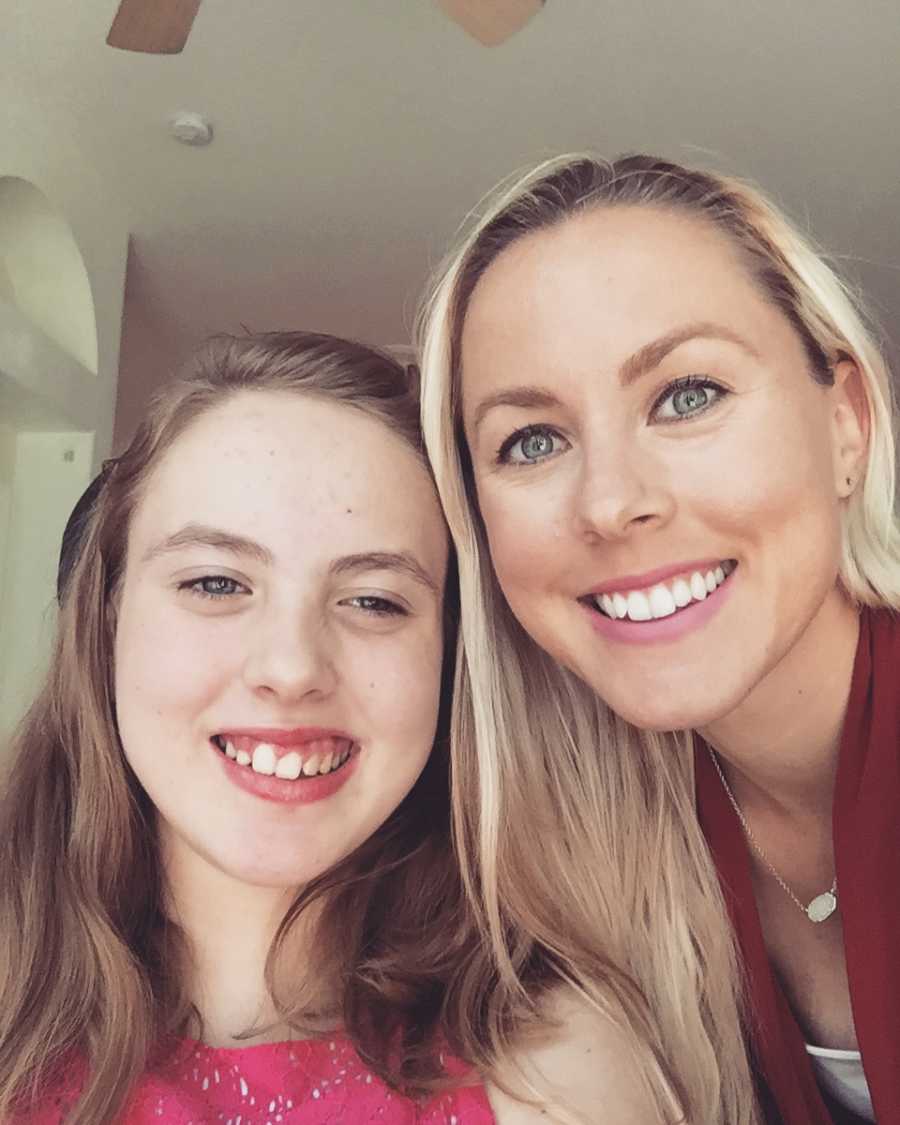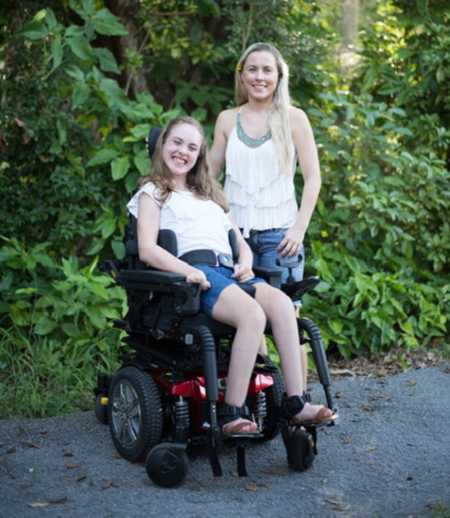 This story was submitted to Love What Matters by Courtney Kroll, 28, of South Florida. Submit your own story here, and subscribe to our best stories in our free newsletter here.
Read more inspiring stories like this:
'I'm sitting on my bed, in my teenage bedroom, at my mother's house. It's 3 days after I found out I got knocked up by the first guy I ever met from Tinder.'
'I couldn't believe it. My brain told me, 'Get another pregnancy test!' I caved in. 'What am I going to do?!' Woman details shocking reaction from partner after positive pregnancy test
'You're definitely pregnant, and farther along than me!' I was 17. I was only a teenager, how was I going to be a mom?! When I came home, my mom had my bags packed.'
Help us show compassion is contagious. SHARE this story on Facebook with your friends and family.