"I was six months pregnant on the day that I said 'I do.'
I planned our wedding in less than two months.
I picked the third dress that I tried on because it was the cheapest.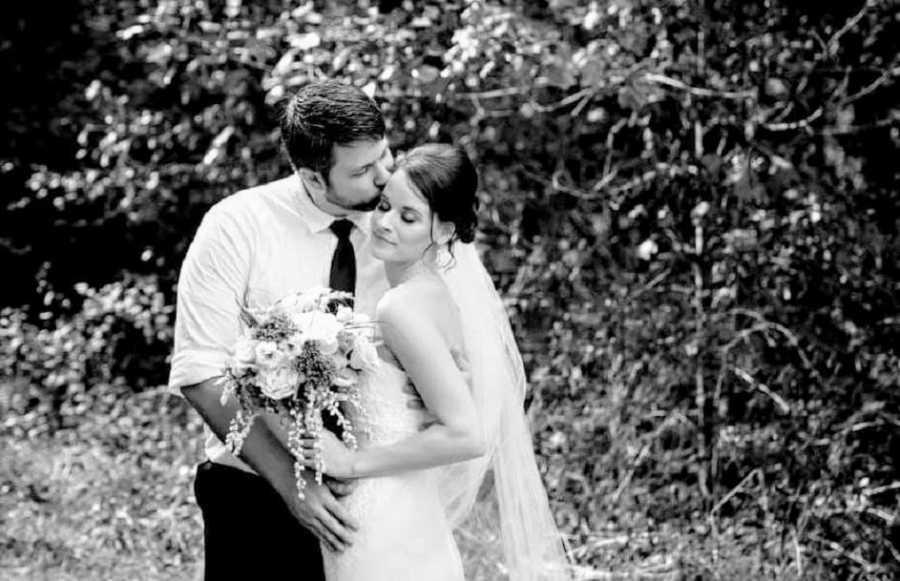 I had Hyperemesis gravidarum throughout my entire pregnancy, so I did not much care what my hair looked like on our special day as long as it was out of my face so I could quickly vomit.
We were married on a Sunday and went back to work on Monday.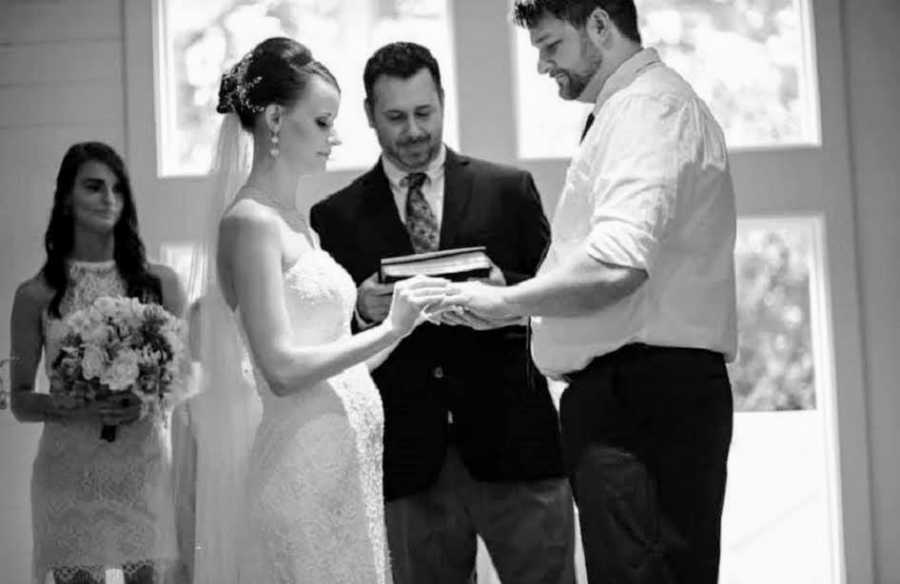 My rings are borrowed, and there was never a honeymoon,
But
It truly was the best day of my life because I married the right man.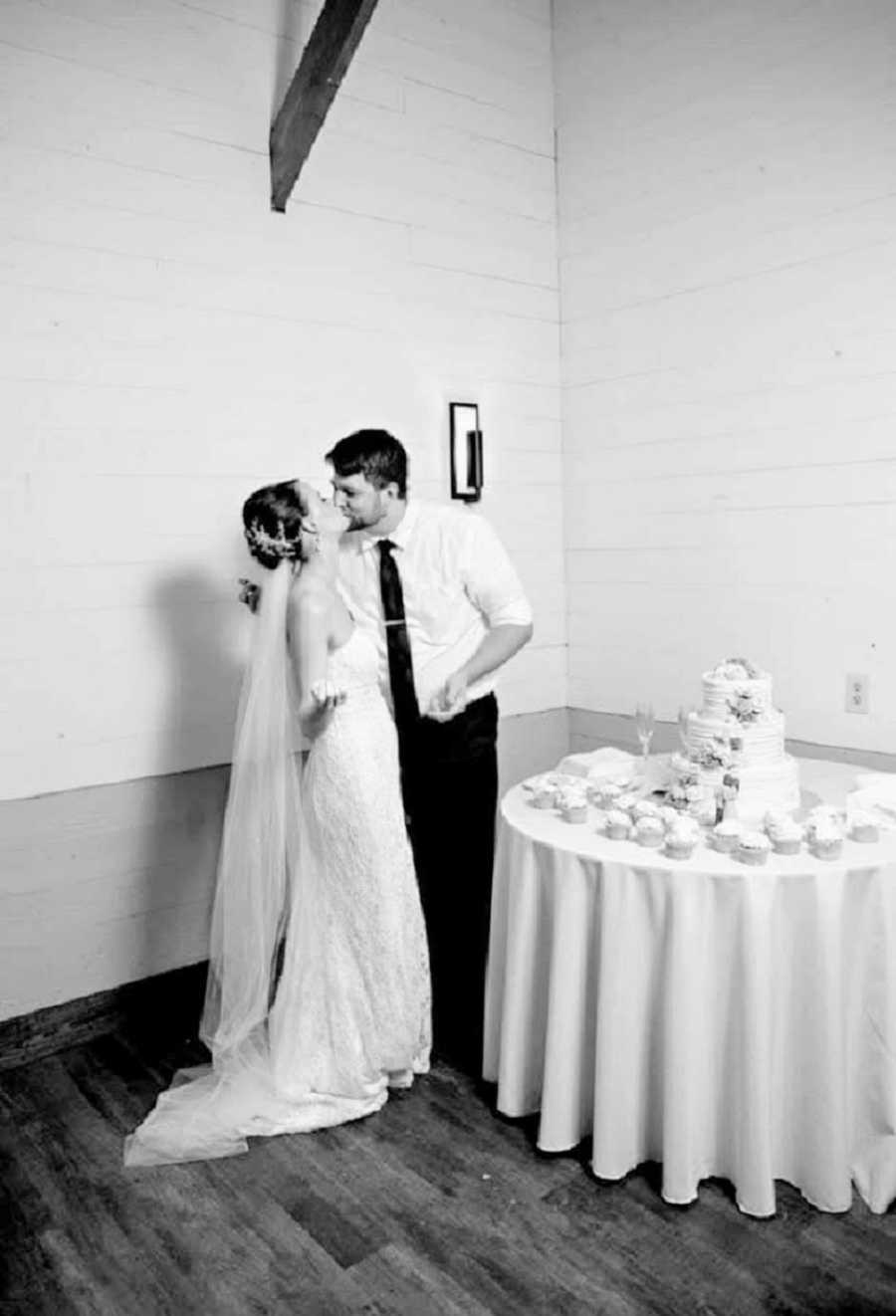 Our beginning was not easy. We had to adjust to life as newlyweds along with adjusting to life as new parents,
But
The man that I spend my days with has always put me first and loves me better with each passing day.
He jumped into being a new husband and father with a desire to learn and be the best at both roles.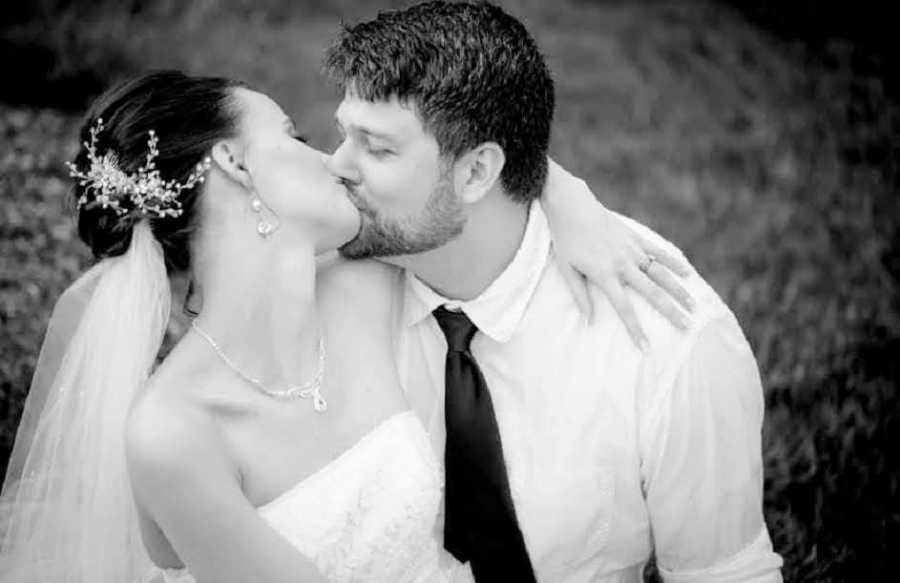 When our children were newborns, he would wake up with me during the nightly feedings to change a diaper and show me his support.
On the day's life becomes a little too stressful, he excuses me from the evening to-do list and allows me the quiet I need to unwind.
He always knows when a glass of wine needs to be slipped into the shower.
He can successfully (and willingly) take both toddlers to the grocery store and return with almost everything that was on the list – all while managing to keep everyone alive (I won't even attempt to go to the grocery store without backup.)
He proudly claims me as his wife.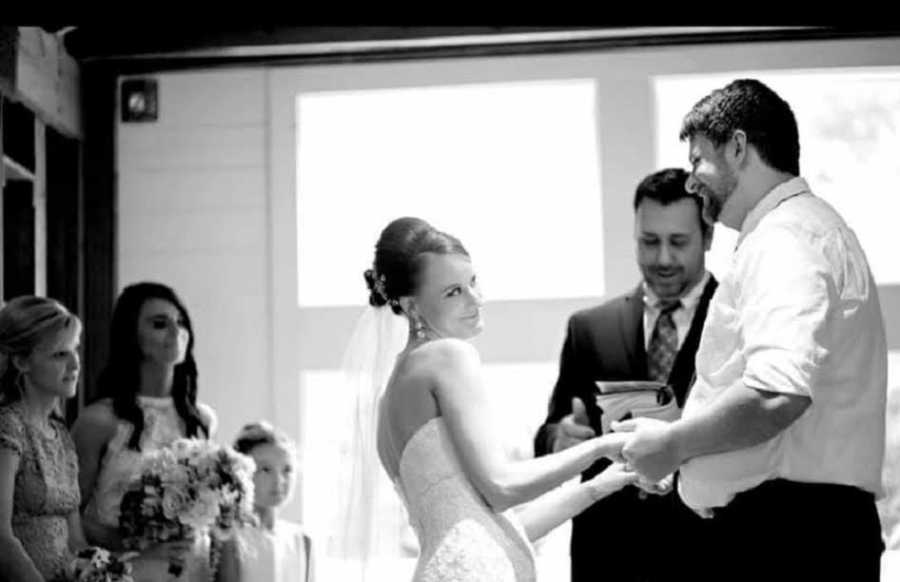 He humbly admits his faults and works to lead our family to the best of his ability.
His favorite activity is time spent with our children.
When I am struggling with my mental health, he will sit right beside me until I am feeling better. He cannot understand what I am going through himself, but he chooses to be in it with me until we have pulled through it together. He showed me the same support and love when we went through three miscarriages.
There have been times of love, times of anger, times of frustration, times of hurt, times of question, times of happiness, but it has all been a time of joy because I chose the right man.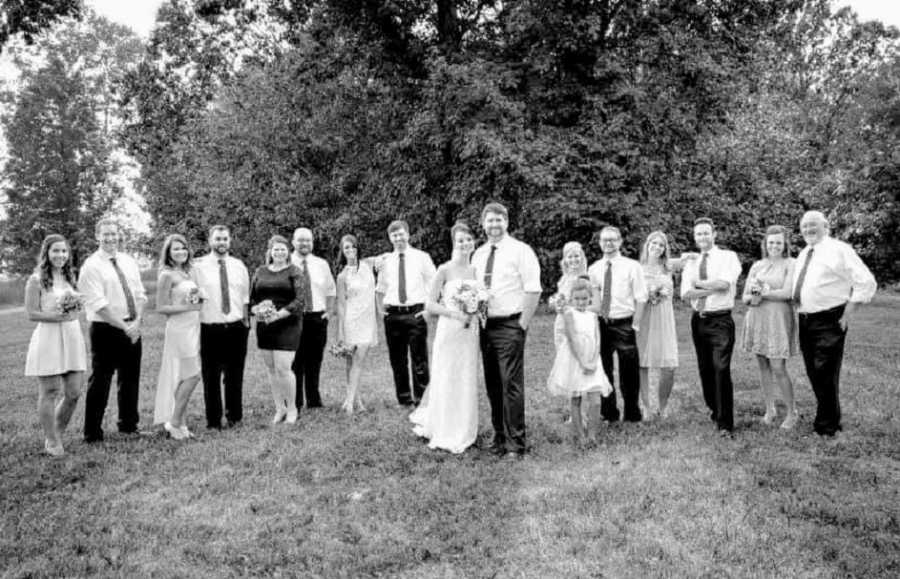 Ladies, remember when choosing who to spend the rest of your life with – your wedding day is a tiny part of your future together. It did not matter that I wasn't wearing my dream dress; what mattered is that loved ones surrounded me and that when I said 'I do' I believed in the person that I was choosing to lead me into our new life together.
I chose someone who chooses me over and over again every morning."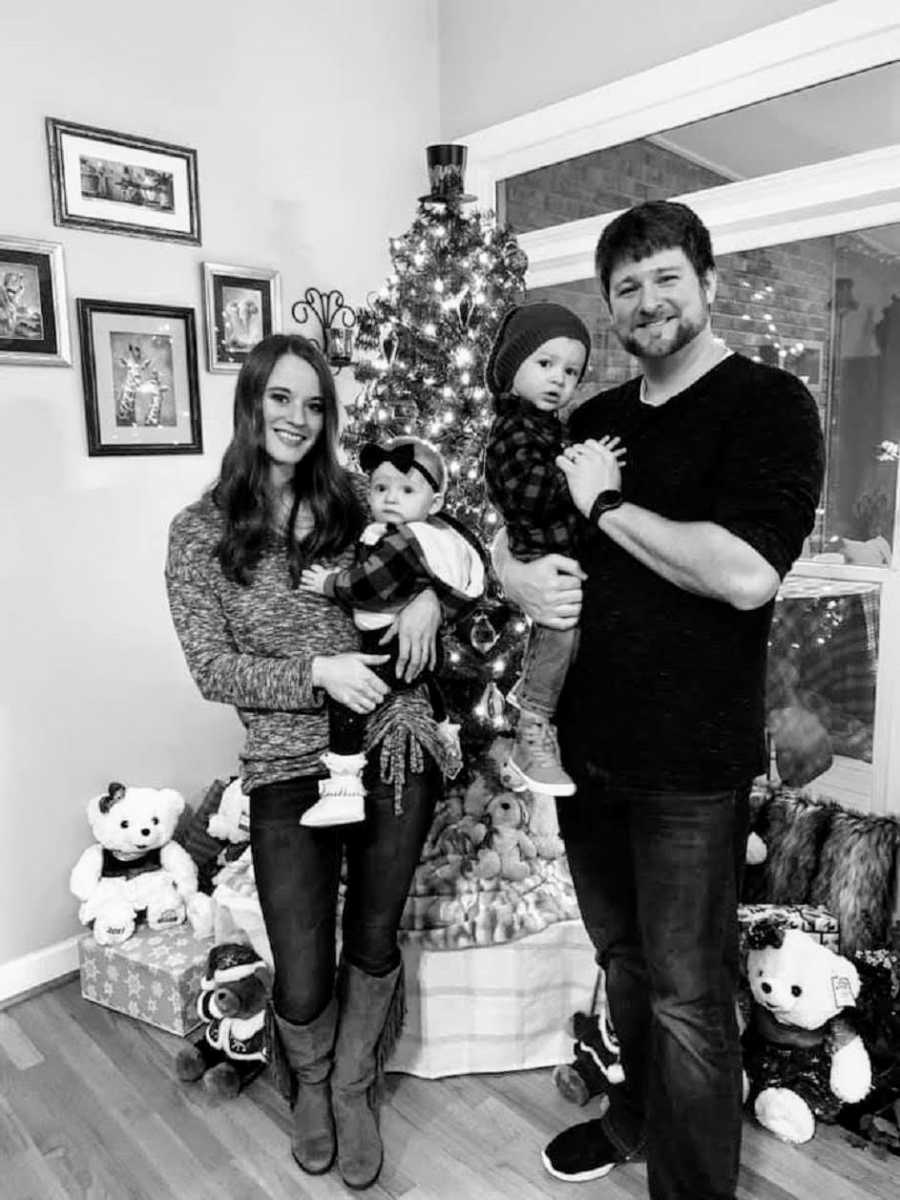 This story was submitted to Love What Matters by Ashleigh Beaver of Matriarchs and Maids. You can follow her journey on Facebook and Instagram. Submit your own story here, and subscribe to our free email newsletter.
Read more from Ashleigh:
'My son got too far away without me realizing he was gone. My guard was down. How did I not see him walk away? In that moment, I felt like the WORST mom.' Mom writes an open letter to 'distracted parents'
'My sister is not JUST my child's aunt. She is a second mother. You became my closest ally, my wingwoman.'
'Everyone poops during labor,' she warned. It was my first time. I couldn't stop asking questions. 'Is it normal my water hasn't broken yet?' 'Should I push? When do I push?'
Do you know someone who could benefit from this? SHARE this story on Facebook with family and friends.