"I grew up small-town livin' in the mountains of Arizona. I'd say I had a pretty normal childhood, consisting of a two-parent household through most of it, and a brother to constantly fight with along the way. I was pretty naïve to most of what this big world holds, and especially naïve about foster care. I was around it a little when I was in my preteen years, as some extended family adopted through the foster care system, but I don't think I understood what foster care really was back then.
I've always been ambitious, so I started working on checking 'the boxes of life' at a young age. You know, the boxes: Have a stable job (check), start saving money for a future home (check), buy said home (check). By the time I had turned 27, I had bought and sold a few homes and I was very blessed with what I had. I had a big empty house with all of this extra room being completely wasted. It was around this time that I started feeling so unfulfilled in life. I felt like there was something I should be doing with everything I had been blessed with. I had so much to give, and I knew I could use what I had to help others.
I never wanted to be a mama and especially not a single mama. I remember conversations I had had with people where I literally said being a single mom sounded like the worst thing on planet earth. Isn't it funny how our lives evolve a lot of the time into the exact thing we think we do not want? If you would have told me years ago I would not only volunteer to be a single mama, but I would volunteer to be a single mama to strangers' children, I probably would have laughed in your face. Oh, the irony.
When my brother started his family, and I was around my niece and nephew all the time, my heart started to yearn to become a mom. I was (and still am) single, so that obviously complicated the process of becoming a mom. I knew there were ways to have a baby alone, but for whatever reason, foster care was not one that came to my mind right away.
In December 2018, I saw the movie Instant Family in theaters. I knew the movie was about foster care but didn't really give it much thought prior to seeing it. I mainly just cared that the hunky Mark Wahlberg and hilarious Rose Byrne played the leads. To my surprise, I spent most of the moving crying.
Since I had been so blind to foster care, it never even crossed my mind that it was something I could do and it was a way I could become a mama. While watching Instant Family, it was like a light bulb went off inside of me. As soon as I got back to my car when the movie ended, I researched 'Can you foster while single in Arizona?' And to my surprise, the answer was yes.
I spent that night engrossed in social media and blogs. I started following every single foster mama I could find and spent hours reading their stories. I read so many blog posts trying to learn through other's experiences. I researched the requirements in Arizona and mentally started checking off the housing and financial requirements. I learned all about the safety requirements, what was offered as far as support to the foster families, and really just got a feel for what life would look like if I decided to make the jump into the fostering world.
After hours on the internet, I decided that night I was all in. I saw the huge need for foster families in my state and I wanted to help. I knew I had space in my home, and I knew I had so much love to offer. I am fiercely determined when I set my mind on something and with my heart being 100% in it, I knew within hours this was something I would do.
I don't want to paint a false façade that I watched a feel-good movie and decided I was going to foster without having any fears or doubts. I was absolutely terrified. I had a lot of doubts about whether or not my heart could handle it. There are so much fear and unknown that comes from foster care, and I was really afraid to take the ride.
I was afraid to give my heart to a child with the expectation they would leave and take my heart with them. I am still afraid of this, even after experiencing it already.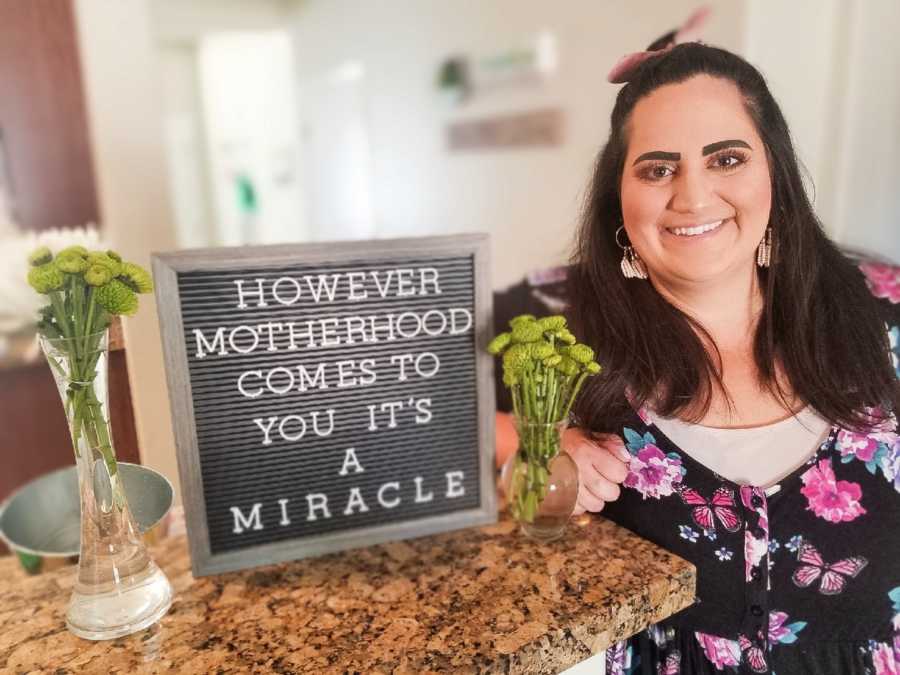 Since I was fiercely determined and over-the-moon excited to become a mom, I quickly got through the licensing process. From start to finish, it took me about 13 weeks to become licensed. I became a licensed foster mom in the state of Arizona on July 31, 2019.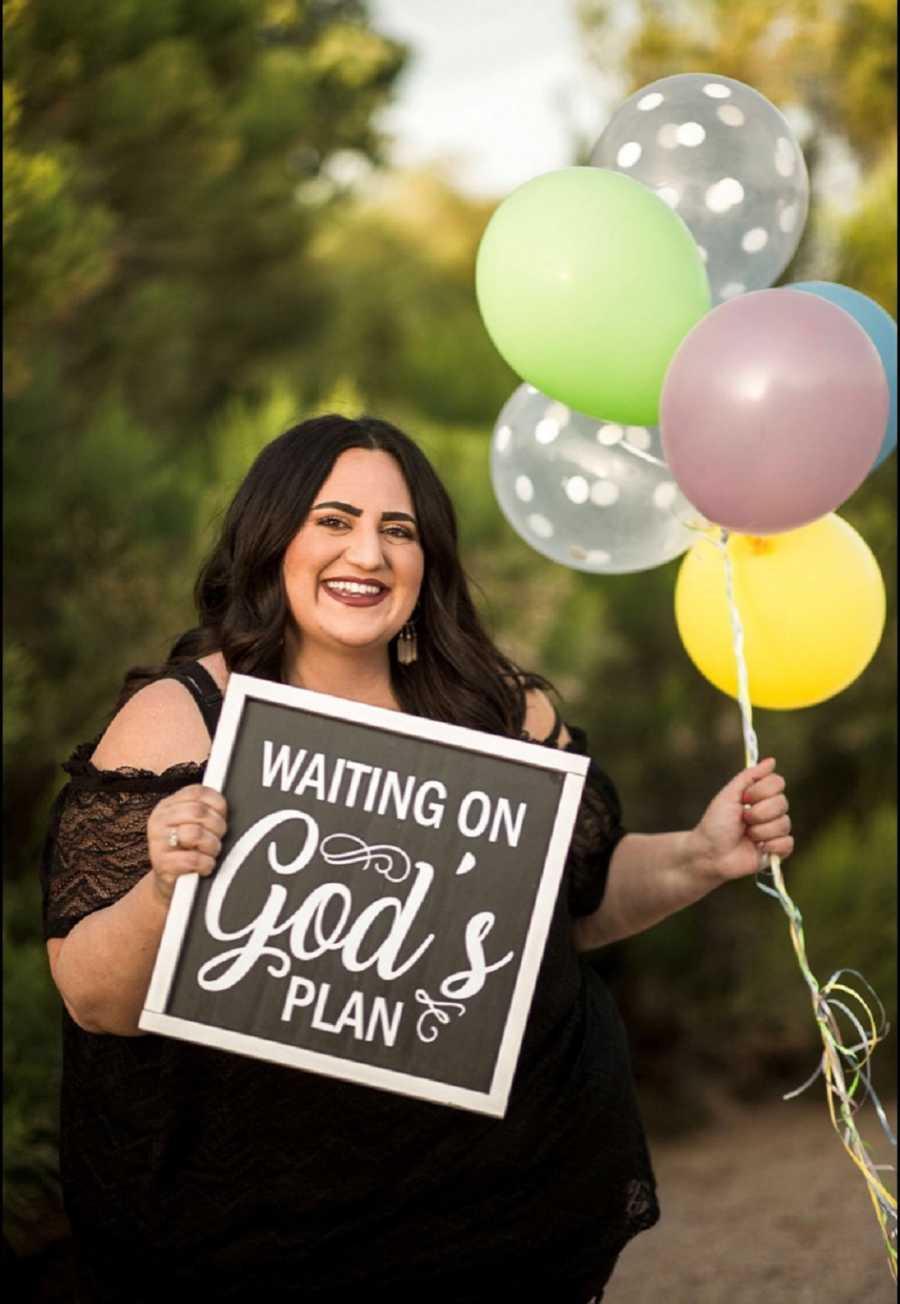 Three short days later, I got my first placement call: a 10-month-old baby boy. And on August 4, 2019, I became a mom. Since I wasn't a mom prior to beginning fostering, I had no idea how I would feel about being a mom. I had no idea, once I got my first placement, if it would feel like I was babysitting some stranger's baby or if I would bond easily and I would truly feel like a mom.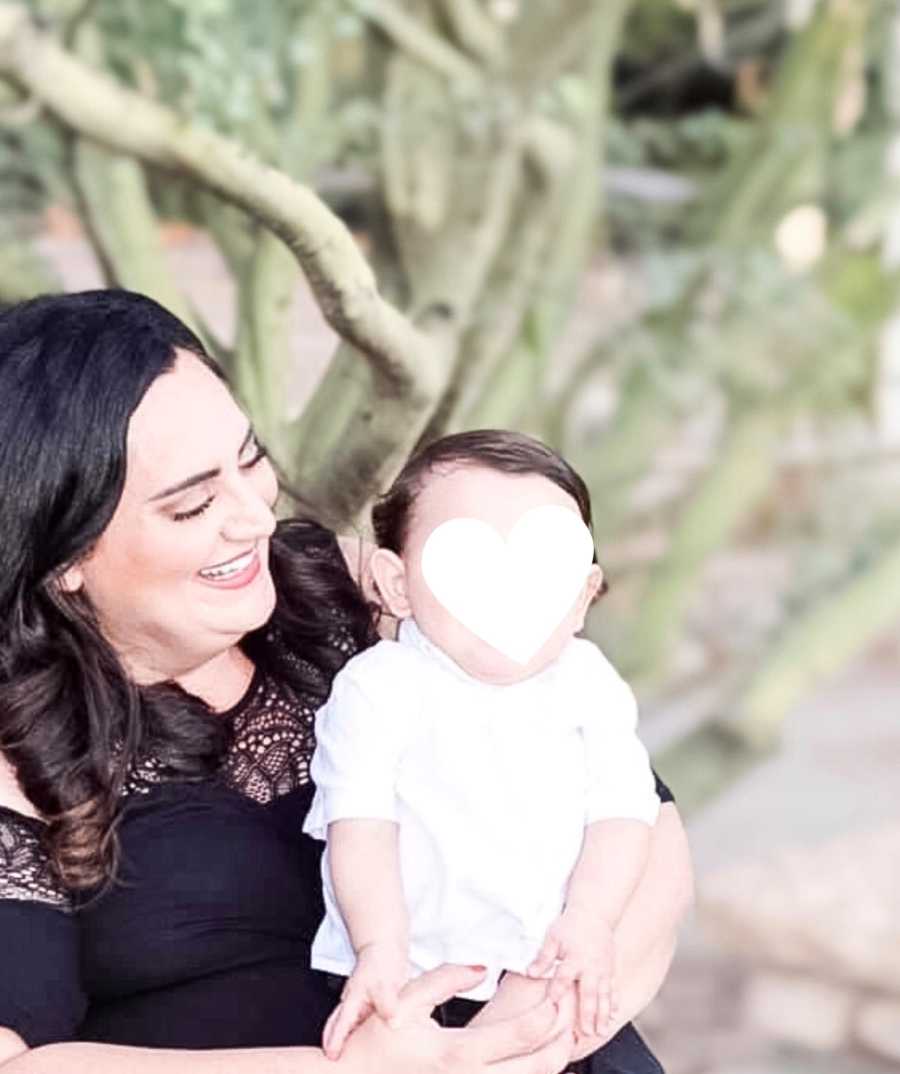 When baby J came to me, we bonded instantly. I was honestly very surprised how easily I fell head over heels in love with him. He also instantly bonded to me. Very quickly, he felt like he was my own child. He even looked so much like me. I would constantly get comments like, 'Aww he has his mama's eyes' or 'Wow he looks just like his mama,' which I am sure hearing people say repeatedly really solidified my bond with him. He fully felt like he was my own flesh and blood and I would have happily said yes to forever with him.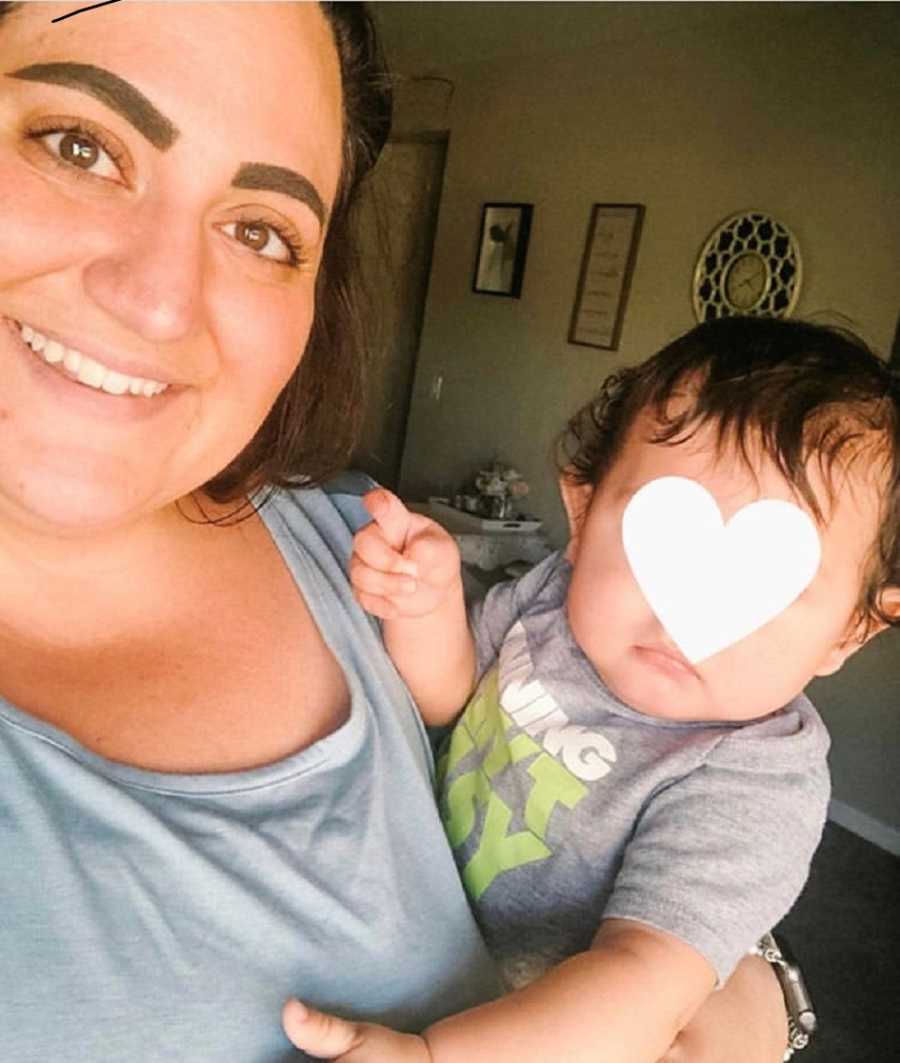 Baby J was with me for a total of six months. In the grand scheme of things, this doesn't sound like a long amount of time. But when you are taking care of a child as your own, and that child sees you as their mama, it feels like forever. The process to move him to his new home was stressful, and very defeating. I had no support from his 'team' of people who were supposed to be handling the process.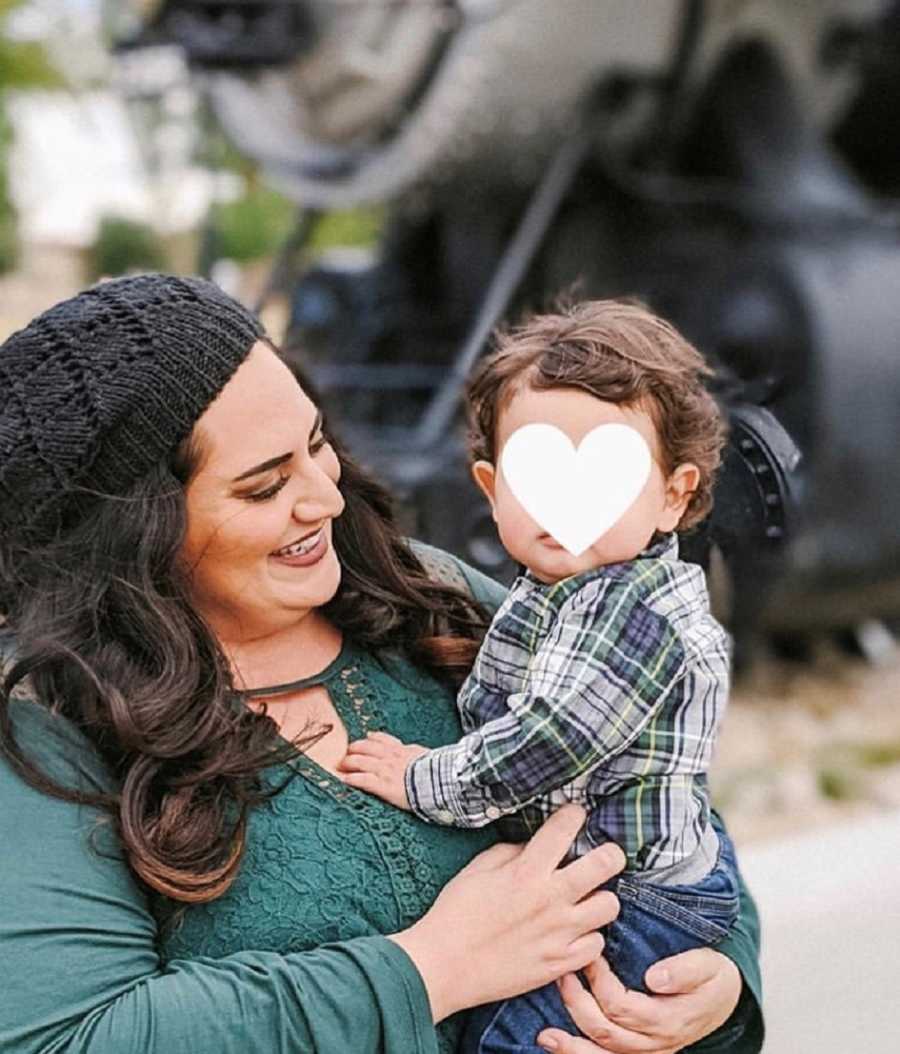 I was living in the unknown for 2 months and it was exhausting. People were constantly asking me what was going on or when he was leaving, and never having any answers drove me crazy. I had so many emotions. On one hand, I didn't want him to ever leave, and on the other, I needed to know when he was leaving. I was constantly fearful they would just call me one day and say they would be here in an hour and to have him ready.
It was a huge relief and a major gut punch all mixed together when I finally got the email saying when he would be moving to his new home. After all the worry, stress, wondering, I was not ready.
Baby J moved on a Saturday morning. I dropped him off to the case aide who was taking him to a supervised visit with his mom. The case aide had already picked up baby J's older brother, so he was there for the goodbye. I buckled baby J into his seat and gave him a quick kiss and an 'I'll see you later.' The lump in my throat was the most painful it had ever been. When I turned away from the car, I saw that J's older brother was crying. I had become close to him as well, as I would frequently transport him to and from visits. We spent a lot of time in the car together and because of that, we built a bond. When I saw him crying, I absolutely lost it. I was panicking and was trying to catch my breath, but it felt impossible to do so in my chest.
Saying goodbye to baby J, and then his brother, was by far the hardest thing I have ever had to do. It has been over four months now and writing this out still brings me to tears as the pain still feels so raw. You would think that four months and loving two other little boys since then would mend my heart a little, but it still feels as painful today as it did then.
I wanted to write about my experience with my first goodbye to help those wondering if they can handle the complex emotions foster care brings, and what it will be like when they have to say goodbye to the child they so desperately love for the first time. When I was going through the process of transitioning J to his new home, I would reach out to other foster mamas and ask them for advice on how to handle it. What would it be like? Will I be able to get through it? Will I ever be okay? I wanted to write this out to hopefully help those struggling with the same thing.
Foster care is the hardest thing I have ever done, and my first goodbye was very painful. I cried until I felt like I had no tears left. Things felt foreign after baby J left. I would constantly hear phantom cries throughout the night. I would find an item that was left behind – something small and simple, like a little baby sock – and I would crumble to pieces all over again.
I did not want to go into his room for a while. I pulled the door tightly closed and I avoided it at all costs. I went from being a mom to no longer being a mom in a matter of minutes. I no longer knew how to respond when people would ask me if I had kids. My child left and took a piece of my heart with him. And because of that, I will never be the same again. A piece of my heart will always be missing.
After some time passed, and I was able to properly grieve, my heart grew a little bigger. It did not replace the missing piece, but it made room for the next child that needed me. I thought there was no way I could possibly say yes and love the same as I did the first time. But, I could, and I did. I said yes, and I fell in love with the next little boy who needed a piece of my heart. And when it was his time to leave me with another hole, taking that piece of my heart with him, I grieved all over again.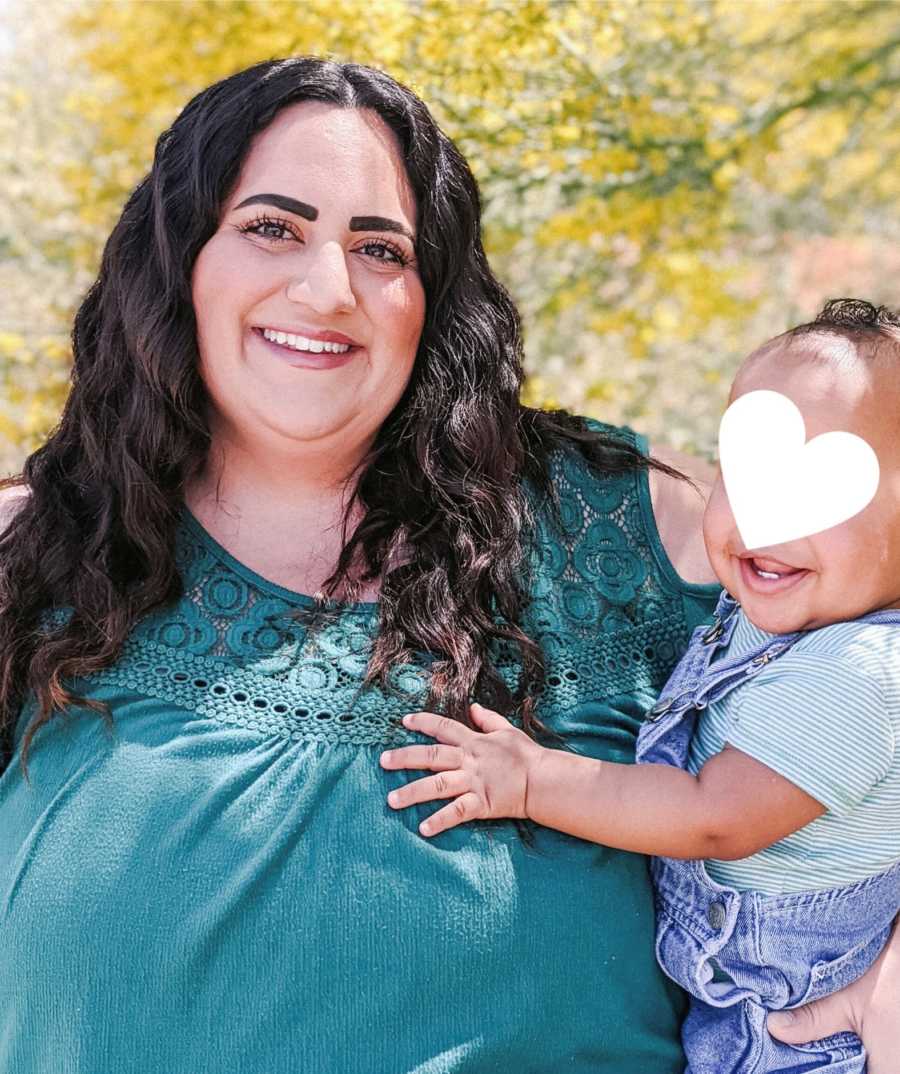 Foster care is messy. It's full of trauma, sadness, and brokenness. And you are often left broken after every goodbye you say. If you are considering becoming a foster parent, I want you to know how hard it is. I want you to know what complex emotions you will be dealing with. You need to have a prepared heart because it will get broken. But, I also want you to know how important you becoming a foster parent is, how crucial you take the step to jump in is.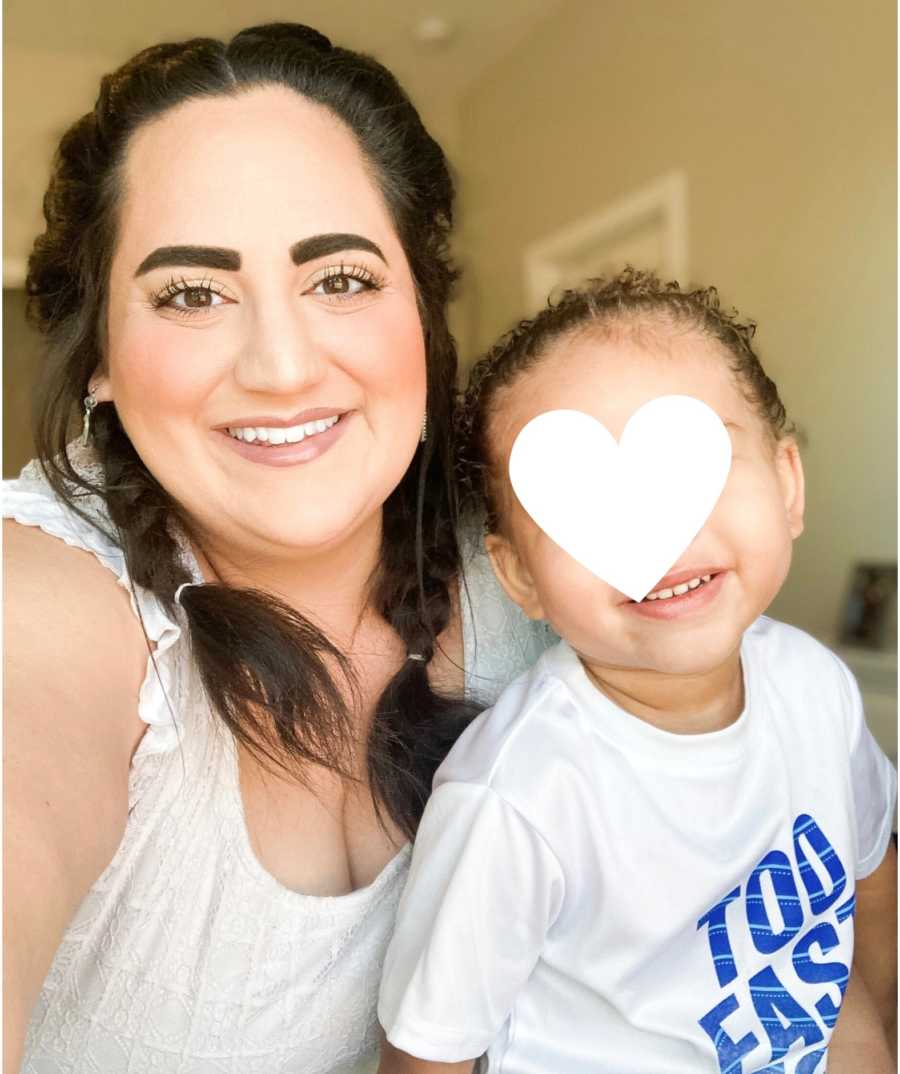 There are hundreds of thousands of children in our country that need people like you to say yes. They need those who have strong hearts, who are willing to break their hearts apart and willingly give pieces of it away forever. Foster care is hard – but you can do hard things. Saying yes to a child will be the most important thing you ever do.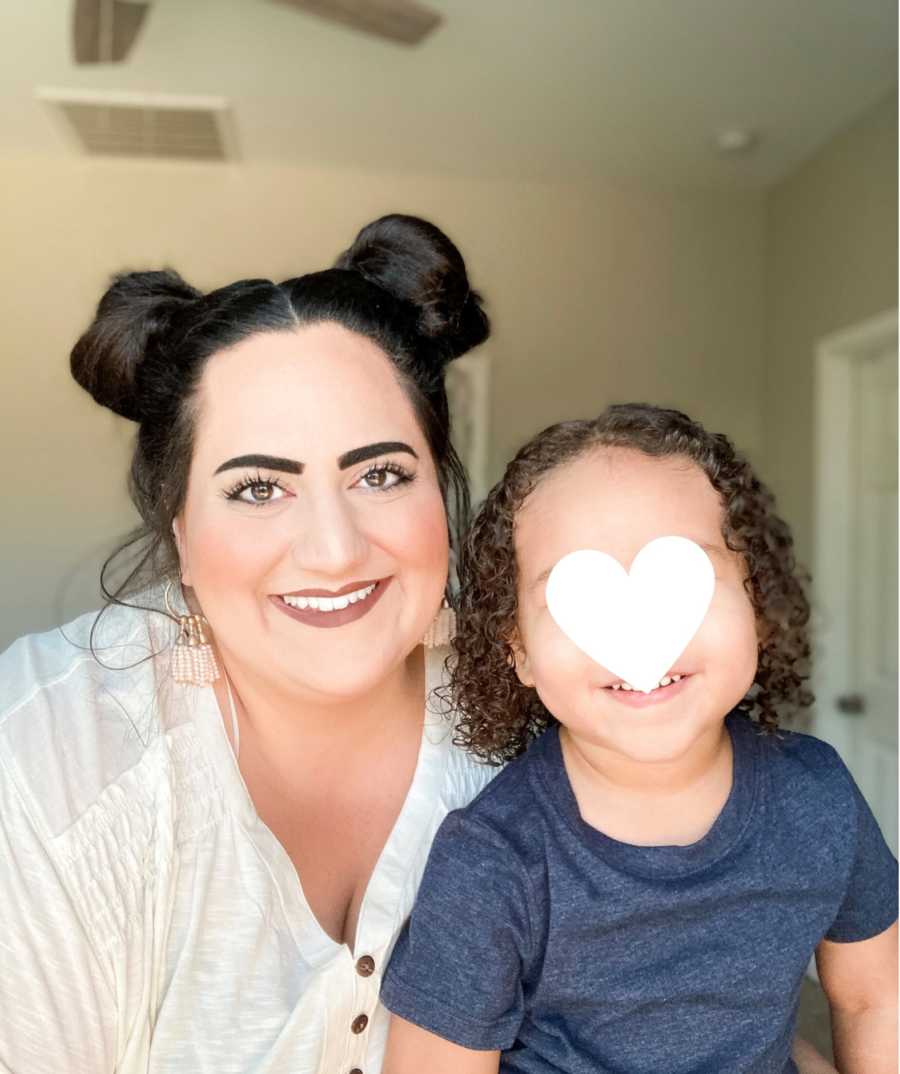 Foster care has, hands down, been the toughest thing I have ever done in my life, but it has been so worth it. I would repeat it all over again. Every tear, every worry, all of the stress, the unknown, the frustration, the anger, the heartbreak. I would still say yes knowing all of the hurt – and I will continue to say yes over and over again."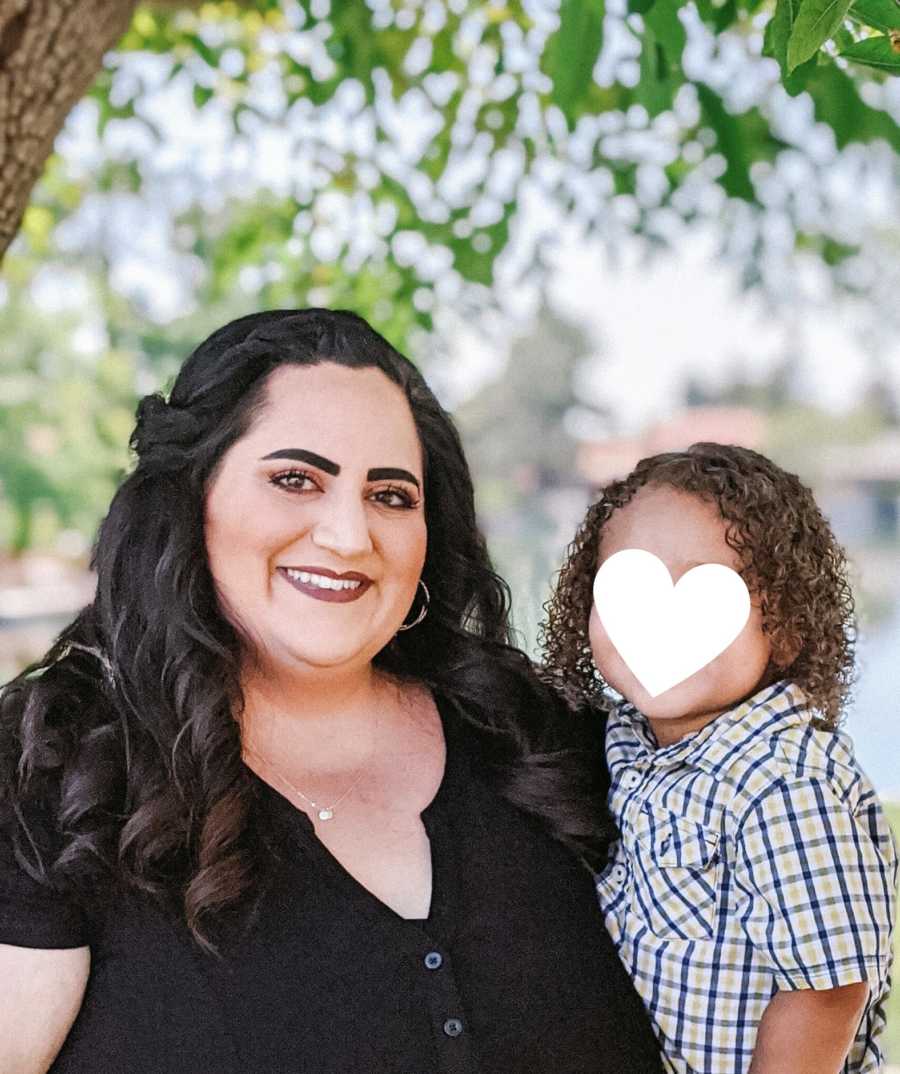 This story was submitted to Love What Matters by Cheyenne Vesely. You can follow her journey on Instagram. Submit your own story here and be sure to subscribe to our free email newsletter for our best stories.
Read more stories from single foster parents:
'At 11, his adoptive parents abandoned him at a hospital, never to return. 'Mr. Peter, can I call you my Dad?' I began to cry uncontrollably.': Single dad adopts 11-year-old boy from foster care after biological, adoptive family abandon him
'I've had 9 children, by myself. One passed away. I'm expecting, but I have no idea when my 'due date' is.': Single mom fosters multiple children and has open adoption, 'It's all on me, baby!'
'That night I cried in my driveway for a child. 10 minutes later, I got a call. 'Can you take in 1-year old twin boys?': 26-year-old single foster mom says 'I was called for plans bigger than myself'
Help us show compassion is contagious. SHARE this story on Facebook with family and friends.