"Our life was everything I had always wanted it to be when I realized there could be more. We could stay in our comfort zone or step out to do something no one we knew personally had ever done before.  At the time, I was able to stay home with our three boys, work part time for a creative outlet, my husband's career was successful, and we had a supportive group of friends. I loved our family and was grateful for where we were in life.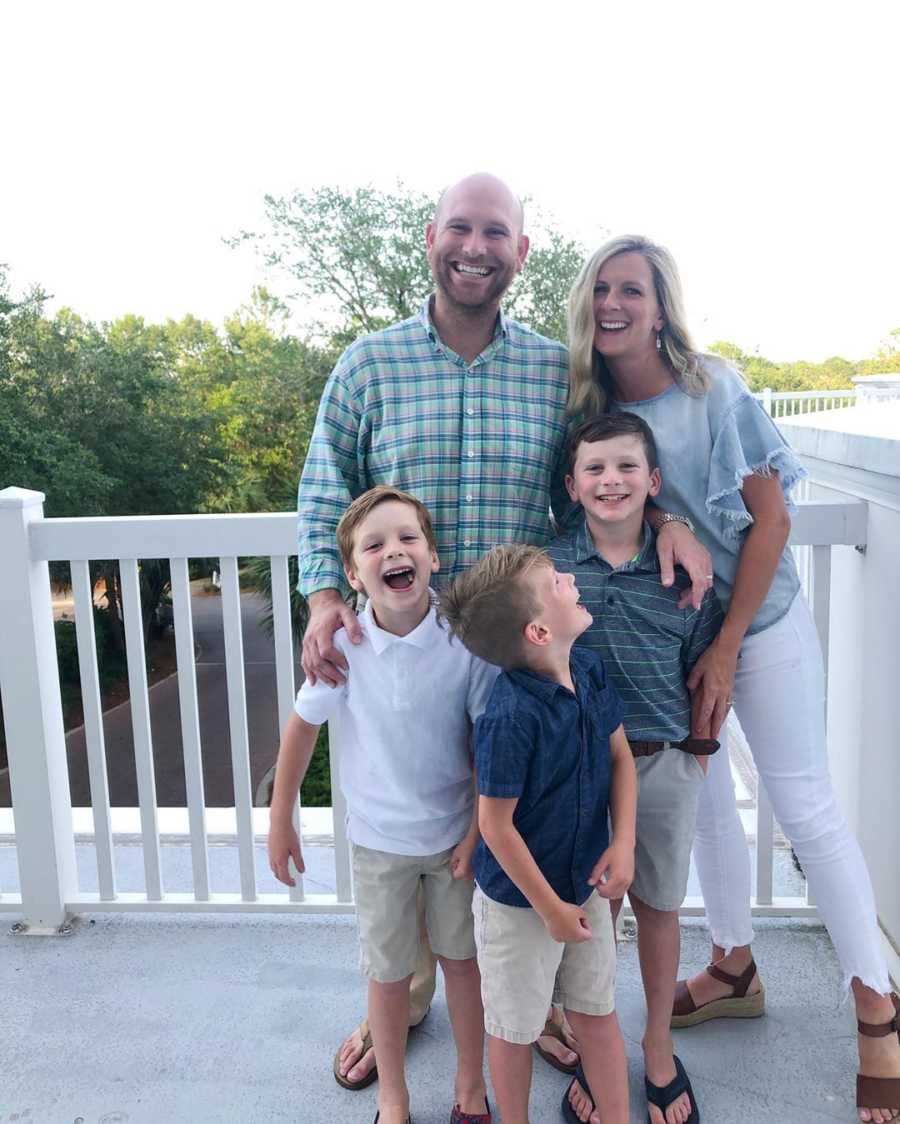 My hope for my children surpassed being well educated and popular. I wanted them to be inclusive, authentic and kind. I wanted them to know small town Alabama was just a small place in a big, diverse world. I knew there was something significant out there to be a part of, I just didn't know what that would look like exactly.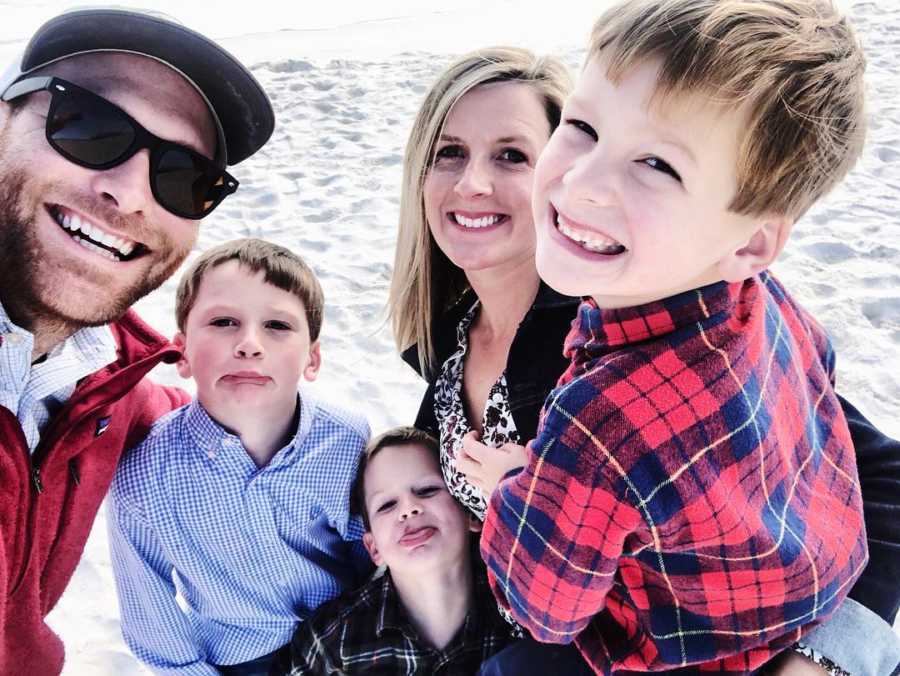 As I sat in my car one day, waiting outside my children's school, I turned on the radio to hear a segment about foster care. They talked about the statistics, the need to support these kids, support the caregivers, advocate or adopt the ones waiting for a family. What I heard awoke something in my spirit. I had heard all of this before, but on this day, it was different. It struck a chord with me and I knew I had to do something.
'Where were these kids in my town??'
'Why were they invisible to the general population?'
'Where could I go to volunteer or donate? Anything!'
But I knew doing nothing could not be an option anymore. I called around to churches asking if there was a foster care and adoption ministry, because I was looking to volunteer my time and resources. My inquiries turned up nothing. Not understanding why this was the case, my husband and I knew that going through foster parent training classes in our town should be our next step.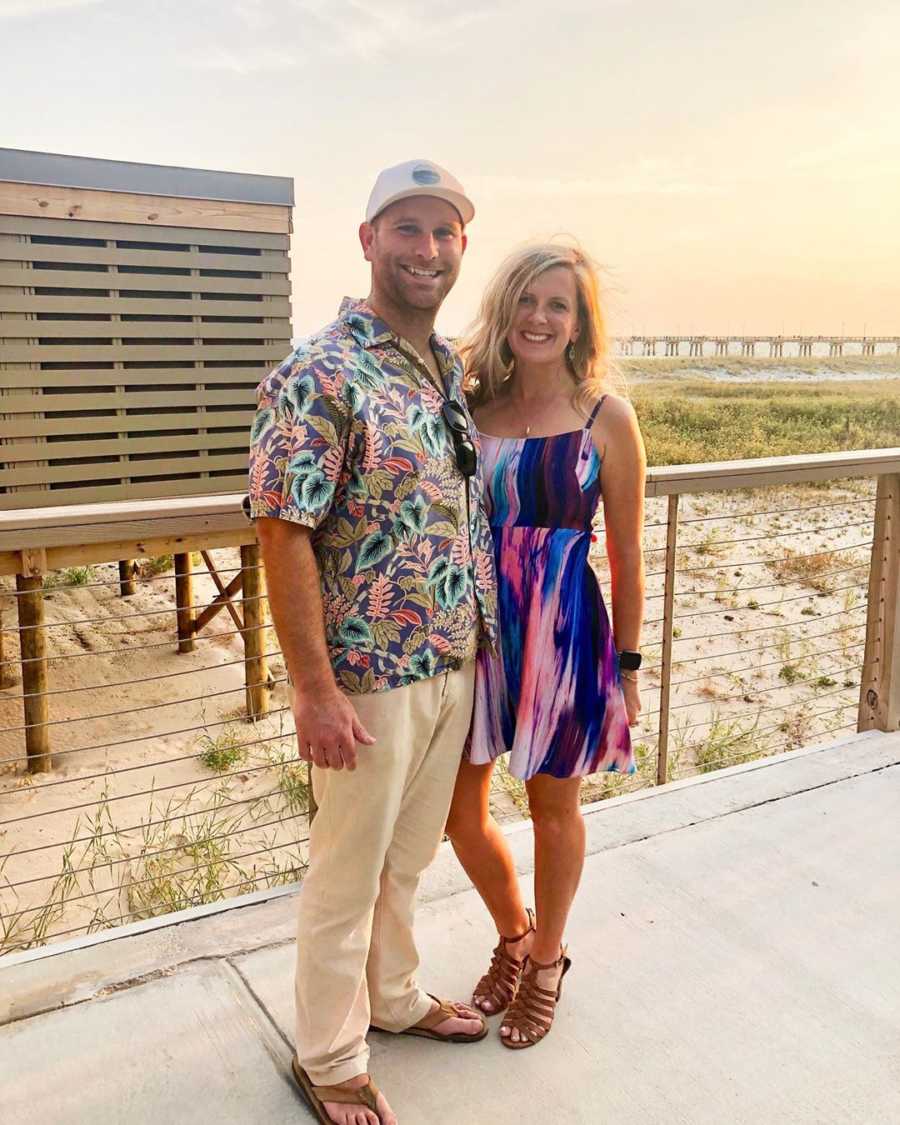 Everything about this decision looked crazy to most people – even us.  We were told that doing this would negatively affect my husband's practice and we were making a huge mistake. We wondered how caring for an orphan or a foster child could hurt business?? Nonetheless, we knew it was the right thing for us to do. We completed the classes and our goal was to help a child in their time of need, love a birth family, and display to our children how to lay our lives down for another even when it was uncomfortable, heartbreaking or unpopular.
Finally, after overcoming many roadblocks, we got our license. We did not specify race or gender, but believed whoever came our way would be exactly the one God would have for us to love, same as he did with the children I gave birth to. On a holiday weekend a few months later, we received a call.
'A baby boy is in the hospital in another part of the state and needs a home.'
I was scared to say yes because there were so many unknowns. But ultimately, I trusted a good God who loved this child and was making a way for us both. Also, it was a way for me to put my money were my mouth was as a pro-life person. Our three biological sons were always in the conversation to open our home and they wanted to welcome this child, understanding this would be a sacrifice whether it was for one day, one year, or forever. I could not be prouder of the amazing brothers they are!
Just three hours after getting the call, a car pulled in our driveway with a 6-pound, 3-day old, healthy baby boy. I texted my husband who was out for a run, 'He's here!!' As the caseworker was standing in our kitchen, I saw my husband out the window running back home. In that moment time stood still. A child who was born into a broken and uncertain world has found a safe place, and here comes a father running home to meet him! She handed him to me with two Walmart bags of random items, some paperwork and wished us well. We had no idea what the future would hold.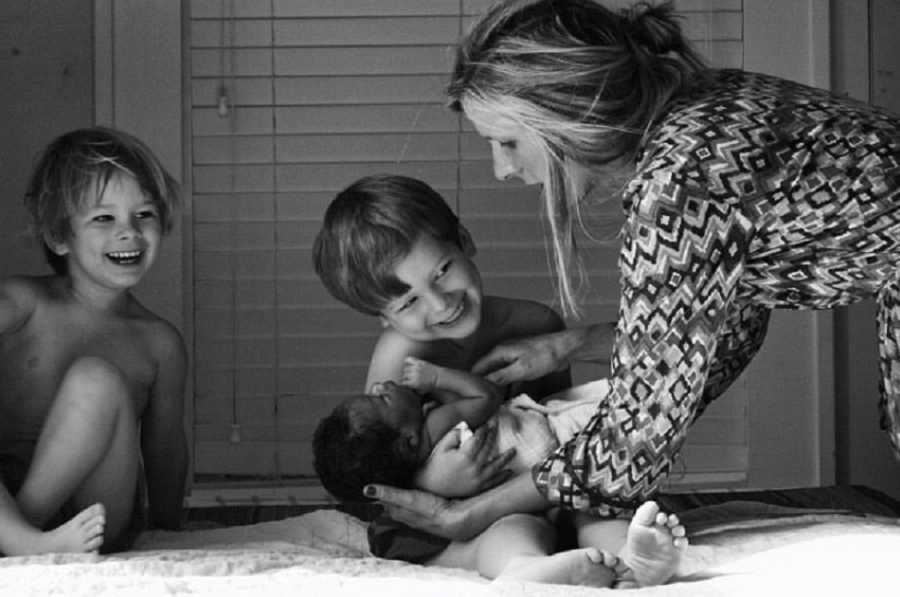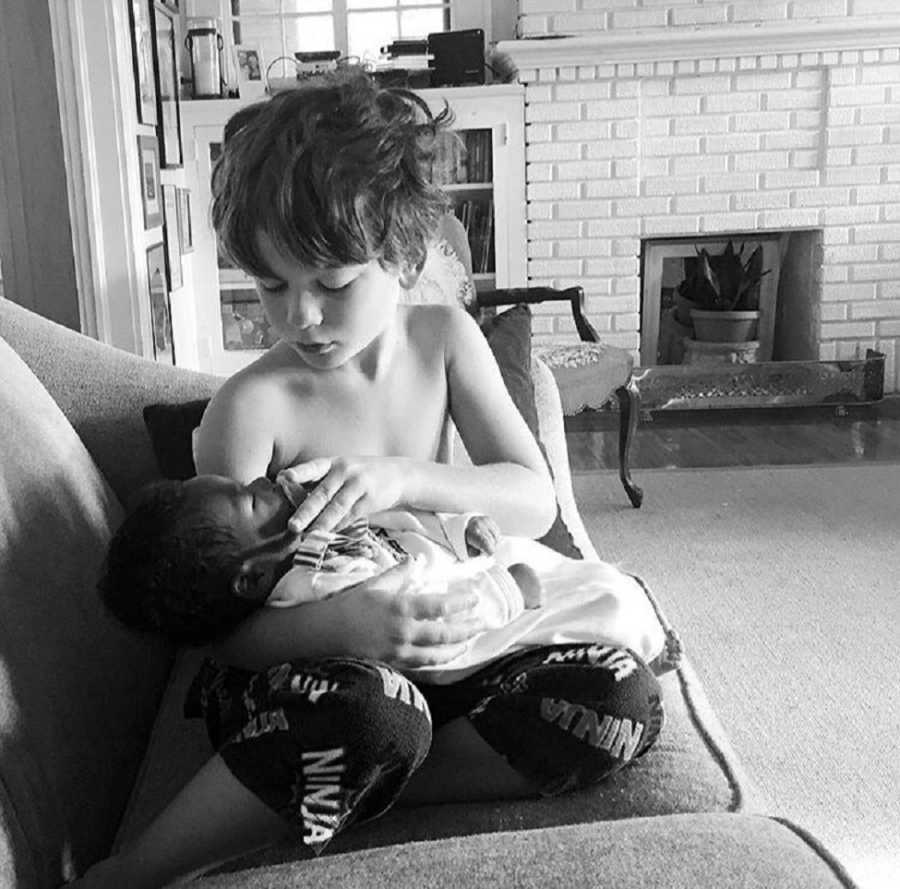 As we settled into a routine, my familiarity with hard things would become common. It was maddening and exhausting to experience the silos of the system and broken human nature; but because I believe Jesus calls us to walk into hard things and not away from them, I had hope. The story was not over. It's never over. When it stung to not be invited to places anymore or when I heard the whispers from people wondering if he was a drug baby or why his 'real' family didn't take him, I knew if God approved it, nothing else mattered. After all, hard is not the same thing as bad.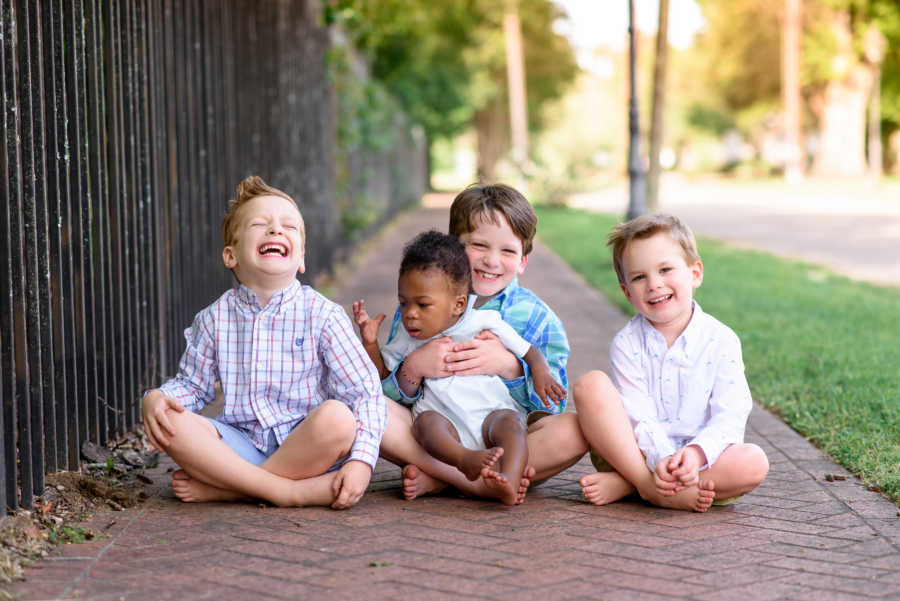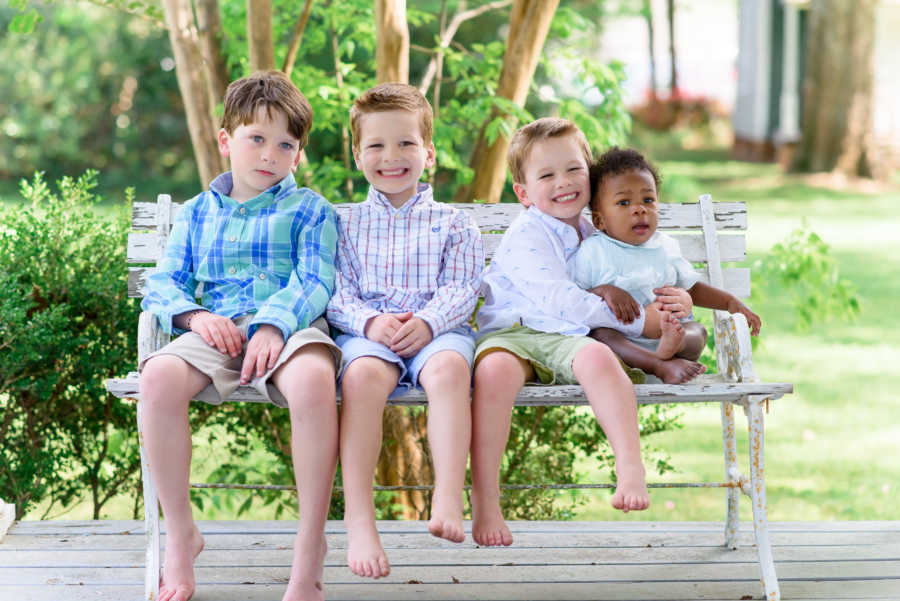 For every negative encounter, there were people who stepped up, spoke up and loved well. People wanted to be a part of this and sow seeds of kindness and generosity to bloom into tangible expressions of revival. I saw God's redemption and goodness in the foster care system during this time. And I still do to this day! I saw the power of working together, speaking up against racism and loving those who we may not understand. The key to understanding is proximity.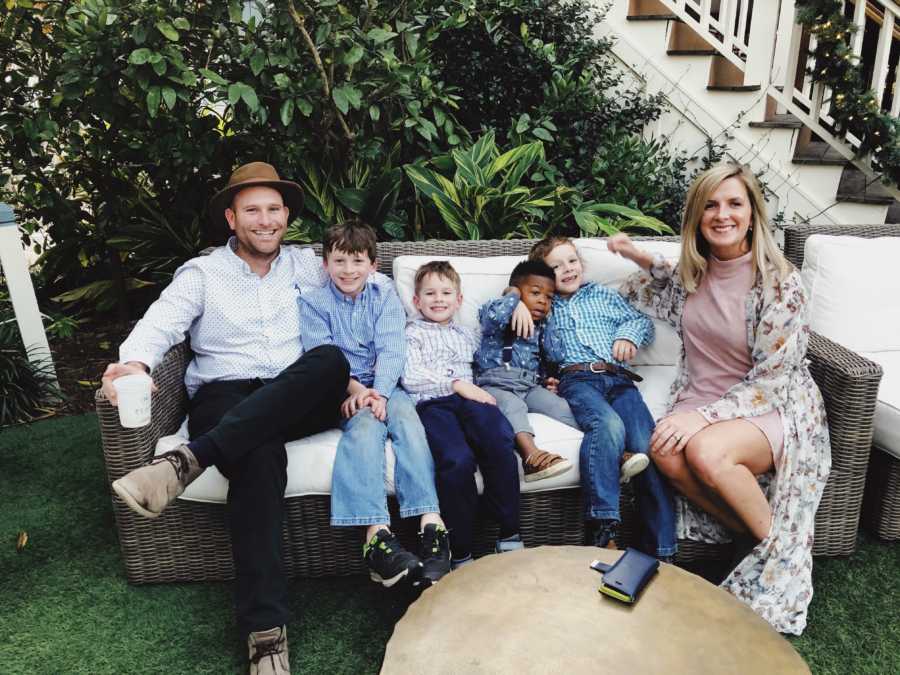 When it became clear that our foster son was to be our forever son, we delighted because God was writing this story, but happy doesn't mean there wasn't heartbreak. I love his birth mother and cherish her request to make sure he always knows she loves him and was happy to see us parent him since she was unable to, but I still hurt for her. We learned adoption isn't only Plan B for those struggling with infertility. When a child needs a family, adoption can be a beautiful plan for anyone!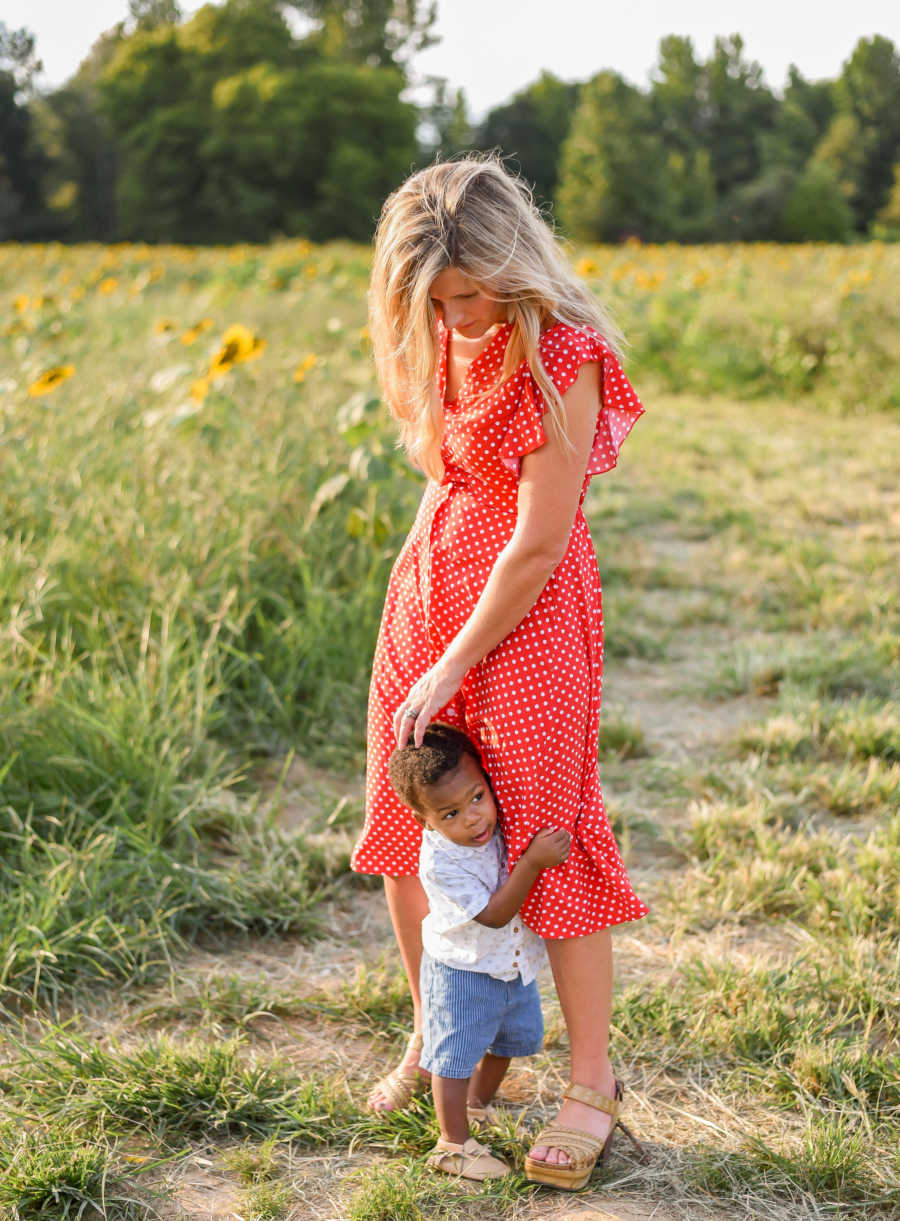 We finally started the Foster Care and Adoption ministry that we searched for in the beginning. Several more families have opened their homes and hearts to children in need of a loving family and the organization has supported many children in foster care. We are hopeful of the impact it will continue to make in the future for children, families and the volunteers who give generously in our area.
Our youngest son officially became a part of our family 900 days after his birth. The three older brothers raised their right hand before the judge, along with us, and promised to love and protect him forever. It was a happy day shared with family and friends in our little town known for racial divides and civil rights struggles, but now I see it as a place full of opportunities to love and reap a harvest if only we are willing."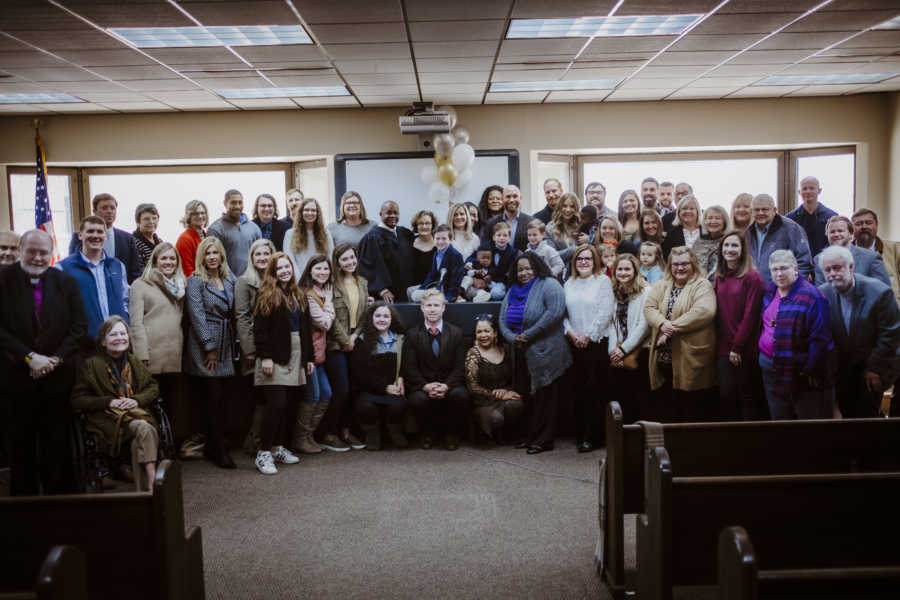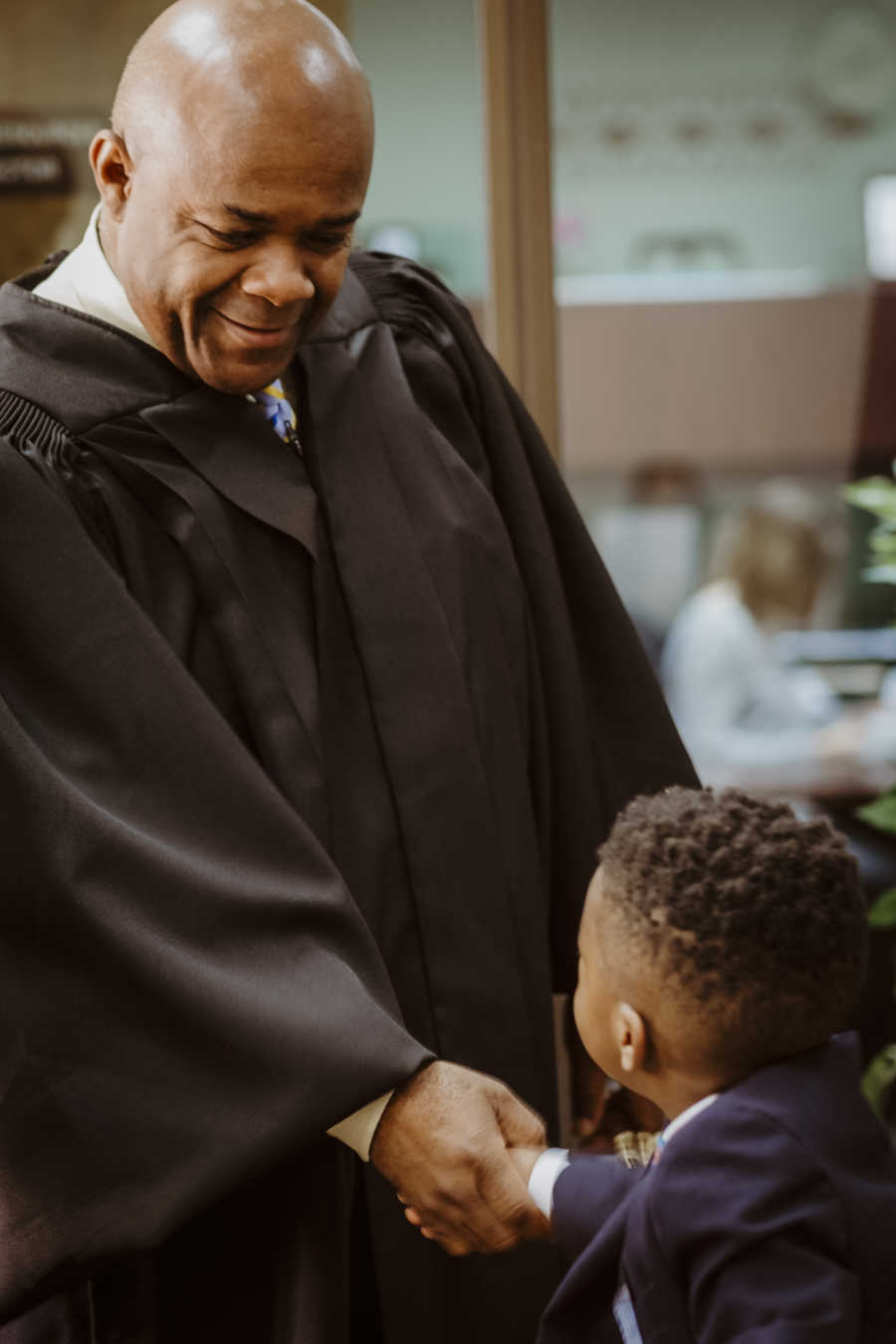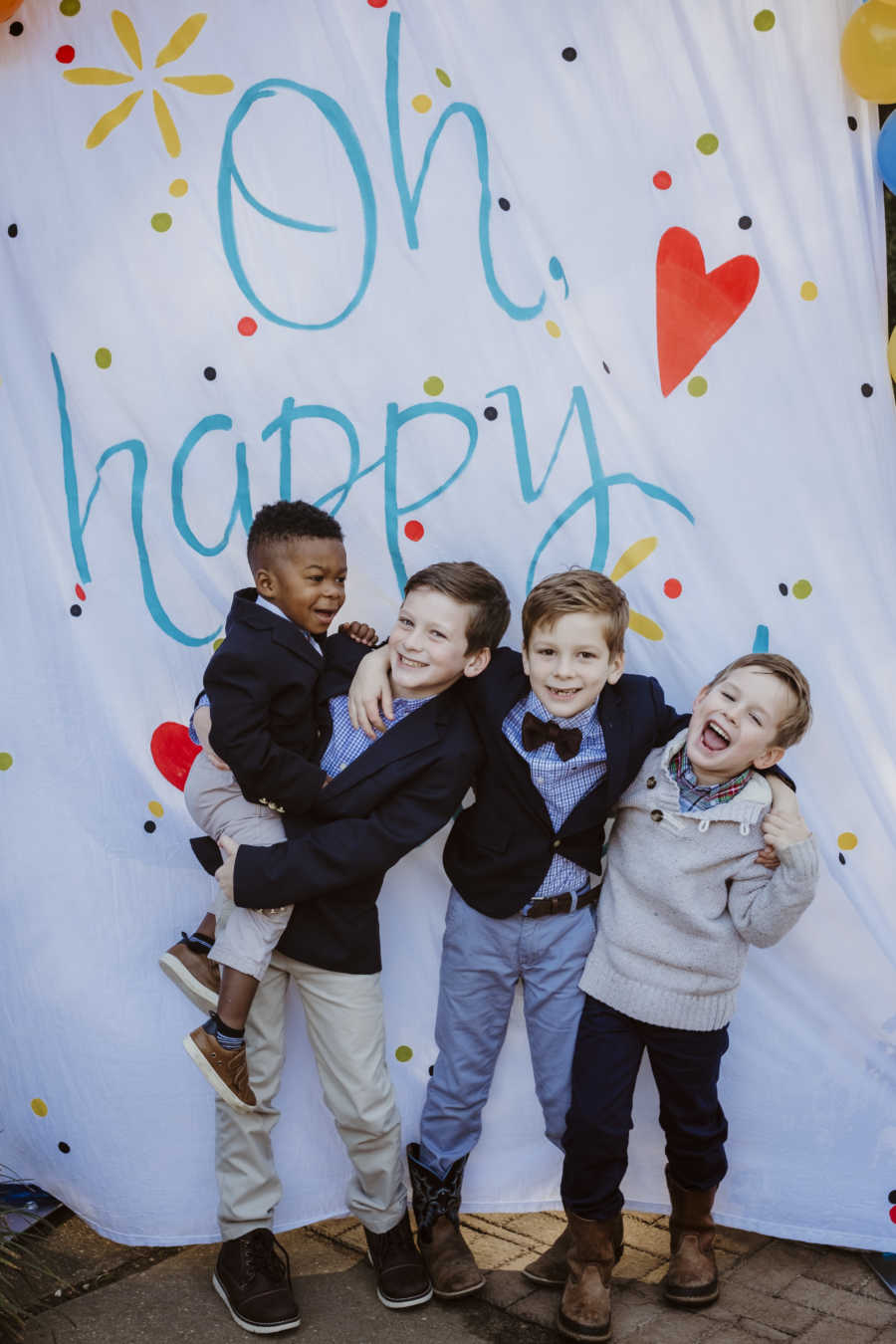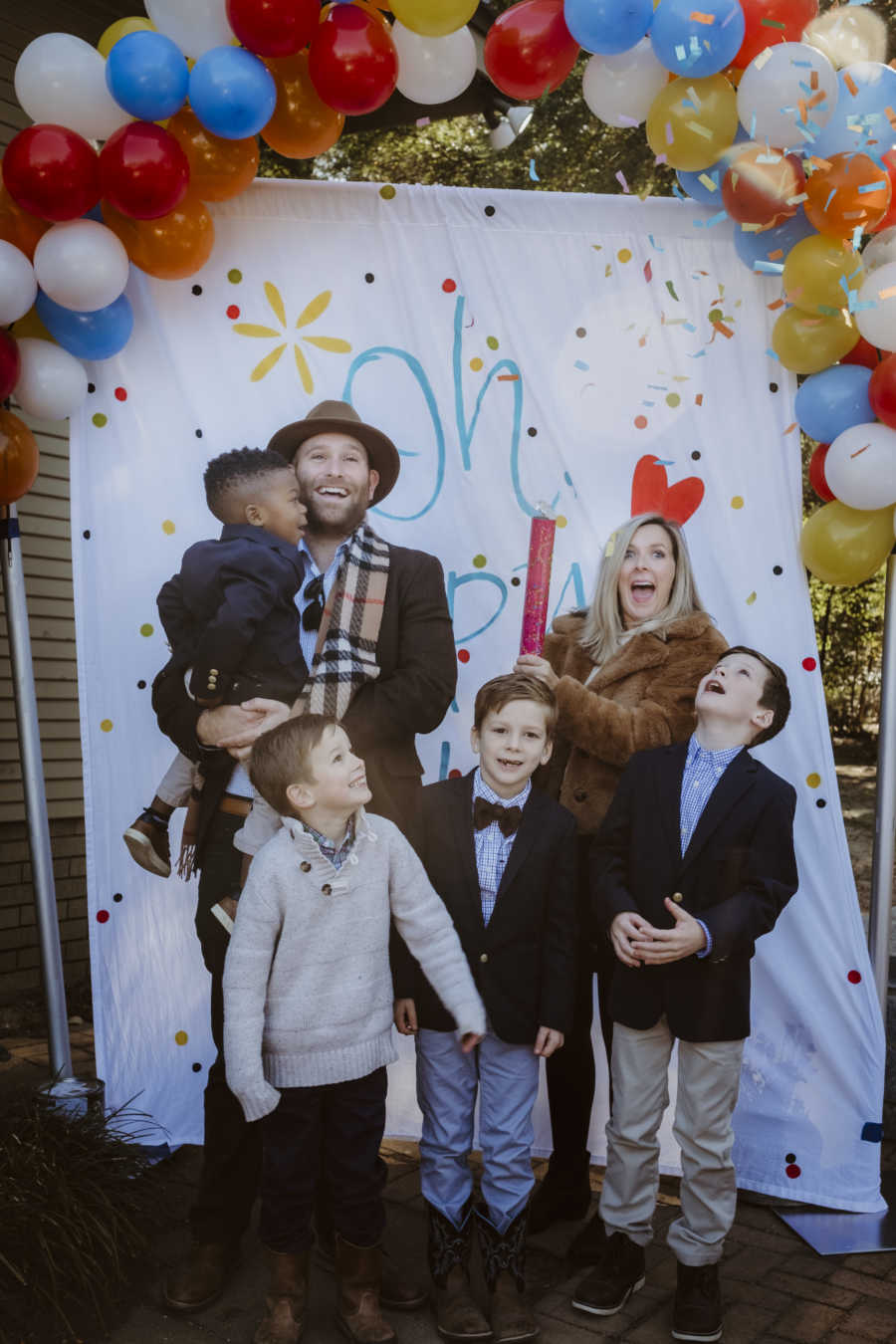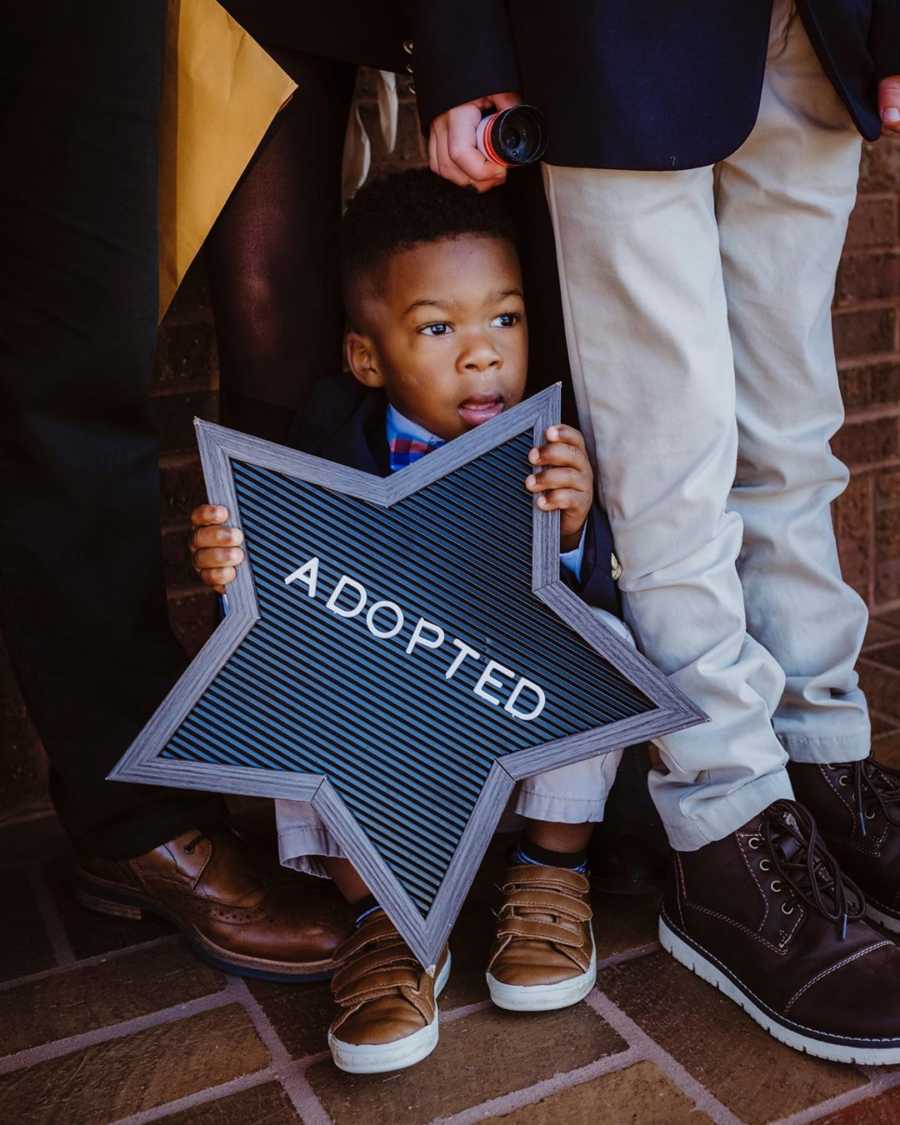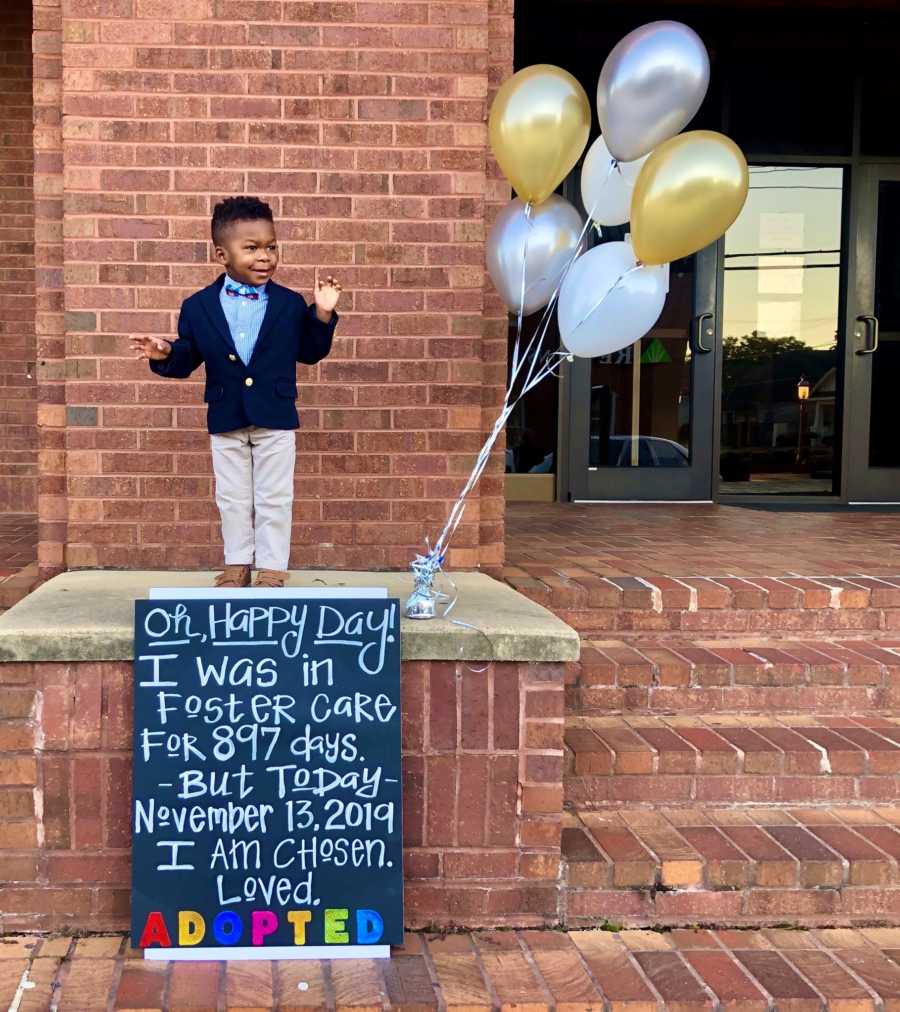 This story is submitted to Love What Matters by Kristen Jones of Selma, Alabama. You can follow her journey on Instagram. Do you have a similar experience? We'd like to hear your important journey. Submit your own story here. Be sure to subscribe to our free email newsletter for our best stories, and YouTube for our best videos.
Read more inspiring stories like this:
'I stood there holding my 3-month-old baby boy as she sent me pictures of an ultrasound of the baby growing in her stomach. I was speechless. But I also knew. Deep down I knew.': Mom's breathtaking journey adopting 2 newborn babies only 4 months apart
'What are you doing? STOP.' An older gentleman approached me in the store. 'You stole that baby!': Mom adopts 'beautiful white baby boy' from foster care, claims 'love is colorful!'
Help us show compassion is contagious. SHARE this story on Facebook with family and friends.