"My journey of illness and resilience is something near to my heart, and sharing this special piece of me is something I love to do. It is a story weathered by storms, shaped by hope, and grown with faith. My journey with chronic illness began about 3 years ago after two ankle sprains. After my doctor cleared me to run again, I developed a bad case of peroneal tendonitis in my ankle. Little did I know this season of sitting out of gym class in school, resting my foot as often as possible, and missing things I love, would be the beginning of my health impacting my daily activities.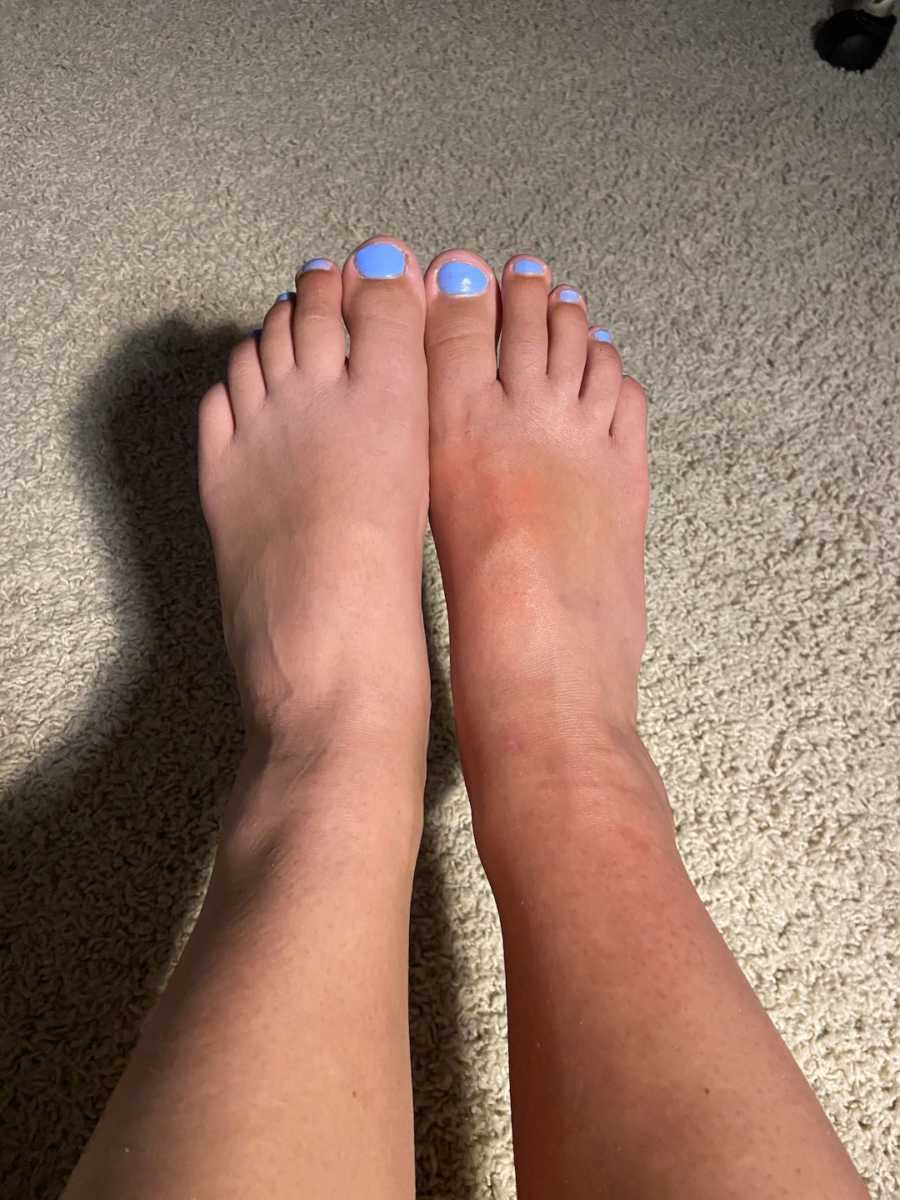 We tried everything from physical therapy to aqua therapy to shoe inserts, but ended up immobilizing my ankle with a boot and crutches. Unfortunately, I still had pain despite being non weight-bearing. When it was removed, everything got worse. I developed new symptoms, like severe sensitivity to touch (allodynia), my foot turning purple, and abnormal sweating. I would wait until the last possible second to put my shoes on before I went into school and the shower was a torture zone, not to mention just touching my foot.
Over the course of a week, the pain spread to my other limbs and I began to experience severe nausea and dizziness. I was diagnosed with Complex Regional Pain Syndrome, a rare condition in which the brain misfires and sends constant pain signals, causing the sympathetic nervous system to go into fight-or-flight, causing pain and the other symptoms I was experiencing. It is one of the most painful conditions, ranking really high on the McGill Pain Scale and there is no cure.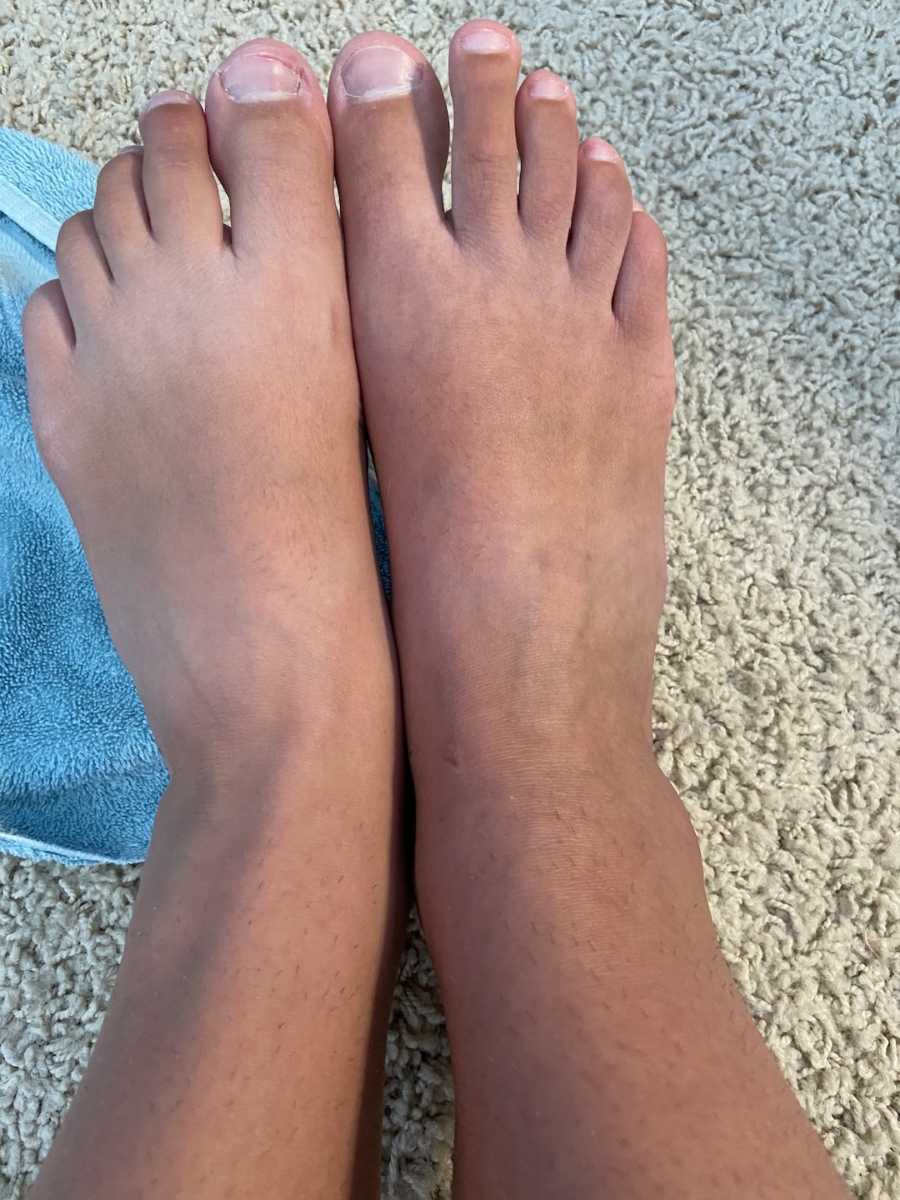 During this time, I was pretty scared. I had just received a daunting diagnosis and nobody seemed to understand what I was going through. As I lost my ability to participate in normal daily activities, I also lost my friends at school. They didn't check in when I was in the hospital and treated me like I did not even exist. I felt extremely hopeless and lost. I felt like nobody understood why I sat restless in my chair at school with one shoe on and one shoe off. The friends who stuck by me were my church friends; they would send notes and encourage me. I felt like I could be my genuine self around them. I firmly believe the strong faith we shared was the anchor, pulling our friendships deeper. I am so grateful for my church friends.
Adjusting to living in daily pain was wearing on my mental health. I had never been bed bound for things other than the common cold, and this felt different and heavier. Every day felt like I was drifting further away from the normal teenage life I had taken for granted. My treatment began about a month later with a 3 week intensive pain recovery program. There, I met other kids my age dealing with similar diagnoses and participated in many therapies, including physical therapy and recreational therapy. Walking into the clinic for the first time and seeing other kids my age who walked similar paths felt meaningful. As we all shared the reason we sat at that very table, I realized something profound: I was not the only one who was dealing with a life-changing diagnosis and the daily effects of it. Another girl sitting a short distance away shared that she also had CRPS, and that was why she was there. That was the moment I realized I was not alone in this battle. The friendships I was developing became stronger bonds as we worked through painful therapies together. I still keep in touch with some people I met in the program. These friendships are a great testament to the ways suffering forges the trail for meaningful connections.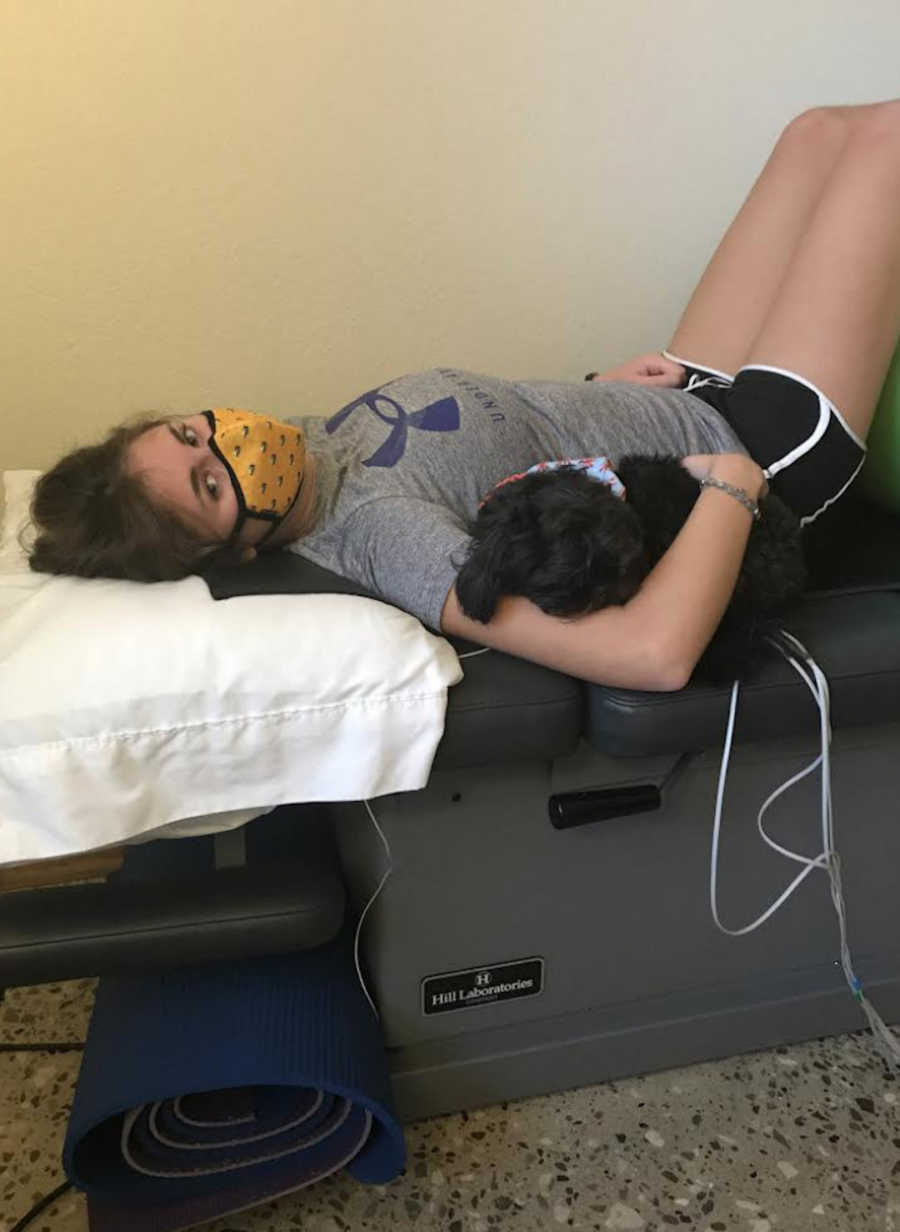 After the program, I was able to participate in daily activities again. I traveled to Kansas for a youth group conference that summer with those same church friends I called family. Swimming and being active returned to my daily routine and I spent lots of time doing things with my church youth group. However, I still was in pain and experiencing symptoms. I began developing food intolerance, leaving me with stomach pain whenever I ate and the feeling my throat was closing after eating certain foods. Over time, I began having more frequent allergic reactions with more symptoms, like flushing and rashes, that could be triggered by things like heat and fragrances as well. Being curled in a ball every time I ate, despite cutting out gluten and dairy, left me exhausted. I recall feeling defeated during this time. I could no longer hide my illness as easily, as my long narrow epi-pen came with me everywhere and dietary accommodations were something I constantly had to ask for. We have deduced Mast Cell Activation Syndrome is the most likely culprit of my allergy symptoms. At that time, we still had no clue why I had so much stomach pain.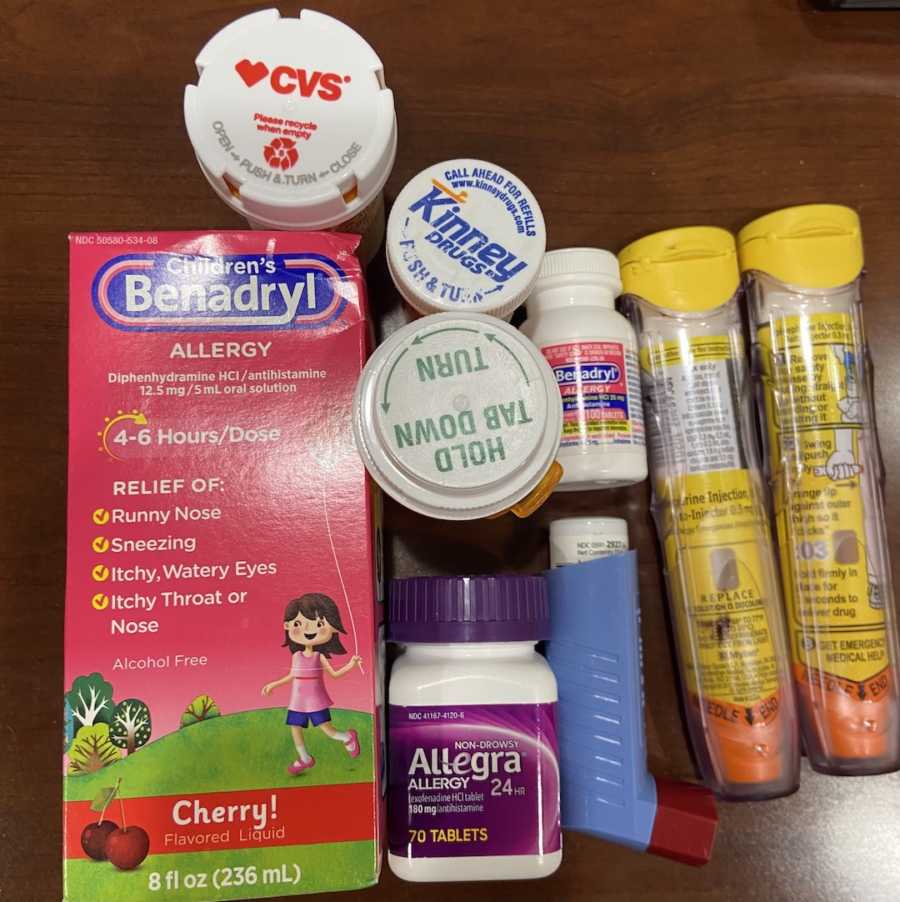 The intricacies of navigating my new normal was exhausting and at times it felt like fitting a rectangle into a square box. I connected so deeply to my friends who also were sick. They understood these complicated situations so easily, which was a stark contrast to explaining it to healthy people in my life. I was worried I would lose the few friends I did have because I was 'too sick' for them. With time, I learned I needed to cherish the friends who made me feel loved just as I was. I have learned friends who make me feel weak, ostracized, or inadequate are not genuine friends. I have learned I deserve better, and I notice the way I feel is different around those who genuinely care. This realization did not come overnight; it was painful to experience the loss of friendships over and over again.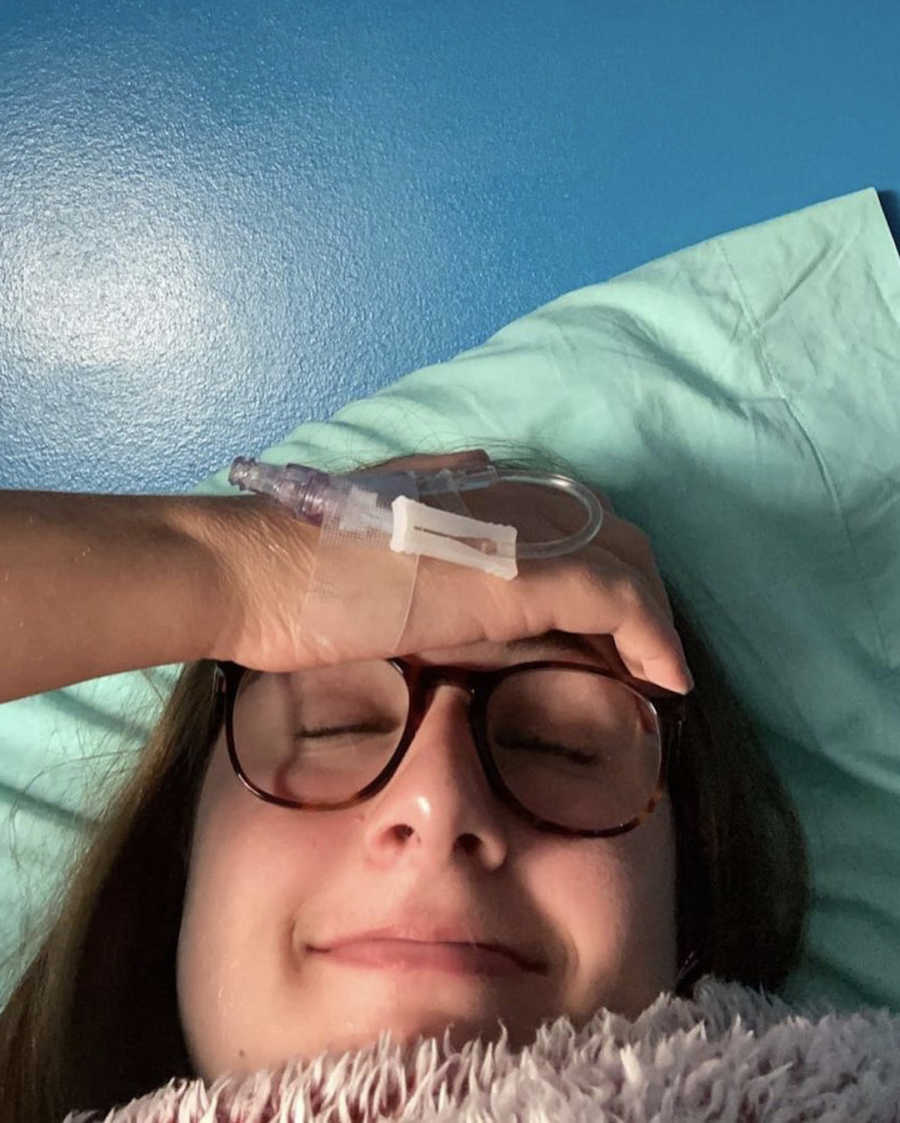 After my junior year, I needed a change. I still found myself wrestling with deep loneliness after losing my friends at school. It felt as though I was a ghost at times; I was there but nobody saw me. I fought with my school about accommodations I recieved due to my illness; I was even accused of cheating in front of a classroom of students by a teacher who had forgotten about them. I had the opportunity to return to public school for my senior year to take college classes and intern at a law firm. I wrestled with the choice, but took a leap of faith and switched; it ended up being one of the best decisions of my life. I reconnected with old friends and made unforgettable memories. The experience of making that big decision for myself was empowering. I grew in self-confidence and faith because it was hard to trust God that switching truly was the right move.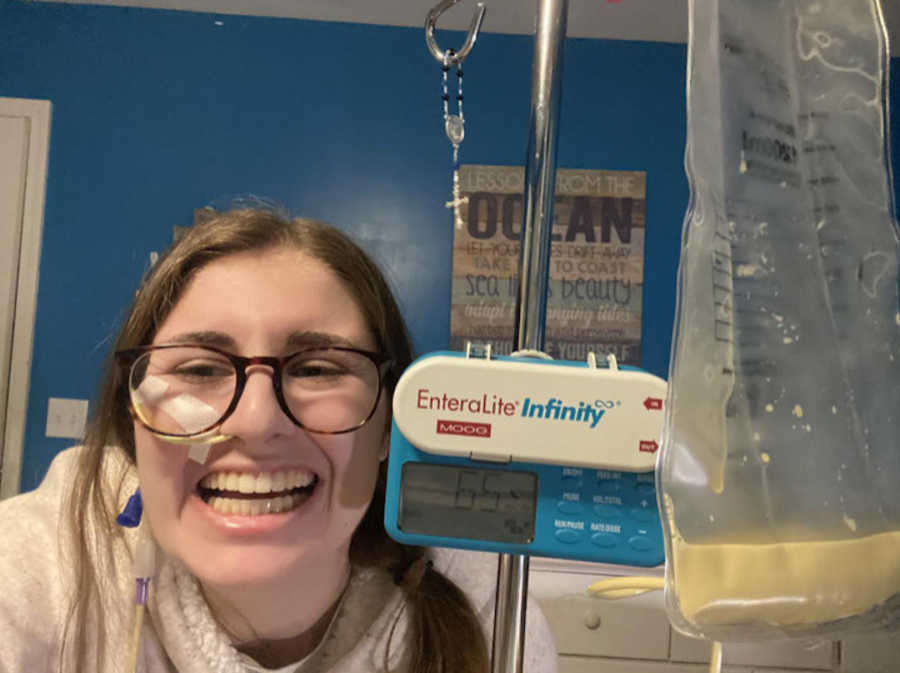 Around this time, I began to form deeper connections with other chronically ill people I met through social media. I found friends dealing with similar emotions and illnesses, and we share experiences and laughs. It has been really rewarding to help others when they reach out with questions or if they are feeling overwhelmed with their new diagnosis. I even had the opportunity to serve on the Junior Board of Directors for a CRPS organization, working to spread awareness for this disease.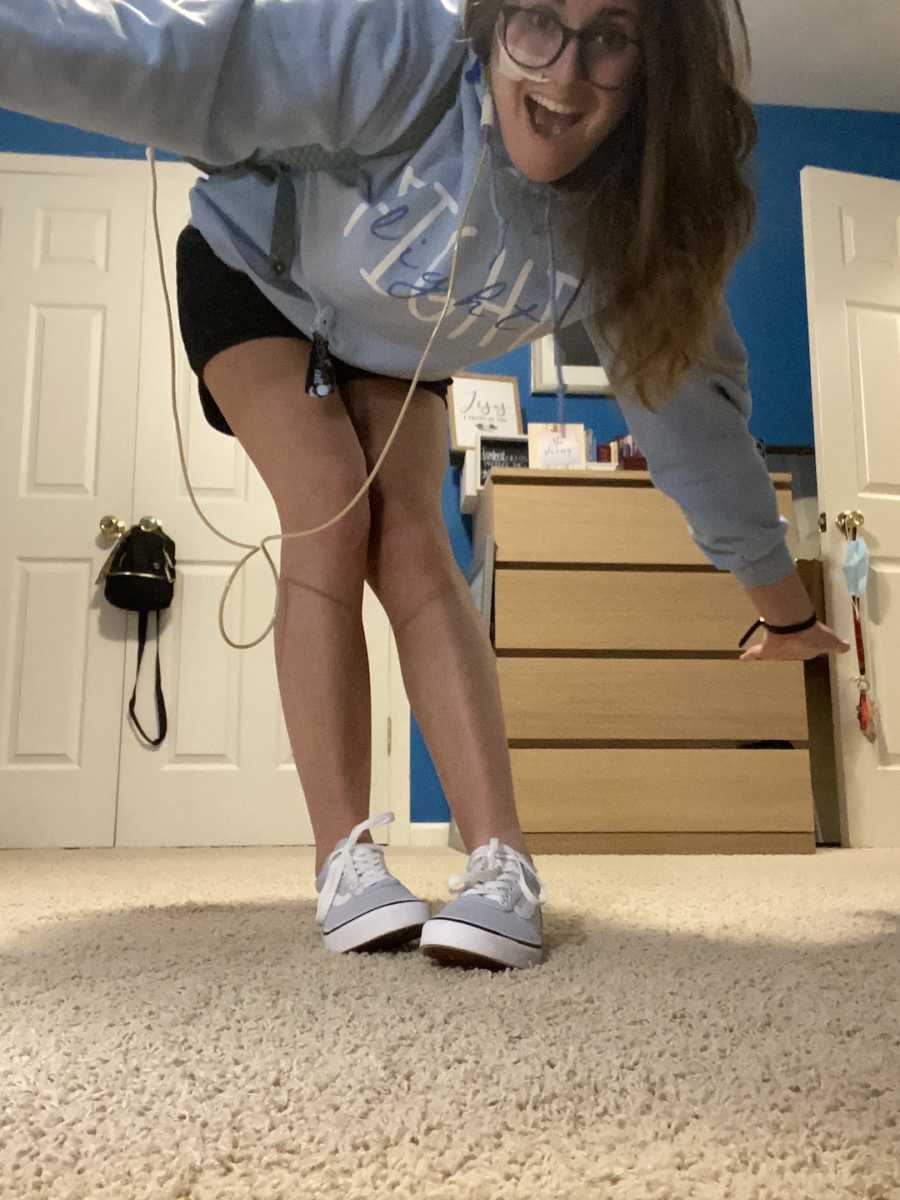 One year later, my CRPS was the worst it had ever been; I could barely go swimming or sleep with the blankets touching my leg and my baseline pain was a 7/10. I deferred a year from college to travel to Spero Clinic in Arkansas to receive treatment for my CRPS, suspected mast cell disease, and my stomach. It was empowering to make yet another big decision and step into my own unique life journey, but it was hard seeing friends at the typical freshman orientation events and moving into dorm rooms. I leaned into the opportunity and made the most of my time. My CRPS pain dropped from a 7 to a 3 and I was having lots of new adventures with my clinic friends.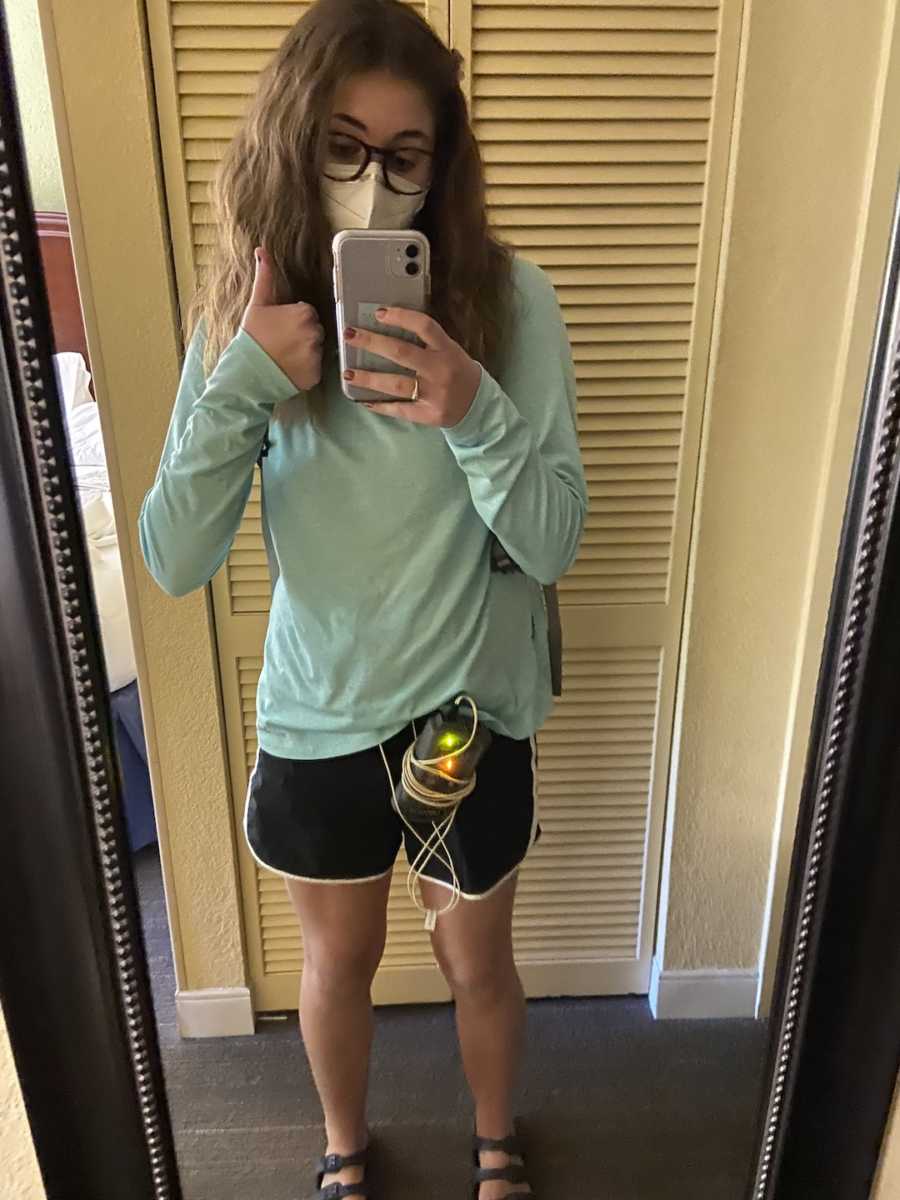 Things took a turn for the worse after a couple weeks in Arkansas; I became unable to tolerate food and the serious effects of malnourishment began to set in. This was one of the scariest times of my life. I had to leave the clinic and return home to New York. My days consisted of attempting to eat mashed potatoes and crying from the pain. I lost over 20 pounds and could barely even text my friends because I was so weak. I left many appointments in tears, doctors had no clue how to help me when my tests came back normal. One even told me I had to 'just eat.' I was given a feeding tube to receive nutrition. Learning to be confident with a tube taped to my face has been a journey. I have learned to love my NJ tube because it allows me to function and live my life. I have been able to be outside with my dog again and chat with friends. It is an important and necessary part of my life in this season and a sign of strength.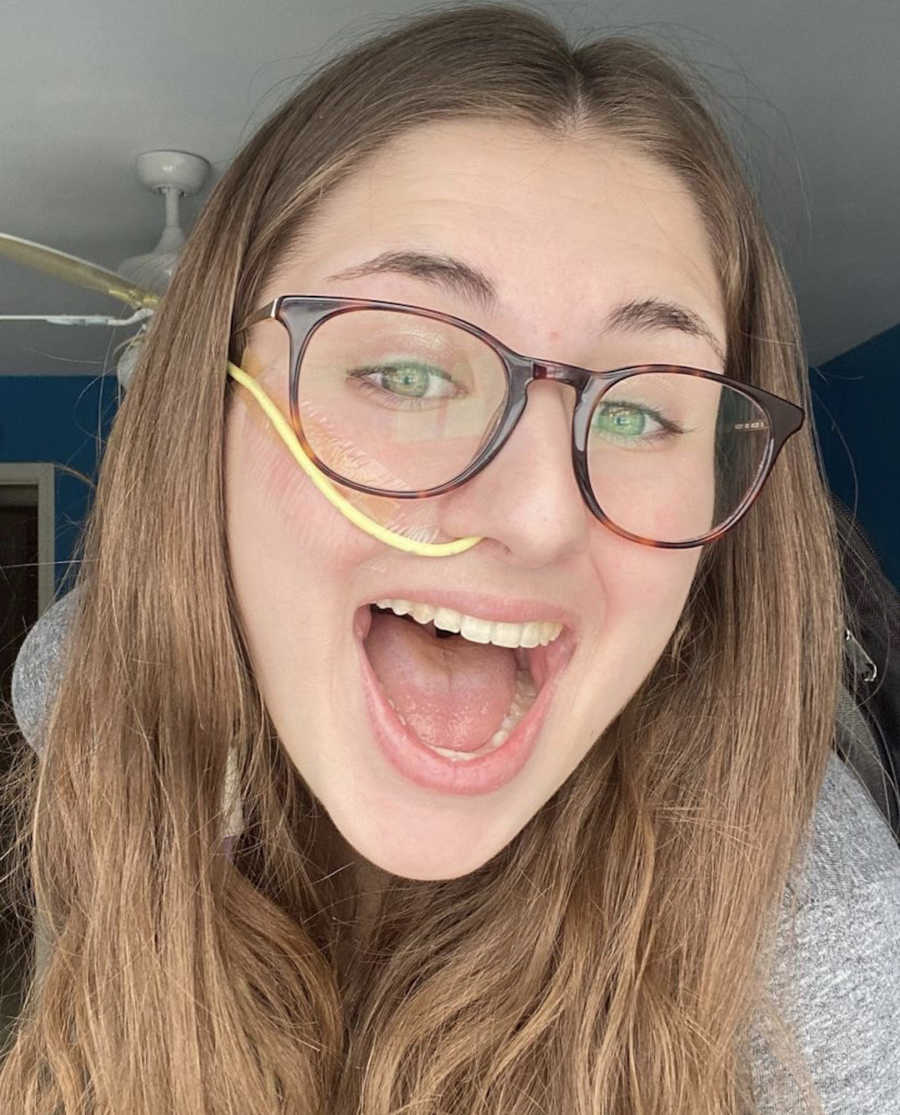 After painful weeks of doctors testing me like a lab rat, we found the cause of my agony: Median Arcuate Ligament Syndrome. MALS causes immense epigastric pain with eating, breathing, and exercise. Other symptoms include weight loss, bloating, and nausea. The treatment is a major surgery to release the median arcuate ligament that is compressing the celiac artery. I will be having this surgery in April 2021 and will spend the next months recovering. I am so hopeful to have a better quality of life and enjoy food again!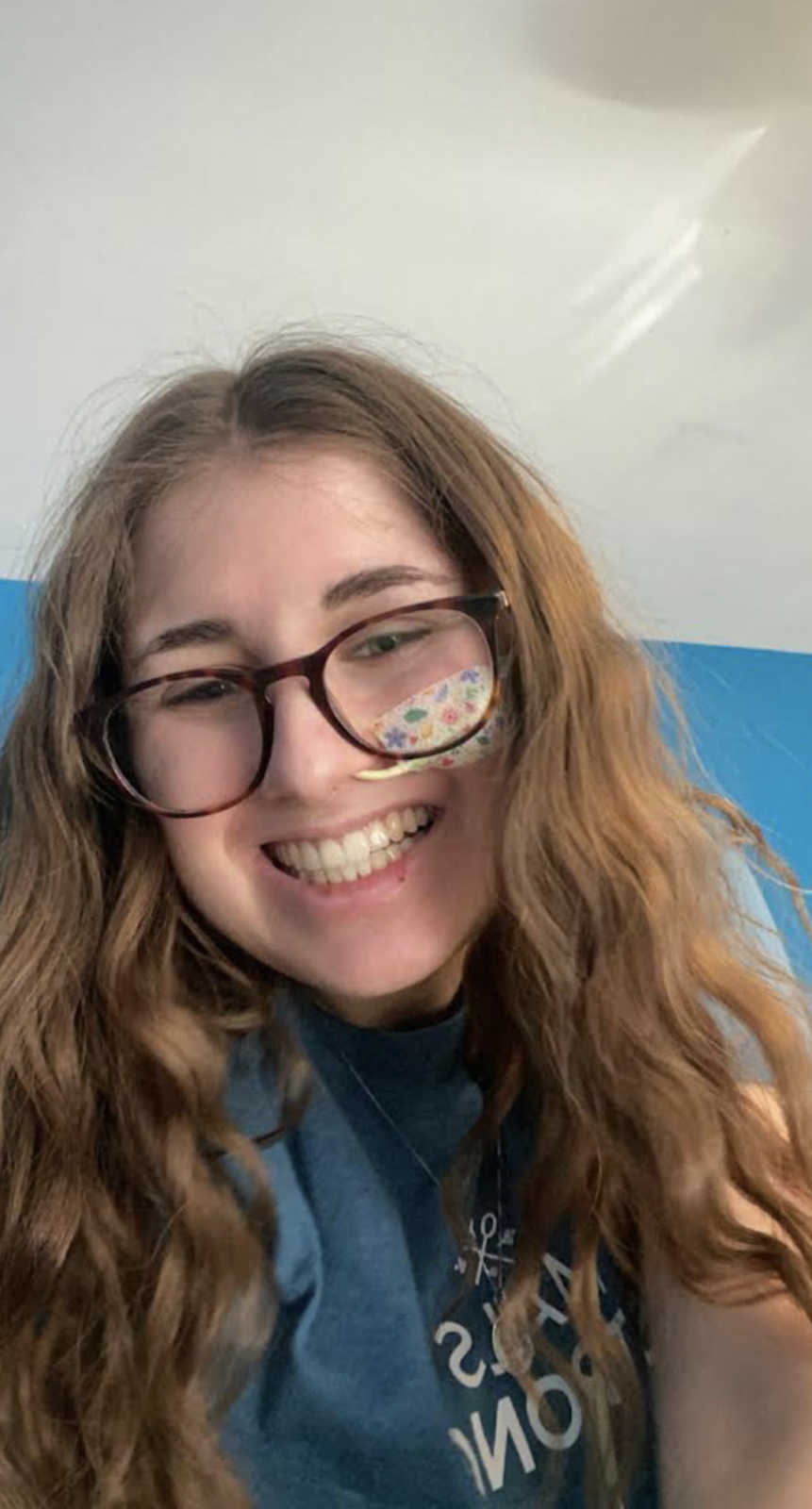 Looking back on these 3 years, it feels like forever in a day.  Looking forward, I see 'Life 2.0' after MALS surgery and feel excited to start college in the fall. I have lost friends and learned what it means to have genuine ones. I have learned positions of authority do not give people power to treat me badly. It has been 3 years of my chronic illness journey, and I see a stronger version of myself, who believes in her ability to make decisions and make the best of dark days. I have found purpose on my journey and immense peace in the truth no matter what happens, there is always hope for a better tomorrow."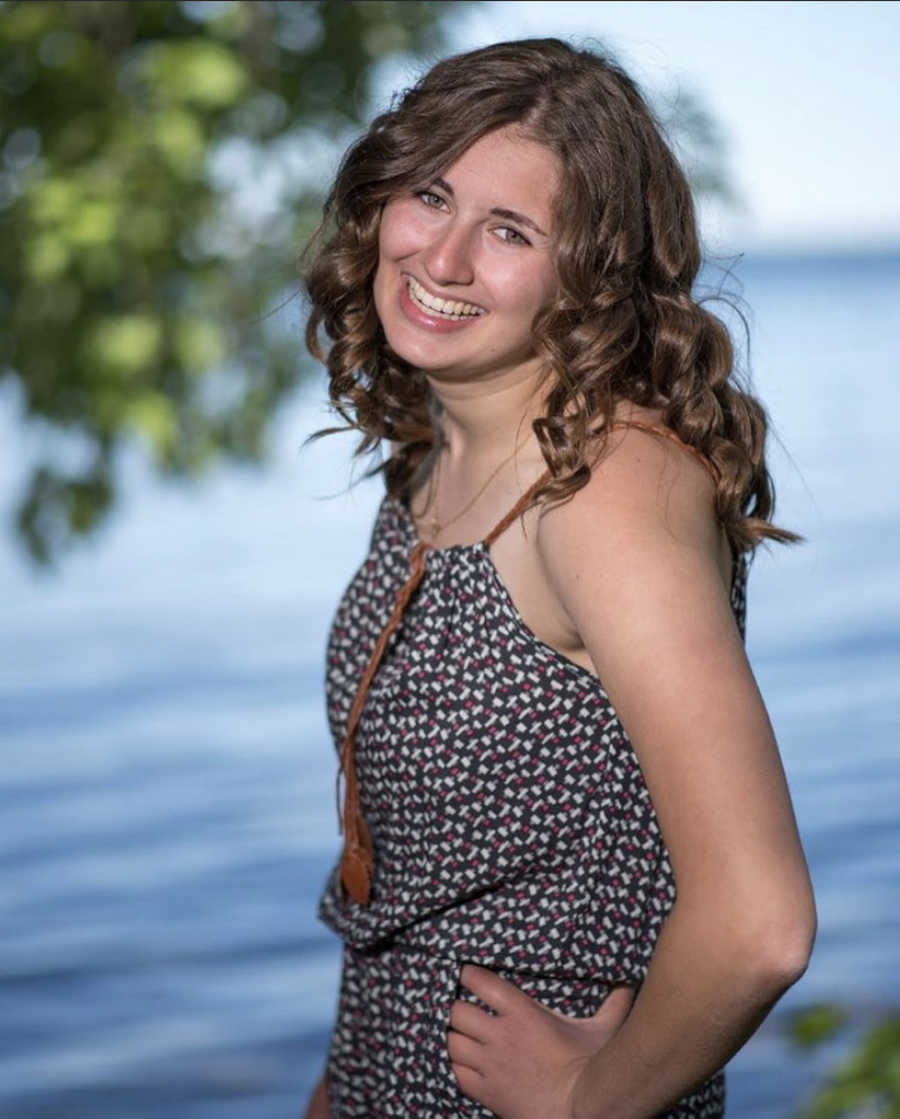 This story was submitted to Love What Matters by Shannon McMullen. You can follow her journey on Instagram and her blog. Do you have a similar experience? We'd like to hear your important journey. Submit your own story here. Be sure to subscribe to our free email newsletter for our best stories, and YouTube for our best videos.
Read more touching stories like this:
'No one believed me. 'You're a teenage ballerina refusing food. This is clearly a case of anorexia.' Every doctor gave up on me, except one.': Woman with MALS misdiagnosed for 20 years
'With tears welling up, I muttered, 'But why does it hurt so much when I eat?' Nobody could answer me.': Woman diagnosed with MALS after 5 years of pain, 'My journey is something to be celebrated'
'You're too complicated.' I was the girl who was always on crutches or in a cast. My doctors were stumped.': Woman diagnosed with Ehlers-Danlos Syndrome, 'My story isn't over'
'I hobbled away from my 7th laser hair removal treatment, weeping. In less than an hour, my life was changed.': Woman with chronic pain condition finds 'purpose in the pain'
Provide beauty and strength for others. SHARE this story on Facebook with family and friends.