"'Hey mom, I want to join the middle school cross country team!' My mom stared at me, confused, while trying to think of what to say next. 'You know you will have to run a lot…and for a very long time.' Most parents would probably be all for their child participating in any sports team, but when your child has a life-threatening lung disease and, of all sports, they ask you if they can join the cross country team, you would probably hesitate as my mom did. Luckily, she decided I could run for the team, which improved every aspect of my life.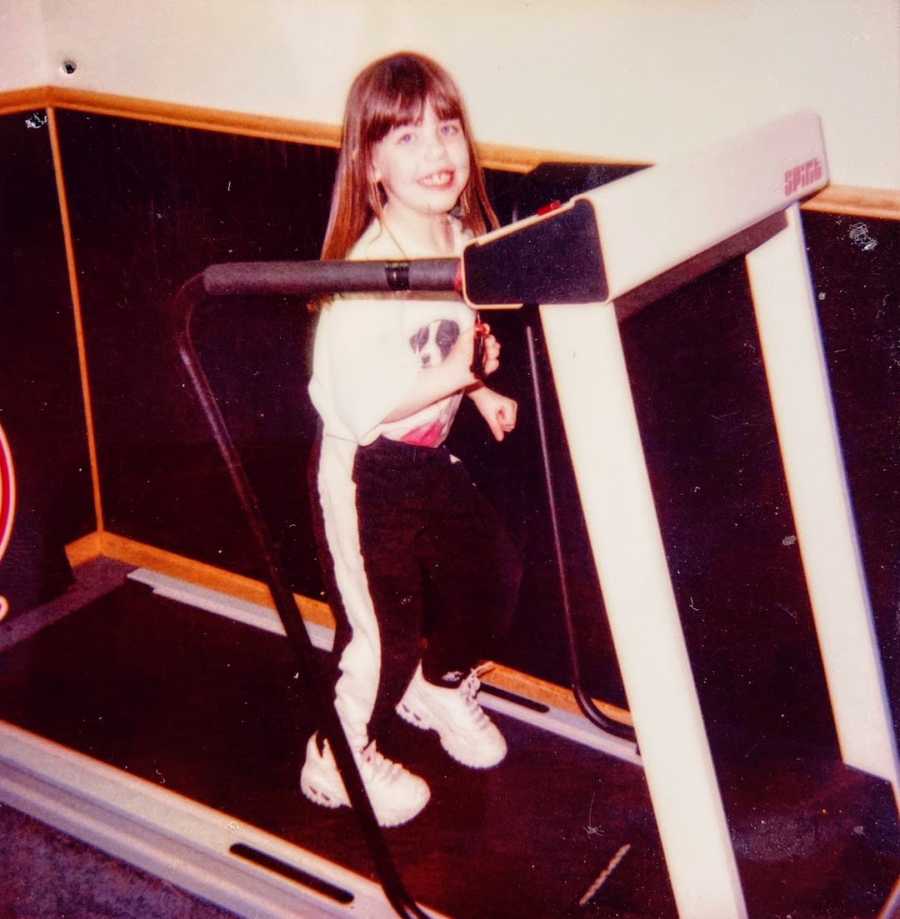 I was born with a genetic disease called cystic fibrosis (CF). It is caused by a mutation that affects mainly the lungs and pancreas. This mutation causes the production of thick, sticky mucus which clogs my airways. My lung's mucus-filled environment is a perfect place for bacteria to call home, which often causes chronic infection and leads to irreversible lung damage, and can leave you needing a lung transplant just to survive. You can see how having a disease like this which inhibits your ability to breathe may prevent one from running long distances, but it did not stop me.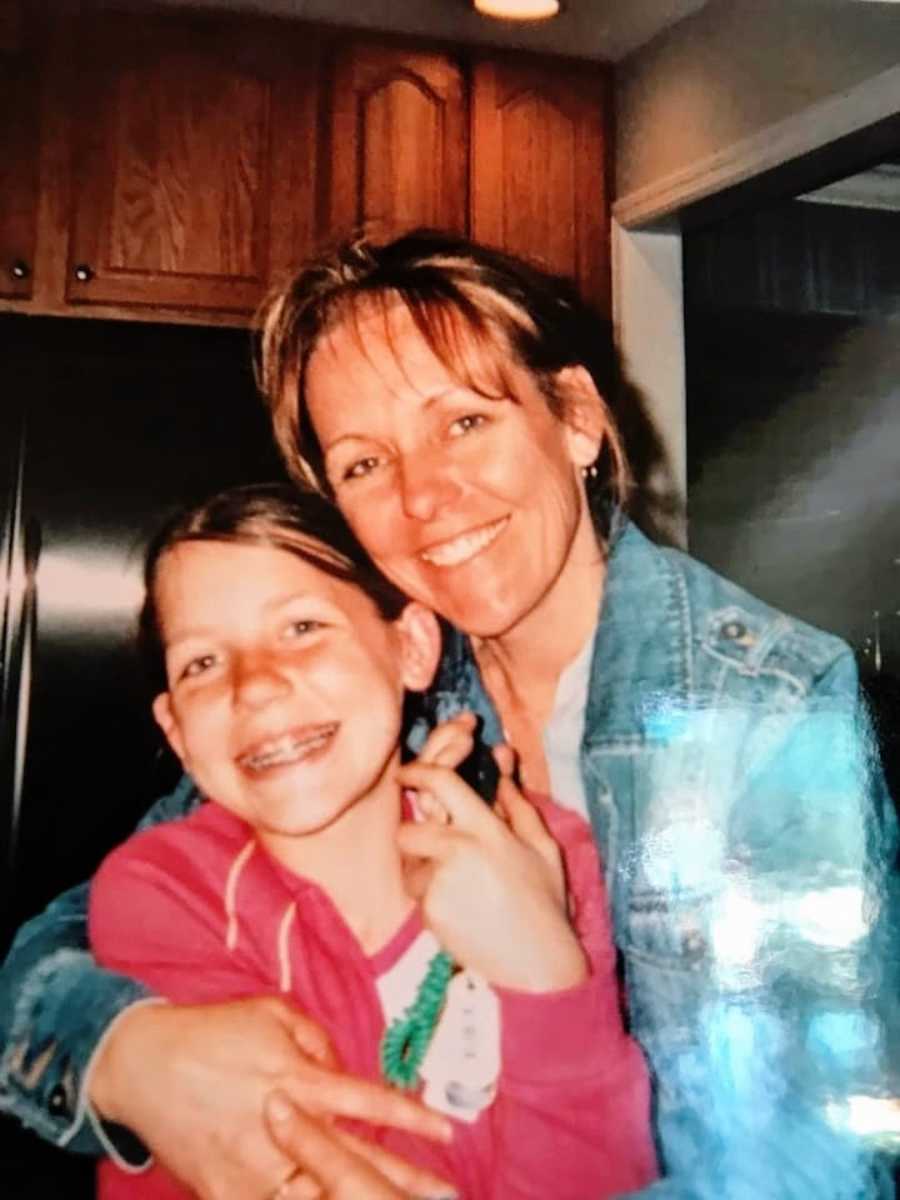 At my first cross country meet, I had no idea what to expect; my coaches just told me when the gun goes off, run fast. I was nervous, yet excited. I always had this need to run, even when I was young, so now was my time to shine. The air that day was still and crisp while my team and I stood behind a white painted starting line. We all looked at each other a few times to make sure we were in the right starting position. The official yelled, 'ON YOUR MARKS,' and we all got into our starting pose while giving a few more glances around. The crowd and all the racers fell silent, so all I could hear were shallow, nervous breaths around me. I took one last relaxed inhale, and then BOOM!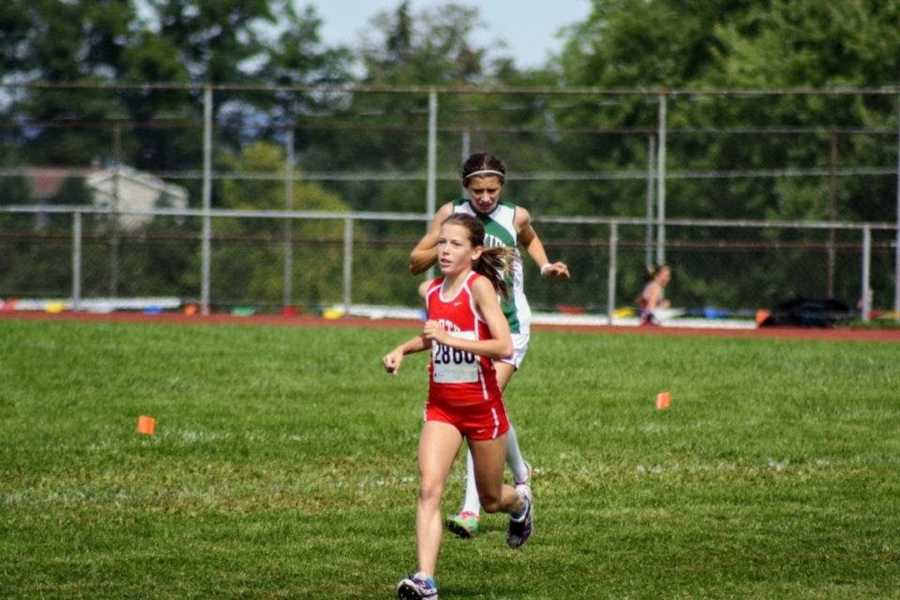 The gun fired, the crowd began to roar, and we were off! It felt amazing to be running fast with the wind blowing through my hair. I got so caught up in the moment I didn't even realize I was in first with a pretty nice lead. This lead would only increase as the race went on. My mom called my dad during the race and told him, 'Your daughter is winning, and not just by a little bit, but by a lot!' He didn't really believe her. Neither of them really thought anything of what I was capable of because they were more concerned about my health and happiness. Eventually, my dad would come to my races and would see I was in fact winning by a substantial margin.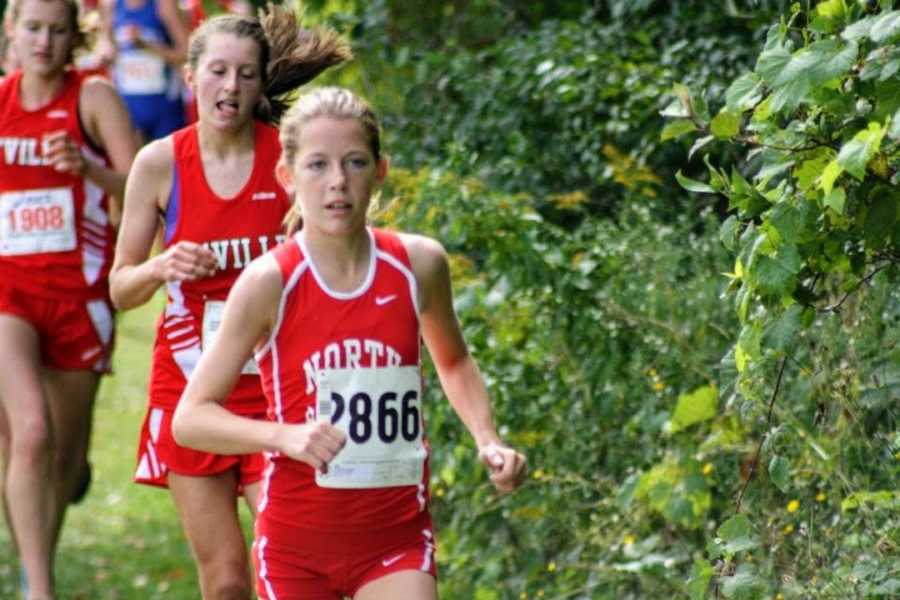 He was shocked but also very proud of the runner I had become. I would go undefeated in this season of cross country. Who would believe a little girl like me with an evil, physically debilitating disease would be good at running, and break records while doing so? After my successful season, the varsity high school coach asked me if I would be interested in being brought up early on to the high school indoor track team. He said it would allow me to have better competition and better training to run up with girls who ran my speed. I couldn't say yes fast enough. This would be the beginning of a very successful two years for me, but my CF would soon raise its ugly head.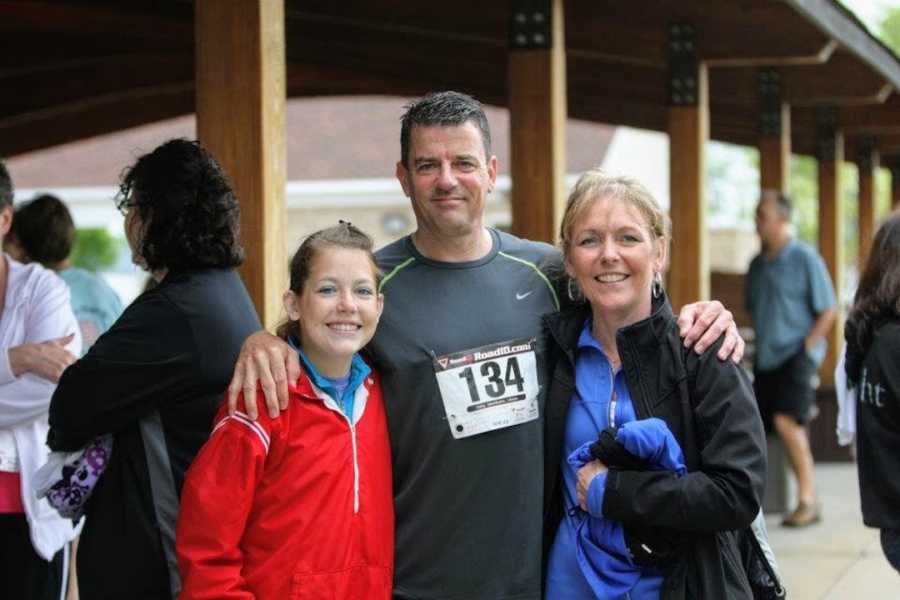 My health slowly declined over the next four years while in high school, but my senior year was a particularly brutal time for me. I remember one instance where I had to step out of a workout because I couldn't even do our warm-up strides. We had a new coach at the time and he angrily told me to leave and go jog. I left sobbing and went running around the school. It was so hard to run, and I could feel my eyes going blurry as I was gasping to breathe at a pace which would have been nothing for me a few months earlier. I stopped at one point and just cried until I heard a male voice behind me, 'I know this little person!' It was Diggs, my previous coach. I turned to him and broke down crying while saying, 'I don't know what is wrong with me.'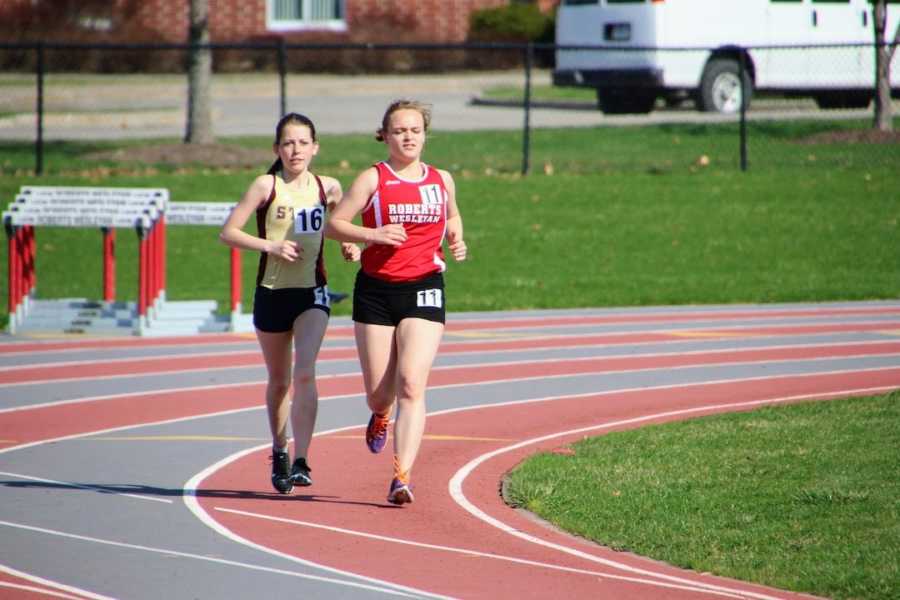 I would quickly learn what was happening after a doctor's appointment when I found out I had pneumonia. My lungs were in the worst state they had ever been and I had lost about ten pounds. For the first time in a very long time, I had to go on IV antibiotics. Most people with CF have to get IVs multiple times a year, but thanks to running, I was so healthy there was never any need for them, until now. During this time our family was under immense distress. Three years earlier my mom was diagnosed with stage four colon cancer. She did fairly well during the first few years following her diagnosis, but while I was battling my own health issues, my mom was battling for her life.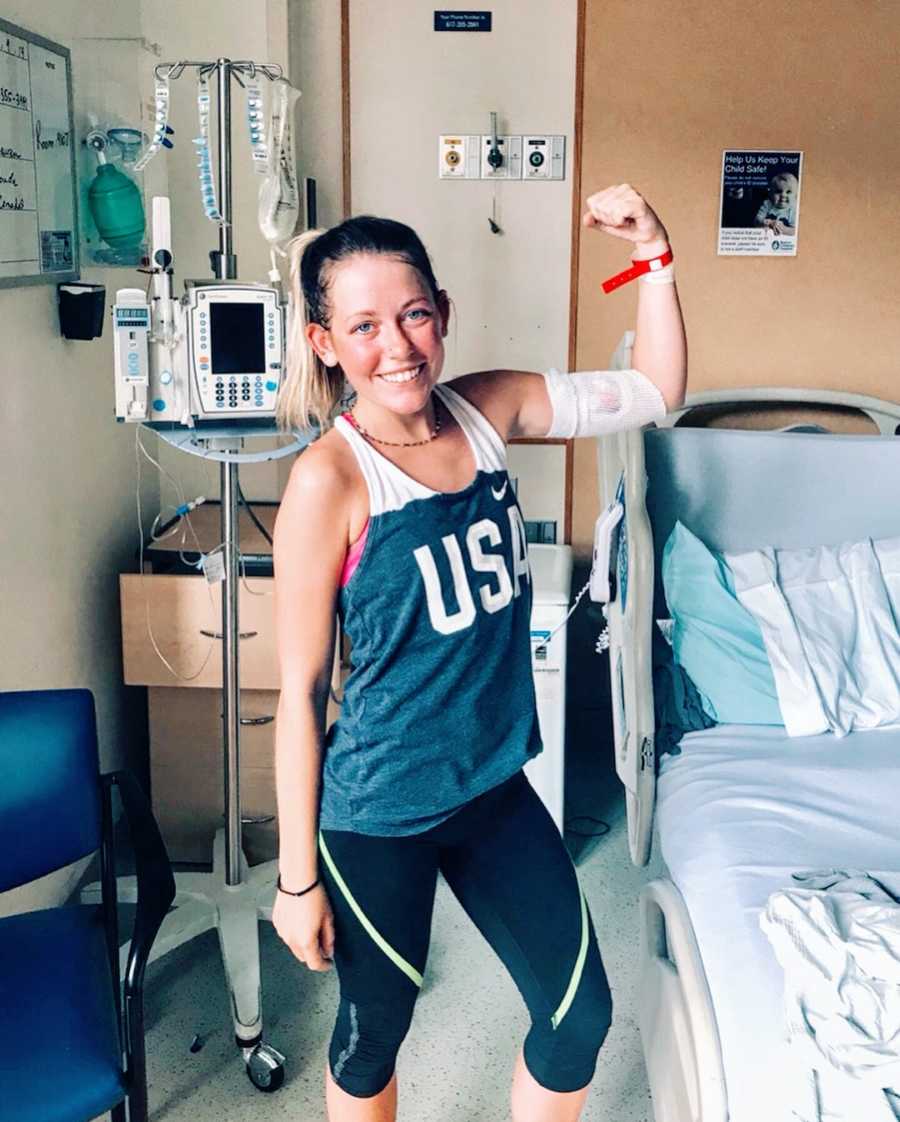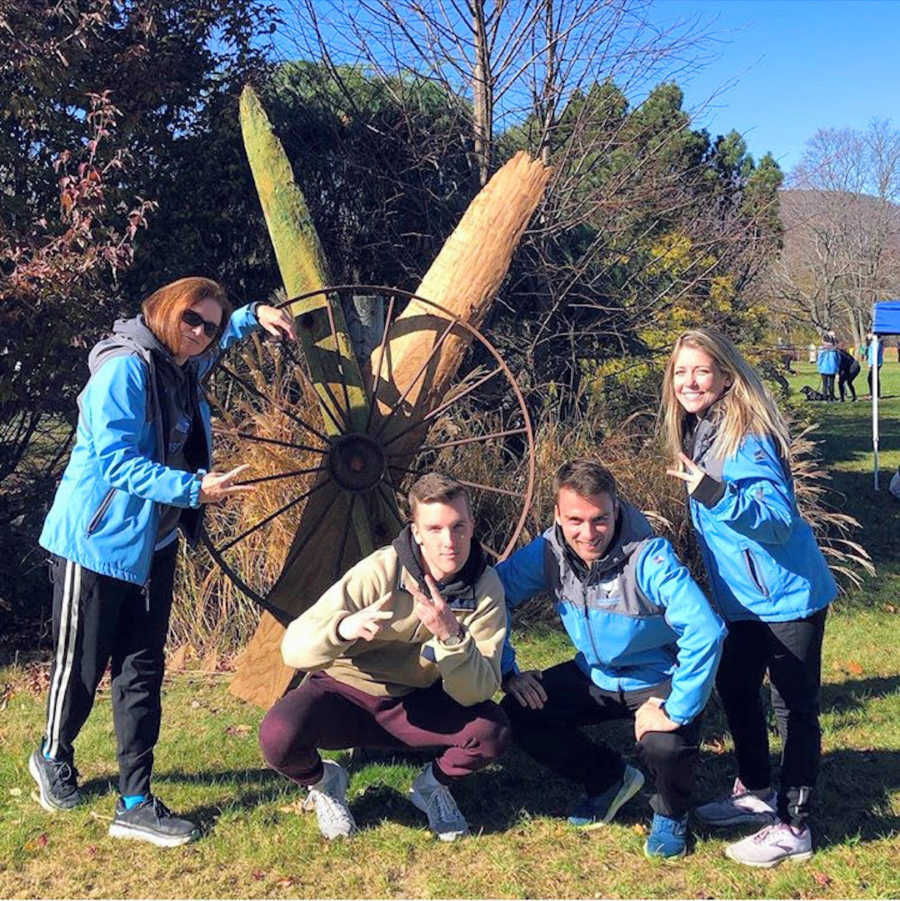 She was always the one who cared for me when I was sick. We were each other's sidekicks and did everything together, but now I needed to be stronger than my body wanted to allow so I could be there for my mom in her final days. I think my mom knew she was going to die a few months before it happened. We were out shopping when she turned to me and said, 'Don't let anyone but yourself make decisions on how you want to live your life.' I immediately reacted with a long 'stooop' because I knew why she was saying it, but I didn't want to imagine a world without my best friend. I will never forget this moment, and I will always live by those words.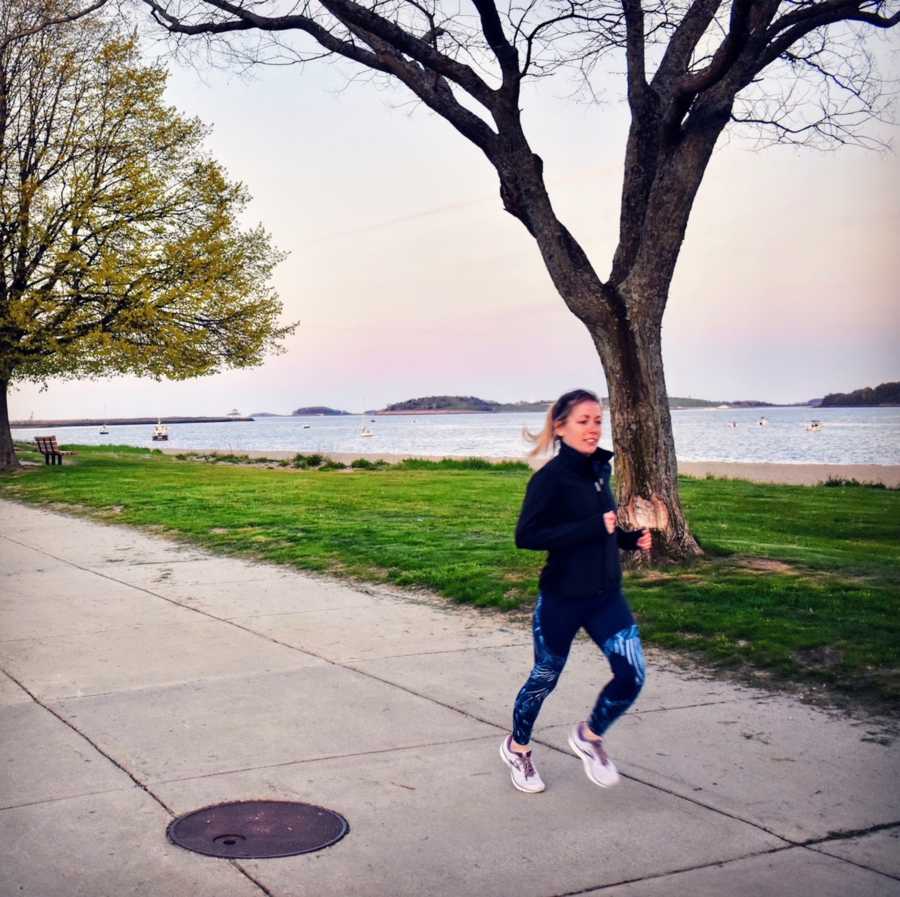 If she hadn't given me permission to make hard decisions for myself, I don't know if I would have ever found my true calling after her passing. The next few months after she died would be one of the hardest times for me and my family. The only thing that kept me moving was the thought of going to college. I received a scholarship to run at a Division II school close to home. I was excited about the new possibilities. My first year there would not be easy in the slightest. In my first cross country meet, I came in third to last. My coach came up to me and asked if I was okay.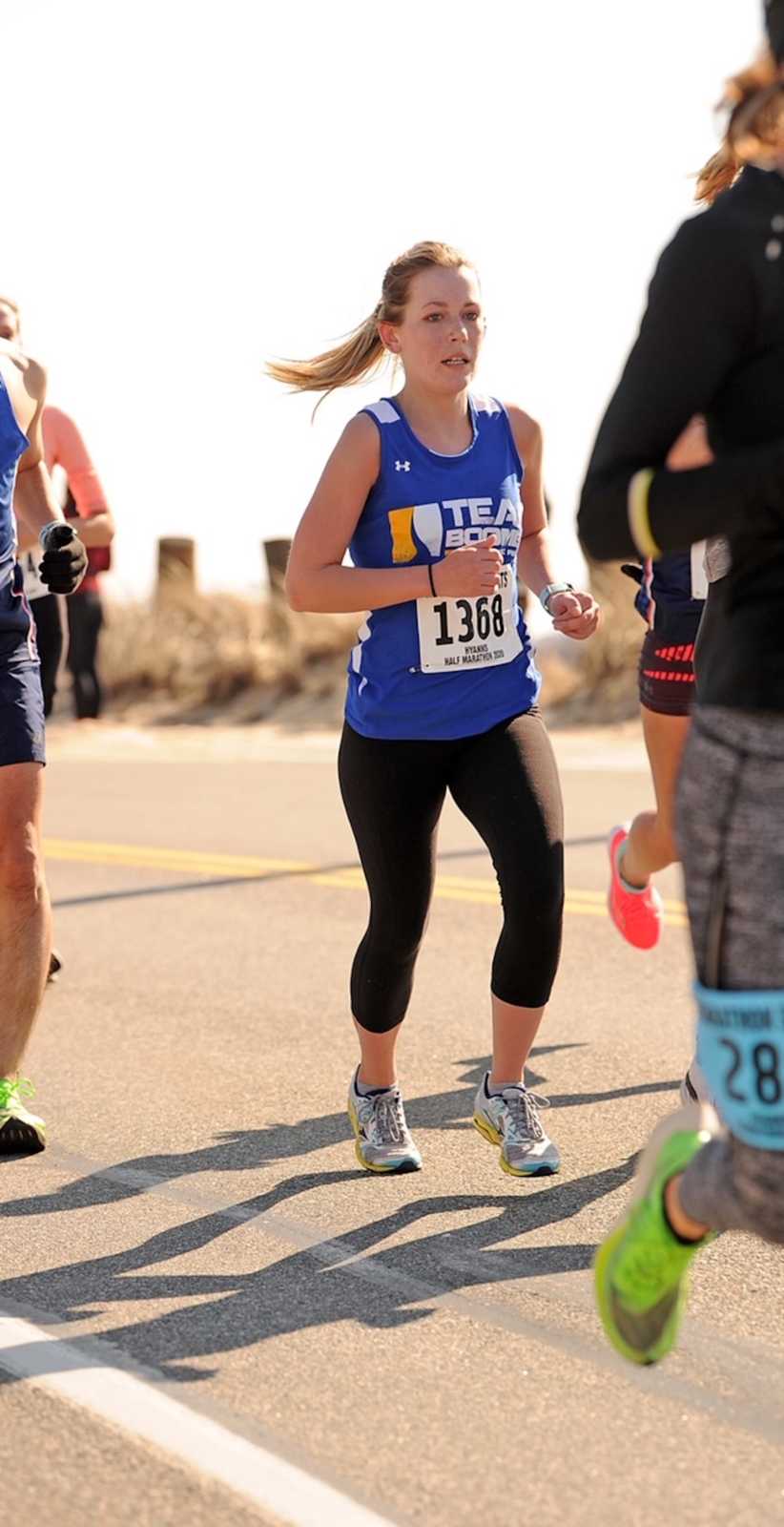 I said this was not me, desperately explaining I am usually a much better runner. She stared at me and smiled and said, 'I know this isn't you, don't worry.' She was right. I continued to get better throughout my freshman year and into the summer. By the time my sophomore year rolled around, I was in great shape. I wanted to prove to myself I was still me and I would get back to running fast. That year, I became MVP of my team and broke a few school records on top of it. I WAS BACK! The following year, my team and I went to Cross Country Nationals for the first time in our school history. It was a dream of mine and an amazing experience for all of us.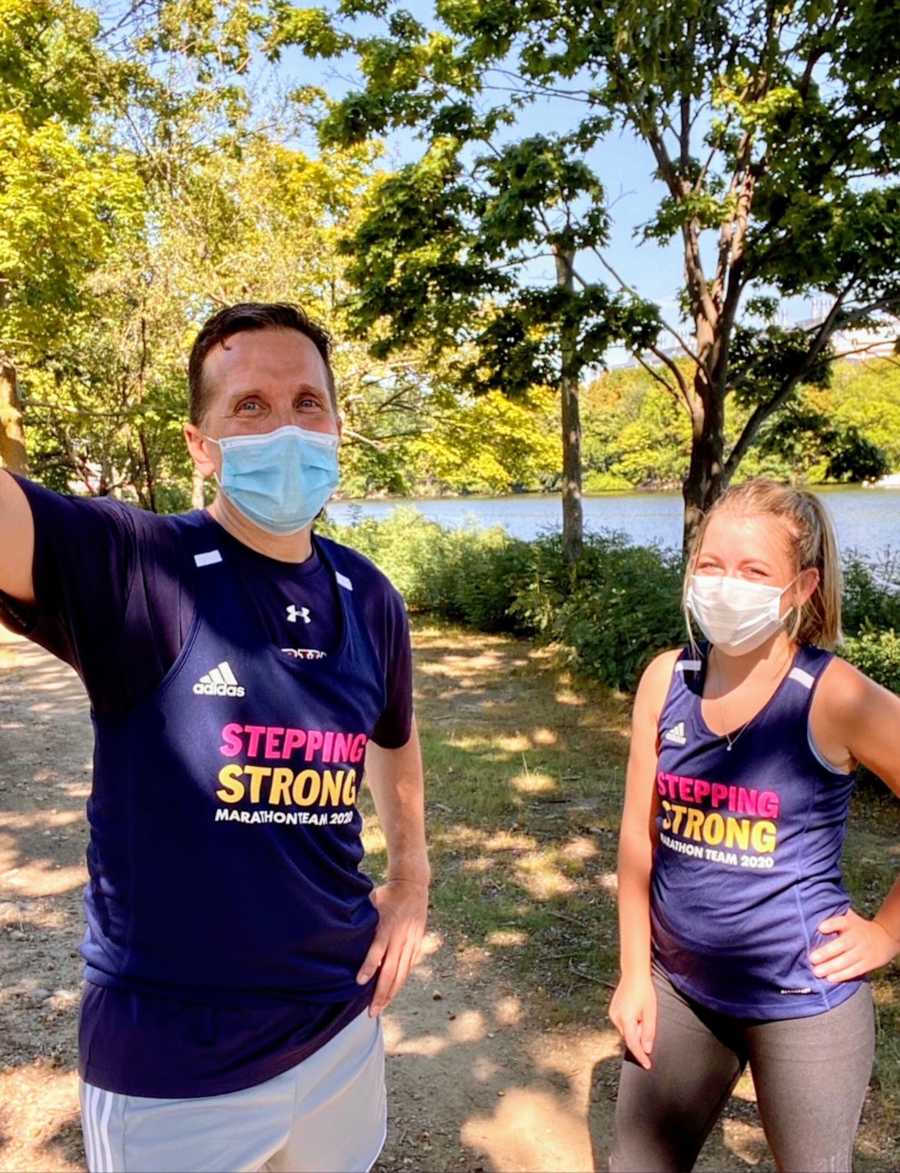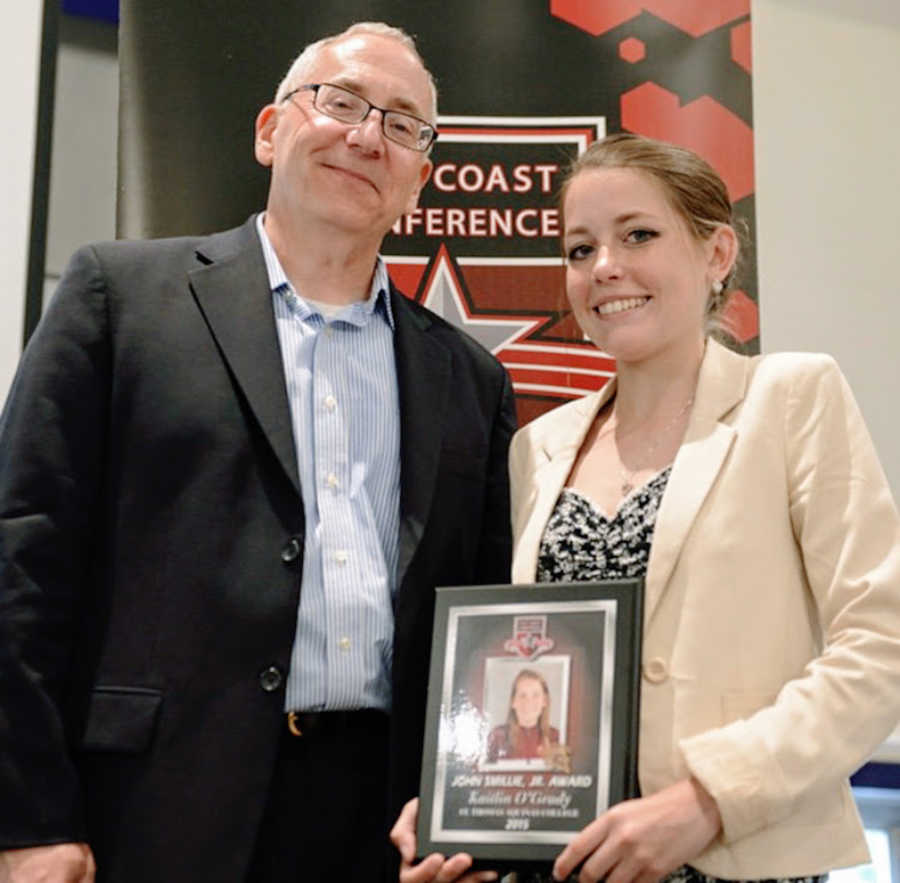 After I graduated from college I got offered to coach back at my school. That's when my career as a college coach began; however, I always had an intense longing to move to Boston, Massachusetts. Boston is beautiful and it has such an extensive running history that made me attracted to it. In 2018, I made the hard decision to move to Boston, and I never looked back. I now coach at Tufts University.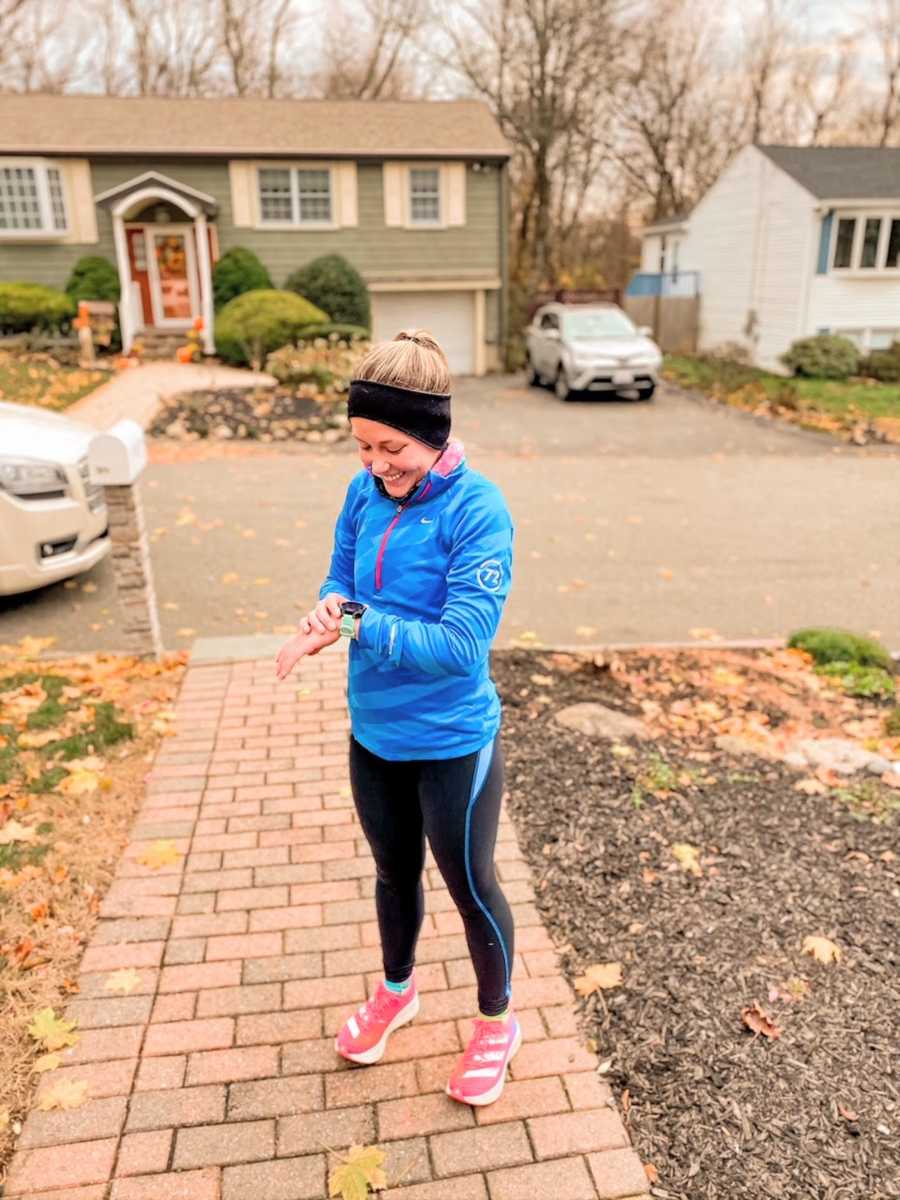 My health is the best it has ever been, and I even started my own coaching program called 'Mission Breathe Again' to help others like me who battle chronic illness to better their health through running. There have been so many hard moments throughout my life where I wanted to give up, however, I learned giving up wasn't an option, but strength was instead. I wouldn't change anything that has happened because it has made me into who I am today. I am strong and I'm proud of myself for it."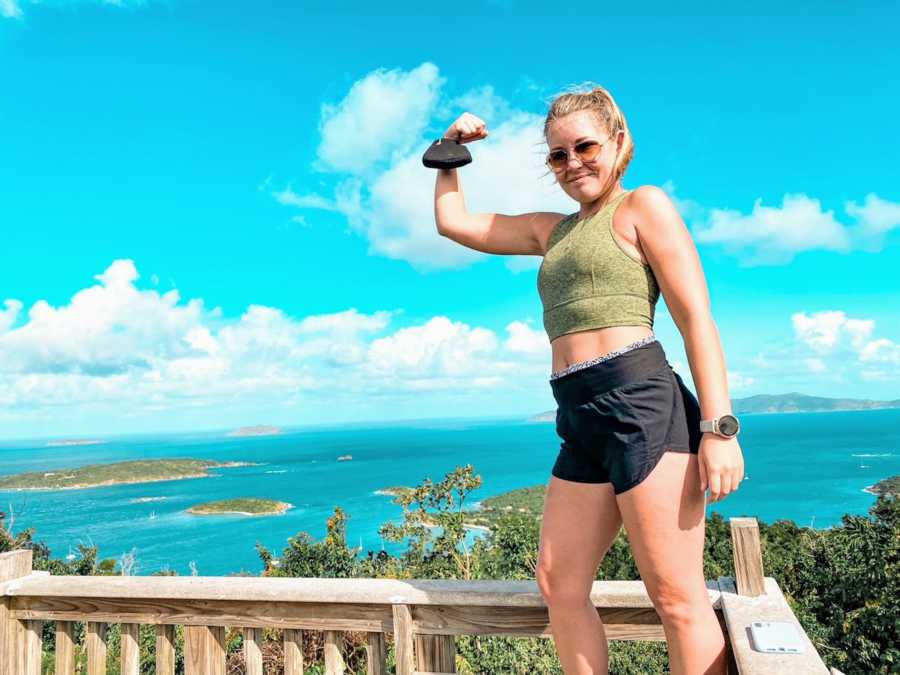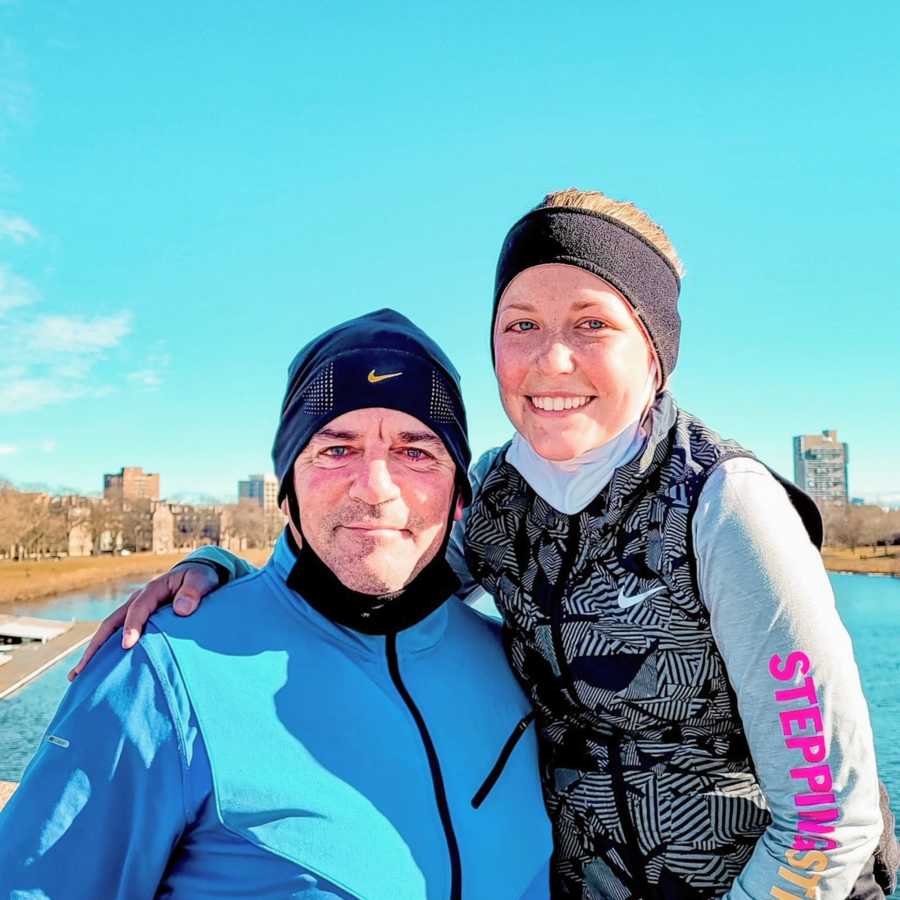 This story was submitted to Love What Matters by Katie O'Grady of Boston, Massachusetts. You can follow her journey on  Instagram. Submit your own story here, and be sure to subscribe to our free email newsletter for our best stories, and YouTube for our best videos.
Read more stories from cystic fibrosis warriors:
'I don't want to do this anymore. It's too hard!' I coughed up blood. I knew I couldn't survive another.': Woman with Cystic Fibrosis welcomes two miracle babies, 'Every year is a gift'
'You need to prepare your son.' I wasn't ready for that. I fought attached to an IV pole. I wanted to LIVE.': Mom with Cystic Fibrosis receives miracle drug, 'We won the life lottery'
'I probably won't outlive my sister or may not be able to see my children grow up. 'Do you feel like a burden?'—Yes, I do': Woman with Cystic Fibrosis details journey, 'If you search for the silver living, you'll always find it'
'You won't live past 15 years old.' I never stopped believing in myself.': Man with cystic fibrosis urges 'don't take your time on this earth for granted'
Provide beauty and strength for others. SHARE this story on Facebook with friends and family.