"I watched the interview.
I remember being told only weeks after I got married… 'Remember she is YOUR wife, she will never be OUR family.'
'Maybe she should spend more time thinking about her responsibilities of being your wife, than creating drama about her 'supposed' mental health issues.'
'I hope your kids don't end up sounding like her! Sounding like a posh **** will get them bullied at school.'
'Even if she was in a burning building, I wouldn't offer my spit to save her.'
Those words were said by the family I had married into and they were enough for me to question how I could ever go on. I was alone and felt like my life was falling into a black hole of despair.
The difference being, These words were not known by the world, being twisted by the media, I was not pregnant, I am not a woman of color and I am not a public figure. I also had access to medical help and so much emotional support.
My heart ached for Meghan this morning.
Is she perfect? No!
Am I? No!
Has she done things she's regretted? Probably.
Have I? Of course.
Did either of us deserve what happened to us? ABSOLUTELY NOT!
I kept wondering who her midwife was. Did she advocate for her? Stand up for her wishes and choices? Did she support and encourage her? Did she empower and uplift her? Did she have postnatal care? Did she have someone checking in on her physical AND mental well-being?
Take away her status for a moment. She is a woman. She, and the rest of us deserve BETTER. We deserve to feel safe and supported through all life's ups and downs. She is a human being… we all are!
I'm glad she fought for herself. That she had Harry by her side. I'm glad they've chosen a better life for themselves. I'm proud she kept fighting for her life, for her husband and her children.
As a woman and a midwife, I will fight for better. I will listen, I will support, and I will encourage. I will be brave and I will have the courage to stand up for what's right!
Status, fame, wealth or not, we are all humans.
Be kind."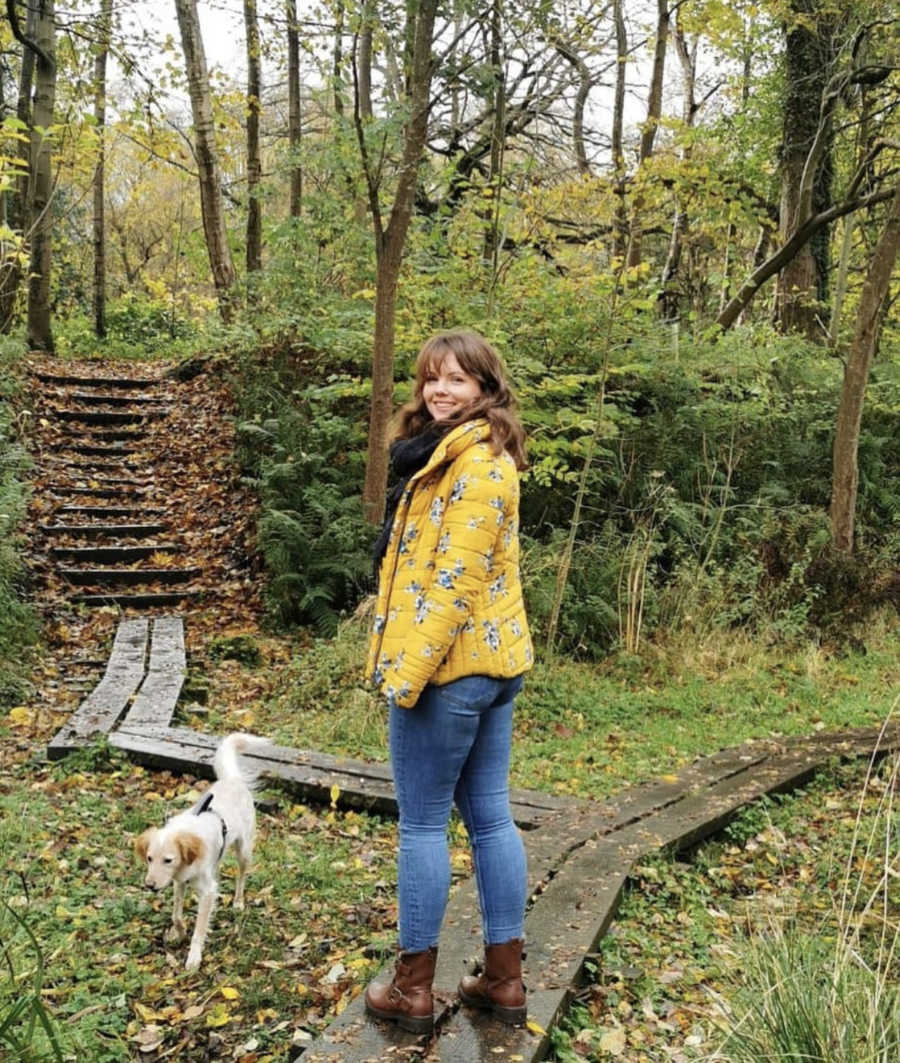 This story was submitted to Love What Matters  by Cat from Edinburgh, Scotland. You can follow her on Instagram and her website. Submit your own story here, and be sure to subscribe to our free email newsletter for our best stories, and YouTube for our best videos.
Read more stories like this:
An Open Letter To The People Who Don't Believe Meghan
'She's not broken': To the man whose wife or partner has anxiety
'I need to leave. I have to get out of here.' I felt clammy, trapped. Anxiety was taking precious memories away from me.': New mom shares journey with postpartum anxiety, 'There IS a way out'
'Mama, will that happen to me? I have black skin too.' He wasn't supposed to see the news clip, but there it was, out in the open.': Woman urges 'talk about racism, even if it's uncomfortable'
Provide hope for someone struggling. SHARE this story on Facebook and Instagram to let them know a community of support is available.