"It was November 9, my husband Brian's birthday, when we went to see our little pea-sized miracle for the first time. We wouldn't see him/her again until January 11 when we would find out if our sweet little nugget was a boy or girl. Brian had only been referring to the baby as a 'he' or 'him' ever since I gave him the news. He was hopeful for a boy and I was just excited to know what I could start shopping for.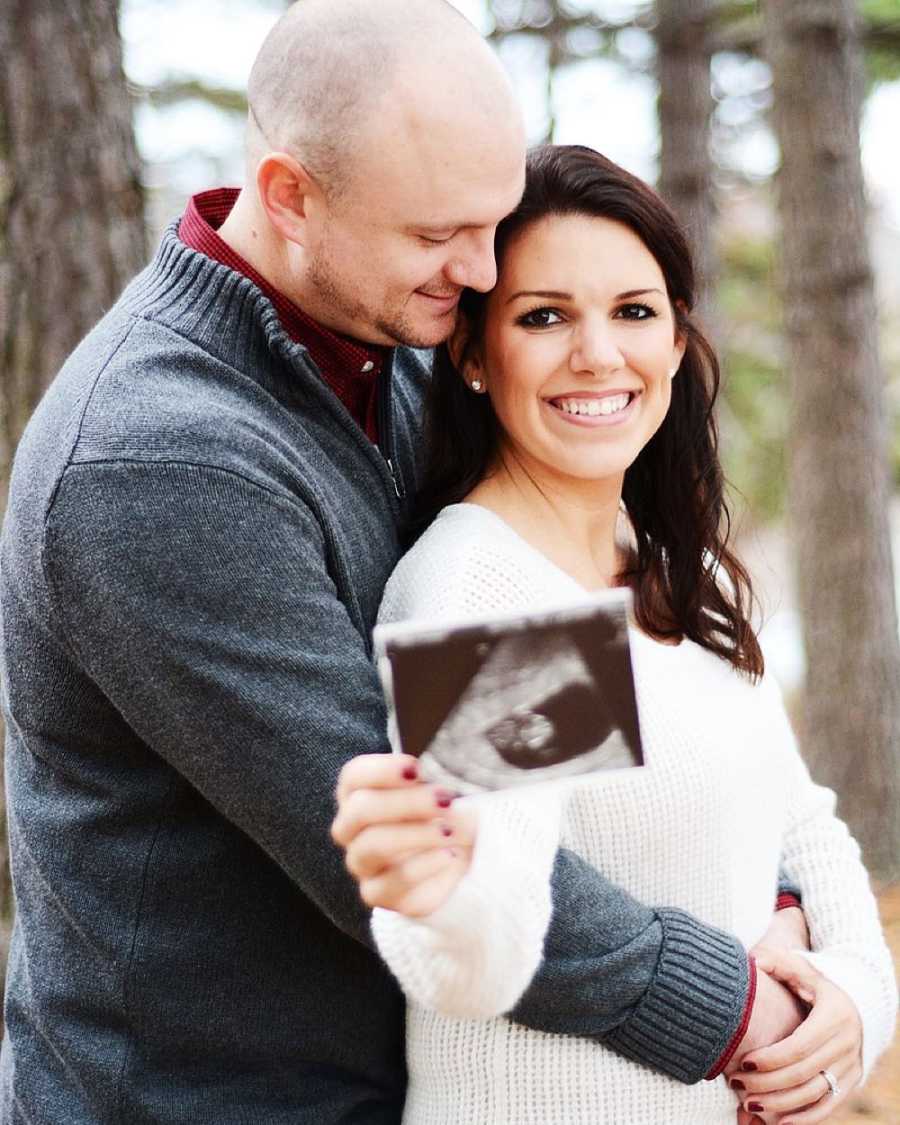 January 11 came and we checked in for our 10 a.m. appointment. We were both so anxious with anticipation after waiting for this day for what seemed like forever. They called us back. The ultrasound tech started scanning my belly and before she could verify if we wanted to know the gender… there he was. It was for sure a boy. The first tear ran down my cheek as it all became so real in that sweet moment. We were both so excited. She went on to do all the standard measuring and took several pictures for us. After she was done, she met us outside with a white envelope of pictures and then asked us if we wouldn't mind hanging out in the waiting room for just a bit longer so the doctor could speak with us. Initially we figured this was just part of the routine, but the longer we waited the more we became fearful that something wasn't right.
The nurse came to get us and took us to a different room. The doctor then came in with news that quickly turned our cloud 9 experience of joy and excitement to immediate fear. The concern was our baby boy's brain development. They weren't seeing what is typical at 18weeks gestation so they recommended we be referred to Charlotte's Maternal-Fetal Medicine for high risk pregnancies.
At the time, I had opted to take the midwifery route because I wanted more personalized care. We had our follow-up appointment scheduled to see our midwife right after our ultrasound. At this point, the doctor at my OBGYN office had already called over to let her know we were running behind due to the extended appointment and news we had just received. We took our pictures and silently drove across the street to see our midwife, Alexandria. As we sat there, again in silence, the tears started. Alex came in and immediately hugged me. 'How are y'all doing?,' she asked.
Obviously, she knew the answer to her question. We were both overcome with fear of the unknown. We had no idea what questions to ask or what any of this news meant. She started trying to explain what the images from the ultrasound could mean and then began telling us about the option to do an amniocentesis test that would test for certain genetic disorders. Genetic disorders???? Now we're talking about genetic disorders. She explained some parents choose to do the test to give them peace of mind just by knowing what they could be facing. She went on to explain the risk factors of the procedure and said that unless the results would be changing our minds as to if we would continue the pregnancy or not, then it might not be worth the risks. As in termination? The tears kept flowing…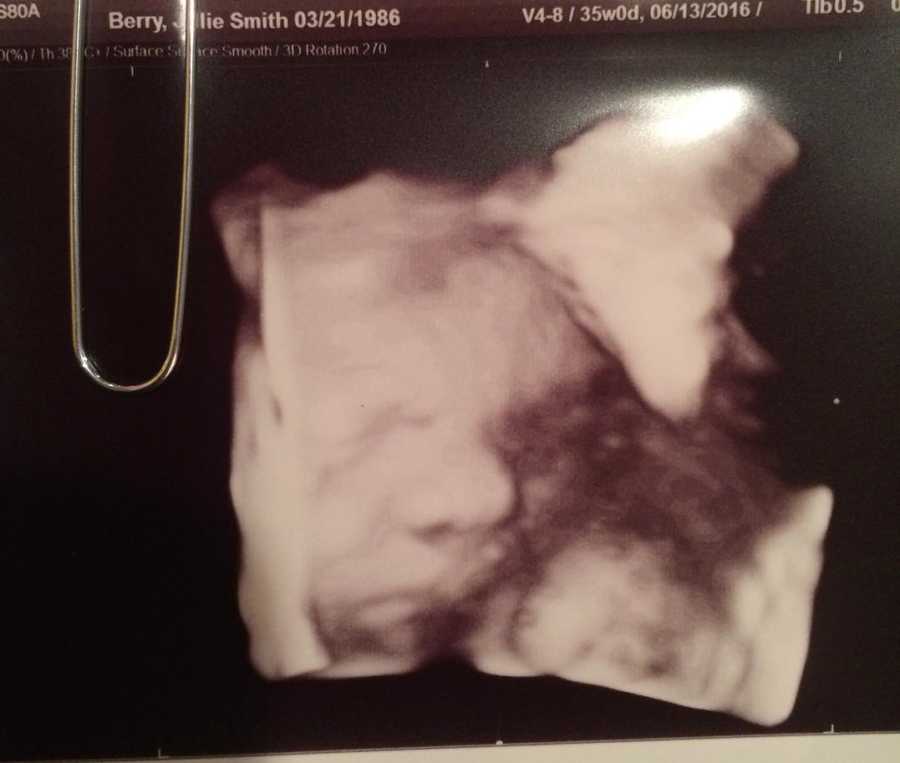 Alex made a phone call and told us she was able to get us in that day to the Maternal-Fetal Medicine for our follow-up ultrasound. Brian and I left her office and headed home before our next appointment at 1:30 uptown. The silence continued as we didn't know what to say to one another but could imagine all the thoughts racing through each other's minds. It was all too much. The thoughts that should have been going through our mind that day were how we were going to tell our friends and family the exciting news that 'It's a boy!' We felt robbed. We should have been rejoicing that day, feeling nothing but happiness, and maybe even going to buy our first BOY item. But instead, I cried and Brian stayed silent.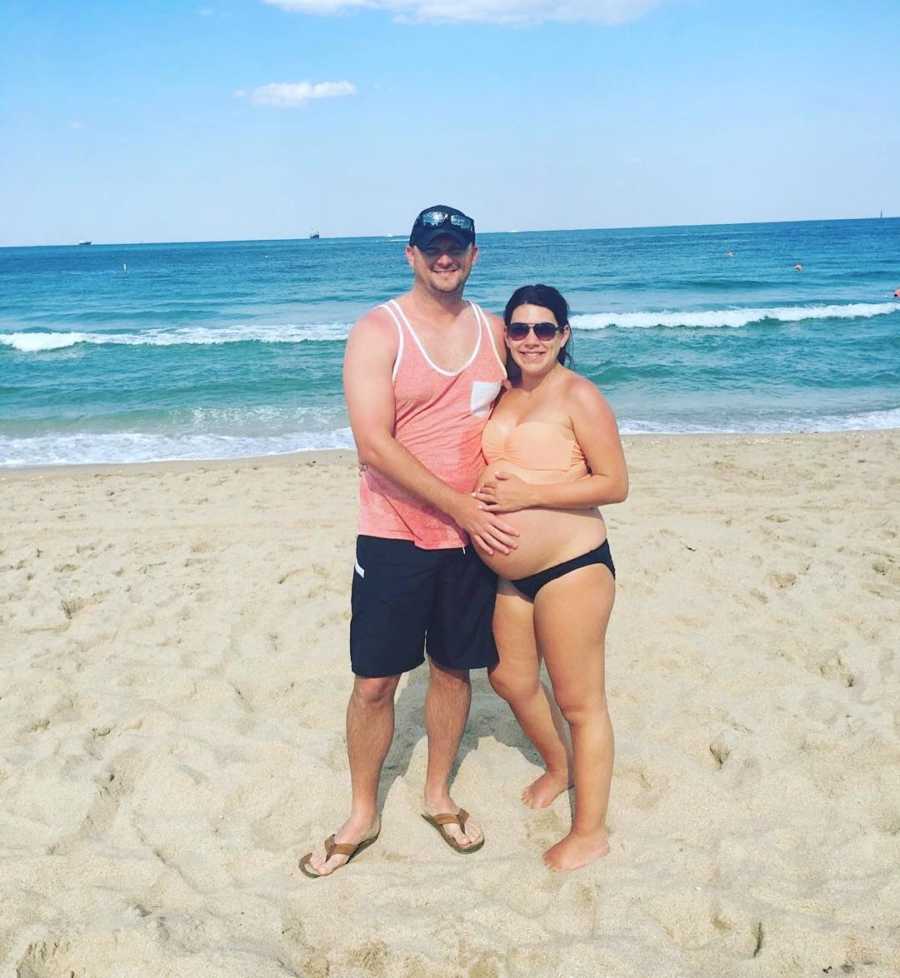 We went to our third appointment that day and had another ultrasound that confirmed the images taken earlier. We would need to continue monitoring our little boy's development every two weeks going forward. We also made the decision that afternoon to do the amniocentesis test despite the possible risks. Not as a deciding factor for termination but because we wanted to know. It would be from this day on that we would be forced to learn patience if we didn't know it already. Forced to wait for the next ultrasound or forced to wait for more results. It would be a waiting game from hell for months to come. Like a terrible game of Jumanji, fearful of the next roll but forced to keep going.
The bad news continued when we went for an appointment in February and found out our little love would need to be followed closely by cardiology to monitor a hole in his heart. I remember giving Brian the news over the phone as he wasn't able to attend the ultrasound that afternoon. It was later that evening when he came home from work that I saw, for the first time, that he had been crying. I remember lying in bed that night, facing one another, and feeling like we could see so clearly into one another's heart. I remember saying to him, 'I just want to turn my mind off,' when I started sobbing. Brian put his hand on my face and kissed my forehead. All of our hearts were broken.
As my not-so-happy pregnancy continued, swelling started to set in and I later developed a rash that covered most of my body. The last month was one of pure torture as we approached the final weeks. My doctors decided to move my scheduled c-section up a week because of my symptoms. We would be meeting our little miracle, Nolan, on May 31st.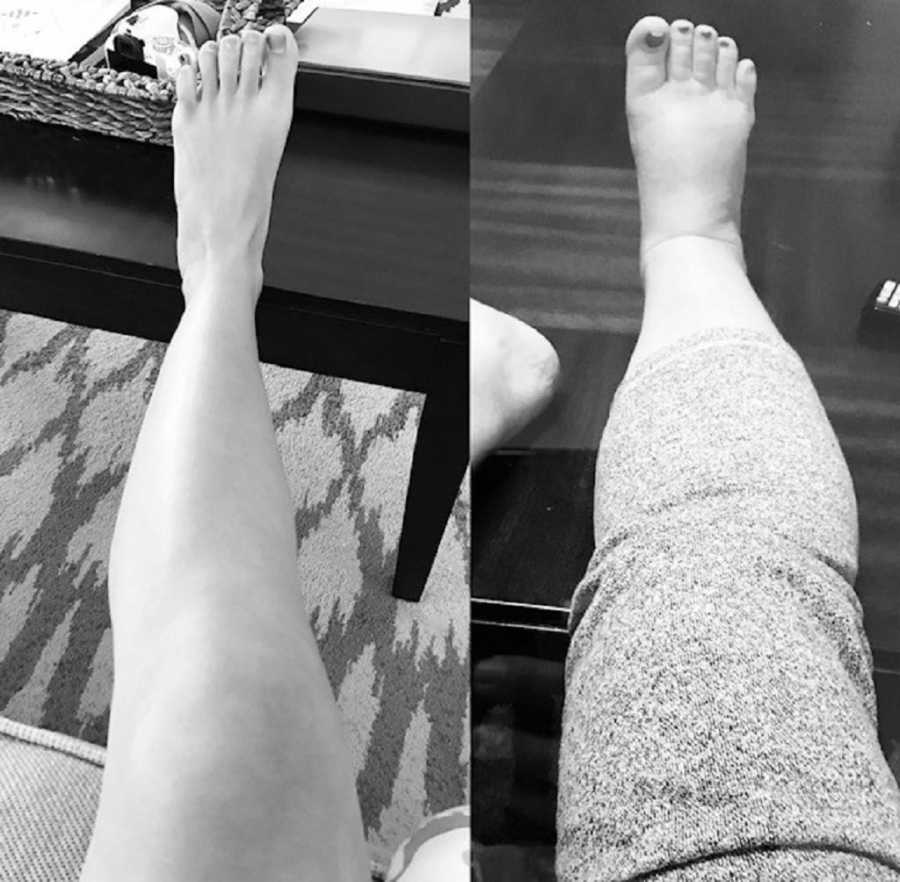 It was 12:27 p.m. when Nolan was born. They brought him around for us to see him for all of 3 seconds before he was whisked away. Someone came to get Brian a few minutes later to take him to see him in the next room. 'He is not breathing well on his own and we're taking him to the NICU,' they told Brian. All the other details of what was going on would come much later.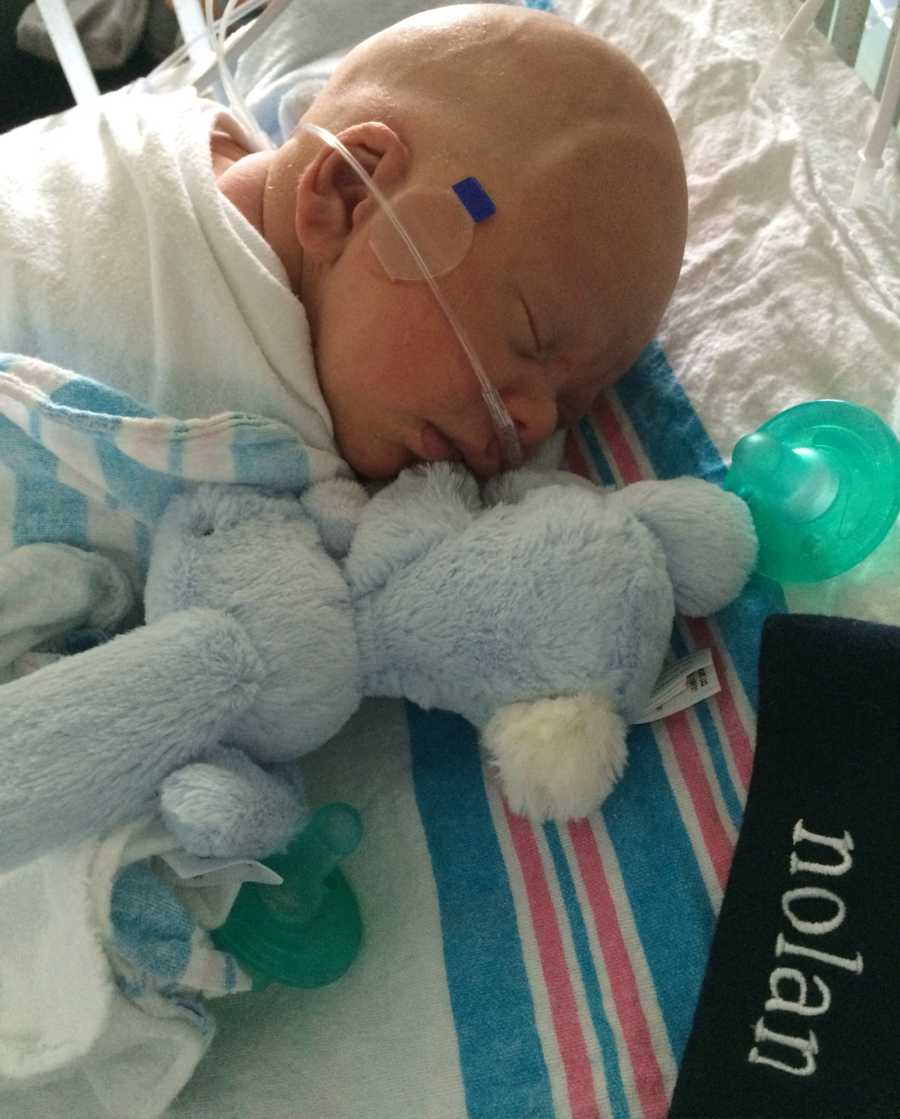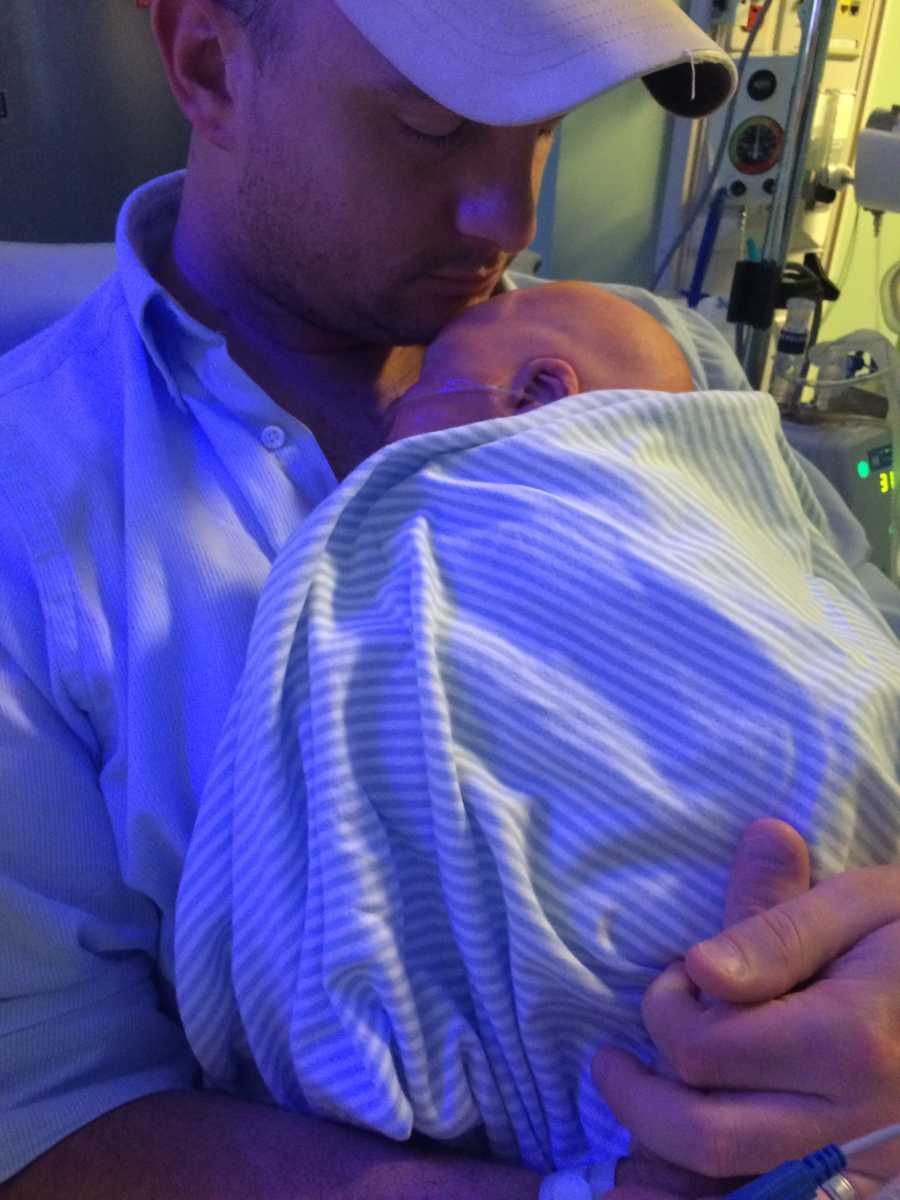 Little did I know that he would remain in NICU for 3 weeks. That we would eventually be leaving the hospital with an empty car seat. That again, there would be no answers. Just more uncertainties, more fears, and more heartache.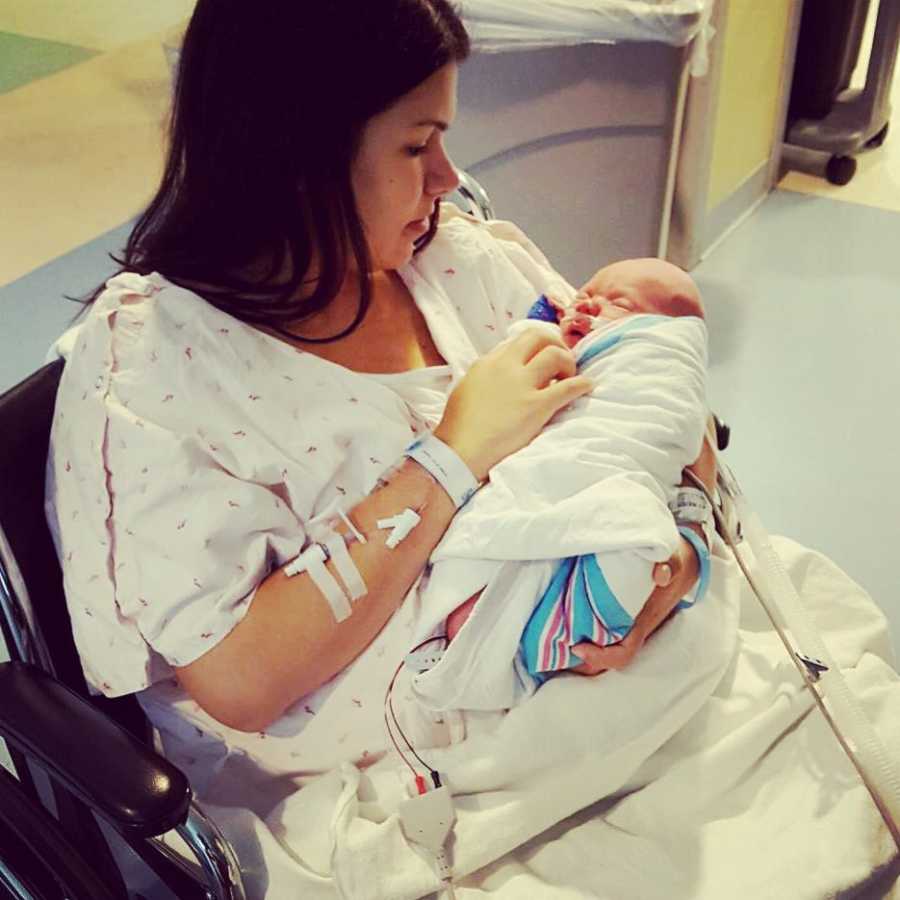 Brian and I were visiting Nolan when one of the physicians came by to give us an update. The only thing I remember from this conversation is the doctor saying they didn't have any answers for us as to why Nolan was still requiring the oxygen supplementation, and then her mentioning the word 'genetics.' She explained that genetic testing could sometimes explain certain things that other tests could not and that 'with some of the present abnormalities Nolan has, it may give us answers.' What abnormalities? I knew he had the congenital heart defect and now this requirement for oxygen, but what did she mean by 'abnormalities?' So I stopped her and asked. She then ran her hand across Nolan's sweet face and said, 'lack of eyebrows and eyelashes…' That's when the rest of the conversation disappeared from my memory. I hadn't noticed Nolan's lack of hair until she mentioned it. Nor anything else 'abnormal' for that matter. Not until then. And there I sat and cried as I let fear consume my mind. Yet again.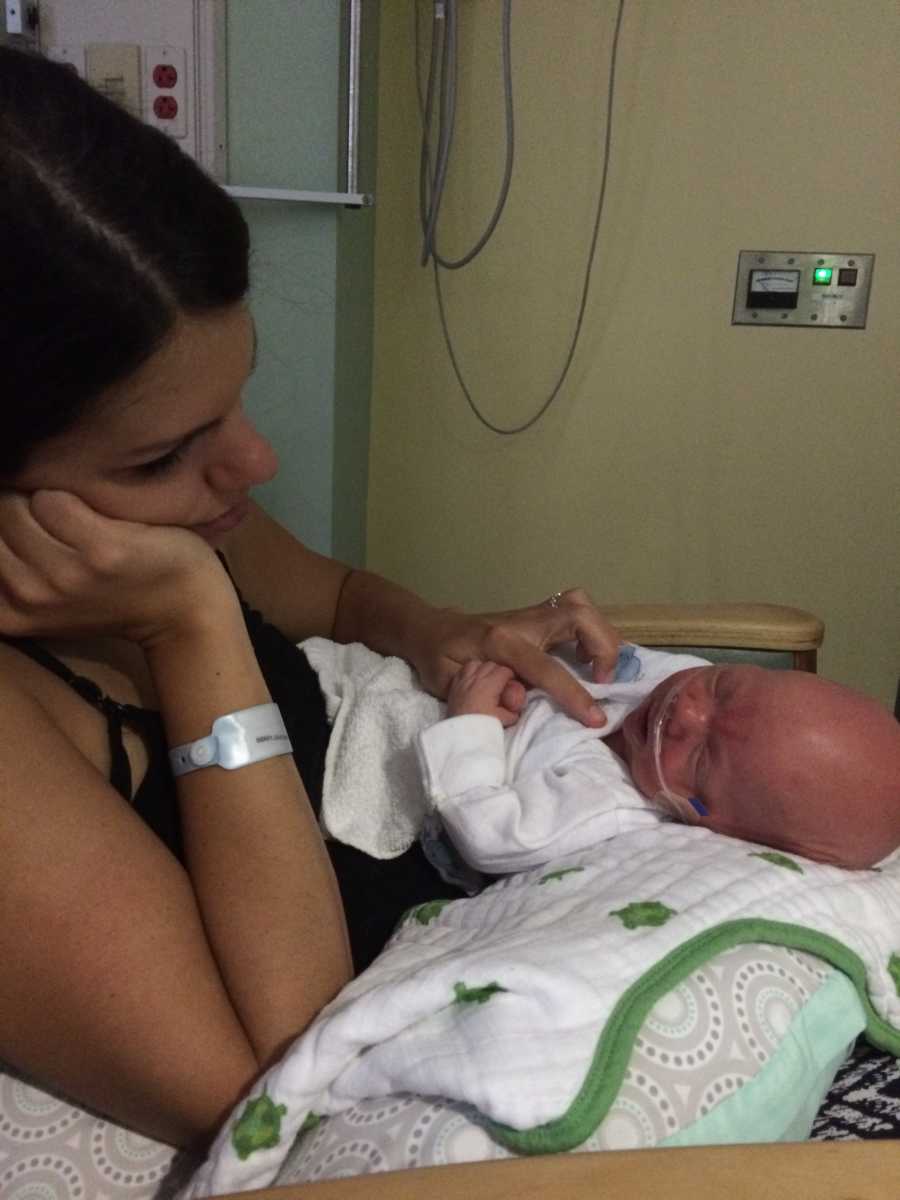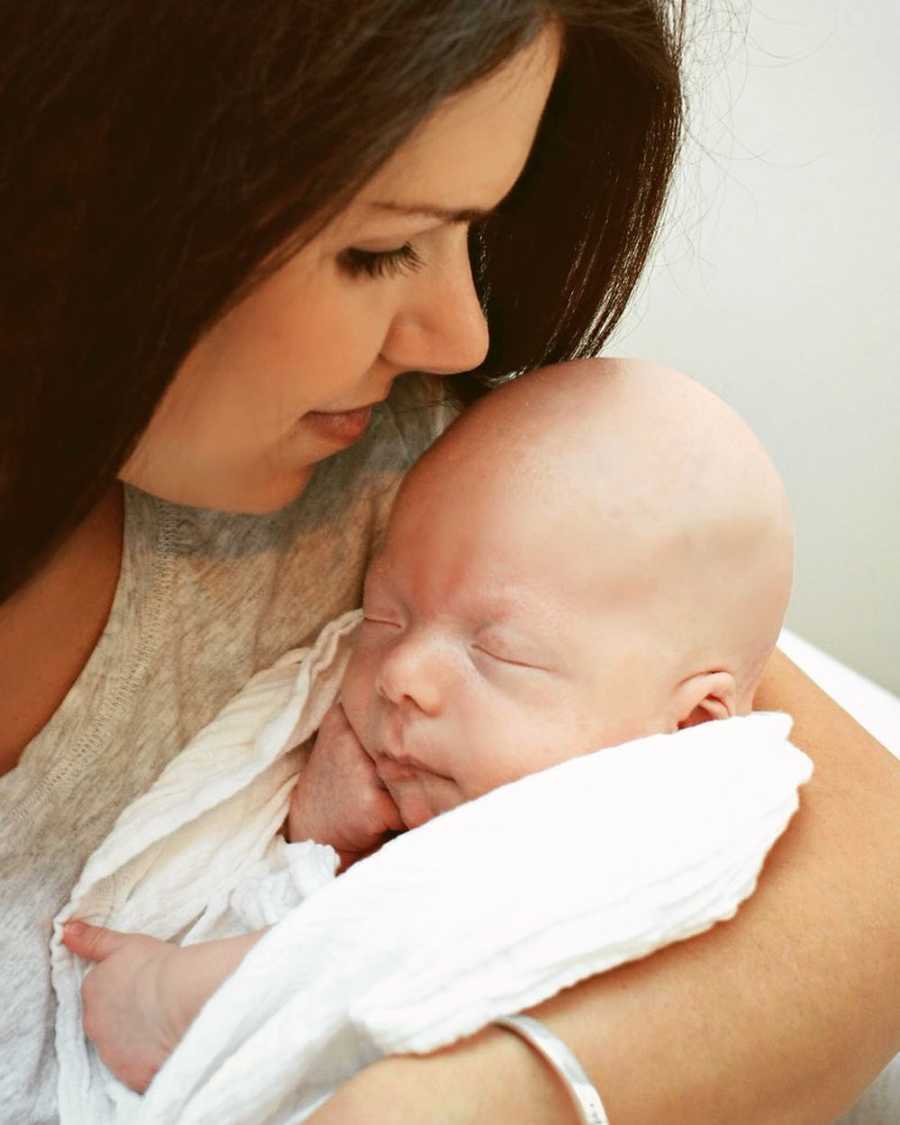 The first year with Nolan was the hardest for Brian and I. Numerous specialists, appointments, therapies, exams, tests, new diagnosis', and so on. It wouldn't be until the week before Nolan's first birthday that we would receive an answer from all the genetic testing we had done. The genetics office called and informed me the results showed he had a rare disorder called Cardiofaciocutaneuous (CFC) Syndrome. A disease that affects 1 in a million.
My initial feeling was relief in that we finally had an answer. We would now have a roadmap of sorts that could tell us what to expect. I called my husband to give him the news and then spent the rest of my afternoon researching. Relief quickly turned to more fear just because of all the unknowns. I had so many questions I wanted answers to and I didn't know where to begin. But I made up my mind that day, that I would never let this define Nolan. And so we kept pushing forward.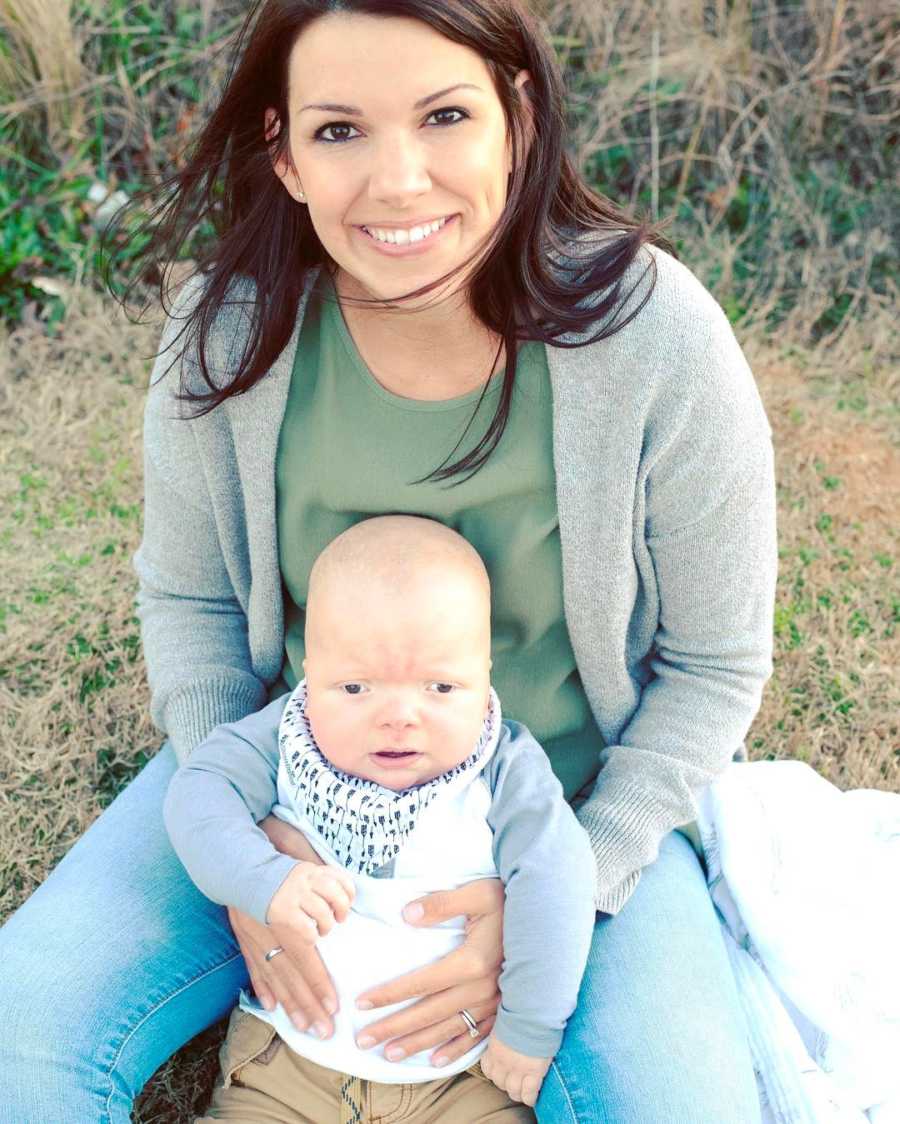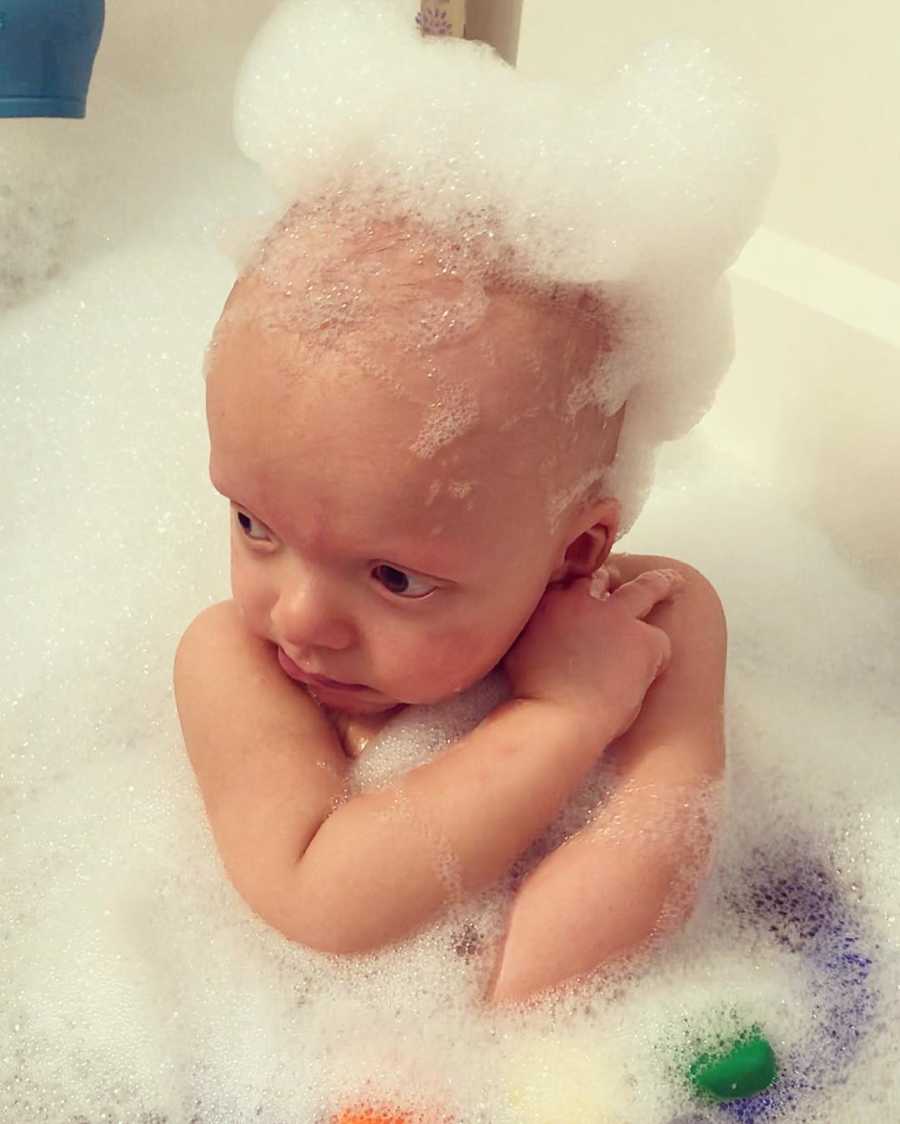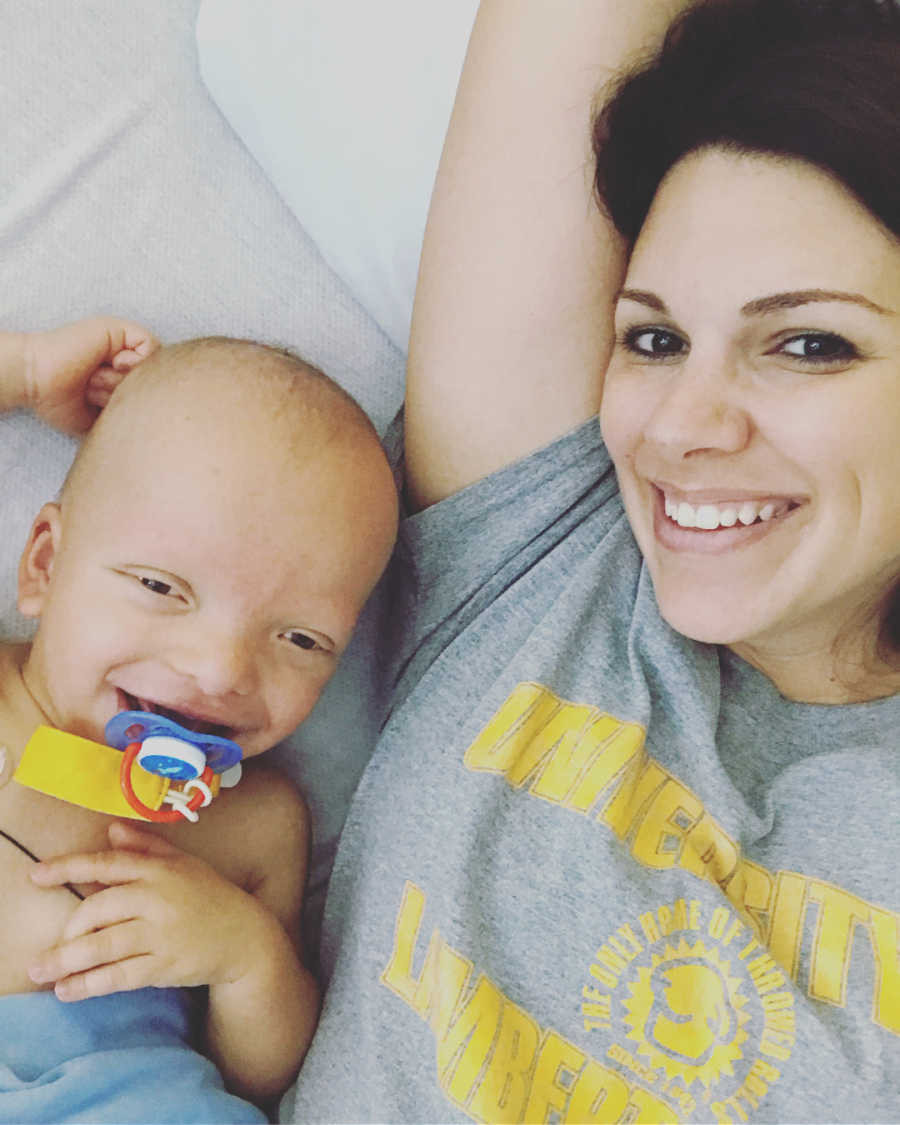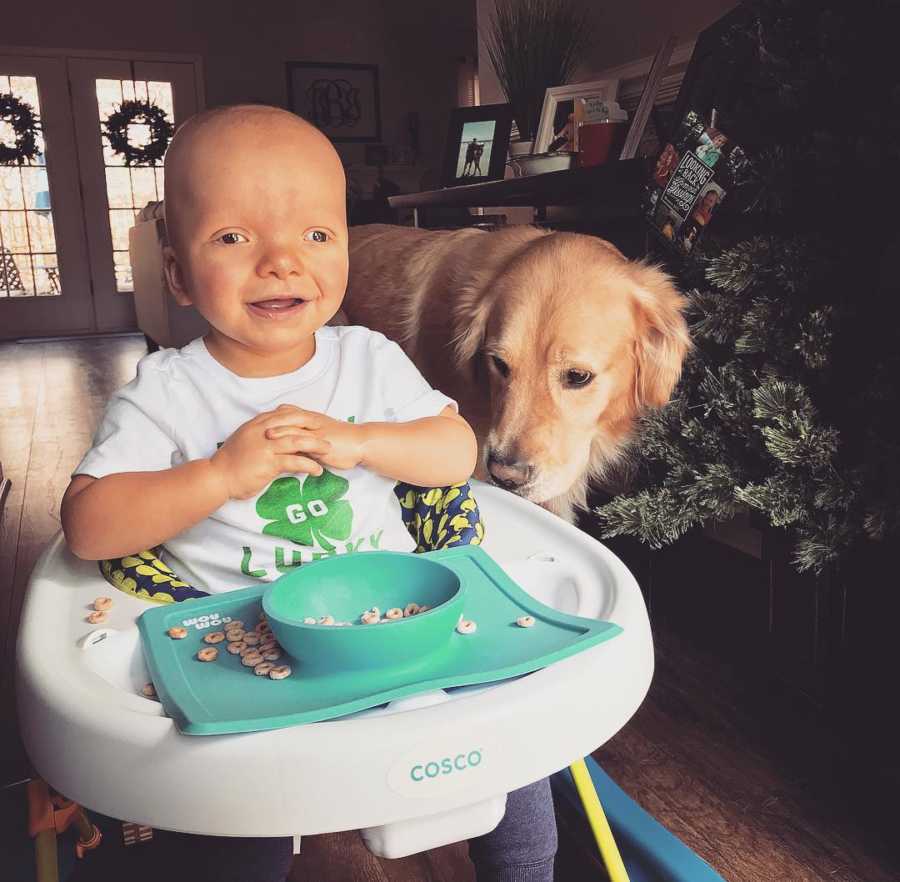 Nolan turned 3 just last week and is still working hard every day to defy the odds. Our milestones are more like 'inch' stones, but we rejoice every day with the progress he is making. He is still non-verbal and isn't crawling or walking just yet, but we'll get there. I only wish I had known the light at the end of the tunnel, that we had been searching for for so long, would be as bright and vibrant as it was.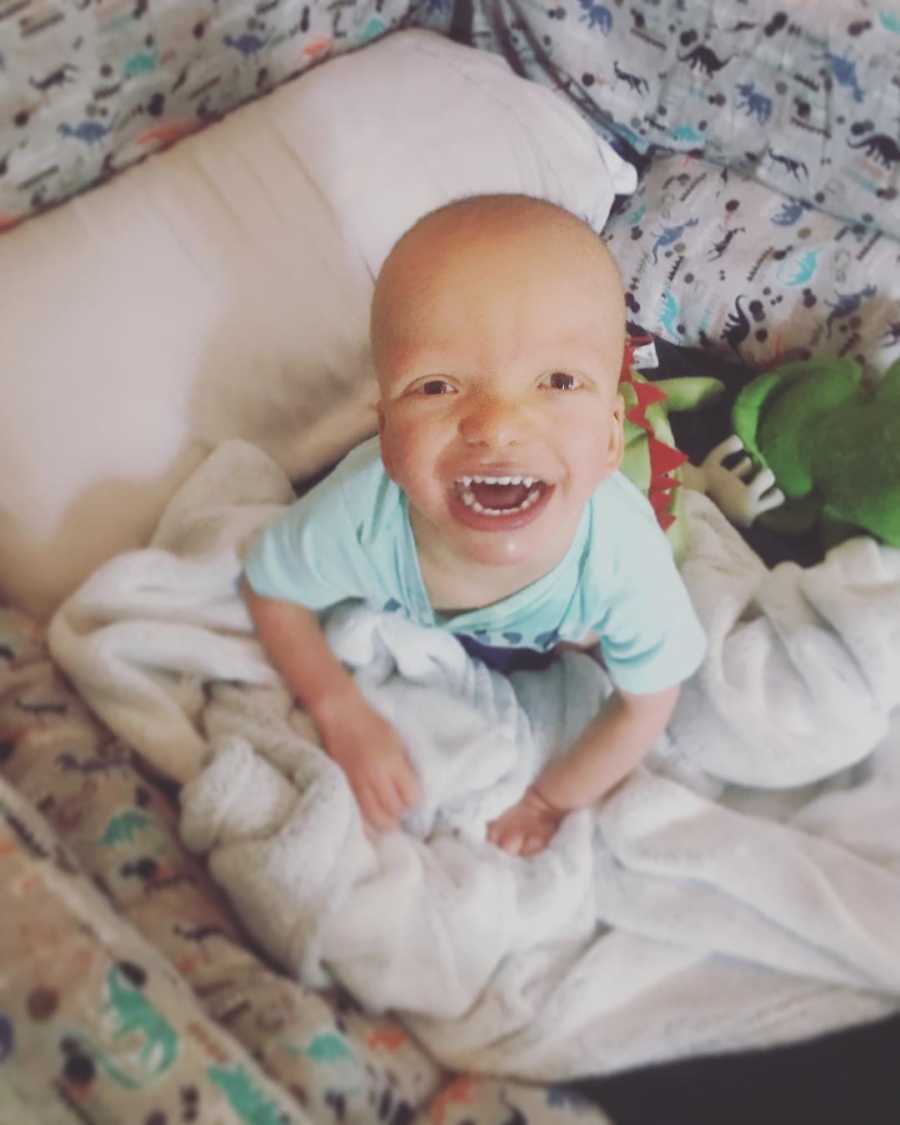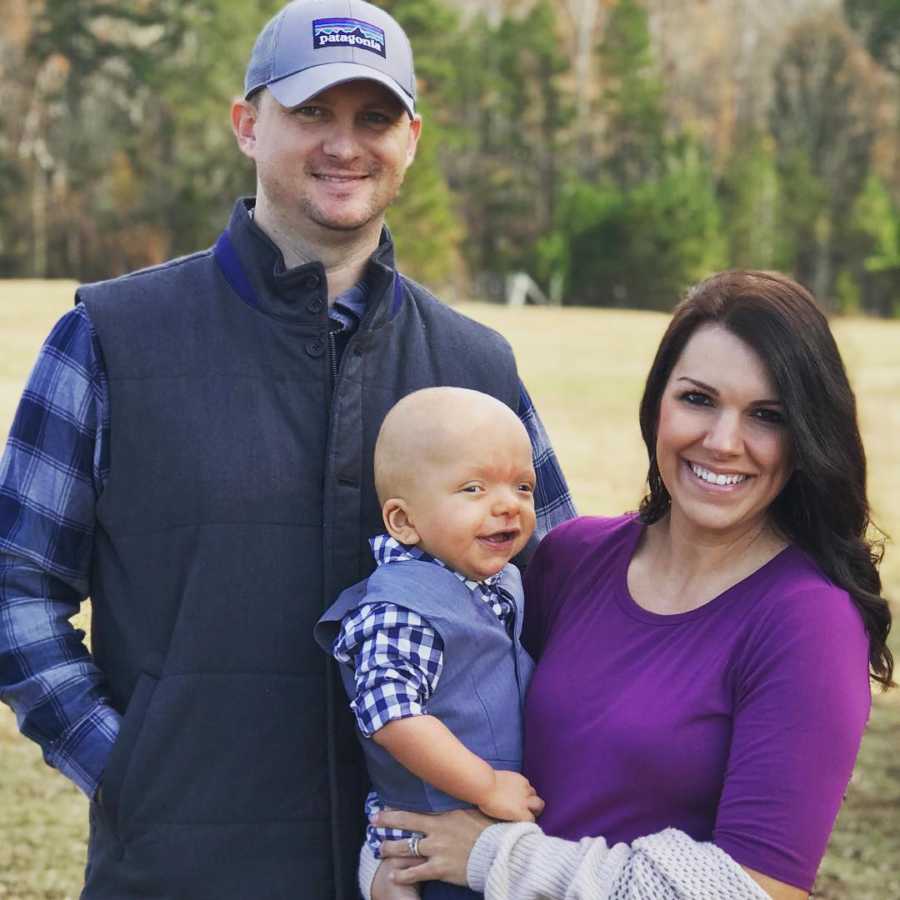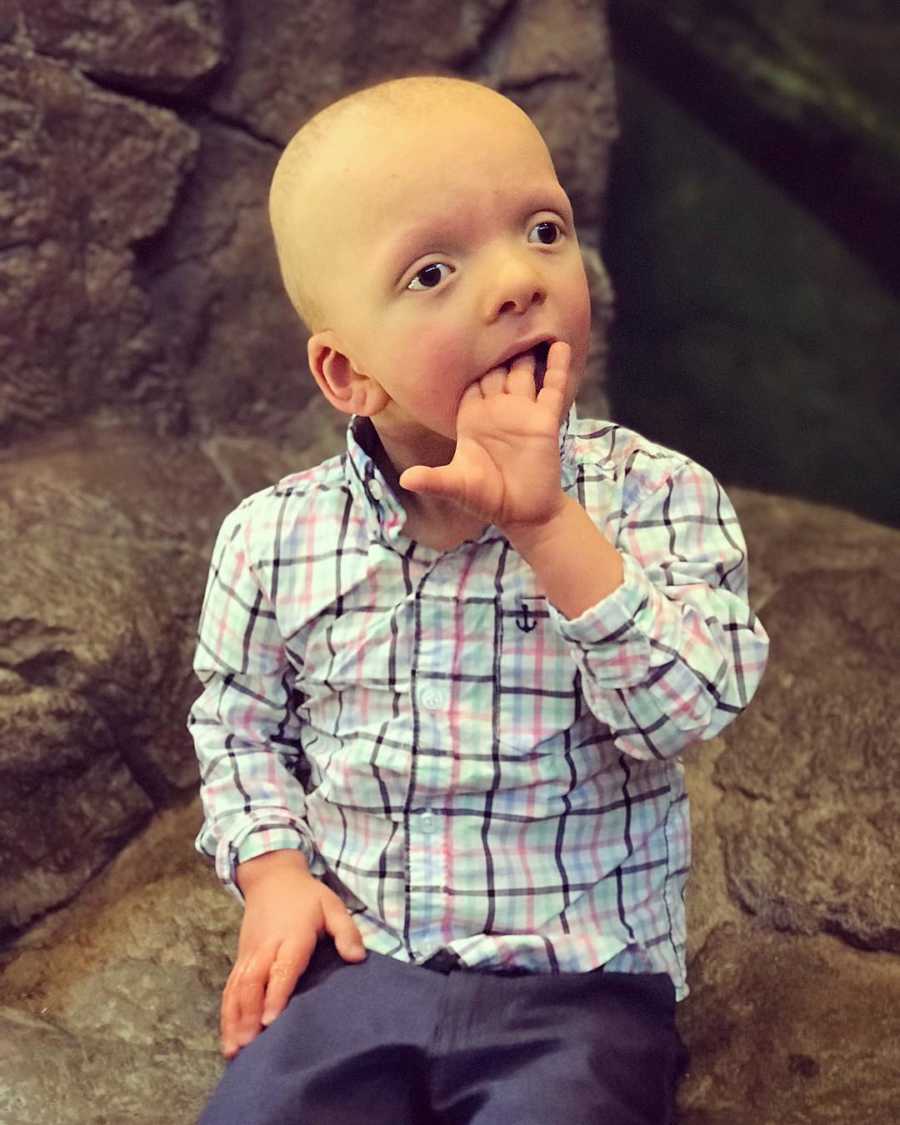 Nolan has taught us patience, strength, perseverance, and above all else, what it means to feel pure joy. He embodies the definition of love. And to anyone who has ever met him, they know all too well the kind of joy Nolan can bring to your life.
Nolan is our little superhero. Our one in a million. And our life is so much brighter now because he is a part of it.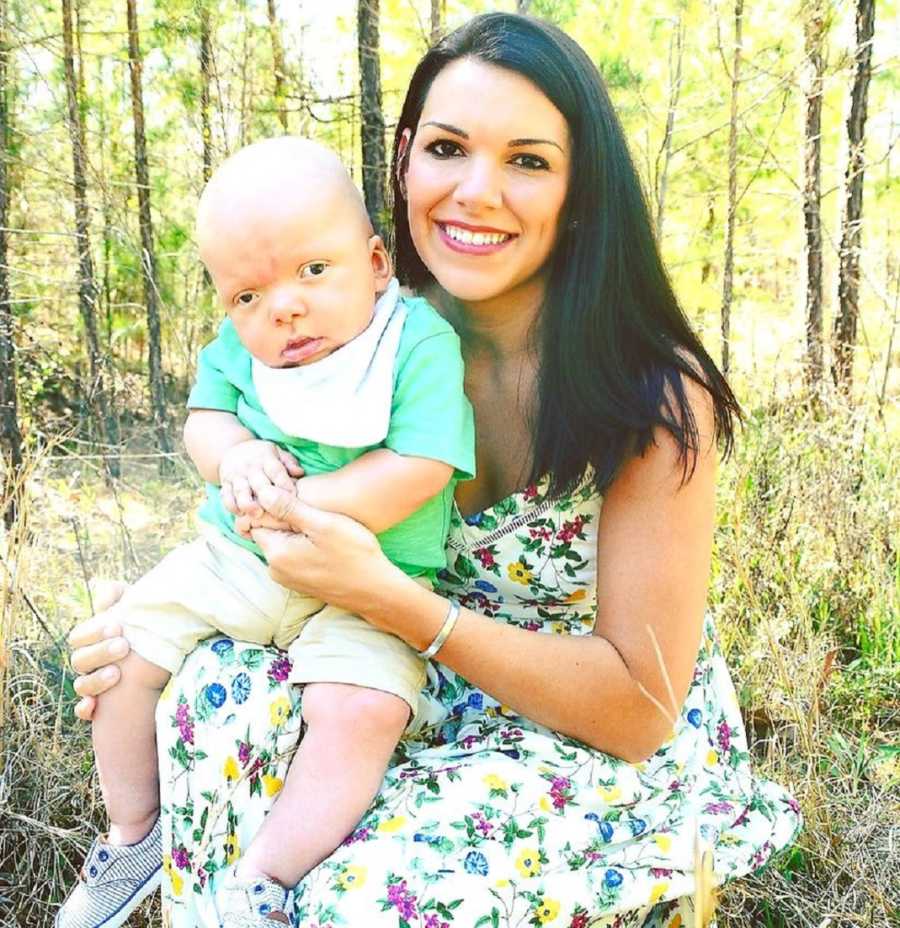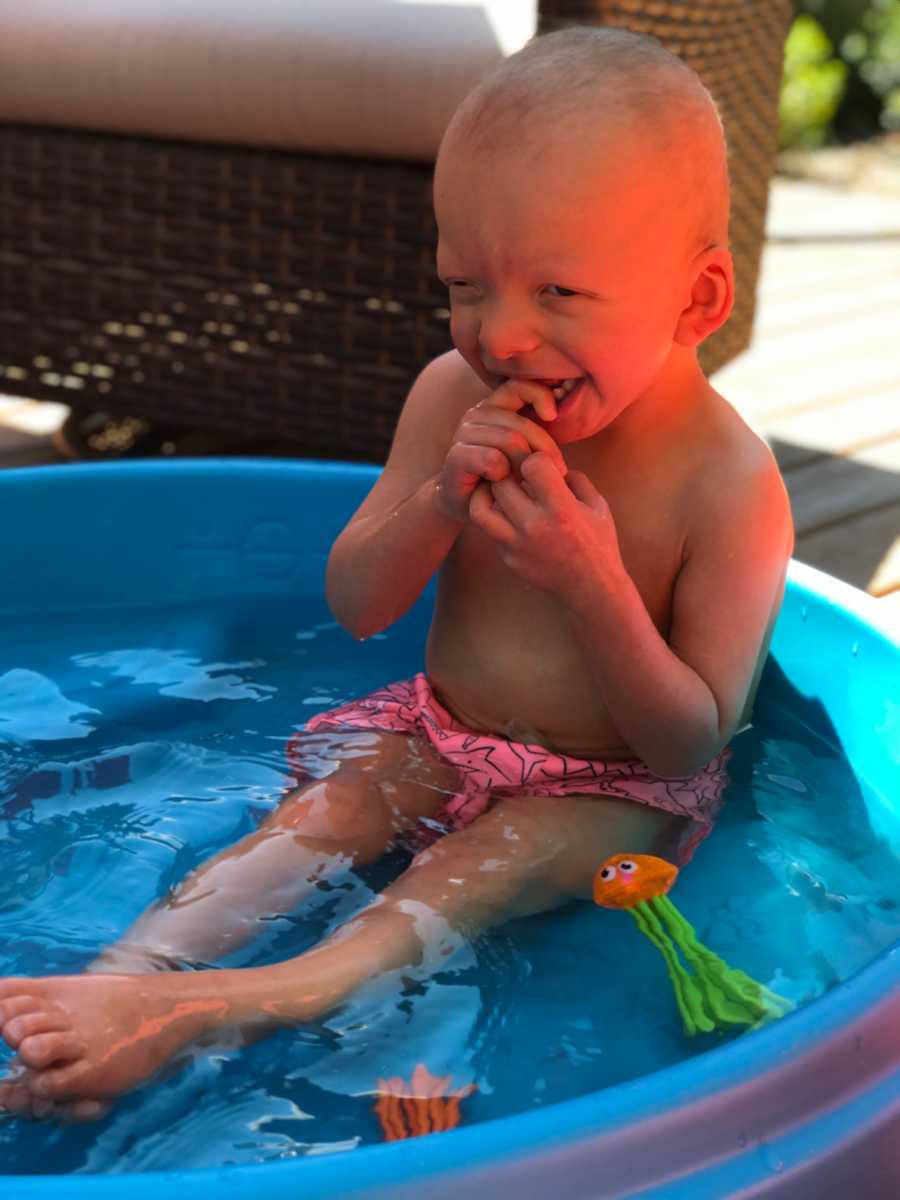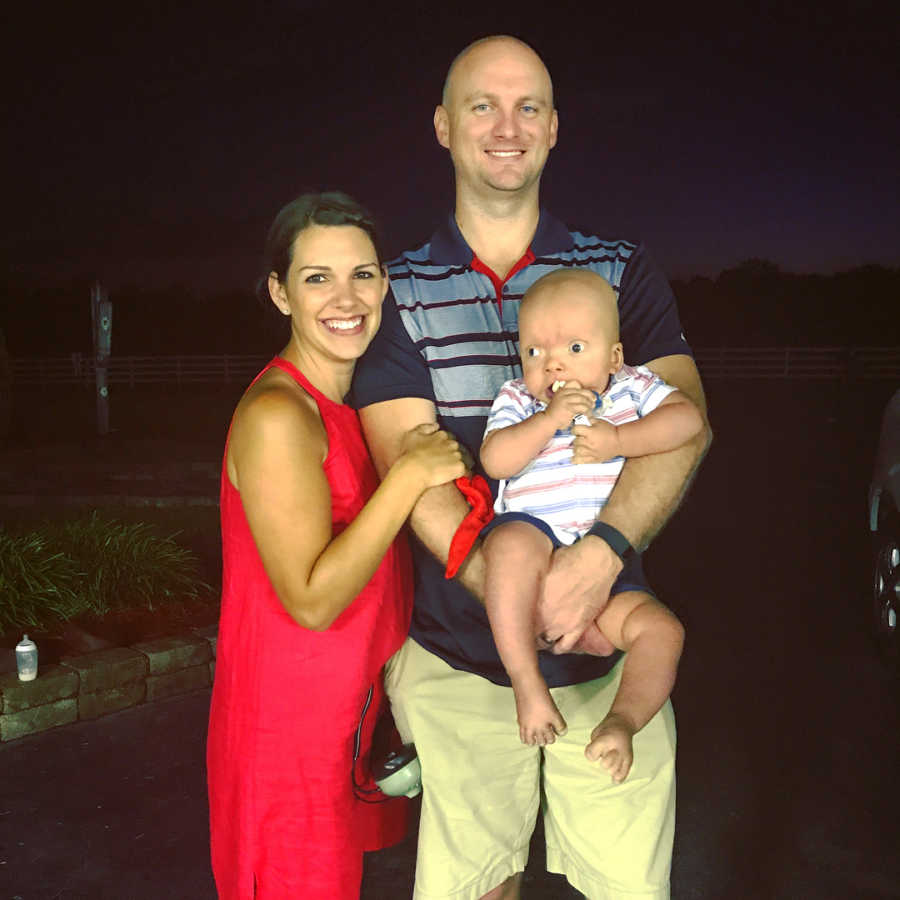 Nolan even became a big brother 7 months ago! It's been an amazing experience watching them grow and learn from one another. Caden loves to watch very intently when Nolan has all of his therapies in the home and he loves making Nolan laugh. I truly feel like Brian and I have the best of both worlds with these two amazing boys that have blessed our lives. Our hearts are full."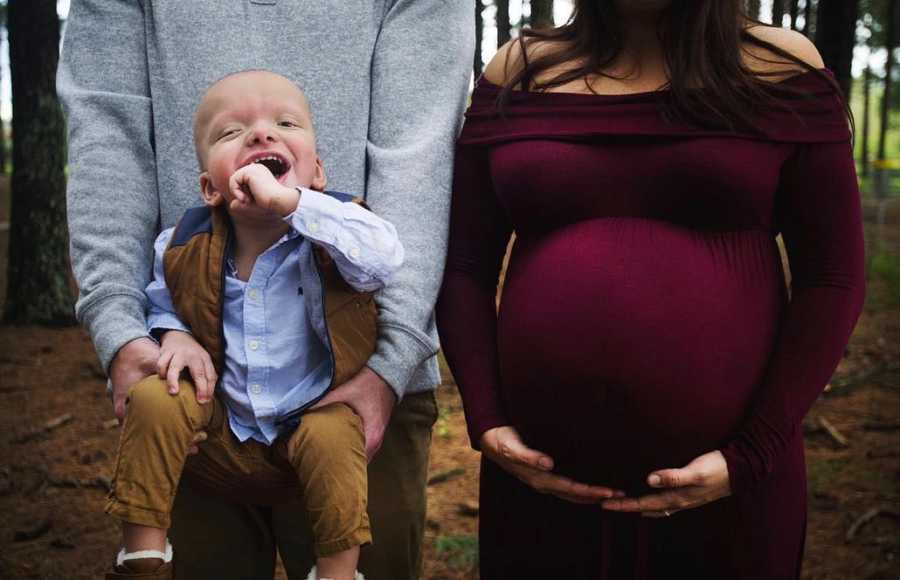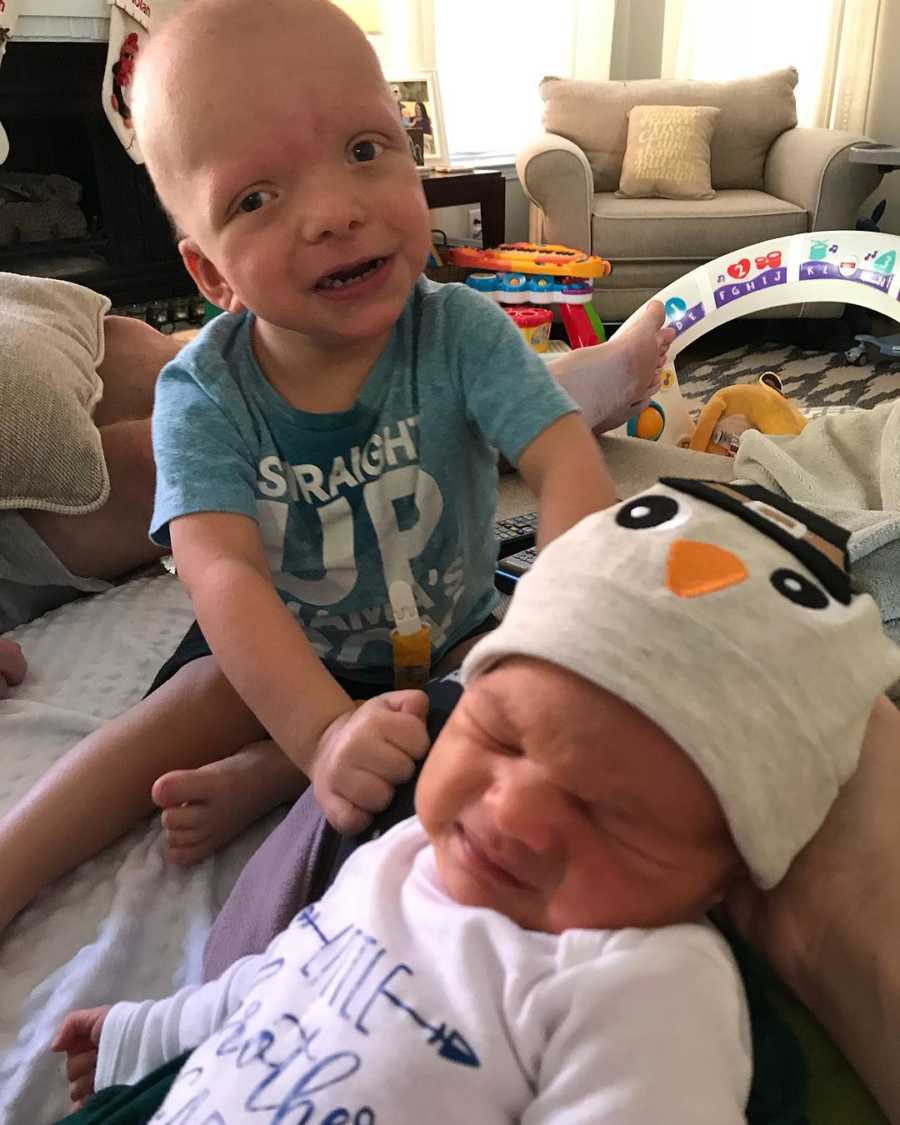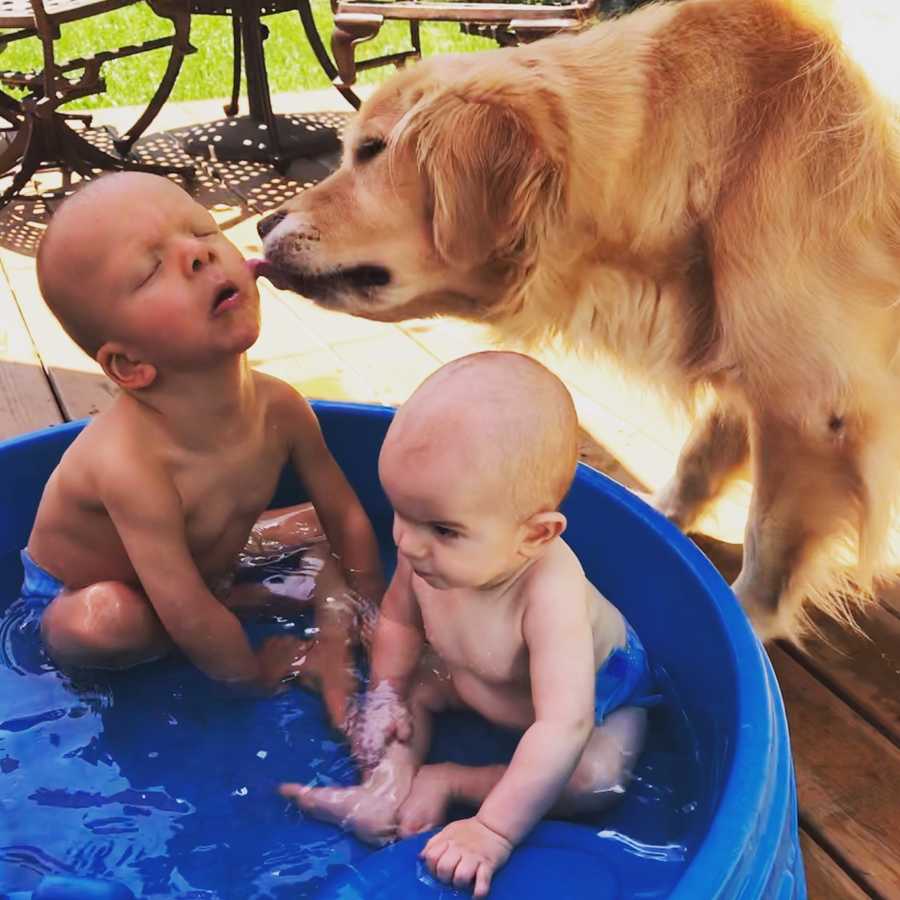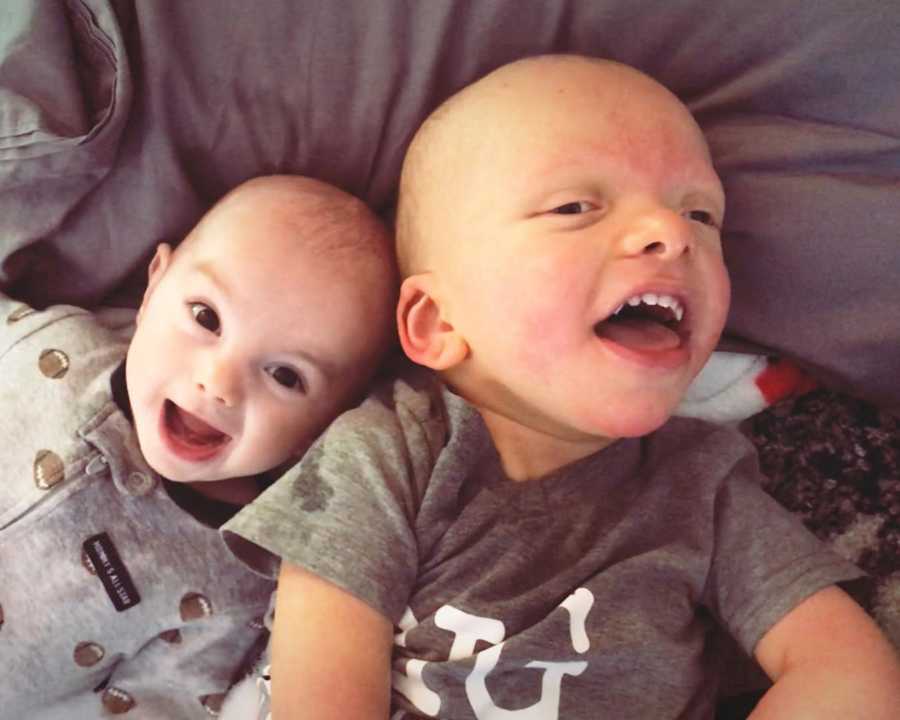 This story was submitted to Love What Matters by Julie Berry of Charlotte, North Carolina. You can follow her journey on Instagram. Do you have a similar experience? We'd like to hear your important journey. Submit your own story here, and be sure to subscribe to our free email newsletter for our best stories.
Read more inspiring stories of children with rare disorders:
'In the coldest bedside manner, he said, 'It is extremely rare and there is no cure. IF she lives, she will stop mentally developing at 2 months old.' I just stared at him, my body slowly over heating.'
'Please take care of our boy. Do anything you need to to make sure he's going to be ok.' He gripped my hand firmly and hugged me. A code blue was called to my room.'
Provide beauty and strength for others. SHARE this story on Facebook with your friends and family.