"My name is Elizabeth, but that's not what anyone calls me. My close family calls me Liz, and everyone else calls me what I prefer, which is Elle (It's said like Ellie). I am a 31-year-old mother of four kids and have been married to my husband for 13 years. I have lived in Utah for most of my life, only being broken up here and there by my husband's army service taking us from duty station to duty station while he was serving. I have always been someone who has been a helper and wanted to eventually be in a career that allowed me to be of service to other people. Over the years, a growing interest in women's health became one of the things that started becoming a passion, and I didn't know it yet, but that was the main thing that gently nudged me to where I am now.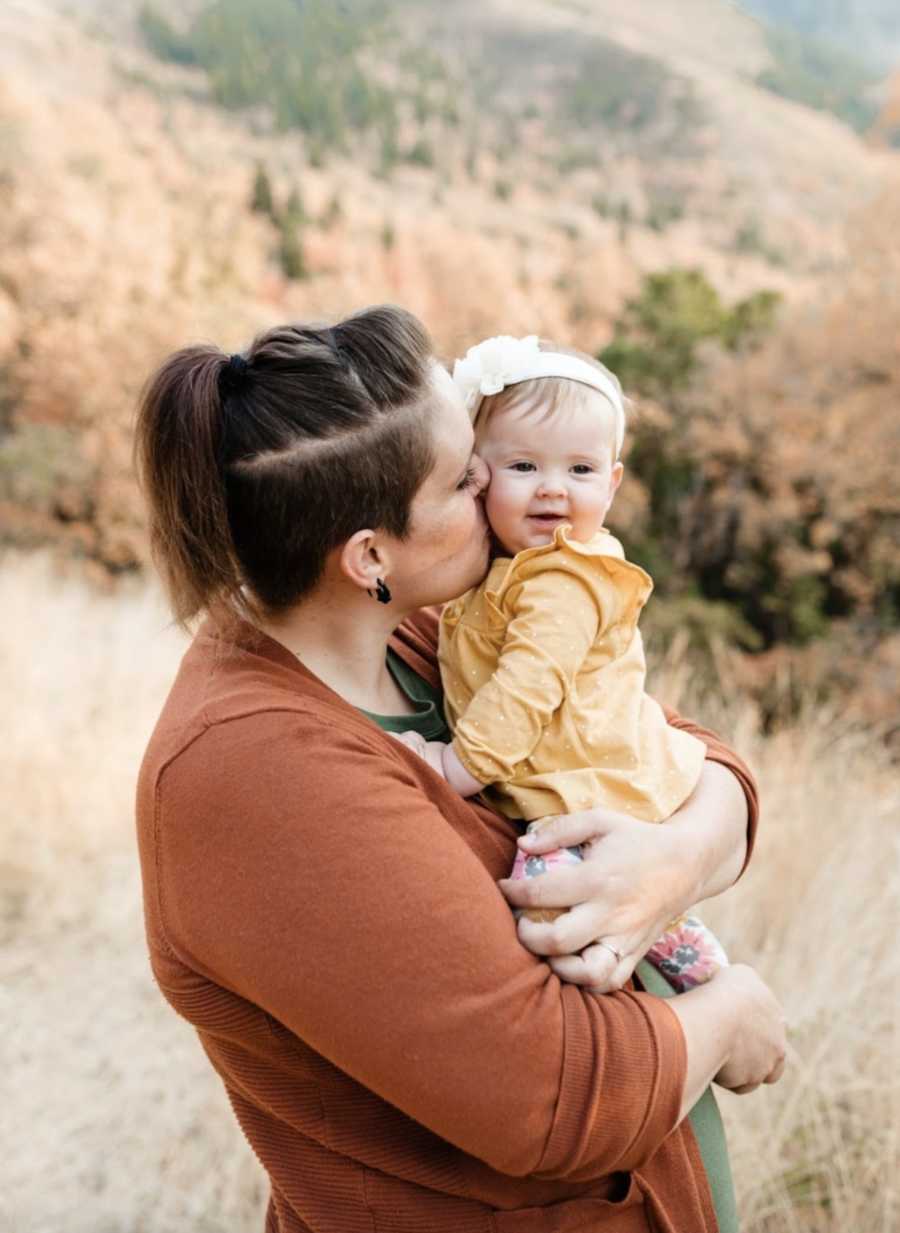 I suppose for me, the road to being a doula started with the fact I didn't realize the kind of support I was missing with a doula present until I had one. I have had almost every sort of birth. My first was an induced labor that ended in a C-Section because of hypertension that bordered on preeclampsia. My second was a perfectly healthy pregnancy with a labor that started on its own, augmented with pitocin, and was made comfortable by an epidural. My third was very much the same as my second, only accompanied by a hemorrhage that scared my husband and made me a bit uneasy. After my second birth, I had started truly reading about doulas and what they could provide but always thought, 'I usually give birth in the hospital and have lots of support there so I don't need a doula.'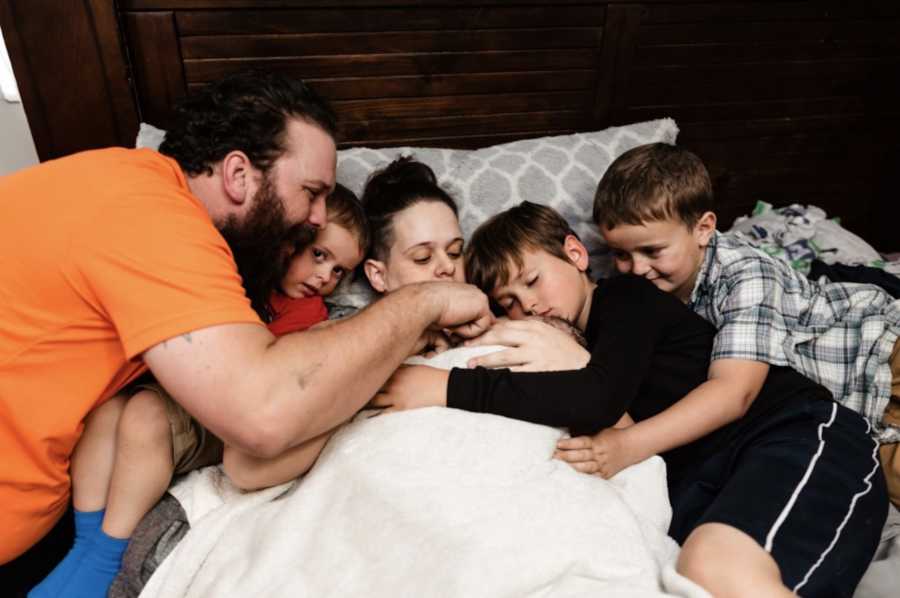 I had my third birth also without a doula. I was in a hospital with staff, medication, my husband, and my children so why would I need one? I remember very vividly during that birth how rushed I felt. How much I felt like just a number. Just another job to be done and hurried along. There was a shift in my thinking after that birth, one that prompted me to dig a little deeper into what other options were available to me. Not long after, I began to discuss with my husband I didn't want to have another birth in a hospital as long as I was healthy enough so attempt a home birth. I wanted a midwife, and it had to be someone that seemed to care about what I wanted and I felt safe with.
I ended up paired up with Miracle Midwifery in Layton, Utah under the care of Amanda Counter, Krista Miracle, and Student Midwife, Amanda Mauch. They ended up being everything I could have asked for and more. While seeing them, they had suggested since this was to be my first unmedicated birth, it would be very smart to have a doula, as they know the ins and outs of birth and can help so much with managing pain naturally, as well as make sure I was staying hydrated, I was eating, and my needs were met. I was hesitant. I had two midwives and a student by my side, as well as my husband and our house mate, so why would a doula be that much more help? I initially brushed off the suggestion, but the more I read and researched and asked questions, the more I realized I should at least give myself the option and hired Katie of Freya Birth.
Katie was the most kind, helpful, knowledgeable, and wonderful addition to my birth team and I genuinely believe she was the reason my birth was as comfortable as it was. She was there for every single contraction. She reminded me to breathe off each wave. She held me when I felt like crumbling. I couldn't be more thankful for her and her expertise that served me so well.
I had my daughter at home, unmedicated, in a birth tub smack dab in the middle of my living room in such a calm, quiet, uninvasive, and caring environment surrounded by people I loved and with a birth team that I trusted wholly and completely.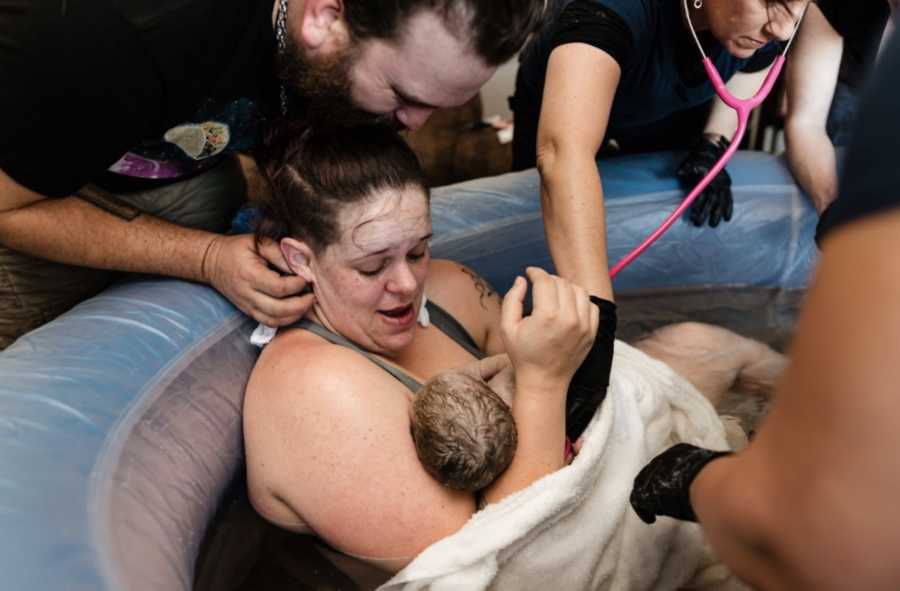 4 months after I had my daughter, the Covid pandemic was in full swing and I had a lot of time on my hands, as previously I had been a stay at home mom for quite some time. I decided I wanted to get a business started. I filed for my business license, got my website started, and the rest is history. I have been an official business for just over a year now. What started out as ONLY women's centered care, because that's what I was and what started it all for me, started to expand to so much more. As I dived into this career head first, I started noticing a trend in the lack of care that was making itself more apparent in many parts of our communities.
As a cis-gendered, pansexual, polyamorous, doula who exists within a birth community of mostly straight, white, cis-gendered people, in a state that is almost synonymous with Mormonism, the discrimination to people that exist outside of that mold started to become glaringly apparent. It's marginalized communities, LGBTQ+ communities, and others that need more than our standard care model. I don't have any issues with Utah, Christianity, Monogamy, or Mormonism at all, it's just I stand out a lot from the most common type of people that live here, and it's become one of  top reasons I have become a doula, not only to celebrate and support women, but also support families that exist outside of what is considered 'normal' here in Utah. It is my reason for making sure that inclusive care is important to me.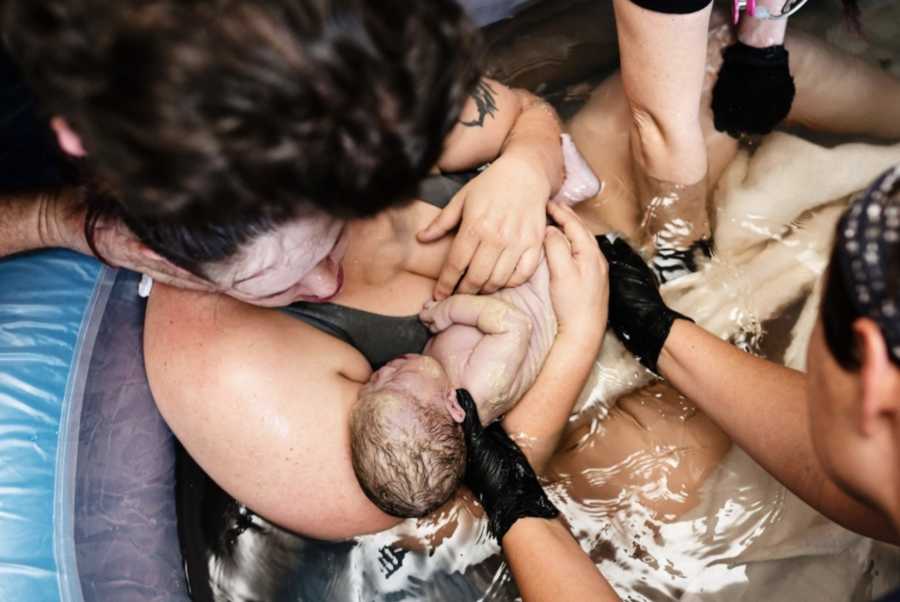 When people first are introduced to a doula and what they actually do, the first question they ask is, 'So you're a midwife?' There is always a little bit of a chuckle here because on the surface, doulas and midwives are very similar, and sometimes it can be a little hard to distinguish what each of their roles are in your birth plan. We're both there to support you in the birthing space and we both do the best we can to give you direction and make sure you're comfortable, however I think if I had to make some kind of a comparison, I'd equate doulas and midwives to that of the jobs of nurses and OBGYN's (except that doulas aren't medical professionals, and the jobs of Doulas and Midwives are vastly different).
Nurses are the ones that come in, check on you, take your vitals, and do all the footwork, and OBGYN's usually do not arrive until it is time to push, and then leave shortly after. Doulas are similar to nurses in that they often show up a bit earlier than your provider, are there through a good portion of labor before you're super close to having a baby, apply counter pressure, suggest position changes, provide coaching, emotional support, and cheer you on. They remind you of your resilience when you don't feel like you have the strength to keep going. Doulas make sure you're hydrated, fetch small things our clients may need, do rebozo work, massage your feet, hands, head, back or neck, etc. We are there to support in many ways.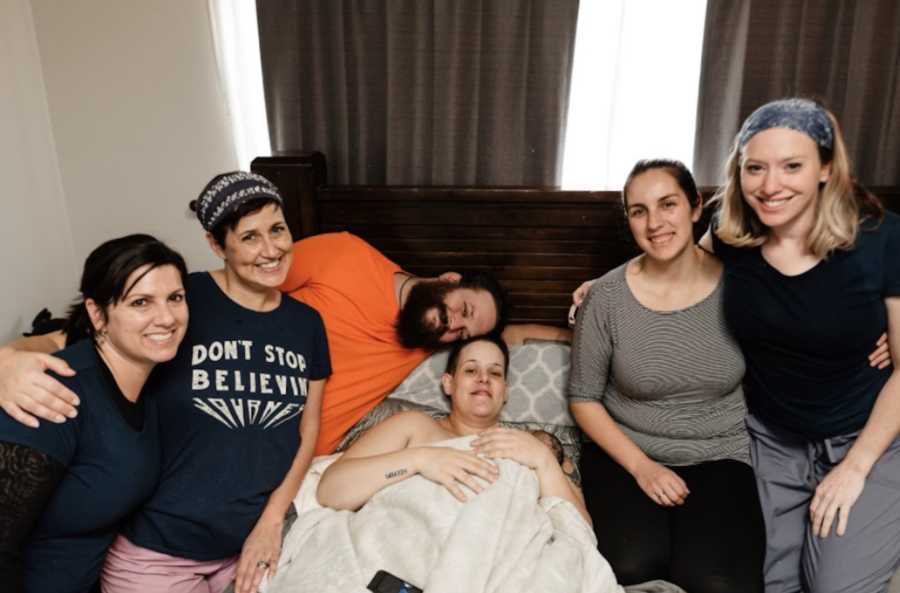 Midwives are medically trained professionals, much like OBGYN's. They can prescribe needed medication, give shots, monitor the baby, and birthing individual's vitals, and are there in the instance that the birth of your child somehow doesn't go as planned. More often than not, however, birth center and home births are very successful. Midwives are also trained in administering things like IV's and shots of pitocin in the event of hemorrhaging or other more pressing matters occur. They are essentially the doctor in the world of birth outside of a hospital for lack of a better explanation.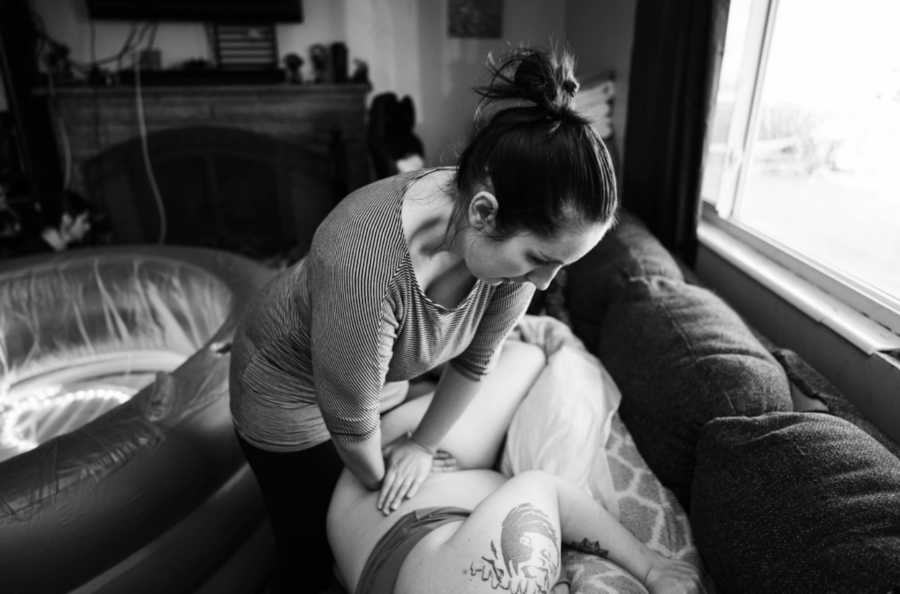 Doulas are non-medical professionals that provide informational, emotional and physical support at various stages of pregnancy, birth, and postpartum. There are also several different types of doulas. Some are birth specific, some only do postpartum work. Some doulas specifically work for families that experience loss. I do all of the above.  I guess it's best to kind of give you an outline of what exactly that looks like.
My birth care model goes as follows; I provide one or two prenatal appointments with each client to sit down and talk about what their ideal birth looks like, discuss fears, concerns or any kinds of emotional roadblocks exist, and make sure that they have adequate resources to deal with any issues they may need to deal with before birth. Doulas are, in a sense, a walking book of resources at your finger tips, and are a shoulder to lean on when things get emotionally difficult.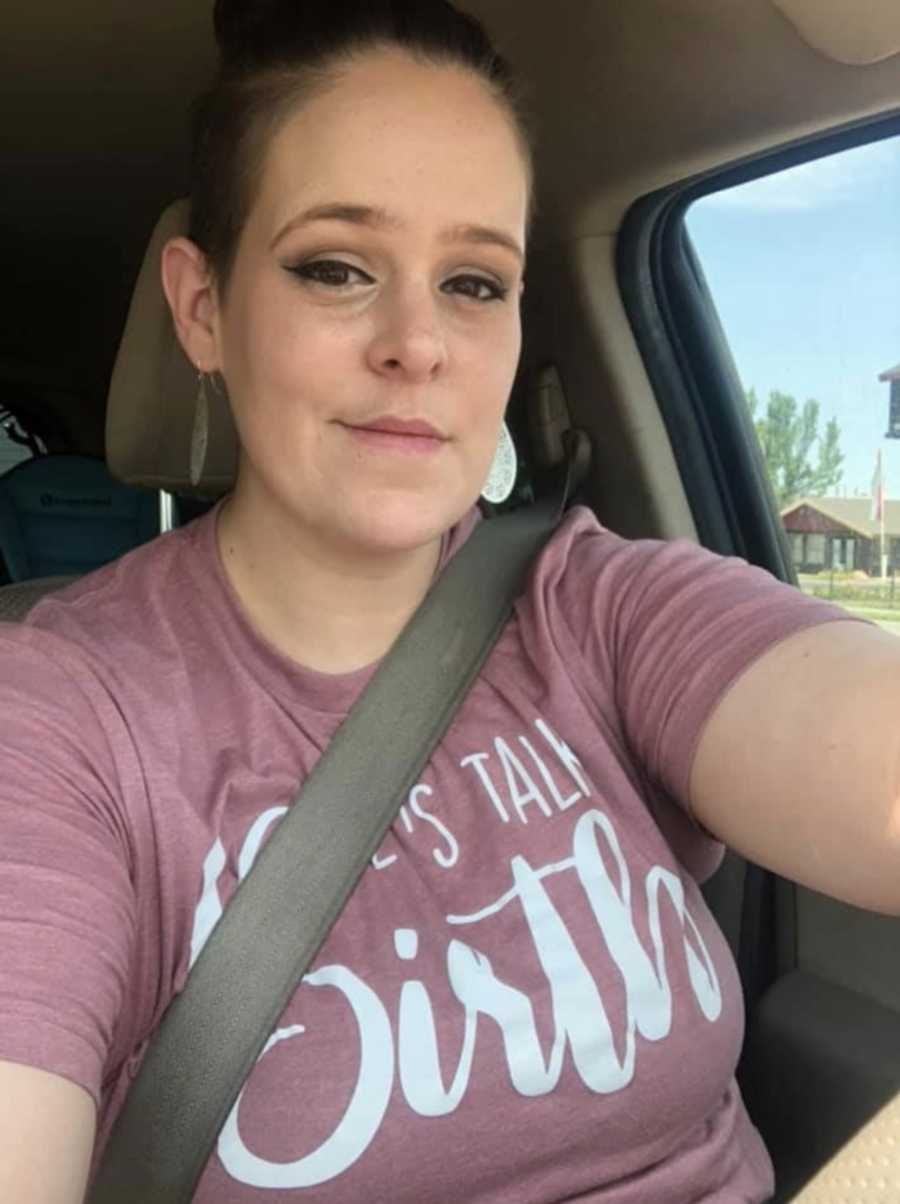 We are very intimately connected with our local birth world, and therefore, we know midwives, other doulas, birth educators, breastfeeding specialists, psychologists that specialize in birth or postpartum trauma, pelvic floor physical therapists, etc. We also have tons of knowledge on topics of birth and the processes that take place during.  We make ourselves available to formulate a primary birth plan together, and then we also put together a back up plan (or two) just in case the original birth plan goes sideways. If you're attempting a home birth, and one of a number of things happens to go wrong, a hospital plan is always a good idea, just as a plan for an unplanned c-section is great as well. The more prepared you are for any scenario, the better.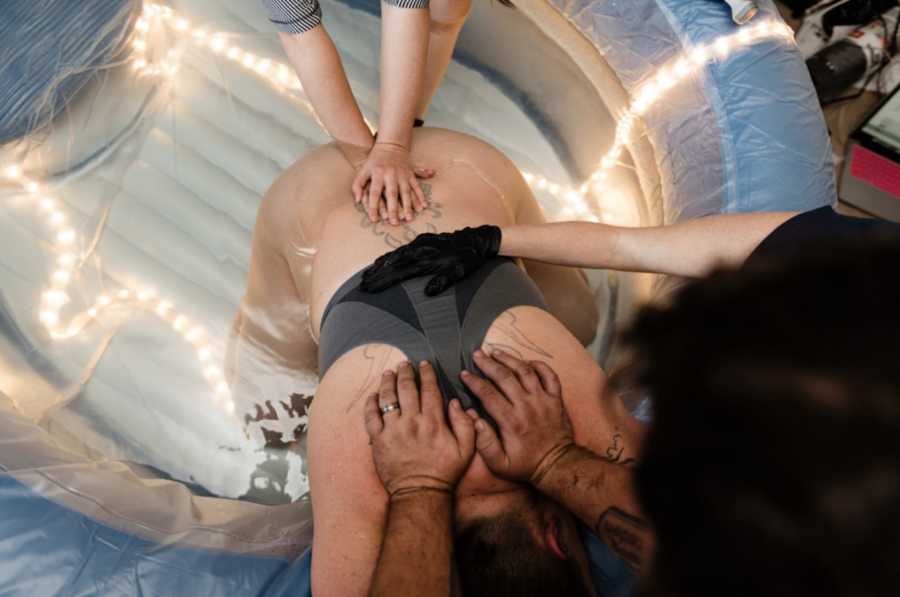 During labor and birth, I would show up when my client is ready for me to be there judging by how they are handling contractions. Some clients don't do as well with pain as others and will ask their doula to show up early in labor to help apply counter pressure, utilize a rebozo to help minimize pain and help baby get into a good position to be born, make sure to remind our clients to use the restroom every hour or so, suggest position changes, apply massage where it is needed, ensure they are hydrated, etc. I am there for them throughout their entire birth and for a short time after to help facilitate breastfeeding, and ensure that there is nothing else they made need before I take my leave.
I then follow up the next day or a few days after birth to process their birth experience, walk through anything that might bring up negative feelings, help with small tasks around their home, and provide them with both resources that are pertinent to postpartum, and gift them a caddy filled with things that will make life a bit easier for the first week to 2 weeks home. I check in with them a week after that initial appointment to ensure that breastfeeding is going well, provide support for baby wearing, ensure car seats are installed correctly, and there isn't anything else I may be able to help with and that is considered end of care between me and my clients.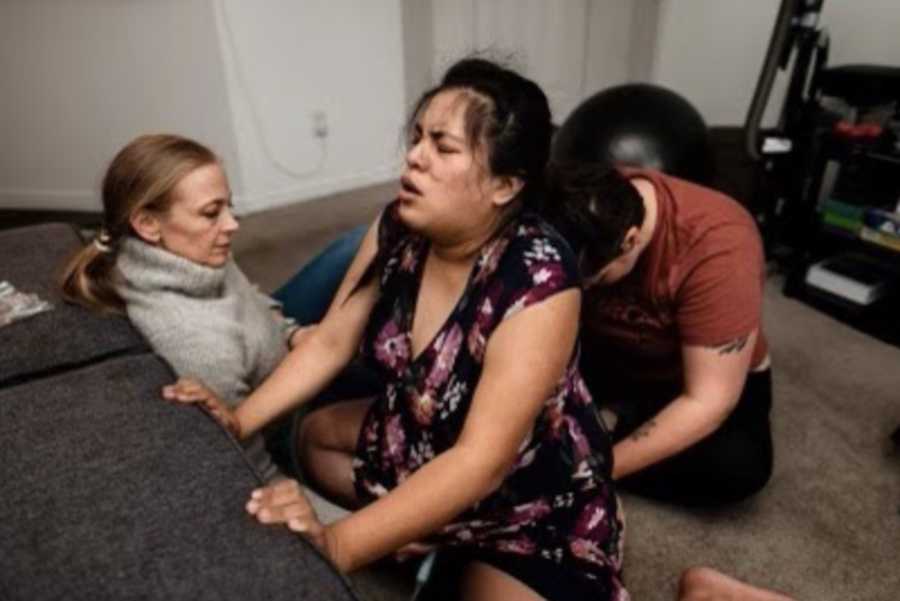 Doula work consists of so much more than just a care model, however. It's making friends for life with clients that you bond with. It's donating breastmilk to a family in need because you're still nursing your own baby, and they either haven't had their milk come in yet, or an emergency has happened where a birthing individual must be apart from their infant, and they prefer not to feed their baby formula.
It's sitting with a client that has just been informed they have had a miscarriage at any stage of pregnancy, or have been informed late in pregnancy they have lost baby in utero and must endure a stillbirth. It's laughing, crying, being elated, and grieving. It's a profession that literally touches on all areas of the emotion spectrum and can be fulfilling even though it's extremely difficult. It's waking up the next day being so sore you can barely move because you've spent 12+ hours the previous day applying counter pressure to a birthing individual for every single contraction. It's being ravenous after a birth because you haven't eaten much. It's sneaking naps in when you can so you don't leave your client. It's pumping in between contractions so your own breasts don't become uncomfortable because you have a baby at home waiting for you. Doula work is hard work, but it's some of the most meaningful work you could ever do. I couldn't ask for anything more than this crazy, wonderful, beautiful, job."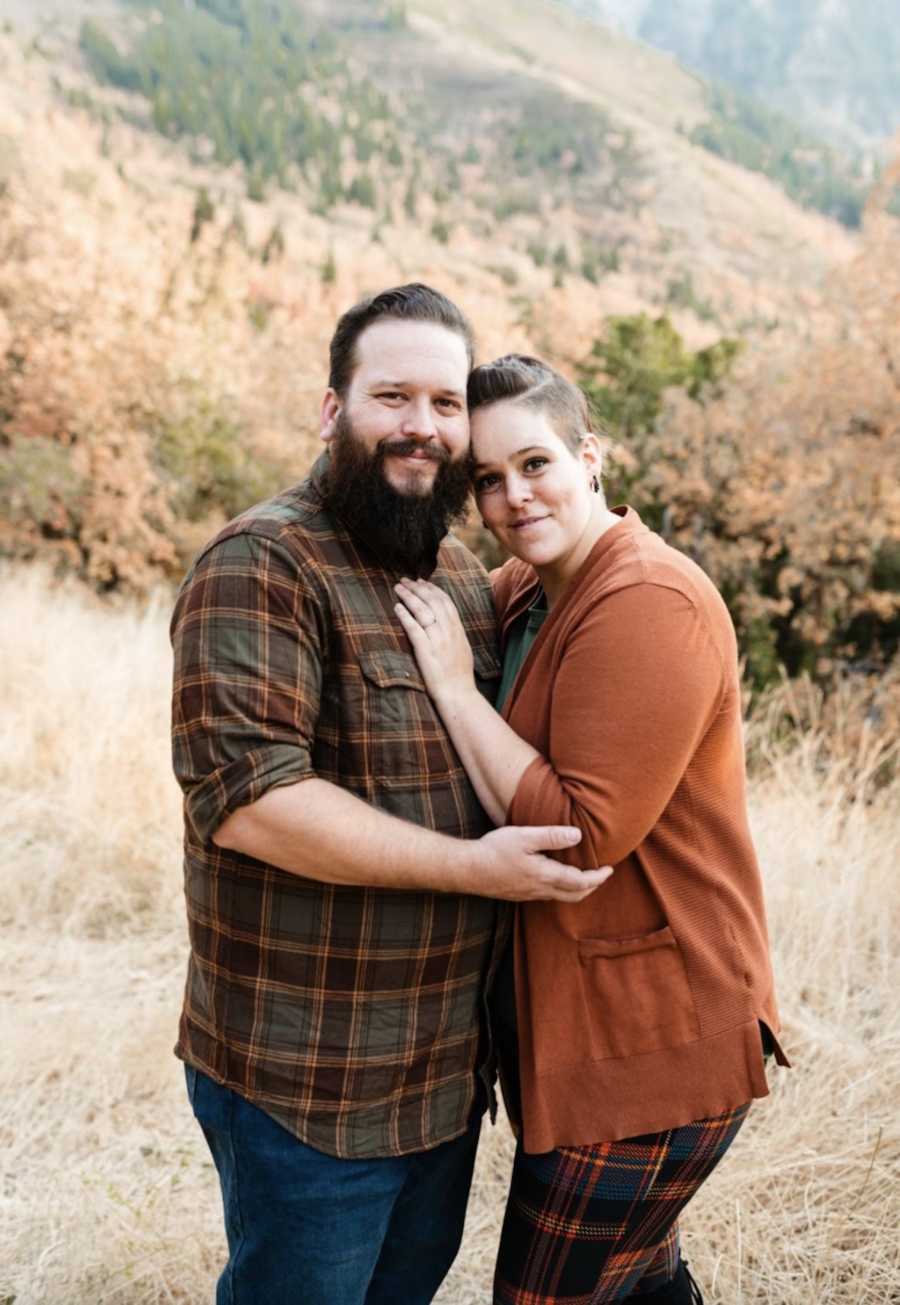 This story was submitted to Love What Matters by Elizabeth Glackin from West Jordan, Utah. You can follow her journey on Instagram  and Twitter. Submit your own story here, and be sure to subscribe to our free email newsletter for our best stories, and YouTube for our best videos.
Read more stories about motherhood:
'You'll sit with your midwife and calmly place your order. 'A 2-hour water birth, please,' you'll say, smiling toward her. The big day arrives, they've messed your order up, bad.': Mom laughs at the reality of motherhood
'I'm tired and need a sandwich.' Oh no. This was supposed to be love at first sight. I could only think of how tired I was.': New mom gets candid about motherhood, 'None of us really know what we're doing'
3 Lessons Of Single Motherhood I Wish Every Mama Could Know
 'We need to teach kids perfect moms DON'T exist.': Woman talks 'roller coaster ride' of motherhood, 'We're in this together'
Do you know someone who could benefit from this story? SHARE this story on Facebook to let others know a community of support is available.