"Jared and I met while both serving in the US Army. For me, the connection was instant and it was love at first sight. We started trying to have children right after we got married.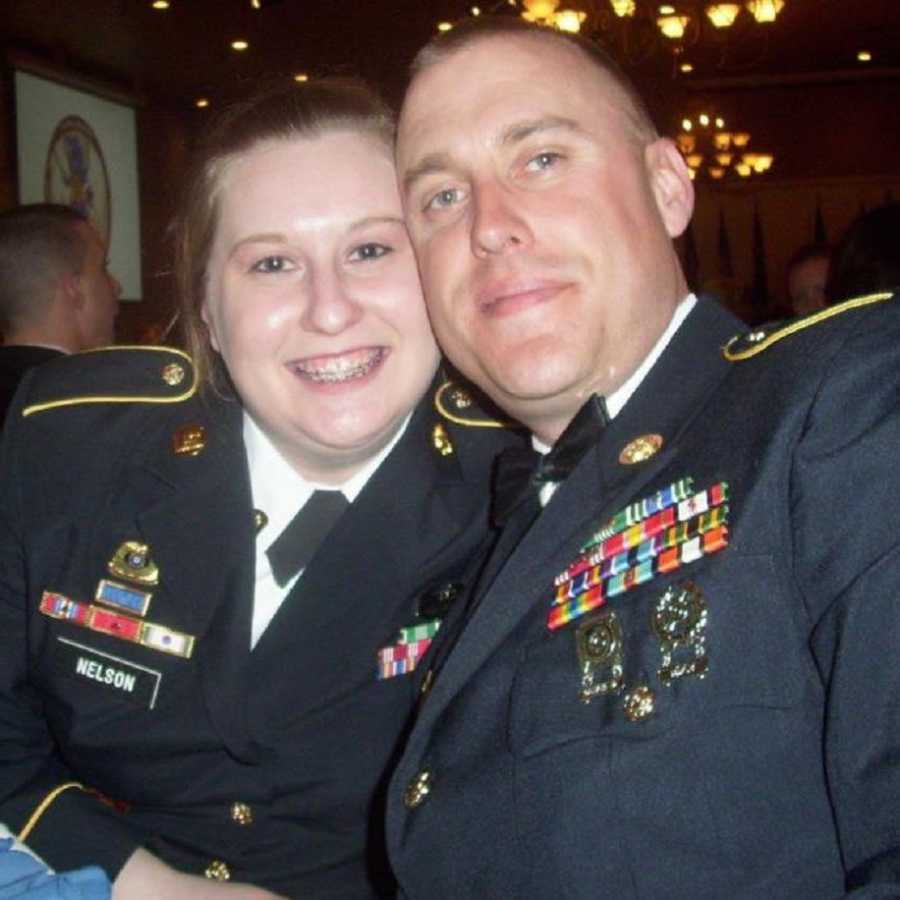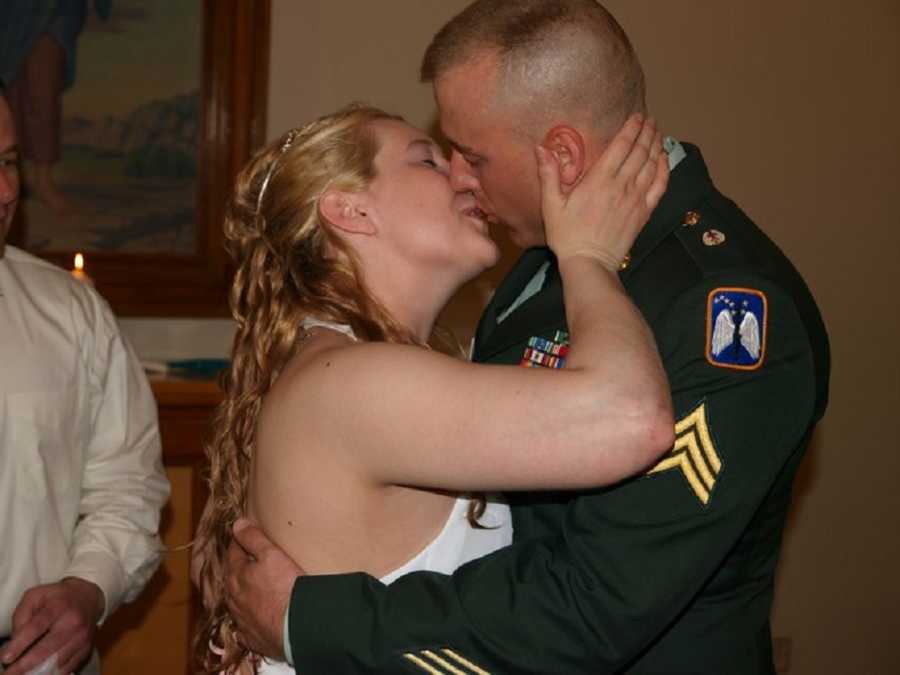 At first it was just fun and I kept thinking it will happen next month. The months kept passing and I kept getting negative test after negative test. After a year of trying we had some tests done and the culprit was PCOS. I started out taking Clomid without any success. We ended up moving to another state and starting the process over. I started seeing a fertility specialist and was doing very extensive treatments. I was so tired of countless needle pokes, blood tests, ultrasounds, daily appointments, and a broken heart. Finally, I heard that dreaded news. 'It's time to consider other option such as foster care and adoption.' I was crushed to say the least. I started to look into foster care but it just wasn't for me. (I praise foster care parents. They're some of the strongest people around.) I loved the idea of adoption but it was very expensive and the fear of the mother backing out made me hesitant.
A few months after that heartbreaking meeting with my fertility doctor, I started to get sick. I was exhausted, nauseas, cramping, and my period was late. I started to think I had some sort of reproductive cancer.
My sister convinced me to take a pregnancy test. She said, 'Take a pregnancy test, crazy!' and I was mind blown to see that positive! I remember when I went to the doctor to confirm my pregnancy with Kenny that I insisted on a blood test. When the results came back my doctor said, 'You are definitely pregnant!' I WAS PREGNANT! After years of failed fertility treatments and being told we couldn't conceive, I finally got pregnant!
I got pregnant our first time trying! Jared and I were in such shock when we found out we were finally expecting! He was out of town when I took my test and he thought I was pulling a prank. I Facetime'd him to show him the test. Then I went to Walgreens and bought every brand of pregnancy test they had in stock. I had FOUR positive pregnancy tests in front of me. Still in denial, I went to the doctor the next morning for a blood test to confirm it.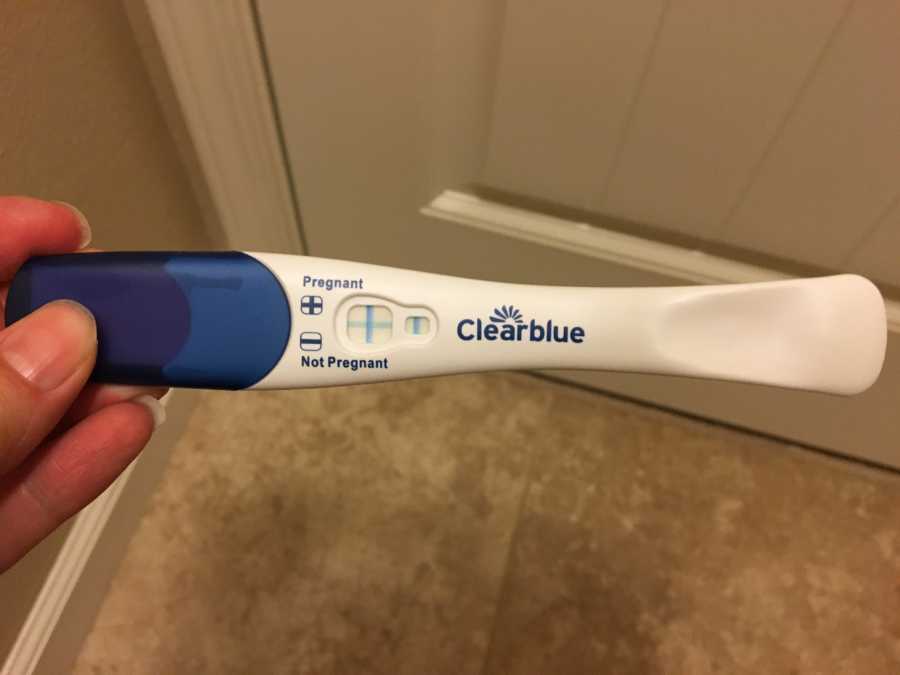 My pregnancy went very smooth and I felt great. I loved every minute of being pregnant. I felt an instant connection to my little boy. After five years, I was finally a mom! My heart was so full!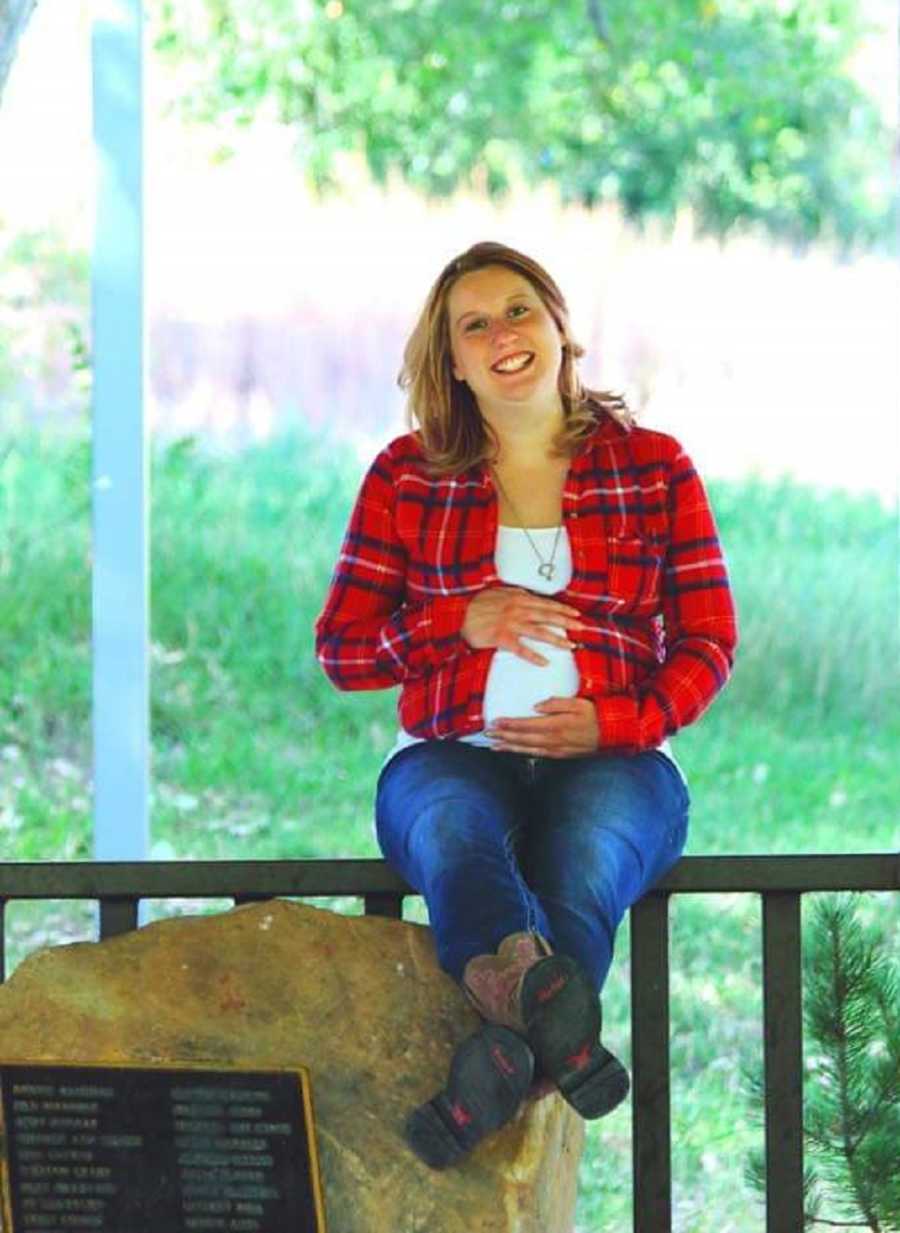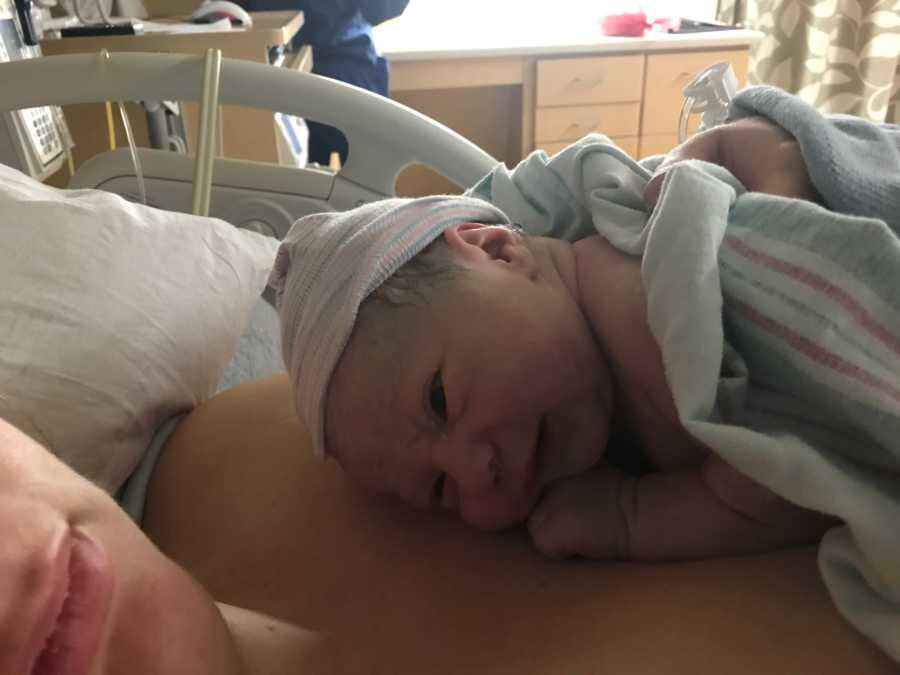 We went on a family vacation to Universal Studios when Kenny was 6 months old. I felt so sick and blamed it on motion sickness. My mother in law kept telling me I was pregnant. I thought, 'No way, that's not possible!' I still felt really sick after returning home and took a test. I was in shock to see a POSITIVE test! Kenny was 7 months old, and I was pregnant again!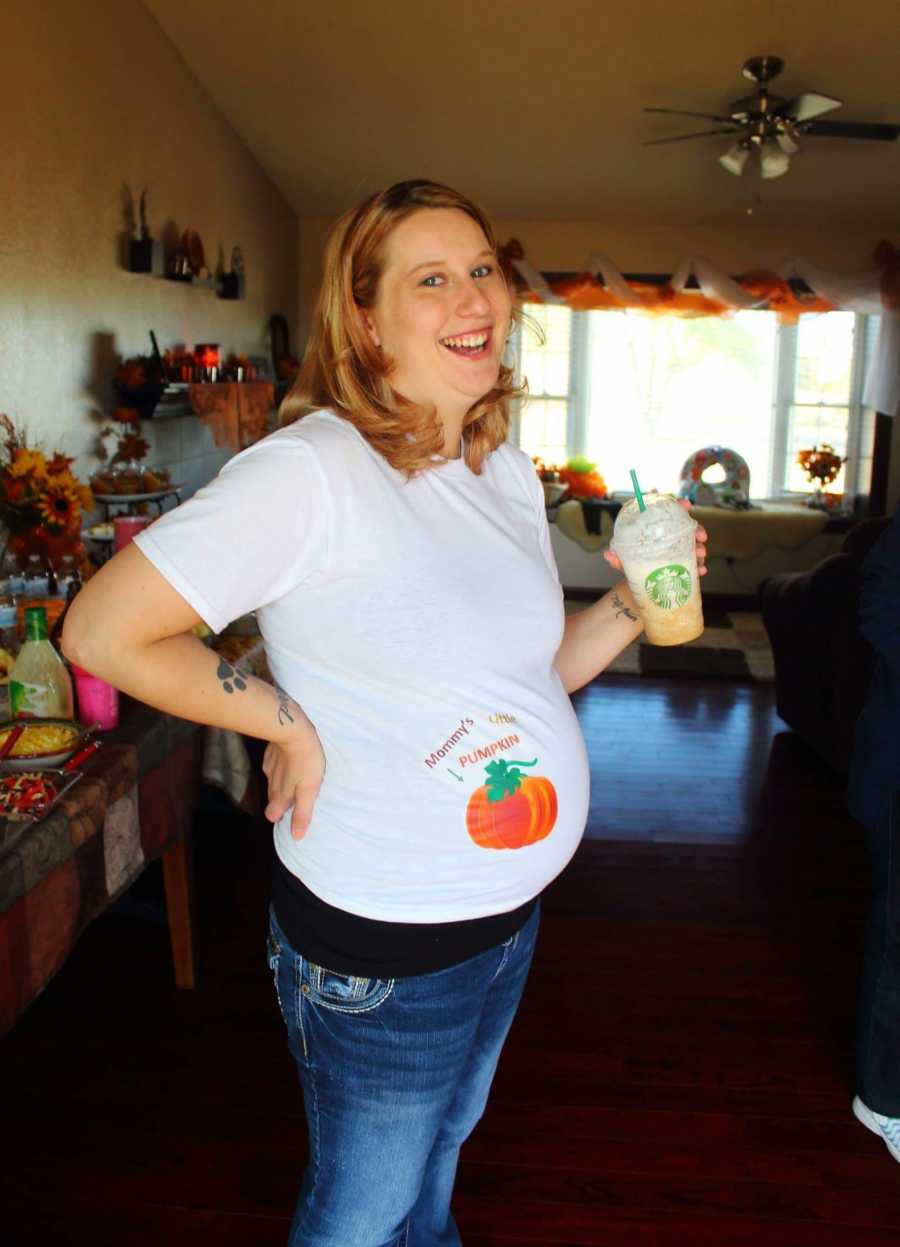 The pregnancy was going well. First ultrasound appointment we got to see the baby and hear her heartbeat. I was 12 weeks along. I stayed pretty sick but was very excited to have another baby. We went to our second trimester appointment and the ultra sound tech was dead silent while looking at our baby. She finally said, 'I can't find the heartbeat.' I was thinking that's  impossible, we heard it a month ago and I'm still super sick. The doctor came in and confirmed I had a missed miscarriage. My body didn't recognize my daughter died so I was carrying around my dead child. I was beyond devastated. I spent 5 more days pregnant with my baby bump knowing I was preparing to deliver my dead child.
October 30th, 2015, I was scheduled for surgery to deliver my sleeping angel. I arrived at the hospital pregnant knowing I wouldn't be bringing my baby home. The surgery went smooth and I was sent home. I stayed nauseas for a week after and stayed depressed. The hospital had a memorial and a funeral for all the sleeping babies.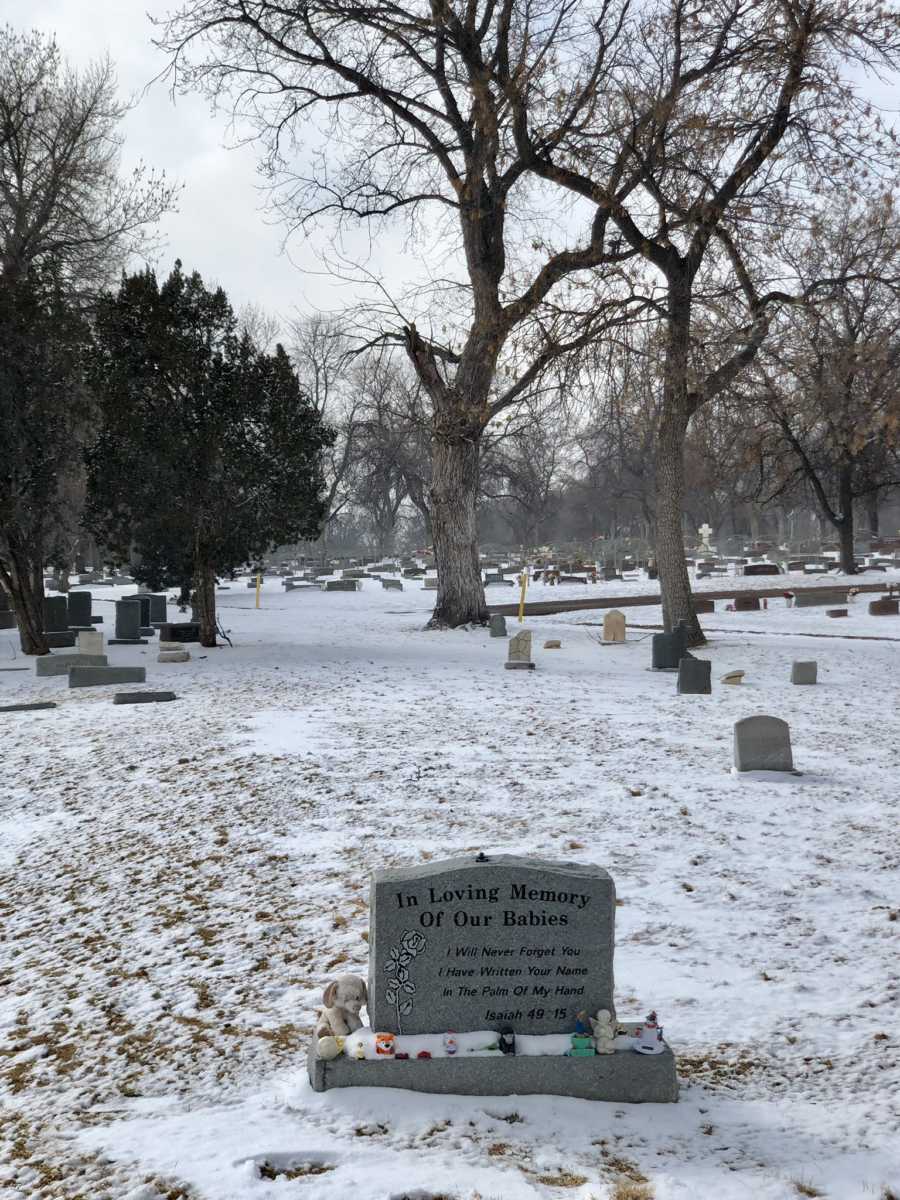 My husband wanted Kenny to have a sibling but I couldn't bear the thought of this happening again and wondered if I could even get pregnant.
After my miscarriage I had asked to get my tubes tied but my doctor told me, 'Wait a year and see if you still feel this way.' After my miscarriage I really connected with my mother in law who had previously had a stillborn. She was my rock during that time. Sadly, she died while I was 28 weeks pregnant with my rainbow baby. She told me how having another child after loss was such an 'incredible gift' and shared with me how having her own rainbow baby changed her heart. This inspired me to try for my own rainbow baby!
I soon got pregnant again, but instead of happiness and excitement, I felt fear and anxiety. I had convinced myself the same thing would happen. I went on to have a healthy 9-pound baby boy! However the pregnancy was so rough. I felt disgusting the whole time and had panic attacks. I constantly thought my son Conner had died and that I would have a still born. Luckily, that wasn't the case at all! I was blessed with my rainbow baby.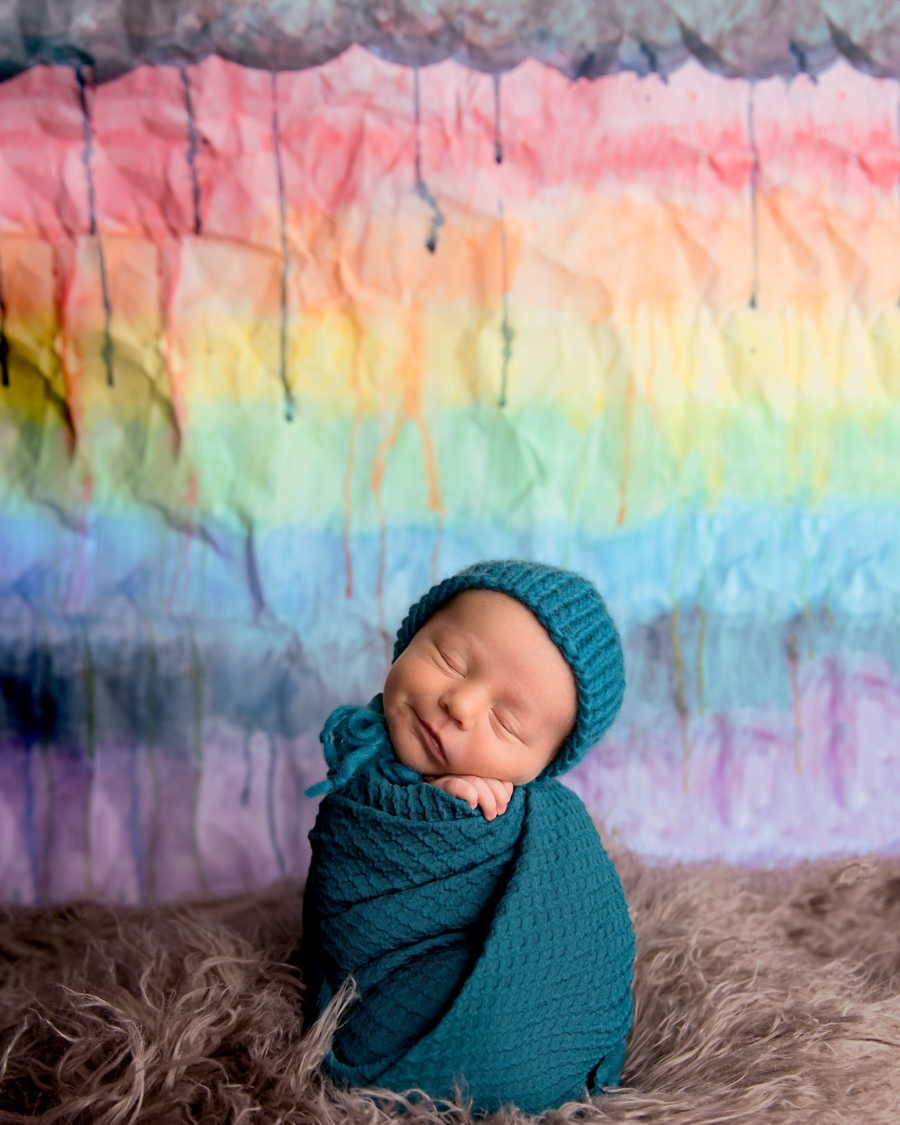 I wish I could put into words the amount of love that fills your heart when you finally hold your rainbow baby in your arms. I knew without a doubt that our family was complete. I felt happiness I didn't know was possible. I got a piece of my shattered heart back. I am forever grateful for my sweet rainbow baby!"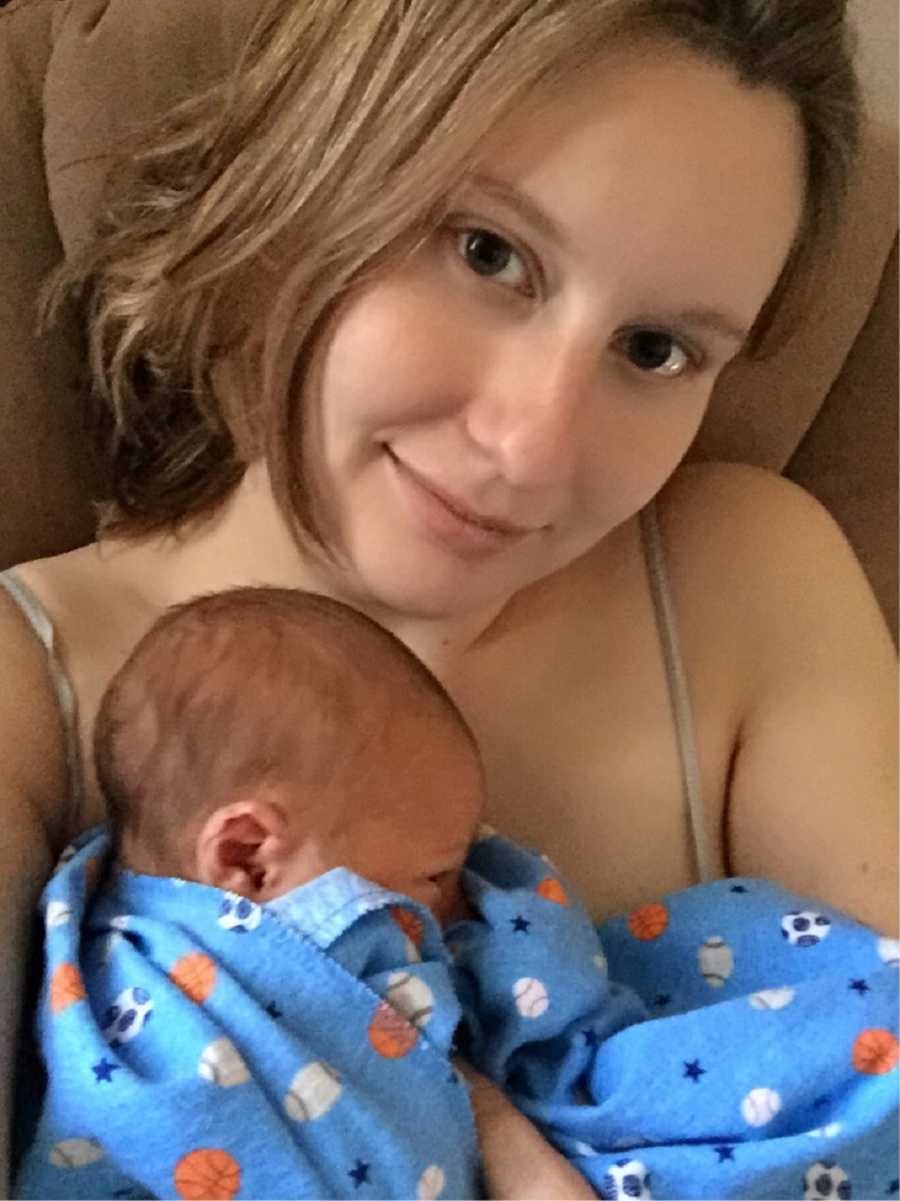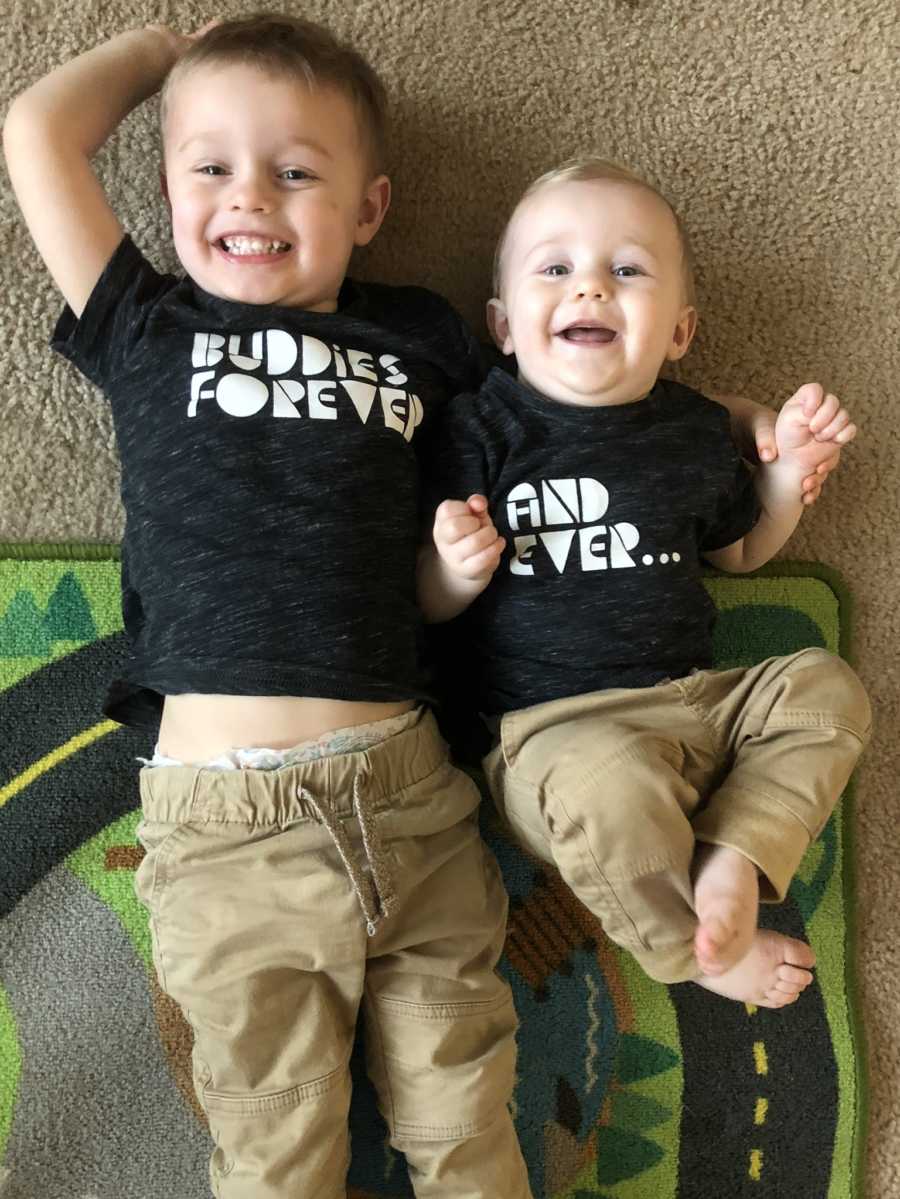 This story was submitted to Love What Matters by Skyler Nelson of Colorado Springs, Colorado. You can follow her journey on Instagram. Do you have a similar experience? We'd like to hear your important journey. Submit your own story here, and subscribe to our best stories in our free newsletter here.
Read more inspiring stories like this:
'I got on the bus. A pregnant woman was struggling with trash bags and 2 toddlers. After talking with me for 20 hours, she was open to me adopting her child. I was over the moon!'
'I'm numb to this pregnancy. I still have a wall built up between me and this baby. I can't help it. I need to still be grieving my daughter.'
Do you know someone who could benefit from this story? Please SHARE on Facebook to make them aware a community of support is available.