"Daniel and I are high school sweethearts. We didn't actually go to the same high school, though. We went to rival schools just a few miles apart, but we were inseparable from the beginning. About a month before I graduated, Daniel proposed, and we began planning our future. We wanted at least three children, maybe four. All the little ones would have blue eyes like us, and all our girls would have my curly blonde hair. We laughed because our kids would be giants! We are both almost six feet tall after all.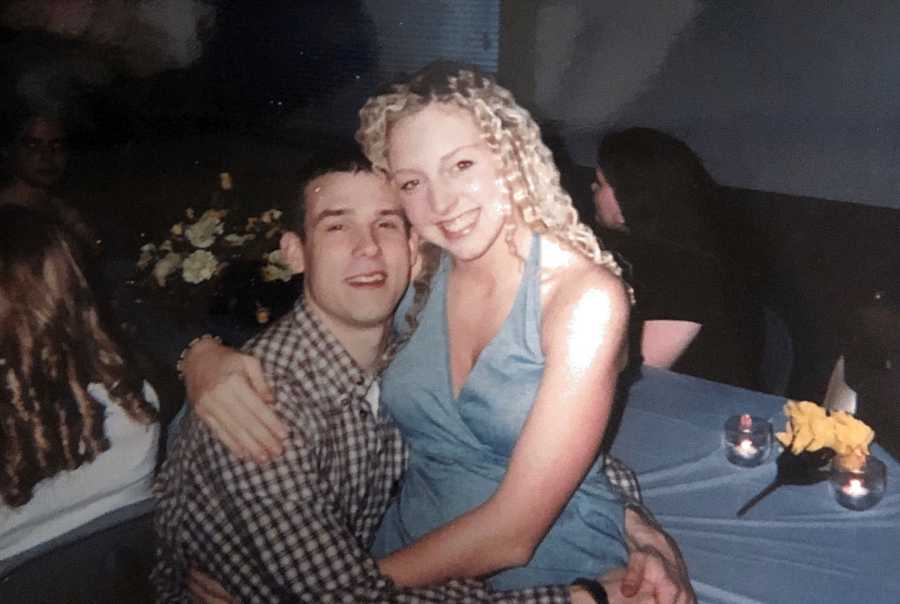 Not long after we were engaged, we were told that Daniel may have trouble fathering children. Apparently there was a botched surgery when he was very young, but no one could be sure how it would fully affect him at 20 years old. After some initial testing, we found that his counts were very low, and we would probably need some fertility treatments to have a family.  As 18 and 20-year-olds, I don't think we grasped the seriousness of his infertility.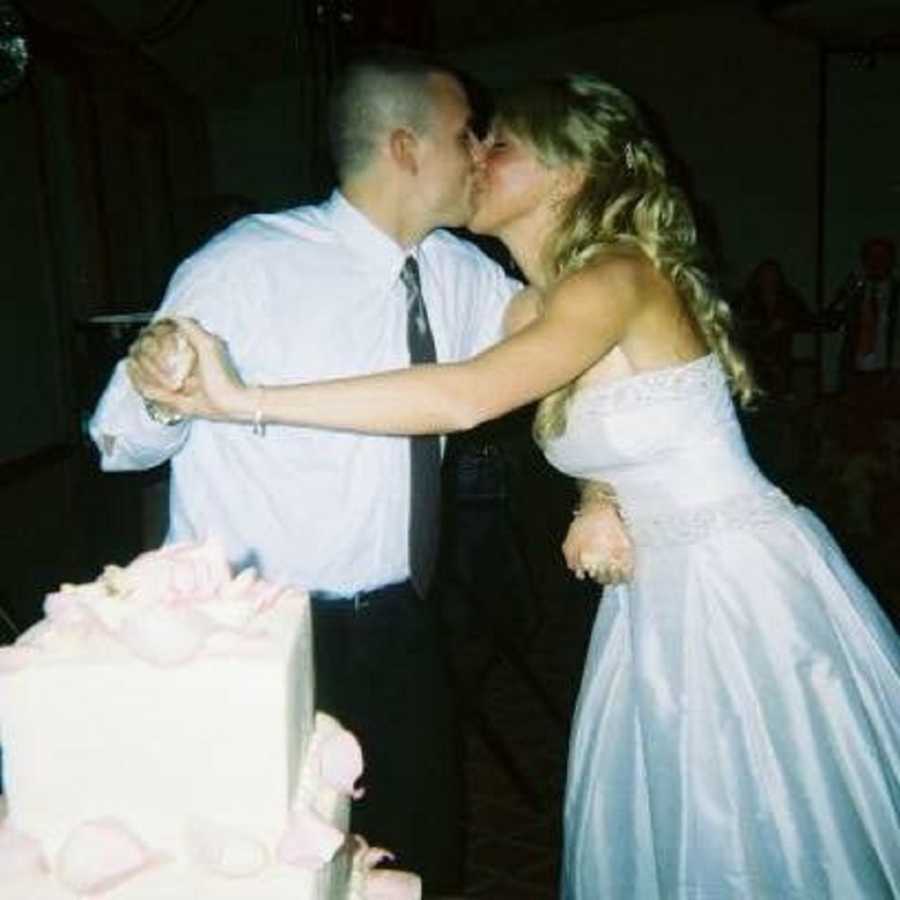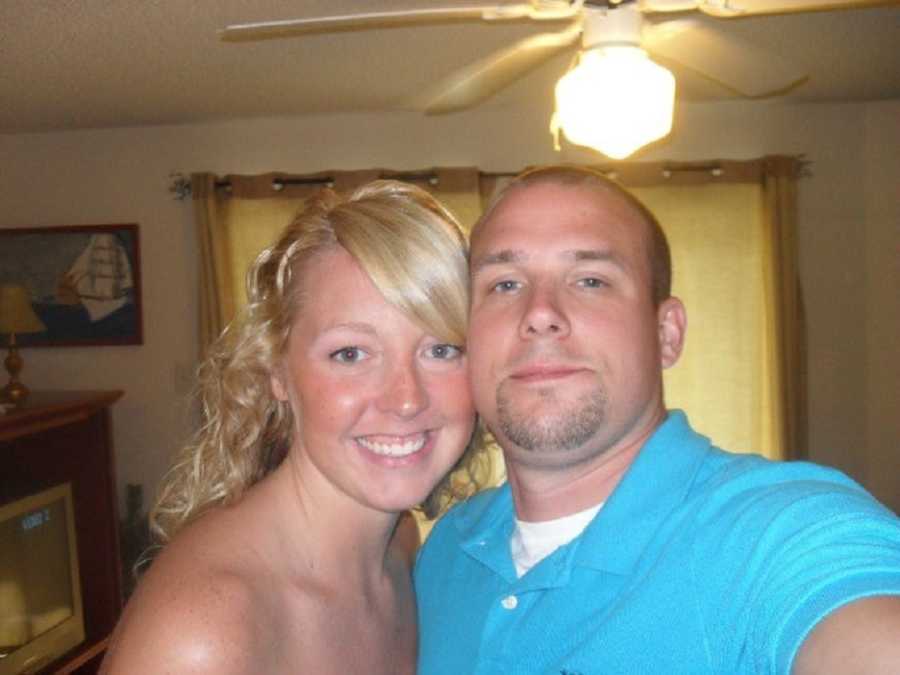 Fast forward four years, and I began thinking that all was not right with me, either. Should menstrual cramps hurt this bad? Is it normal to actually fear 'that time of the month' because you know what is coming? I didn't think so, and my doctor confirmed it. I had a huge endometrioma cyst on my ovary, and endometriosis was growing pretty much everywhere in my abdomen. That summer, I had the first of three surgeries to remove the cysts and endometriosis. It just kept coming back. I started getting shots every six weeks to slow the growth, and that worked for a couple more years, until those injections started making me really sick.
Meanwhile, Daniel and I went to a fertility clinic to see what we would need to do to conceive. At this point Daniel's counts had dropped to almost nothing, and when I say almost nothing, I mean six live sperm were found. Six!  No six million or six thousand. Just six. That's okay, we thought. We would need the most extensive IVF procedures, but we were willing to do whatever it takes. Until… we couldn't get financing for the procedures. Bomb. Now it's hitting us. This isn't going to be quick. It's not going to be easy. And how in the world will we ever afford it? We had Daniel's sperm frozen and said, 'we'll figure it out.'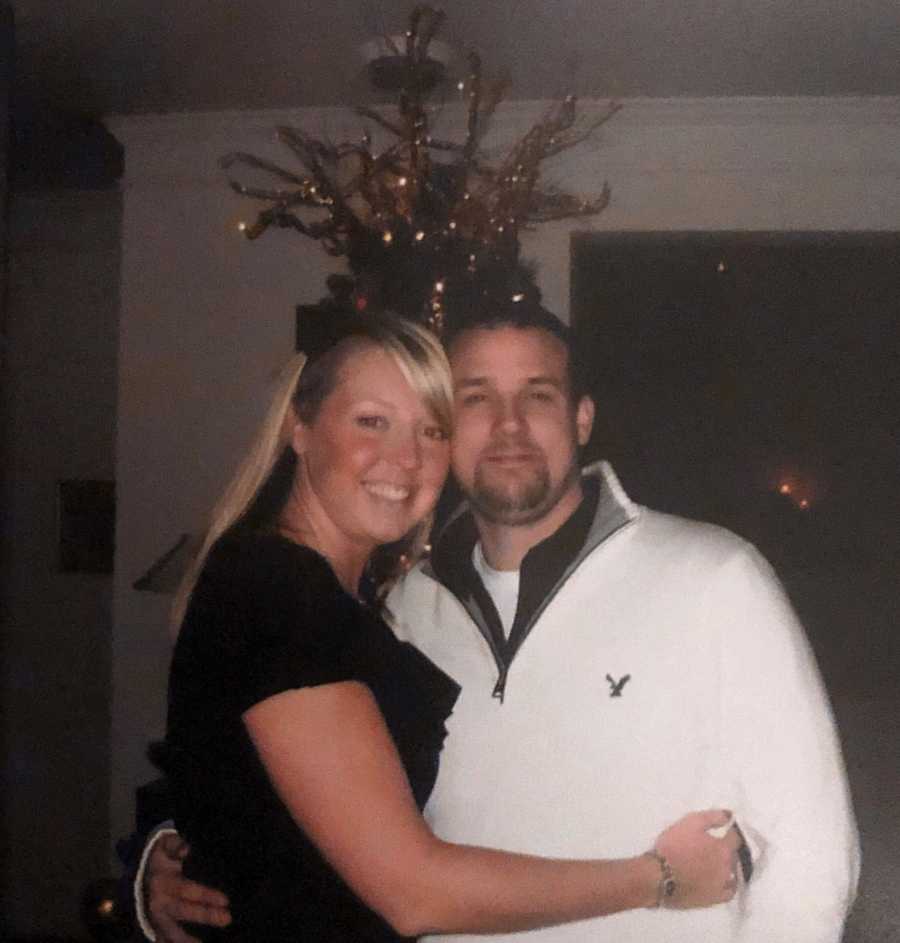 A year later, we got a letter in the mail letting us know that the yearly fee to keep his sperm frozen was due. It was hundreds of dollars. My injections were making me really sick, and I had been discussing other options with my doctor. I can remember this moment so vividly. We were at a crossroads. We had to make a decision about our future– our family, right now. Standing in the kitchen, we talked about wanting children. That's all we really wanted. Do we really need a child that looks like us? Can we afford to try IVF again if it doesn't work the first time? We knew the odds, and they weren't good. If we spent $14,000 on fertility procedures and they didn't work, how in the world could we afford to do anything else? We held each other and cried. And we let it go. We let go of the dream of those giant kids with blue eyes, and our daughters with curly blonde hair. I let go of the dream of ever being pregnant, and I'll tell you, to this day almost 10 years later, that's the hardest pill to swallow. We let it all go, and decided it didn't matter that our children wouldn't have our genetics. We just wanted to be parents.
That summer, at 26 years old, I voluntarily had a hysterectomy. I was done with the injections, the surgeries, and the pain. What good was it to me anyway? We knew our path. I will never regret that decision. It was the best thing I've ever done, and I was finally able to let go this dream that somehow, some way, a miracle would happen and I would get pregnant. I felt free.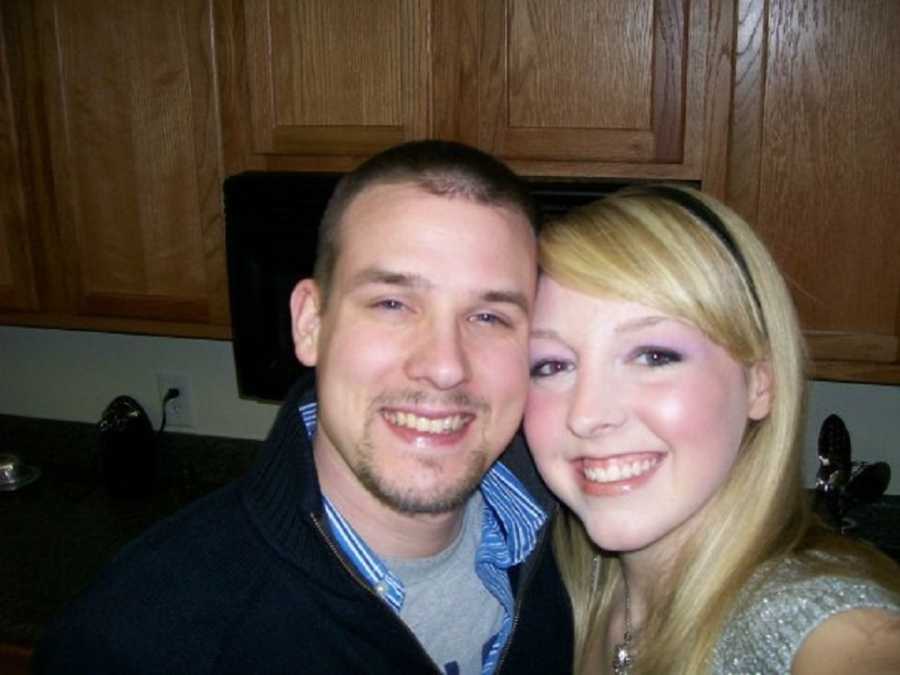 We began researching adoption immediately, but we still couldn't afford to really do anything through an agency. We decided to try fostering. Maybe, just maybe, we could adopt through foster care. So, we began the foster care classes locally. We completed every requirement except the CPR and first aid class, when I got a phone call from a social worker. 'We're sorry, but unless you are willing to take a child 9 years old or older, we just don't have a need for you in your area'.  Another crushing blow.
Around this same time; however, I found a small adoption agency in Nashville, and it looked like we might just be able to afford them. In September of 2011 we got a letter in the mail from them letting us know that they were starting a new adoption class– one of only two they do each year. This was it. We were actually moving forward. In these classes, we discovered a tiny community of about 6 couples just like us. People who wanted to be parents, but couldn't conceive. Women who knew the pain and jealousies I felt at never being pregnant. We met the kindest, sweetest social workers, who really cared about all of us. People don't tell you what a long process adoption can be. We started those classes in September, and were home study approved the next March.
On May 25, just over two months since our home study had been approved, I was getting ready to meet Daniel for lunch when I got a call from the agency. When I saw the agency name on the caller ID, my heart literally stopped and I remember thinking, 'This better not be some recorded message!' It wasn't. It was our case worker. A baby girl had been born a week earlier, and we had been chosen to meet with the birth parents. She gave me all the details and asked if we wanted to move forward, but made sure to stress that it was just a meeting to see if it felt right.
On May 31, we met Melissa and Philip for the first time. I can't explain how four people who are so different can seem so much alike. We had met with two previous birth families, but this felt so different. After the meeting at Melissa's mother's home, we got back in the car with the case workers and one of them said, 'They want to proceed with you guys.' I remember thinking, 'Say that again' in disbelief. Daniel and I clutched hands in the back seat. Philip and Melissa still had four days to change their minds, but as of that moment, we would be bringing our daughter home in the next few days.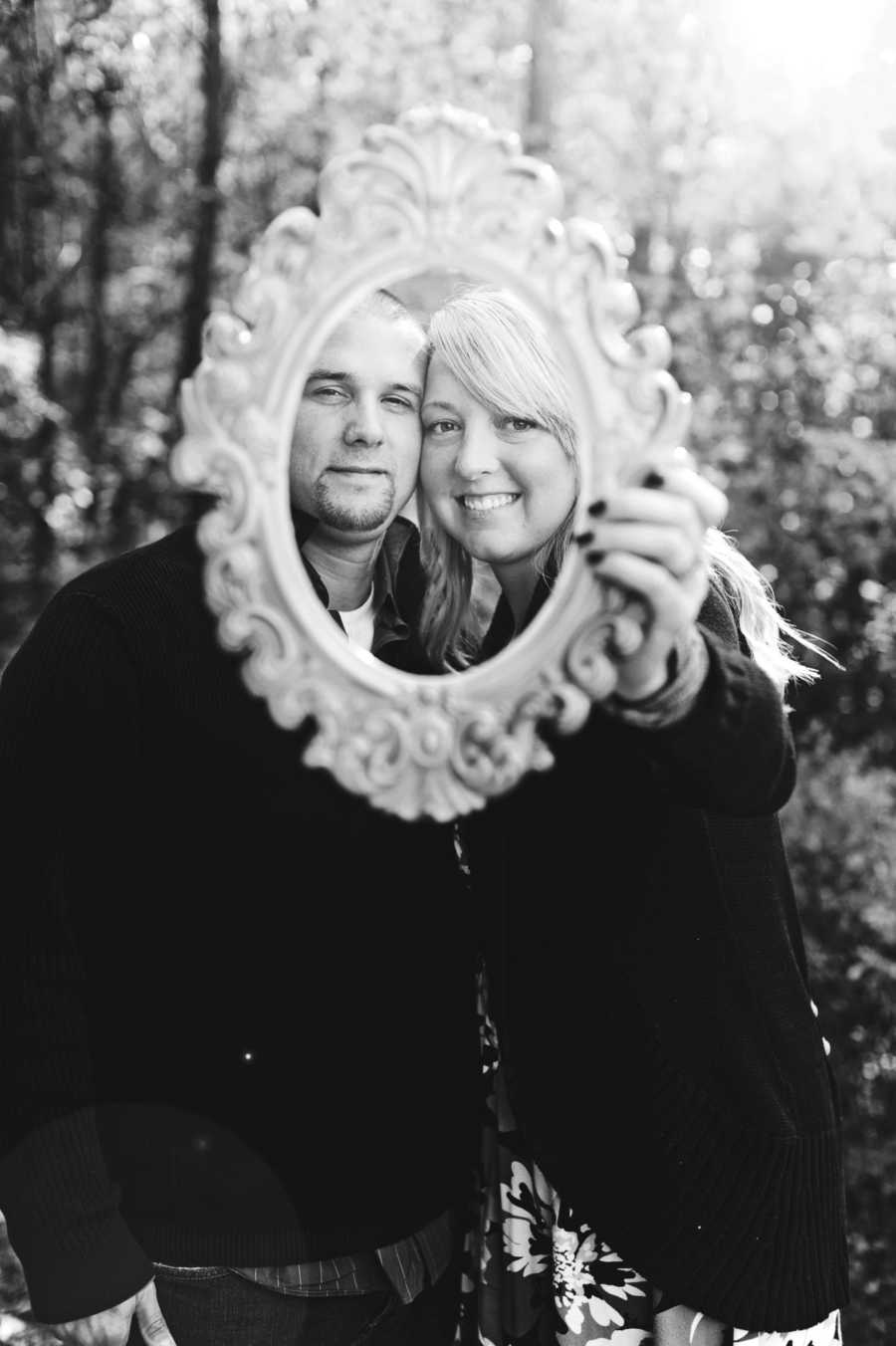 The next day, on June 1, I was at a teacher in-service. I remember getting in my car around 11 a.m. and seeing yet another call from the adoption agency. In my heart of hearts, I just knew they were calling to say that the birth parents had changed their minds. To my absolute relief and surprise, they were actually calling to let us know that the baby girl was unexpectedly getting out of the hospital that day, and they wanted to know if we could bring her home! Um, what?? After calling and talking to Daniel, we decided to go against everything we had promised ourselves about not bringing a child home before the parental rights are completely terminated, and we said, 'Of course!'
On that day, at around 2 p.m. in the afternoon, we met, held, and brought home our daughter, Elle. You know the saying, 'always a bridesmaid, never a bride'? Well, I coined the phrase, 'always an aunt, never a mother'. I remember just being in complete shock that she was ours. How can we go from wanting and praying for a child two days ago, and here she is? I was the fun aunt, the one who wanted kids so badly that I took my nieces and nephews everywhere so that in my mind I could pretend I was a mom for a little while.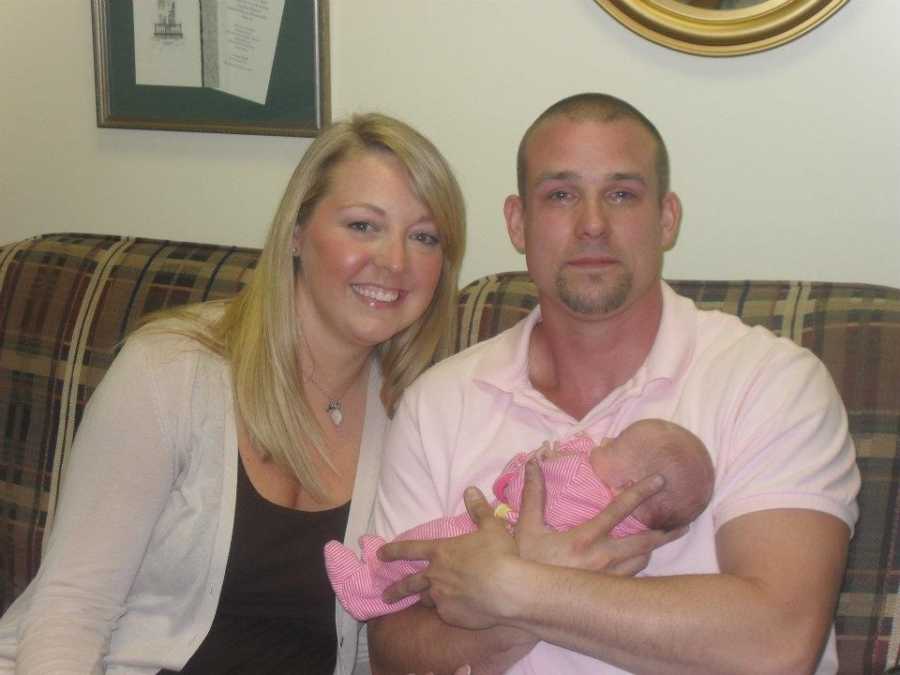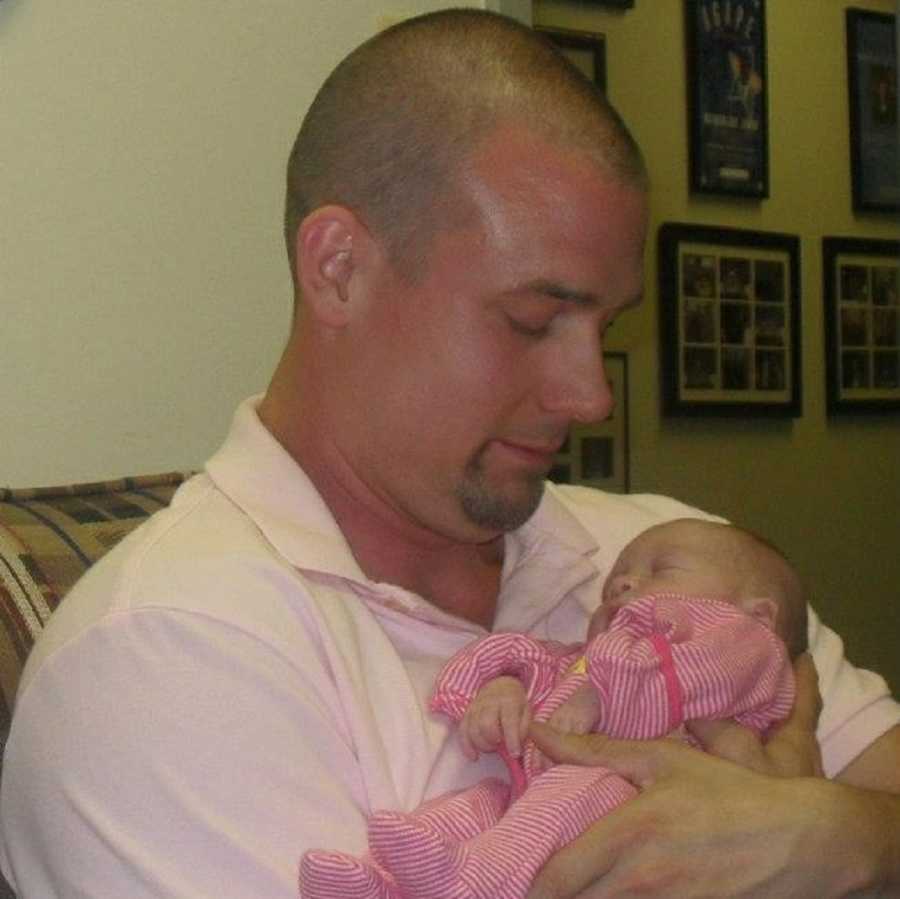 From the moment we met and held her at the agency, all the fear, all the anxieties, all the jealousies melted away. How could I have known that for the past nine months while I had cried, and prayed, and worried over ever being a parent, our daughter was being carried and nurtured, and loved by her birth parents. God had a plan. He had a plan for all of us that we couldn't see, but in His wisdom He laid out our path. What a humbling experience to know that you have been chosen by birth parents and entrusted with their most precious being. I can't know their pain, but I can only imagine the strength it takes to give a part of yourself away freely. I imagine that's a strength that most of us will never be capable of.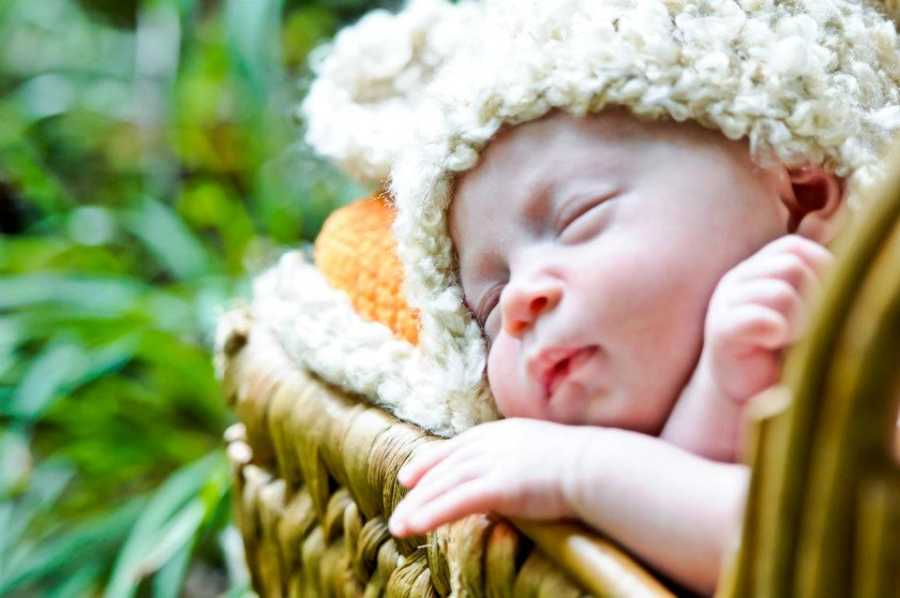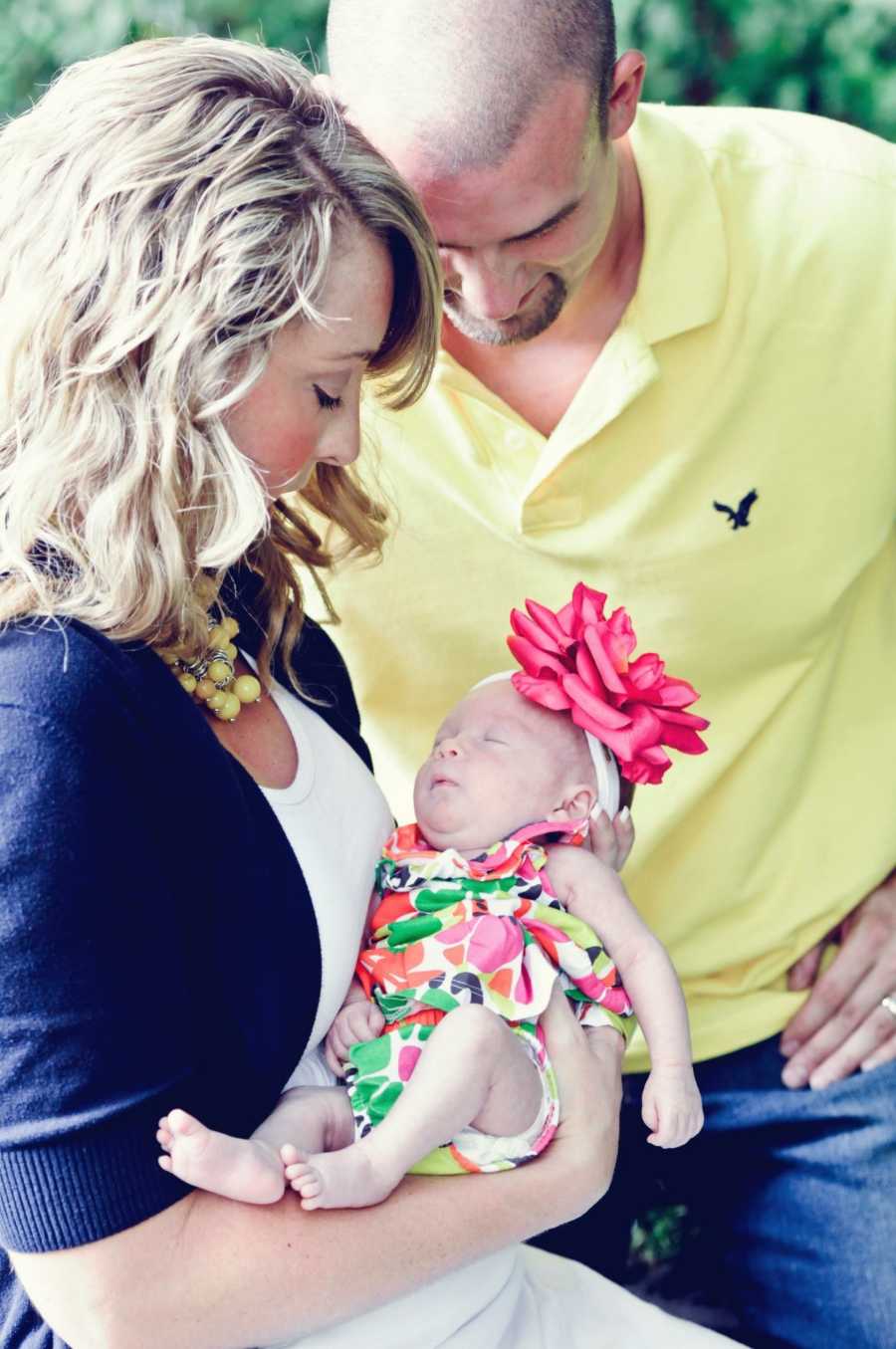 We knew they wanted an open adoption, and we were also open to that idea even though we didn't know what that meant for us yet. In our gratitude, we set out to honor the pledge we made for an open adoption. It has not always been easy. The first time we met with Philip and Melissa after we brought Elle home was about six months later. For days leading up to the meeting, I had a lot of anxiety. I felt that Elle and Melissa would have a bond that I never could have. To my surprise, there was no 'magic' connection. Of course, Elle didn't remember them (she was a six month old!), and at the end of the meeting, she wanted to go home with Mama and Daddy. So, for all the anxiety I had before hand, I felt at peace afterwards.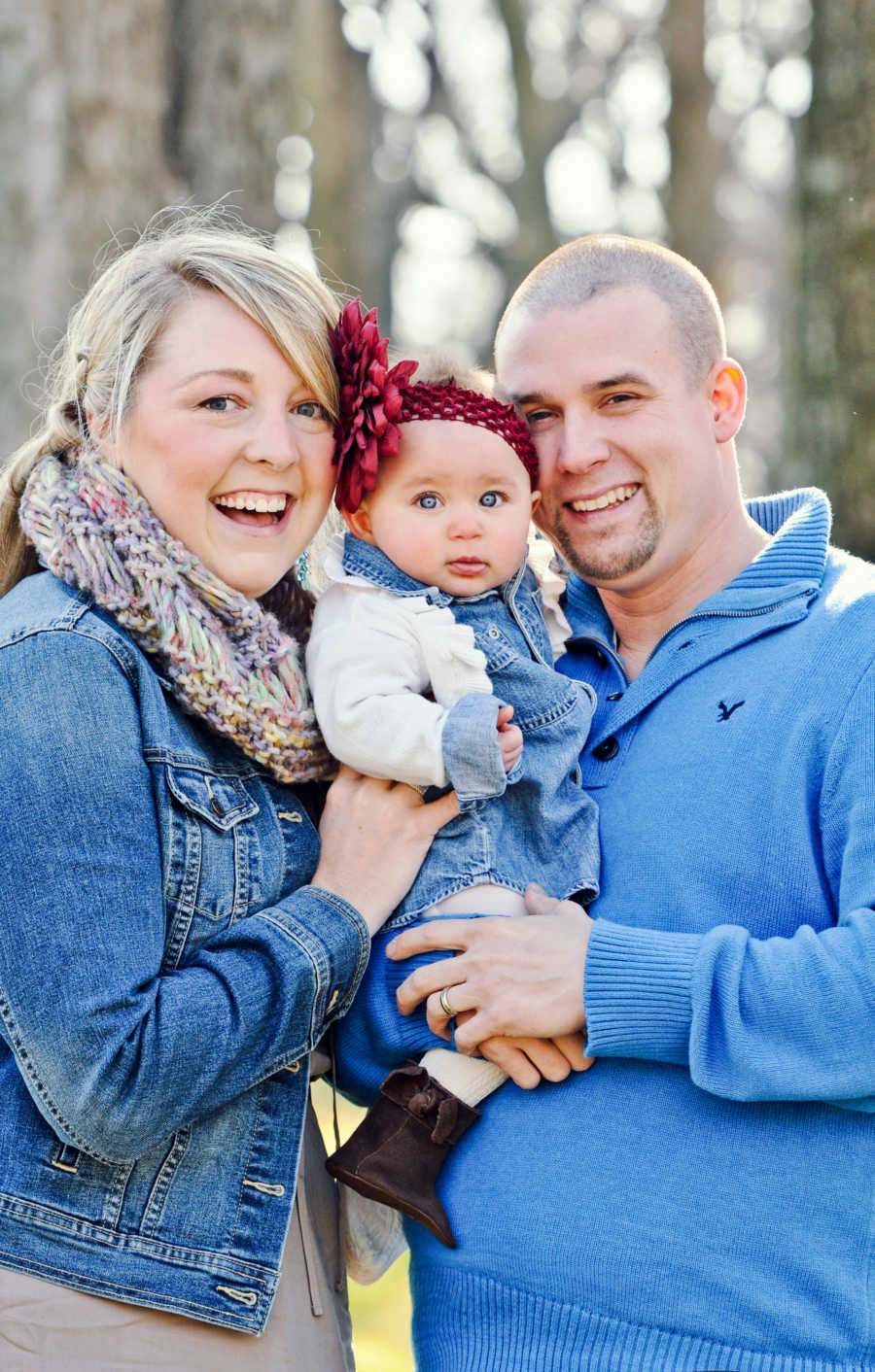 Now, our open adoption is about so much more than gratitude. We want our child to know that she is loved by so many people. So incredibly loved. She has met grandmothers, an aunt, and, her greatest excitement, siblings. Elle has two half sisters and a half brother, and open adoption has brought them together.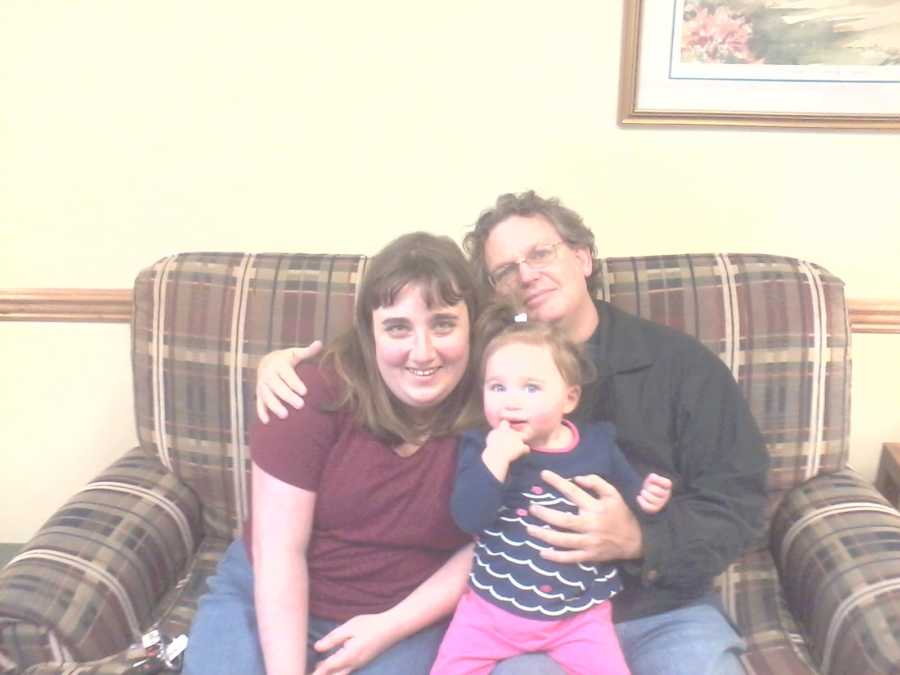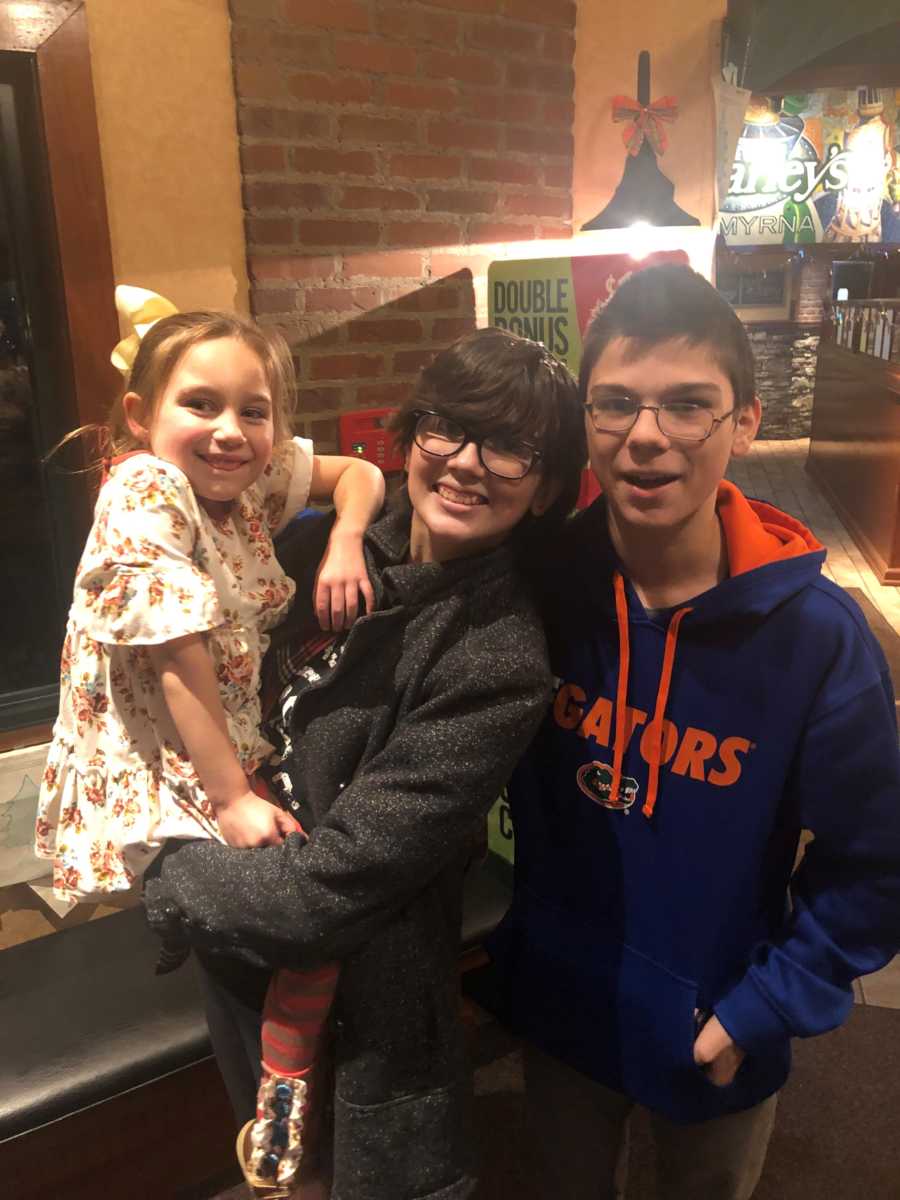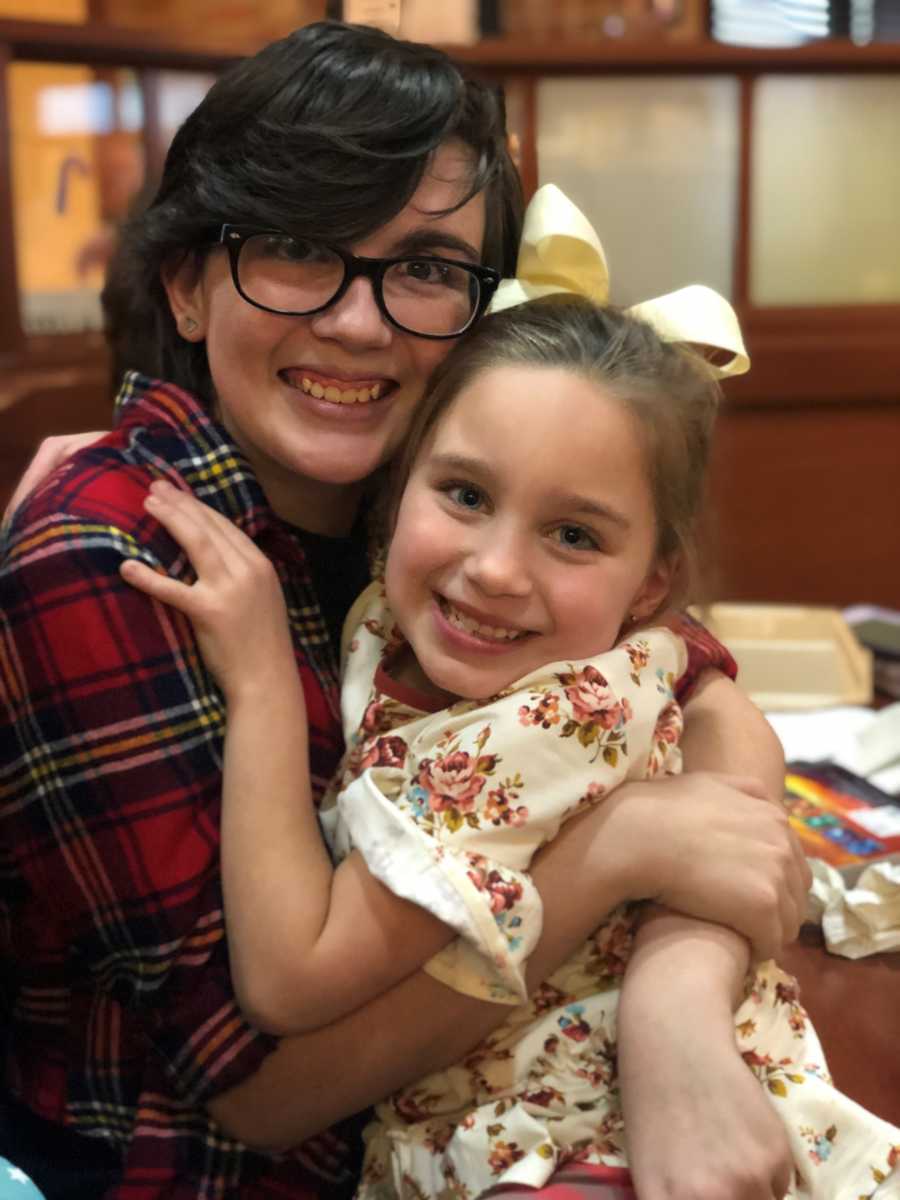 Daniel and I are passionate about open adoption because we continue to see first hand how incredibly important it has been for Elle. We hope she never wonders if her birth family loved her, but if she does, they are there for her to talk to. We know she misses her brother and sisters; she talks about them almost daily. But, open adoption has given them a relationship. While they can't be together every day, they also won't completely be apart.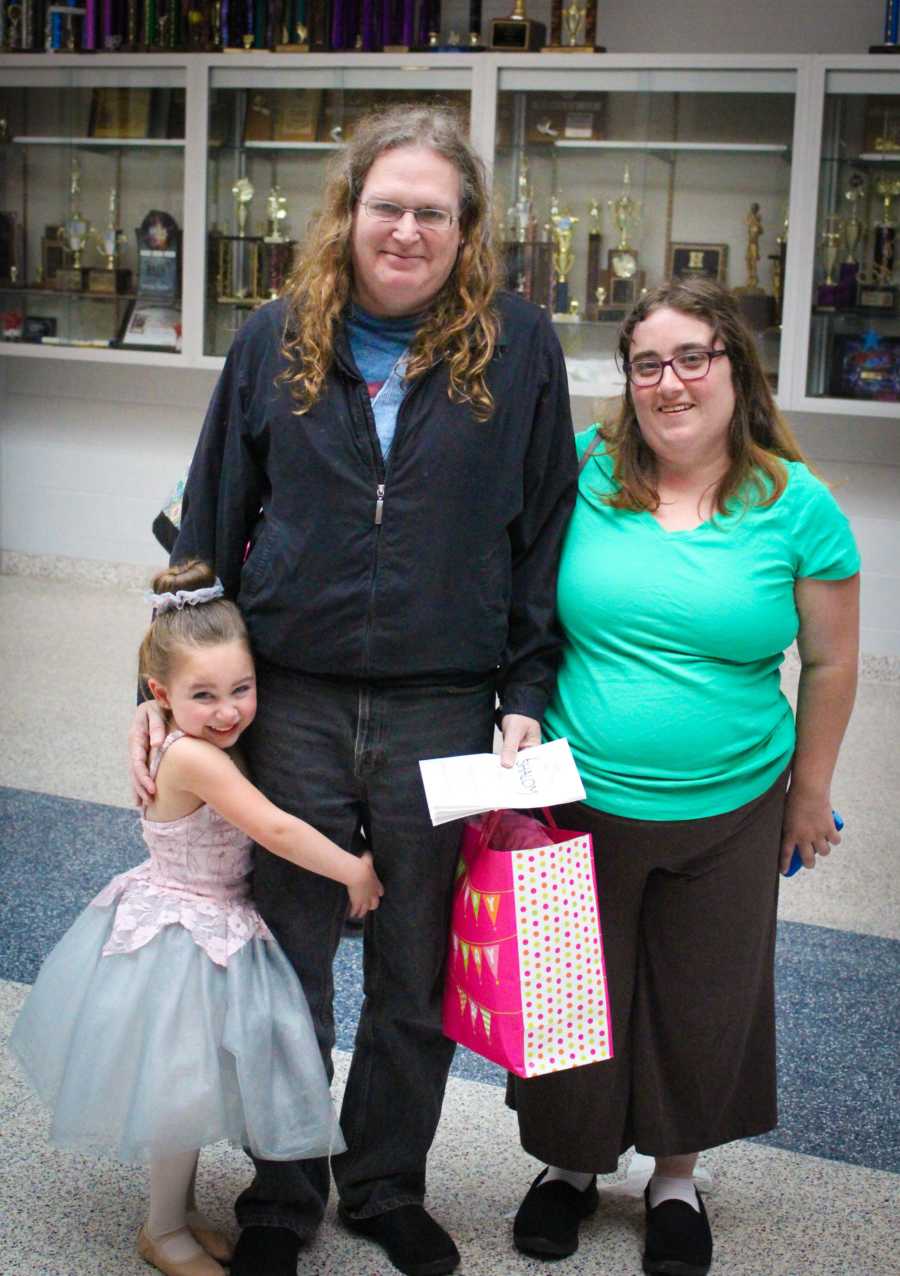 Through our journey we have learned that adoption is a God thing. It just is. You can't rush it, you can't force it, you can't speed it up, and you can't make yourself 'vanilla' to appeal to the masses. As we walk this journey again to grow our family, we are finding that we must learn these lessons all over. We would not change a single thing about our journey. Having our daughter, this tiny brown haired, blue eyed marvel, has been worth it all."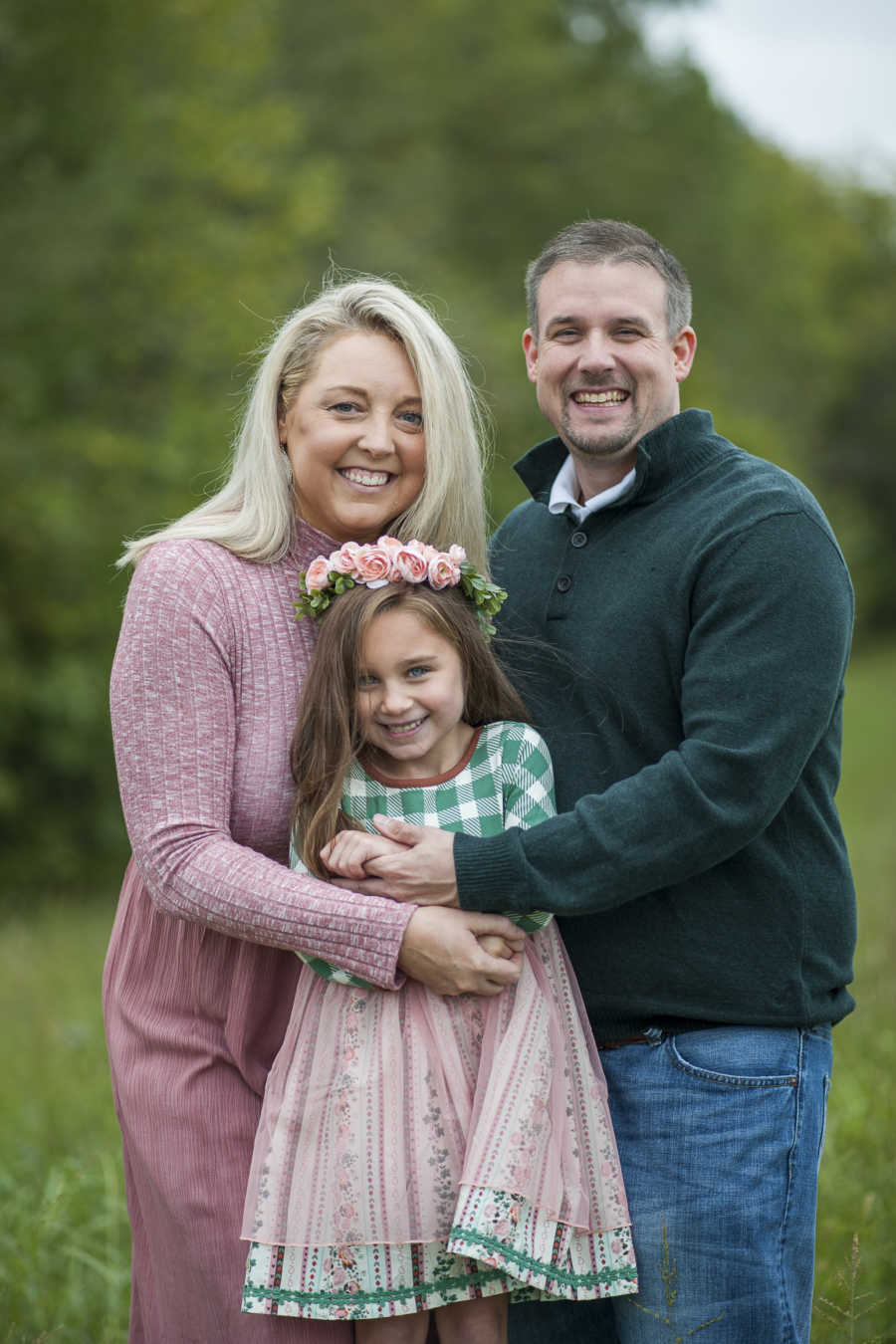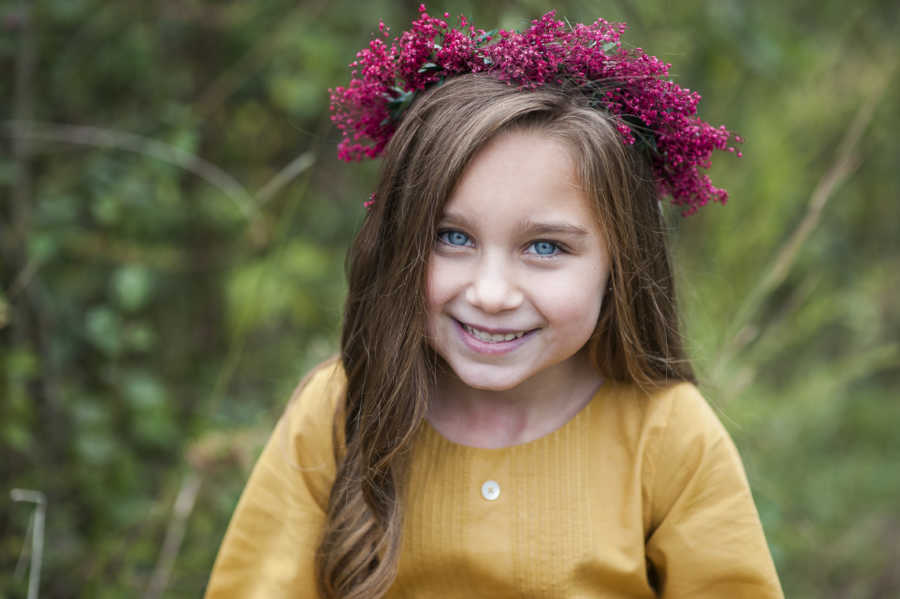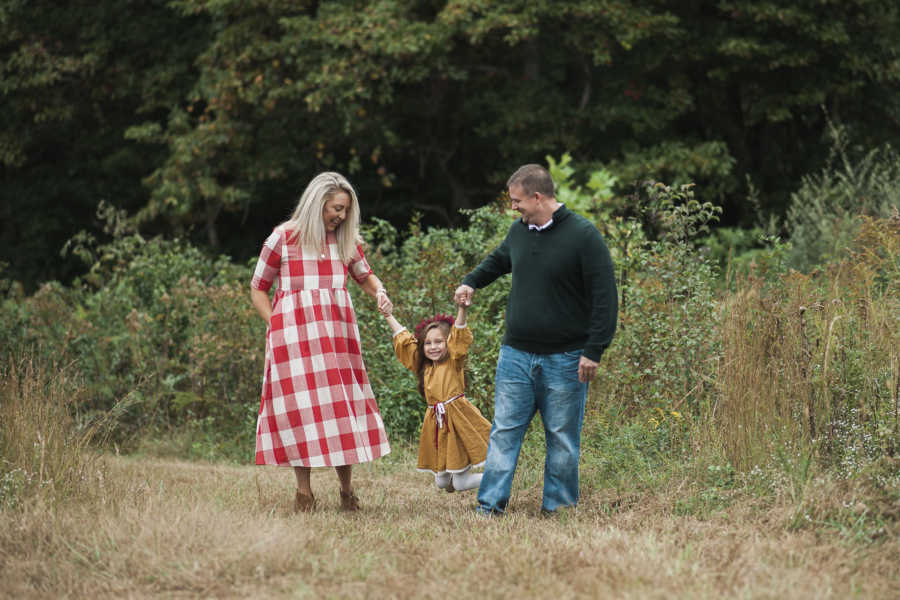 This story was submitted to Love What Matters by Lauren Dean of Tennessee. You can follow her journey on Instagram. Do you have a similar experience? We'd like to hear your important journey. Submit your own story here, and be sure to subscribe to our free email newsletter for our best stories.
Read more stories like this:
'My husband said we should schedule a vasectomy. I remember laughing. I'm 36, I've been off birth control 10 years, we've never even had 1 positive pregnancy test! Fast forward 1 month later.'
'I wanted to be sterilized. 'You need your husband's permission,' I was told. I was stunned. As an adult woman, why did I need my husband's blessing to make decisions about MY body?'
Help us show compassion is contagious. SHARE this beautiful story on Facebook with your friends and family.