"I was walking in our old neighborhood the other day. The same route it would take me to get from my house to yours. During that 11-minute route I couldn't help but find myself singing a Poison song as if it was still blaring from my Walkman. I smiled thinking about the point I would need to flip from side A to side B and could feel the heaviness of the square shaped tape deck in my hand. Big black head phones wrapped ear to ear. Walking that route reminded me that our friendship was created in those easy days, the ones in summer that felt endless and seemed to stretch on forever. The ones that bumped and rolled into one another making summer break just feel like one continuous loop of sunshine and sprinklers and long walks. Days we dressed our Barbie dolls and hung out in your dad's camper parked in the corner of your driveway. Watching Brady Bunch reruns together and walking to the ice cream stand down the street. Ordering soft serve cones with sprinkles. Spending hours talking about our dreams for the future. Our plans to move cross country to California.
That simple life we had together would not last, but our friendship did. No matter what problems faced us, we tackled them together. You have always been there for me. You supported me during the difficult times and shared in my happiness during the good times. You were everything I could have asked for in a best friend… and more.
You have been there through it all. You were the one that helped me navigate the hallways and complicated social hierarchy of middle school. You taught me how to fight back when I was bullied by others. You were patient as I found myself tucked between a music stand and a pair of cheerleader pom poms. You were understanding when I chose a social group different than the one you were part of.  Supportive when my college pick wasn't across the country like we had long planned.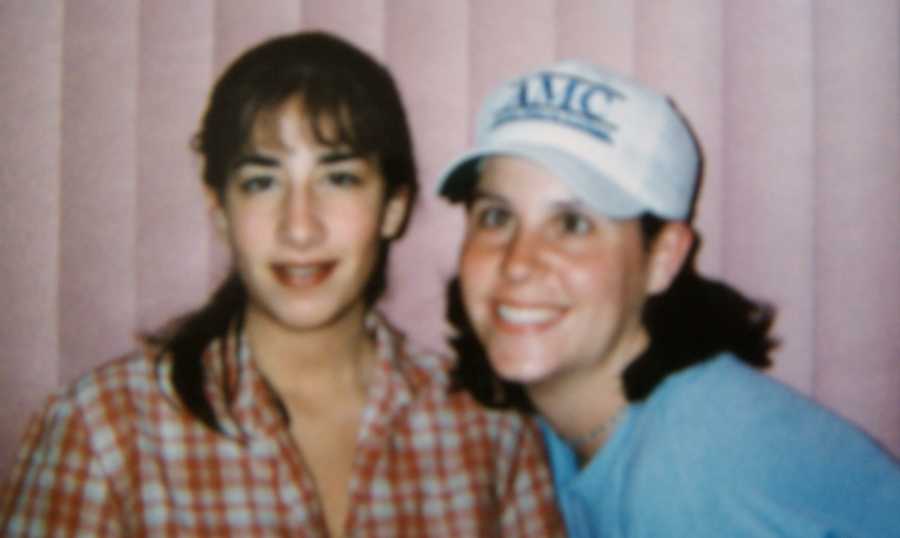 When I lost my father at 18 years old, you were there. You didn't force me to talk about my emotions, you didn't constantly ask how I was or inundate me with a thousand questions. You just sat with me and let your support be known by your presence. You shared your protective father with me when I no longer had one, but needed one so desperately. You were there for me when my first love broke my heart. When I laid in bed and wondered if my broken heart was literally going to kill me. You sat next to me and reassured me gently the pain would pass.
You allowed me to share in your first days of motherhood, being one of the first to hold your precious baby boy. You included me in the most important parts of your life, letting me support you. Allowing me to just be whoever I was. No explanation needed.
When we were in the trenches as young parents there were days I would call you crying because the task of being an adult was too overwhelming. I called you on days I didn't feel like enough of a wife or mother. On those days I fell short, you have reminded me who I am and all I deserve and offer. You were gentle and kind to irrational postpartum me. You never led with cruelness or insult when I made stupid mistakes or bad judgment calls.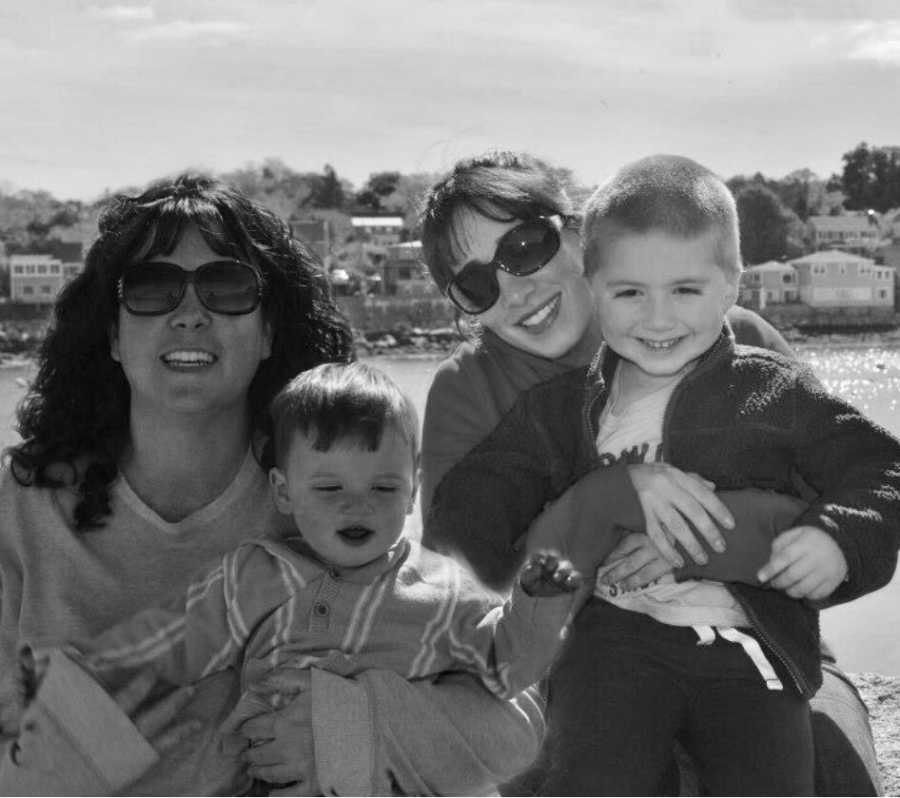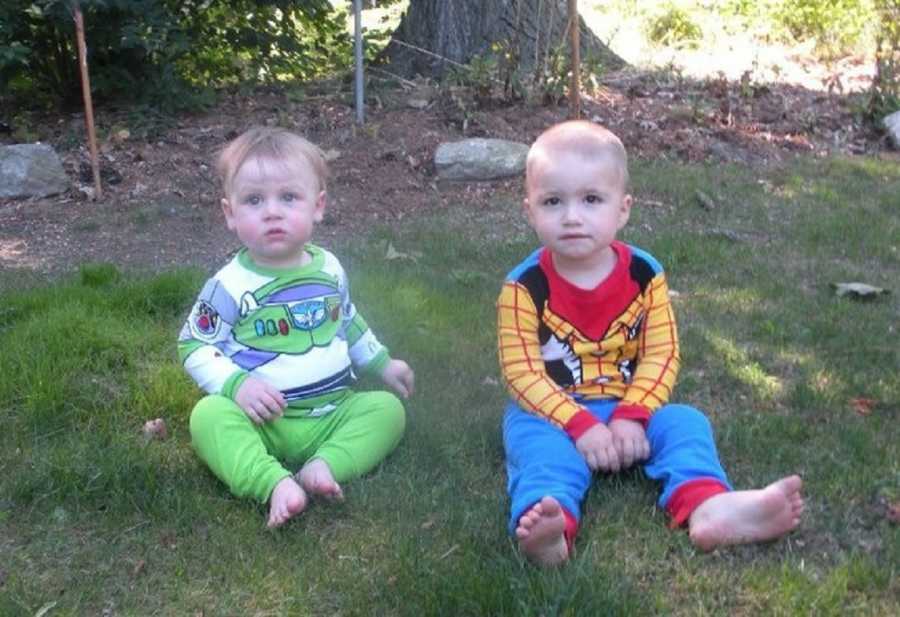 You have been a constant in my life since I was 8 years old. Your support and advice weave through my life like thread. No, like glue. You find a way to hold it all together for me even when every bit of me is falling apart. You often say just the right thing and sometimes you say nothing at all, which turns out is exactly what I need at times as well.
You are my confidant, the one I can rely on, believe in. Like the timeworn oak tree in the back corner of my yard… Full of my history, always there waiting to shade me from the elements. Beautiful, trusting and true – you are my best friend.
You are an amazing human being. Your strength inspires me. You have tackled adversity on so many levels and with such grace and dignity. You are generous and kind and always so open and mindful of people and their journeys. You are a deep thinker and so compassionate. You have often encouraged me to look at people and issues in a new light and find a new perspective on things.
On days that feel so hard and you feel alone, know I am with you always, cheering you on. I am ready with a shoulder to cry on when life just isn't fair. I'm that friend who will take 100 pics of you until we get just the right angle. A friend who will bring you ice cream or watch you consume a brownie sundae with no judgment. I'll give you the last slice of pizza and laugh with you until our stomachs hurt. I will be there for you today, tomorrow, and forever. And I hope to be even half of the friend you have been to me.
Your friendship is one of the best gifts I have ever received, so thank you. Thank you for always loving me unconditionally. Thank you for accepting all parts of me, celebrating me, picking up my broken pieces. Thank you for sharing victories with me, sharing defeats with me. Thank you for being the keeper of my secrets. Thanks you for advocating for me. Thank you for just being you, my very best friend."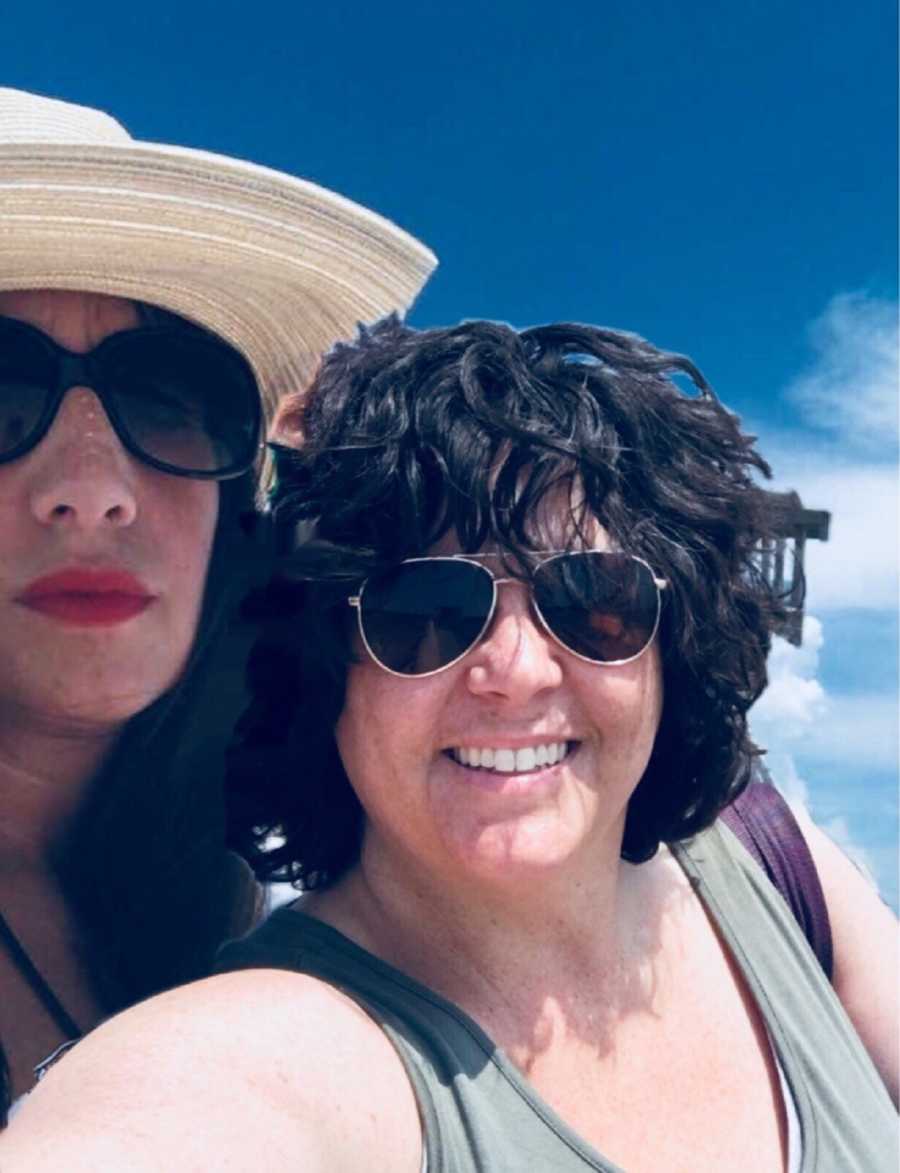 This story was submitted to Love What Matters by Adrienne Anzelmo of Massachusetts. Submit your story here, and subscribe to our best stories in our free newsletter here.
SHARE this story with your best friend to let them know you care!