Trigger Warning: This story contains mention of child loss that may be triggering to some.
"Our story is long, convoluted, full of tragedy and triumphs, and love. Lots of love. Dave and I met in the second grade. He was the pesky little boy I was asked to sit next to as sort of a 'good example.' While he remained at the school we were attending, I left and came back my freshman year of high school. Dave and I became best friends our sophomore year, and by junior year, we knew we had a connection, deep respect, and love between us. I vividly remember talking to Dave in the hall, right outside his locker, about wanting to adopt children someday. I have always been an old soul, and I have always known my life would look different, and I was okay with that, but here we were in the halls of our high school, 16 years old, and talking about major family planning events!
High school graduation came and went. While we were both attending colleges in Oregon, on Valentine's Day, 2001, Dave took me to dinner, got down on one knee, and purposed to me. We were 19 years old and still, we knew this was right. So many people try to persuade young people to not get married, to not commit, to not share your life with someone else but for us, it was right. It was inspired. It was two people who deeply cared for one another and were best friends, making a big decision and keeping the promises made for decades to come. We were married on a cold night—December 21, 2001. We toasted with sparkling cider, we danced, and our high school and childhood friends attended our wedding (one was the DJ!).
I think just about everything was donated, or people helped in some way. They wanted to give us a beautiful night to remember. I bought my dress for $600, my dad paid for the church, my mother-in-law paid for a photographer for the wedding, and life-long friends photographed the reception. My best friend's mom donated fruit and dip, and I still have the fondest memories of picking out a cake with Dave's mom and sister. My sister helped me with our party favors—a clear glass ornament with the scripture 'love never fails' printed on a ribbon, and we tied those to the top of each of the 300 ornaments. I still see those ornaments on family and friends' Christmas trees, and I myself place a few on our tree every year. It was a beautiful night, so full of hope, future, love.
I think I go back to this because this is where it all began, the making of this beautiful family. It began with two kids in love, knowing we would be building a life together. Best friends, committed. Getting married at 20, we were so poor, we decided to move back to Washington. I attended Cornish College of the Arts as a dancer and worked with drug-exposed babies at Pediatric Interim Care Center, and Dave entered the workforce. About a year into our marriage, I was in extreme pain. I was in a ballet class when I felt extremely faint, and my college director told me to go lie down in the staff lounge. That night while I was working, the pain got worse. I was born with Hirschprung's disease and had battled a partial colectomy, colostomy bags, and bowel obstructions my whole life, but this felt different.
After my shift at work, Dave took me to the ER. The doctor asked if I might be pregnant, and I said, 'No, I am on birth control pills.' They ran tests and sure enough, I was pregnant! I will never forget the look on Dave's face, pure joy, and surprise. While I was on birth control pills, my colon was not absorbing the medication, and I became pregnant. But within those few moments of seeing Dave's face, I also knew something was wrong. I was in so much pain and so weak. They took me into an ultrasound room and confirmed the pregnancy was ectopic and I was bleeding internally. I was rushed to surgery only to wake up, no longer pregnant, and once again recovering from an operation. Feeling loss I only knew about this baby for about 30 minutes before having to let them go.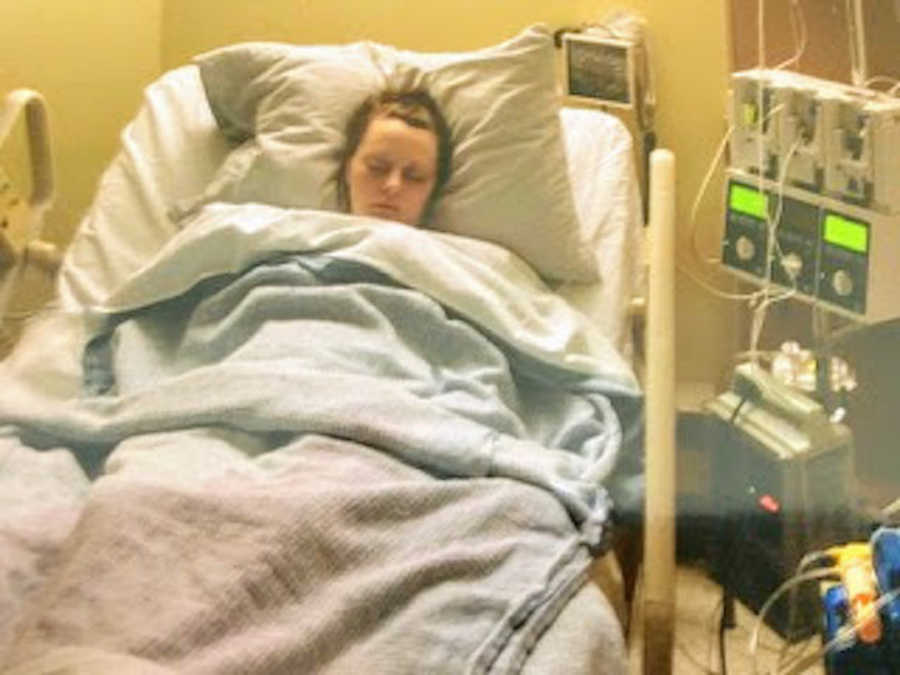 About 2 years later, I purchased my own ballet school, and the same week we opened the doors, I found out I was pregnant. Due to the history of ectopic pregnancy, I was able to have an ultrasound at 6 weeks. Dave was with me, holding my hand, and there was our baby, a little bean with a beating heart. It was the most magical time. My pregnancy went so well. I was healthy, doing what I loved, and still working with the babies at PICC. Thomas David came 2 weeks early, one week before his planned C-section. He was breech, and while we did allow the doctors to flip him while he was still in my belly, he flipped right back! He is still a stubborn child! The c-section went beautifully and that night, I lay awake for hours staring at my beautiful baby boy. I could not believe this was my life!
When Thomas was about a year old, we started our journey toward foster care. I wanted all our children, whether they were biological, adopted, or foster, to grow up together. When Thomas was 18 months, I took a pregnancy test and it was positive! However, I did not feel right, I felt weak, and sick, but not morning-sickness sick, more like I was battling my old issues with my colon again. We saw the heartbeat at 6 weeks, but at 12 weeks, when we should have been able to hear the heartbeat, there was none. We did an ultrasound and the little one was gone. No heartbeat. I waited a week to see if I would miscarry naturally, but I did not. Once again, I had to drift off to sleep and wake up not pregnant.
Feeling the way I felt, I knew something was wrong with my body and I grieved the loss of the baby. I went to a new surgeon who performed more tests and biopsies on my colon. I was told my colon was still diseased. I was given a colostomy bag for 6 months to see if the rest of my colon, the healthy part, would pick back up again, start moving again. It did not. At age 25, my entire colon was removed and I was given a j-pouch and a temporary ileostomy bag. Thinking back to this time in my life, I was in fight mode. I still owned my ballet school, I was a mom to a toddler, I was a young wife, and now I was battling for my health, my life. We became licensed to foster about a year later. My ileostomy bag was removed/reversed, and the surgeries I had undergone were working! I felt amazing!
The chances of me ever becoming pregnant again were about 0%. And yet, one day, as we were setting up the nursery for our future foster babies, I just knew. I took a test and it was positive. It was a miracle. We went in for an ultrasound around 6 weeks and could not see a heartbeat. The doctor said it was probably too soon. Dave and I went out of town that weekend to his work's Christmas party, and on the way home, I started bleeding heavily. Surely I was miscarrying. My heart broke, my miracle was gone. The next day I went into my doctor, where she performed another ultrasound, and there it was, a beating heart. The placenta had separated from the uterus which caused the blood loss. And while I would now need weekly ultrasounds and bed rest, there was a heartbeat and something very special about this baby. It was a fighter.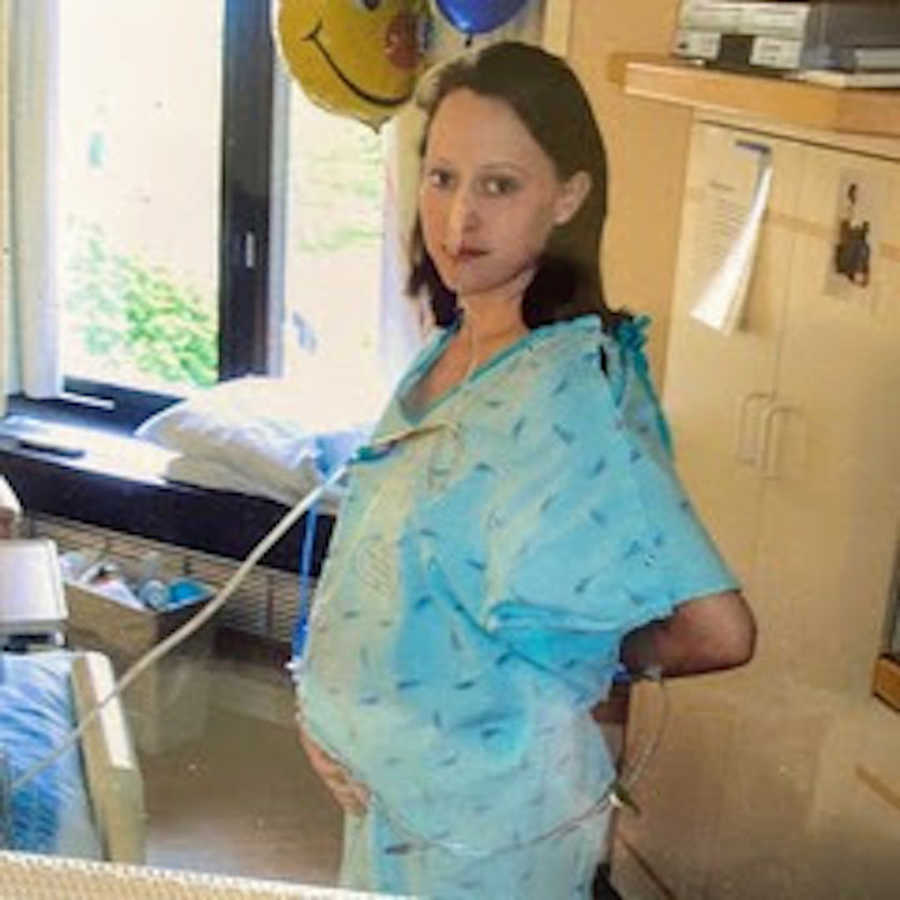 At 5 months gestation, I was able to get off bed rest and start teaching again. We learned the baby was a girl, and Thomas was so happy to learn he would be a big brother to a baby sister. Life calmed down, we had put our license on hold to prepare for this baby. The nursery we had prepared now had two cribs, so when baby girl was born we could start to foster. At 31 weeks gestation, I woke up feeling a pain I knew too well. I had a bowel obstruction. I was admitted and an NG-tube was placed. I was given steroids so when the baby was born, her lungs would be fully developed. At 32 weeks gestation, my blood pressure shot up and it was time. As I lay awake on the operating table, I was able to see my beautiful baby girl, and then she and Dave were swept away to the NICU.
I still had a few hours of surgery to go to repair my bowels and adhesions. Once I felt my stomach physically be moved, I asked to be put to sleep for the rest of the operation. When I woke the next day, I was wheeled into the NICU and held my beautiful baby girl, Addison Rebecca. She was so strong, 4 pounds of graceful beauty and vitality. Several days later, I noticed I was swollen and still in great pain. I was not healing. My incision had become infected and had to be reopened for it to heal from the inside out. I had a wound vac placed. My doctor ordered a CT and I had developed pockets of fluid throughout my abdomen. I had an infection everywhere. A PICC line was placed, as well as three drains, two in my abdomen and one through my glute into my pelvis. Now that my daughter was thriving and healthy, I was declining.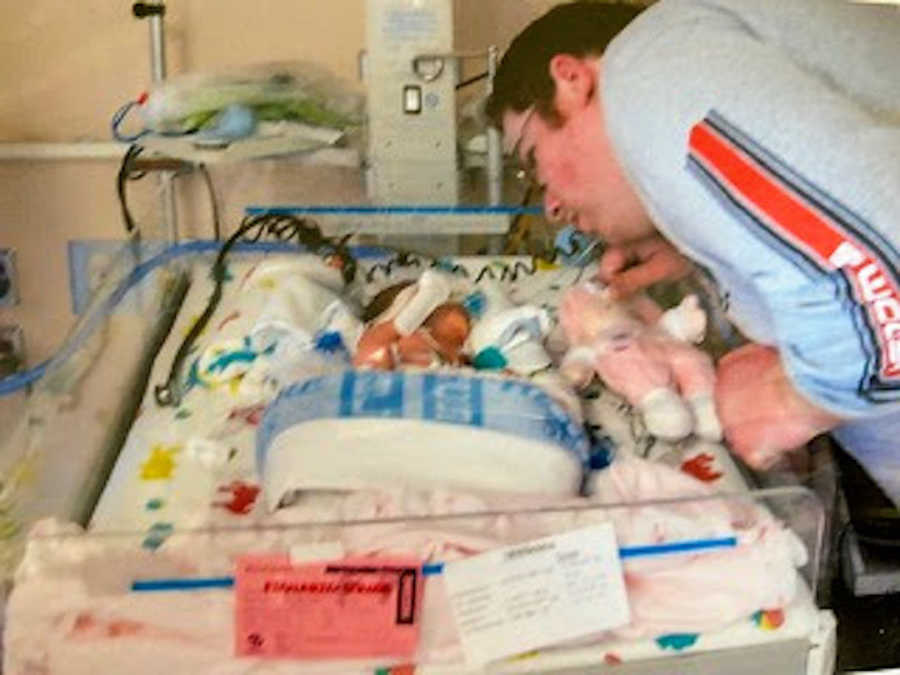 This was a very scary time for Dave. He now had a toddler, a premature baby in a NICU, and a very ill wife. The next month was a blur. I came home just 2 days before Addison was discharged and I still had a PICC line and a wound vac. Dave administered my medication into my line and helped me pack my wound. Then he would go to work. I think back to what a hero he was then, so many days I was too sick or too weak to even grasp the amount of work he did in a day. This was life—in sickness and in health. Addison and I both recovered and thrived. The next couple of years were financially devastating to us. With two of us being hospitalized for over a month, the medical bills add up very quickly. Our family of four had to move in to Dave's parent's house. We worked so hard for a year to pay everything off. I sold my business and we bought a home.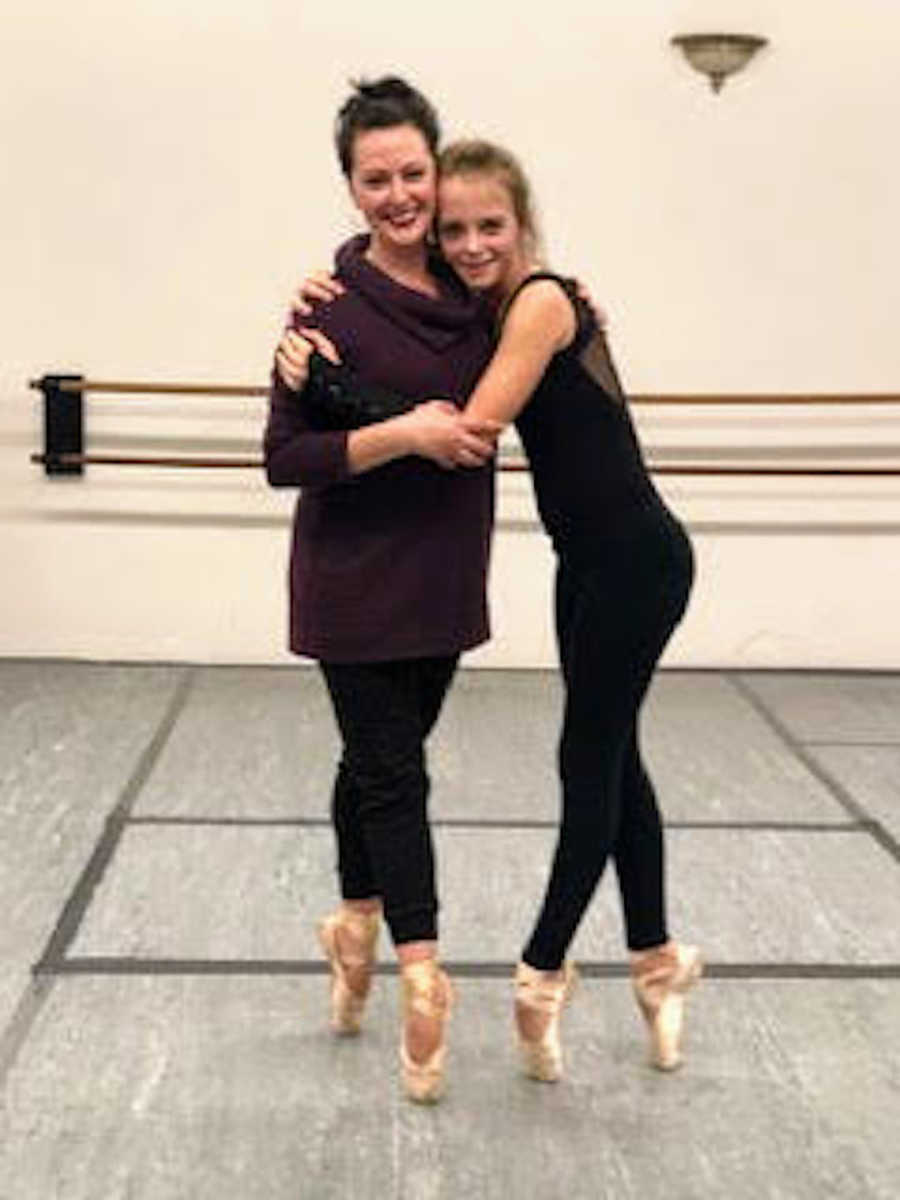 Everything was good and calm and we were finally able to accept our first foster child. June 10, 2009, we drove to my former place of employment, Pediatric Interim Care Center, the place where I learned to care for drug-exposed babies, the place that taught me so much about caring for infants, the place where my mentor took me under her wing, and we picked up a beautiful baby girl, with a head full of thick dark hair, and I smelled her in and held her close. It was an unforgettable moment. We had come full circle. Or so I thought. 9 months after Brooklyn came home, I received an email about her baby brother. That is right. Our 9-month-old foster daughter was now a big sister. Benjamin came home the next day. He was born March 8, 2010. Our home was full, our family complete. I was working as a full-time ballet director, I had four children, two biological and two foster, and life was good.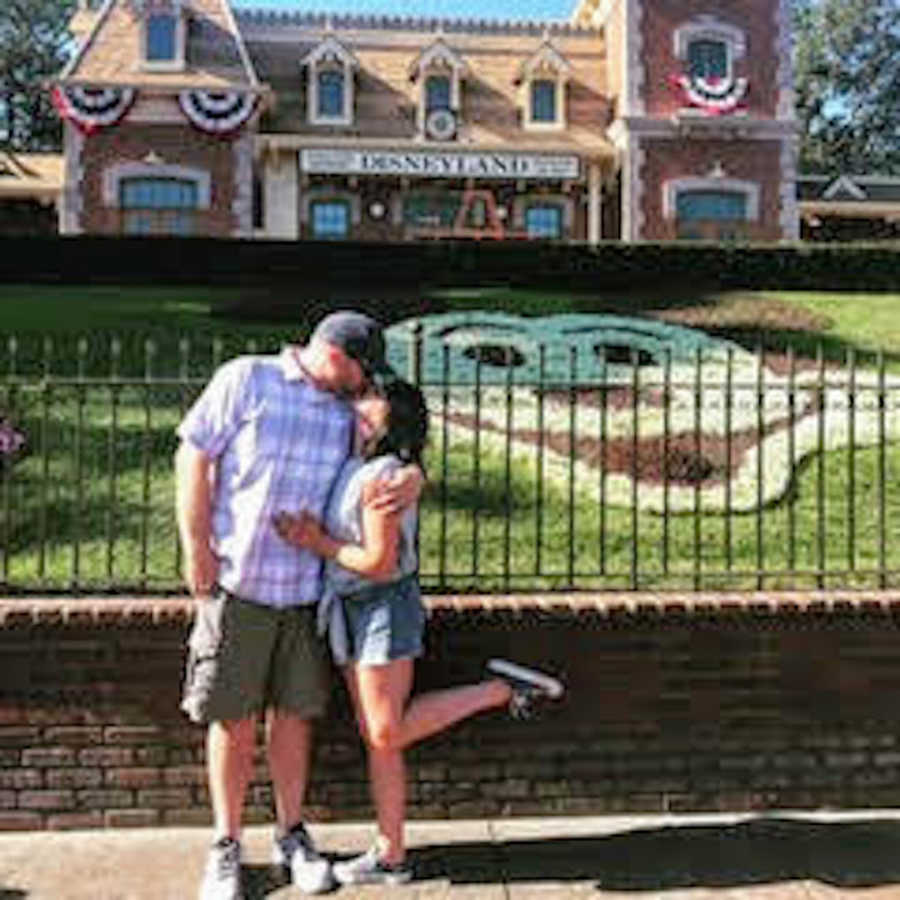 Brooklyn was adopted in October 2010. This day is one I will forever hold dear to my heart. I woke early that morning and wrote her a letter. I have a habit of writing all my children letters, sometimes on their birthdays, or their adoption days, or days when we are struggling, or days where everything seems to be going right. I woke, and I wrote her a letter and I felt such a sense of joy and thankfulness this baby girl would forever be my daughter, forever feel safe and loved. July 2, 2011, was a day that seemed to be a perfect day. I was recovering from hip surgery and was able to leave the house with my sweet family for the first time in two weeks. That evening, we promised the children they could have s'mores if they ate all their dinner. I put Baby Ben to bed, and we tried to light a fire for s'mores in our little fire pit. We could not get the fire started.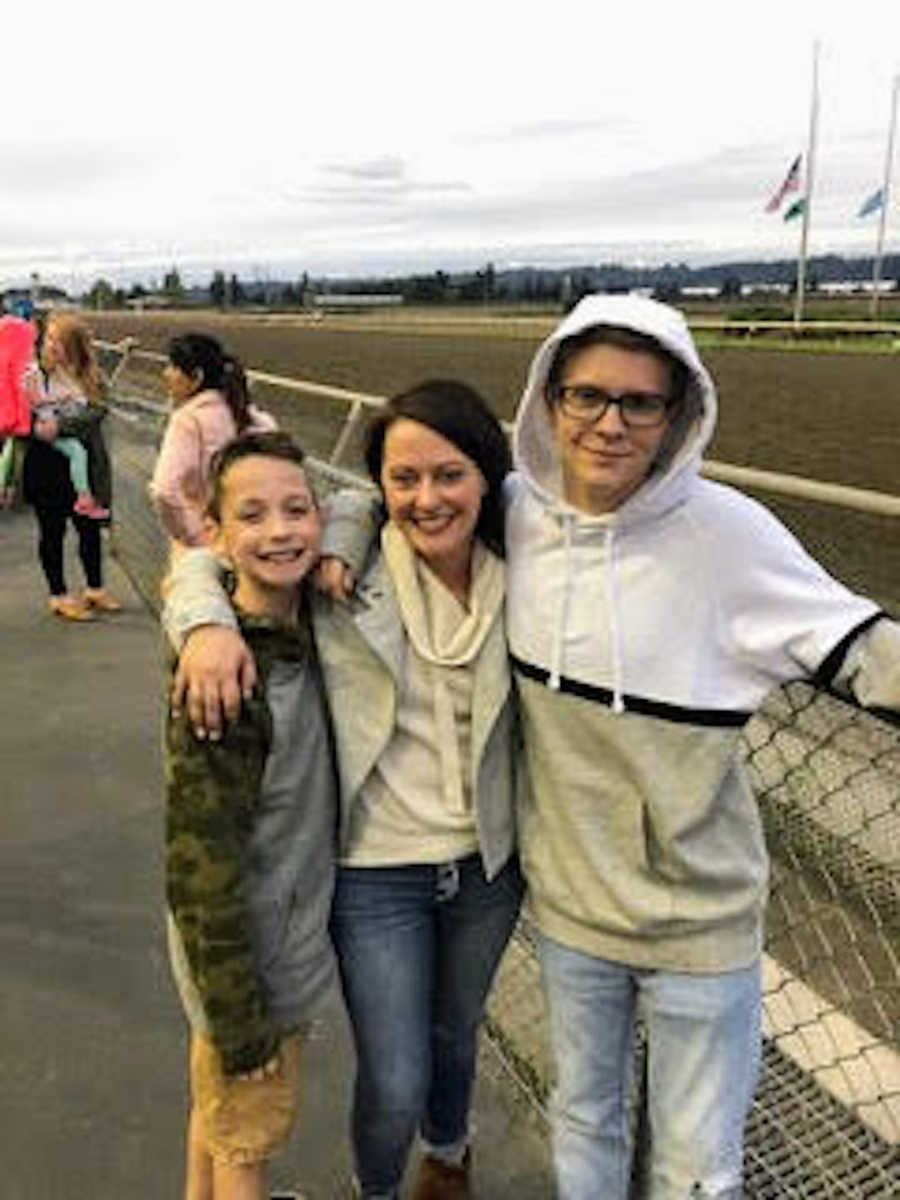 The kids were getting antsy, and Dave thought it would save some time if he used a tiny little bottle of fuel he had in the garage. The fuel bottle was about the size of his hand, it had a little straw coming out of the top and it was used to put fuel into remote control cars. The vapors built, and somehow the tiny stream of fuel caught fire and the bottle exploded at the children and me. The vapors created a huge fireball, I felt the heat as I turned my head and closed my eyes. By the time I opened my eyes, I saw Dave picking up Addison and running her inside, I looked and saw Brooklyn's hair was on fire, and I grabbed her and smothered the fire by patting her head and using my sweater. I ran her inside and saw Dave pouring water on Addison who still had flames on her. I grabbed a beach towel sitting on the counter, scooped Addison out of the sink, and smothered the flames with the towel.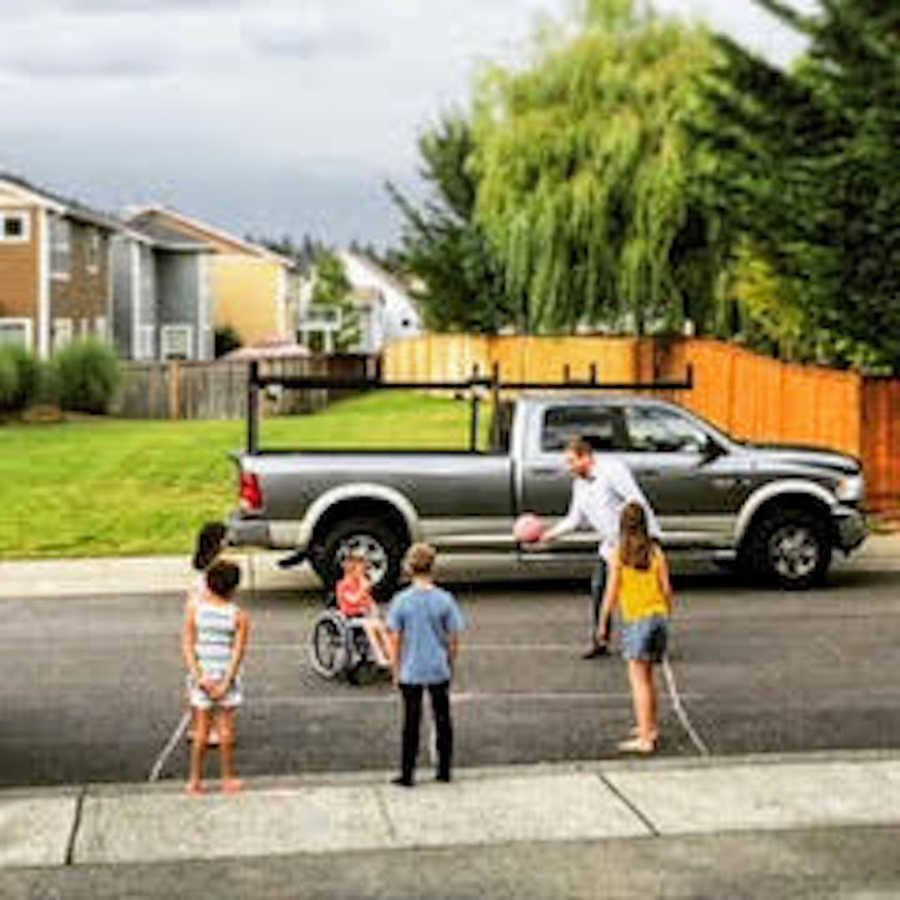 Dave called 911, Thomas cried quietly, and I lay on the floor with Addison. Her skin started to fall off and I sang her 'Jesus Loves Me.' The paramedics came and rushed her into their ambulance. She was airlifted to Harborview Medical Center and fought for her life for 48 days. These were our hardest days. Dave had guilt no one could touch. I had an ache witnessing what I witnessed. Dave and I both had to grieve, had to reach out, had to ask for help, had to love and support each other, so we could do the same for our children. We had to go back to the basics of our relationship. Back to the friendship, back to the commitment, back to the foundation. Addison recovered and has had to have countless surgeries, but she is the same resilient, quiet fighter she was destined to be. And she will do great things with her life.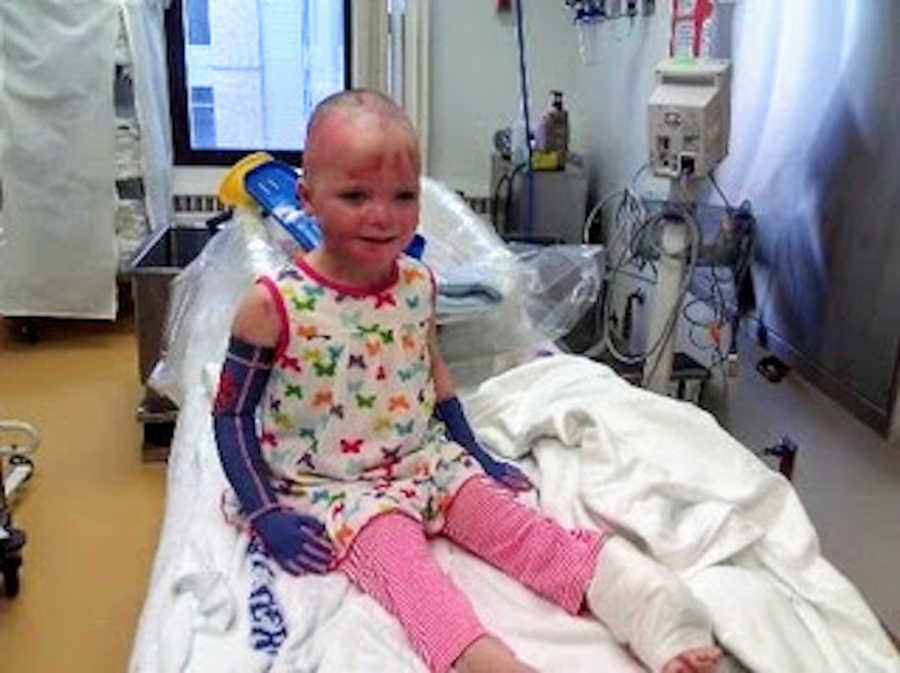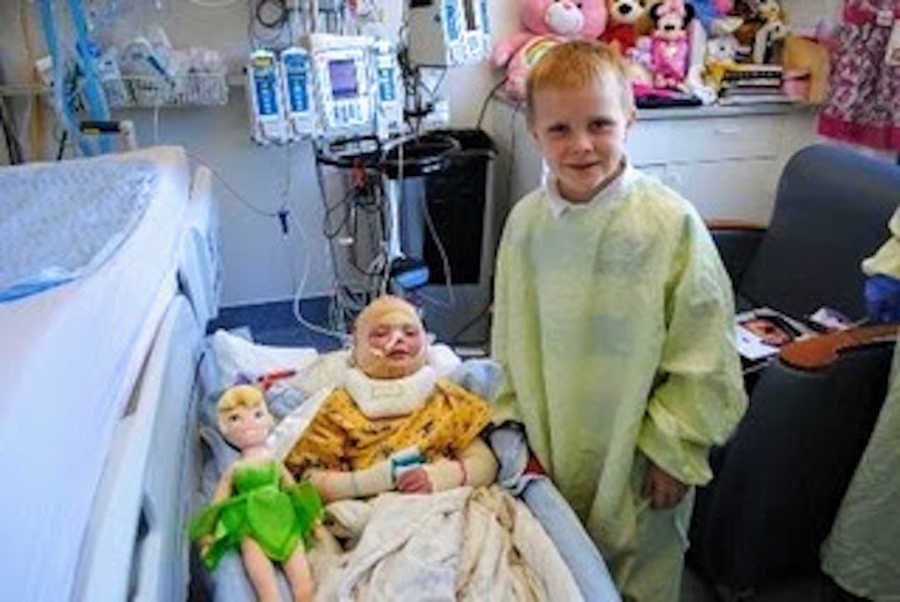 We closed our foster license. After the fire, I feared everything. I was scared something horrible would happen. That I had it all wrong. I was not the mom I thought I was. I struggled with PTSD for a year. Nothing seemed safe anymore. One day, I was making lunch for the kids, and I was praying. God laid it on my heart I was not done, I needed to reopen our foster license, and He had bigger plans for me. For our family. We were to provide safety and love to more children. Not only that, but we should focus on medically complex children. We knew now how to care for medically complex children. We had one. And she was thriving. We reopened our license, and our little miracle girl came to live with us in 2012. Marley Ruth was born at 28 weeks gestation. Her mother's uterus had ruptured, and they found Marley outside her mother's womb.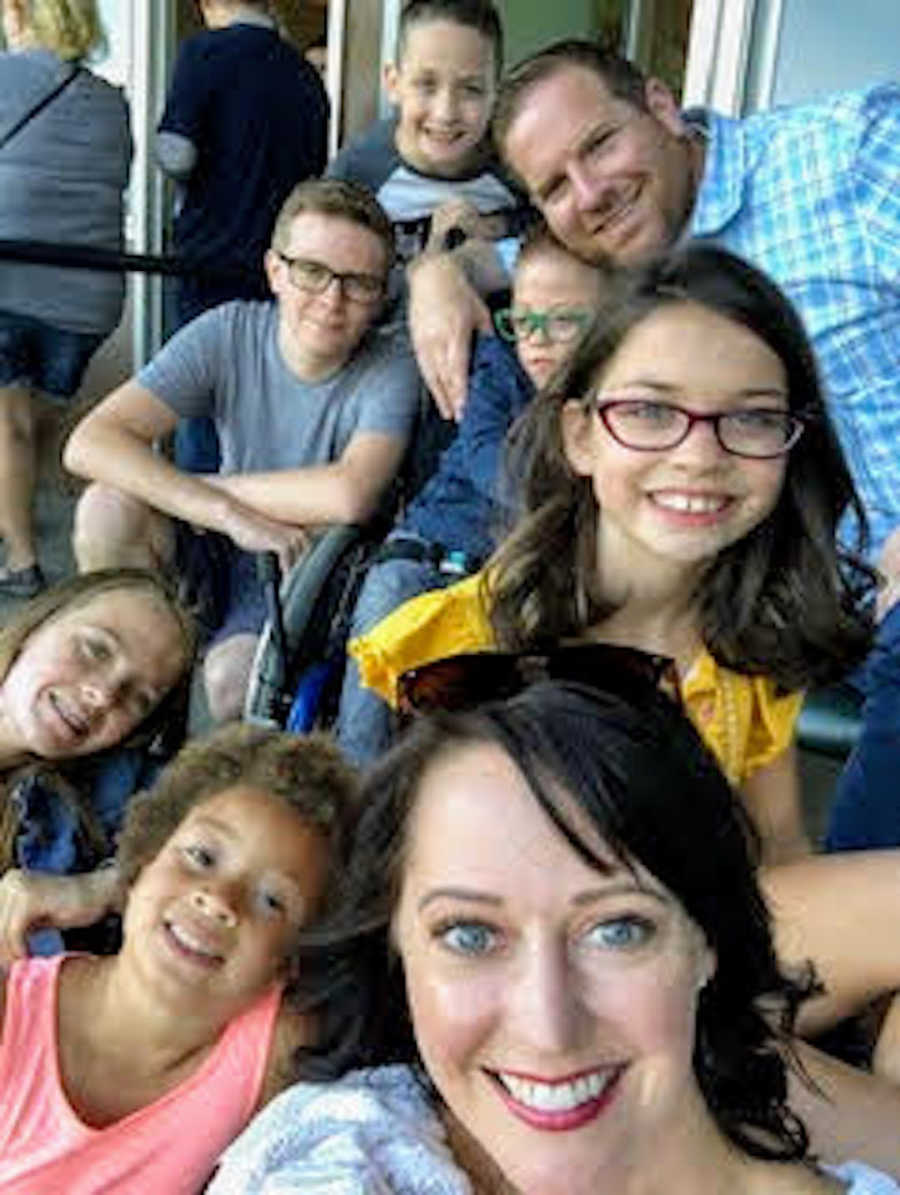 Marley did not have a heartbeat for 9 minutes after delivery. And then she lived. Her paperwork says, 'Child will have severe brain trauma due to lack of oxygen.' Marley came to us at 9 months old, unable to sit, crawl, or turn her head. She aspirated on liquids and had horrible asthma. One by one, she started to hit her milestones, then she started general education and now she is a thriving third grader. Marley was a promise fulfilled. We adopted her in May 2013. In February 2015, I was working again for the Pediatric Interim Care Center, but this time in administration. I received a call about a baby boy who was abandoned at a local children's hospital. The state was having a hard time finding a foster family who felt comfortable taking on the needs of this little guy.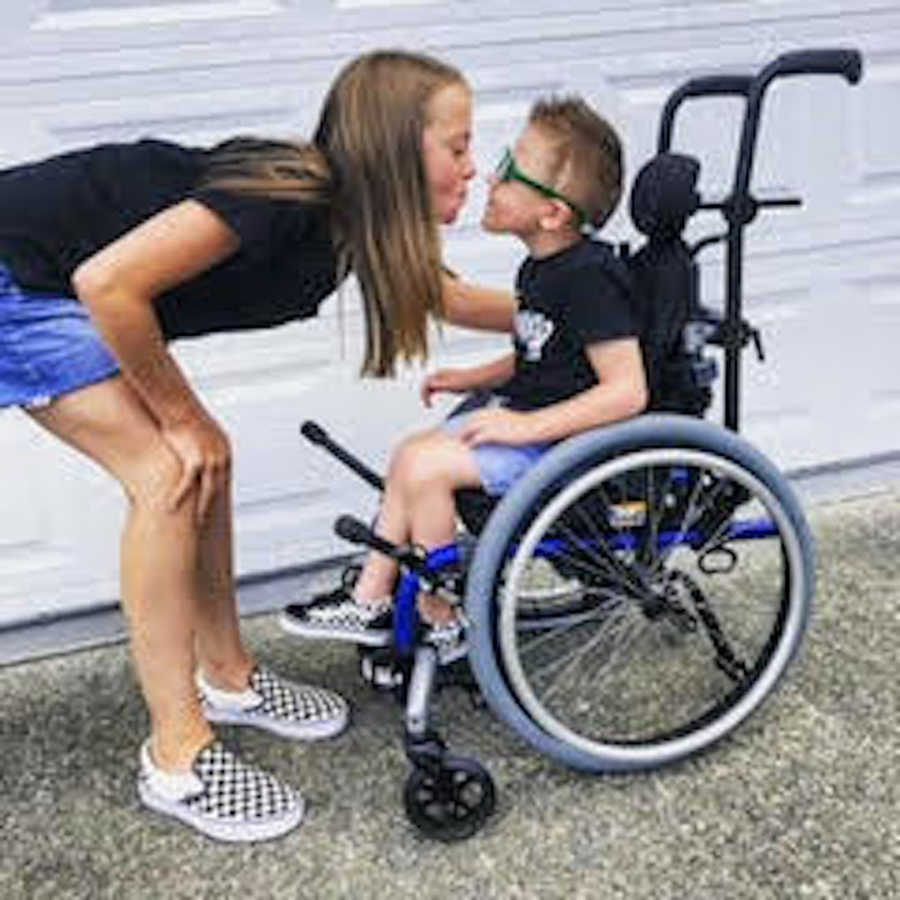 I immediately left work and went to visit this baby boy. I was told the long list of diagnoses. He was diagnosed with hydrops fetalis, which gave him a 10% chance of survival. He was born with a horseshoe kidney, failure to thrive, craniosynostosis, chronic lung disease, two holes in his heart, and had endured two brain bleeds, which left him with cerebral palsy. I entered his hospital room and picked him up. He had monitors, a feeding tube, and needed 24-hour oxygen. I looked into his eyes, and he looked into mine, and I knew he would be my son. Oliver was adopted in May 2016, but before this, he got extremely ill. He got RSV in the winter of 2016 and was on a ventilator, then on ECMO bypass, for 30 days. Dave and I never left his side, one of us was always there. We found ourselves praying for a miracle once again. We found ourselves with tight shoulders and sleepless nights and bad hospital coffee, day after day… we had been here before.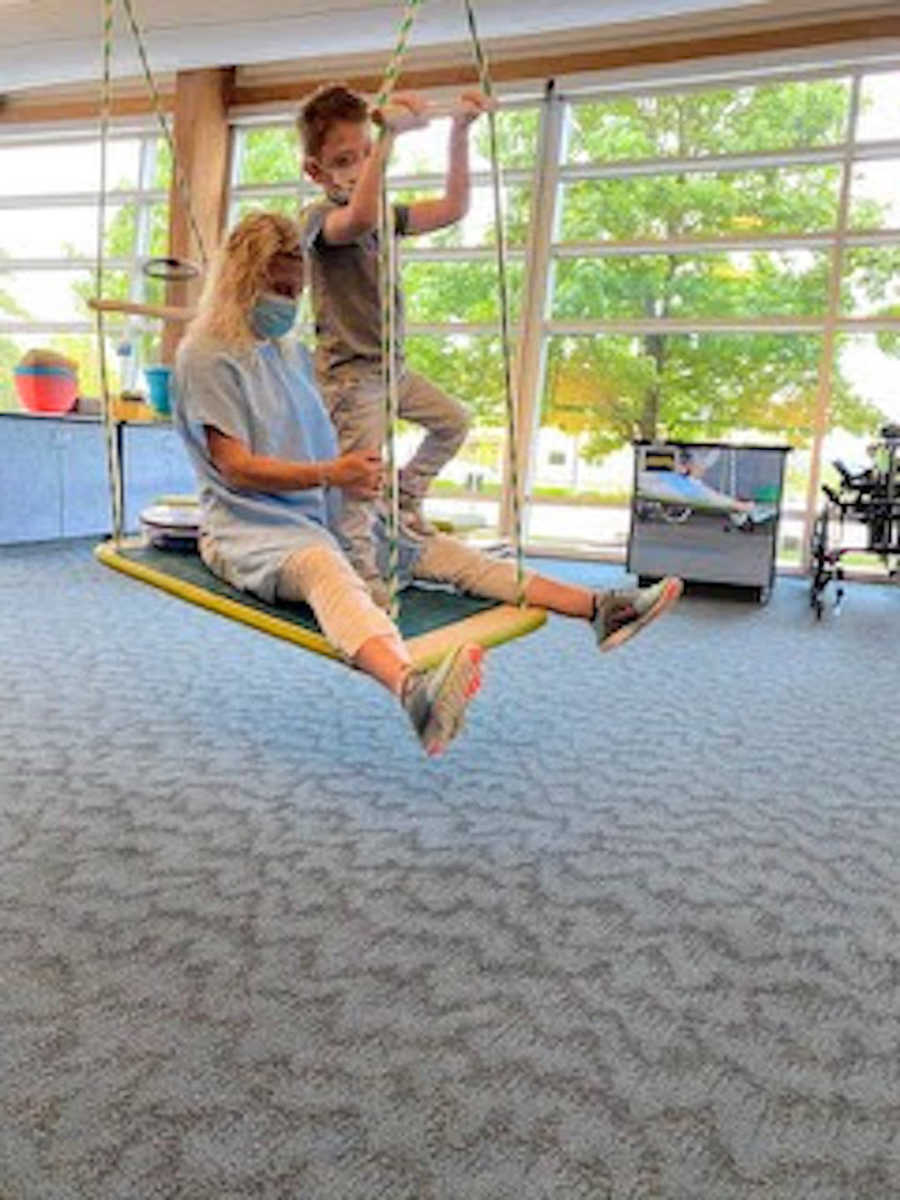 We had cried and fought for the life of a child once before. It was like it was the same—our support system leaped into action again, just like they had when Addie was hospitalized. We had come full circle… again. One thing was different, though—the thought this child was in the same hospital he was abandoned in, and was not surrounded by love and a family, was unbearable. He was not our adopted son, he was our foster son, but this meant he needed even more, not less. His life was not less valuable because he did not share our last name. No, he was the son born in my heart the minute I held him and we looked into each other's eyes. We had to advocate for this child so much harder than we have had to for any other child. His life had value and purpose.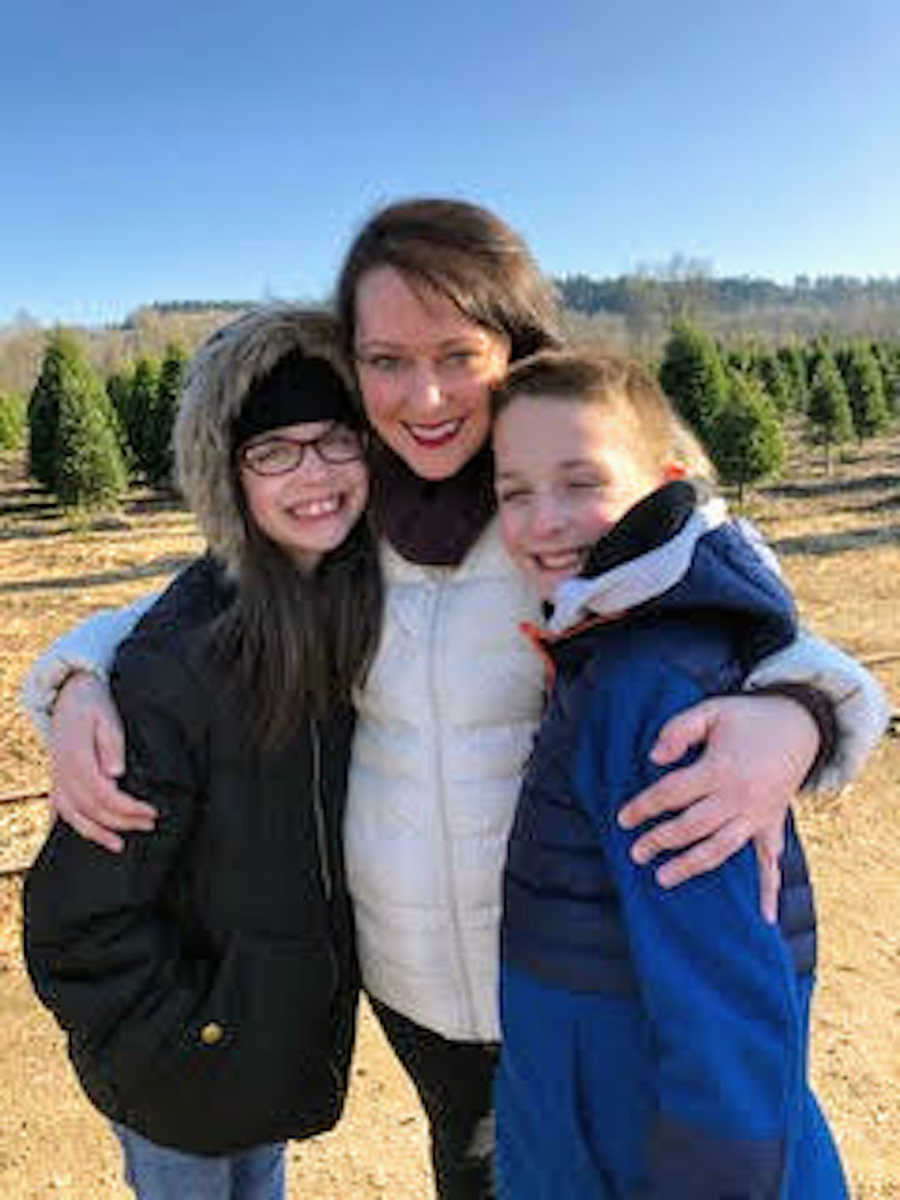 There were days we planned on saying goodbye to our baby. There were days I had to envision what his funeral would look like. We ordered a white quilt with his name embroidered on it, and I originally ordered it so when it was time to take him off life support I could wrap him up and hold and rock him one last time. But miracle upon miracle happened and he survived. We spent 68 days in the hospital with our precious boy, we advocated for him, we stroked his hair, we prayed… non-stop. We let visitors come and say their goodbyes, then we celebrated the little triumphs. We made friends with the nurses and doctors, we hugged and cried with them. We attended rounds every morning and we listened and learned. And after 68 days, he came home.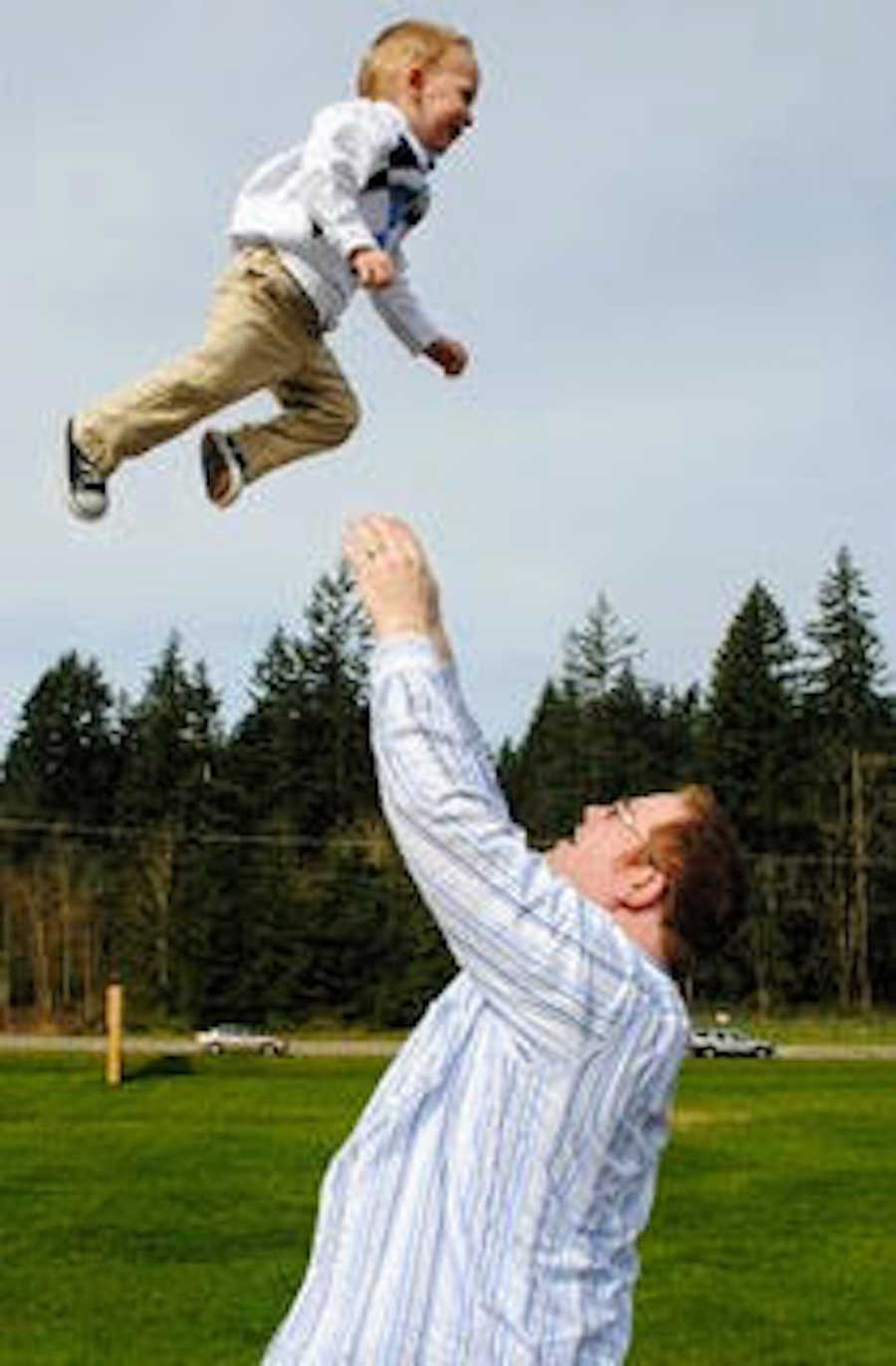 Oliver's hospitalization and the lack of knowledge and support from the state and DCYF ignited a fire in me and I decided to go back to school. I plugged away at the pre-requisites for nursing and am now in a nursing program. My goal is to work, and advocate, for medically fragile foster children, but on a bigger platform. I want to train other parents on how they can care for these children. This past fall, after saying we were 'done' again, we welcomed a sweet baby boy who happens to be a burn survivor. To say we have come 'full circle' is an understatement. The circle does not end. It continues. Saying 'yes' to hard things is hard, but it is vital. Saying 'yes' to hard things is what keeps the circle in motion, it keeps the world moving, it shines light in the darkest moments.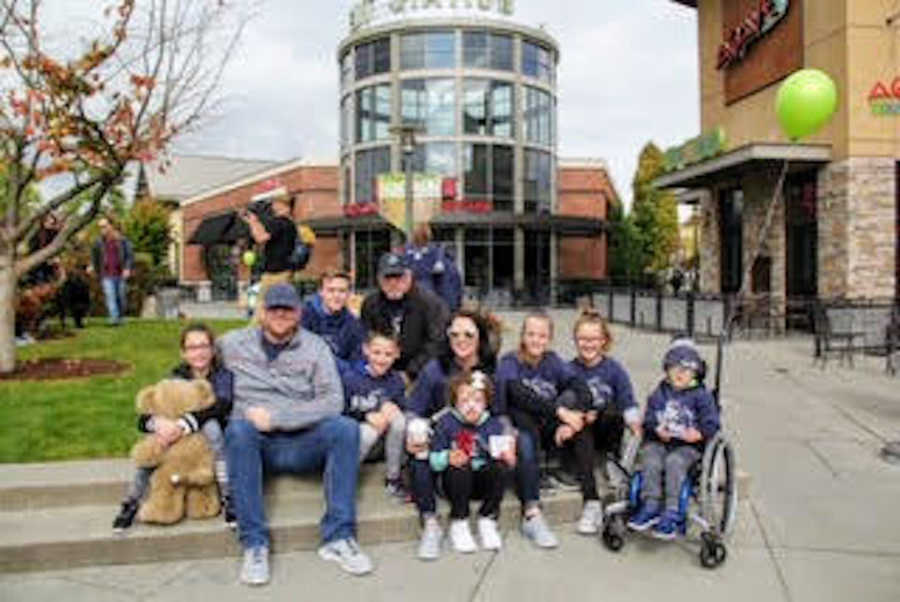 Dave and I have built an amazing family. From those halls of our high school and a vision of what was to come to what I have now within the walls of my heart and my home, I never could have imagined the hardships we would endure, but I also never would have imagined the beauty in the scars, the purity in the pandemonium, the clarity in the chaos, and the legacy of love and safety we have created and will pass on for generations to come."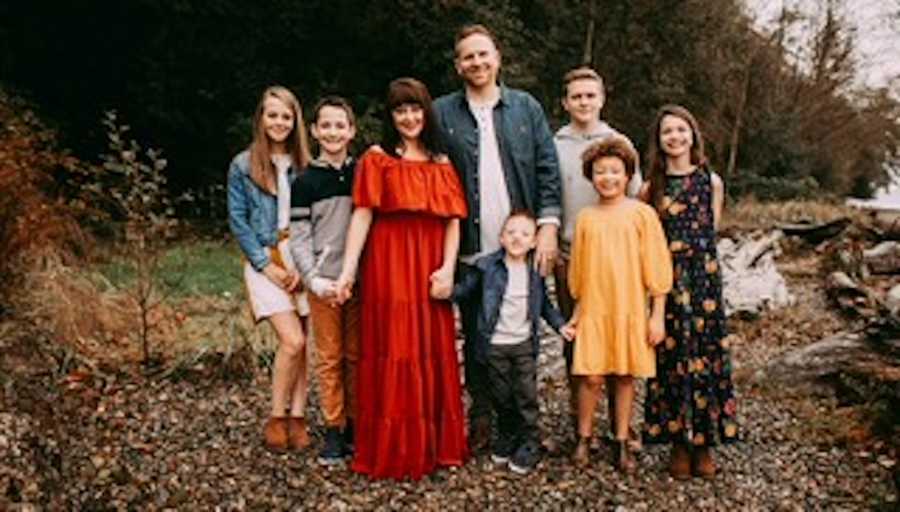 This story was submitted to Love What Matters by Sarah Strode from Puyallup, WA.  You can follow their journey on Instagram. Submit your own story here, and be sure to subscribe to our free email newsletter for our best stories, and YouTube for our best videos.
Read more stories about foster care and adoption:
'Stay with me!' My body was septic. I'd never carry our child. 'There's a baby at the hospital. Do you want him?': After losses, couple foster to adopt, 'He's the redemption to our pain'
'This little boy needs a forever home.' I stared at the picture and felt the Lord say, 'This is your son. Let's fight for him.': Couple adopts from foster care, 'Our forever has just begun'
'We can have one more. Only ONE.' That's all I needed to hear. We had 8 kids within the next month.': Couple adopts four kids from foster care, 'My heart was changed'
'She's white. Is that okay?' Without hesitating, my husband said, 'She needs a home. Her race isn't relevant.': Foster parents adopt 3 children in 7 months, 'Families don't have to match'
Please SHARE this story on Facebook to encourage others to cherish every moment and love what matters most.