"Two years ago, we were living as any typical family. We had a 3-year-old daughter, Hailey. My husband is in the Navy and I worked for a local construction company. We were SO excited to be welcoming our second child, a little boy, into the world in March of 2018.  Our life was perfect!
On December 18th, when I was 27 weeks pregnant, I had a follow up with our local maternal-fetal doctor because my usual OB couldn't get a clear scan of our baby's hands and feet. The ultrasound took over 30 minutes before the tech told me, 'I don't want you to think everything is okay. It's not. I see your baby's hands are fused together. Please don't be alarmed, there are surgeries they can do to fix this, but I'm going to go get the doctor.' She left the room. All I could think about was a character from American Horror Story, Jimmy Darling, who was referred to as Lobster Boy. I rolled over and texted a good friend of mine who was a nurse at my doctor's office.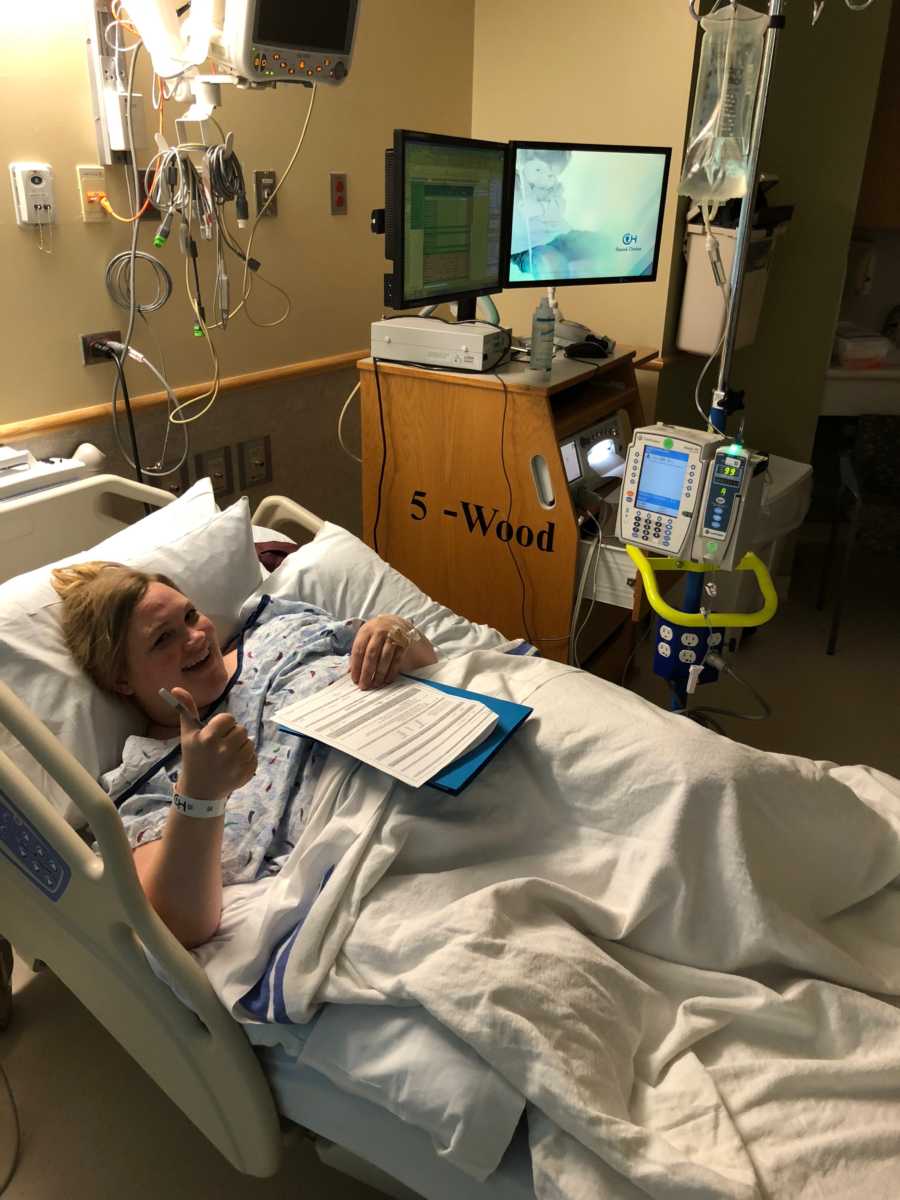 40 minutes later, the ultrasound technician, doctor, and a geneticist came in the room to tell me my baby was going to have Apert Syndrome, a form of Craniosynostosis. They told me he will 'definitely' have mental issues and will 'most likely' have to live in a home. They told me to go home and think of some questions I may have with my husband. They scheduled an appointment with the geneticist the next day. I refrained from crying the entire time they were talking to me but once I got to my car, I lost control. I was crying uncontrollably. I called my husband but I couldn't get anything out. He demanded I pull over and tell him where I was so he could come to get me. I couldn't, I was so distraught. I just wanted to get home where no one could see me.
When I got home, I told my husband what they had told me. However, they didn't give me any information to really go by. I had no handout and the diagnosis wasn't even written down so I could look it up. I thought they told me APRON Syndrome. I Googled Apron Syndrome and…and kitchen aprons came up. I cried harder because now I thought this was something SO RARE it wasn't even on Google. Then I Googled 'fused hands and feet.' BAM! There it was. Apert Syndrome.
Of course, Google always shows you the more severe cases first.  I decided to not even look further into Google because I knew it would only make my fear worse. I opened Facebook instead. A group came up with the second part of what the doctors told me, Craniosynostosis. I requested to join. I posted in the group asking for people's opinions on what I should ask our doctors the next day. The responses we got were out of this world! People shared pictures of themselves and their children who have Apert Syndrome, sharing that they have a family and a career. They play sports and can do ANYTHING any typical person can do.
This is what I needed. This was my hope. Although my child would have to go through surgeries and look a little different, he could have whatever life he wanted.
After returning to our local maternal-fetal doctor here in Virginia, we knew this wasn't the best option for our child. We wanted him to have care from professionals who have seen other children with Apert Syndrome. We contacted the Special Delivery Unit at the Children's Hospital of Philadelphia to ask them for a second opinion. My husband and I traveled up to Philadelphia for a day full of tests. They told us they couldn't tell me what my son will and will not be able to do in his life. Only Zane (our son) will be the only person to tell us that. I knew in my mind I had to make it work to relocate to Philadelphia for Zane's birth.
After having to break the news to my job that I was going to relocate for the birth, Hailey was withdrawn from her preschool class and the Navy so graciously sent Mike for temporary orders to a recruiting center in Philadelphia. We made it to the Ronald McDonald House the day the Eagles played the Super Bowl. It was insanely busy that day and quite a bit of a whirlwind when we first got there, but we settled in nicely and made it our little home away from home.
Zane was born two weeks before his due date. After a routine visit one morning, I had a huge loss in fluids and it was time for our little dude to get here. Whew…NICU life. We didn't have a super extended stay in the NICU, but I know how things can change in an instant. The day we originally thought we were going to get discharged, Zane was having repertory issues. His saturation levels were dropping during his sleep. They told us we weren't going anywhere.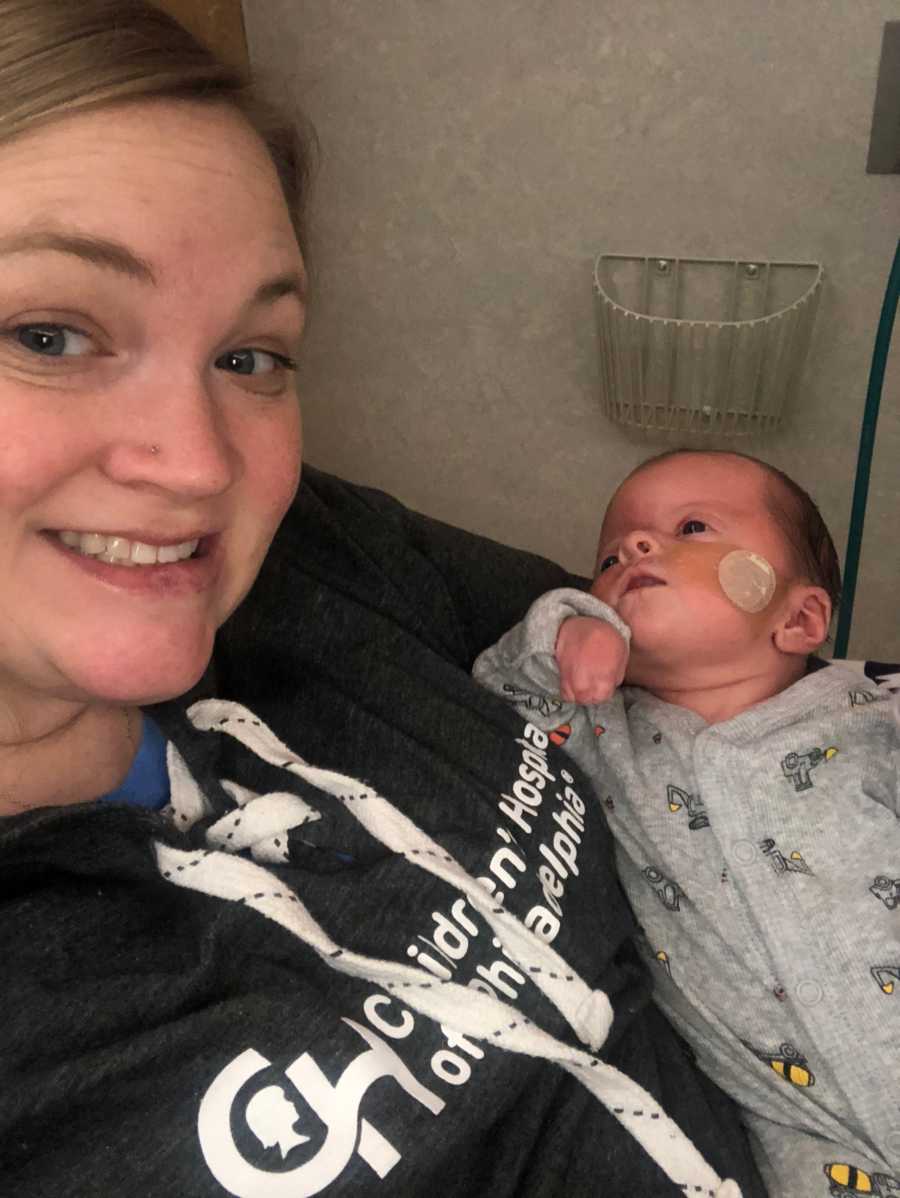 After X-rays and many different specialists coming to see Zane, they decided to perform a sleep study on him. There is nothing like seeing your baby with wires all over them while they are sleeping.  The test came back that Zane had Severe Obstructive Sleep Apnea. The pulmonologist was on the fence about if he wanted to send him home on CPAP or if Zane really needed to be trached. We ended up staying at the hospital for two and a half more weeks until they figured it all out. He went home on CPAP but had to have a pulmonologist near home that he could follow up with IF there was an emergency.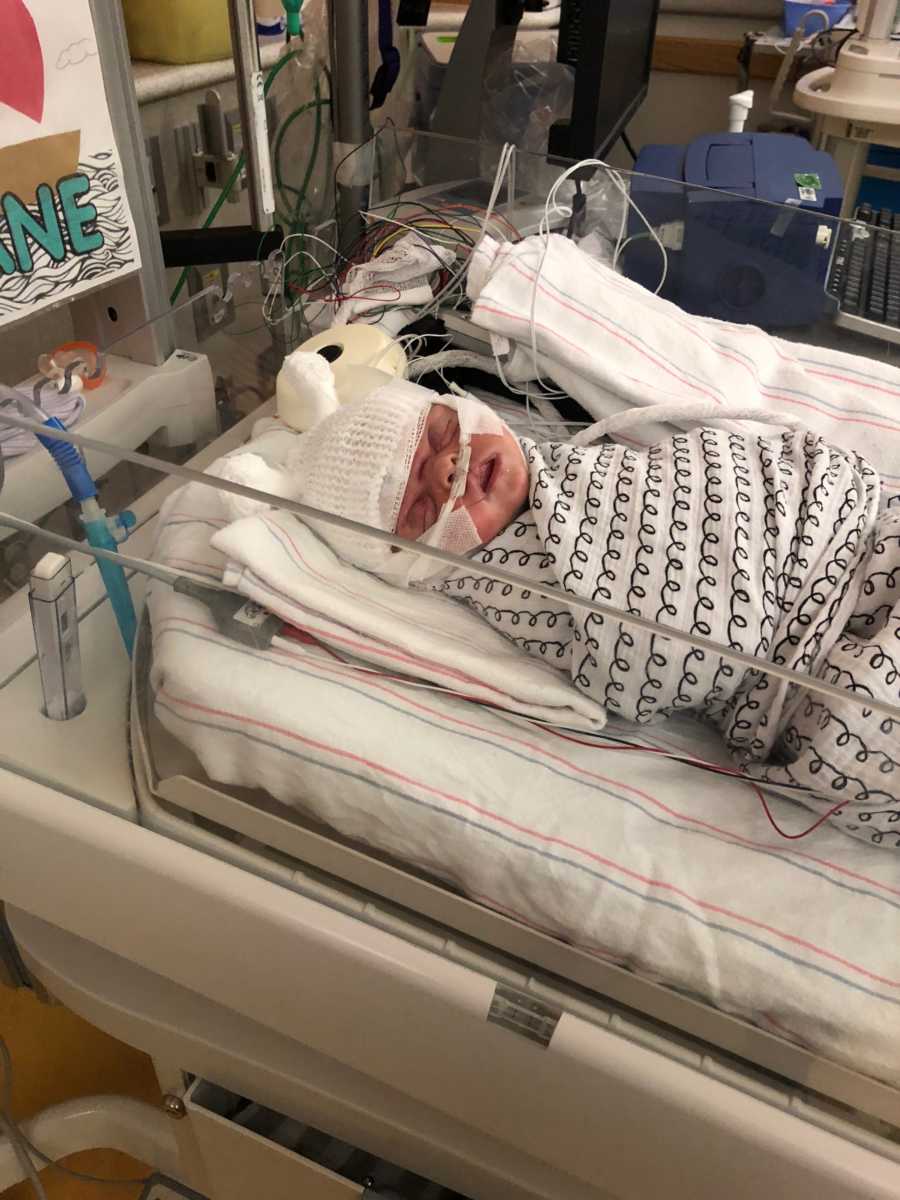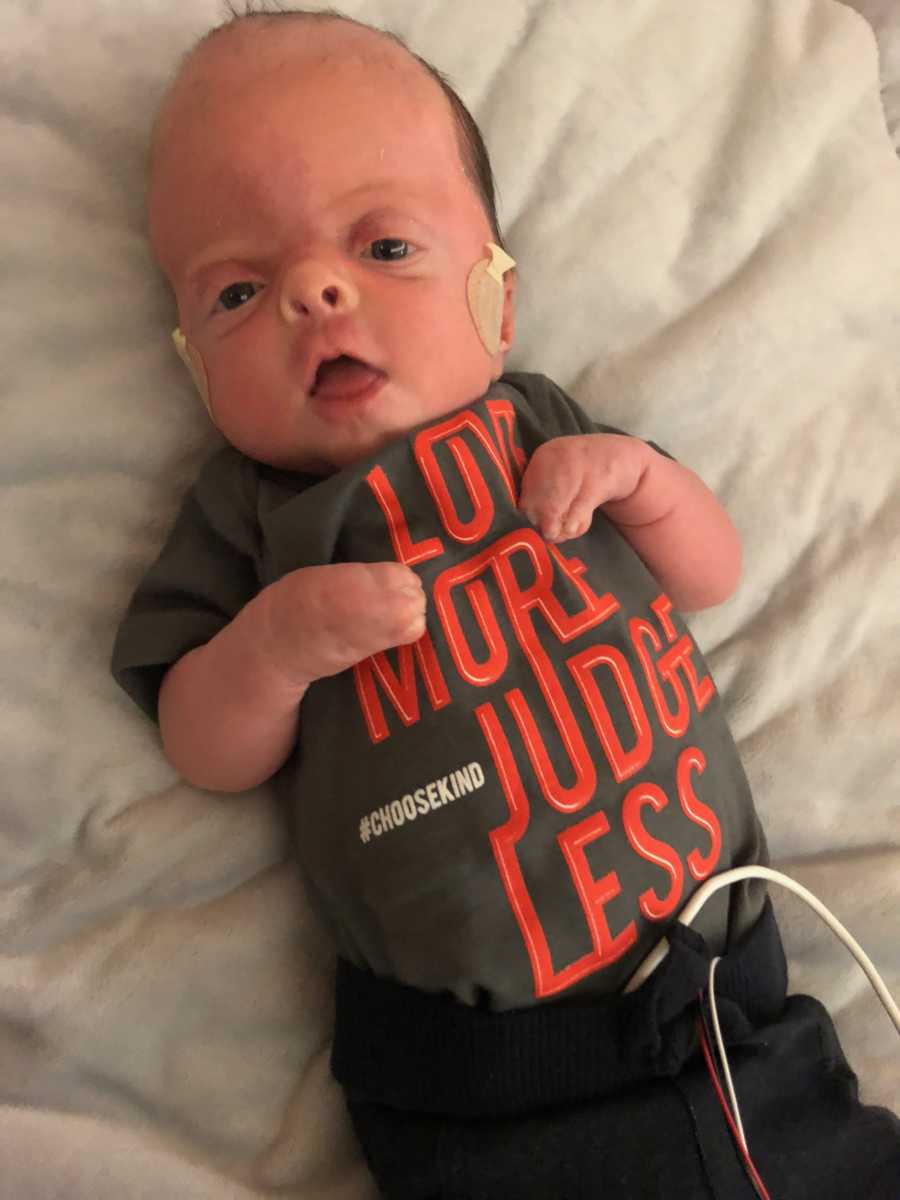 Zane's first year is almost a blur now. He received his first surgery at 7 months old, which was Posterior Cranial Vault Surgery with Distractors and placement of ear tubes. 4 months later, he had the distractors taken out and his first syndactyly release (fingers separated). We had three therapies a week. Thankfully, they would come to the house! We had follow-ups with pulmonologists, ophthalmologists, regular pediatrician appointments, and trips back and forth to Philadelphia to meet with his specialist there. I also pumped for 14 months for Zane because he couldn't latch with a cleft palate. That took a lot of time! At 7 months, Zane decided he HATED the CPAP machine and he would no longer wear it. It's been a battle to get him back into it. Zane is VERY stubborn. He is such a sweetie but does what he wants, when he wants (a typical almost 2-year-old). We've been working with an AMAZING therapist in the pulmonary department to get him back in his mask.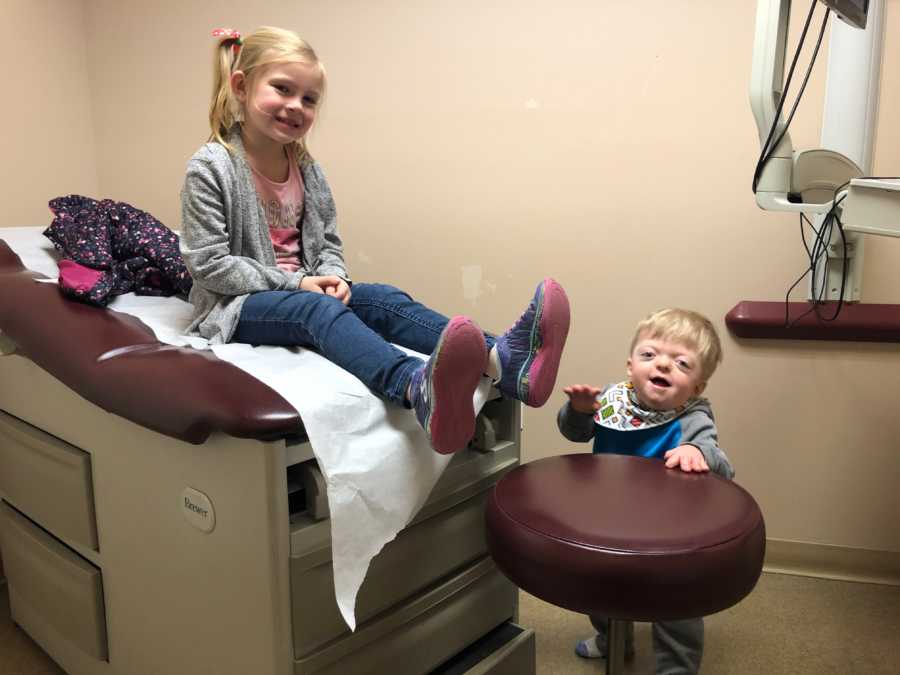 The doctor appointments are hard and the surgeries are harder, but the hardest thing is seeing other children's reactions to Zane sometimes. I will not go into some of the hurtful things we have heard, but there have been some super awesome moments! A lot of times when a child stares or asks questions about Zane and his appearance, I engage them and talk to them about his similarities to them. Typically, I ask them if they'd like to touch his hand and see that his hand feels just like theirs. There was a little girl once who asked me about Zane's hands when he was between his first and second-hand surgery. I explained to her he was born just a little different, and she smiled at me while she responded, 'Oh, so he's just like a mermaid? Just born a little different than me?' On the inside, I giggled because she made mermaids seem so real, but made me happy that she thought Zane was just as normal to her as a mermaid.
Zane has the most outgoing personality, and he seems to know when someone needs to laugh. He will constantly make eye contact with strangers when we are out and about. I'll catch him playing peek-a-boo with someone and usually, I'm puzzled at first why someone is smiling at me so brightly and moving from side to side, and then I'll see Zane peeking over my shoulder.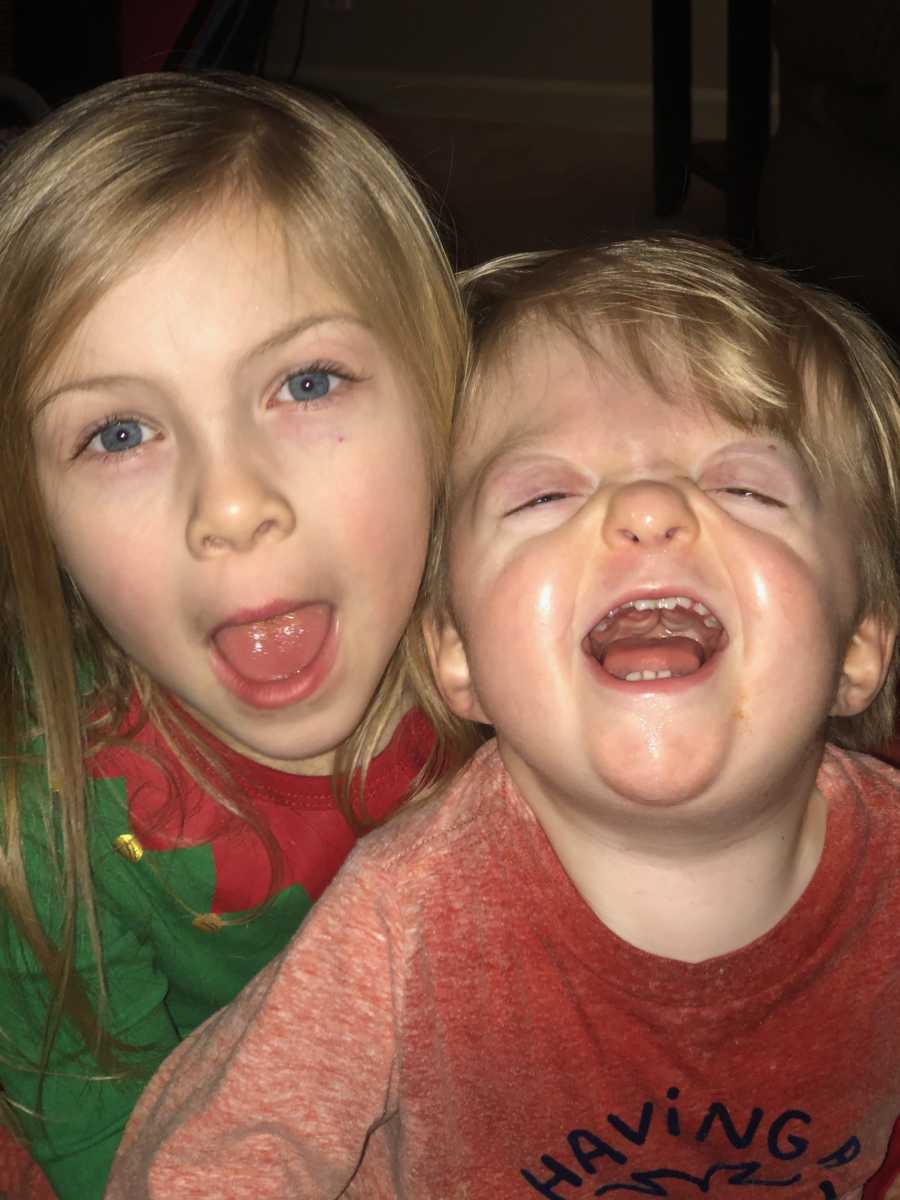 I ask you to remember to show kindness to all people. Acceptance is such a HUGE thing. Not just to people who may appear differently, but all people. No one likes to feel out of place. Teach your children that kindness is the best gift you can give to another human being.
As for our family…Zane has had to go through four surgeries, totaling nine procedures, and countless medical appointments. Hailey is in kindergarten now and is her brother's biggest cheerleader. My husband is still in the Navy, but back to doing what he loves to do. I was just able to start working again after taking the first year and a half off with Zane. Our normal may look a little different than yours. But REALLY…what is normal? We are a family of four now and our life is still perfect."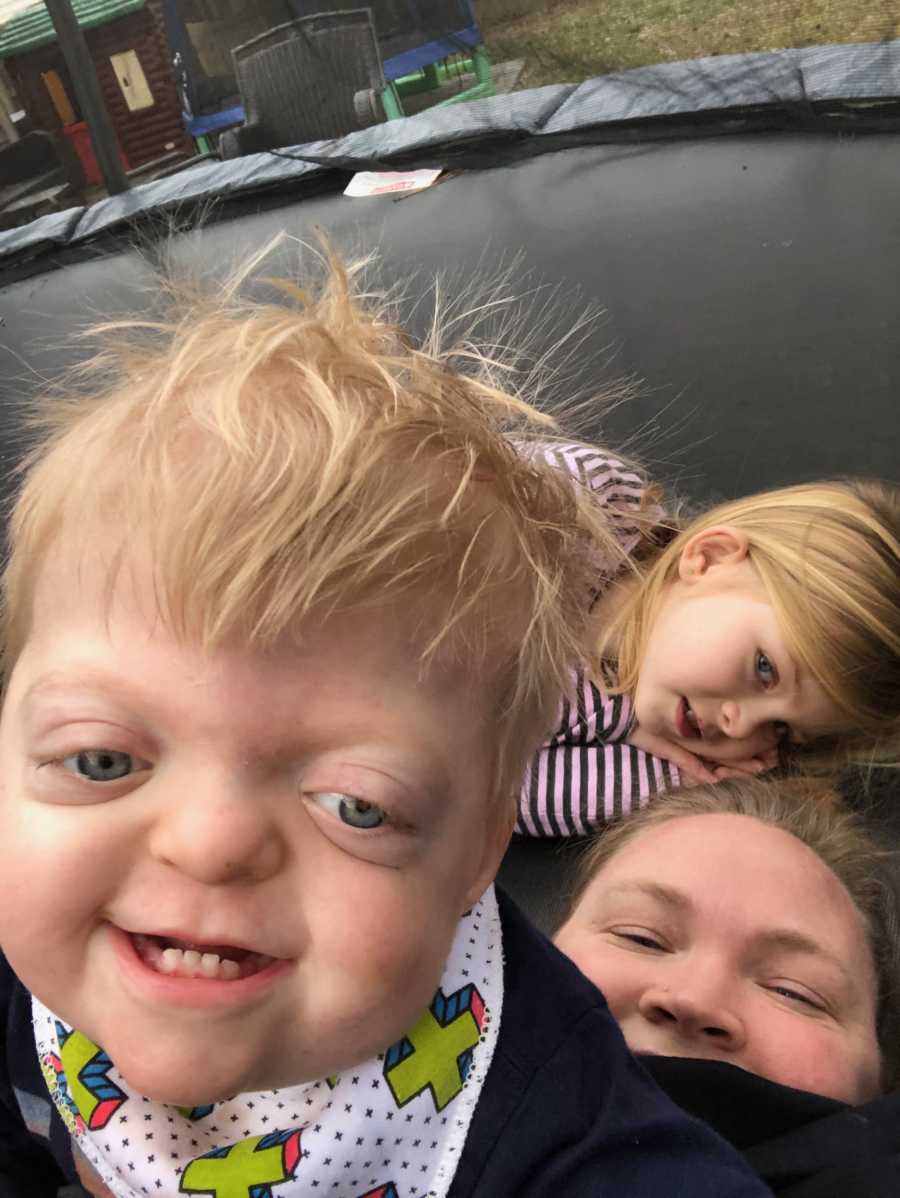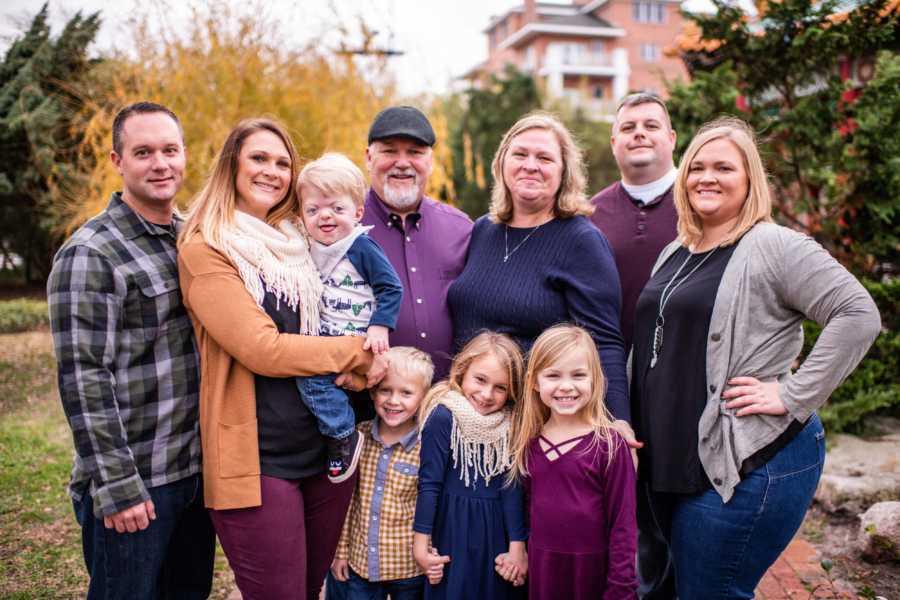 This story was submitted to Love What Matters by Ashley Cross. You can follow her family's journey on Facebook and Instagram. Submit your own story here, and subscribe to our best stories in our free newsletter here.
Read more powerful stories like this:
'What's wrong with her fingers?,' my husband asked. 'They look strange, but they're perfect.' Then he saw her toes.': Parents surprised by daughter's Apert Syndrome diagnosis, 'she just wants to be loved'
'Through screaming, I coded at 1:25 p.m. 5 minutes later, my son was born not breathing. He was bagged and taken for CPR.': Mom births baby with rare apert syndrome
SHARE this story on Facebook to help celebrate unique and beautiful differences!