"My husband was an avid cyclist and a total bike nerd, as most referred to him. He loved all things bicycles and had his dream job being a product specialist for a bicycle component manufacturer. This job gave him the opportunity to travel to France for a HUGE bike race which gave him an opportunity to be up close and personal with the many of the athletes he idolized – A trip at the top of his bucket list. Little did any of us know it would be the last trip he would ever take.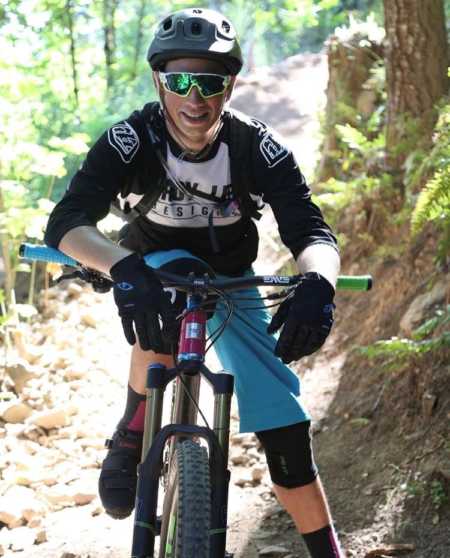 Immediately after returning home, my husband, Jonas, began to look pale, had extreme exhaustion, and was dizzy doing the simplest tasks. We both chalked it up to jet lag and went on with the week. We had two small children at the time and I was 14 weeks pregnant with our third, so being tired wasn't out of the norm for either of us. He continued to feel more and more exhausted that week and even picking up the kids' toys off the floor would make him dizzy. He woke up one morning with a very strange bruise on his foot, so I suggested we go to the urgent care and see what they say. I figured it couldn't hurt and if they said he was fine, then great.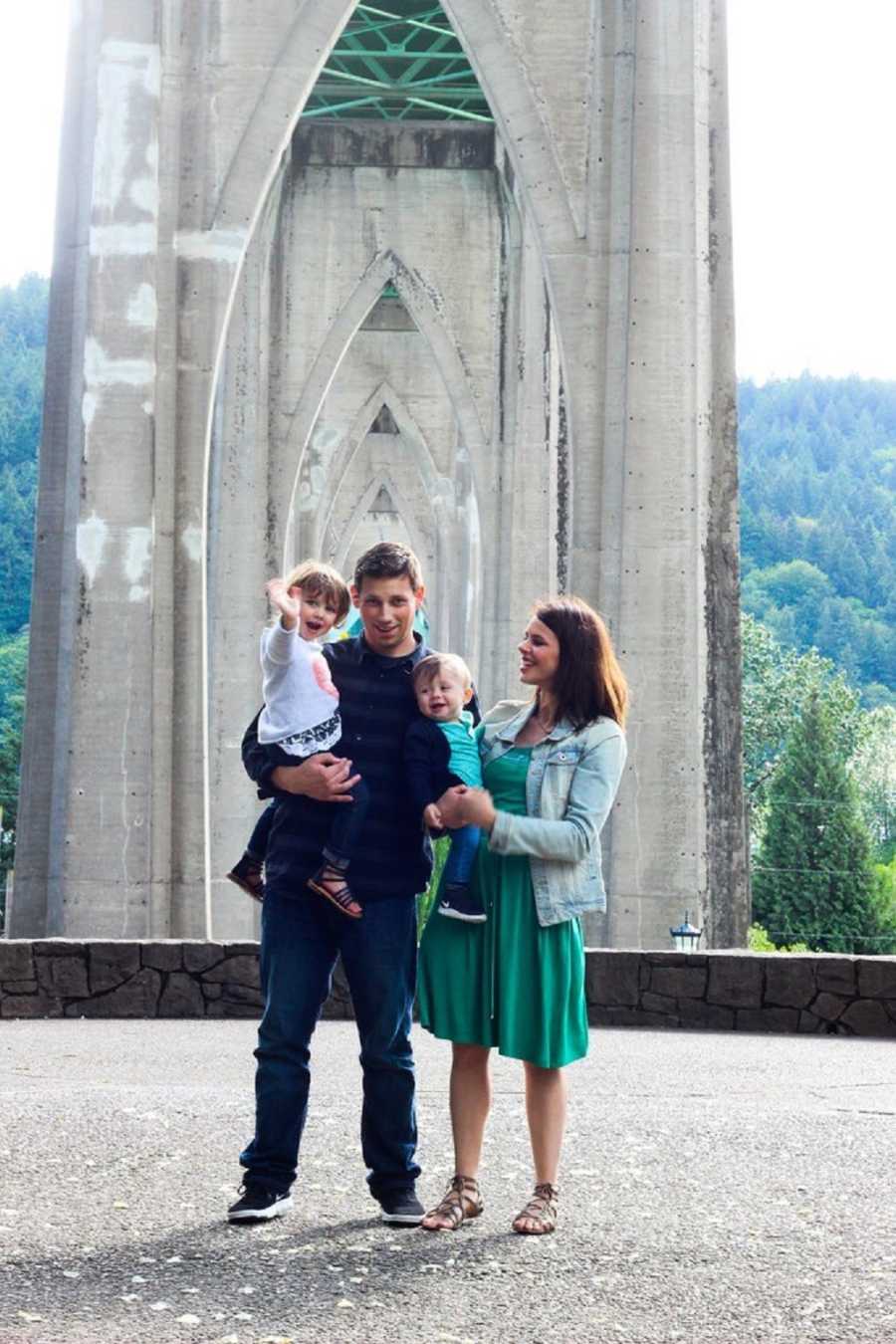 That doctor said all was well and dismissed all the issues as possibly fighting a virus. My husband was 30 years old and prior to this, rarely ever saw a doctor or was sick. He never even got a cold when everyone else in the house was sick. Another week went by, all the while he continued to ride his bicycle to and from work for over 20 miles each day. He came home that night after riding and had almost passed out while riding so I said, 'Enough is enough, something is wrong.' We went to the ER this time and the moment we walked in the door they asked if he always looked so pale. They wheeled him away in a wheelchair and immediately hooked him up to heart monitors and drew his blood. The nurse could see something was seriously wrong and said he was not receiving enough oxygen.
Within an hour's time our world had shifted so greatly. His blood counts came back dangerously low and a bone marrow biopsy was performed. This biopsy confirmed he had Aplastic Anemia-A Bone Marrow Failure disease. His body was no longer producing blood cells which means he could bleed to death from a paper cut, his organs could shut down from a lack of oxygen, and/or his immune system would not even be able to fight off a common cold. He immediately went into fight mode and was ready to take on whatever treatment was needed. He had so much to fight for, and never wanted to leave us.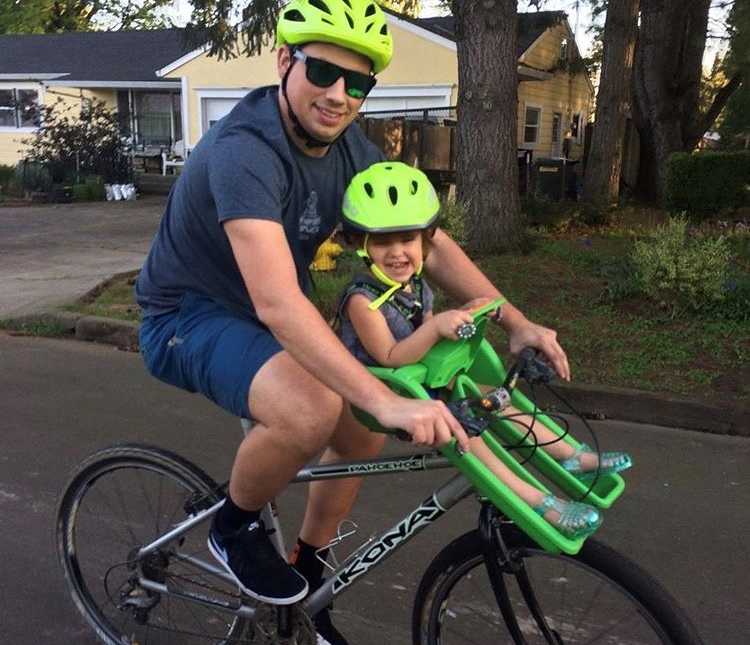 Just 7 weeks from this diagnosis, while undergoing treatment, Jonas passed away. It was like the blink of an eye. We never saw it coming. That very day he woke up with a small cough which within a few hours led to trouble breathing, and a few hours after that, he took his last breath. July 2, 2017, was the day my children and my life changed, to never be the same. All I could think was, 'I am 6 months pregnant. How can this happen? These kinds of things don't happen!' How does a 30-year-old man feel ill and die just 7 weeks later?'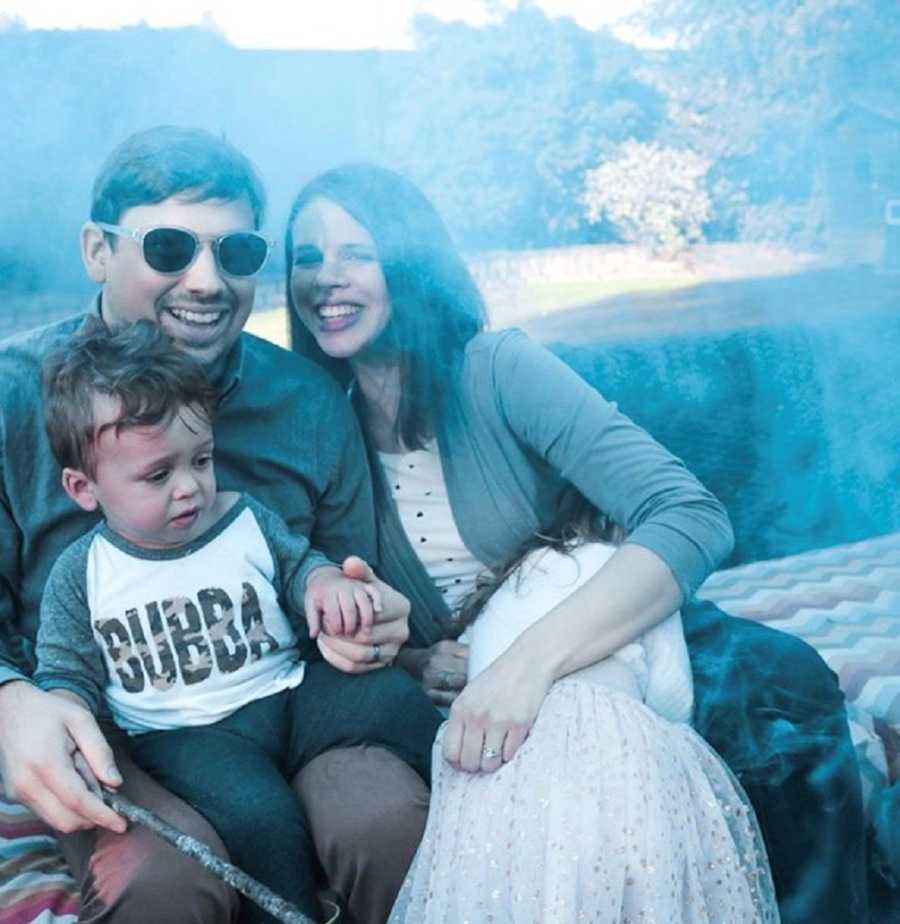 We just passed his 1-year anniversary of passing and I still don't know how life goes on from here. He was my best friend, life partner, man who made me a mama, incredible father, and an all-around wonderful human being. He never stopped fighting for his family. Even that last day, he said, 'This is just a bump in the road and I will feel better in a couple days.' It's his fighting attitude that keeps me going and fighting hard for our kids to be happy every day.
My son's birth was the best and 2nd worst day of my life. Nothing like with my other two in which I had Jonas right by my side, cheering me on and expressing how proud of me he was. This wonderful baby, who has such a special place in my heart, had such bittersweet beginnings. He will never know his Papa. He will never realize how much alike they are not only in looks, but in smile and personality. I believe deep down in my heart that God gave me this blonde-haired baby with the same dimple in his chin to get me through this most difficult time.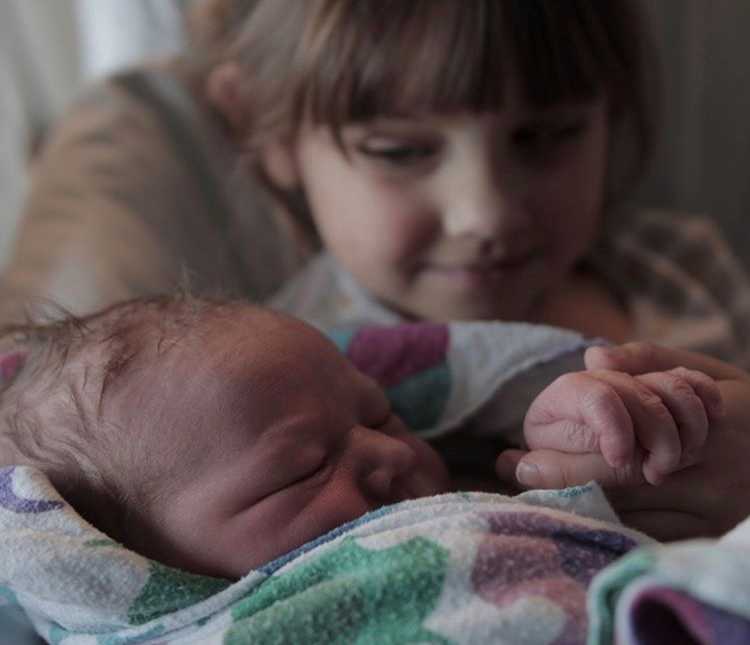 We are still in the throes of this tragedy and our time seems to stand still in that life changing moment. I like to reflect on when we first met at the age of 15 in high school. Who knew what a beautiful life we would have built 13 years later, and the 3 beautiful kids we would have. I wouldn't change it even if I knew where we would be today because I have never felt greater love and happiness than when I was with him. I hope I can teach our kids to be as passionate, smiley, and generous as he was.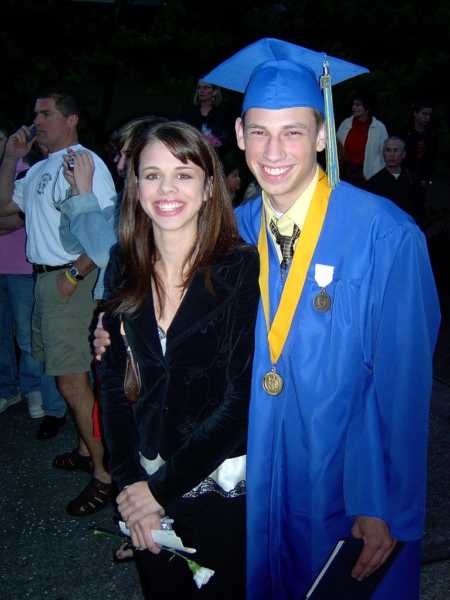 It's not every day you get to fall so deeply in love with someone, so I cherish the years we had and the babies we made. He will always be with us through them until we see him again! We haven't stopped loving you, Jonas, not even for a moment."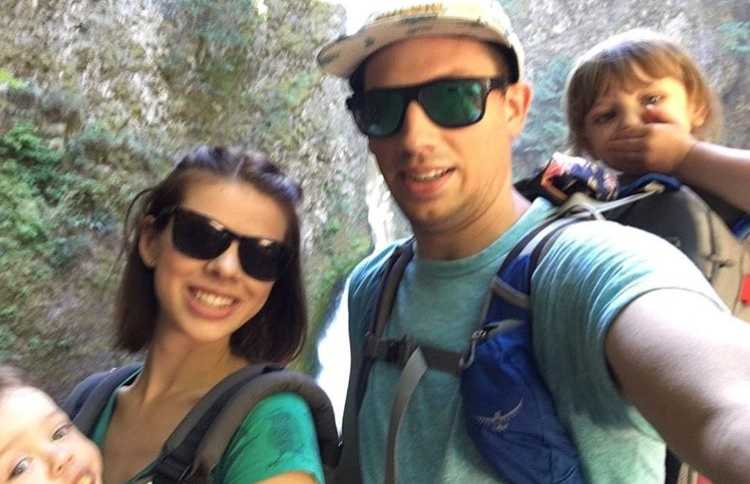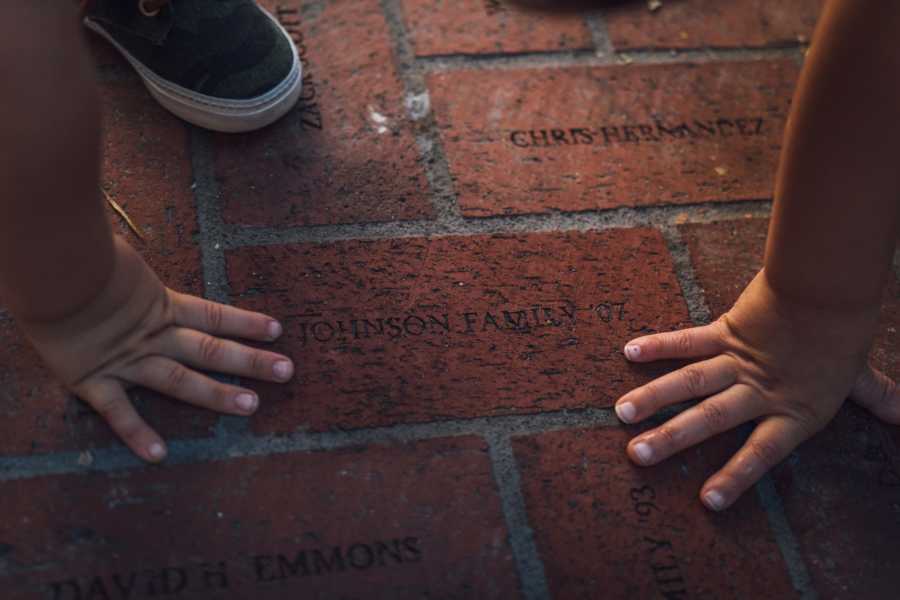 This story was submitted to Love What Matters by Brittany Johnson, 31, of Portland, Oregon. Submit your own story here, and subscribe to our best stories in our free newsletter here.
Read more stories like this:
'Brandy, will you marry me' was painted on his belly. He was down on one knee. I was in shock.': After husband's sudden death, wife's powerful tribute will bring you to tears
'A meek, 'it's me' came from the kitchen. It wasn't my kid. A teenager appeared at my bedroom door.': Mom has 'open door policy' for daughter's friends after husband's death, says they're 'family'
Please SHARE this story on Facebook to encourage others to live life to the fullest.