Trigger Warning: This story contains mention of self-harm and domestic abuse that may be triggering to some.
"After leaving my kid's father, I accidentally stumbled into what I now know of as my self-love journey. My 'becoming' as I've heard others call it. Soon after I left, I began journaling as a way to document my life as the walls were crumbling around me with hopes I would be able to look back at those first writings and see just how far I had come.
The beginning was hard. Harder than anything I could have ever imagined. I was so raw. So low. So broken. So caught up in what I learned was abuse and blaming myself for every last bit of it. Slowly, I started to break free from that season of my life. I realized I was breaking free from that season while I laid awake in bed one night. I was avoiding sleep because sleep was usually when the demons became unavoidable.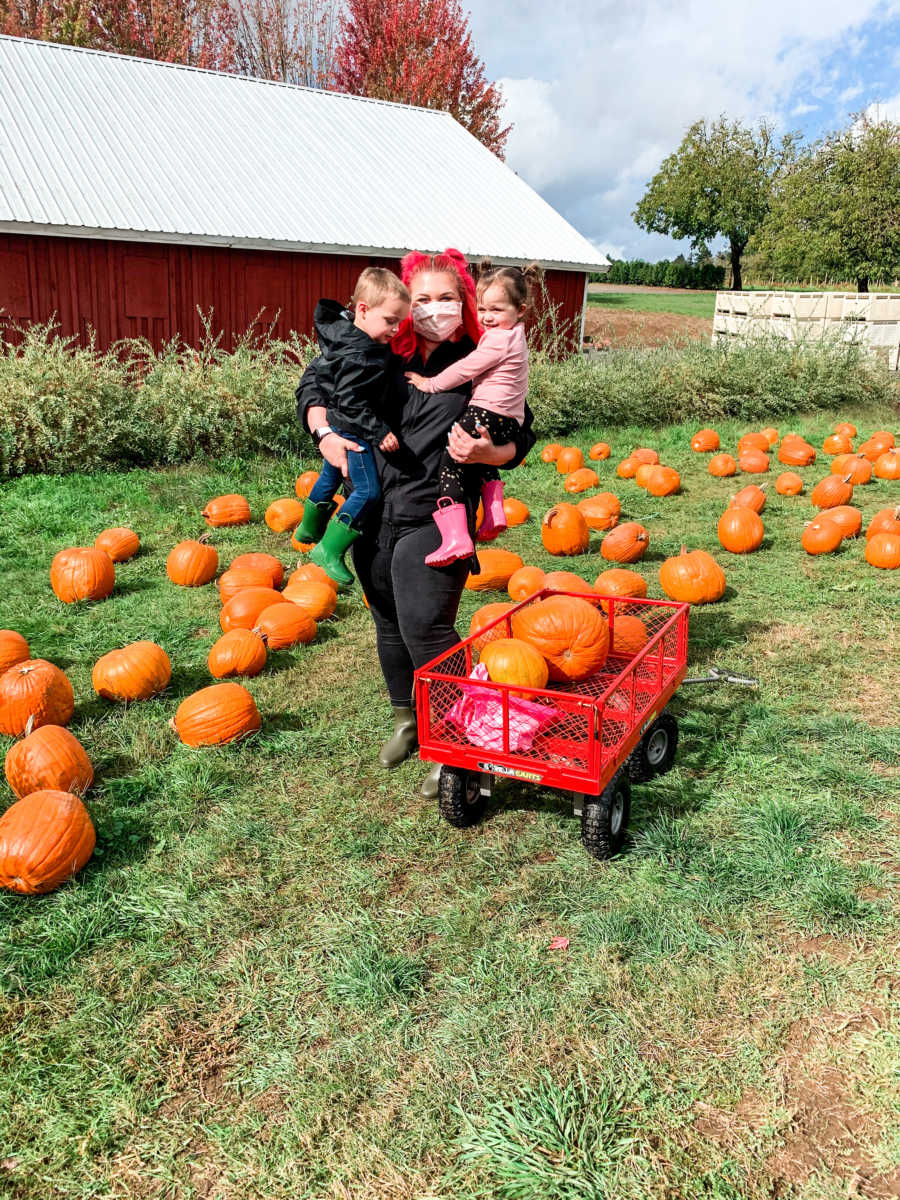 But after I gave in and closed my eyes, I realized the demons were nowhere to be found. Instead, I found myself feeling the first bits of peace. I could physically feel the door starting to close on that old chapter of my life while a new one was simultaneously opening in another direction. Then I wrote this: 'I turn 26 in one week. One year ago I would have been a sobbing mess (in a good way) had I known what was in store over the next 365 days.' Little did I know I was about to hit the lowest low I had ever felt and it would completely change my life and set me on a path of healing and true happiness.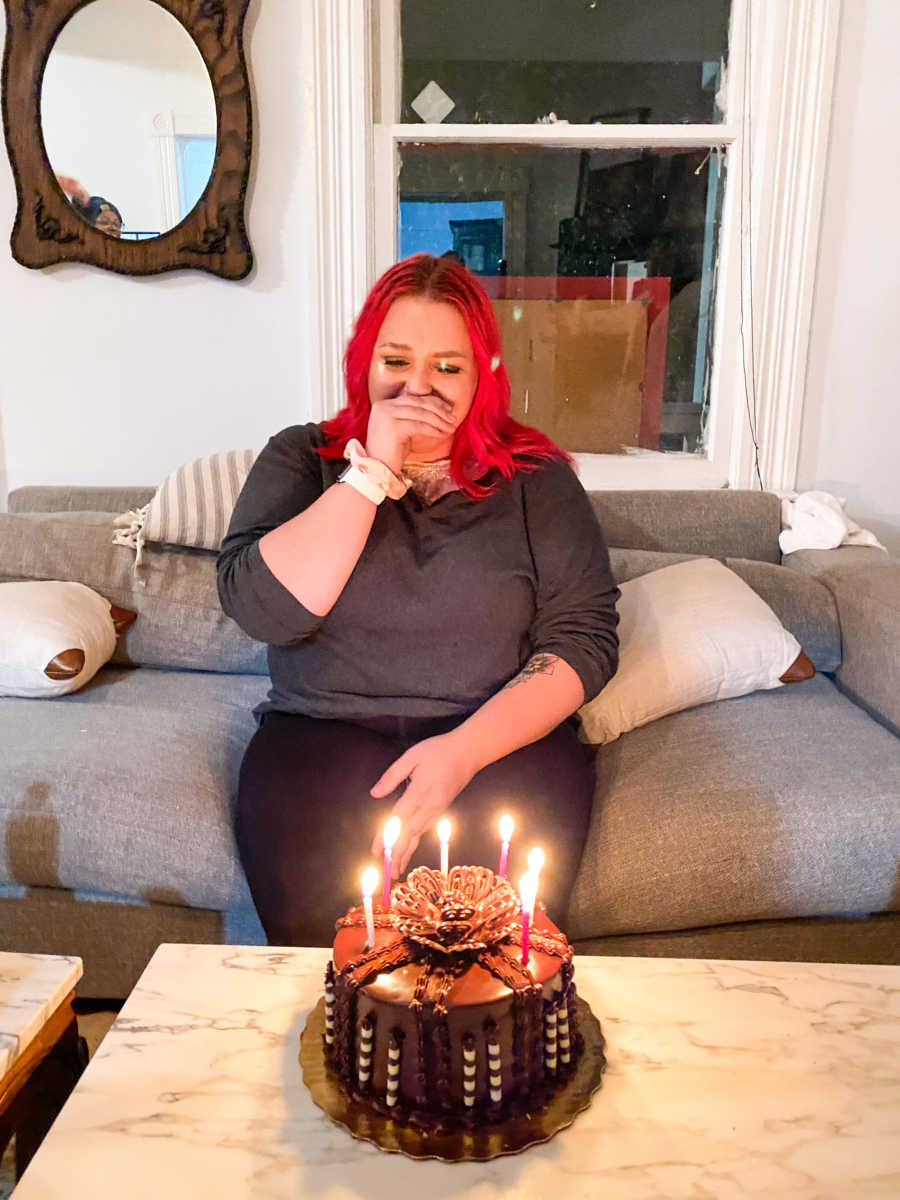 I had no idea what I was capable of. How incredibly strong I was about to be. That I would finally find out how to leave in a few short months. My long nights on the couch googling, 'How to know if your marriage is over,' was about to come to a close and a new search history of, 'How to move on after divorce,' was going to begin. The low I was about to drop into this time last year absolutely broke me. I remember staring into the mirror during one of the panic attacks yelling at myself something needed to change. That this wasn't right. That this wasn't anything near okay and neither was I. I remember leaving one night after asking him to drive me to the ER because I was scared of my own thoughts and him telling me to 'drive myself if it was that bad.'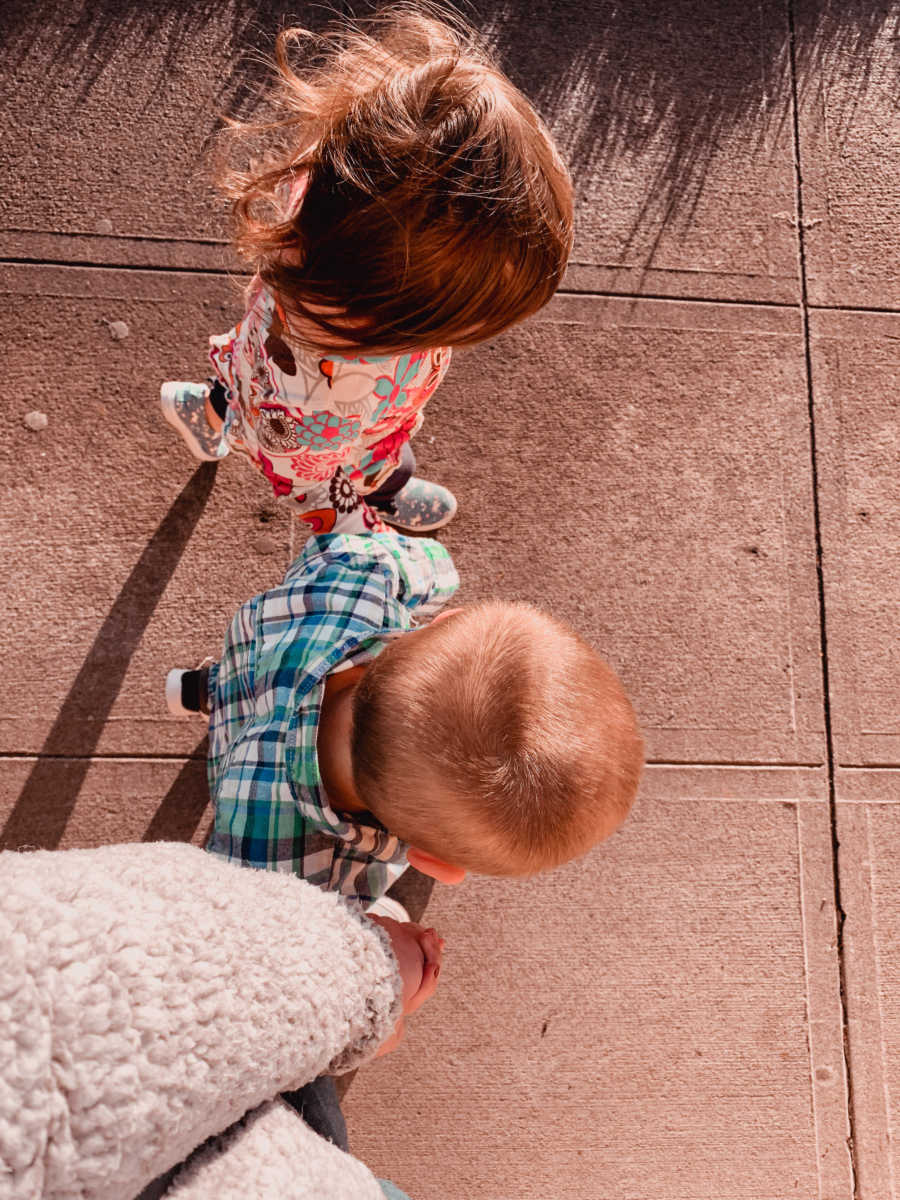 I sat outside of the hospital crying over the marriage I knew was over, along with the fear of not knowing how to bring myself out of the dark pit I was in. I could not break the intrusive thoughts. I could not do much of anything. And I had unfortunately learned how to mask the crippling depression with big smiles and jokes so the only people that knew were my three best friends. And even with them, I wasn't completely honest until recently because I couldn't bear to admit what was really going on. Inside of that low, I realized if I truly wanted to be okay one day, I needed to leave. Not just for my own well-being, but the well-being of my babies. There was very little good left and far too much pain.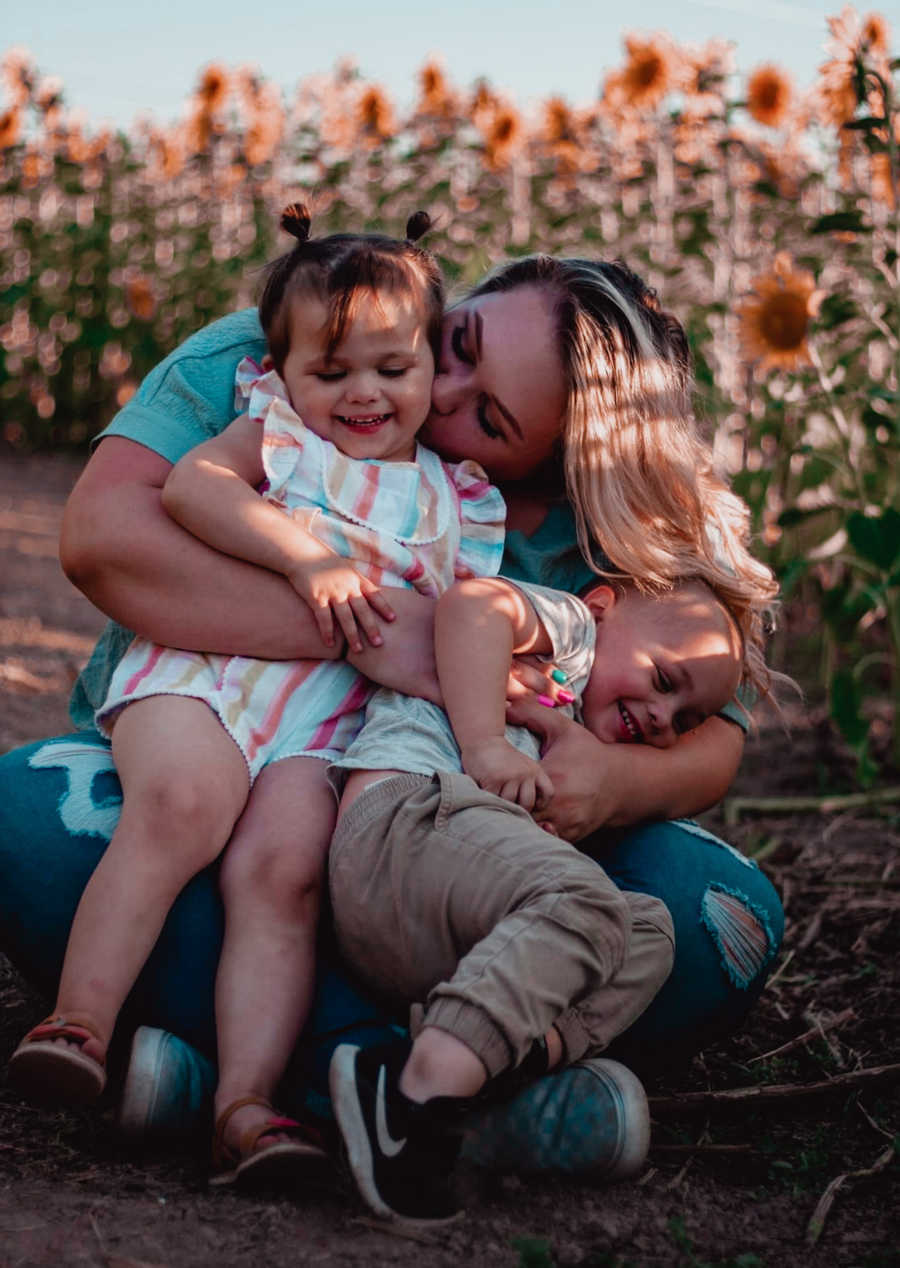 Once I did leave, I started to find myself. I started to find peace. I started to sleep in a bed instead of on the couch. I started to do things I enjoyed again. I started genuinely smiling and belly laughing a whole lot more. The biggest change– I'm not so angry all of the time. I feel a lot more at peace. Afterward, I turned my phone screen off and fell asleep. It was the first night without the nightmares. Without the anxiety-filled pacing around the house. The first night where I found myself content. It was the first time I felt 100% confident in my decisions. In myself. And in my life.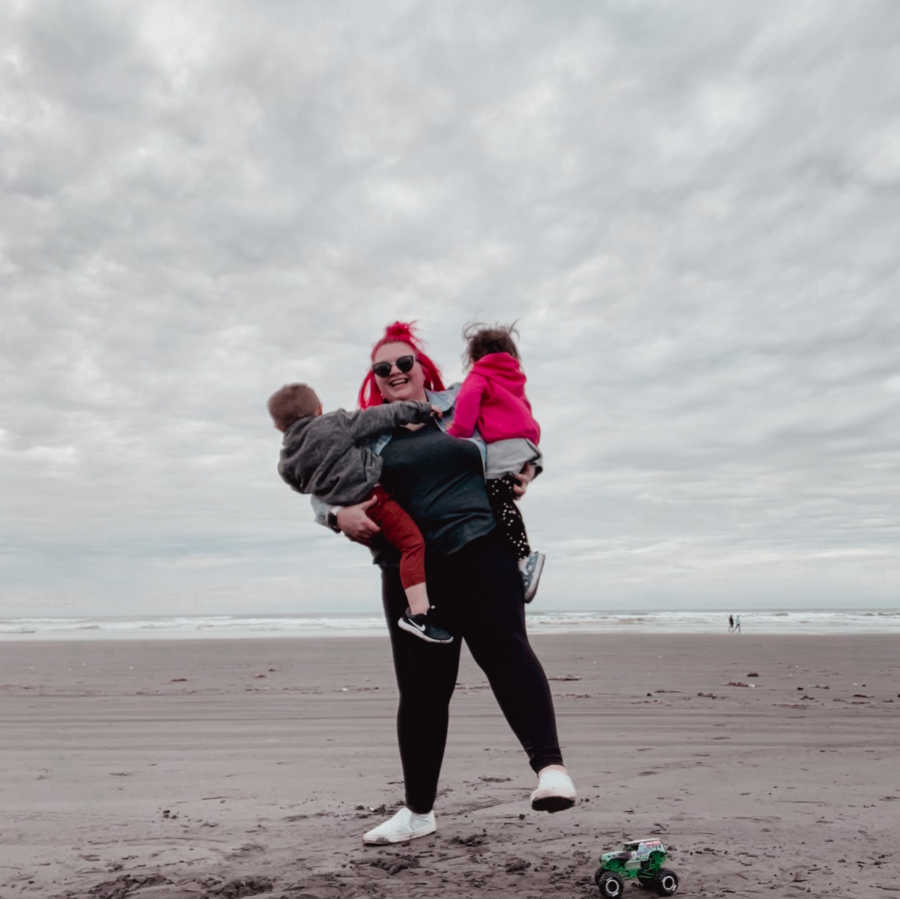 Waking up one day and deciding I was worth fighting for and the fight had to happen on my own terms outside of my marriage was the day my life changed forever. But the day where I found myself finally letting go of the doubts and instead, letting the good of what is to come to take precedence in my life— that is the day my new life began.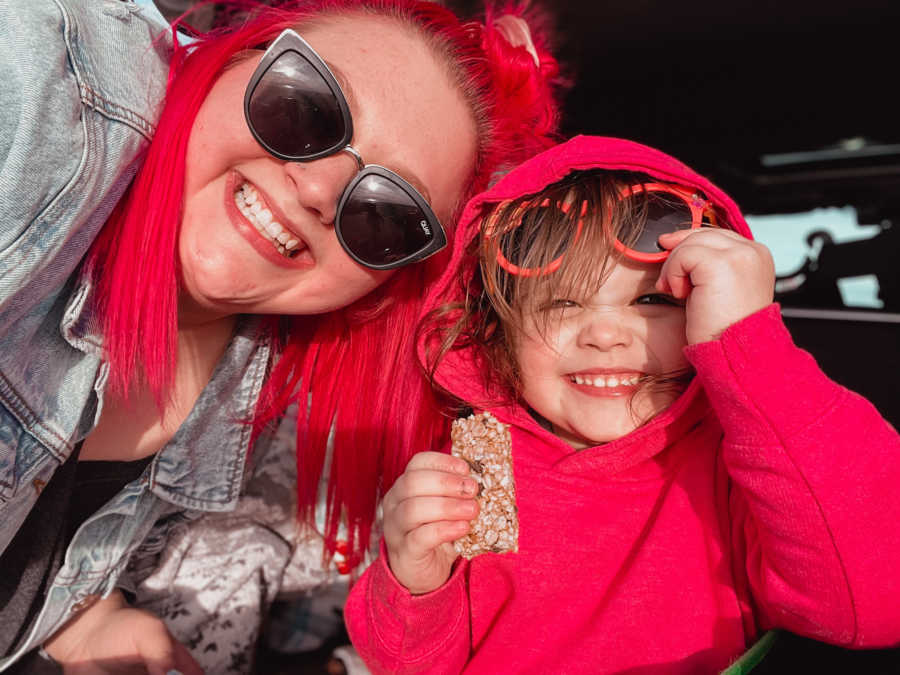 As awful as walking away and trying to start a new life was in the beginning, I am now grateful for it. For if those things hadn't happened, I wouldn't be where I am today. I wouldn't have found myself, my voice, my courage, confidence, and value. I wouldn't have fallen in love with myself and the life ahead of me. I wouldn't have been able to share with my peers we can truly make it through the darkest points in our lives and come out on the other side with hope and maybe even happiness.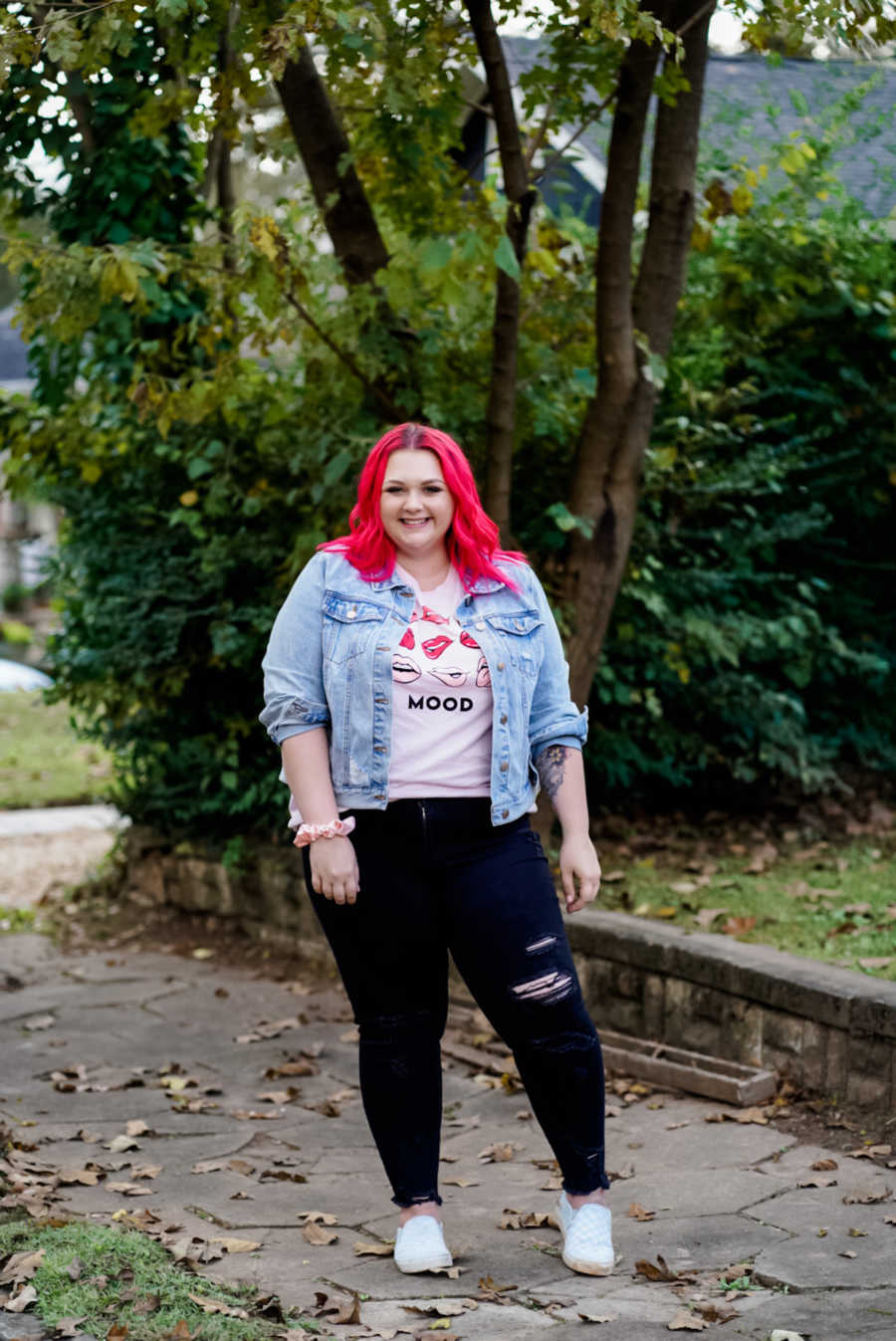 I walked a path I wouldn't wish on anyone. If you are walking that same path, first of all, please know how strong you are. They are wrong. You are worth more. You are worth happiness. And I know in my heart you know that as well. You are worth fighting for and sadly, sometimes the person that has to fight for you is yourself. But it can be a beautiful thing."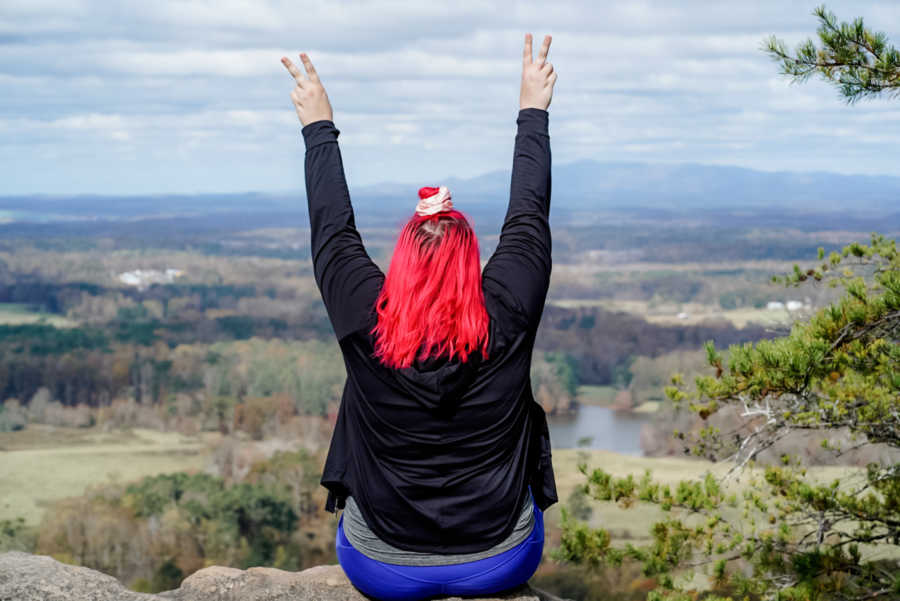 This story was submitted to Love What Matters by Lynneah Bennett. Follow her journey on Instagram, Facebook, and their website. Do you have a similar experience? We'd like to hear your important journey. Submit your own story here. Be sure to subscribe to our free email newsletter for our best stories, and YouTube for our best videos.
Read more powerful stories like this:
'You drive me to drink. I wish I never had you!' It was a nightmare. We suffered in silence.': Abuse and bullying survivor urges, 'Be kind to one another'
'No, we are not a same sex couple, but we do share a daughter. Not only did I gain a daughter, I gained a brother and a best friend.': Dad's celebrate co-parenting with impromptu photo shoot
'Are you gay?' 'No,' he said immediately. I looked at his wounded face. It turns out, I was right.': Husband comes out as gay, couple divorces but continues to live together happily co-parenting, 'I have chosen to continue to love Josh as my family'
'Kids, will you follow me up the stairs?' We walked into his bedroom. I knew something was wrong. 'Where is Mommy? What happened?': HIV warrior details journey with grief, trauma
Do you know someone who could benefit from reading this? SHARE this story on Facebook with family and friends.