"My name is Courtney. I am a 30-year-old internal medicine physician living with brain cancer. My brain tumor journey started in January of 2020 when I was studying medicine in Chiang Mai, Thailand. While there, I began to have strange neurological symptoms including left-hand tingling and dysphagia, or swallowing abnormalities. These symptoms turned out to be focal seizures, my body's one and only symptom of a large brain tumor growing in my right frontal lobe.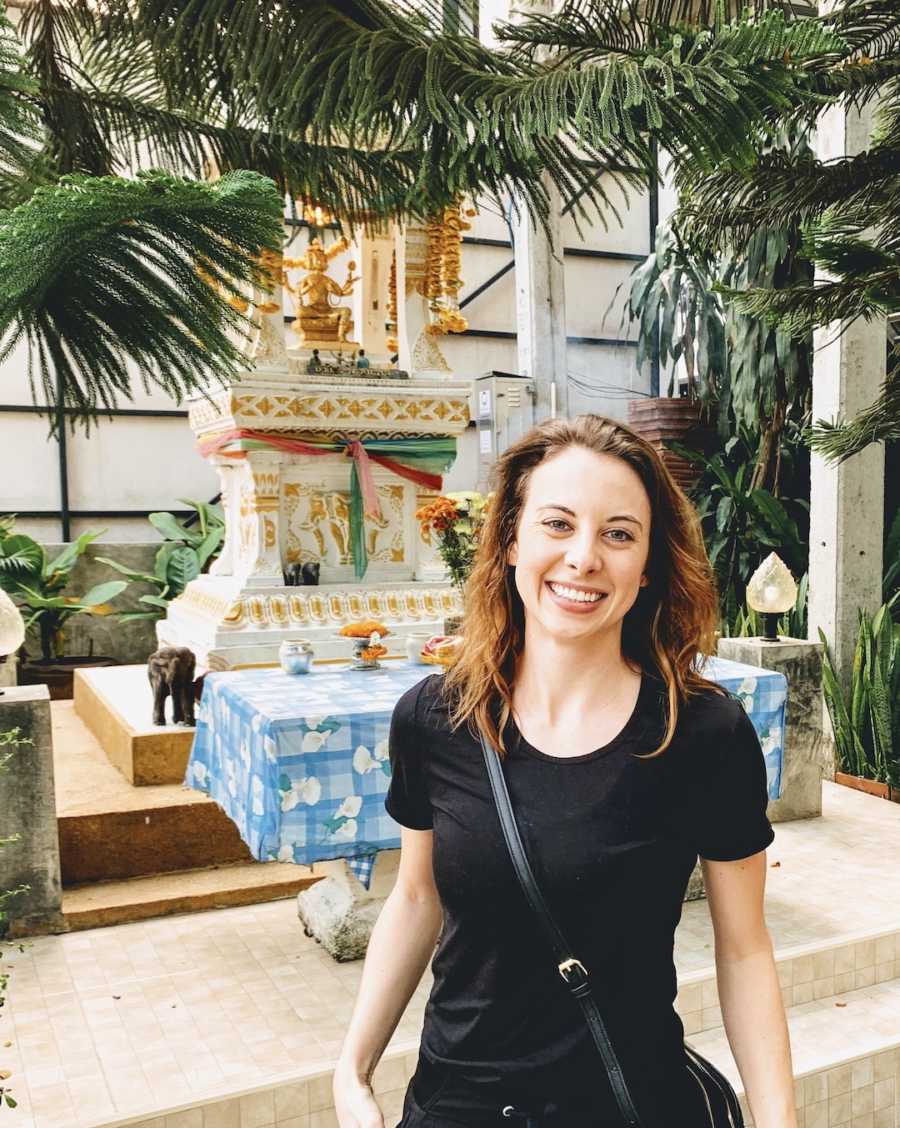 I ended up diagnosing myself with a brain tumor while in Thailand. Since that time, I returned to the United States, underwent two invasive brain surgeries, and was diagnosed with anaplastic astrocytoma, a malignant form of brain cancer. I completed chemotherapy and radiation therapy.  Fortunately, I am doing well at this time. I was able to finish my medical residency and now work as a chief medical resident (teaching medical students and resident physicians) as well as a hospital medicine provider at a large hospital in Saint Paul, Minnesota.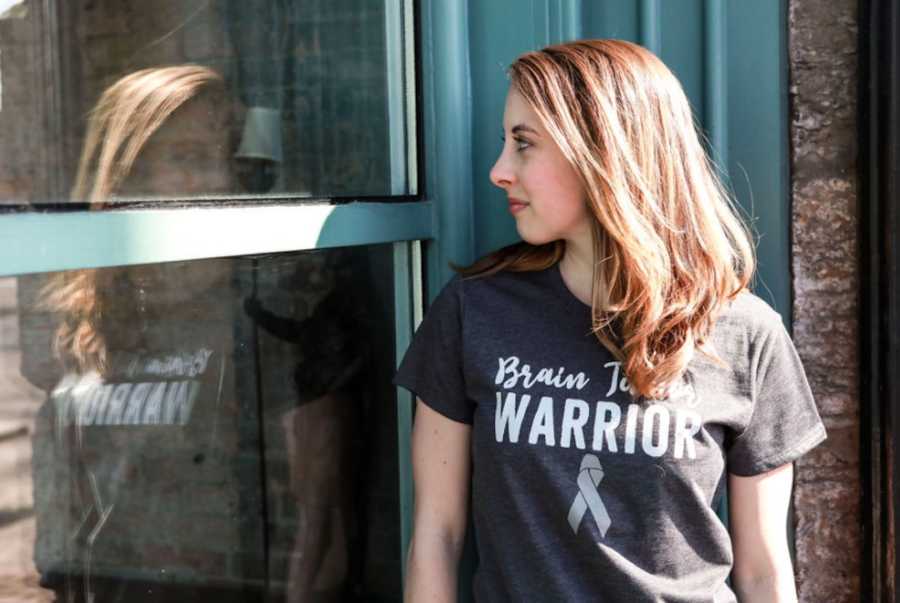 Even as a physician, a brain tumor diagnosis is confusing, overwhelming, and terrifying. Throughout my journey, I have used writing as a therapeutic way to cope with my unexpected diagnosis. On day one of my diagnosis, I started a blog that gained an unexpected worldwide following. Incredibly and unexpectedly, blog readers from around the world told me they found my words hopeful and inspiring. Readers encouraged me to write a book, so I did. My first book,  a memoir called Difficult Gifts: A Physician's Journey to Heal Body and Mind, was released on  February 8, 2021, with Wise Ink Creative Publishing. The words I write are honest, intimate stories of my real-life journey to find happiness, joy, and compassion in a crazy and mysterious life. Even if my story seems unique at first, really, it is not. As humans, we are all trying to find happiness in a life we wish we had more control over.  I hope my words bring you happiness in even the smallest way. None of us need to suffer alone.
Today, I'll share with you the prologue of Difficult Gifts. If you find this story interesting, I invite you to come along on a crazy journey with me through the full highs and lows, ups and downs, and unexpected gifts I've discovered since being diagnosed with malignant, terminal cancer in Difficult Gifts or on my blog.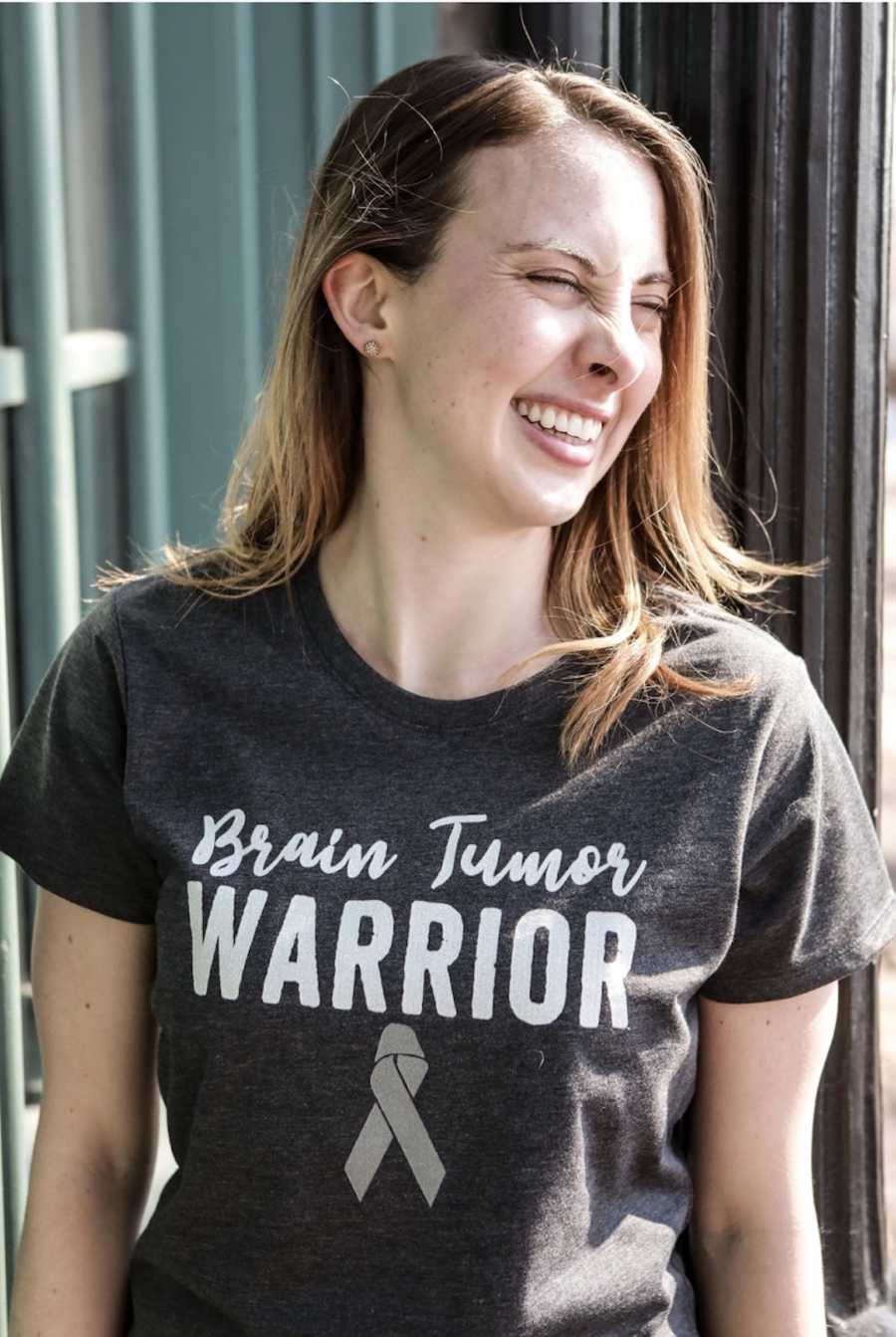 'The story you are about to read is true. It is a raw, honest, intimate narration of the most unexpected time in my life. I have malignant, aggressive brain cancer, and it will likely kill me someday. Despite this, I am happy. I am filled with joy, love, compassion, and gratitude for every moment of life I am living. This was definitely not always the case.
6 months prior to the writing of this book, I was a healthy 29-year-old resident physician finishing a 3-year residency in internal medicine. I had been nominated and selected to work as a chief resident after graduation. I had published scientific papers and received strong letters of recommendation, and I had job offers lined up. However, despite professional success, I was miserable. I was clinically depressed, unhappy, and facing a failing marriage.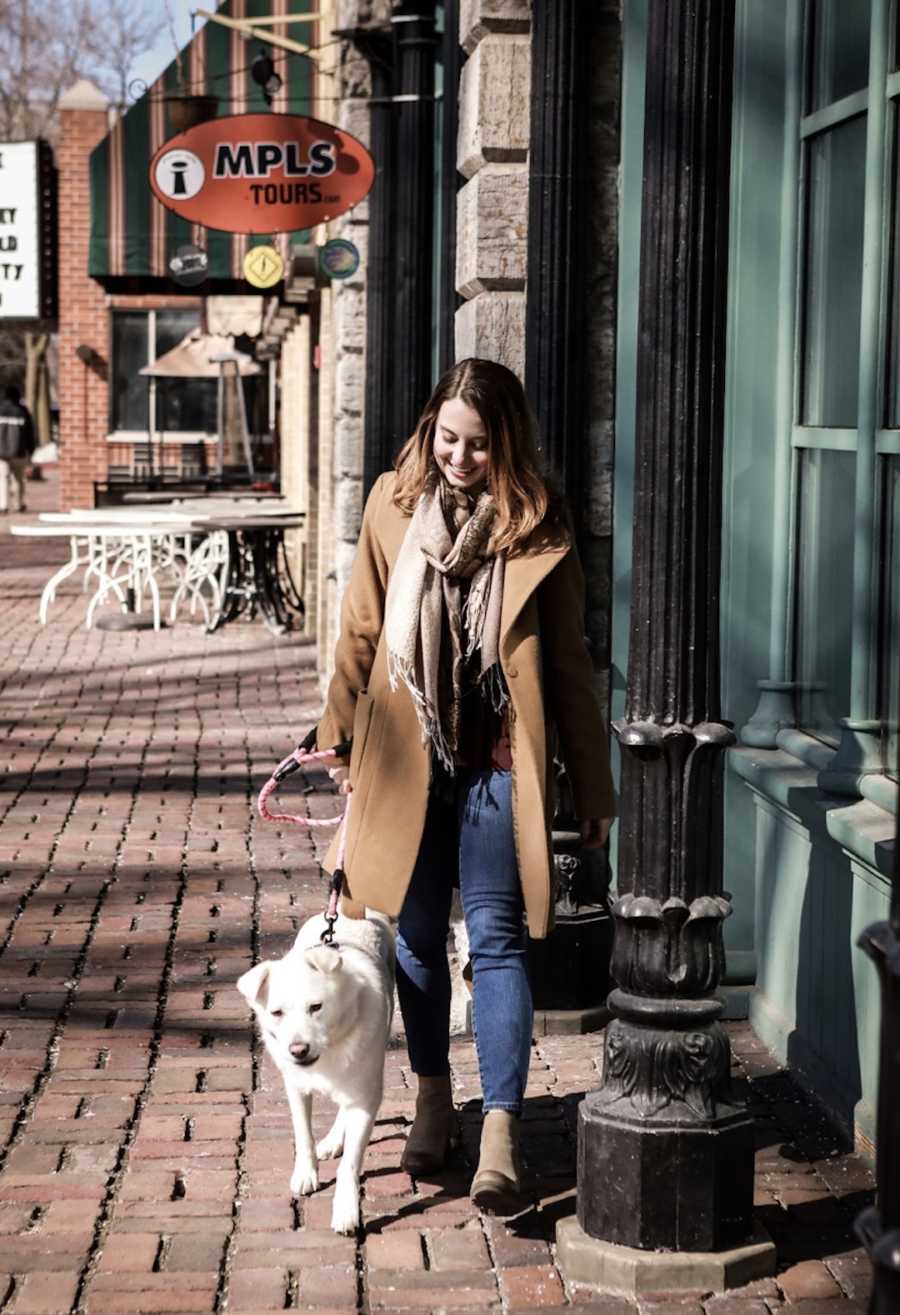 As a physician, I had spent nearly my entire adult life working towards the goal of becoming an independently practicing doctor. I had tirelessly studied in college, graduated with honors and a major in genetics, worked my ass off to gain acceptance to medical school and continued to study aggressively with the goal of matching into my first-choice residency. I lived my life as if I were running a marathon, always looking for the finish line, without ever noticing the beautiful scenery around me. Physicians will often tell you we are artists in the field of delayed gratification. We run and run, often tired, often stumbling, always self-critical, in hopes of reaching an overly glorified finish line. We spend years in school, residency, and sub-specialty training, making little money, working long hours, and dedicating ourselves tirelessly to the pursuit of the 'end goal'—the time when a physician is finally qualified to work as an independently practicing doctor.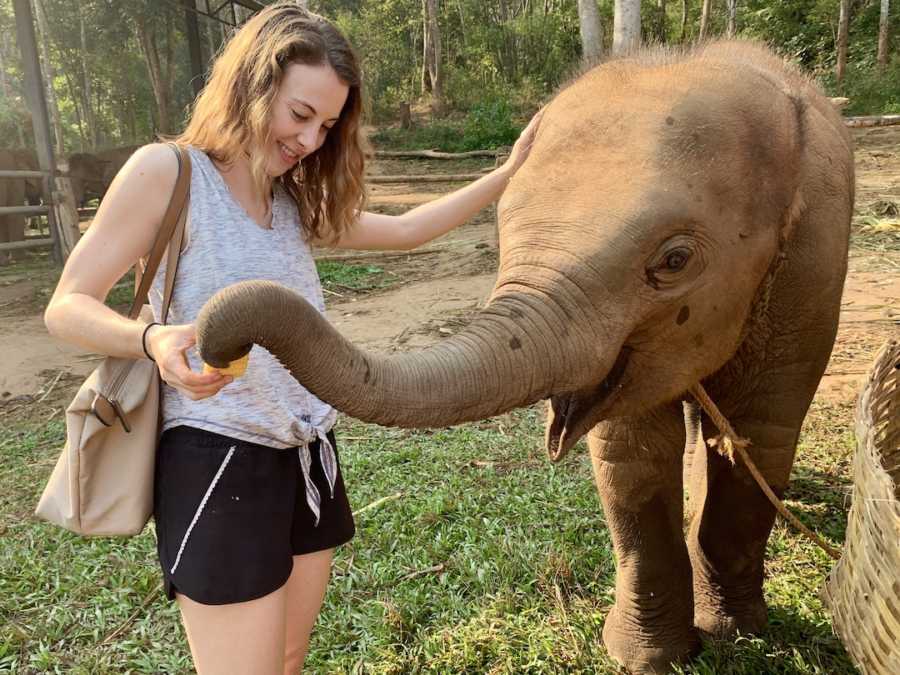 I had run for a long time. The finish line was in sight for me—only 6 months of clinical rotations and a chief residency year, and my dream of becoming an independently practicing doctor would be granted. Why, then, was I so unhappy? I could not answer this question. Instead, I began to write a novel. It was a new adventure for me; I thought a creative outlet would help me explore and understand my sadness. I crafted a plot revolving around a young woman whose mind was playing tricks on her. I had written around 100 pages of what I thought was a fairly decent first novel when the time came for me to travel to Thailand for a global health rotation. Life works in mysterious ways. 4 weeks later, I was having the time of my life in Thailand when I started to experience strange neurological symptoms.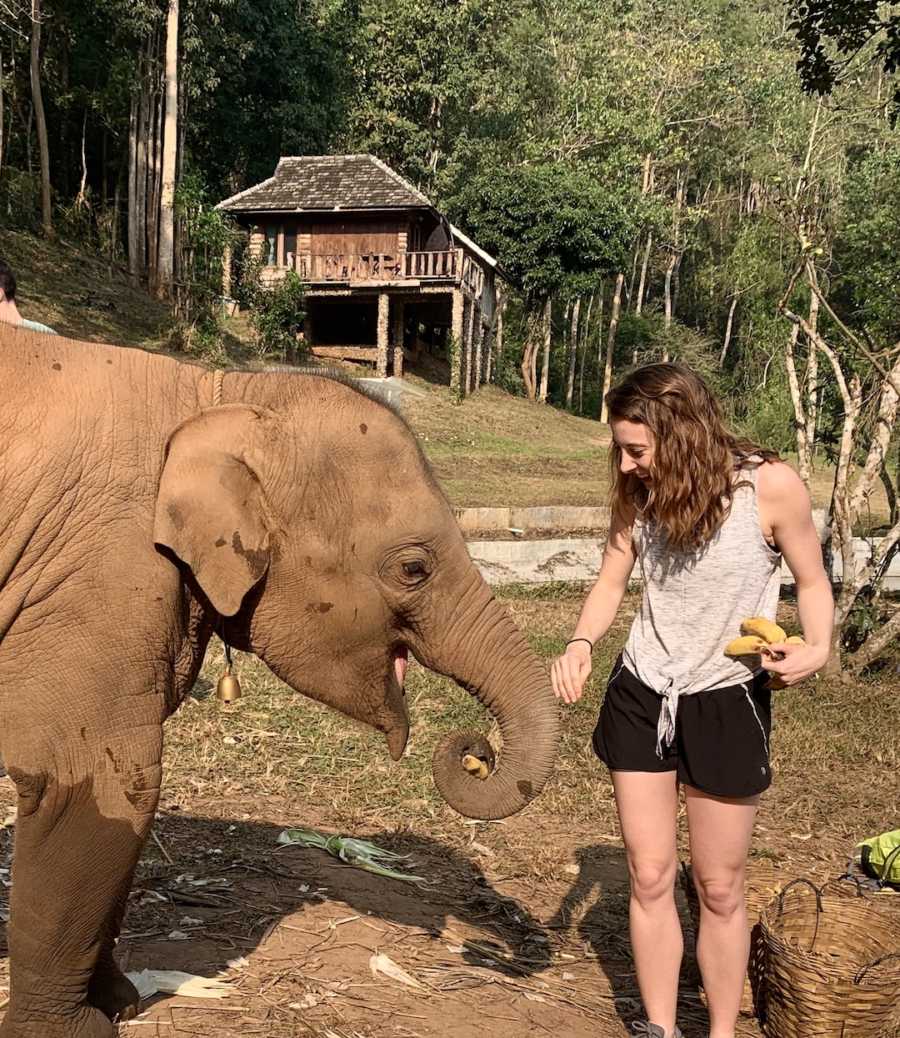 Since I'm dying, I'll get right to the point—my trip did not go as planned. My strange symptoms turned out to be seizures, and while I was still in Thailand, I diagnosed myself with a brain tumor. As you will soon read in much more detail, this brain tumor turned out to be aggressive brain cancer, and my life was changed forever. I started writing a blog when I was first diagnosed as a helpful and therapeutic way to keep family and friends back home updated. I noticed when I would update friends on the phone, the majority of the conversation would consist of people saying, 'I'm so sorry. This isn't fair.' I would respond with reassurance, trying to console them in their grief and guilt for not being with me during this time. Phone calls became exhausting.
Rather than continuing them, I returned to writing, posting a chapter on my blog every few days for months. These months included an emergency medical flight home from Thailand to the United States, two intensive brain surgeries, chemotherapy, radiation, a divorce, a deepening exploration into my Buddhist spirituality, and a global pandemic. Sounds like a good story, doesn't it? Too bad for me it's entirely nonfiction.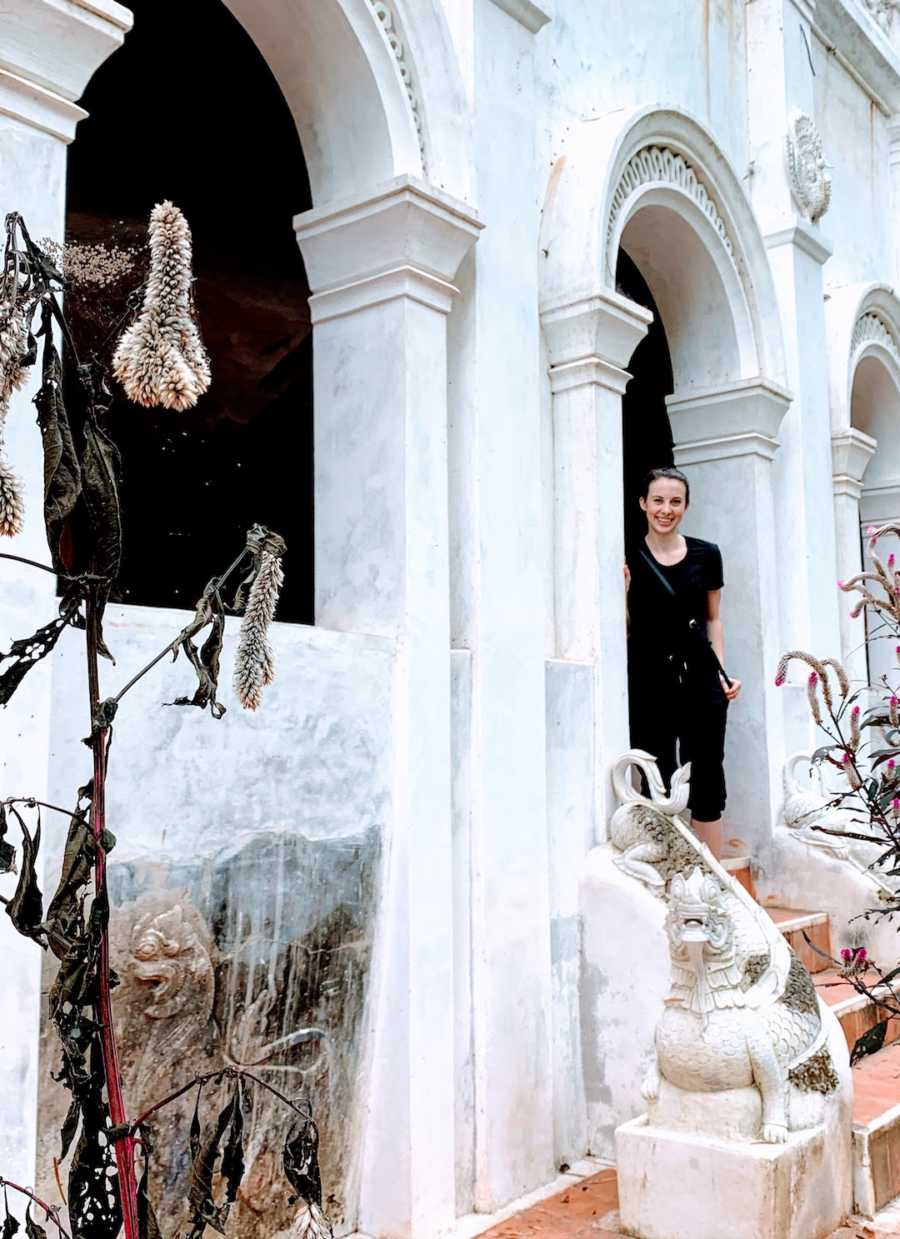 I soon realized my real-life story was far more exciting than the fictional story I had been writing. I never in my wildest dreams imagined my words or my story could inspire others, could help relieve them of their own suffering or help them find happiness despite the inevitable chaos of life. Quite unexpectedly, my blog gained a worldwide following. Readers told me my words had inspirational, profound effects on them. One even told me my blog posts contained 'more helpful information than any therapist, life coach, or mentor ever gave me,' which completely and utterly blew my mind. This reader, among many others, inspired me to transform my blog's short stories into a book.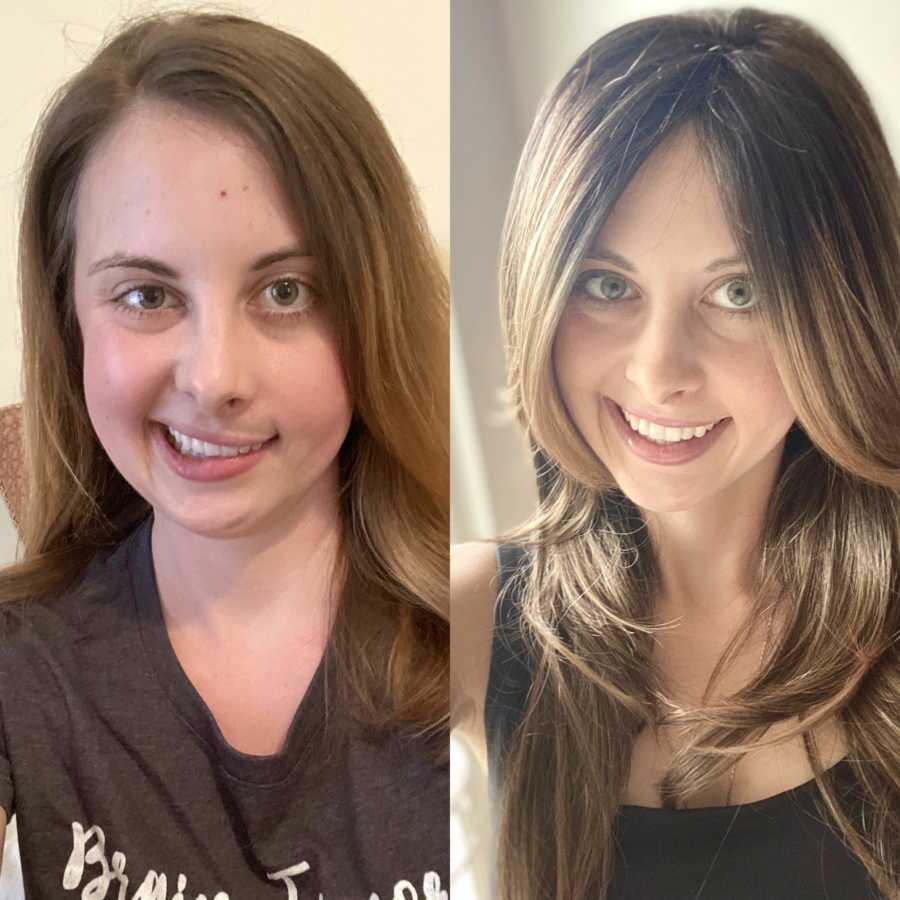 Without this memoir, I imagine I would be still curled up in bed in the fetal position, crying about the horrendous fate life brought me. Fortunately, I am not. The book you are about to read is my true story of developing a meaningful and compassionate life while battling malignant brain cancer; or really, while battling the suffering that life brings to all of us when we least want or expect it.  This story may interest you, inspire you, help you, calm you, encourage you, or scare you, but regardless, I hope it makes you feel something. Writing this book allowed me to cope with an overwhelming situation—with the realization the future is completely out of our control, no matter how much we try to plan otherwise.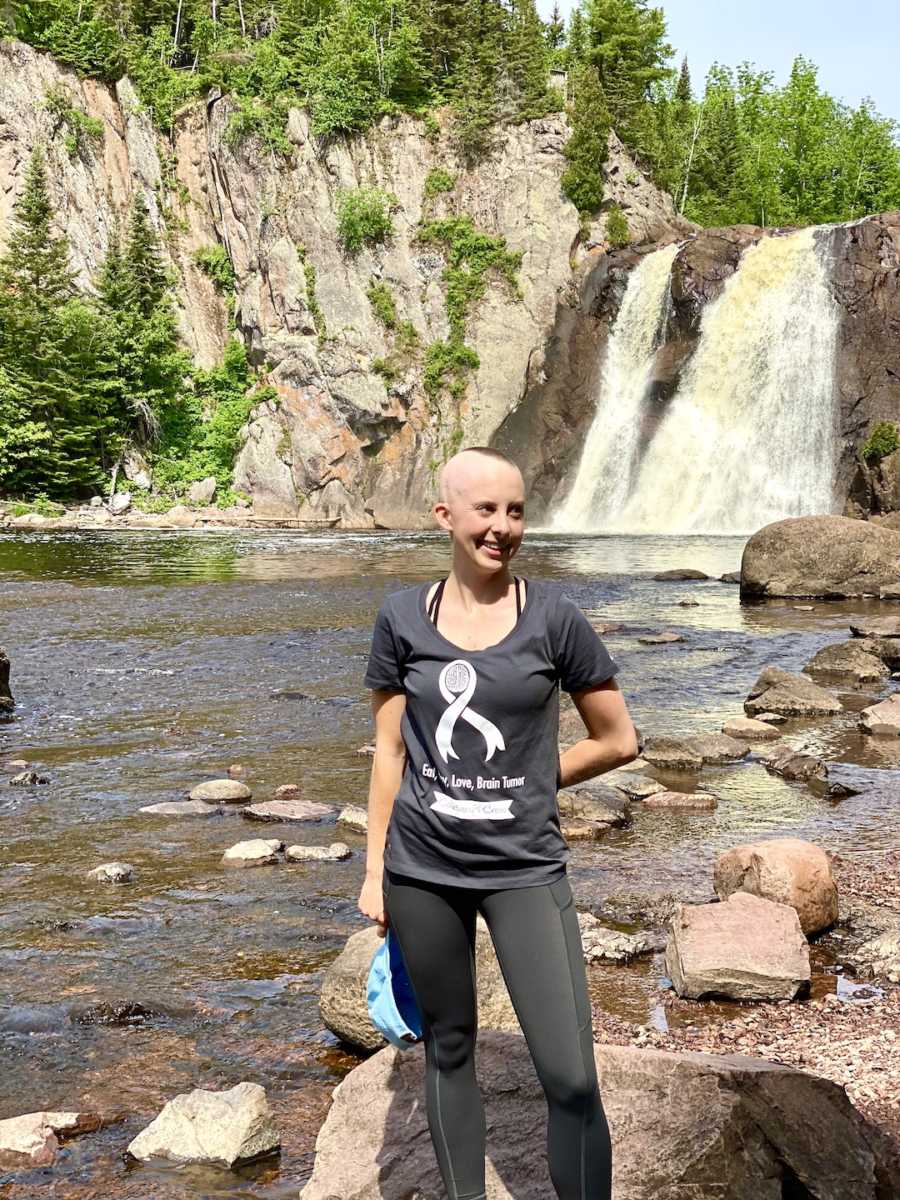 Whatever your greatest obstacle is—cancer, physical illness, pain, poverty, depression, anxiety,  social injustice, fear of failure, fear of loneliness, or one of the many millions of other obstacles this human life is guaranteed to give us—I hope my story encourages you to embrace life despite it all. Even though my story may at first seem somewhat unique, really, it is not. I am simply a human being trying my best to overcome suffering and find happiness, as we all are every day of our lives. I have learned the greatest gift I can offer is the simple understanding none of us face this messy life alone. We are all connected. We are all human. We are all simply trying to be happy, and we all deserve that happiness.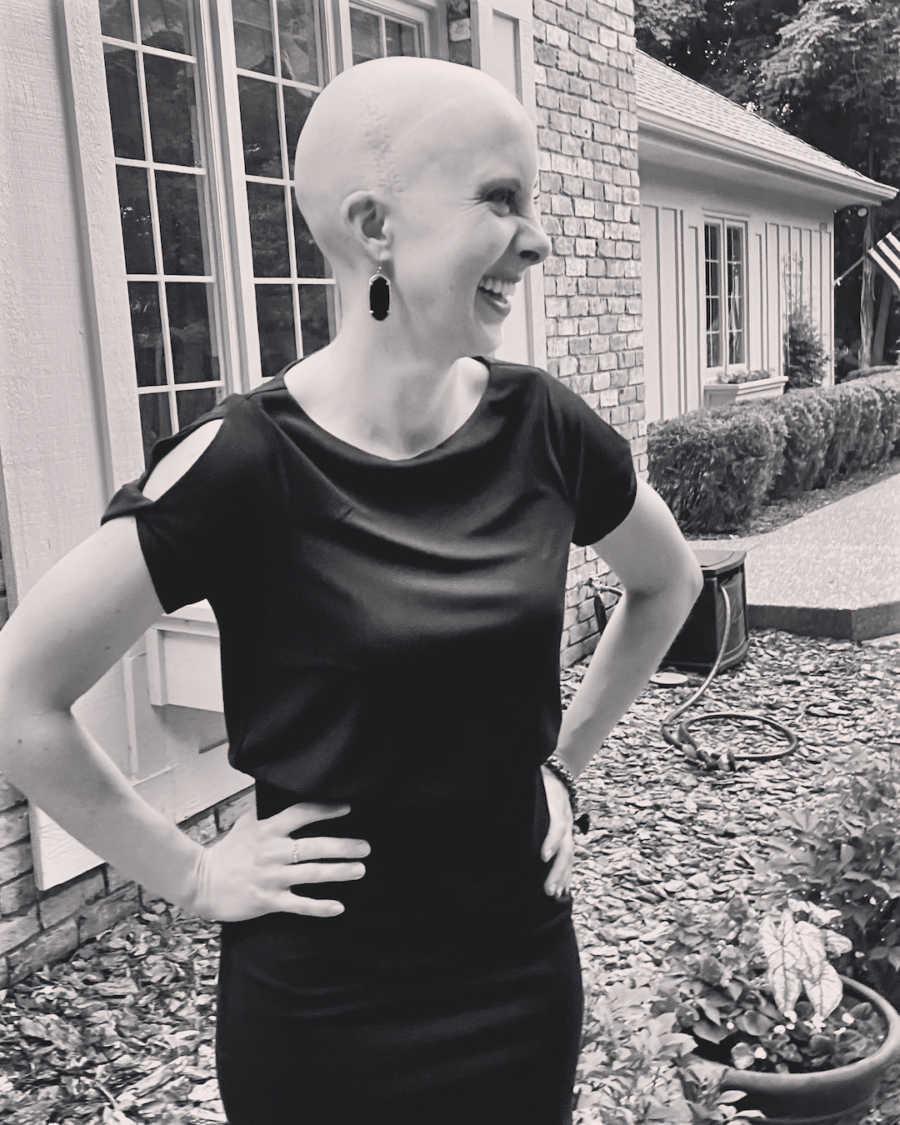 When I think about the basic facts of life, I believe all human beings are similar. We are born, we experience emotions, we face challenges, we learn something, we age, we grow ill, and we die. I  find it interesting so many of us do not like to think or talk about aging, illness, or death, even though every single one of us has our mortality in common. Sometimes, I reflect on my recent experiences and wonder if all this happened to allow me to help others in a more meaningful way than I ever dreamed possible. I initially envisioned doing this as a physician, and I still will, while I can. Through dying, I have learned to live. Through sadness, I have found happiness. Through the loss of the guaranteed future I once envisioned, I have found peace and freedom. I am more alive today than I have ever been.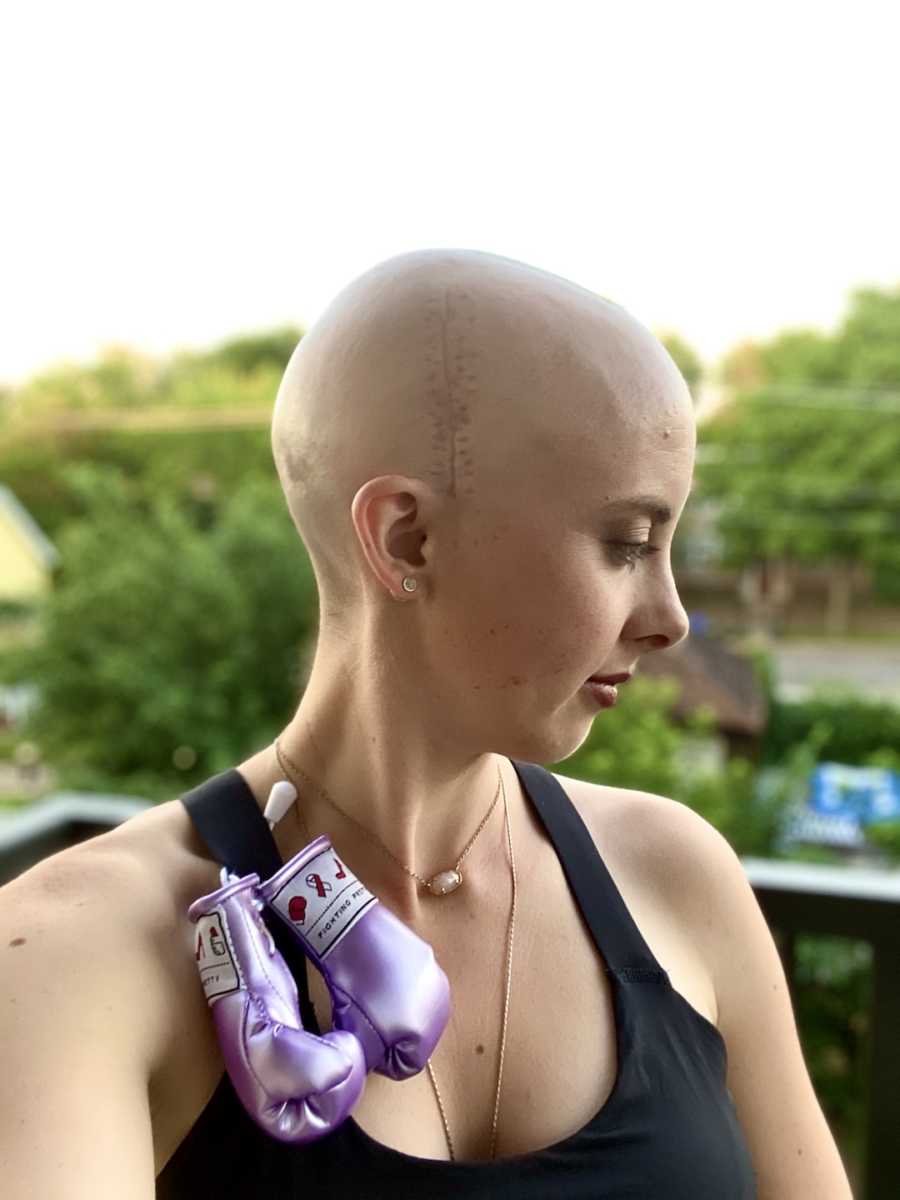 This book is called Difficult Gifts because that is what cancer has been to me. Cancer saved my life. Cancer is the most difficult, beautiful, life-changing gift I have ever received. I don't know how much time I have left on this earth, but while I'm still here, I invite you to come on an honest, sometimes painful, but mostly beautiful glimpse into my world. I promise to tell you my story with complete honesty and truth in the way I know it. I have, however, changed some names and identifying details to protect the privacy of others in the stories that follow.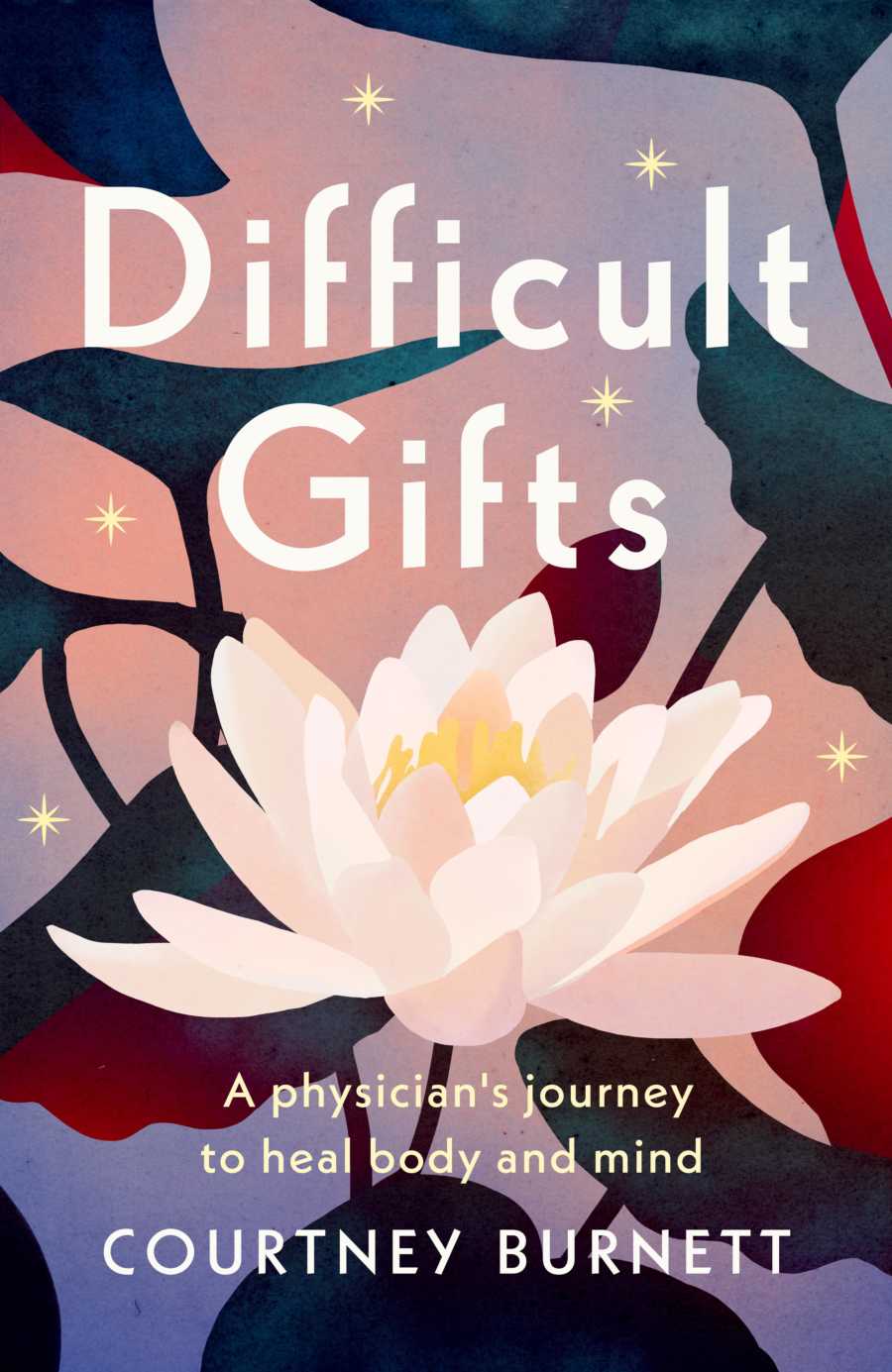 I am grateful beyond belief, despite the unexpected challenges life has given me, I am able to use my words to help others in even the smallest of ways. I hope my story will motivate you to embrace this moment and find happiness in even the most difficult of gifts.'"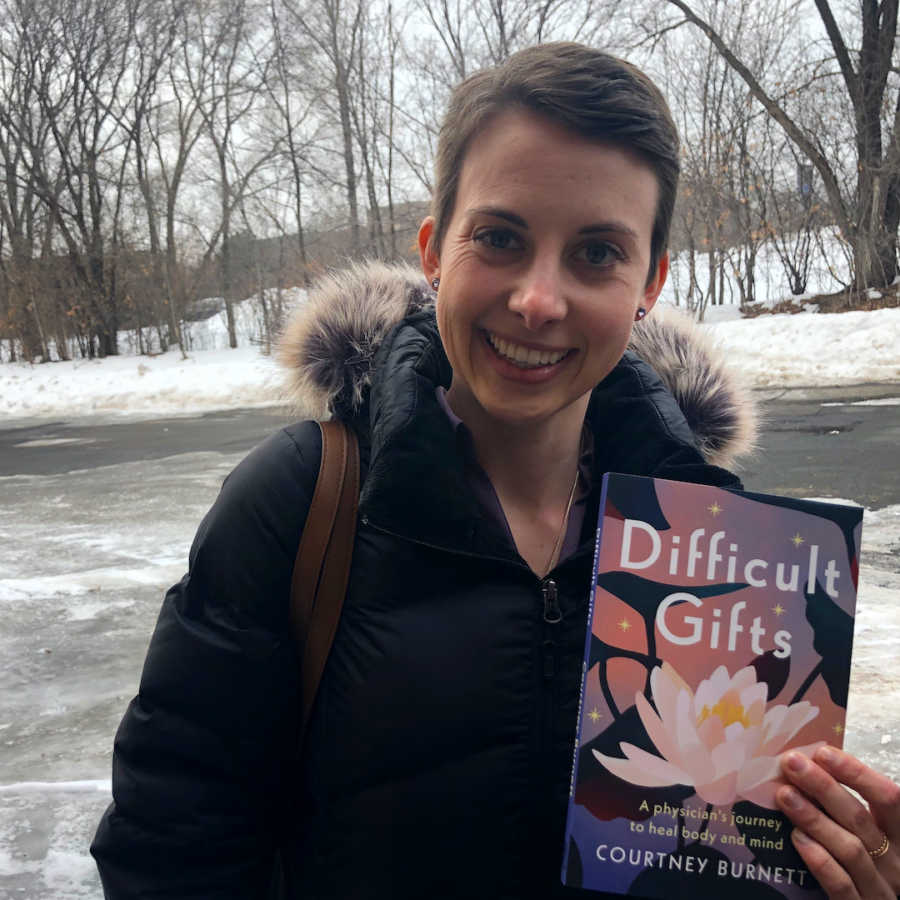 This story was submitted to Love What Matters by Courtney Burnett, MD of Saint Paul, Minnesota. You can follow their journey on Instagram, Twitter, and their blog here. Do you have a similar experience? We'd like to hear your important journey. Submit your own story here. Be sure to subscribe to our free email newsletter for our best stories, and YouTube for our best videos.
Read more powerful stories like this:
'The doctor pulled up my MRI. 'Are you sure you want to see it? It's big.' It was a fear I'd never felt before.': Brain cancer warrior urges 'love your body through the good and difficult'
'Open your eyes. Be my mommy again,' I wailed. Was it possible to lose both parents on the same day?': Woman shares journey after losing parents to brain cancer, 'We are not guaranteed time'
'But my daughter needs me!' I clung to walls and couldn't focus my vision. 'Something is VERY wrong.': Brain cancer survivor discovers purpose, 'I was fueled by my daughter's love''
'I felt DRUNK. I had to spit in a cup two or three times daily and I could barely walk straight. 'You have a baseball-sized tumor in your head.': Health coach battles brain cancer and experimental surgery
Please SHARE this story on Facebook to encourage others to cherish every moment and love what matters most.