"I had 3 happy, healthy, and by all standards perfect kids. Until I didn't. Zach called home from the school nurse on Wednesday October 5, 2011. He said he had a headache. I followed our standard rule, 'You aren't throwing up, you don't have a fever. Go back to class.' For 2 days, he told me his eyes and ears felt weird, but I assumed it was seasonal allergies and gave him a decongestant.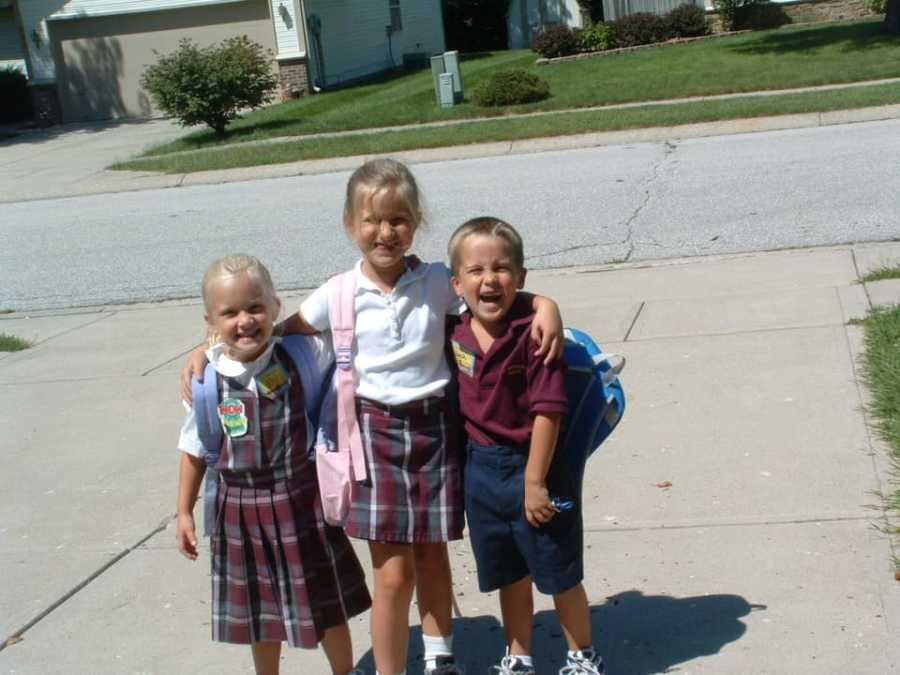 On that Friday night we were at his twin sister's soccer game. I told a sideline friend, who was a nurse, that Zach seemed to be holding his head funny and asked could she look at him. Within a minute she said, 'You need to get him checked.' I said, 'Oh ok.' Then she said, 'I mean now.' It was 8 p.m. on a Friday night. I put him in the van and drove to the county hospital. His dad waited until the game was over and then followed behind with Zach's 2 sisters. I started to fear a concussion. It was, afterall, football season. In the ER they gave him a CT scan and within an hour came back to the room and said, 'There is a mass in his brainstem. There is a transfer unit on the way from Children's National Hospital.' Honestly, these words, strung together in a sentence in reference to my healthy active son, sounded like a foreign language. Zach asked me, 'Is it cancer?' My mom had died just 2 weeks previously from cancer, so this was a very obvious thought. I had to tell him, 'I don't know.' His dad had a meltdown, and Zach said to me, 'Is it really that bad or is dad overreacting?' I answered, 'probably a little bit of both.' Then Zach and I cracked up laughing, because what else are you supposed to do when you hear something like this?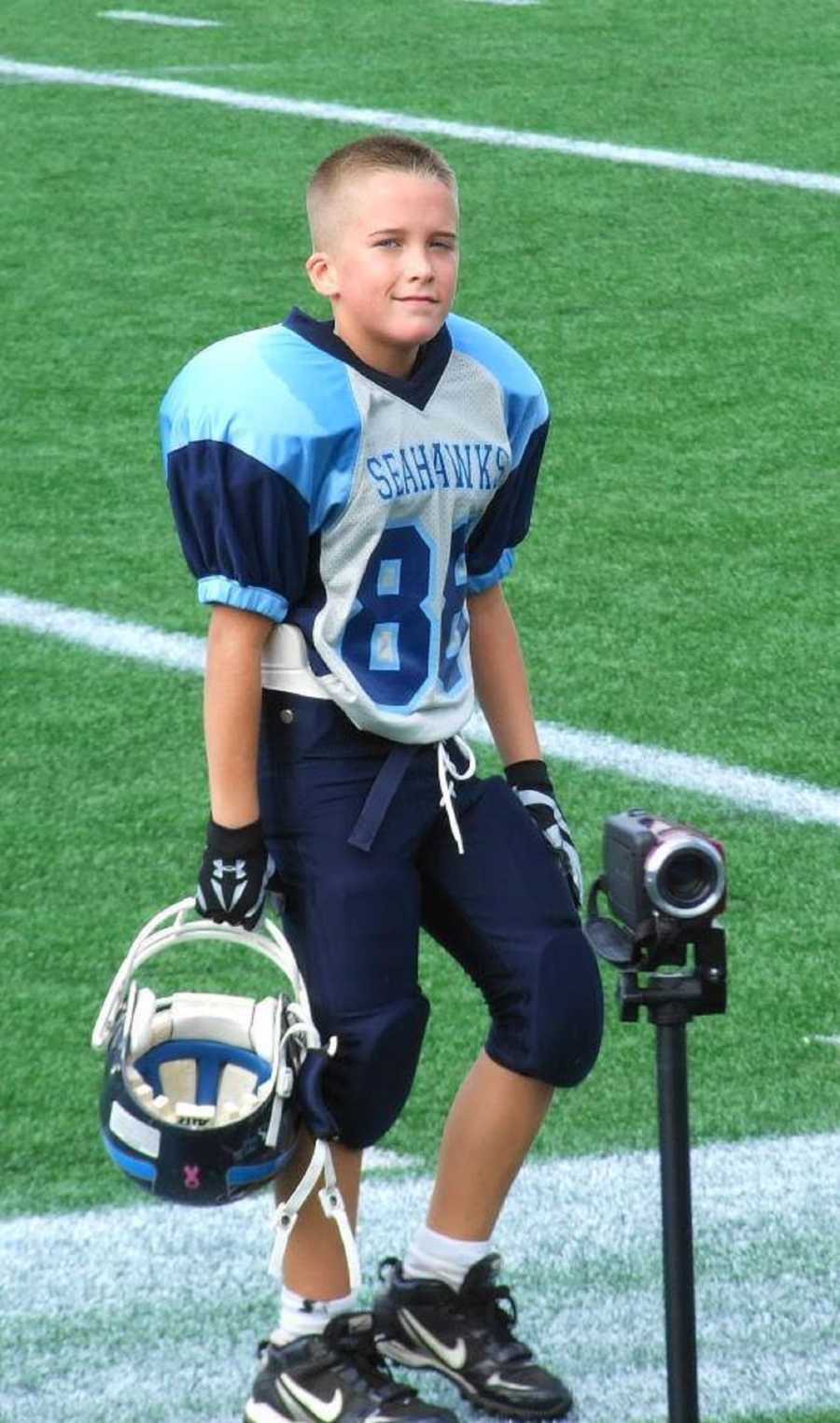 On the 3rd day in ICU we were told that the mass was most likely a cavernous angioma. It was a blood vessel malformation that he was apparently born with. Many people have them, but they are rarely diagnosed and don't bleed for everyone. Unfortunately, not only did he have one, but it was in his brainstem and in an inoperable location. There was no way to get it out without causing more damage, and there was no treatment other than surgical removal. We were told to go home and live life. Avoid blood thinners and take it easy. His eye turned in a little and there was a slight droop in the corner of his mouth. I was devastated.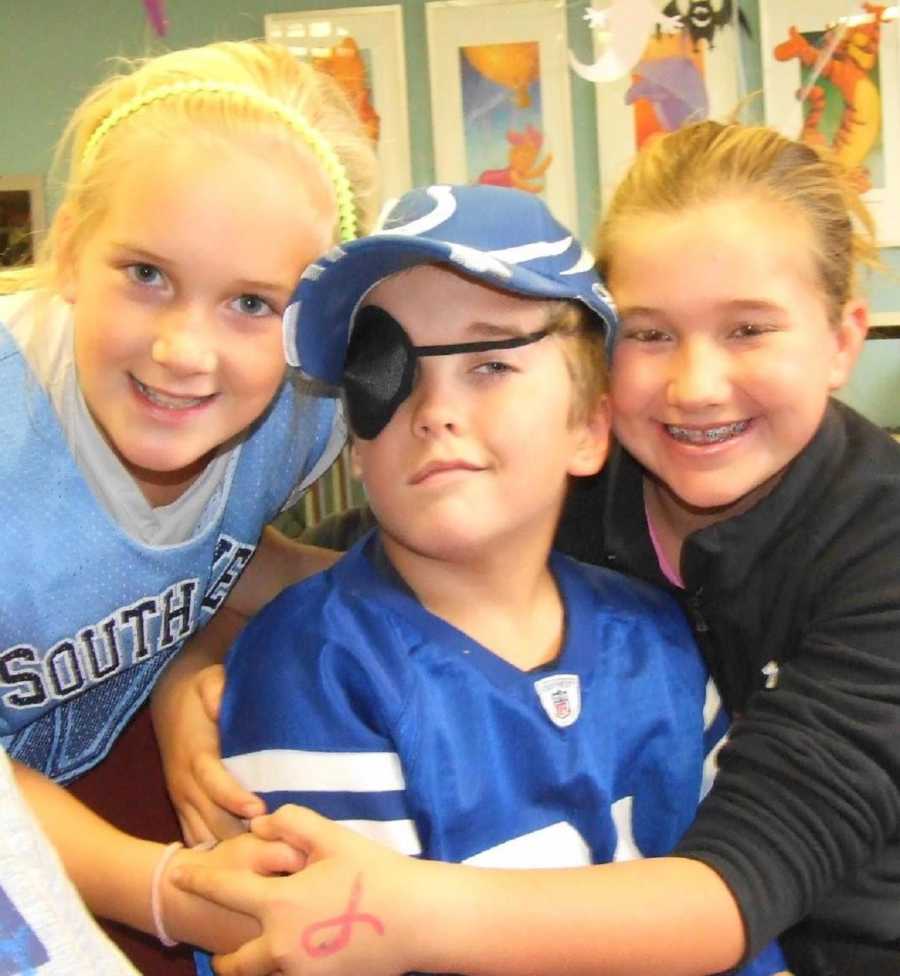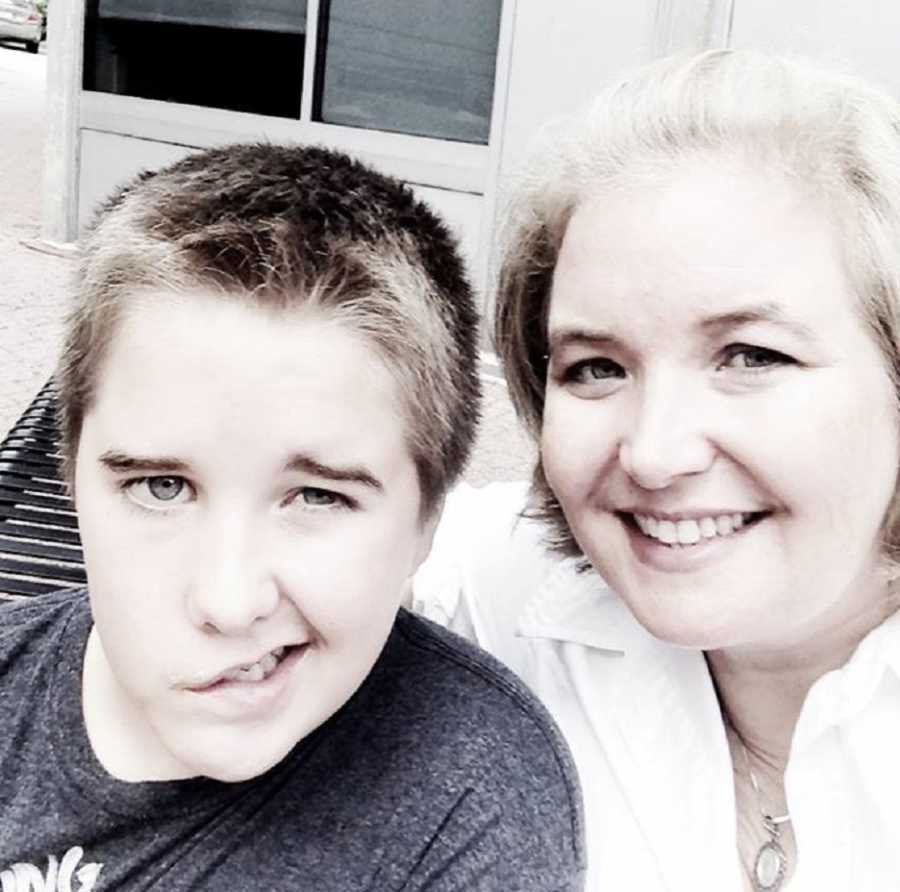 Within 24 hours of being home, he had a 2nd catastrophic brain bleed. It affected the right side of his face and the left side of his body. He couldn't walk, talk, see or hear. Everything was shutting down rapidly. His dad carried him down the stairs as his sisters ran to a neighbor's house. We drove over 100 miles an hour to the hospital we had just left that was 35 miles from home, but no one at the local hospital would have been able to help. I called ahead to the ER to ask for neurology to be expecting us, as I held his head while he threw up and made noises that weren't words. Once again, we were told surgery would only cause more damage. We had to wait for the bleed to peak, and then for some of the inflammation to go down to see what damage might be permanent. A few of those days were touch and go. There were some very dark moments that we still don't speak of. He spent several weeks in the hospital and then a month in the National Rehabilitation Hospital for intensive physical therapy. Want to know that is depressing? A children's floor at a rehab hospital. Zach went from a wheelchair to a walker before being discharged for outpatient therapy. Keep in mind this was a healthy, athletic 10-year-old boy. His sisters, Sammie, age 12, and Alex, his twin, were there as much as we would allow, but we tried to shield them from some of what you just can't unsee. His teammates would come by in the van fulls to visit.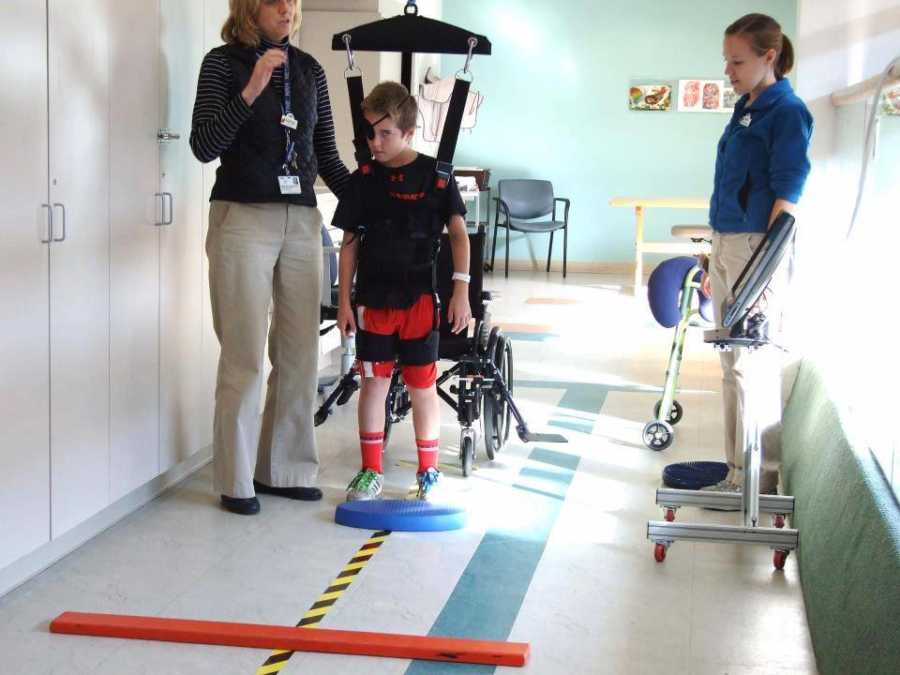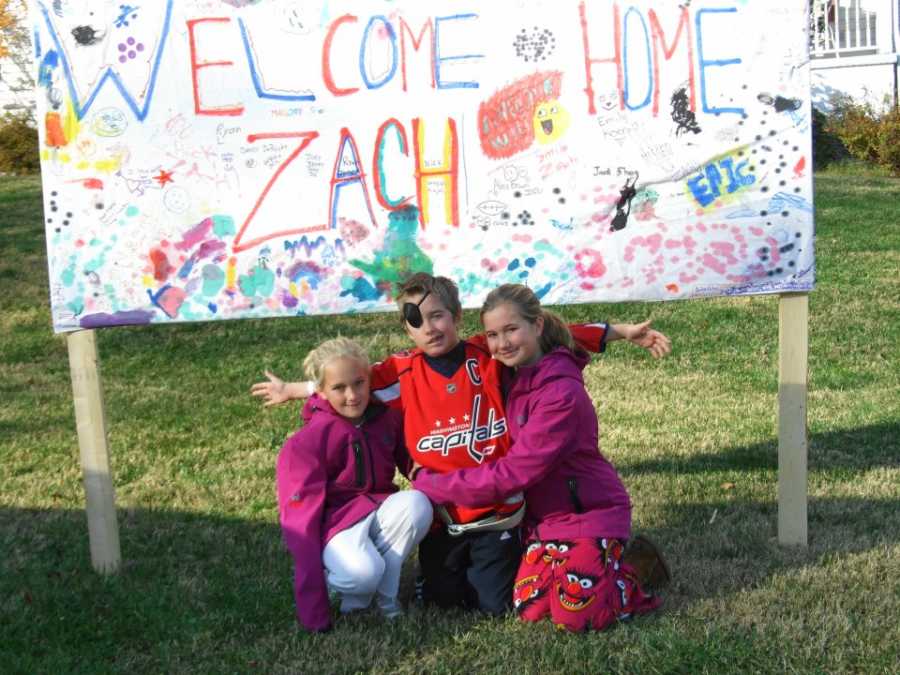 While Zach was in therapy, I was busy on the internet. I refused to accept that there was no treatment. It was 2011, how was that possible? I found a group called, Angioma Alliance. They were holding a scientific conference is Washington DC. I emailed and asked if I could attend. I was told it was a closed meeting except for scientists and board members because there was unpublished research being discussed. So I did what any distraught mom might do, I asked to be on the board! I said I could do fundraising and awareness and whatever they needed, I just needed to know what was happening with a treatment option and how I could help. We started the Zach Brown 5K for Angioma Alliance. To date we have raised more than $100,000 which we are very proud of, but we also know that in terms of research, that isn't a lot. But in the time since we joined the Alliance, we have seen hope in terms of several possible options for treatment. They are in various stages of research, so we try to keep Zach healthy and keep our fingers crossed that we can outrun with research, another brain bleed.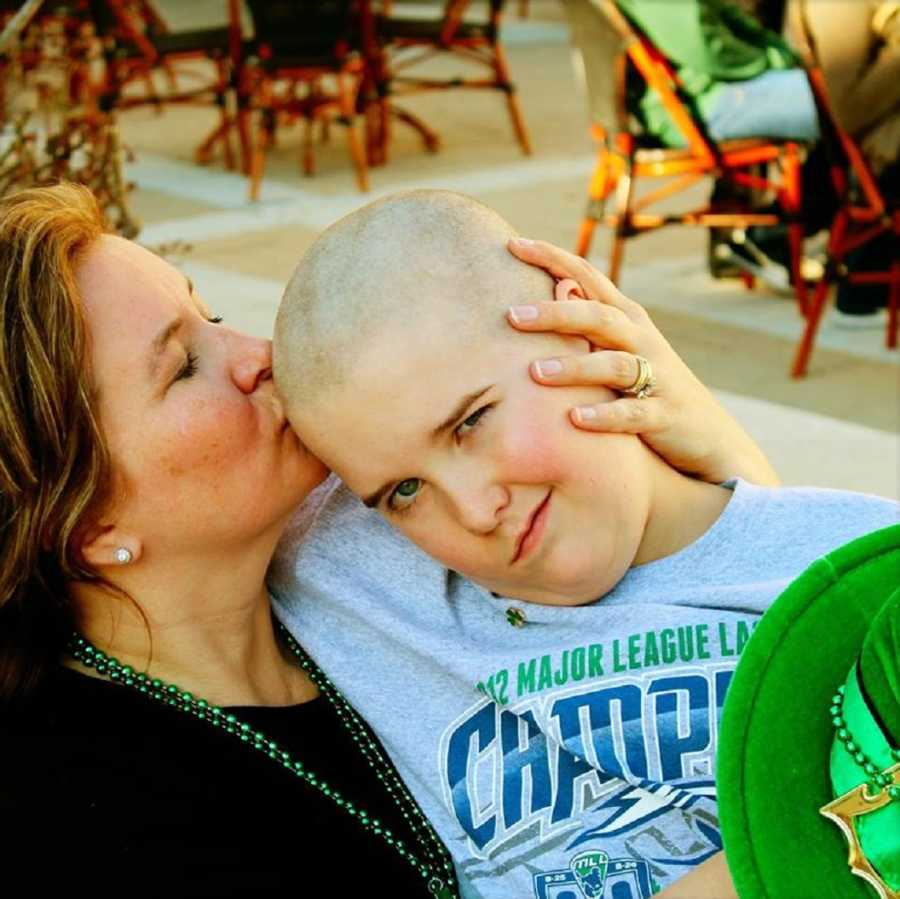 To date, Zach has had 8 eye surgeries and a 2-part crossface nerve graft to try to reanimate his face. It is better, but still has some paralysis. He has partial hearing loss and a range of emotional and psychological issues that come with a brain injury of this size. He has some loss of fine motor skills, but he can run. He had to give up contact sports. He was a football player, lacrosse player and wrestler. He pretty much faced a midlife crisis at age 10! He had to redefine who and what he was. And he did just that.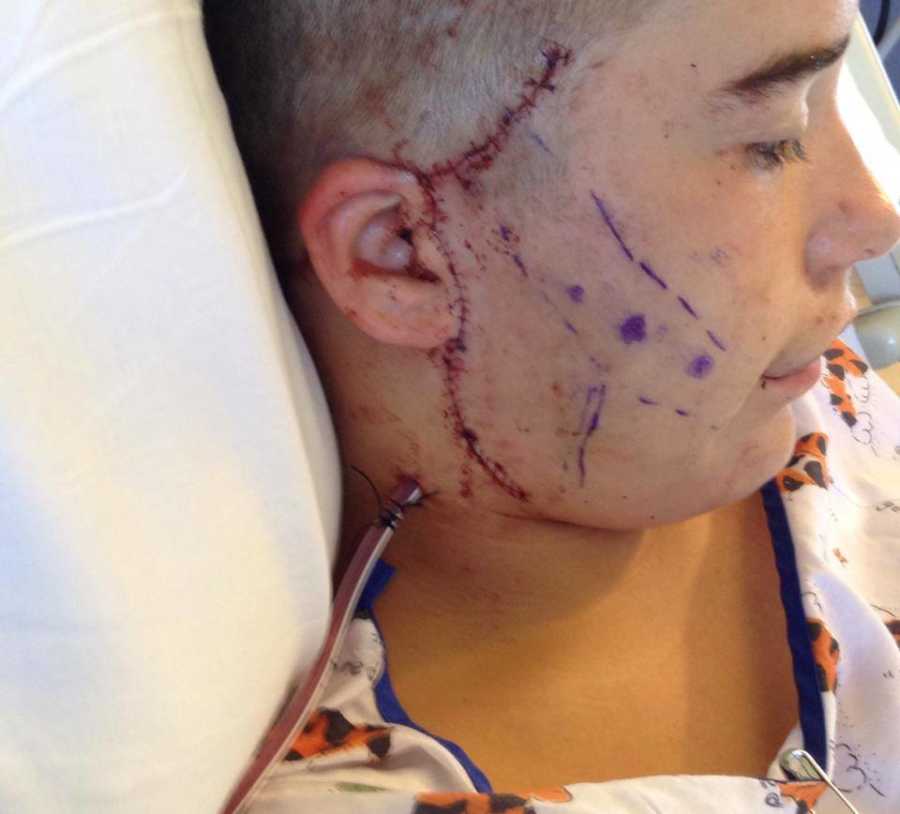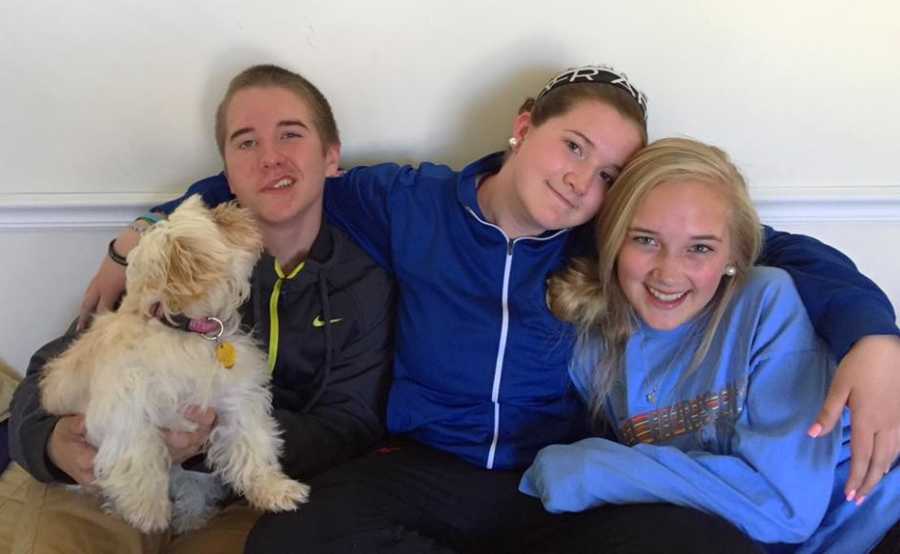 He became a volunteer with pretty much every special Olympic team we could find. During his junior year of high school he was awarded the Prudential Spirit of Community Award as the top teen volunteer for the state of Maryland. He and his sisters could have become bitter over the challenges that changed all of our lives, but they didn't. They opened their hearts to others in the community who needed encouragement. Zach became a face for Angioma Alliance to help others understand what it is and why we need help to find a treatment option. He recently graduated high school and will be attending a local college starting next week. He hopes to transfer to a university next year. HIs older sister currently lives 600 miles away and his twin just left last week for college, 60 miles away.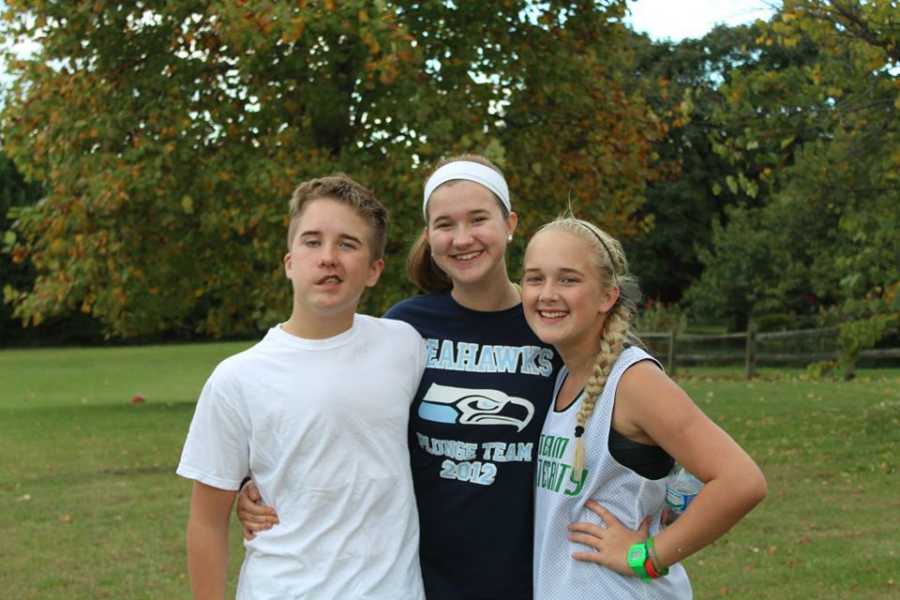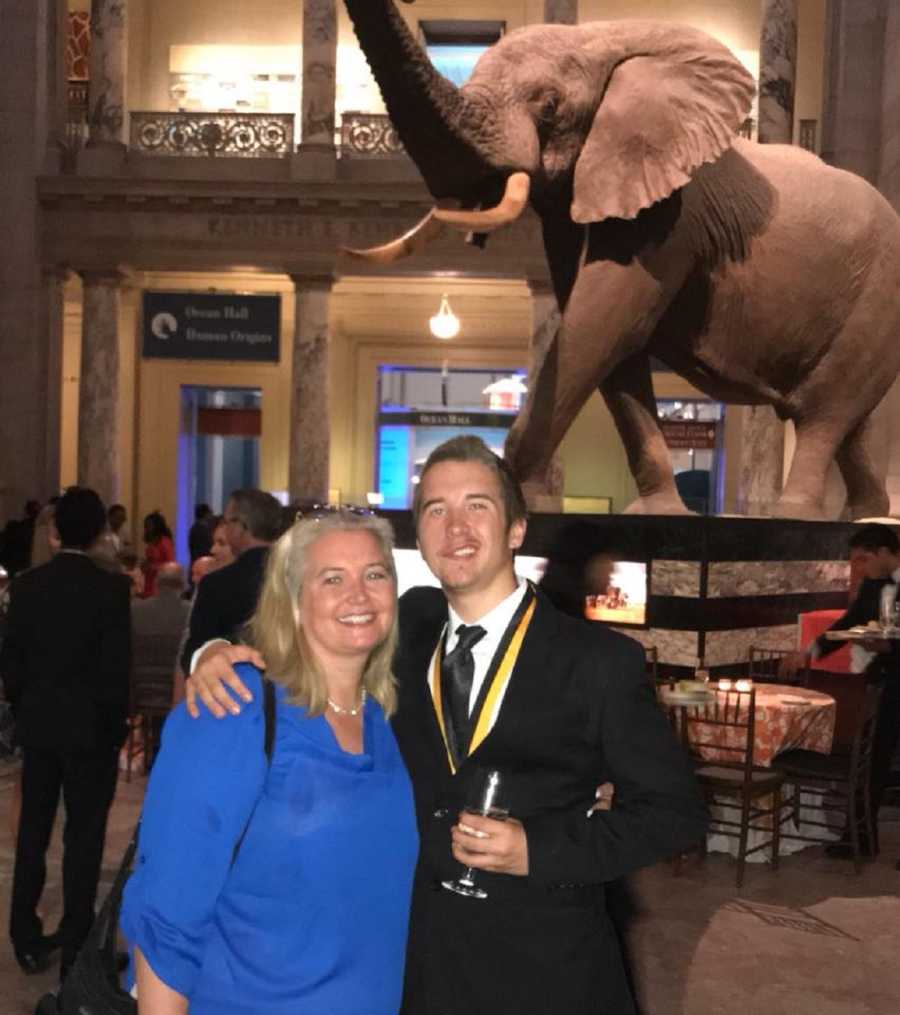 There was a time that I didn't know if there would be a tomorrow, let alone a next year…or dare I say a future? But as I sit here today, I see that I now have 3 beacons of light shining in different directions. Through all of the trials, my babies have come out kinder, and better than I could have imagined. Just because life doesn't turn out like you expect it to doesn't mean it can't be great. They are teaching me to be grateful for today, and hopeful for tomorrow. And that is enough."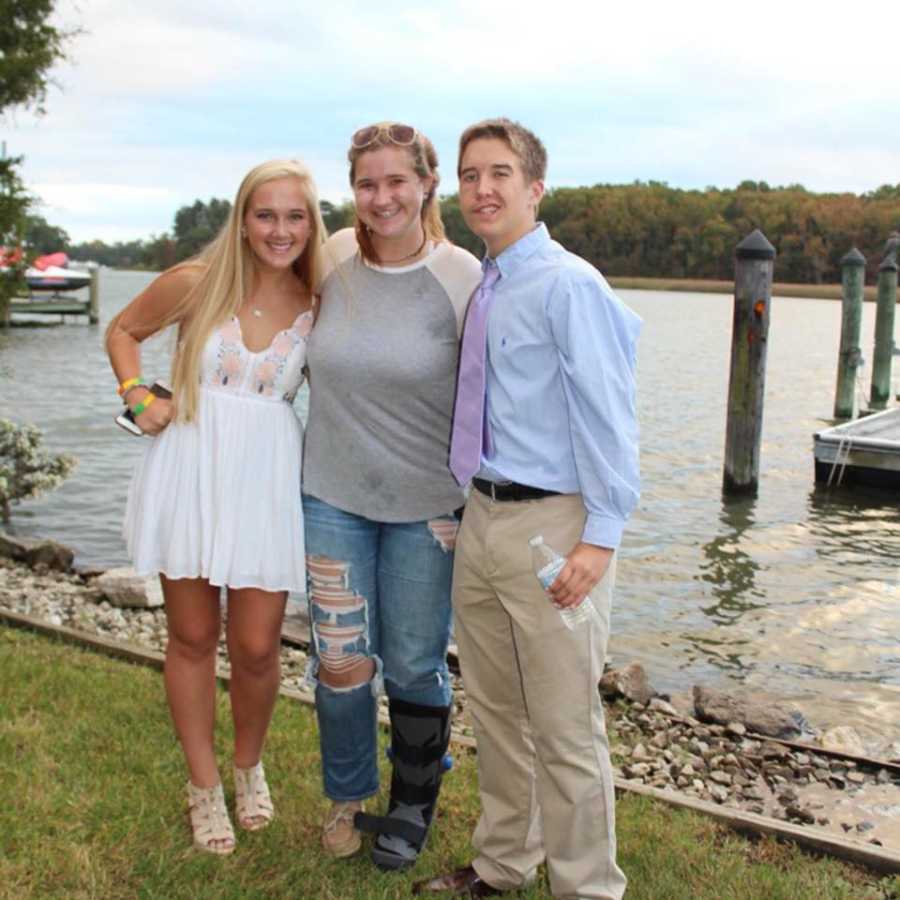 This story was submitted to Love What Matters by Tracy Brown. You can learn more about their journey on Instagram, Facebook and this website. Do you have a similar experience? We'd like to hear your important journey. Submit your own story here, and be sure to subscribe to our free email newsletter for our best stories.
Read more stories like this: 
'I got a message about a 19-year-old bride who has cancer. She was told she wouldn't make it through the night. They had to move her wedding to that very day.'
'She's so beautiful'. 'Yeah, but she has cancer.': Newborn daughter diagnosed with Neuroblastoma 9 days after she was born
'Before I put her to bed, her face turned pale. She was screaming in pain. My husband read the word 'leukemia,' and I had this sickening feeling. The inevitable truth was seeping into our lives.' Mom gets hit with triple diagnosis: Down Syndrome, Leukemia, & Typhlitis
Please SHARE this story on Facebook to encourage others to cherish every moment and love what matters most.