"Two years ago I sat at a desk at a pediatric dentist office checking in a mom and her foster kids. It wasn't the first time I had checked in a foster family. In fact, it was pretty normal. I was checking at least a few in each week. It hit me how big the need of foster care in our community must be.
It was on my mind for a few weeks and I finally got up the courage to mention fostering to my husband. After all, he had talked a little (and I mean a very little) about possibly adopting in the future because of some stuff he had seen at his job. I asked him, 'What do you think about becoming foster parents?' Of course, like many other people will say, his response was, 'It isn't the right time.' After all, we did have two young boys already (2 & 4) and we were young ourselves. I'm only 25. People already thought we were crazy for being married with two kids at the age of 23, they'd think we were insane if we started fostering too.
'We'll talk about it again when the kids get older,' he said.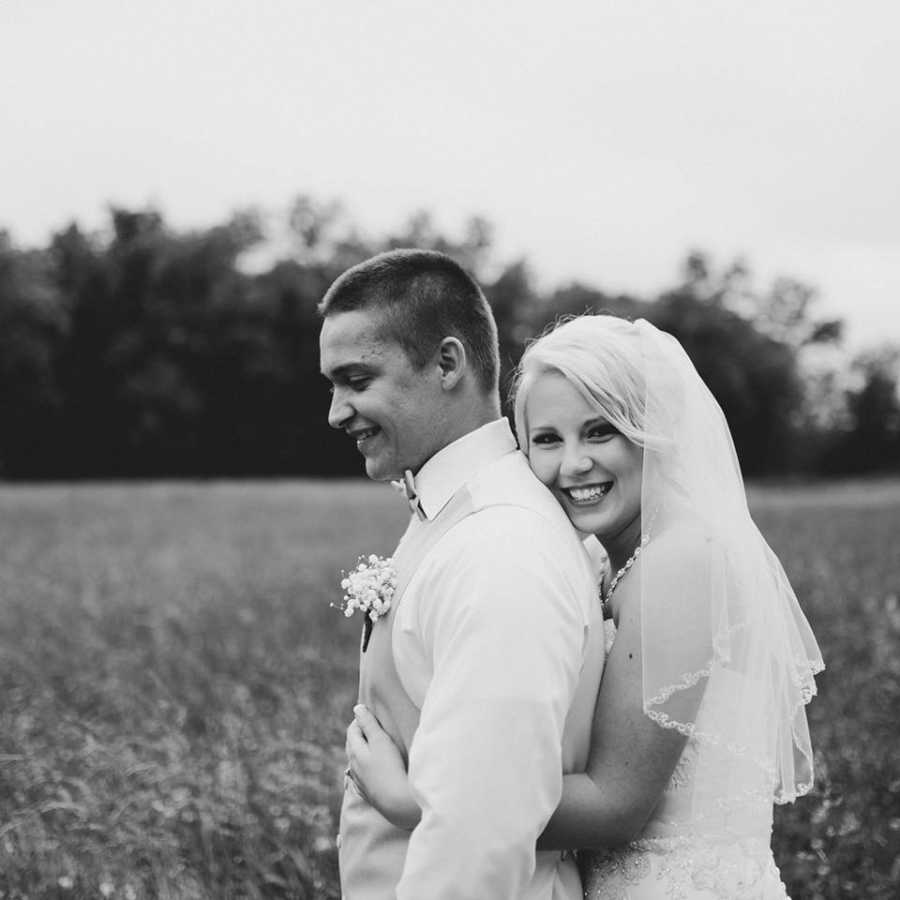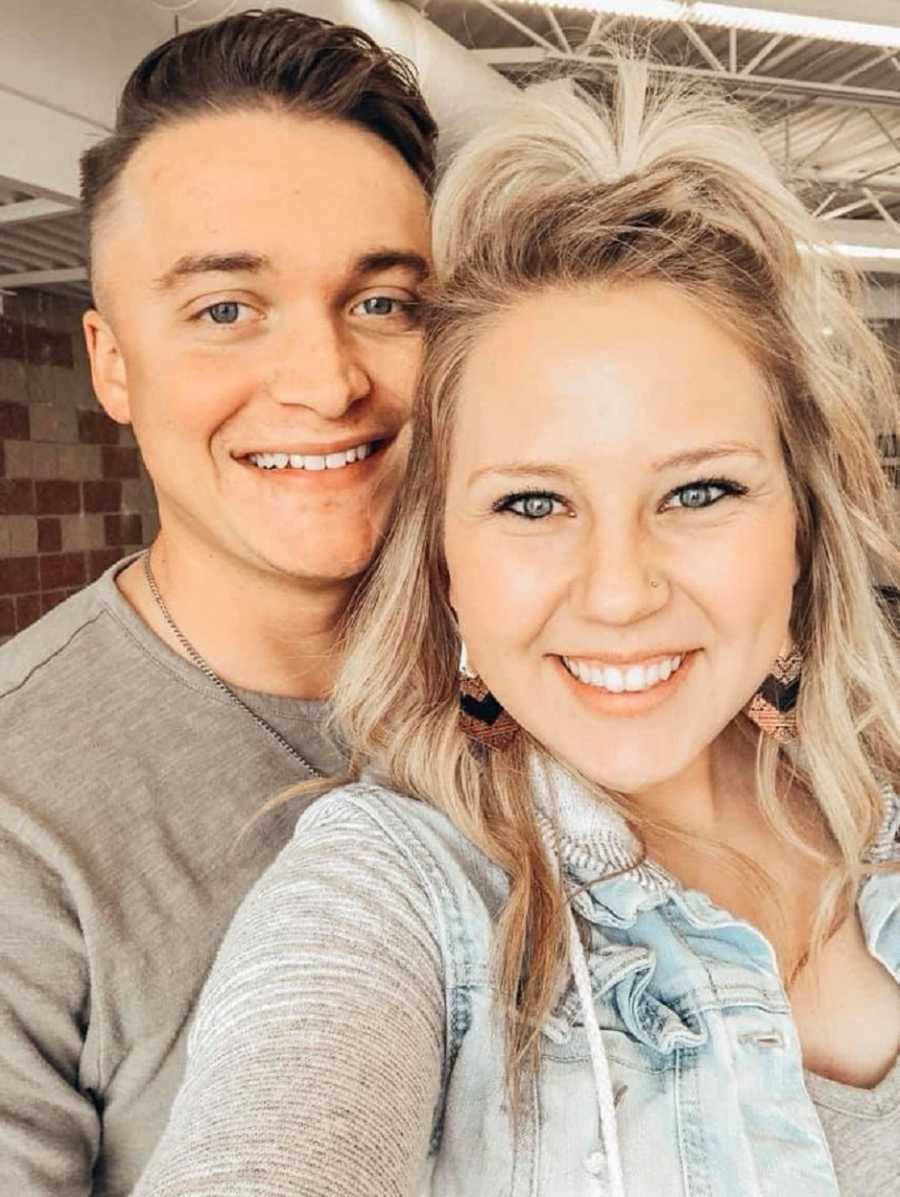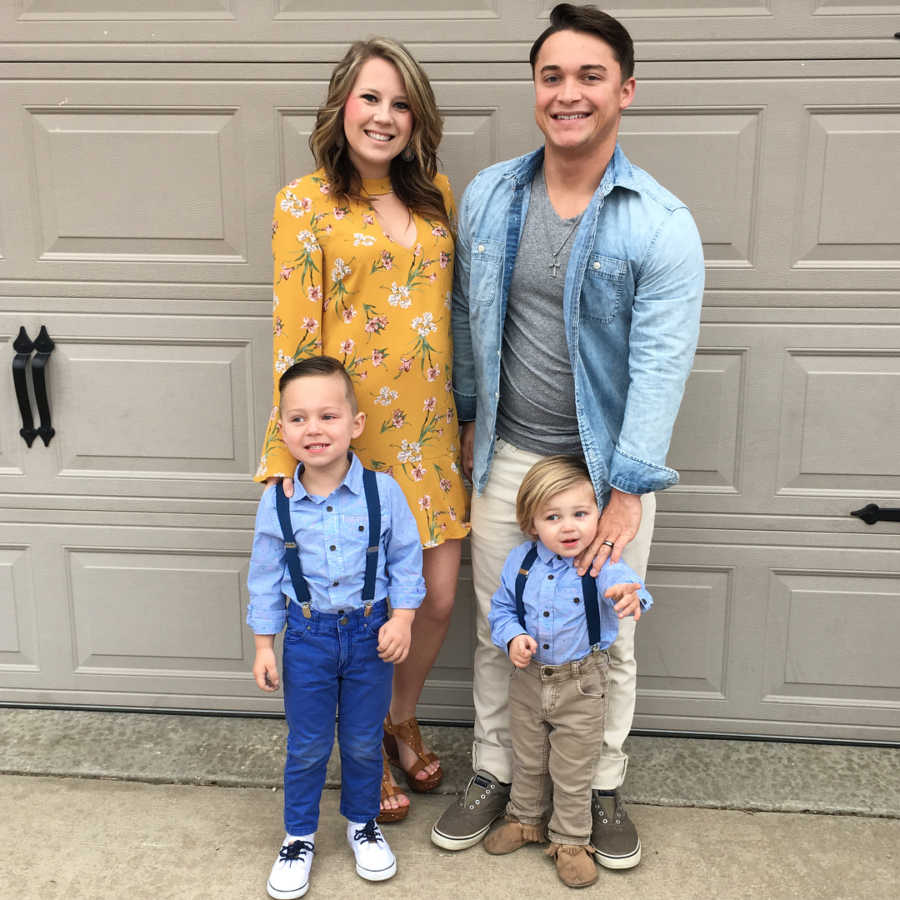 I was so bummed. I didn't want to wait until the kids were older. I felt like God was calling me to foster now, not in 5-10 years, but I left it alone and decided to wait.
Two weeks later Kody – my husband, came to me and said he had been praying about it and he was ready to foster! What! Seriously?! That didn't take near as long as I was expecting!
Right away we started researching agencies and trying to find the soonest class. There was one a few weeks out and we signed up for it immediately! The class was 30 hours of training, a few home assessments, lots of personal questions and lots and lots of paperwork.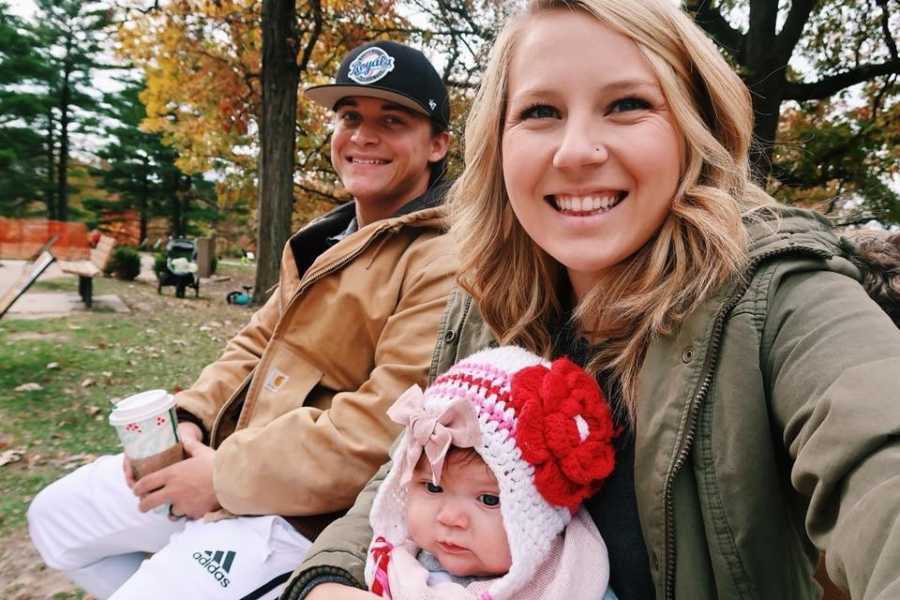 After months of waiting we were just a couple weeks away from our license being complete. And boom, Surprise! We were pregnant! We couldn't believe it (yes, we know how it happens ). Our youngest son kept hugging my belly and saying 'hi' to the baby weeks before we even knew we were pregnant. We didn't know where he learned to do so, but we just figured he had seen it somewhere else. Since I have irregular cycles, I take a pregnancy test every so often to have peace of mind. We had just gotten home from a family Thanksgiving dinner and for whatever reason I took the test never thinking the test would actually come back positive. My husband was downstairs sitting in the kitchen playing on his phone… relaxing.
With our first two kids, I surprised him with how I told him about being pregnant. This time was such a shock, there was no planning. I went downstairs to tell him, and the look on his face is hard to describe.  Disbelief would be the best word to use.
'Babe, I'm pregnant.'
Silence.
It probably took me telling him 3-4 times before he actually believed me. After a few minutes of silence to overcome the shock, my husband stood up and hugged me and we celebrated our new blessing.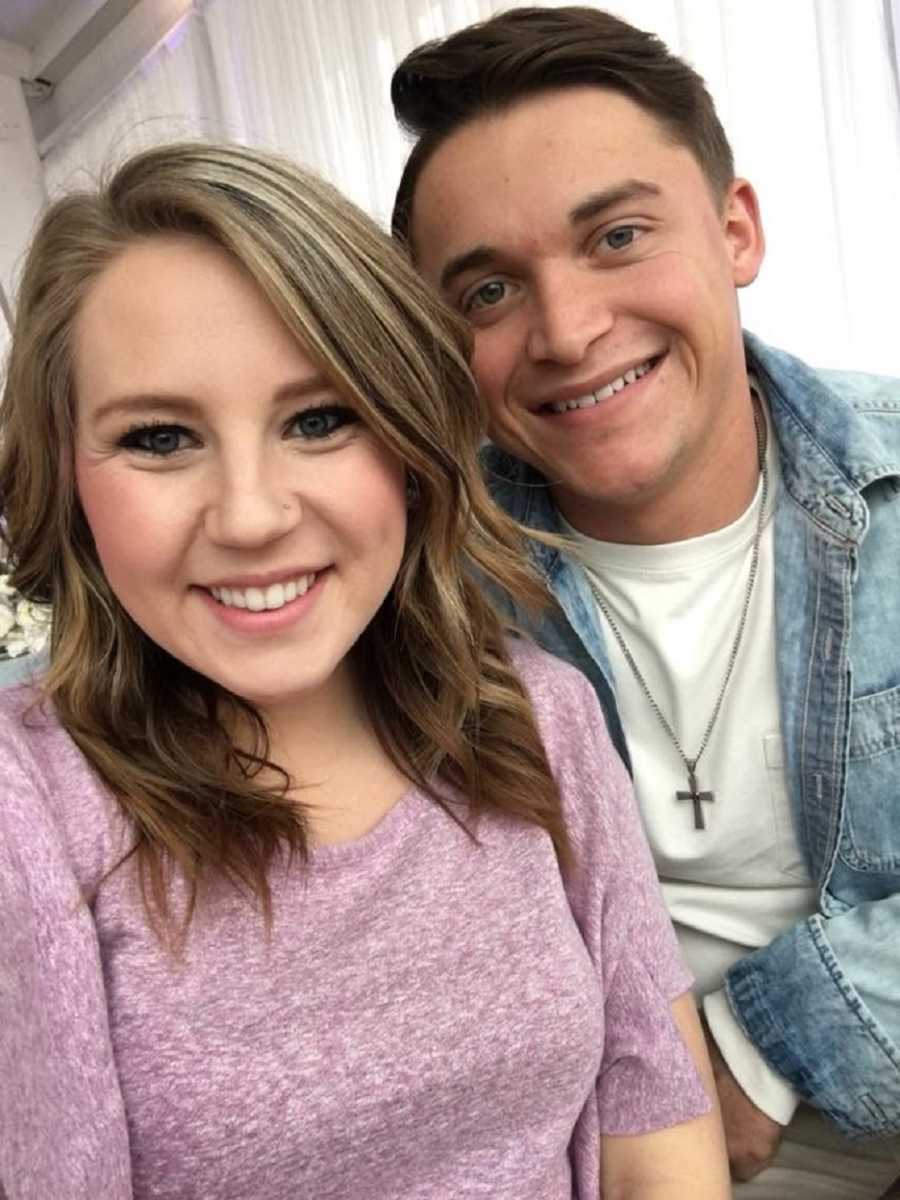 To say we were thrown off guard would be an understatement. We were already unsure of what people would think about us fostering at such a young age with two young kids, and now we were going to add another baby?!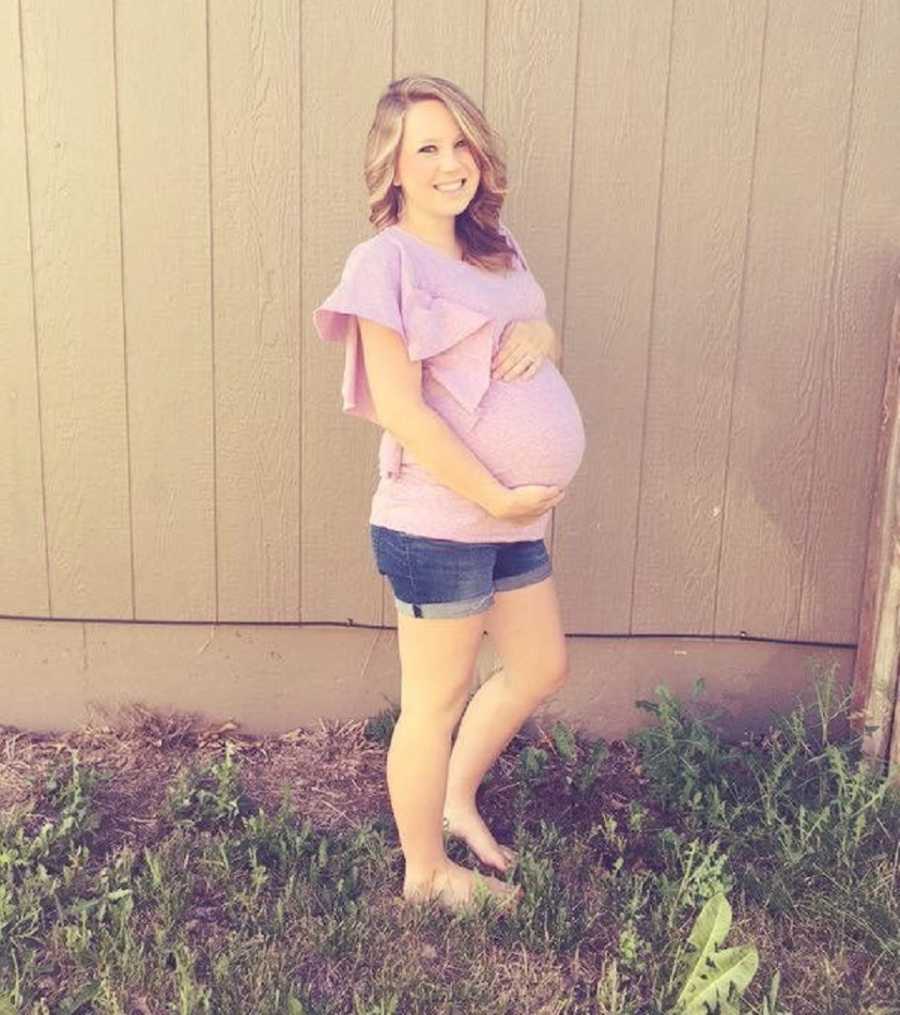 My husband and I decided we would take a placement up until the 5-month pregnant mark. We got a few calls in that time but they were out of the age range we were licensed for, or were sibling groups we couldn't accommodate. We wanted to be able to help but these calls just didn't feel right to say yes to.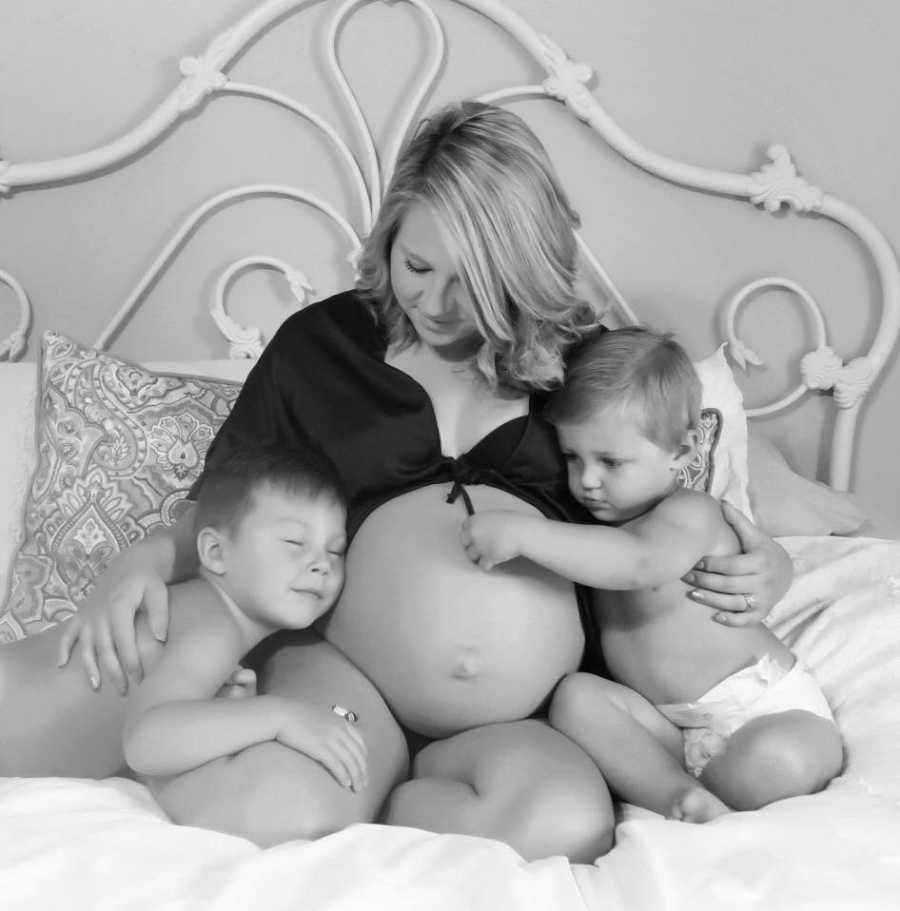 The 5-month mark came and went. I was so bummed because that meant we had another 10 or so months of waiting for a foster placement so that we could give our new baby some time to get to know us and vice versa.
Another month passes and I get a call.
'We have a 3-month-old, very preemie baby girl, ready to be discharged and on oxygen,' they said.
The hospital classified the baby as medical, which was extra training for us. My first thought was, 'There is no way we can handle this,' but something just kept pushing me to say yes. I knew Kody wasn't going to be on board. We were over our allotted time we had allowed ourselves and she was on oxygen. Were we even equipped to handle that? I called him while he was at work. Begged him. He knew how ready I was to take a foster placement and I was so anxious to do what God was calling me to do. Once again, Kody's 'no' turned to a yes – this time in a matter of a few minutes.
'This is what God has called us to do, so let's do it. Tell them yes!' He didn't even really care what the details were. We have been prepping for this for the past 6 months. We always tell ourselves, 'There is never a 'right' time to add another baby to the family.'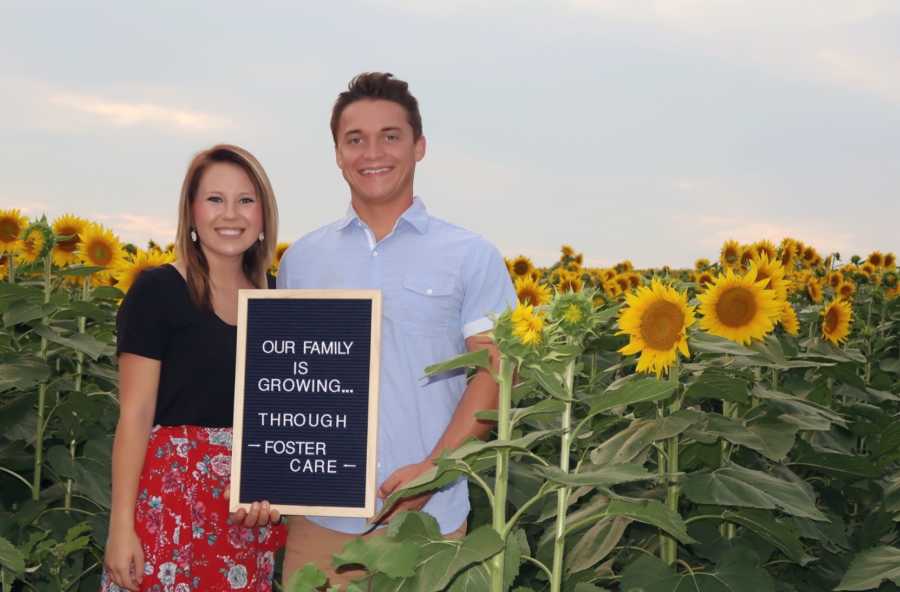 The next day I went to the hospital to meet a sweet 5lb 6oz baby girl. She was perfect and so fragile. We had always had babies that were over 9lbs so to get a baby so small was like holding a doll. It seemed unreal to me. She was so perfect. Our boys adjusted so well to having a baby abruptly enter our lives and loved her as if she was our own. We cared for her for a couple months before she was moved somewhere else.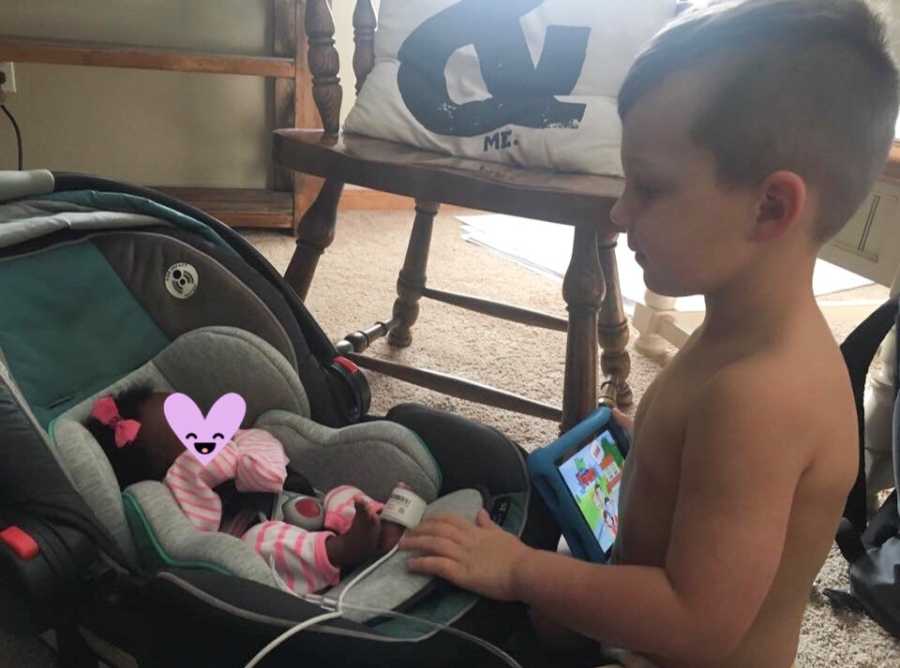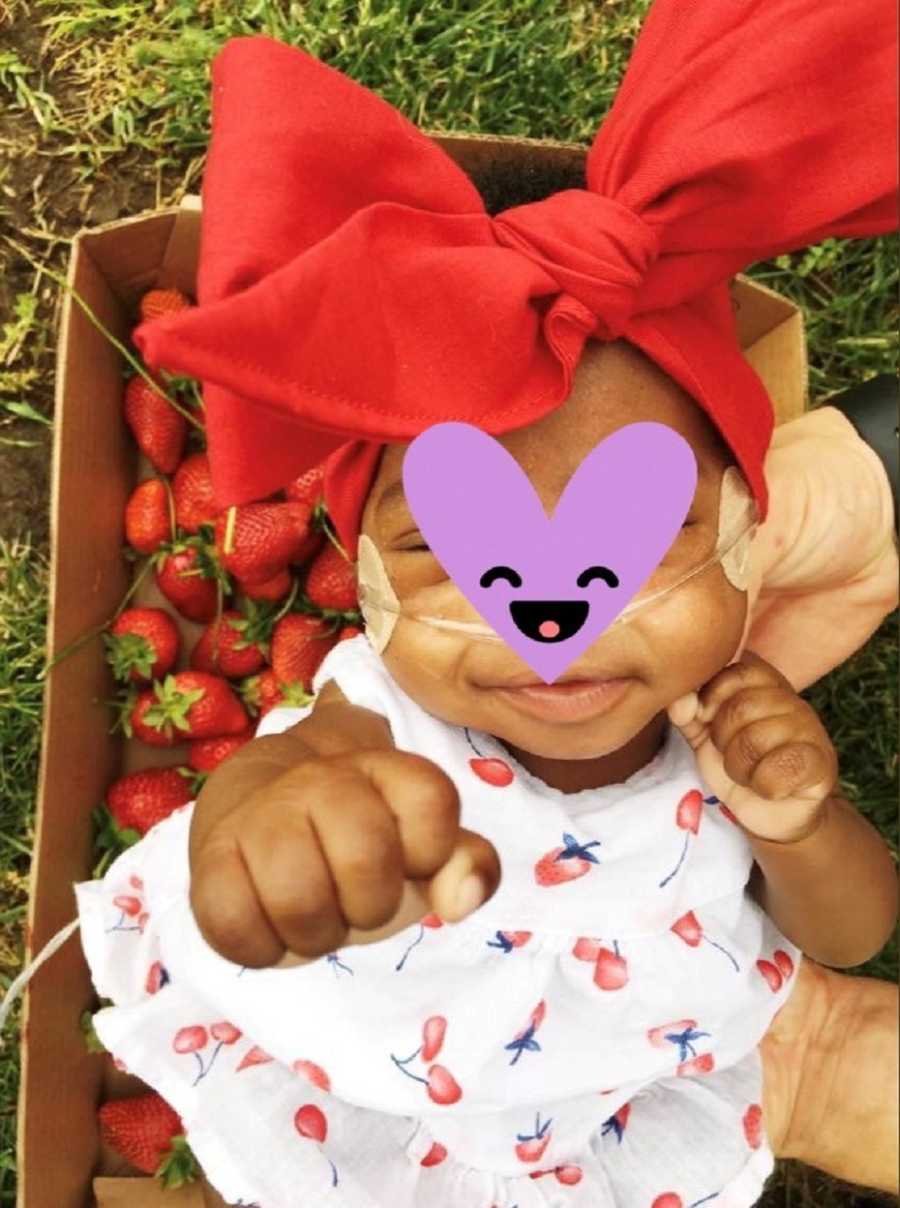 We took the rest of my pregnancy off to get ready for our baby girl. Eight months after she was born, we re-opened our license.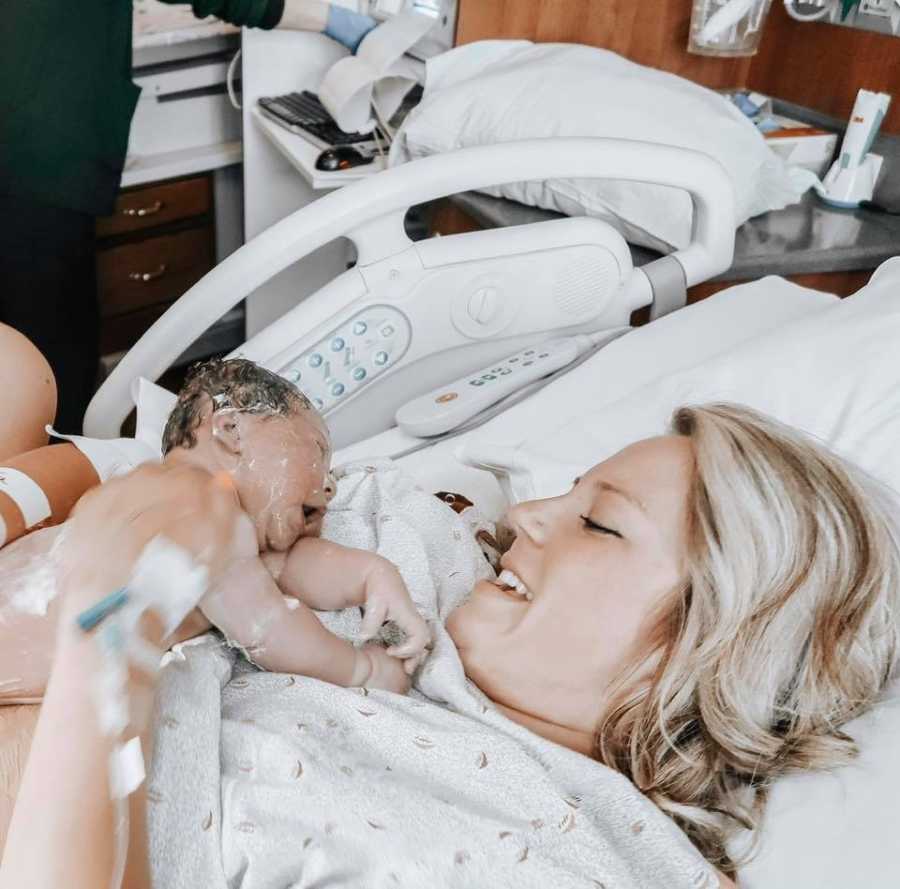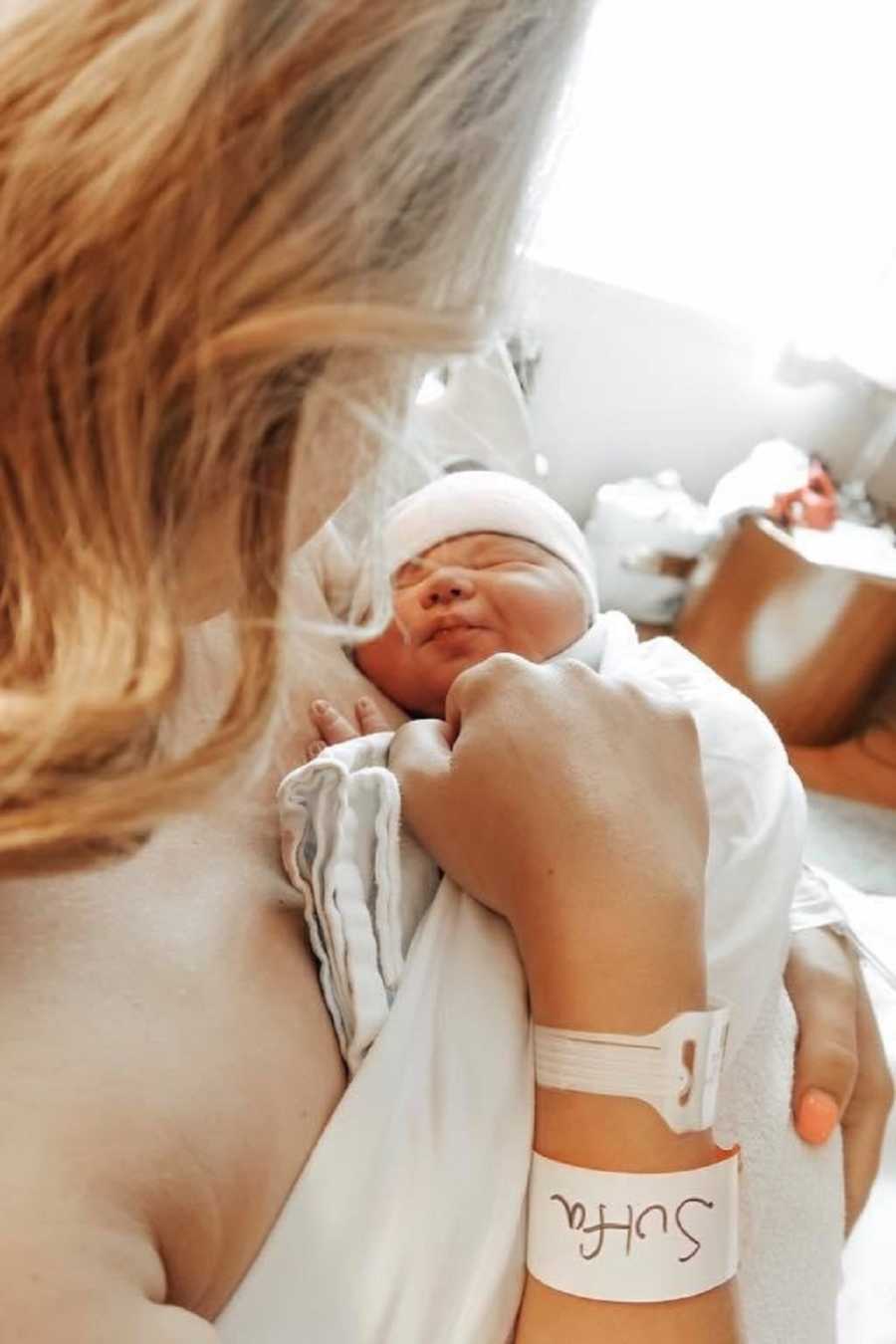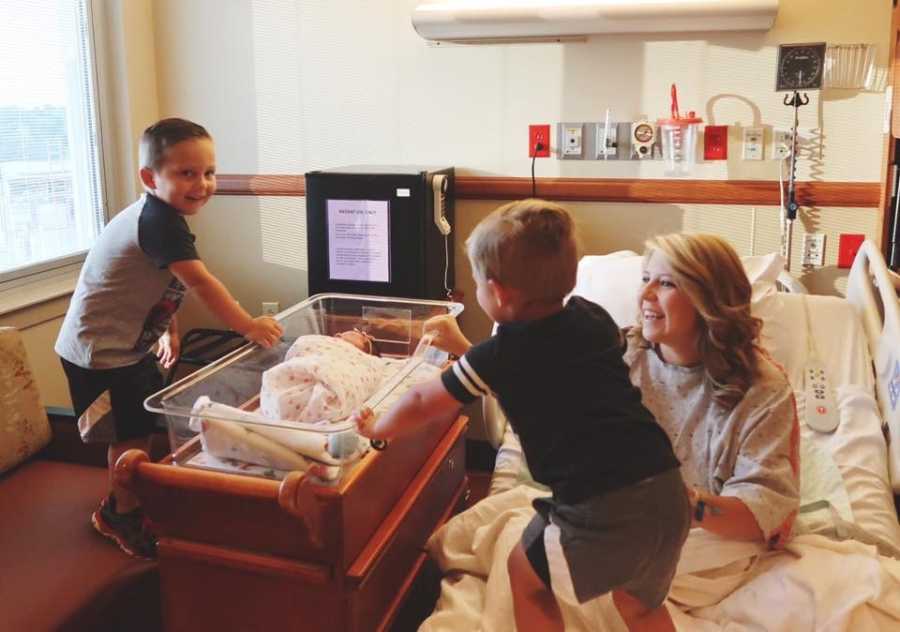 Here we are 2 and a half short months later and our second foster placement is sound asleep in the room next to me as I write this. We have 4 kids, 5 and under, and most days you can find me trying to catch my breath.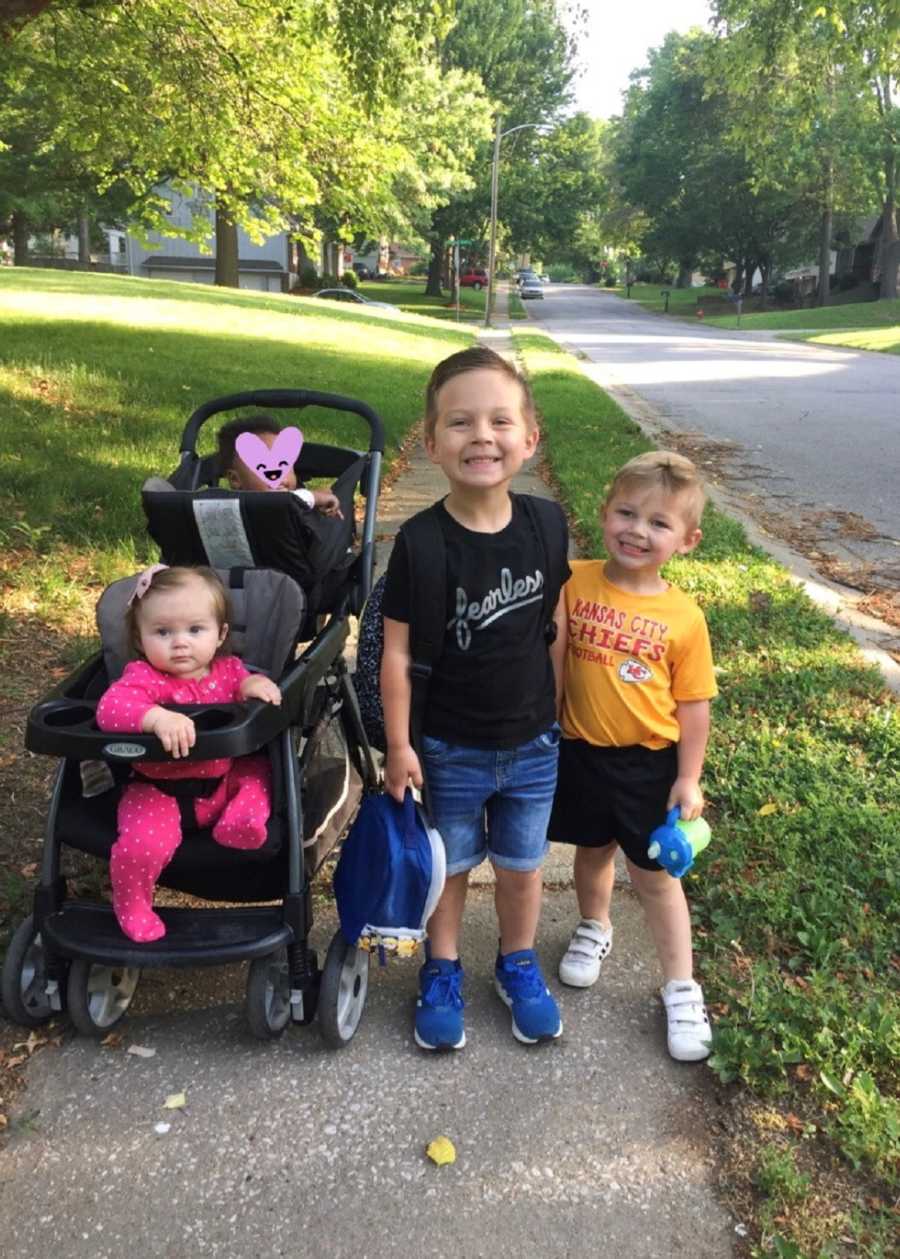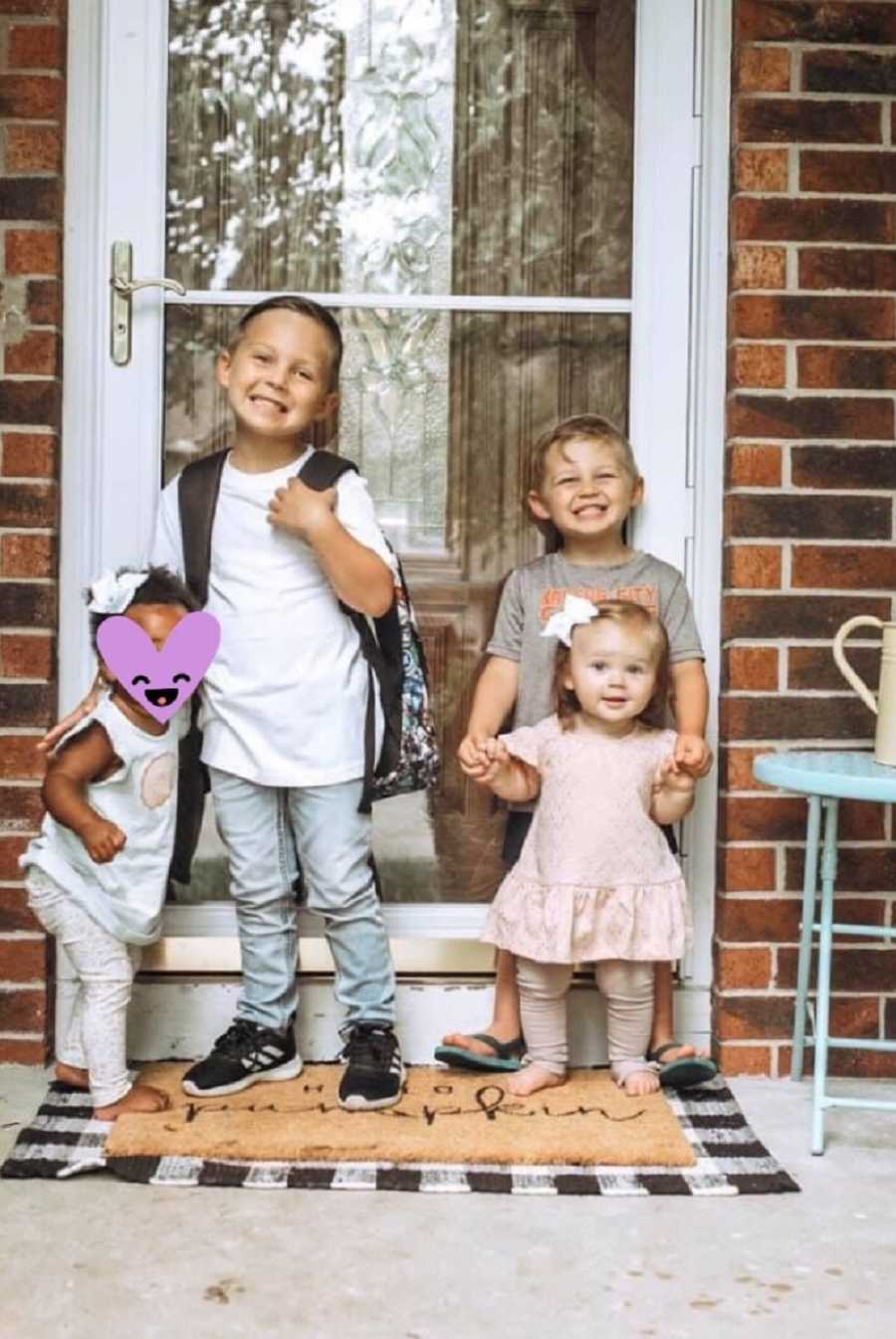 So often we hear people saying they 'could never foster because they'd get to attached!' Guess what?! We get attached! That's the purpose. These babies need someone to get attached to them and love them! Their feelings are so much more important than mine. If I can give them love and a safe, happy home, that's just what I'll do!
We may not always feel like it's the right time to do what God is calling us to do, but if he says go, I will go."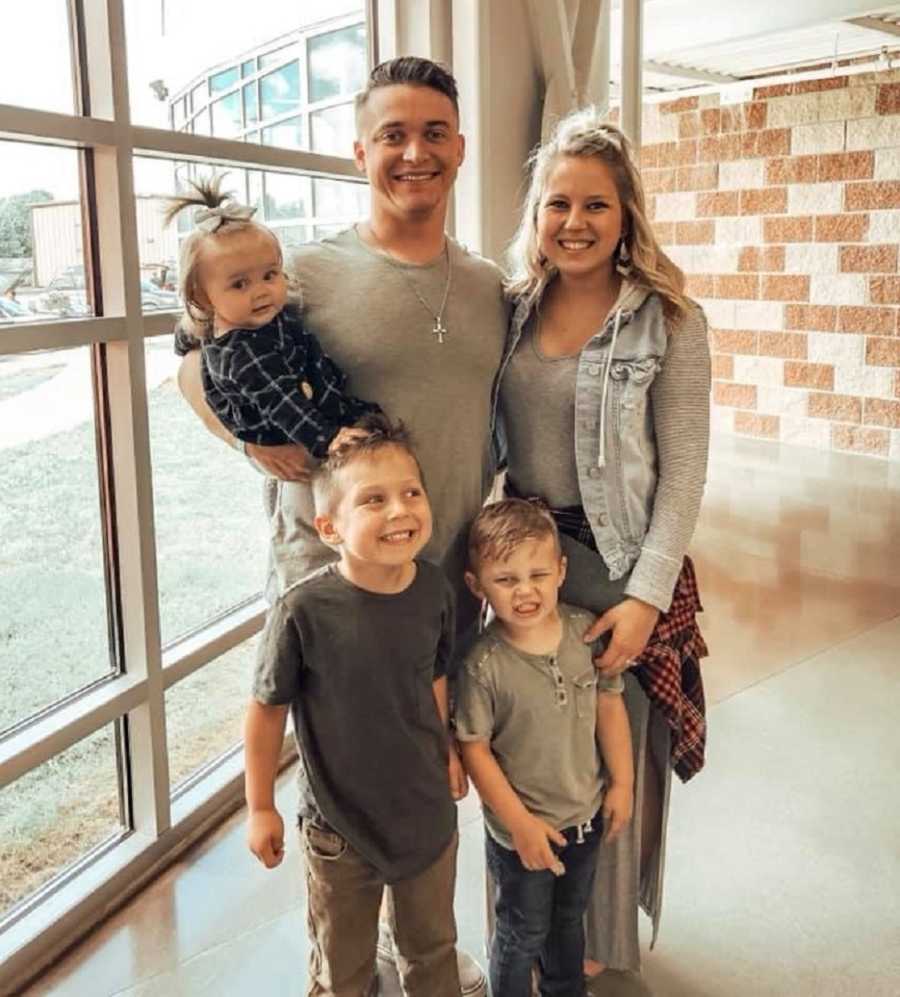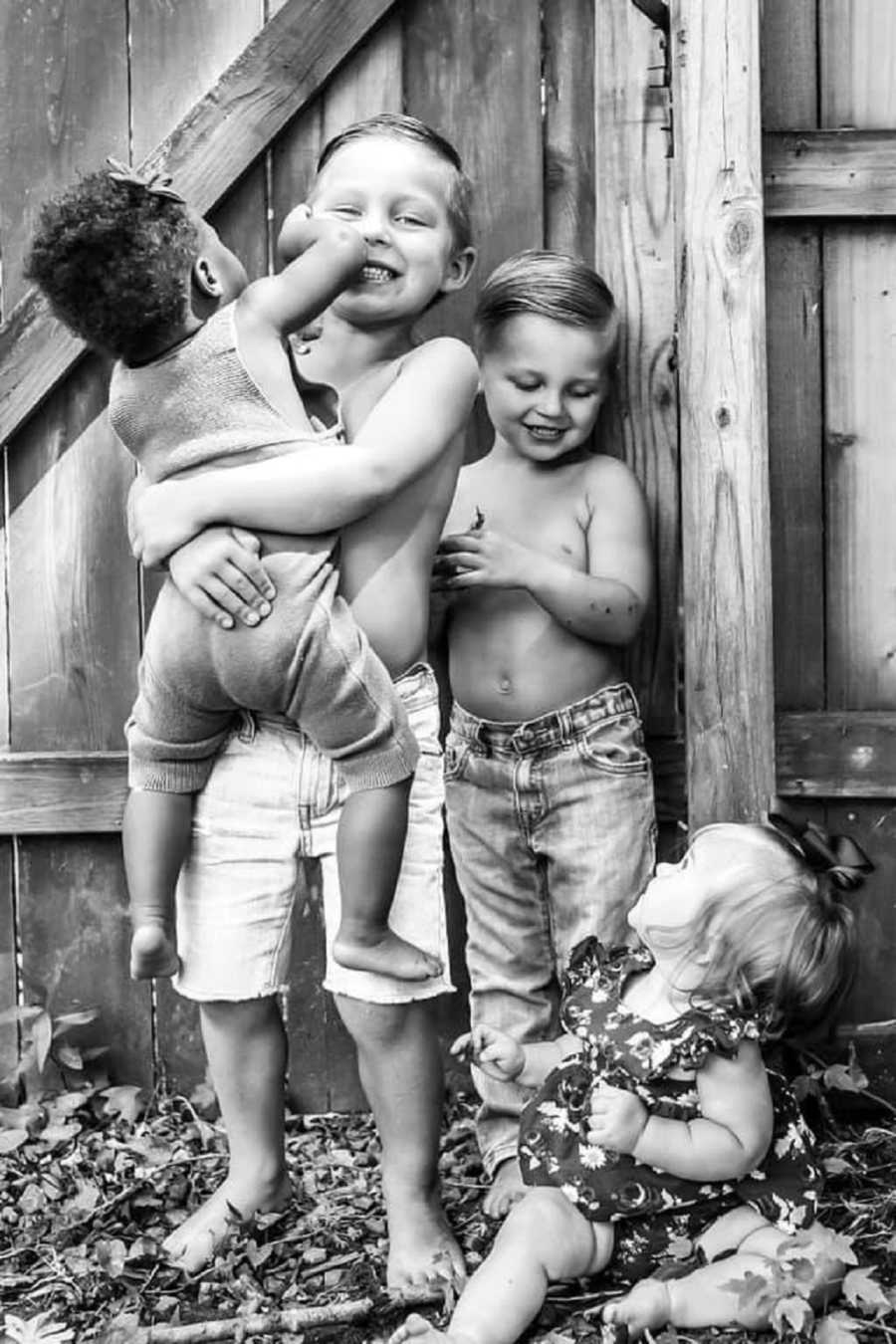 This story was submitted to Love What Matters by Macye Simmons of Missouri. You can follow her journey on Instagram. Do you have a similar experience? We'd like to hear your important journey. Submit your own story here. Be sure to subscribe to our free email newsletter for our best stories, and YouTube for our best videos.
Read more powerful stories like this:
'I stood there holding my 3-month-old baby boy as she sent me pictures of an ultrasound of the baby growing in her stomach. I was speechless. But I also knew. Deep down I knew.'
'I basically had twin girls with Down syndrome, one of whom had only been home a month, and now I was having twins! My whole world stopped. I looked at my husband in shock.'
Help us show compassion is contagious. SHARE this beautiful story on Facebook with your friends and family.