"'Rico called me nasty.'
I froze. I'd just picked up my 4 year old daughter from preschool and these were the first words out of her mouth as we drove away. Surely I'd misheard her though… She was only FOUR. Why would anyone be calling her nasty?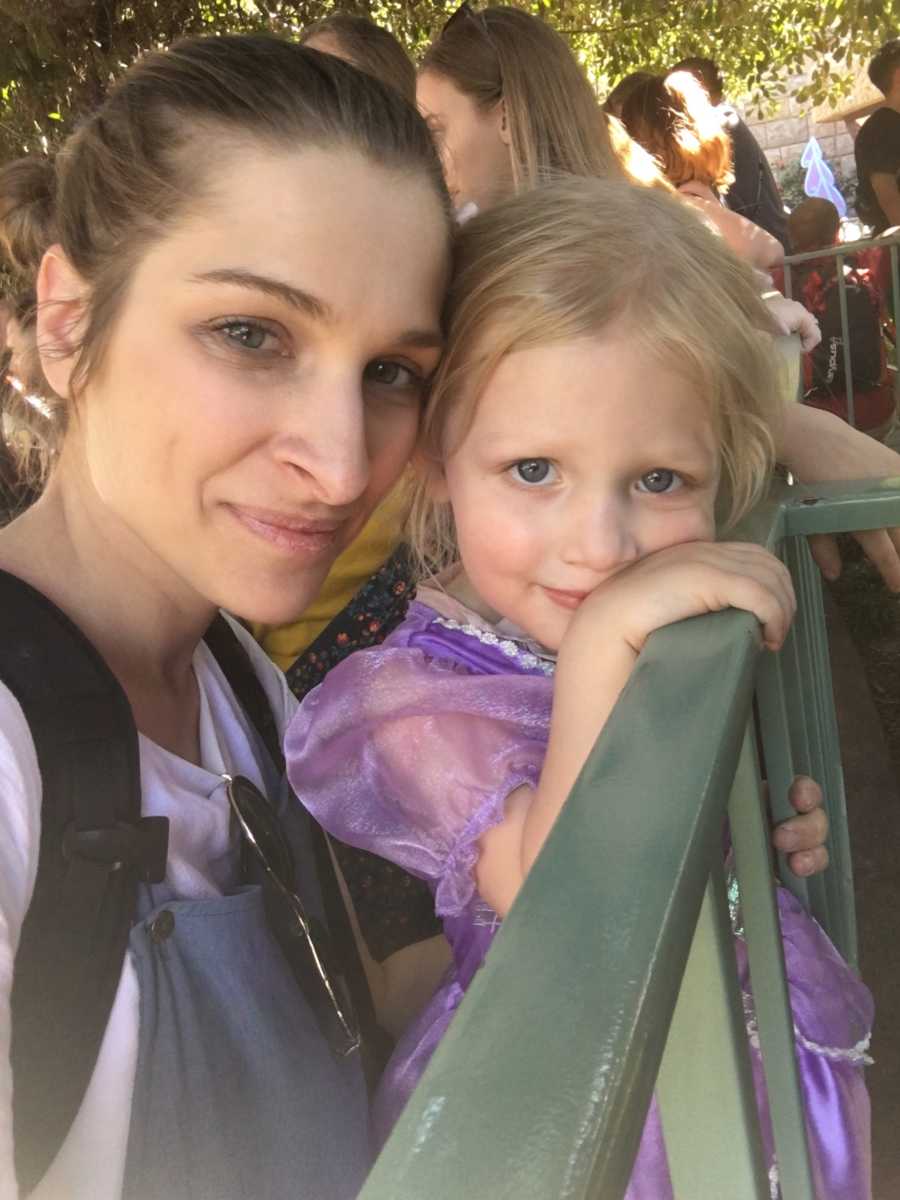 'What'd you say, hun?' I asked, hoping that I really had misheard her.
'Rico called me nasty,' she repeated.
Suddenly I was 6 years old again. 'Buttery teeth,' the girl snickered at me from behind. I glanced over my shoulder to see who it was. I didn't need to, though. I already knew. I turned back around and stared out the window of the bus, trying to focus on the trees and cars and houses that we passed. She said something else, but I couldn't hear. And I was trying not to listen anyway.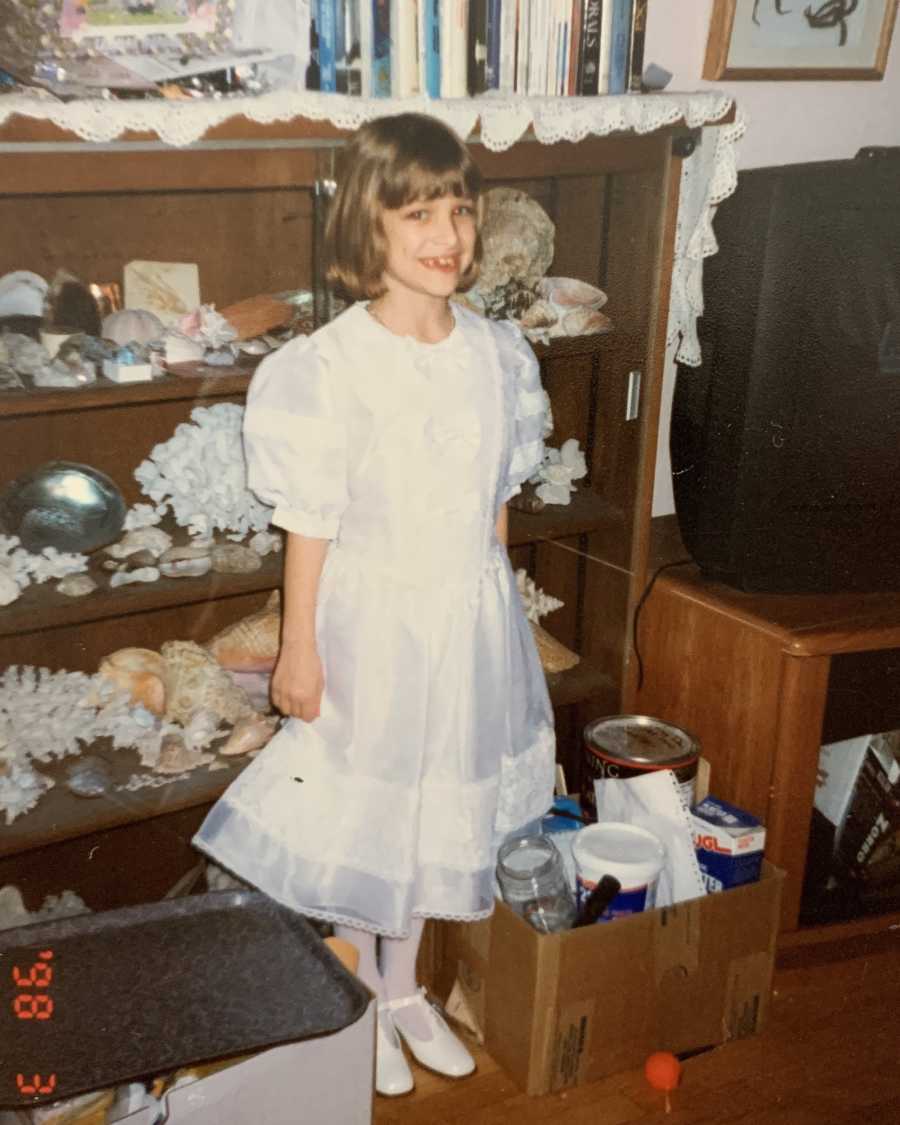 Soon the bus shuddered to a stop and the doors opened. I stood up to get off the bus when she whispered right behind me, just loud enough for me to hear. 'Buttery teeth.' I ignored her and got off the bus. I quickly dropped off my backpack and went straight into the bathroom. No one else was there, thank goodness. I walked up to the sink and peered into the mirror. Bringing my nose inches away from my own reflection. And smiled huge. I stared at my teeth. I started scraping at them with my fingernail, determined to get off every bit of yellow. Then I grabbed a paper towel and rubbed my front teeth viciously. Why were they so huge? My front two baby teeth had already fallen out and the adult teeth had already grown in. Soon, someone else walked in and I hurriedly turned on the water to pretend like I was washing my hands.
Of all the moments in my life, I'm not sure why I can recall that one with such clarity 24 years after it happened. So many seemingly more important moments of my life seem to have faded into the depths of my memory. But that one, I can see the exact moments of it all happening. I remember the girl's face, that mocking smile, the discomfort I felt when I walked onto the bus and saw her watching me. I remember trying to be so small, trying to disappear.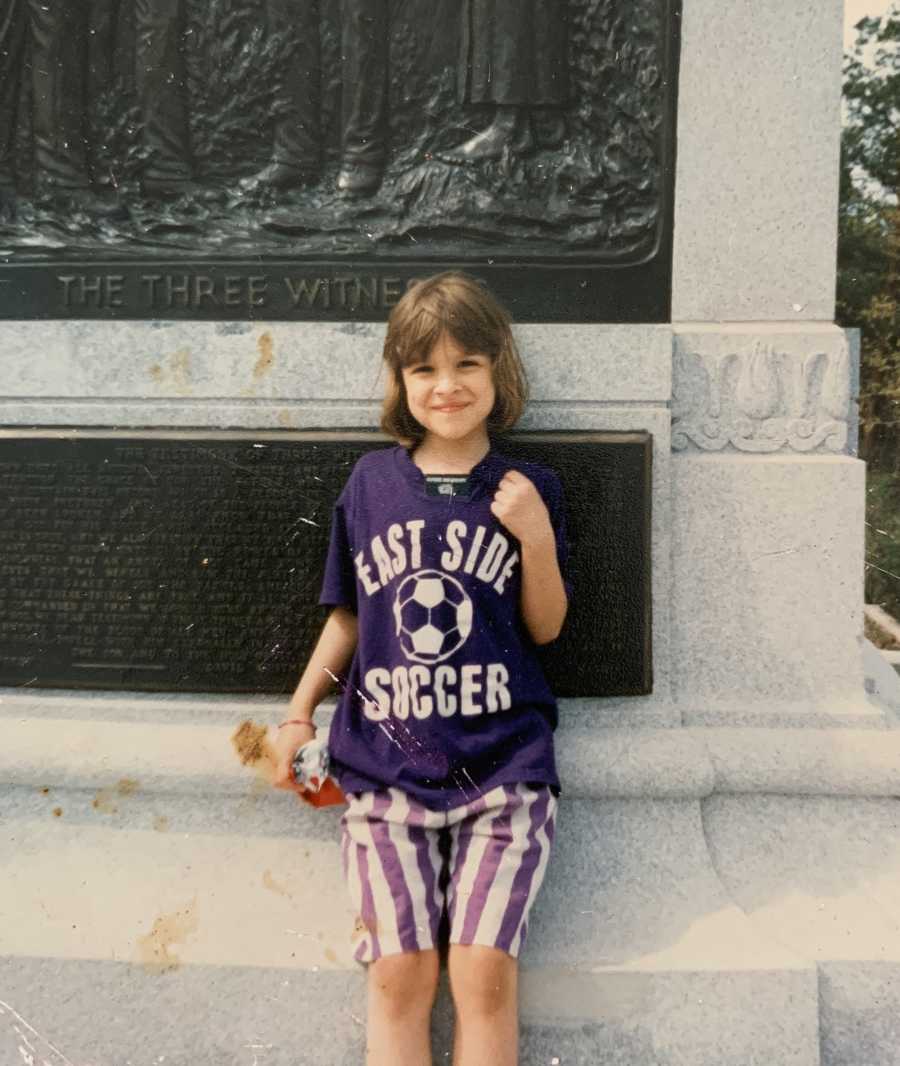 I'm shaken from my reverie when I hear Adi loudly proclaim AGAIN, 'Rico called me nasty.' She said it over and over again. 'Adi, do you know what nasty means?' It wasn't a word we'd said much (if at all) in our house, that I could recall. I hoped that maybe she didn't actually know. 'It means yucky.' My heart sank. That wasn't the response I was hoping for. She's four. FOUR. How is it that at FOUR YEARS OLD, another child is calling my smart, beautiful, courageous, sweet girl, NASTY?!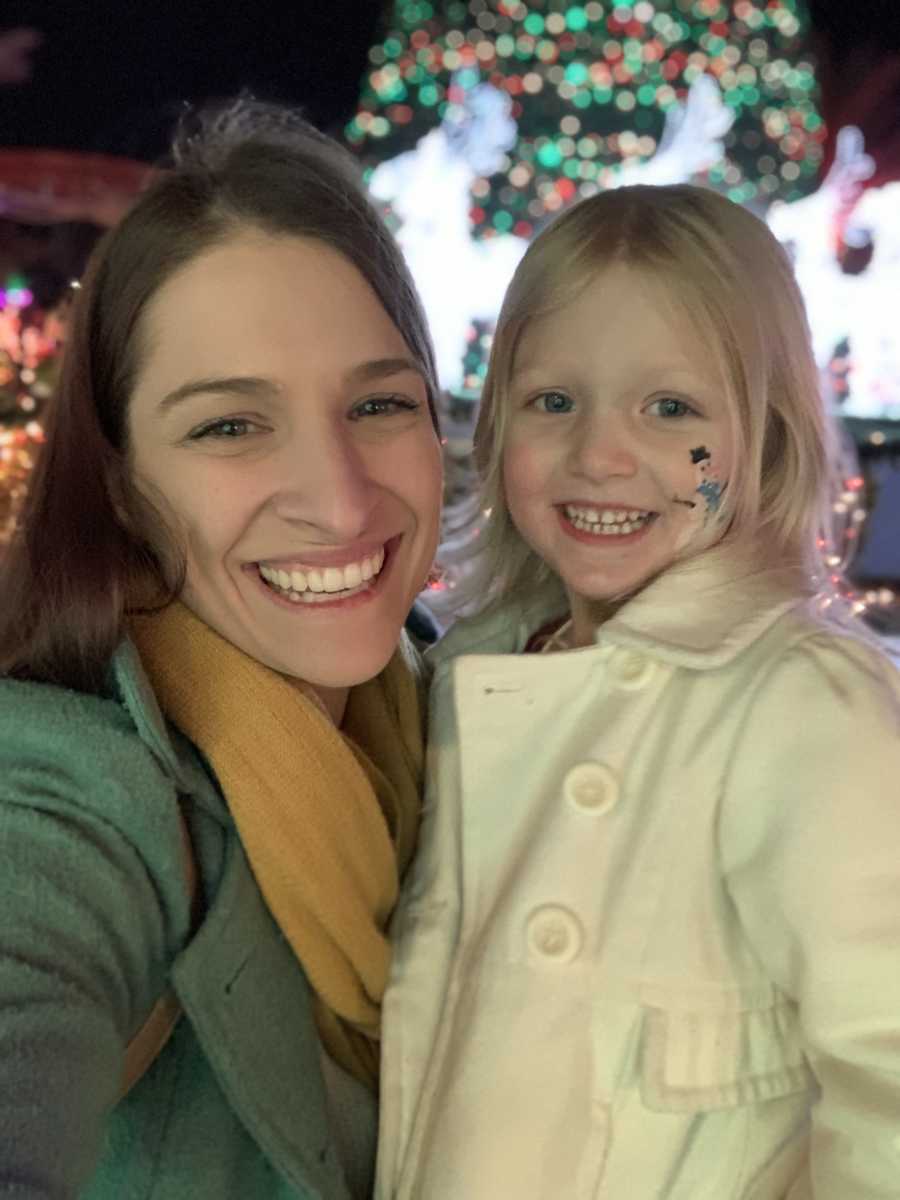 'Adi, did you tell your teacher?'
'Yeah…'
'What did your teacher say?'
'She said to just leave Rico alone. But I WAS leaving him alone!'
'Adi, you are NOT nasty or yucky! Okay? You are strong and kind. You are adventurous and brave. Remember?'
'Rico called me nasty.'
I sighed.
When dad arrived home a few hours later, she told him too. And on her nightly phone call with her grandparents, Adi announced it to them as well. Finally, after a few hours of repeating it over and over again, she stopped.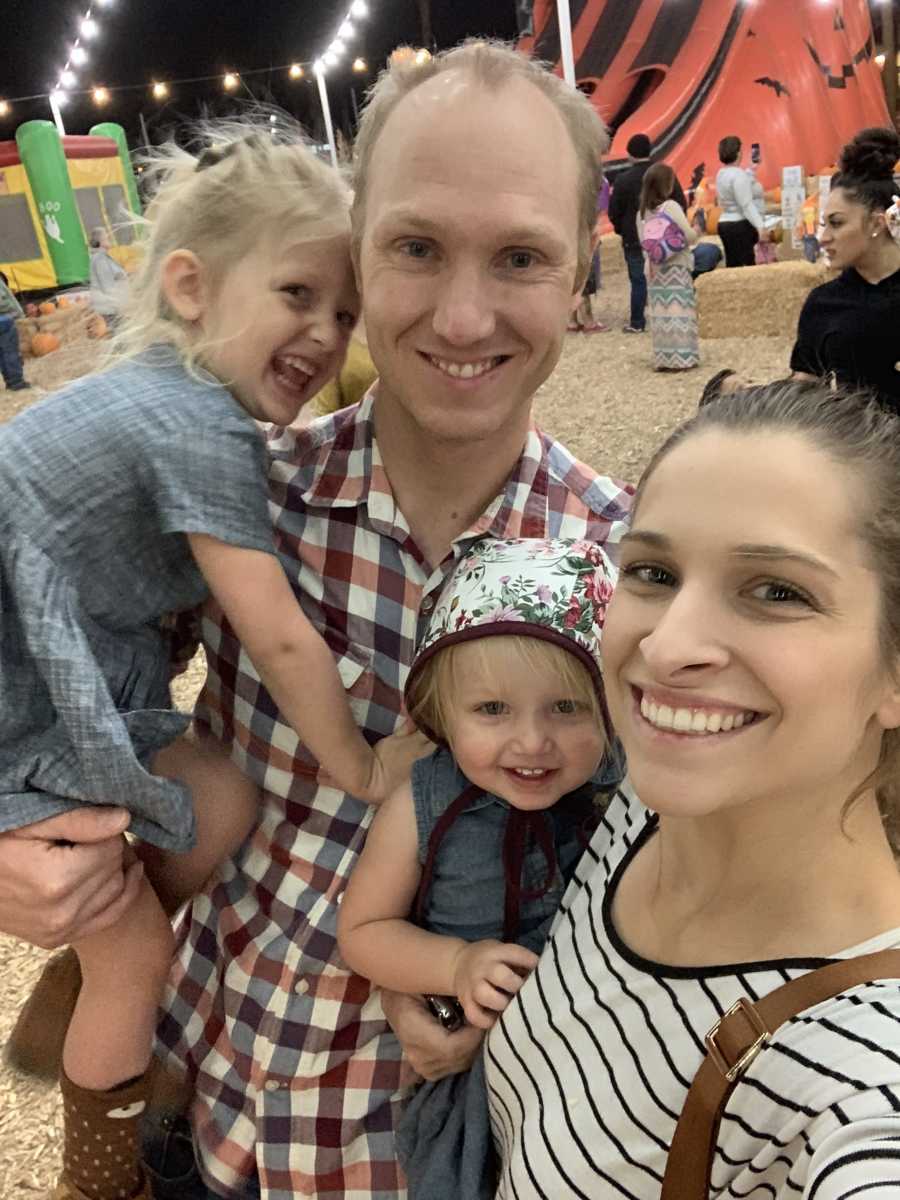 After putting the girls to bed that night, I rolled the words around in my mind. 'Rico called me nasty.' What am I supposed to say to her? Would she even understand?
My mind first went to anger. How dare this Rico person call my daughter names. The thoughts of what I should do raced in my mind. I sighed and shook my head. 'This Rico 'person' is another FOUR year old child. Just like mine. And maybe he intended to be mean or to hurt my daughter's feelings, but he's also four. I'm pretty reluctant to believe that he fully understands name calling or bullying.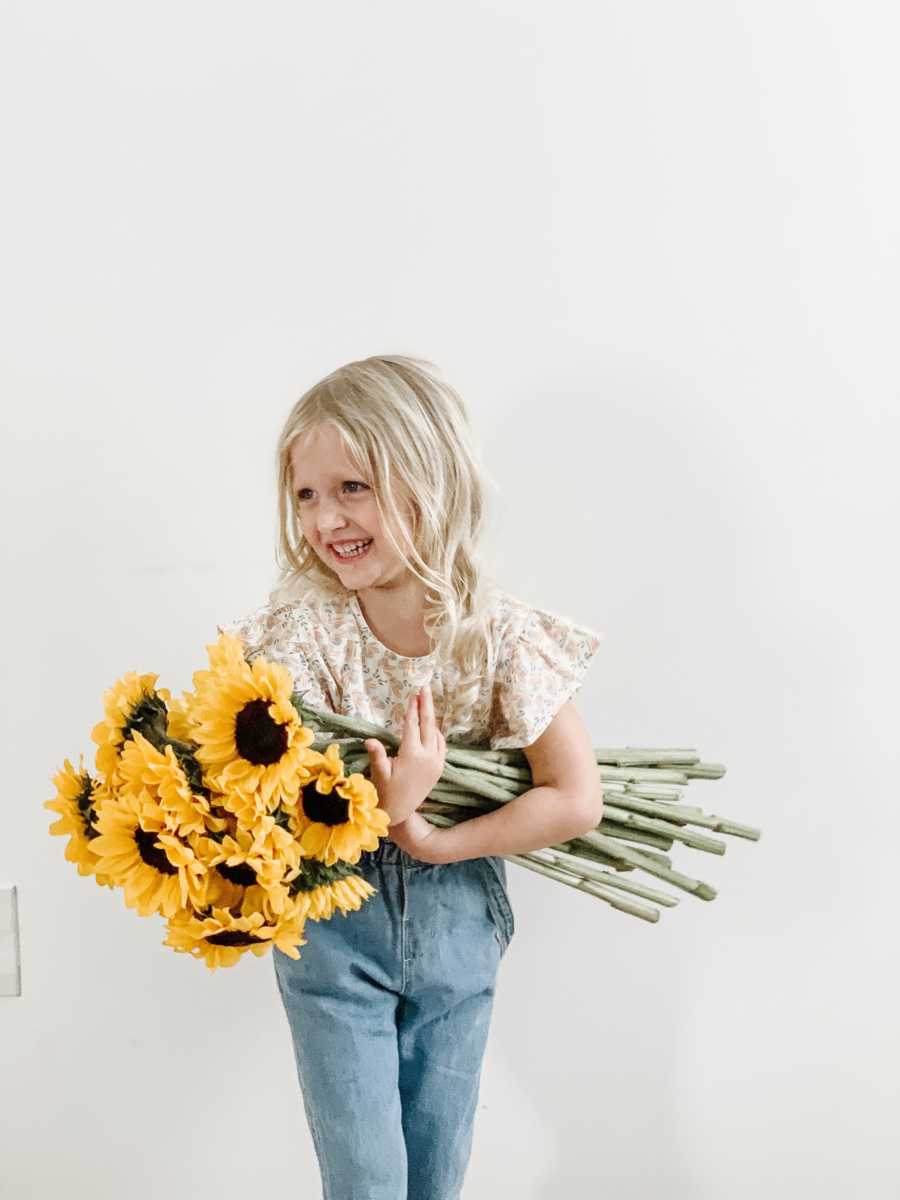 I reached out to friends and told them what happened, hoping they'd give me some direction of what to do now. But mostly they expressed irritation at the little boy or suggested I tell Adi to ignore him. Something just didn't sit quite right with either of those solutions.
The next evening, I helped Adi into her pajamas, brush her teeth, and climb into bed. And then I climbed into bed right next to her. The room was dark, and if I wasn't careful, I'd fall asleep right there with her. I pulled her body close to mine and whispered in her ear. 'I am strong. I am kind. I am smart.' Adi quietly repeated after me, 'I am strong. I am kind. I am smart.'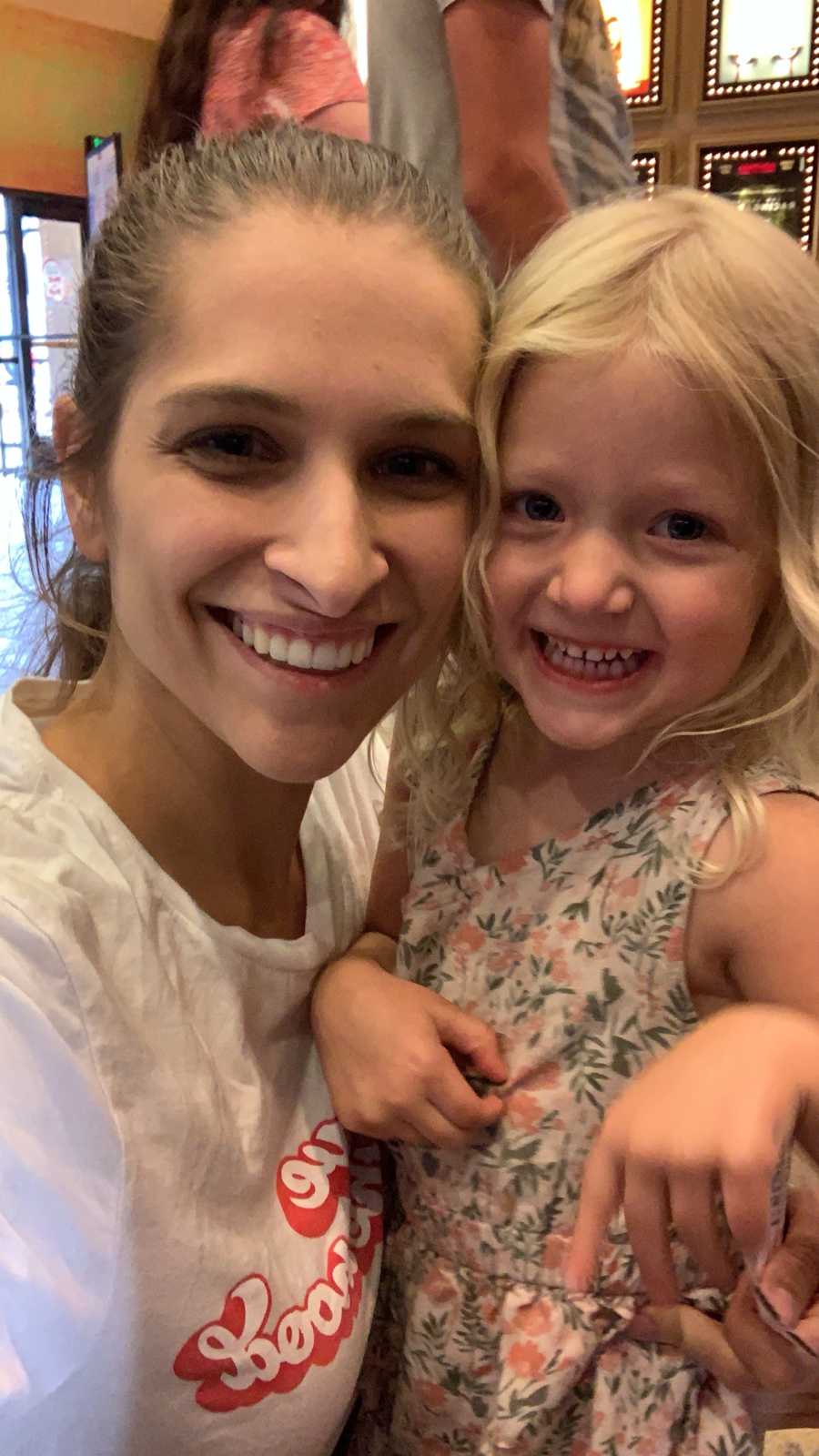 We used to do affirmations almost every night. It started when she and I had a really rough relationship. An extremely spirited two year old and a VERY physically sick pregnant mom (I had Hyperemesis Gravidarum during my pregnancies, basically severe pregnancy sickness) with undiagnosed and untreated mental health issues did not mix very well. There was often a lot of yelling, a lot of crying, and just way too much anger from both of us. The affirmations were a way of starting to heal our relationship (so was getting help for postpartum anxiety and postpartum rage). When I started doing affirmations with her, I really wanted to focus on making sure she knew that she was an incredible girl in every way. I emphasized how smart and brave and kind and courageous and creative and adventurous and daring and strong and beautiful she was. I talked about how she's a good artist, good climber, has a beautiful voice, that mom, dad and God love her. Anything I could think of, I had her repeat, 'I am…' or '…loves me,' so that in later moments, she would remember to think those exact phrases to herself.
We did this for months, and slowed down when Adi got annoyed with doing it too often. But it had been a long time since we'd done these affirmations. I snuggled her in close and said, 'I am NOT nasty, I am NOT yucky.' Adi lowered her voice slightly, but still repeated it.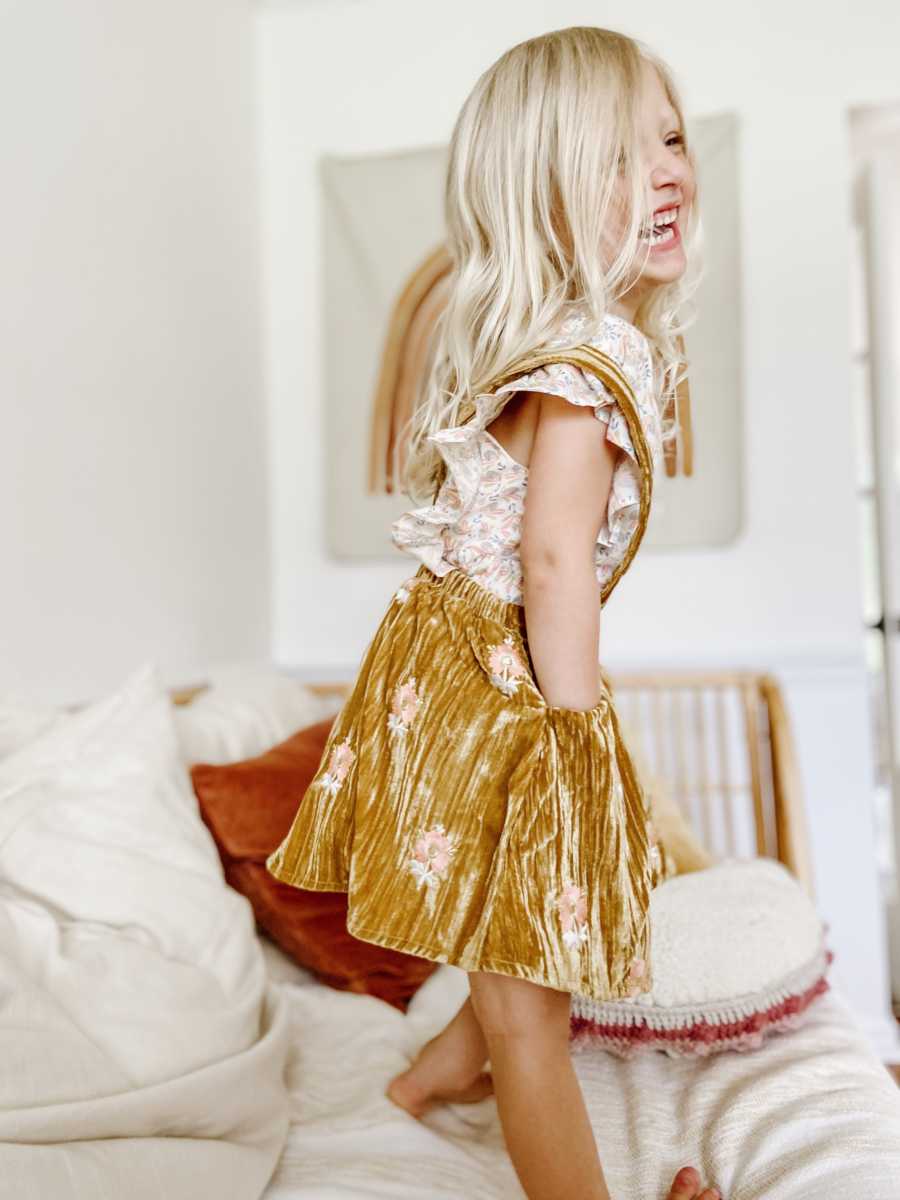 'Adi, what should you do if Rico calls you nasty?'
'I don't know, mom.'
'If Rico calls you nasty again, I want you to tell Rico affirmations. 'Rico, you are strong; Rico, you are brave; Rico, you are smart; Rico, you are kind. Just like me. I am NOT nasty, and neither are you.' Adi, sometimes when people are mean, they're just not really happy with themselves.'
'Rico doesn't have a lot of friends.'
'Adi, maybe you can be Rico's friend. You tell him that he is brave and smart and kind. And that he is NOT nasty.'
'Okay mom!' a little bit of excitement returned to her voice.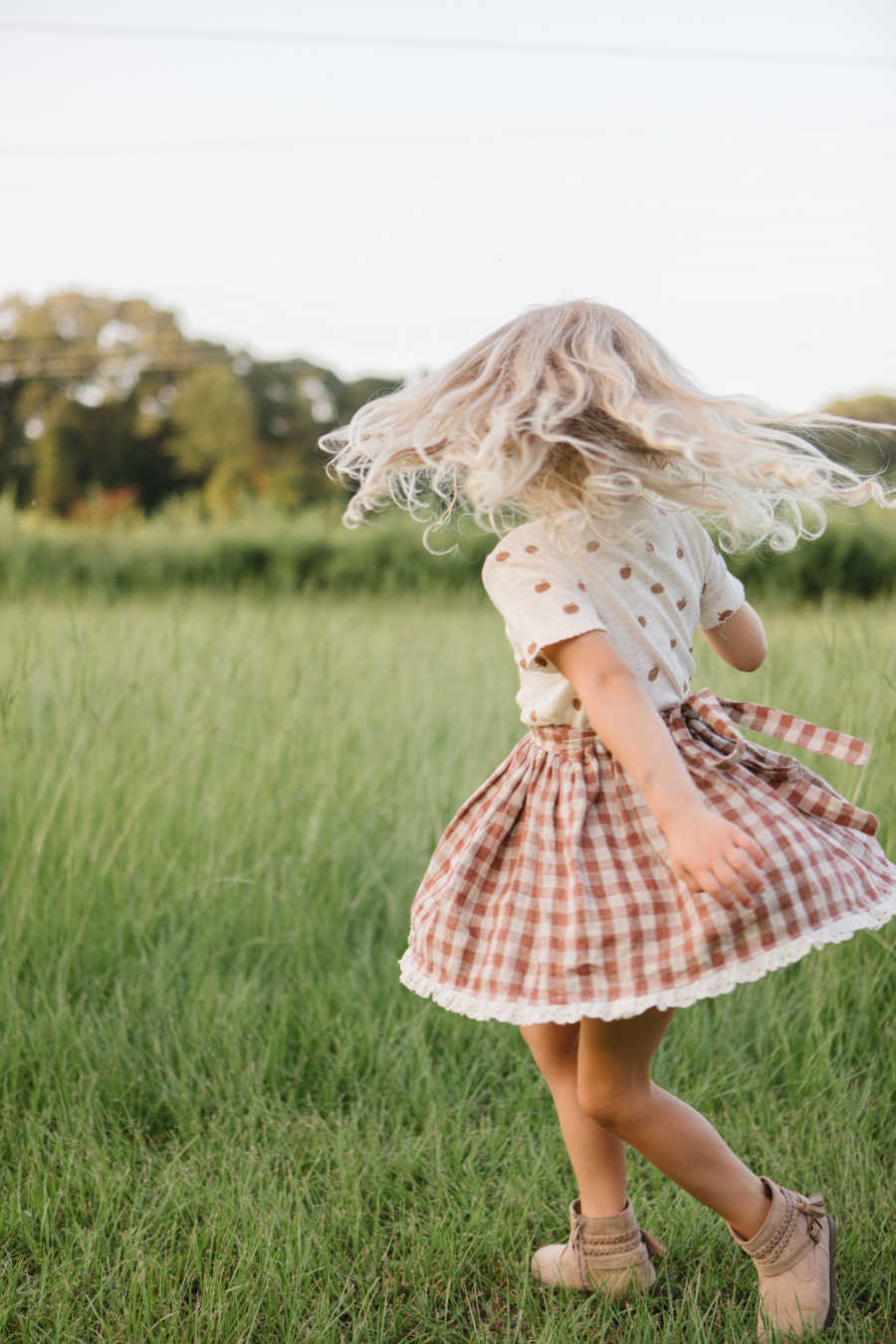 When I went in there that night and snuggled with my adventurous, brave, strong, kind 4-year-old, I didn't really have much of a plan. I knew I wanted to repeat the affirmations that we'd done for so long. And all I could think was, if you fight a bully by being a bully, does it actually change or help anything? It doesn't seem like it really would.
Thinking back to my 6 year old self, that girl's words impacted me for a LONG time. Maybe I really did have 'buttery teeth.' I felt like that for years and years. I'd quickly become hyperaware of my teeth, which were already uncomfortably large in my kid-sized mouth. Most of the pictures of me for years after, I'm smiling but not showing my teeth. I've never worn bright red lipstick because I feel like my teeth look too obviously yellow. It's weird to have the realization that for 24 years, the words of a 6 year old have sat in the back of my mind.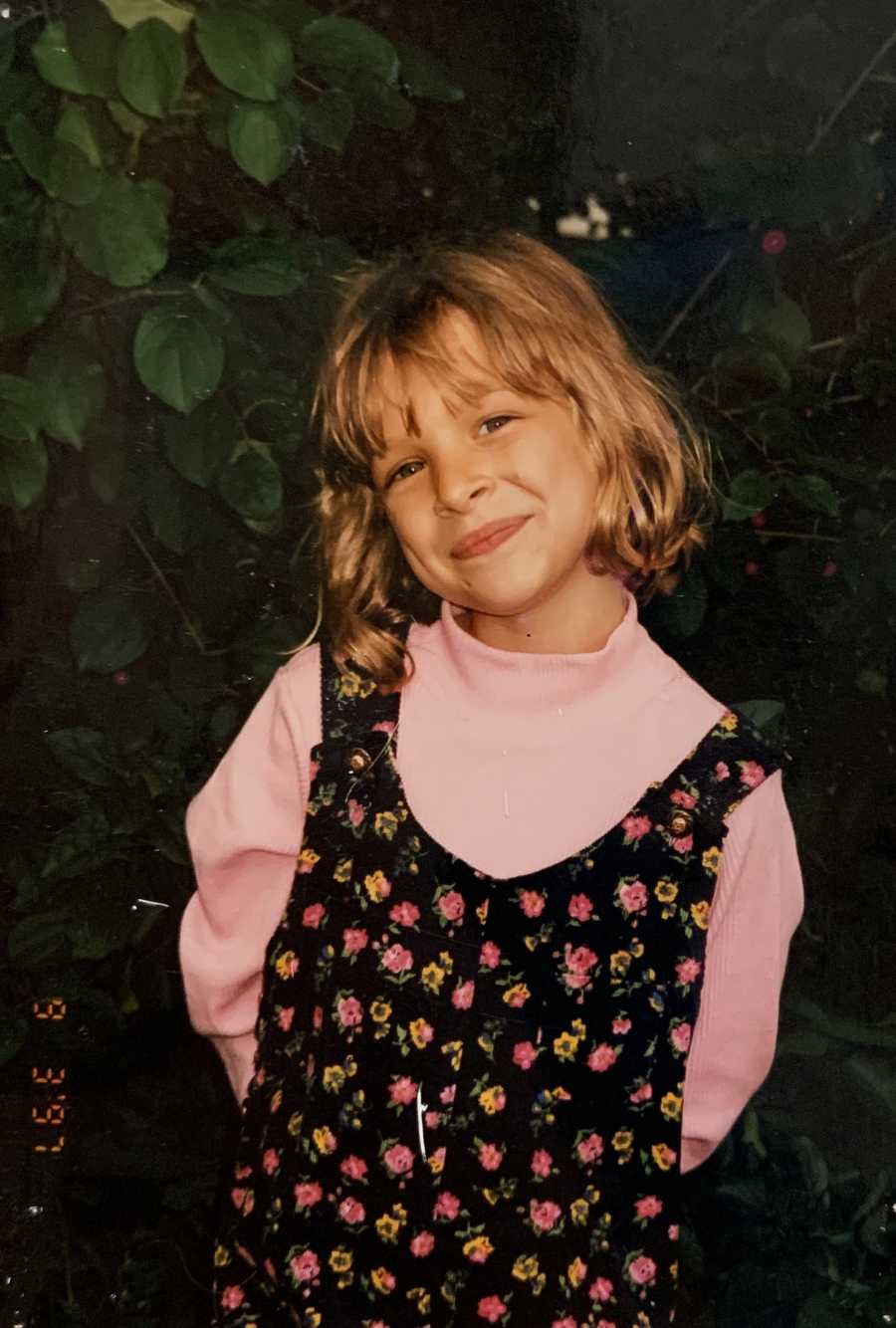 So what if I can change that narrative for my daughter? Instead of having her repeat over and over that she was called nasty, how about I remind her that she's kind, brave, courageous, strong, beautiful, special, wonderful, and SO much more? What if I teach her that instead of ignoring Rico, she remind HIM that he is strong and kind and brave and SO much more?
Regardless of Rico or how the situation resolves, I want my girl to know that kindness is how to change the world; to know that the unkind words someone else tells her in no way defines who she actually is or what she's capable of accomplishing. And maybe 24 years from now, Adi will remember the boy who called her nasty, but she will DEFINITELY remember that she is kind and brave and strong and courageous and every other affirmation she and I say together. Because we're going to keep doing that."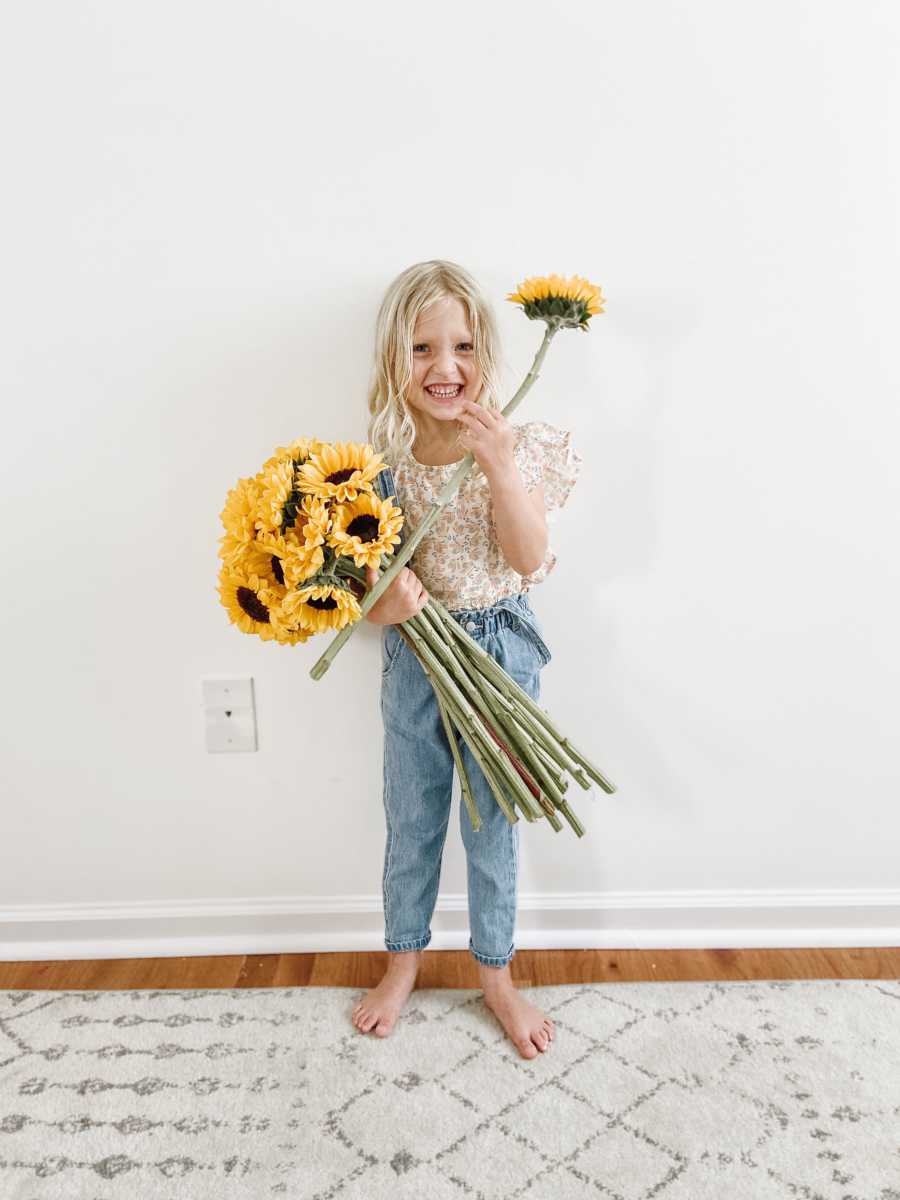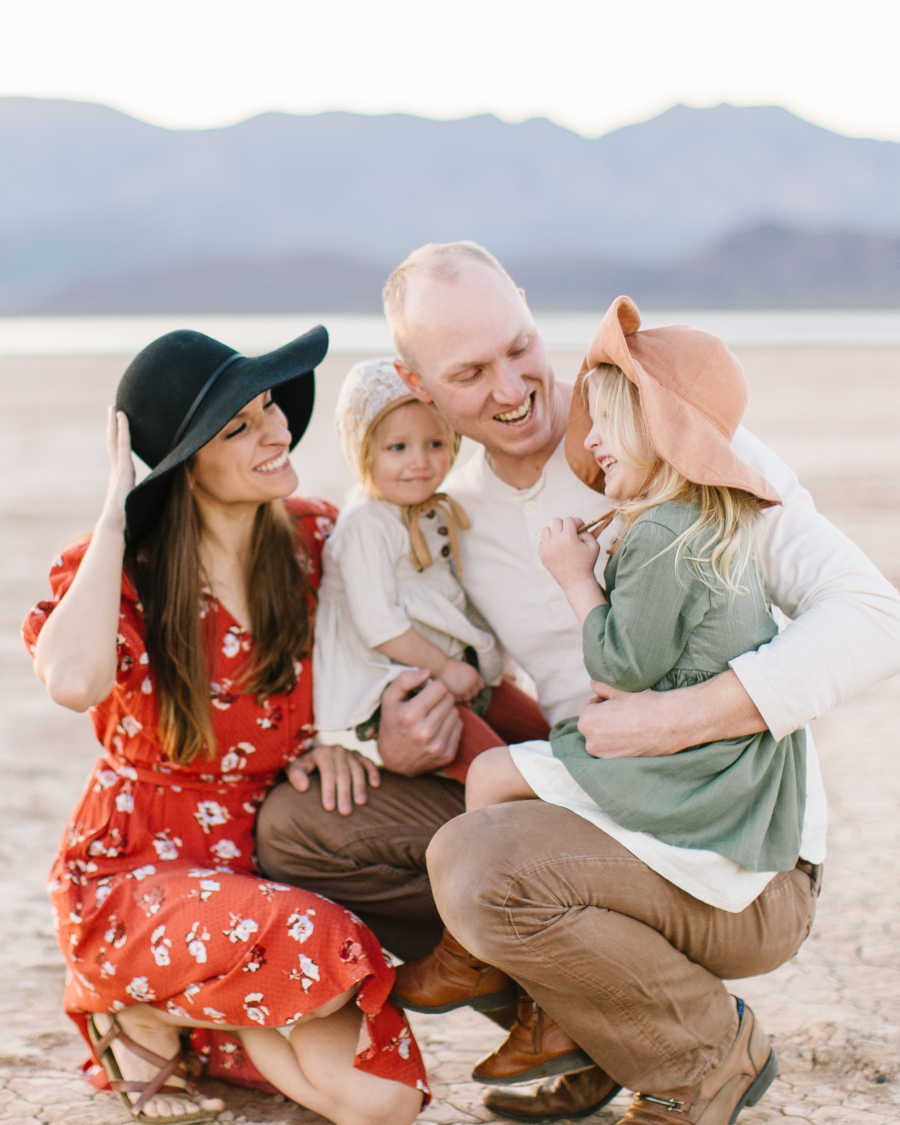 This story was submitted to Love What Matters by Elyse Alexandria from Atlanta, GA. You can follow their journey Instagram here and here and on their website. Do you have a similar experience? We'd like to hear your important journey. Submit your own story here. Be sure to subscribe to our free email newsletter for our best stories, and YouTube for our best videos.
Read more stories about bullying here:
'She'll never have a boyfriend!' My dad rushed out of the room. It looked like I'd been punched in the cheek.': Woman with Port Wine Stain overcomes bullying, 'Be kind to yourself'
'No, you can't play with us.' I never would've dreamed my 6-year-old daughter would already shed this many tears. She just wants to fit in.': Mom teaches daughter 'self-worth' in wake of bullying
'She showed me the texts, shaking. 'My son and his friends were planning to splash a milkshake on her face.': Mom urges 'bullying affects everyone'
'The day a woman stops asking for your affection is the day that means she doesn't want to fight anymore. Put your phone down, look at her and listen.': Woman advocates for healthy relationships
Provide hope for someone struggling. SHARE this story on Facebook to let others know a community of support is available.