"Sometimes our lives take unexpected turns (some good and some bad) and all you can do is step out on faith and trust God is working on your behalf. In 2016, with our youngest being seven years old, we were adamant our little crew was complete and we had no plans to change. With so many changes taking place in our lives over the past year, I could not help but think God had a sense a humor and was throwing some serious curve balls at me… we were expecting a new addition to the family.
Fast forward to my 20/21-week ultrasound (November 13th). It started normal. The sonographer was pleasant and joking, but something changed in her tone as the baby appeared on the screen, she grew quiet. At that moment, in my heart I felt something was wrong. I felt myself getting tense and emotional, but tried to wait until she said something. She reviewed the images over and over trying to confirm what she saw, and said to us, 'Something looks abnormal.' Tears streamed from my eyes and my husband quickly tried to comfort me by moving closer to my side and holding my hand, as she excused herself to locate a doctor. In just minutes I went from having a healthy baby boy to thinking the absolute worst and hearing terms like CPAM, sequestration, and diaphragmatic hernia.
I memorized those words and tried to place anything else in my memory I could research. From the ultrasound, our little guy's (who we decided to name Aiden) heart was on the right side of his chest and there was a mass where the heart is normally positioned. Additionally, it appeared to be an opening in his diaphragm and the ultrasound showed his stomach by the mass. The doctor said it looked like a congenital diaphragmatic hernia, which in comparison to the three diagnoses I listed above, was the more serious condition. Immediately, I was scheduled to visit a neonatal physician at a high-risk pregnancy center later that day; no time was being wasted. Before the next appointment I had a couple of hours, so we went home and I started researching these diagnoses.
I discovered that CDH (congenital diaphragmatic hernia) is when a hole forms between the fetus's chest and abdomen, allowing the contents of the abdomen (stomach, intestine, liver, etc.) to enter their chest. As a result, those organs can prevent the lungs from growing to full size. It's not a problem while the fetus is in the womb, since it doesn't need to use its lungs to breathe, but once the baby is born, they may not be able to breathe enough oxygen to survive. I also learned that BPS (pulmonary sequestration or bronchopulmonary sequestration) is a cystic piece of abnormal lung tissue which doesn't function like normal lung tissue. They usually appear next to the lung or within one part of the lung.
Soon after, we were at the high-risk center and meeting with doctors and more sonographers. This had to be one of the most intense appointments I ever experienced. The doctors and sonographers viewed image after image, trying to determine the baby's position, where his organs were, and so on. They concluded it was not CDH (the more serious diagnosis), but instead BPS (serious, yes, but not as serious as CDH). In a half day, we went from thinking we were having a healthy baby boy, to him being diagnosed with CDH (which has a 50% survival rate), to him being diagnosed with a lesser condition. Regardless of the outcome, it was inevitable Aiden would require surgery after delivery, so we were scheduled to meet with a pediatric surgeon and a pediatric cardiologist.
From November to December, the neonatal doctor and pediatric cardiologist could not make a definitive diagnosis on it being CDH or BPS. This meant CDH, once again, was not completely ruled out. During this time, after keeping the news of my pregnancy and Aiden's condition from our older children, we finally had a discussion with them. We explained what was going on and had them accompany us during one of the visits to see their baby brother. They were ecstatic by the news, but saddened by Aiden possibly not being 100% healthy or the possibility he would not make it. They love so hard, and a day did not go by without them saying special prayers for him, talking to him ('Aiden I love you, I cannot wait to see you,' as they gently kiss my stomach or hugged my waist), and asking me how he was doing.
Early January, it was finally confirmed Aiden had both BPS and CDH. In just under two months, we went from a healthy baby, to a serious diagnosis, to a not so serious diagnosis, to Aiden being diagnosed with both of them. As I entered my third trimester, in spite of the diagnoses, Aiden appeared to be thriving in the womb. He growing and was active. In that moment, the truth was there was no real way to determine how serious his condition would be until birth. Some days were better than others, to feel this active little guy kicking constantly was a joy, but I also had the occasional thoughts in the back of my mind…what if I am going through all of this and experiencing him, and he does not make it? Imagining this possibility made tears fill my eyes. I tried not to engulf my thoughts in what it could be, but at the same time I knew it was vital we were informed and understood everything we were facing and could possibly encounter.
On March 28, 2016, Aiden had arrived and he was absolutely beautiful. However, shortly after birth, his health began to deteriorate quickly and he became critically ill. A few hours later, his NICU space was filled with multiple machines beeping, what felt like organized chaos, and nurses working nonstop. Aiden's condition was serious, many of his organs had moved to the left side of his chest, which resulted in his heart being pushed to the right and the underdevelopment of his lungs. Aiden's left lung appeared to be almost nonexistent, and his blood pressure had dropped considerably. Aiden was on the ventilator, receiving multiple medications, and was in a sedated and paralyzed state to help ease any anxiety, pain, and to prevent him from resisting treatment.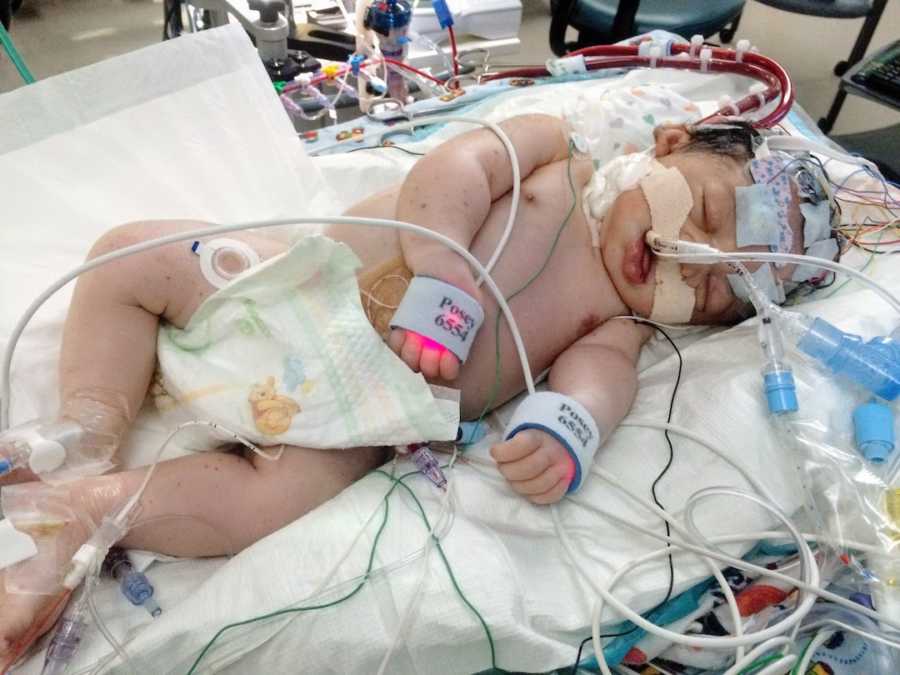 As the morning approached, Aiden's condition became more severe; he coded in the hospital and required resuscitation. After many failed attempts with different forms of treatment, ventilation, and medication, it was determined he needed to go on ECMO. (Extracorporeal membrane oxygenation, which provides heart-lung bypass support by circulating blood through an artificial lung. It removes carbon dioxide and sends oxygen-filled blood back into the bloodstream.) Imagine: all your research on CDH and conversations with other parents made it clear it was vital you deliver in an ECMO facility, in the event something like this occurred. Imagine: all your research stated 50% of all babies born with CDH needed ECMO treatment. As a parent, your first desire is to help and protect your child any way possible. Your instinct would be to make sure you are delivering in a facility fully equipped to deliver and care for your sick baby, and give him a fighting chance.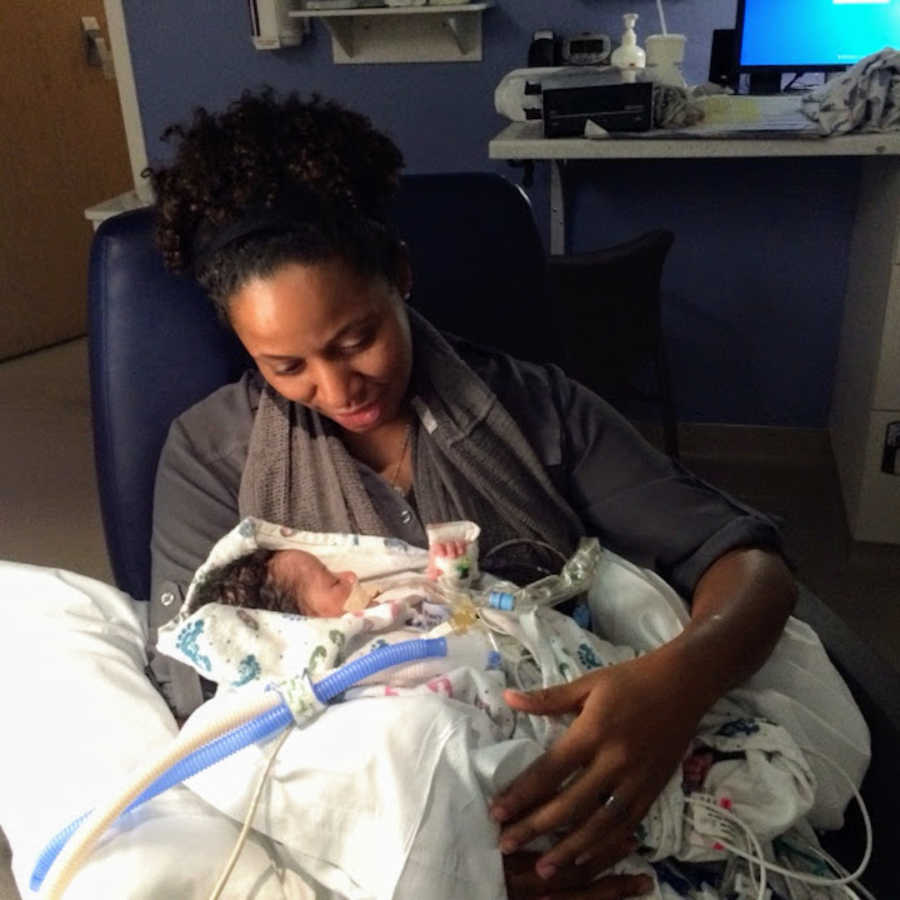 When the physician expressed he needed ECMO, with relief you say, 'Great, you have it,' because you researched this, you spoke to all the members of your team, and you even saw it listed on the hospital site, but instead, the physician looks at you and says, 'No, we have it for our heart patients, not our lung patients.' Your heart drops and your world stops: what… have… you… done? In that moment, I felt like the air was knocked out of me; I felt sick; I felt like I just gave my baby a death sentence by not choosing the best place to deliver and not giving him what he needed. It was my job, my responsibility. It was a hard moment, but I had to put those emotions aside and pull myself together and start to fight and advocate for Aiden, just like our sweet boy was fighting for his life. As a result of the delivery hospital not being equipped, Aiden had to be airlifted to a facility with a Level IV NICU and ECMO, five hours away in Salt Lake City, Utah, at Primary Children's Hospital.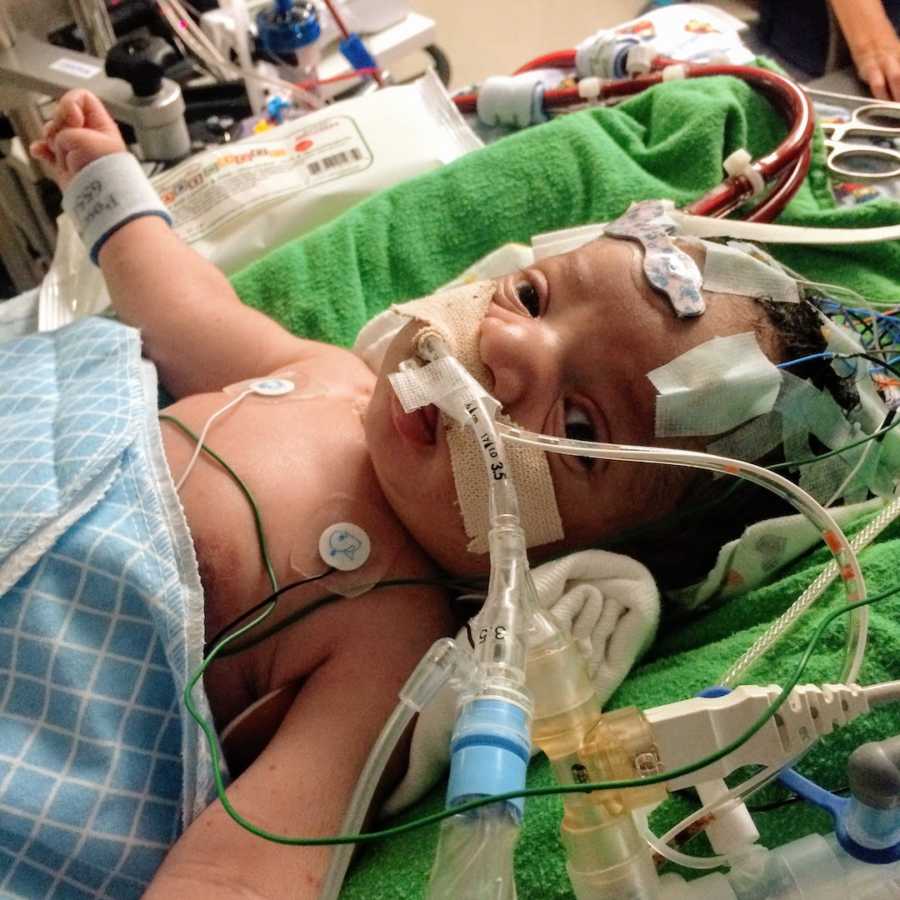 When Aiden left Vegas, his condition was critical. After he coded, their attempts to resuscitate him with other ventilation sources and life support were unsuccessful, so they resorted to manual ventilation (hand-bagging), which extended over the course of a 12-hour time period. During that time, he did not receive proper oxygenation to his brain and other organs. As the days went on, Aiden experienced many complications. Soon, we would be faced with a tough decision as the doctors expressed their concern with seeing lack of brain activity and him not improving. This was the moment we've all seen in the movies, where the family member is taken into a conference room or taken to the side with all the experts. They give their reports and thoughts, and ultimately you have to decide if it's time to take your loved one off life support.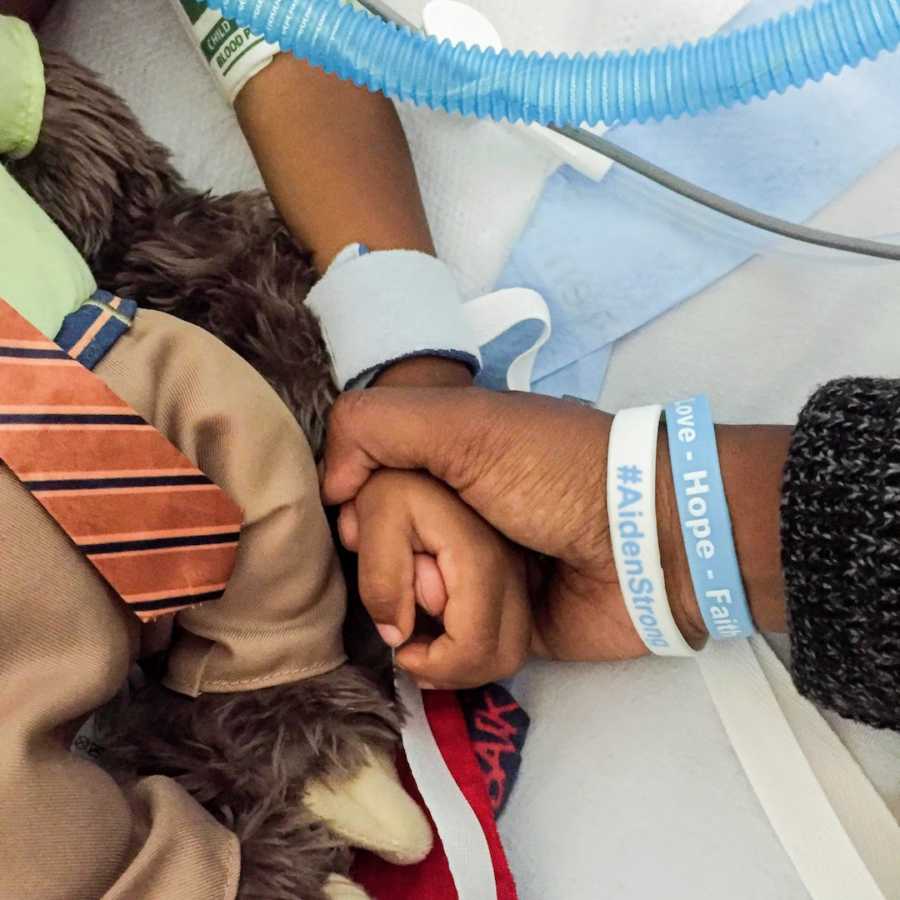 My heart was not ready, my faith told me not yet, he just needed more time… I respectfully told them no, it was not time. As my husband prepared to travel to Salt Lake City, we agreed to a conference the following Monday to revisit our decision. We had the weekend… I prayed over our sweet boy; I prayed for his healing; I prayed for his recovery, health and mind, and I believed, without a doubt, Aiden was going to be just fine. They wanted to see progress over the weekend, so I prayed for progress and progress is what they got as he started to open his eyes on Sunday morning. With Aiden's continued progress, that Monday conference to remove life support was no longer a discussion or option.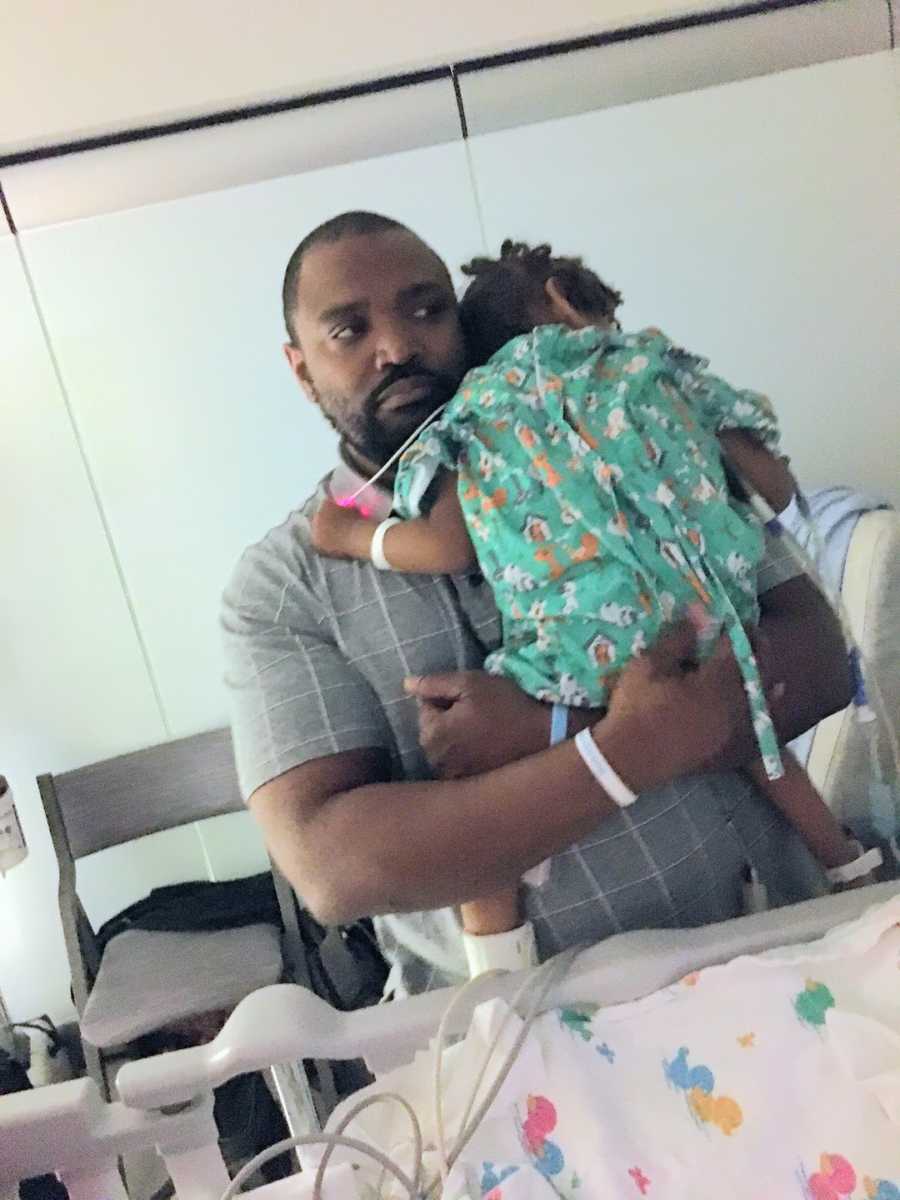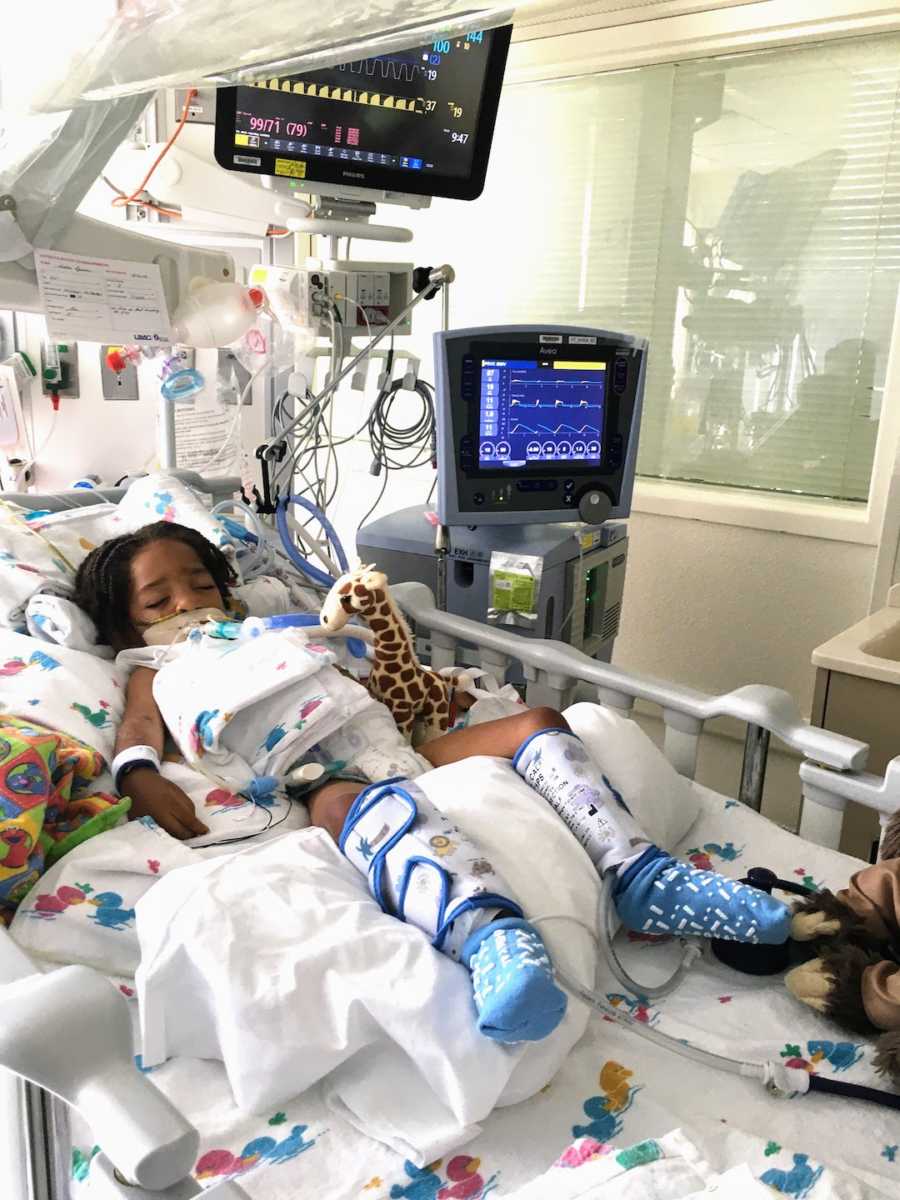 CDH comes with a lifelong journey, fear, uncertainty, and the possibility of reherniating at any time. However, as time went on, one of Aiden's biggest obstacles was a result of the brain injury (hypoxic ischemic encephalopathy—HIE) he suffered after coding and needed ECMO support. Due to Aiden's hypoxic brain injury, among multiple other complications, he spent nearly three months in the NICU. Later he was diagnosed with spastic quadriplegia cerebral palsy and cortical visual impairment, which also was a result of his brain injury. After our discharge from the NICU, our days soon became filled with outpatient private therapies and appointments. Additionally, we travel to Primary Children's Hospital every six months for checkups with his care team, which consists of ten doctors and specialists.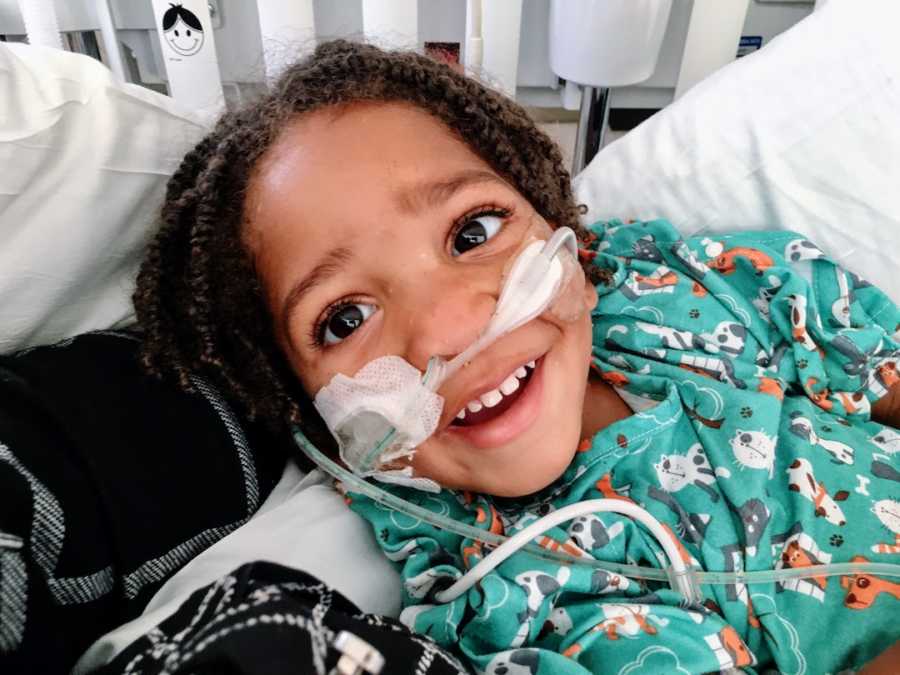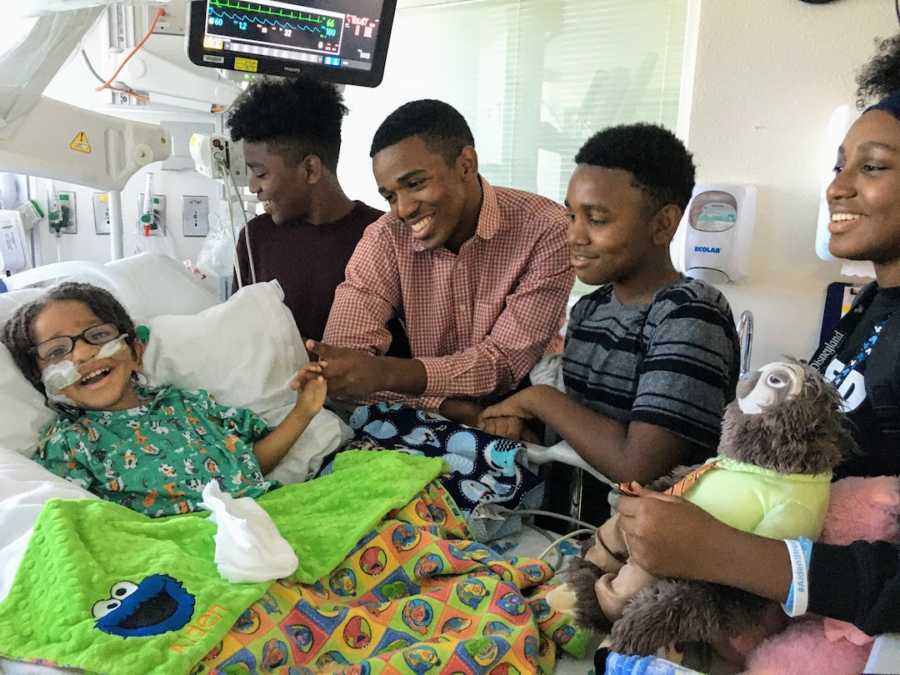 Since Aiden's discharge from NICU, he has gone through four additional surgeries (seven total since birth) due to complications from CDH and his lung, and more recently, been diagnosed with tracheomalacia. By looking at Aiden, you would never know what he has gone through. Truth is, he's just your typical four-year-old who loves doing things four-year-olds do. Aiden is immobile and nonverbal, but it does not stop our sweet boy. Nonverbal means he is not able to speak words as we may, but he can definitely communicate and get his point across. Aiden is learning sign language, he is expressive and knows what he wants, and also uses a Tobii Dynavox AAC (Augmentative and Alternative Communication) device to speak for him. He is able to walk assisted and uses other equipment for mobility. Aiden has gone through so much in his short life, but he is truly one amazing, intelligent, resilient little guy and is loved by so many, including his older siblings who simply adore him… his siblings are his world.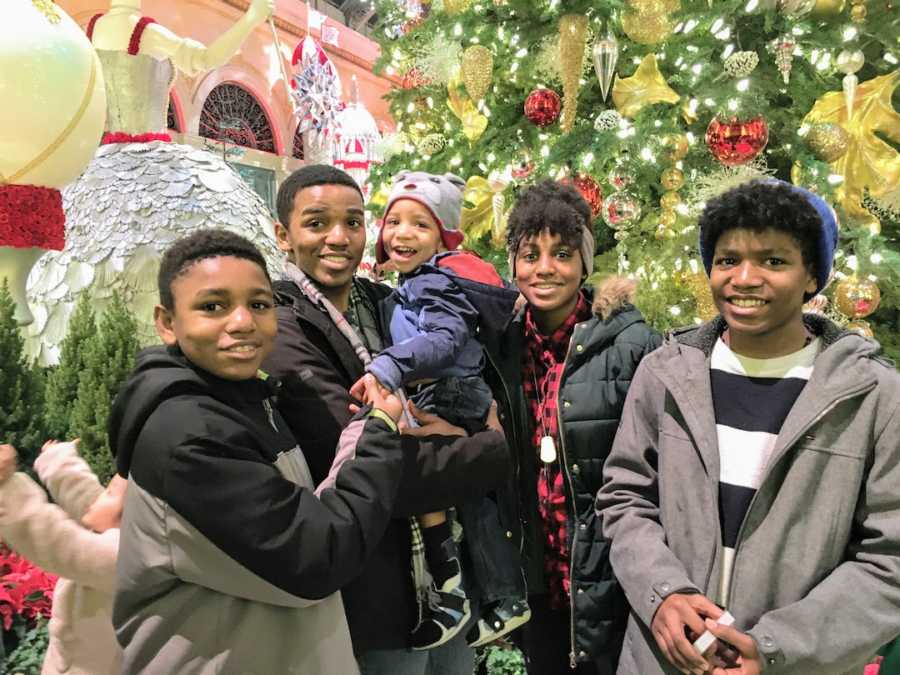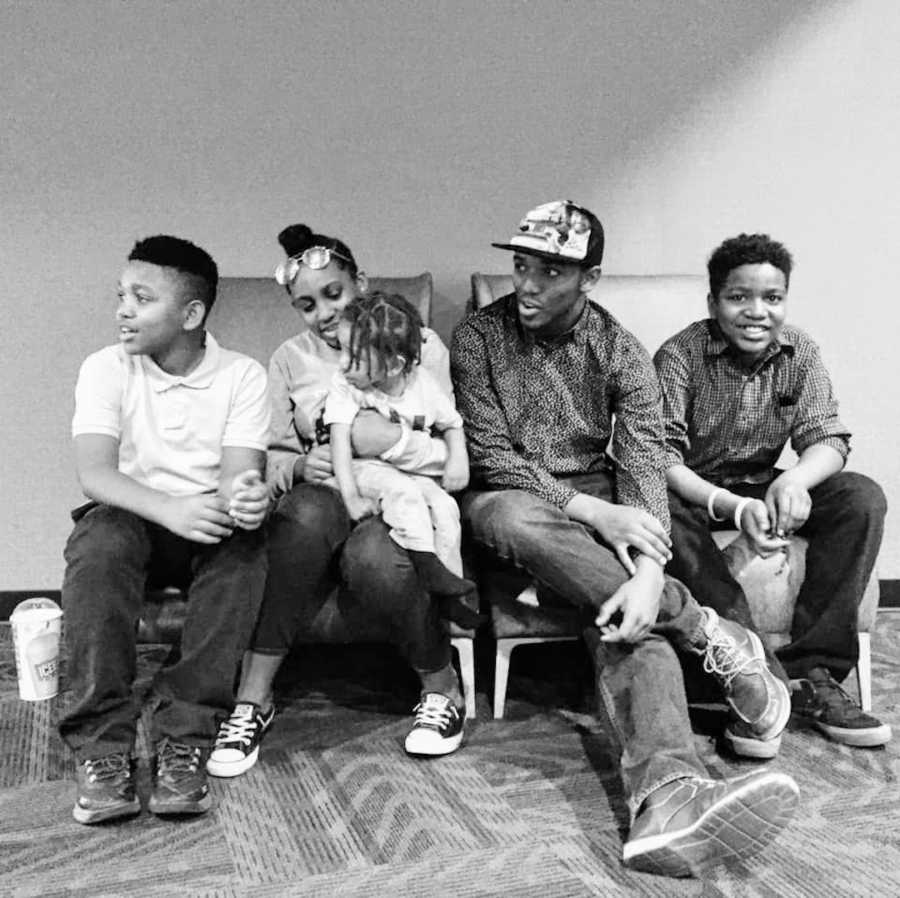 I am often reminded of those early days in the hospital, when Aiden was at his sickest point, being in the conference room and seeing images of his brain and x-rays, being told they were uncertain if he would ever be able to make connections or eat on his own, how they had no idea how severe his global delays would be. I remember excusing myself to the bathroom so I could cry in private and to talk with God, and even plea with tear-filled eyes. I think of those moments, and then I look at our amazing little boy who has defied every obstacle placed in his way. To see him enjoy life, to laugh, to attend school, interact with his family and peers, to eat, to sit unassisted, to navigate through his iPad and communication device, to have a sense of humor, to be stubborn and strong-willed—these are all milestones, but beyond this, they are miracles.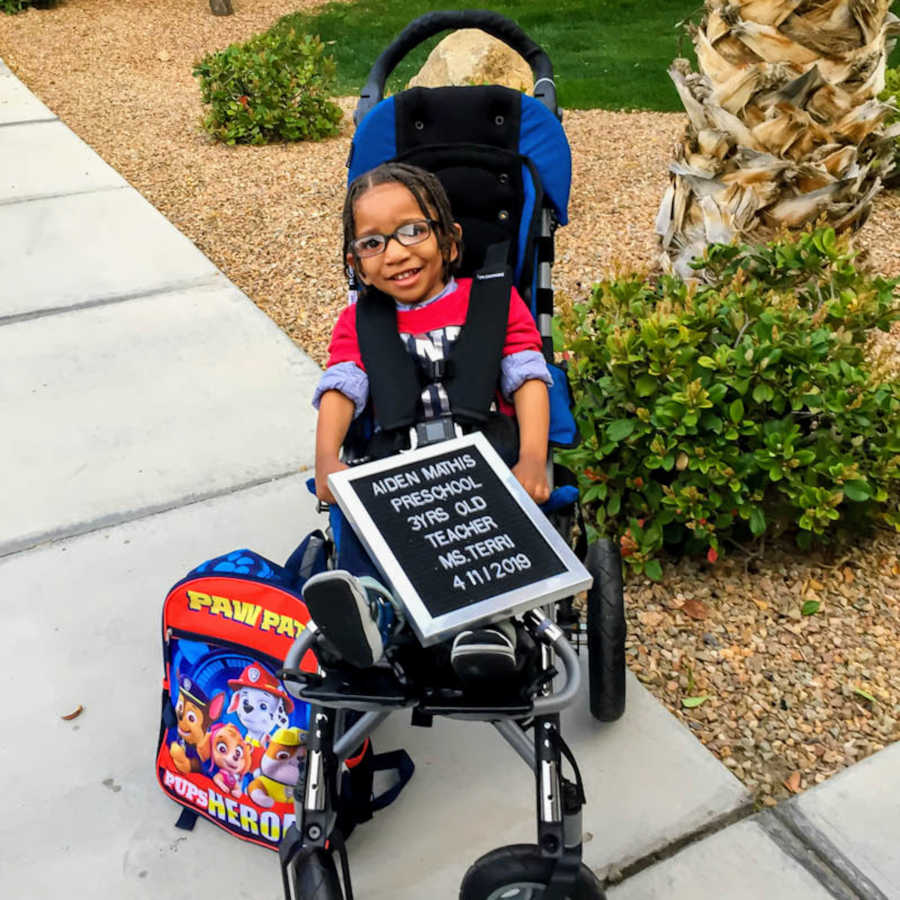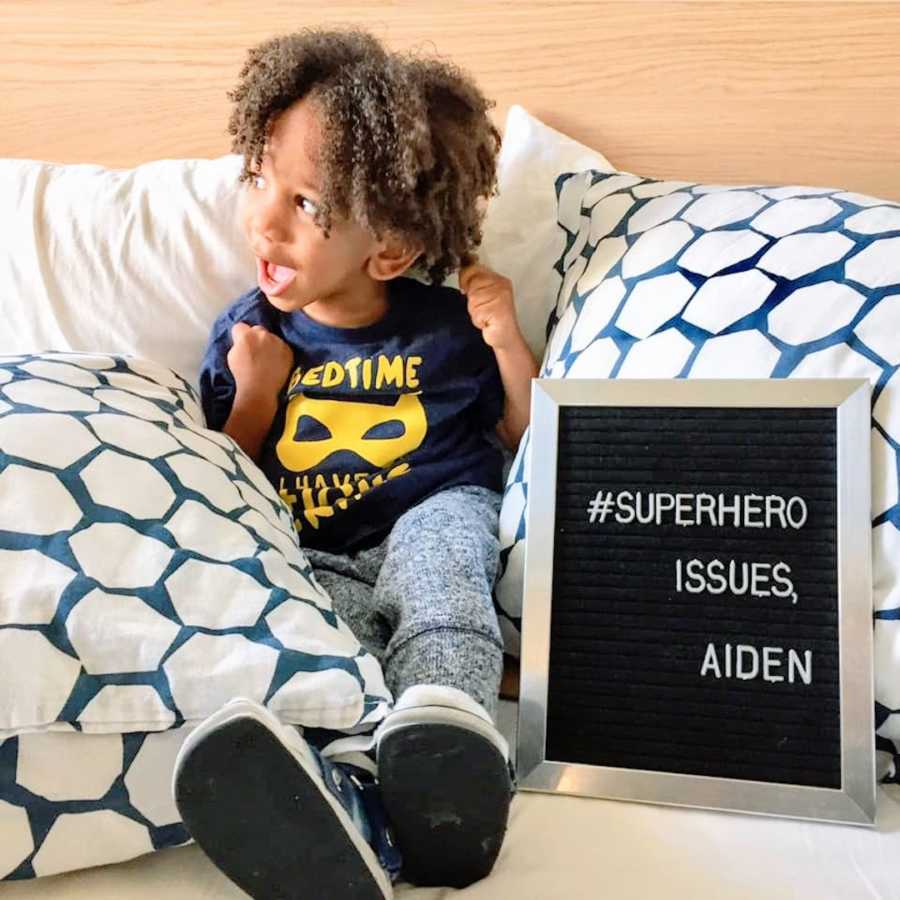 My faith and Aiden's determination to fight kept me going—he has made me better and stronger. In the beginning we knew we would name him Aiden, but it was not until after his birth we chose his middle name. Aiden Mathis Dyson, which means 'little fiery gift from God,' a perfect name for a perfect little boy. Aiden amazes me daily and I am so blessed to be his mommy. I am thankful for the miracle he is, but also for the way his presence has made our family grow in our faith and taught us how to love more unconditionally. My desire is that Aiden always understands his value and what he is capable of. I hope he never settles, he always feels included, loved, worthy, and that he feels acceptance and knows no limits. By sharing our journey, my hope and desire is that Aiden's journey will continue to help and encourage other families facing similar diagnosis or challenges."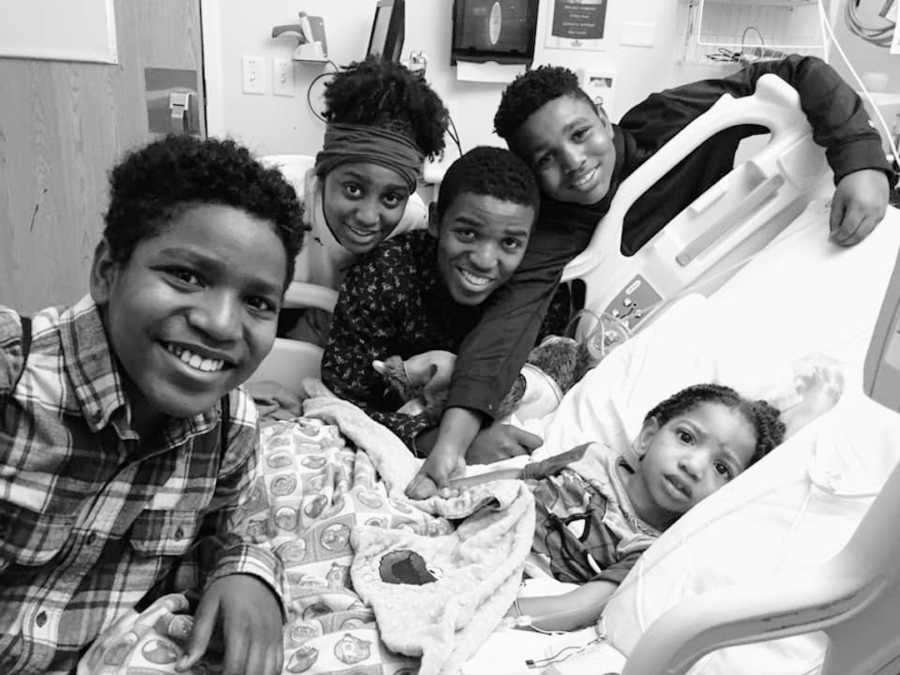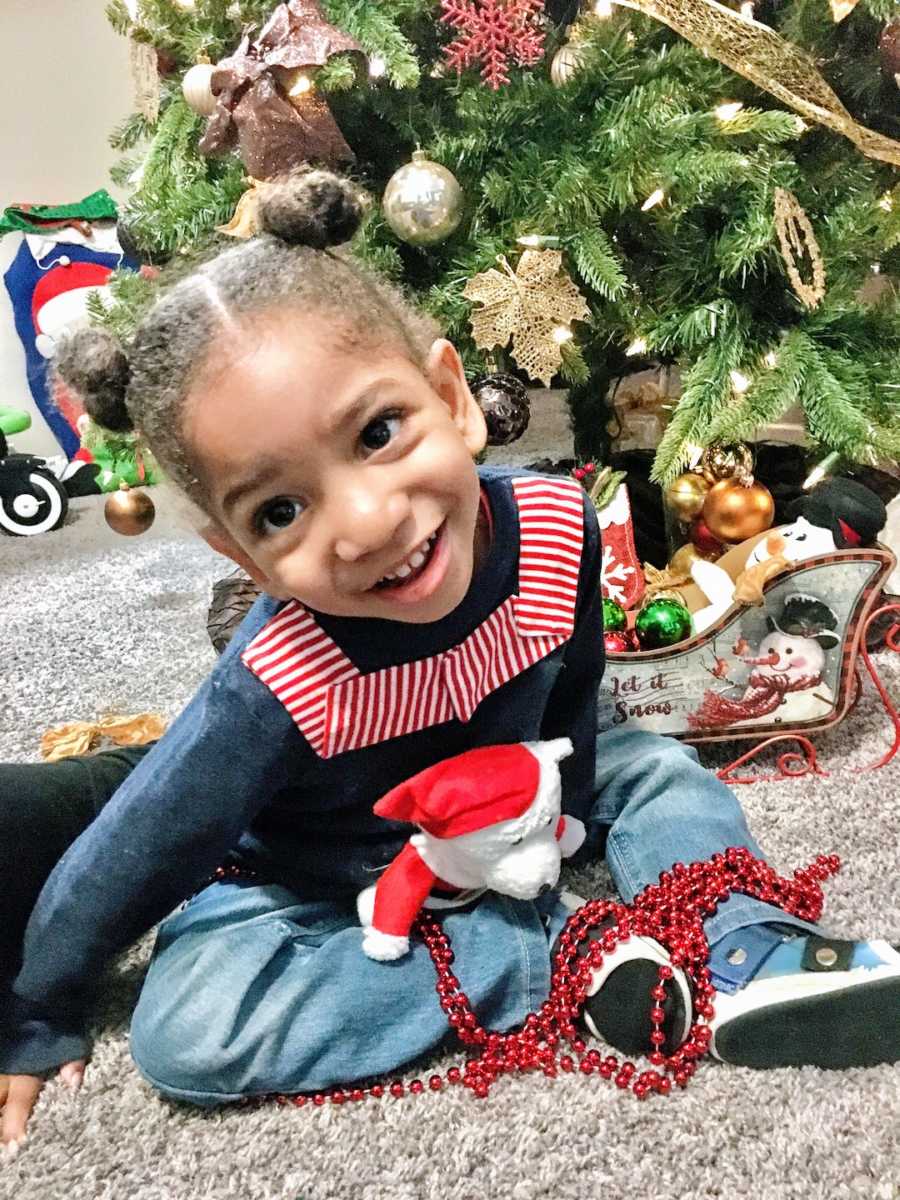 This story was submitted to Love What Matters by Nikia L. Dyson of Las Vegas, Nevada. You can follow their journey on  Instagram, Facebook, and their website. Submit your own story here, and be sure to subscribe to our free email newsletter for our best stories, and YouTube for our best videos.
Read more stories like this:
'We felt helpless watching his silent cries. 'Am I allowed to touch him?' We already lost our baby girl.': Mom births rainbow baby with Congenital Diaphragmatic hernia, 'I chose faith over fear'
'The sonographer said, 'There's a foot in your vagina.' I didn't hear my baby cry. 'Is she alive?': Woman gives birth to micro-preemie, 'My life plans didn't include a NICU stay during a pandemic'
'Why even have a baby shower?' They were preparing us for a burial. At 12 hours old, he was on life support.': Woman gives birth to baby with Congenital Diaphragmatic Hernia, 'He is a miracle'