"It was September 2015. I was 23 years old; happily married, raising our 3 year old son and trying to grow our family. I was happier than ever. My life was just starting to fall into place. Mid September I started having symptoms (vaginal discharge with an odor). I went to the doctor, thinking I had a yeast infection, only to find out that the symptoms were the result of a leaking tumor on my cervix. The doctor took a biopsy and sent me on my way. The next week my life changed forever. The doctor called and said she wanted to see me right away and that I needed to bring my husband with me. My heart was racing. I was more anxious than I had ever been. As we drove to the doctor's office my mind was racing. I was scared. I knew it had to be bad news.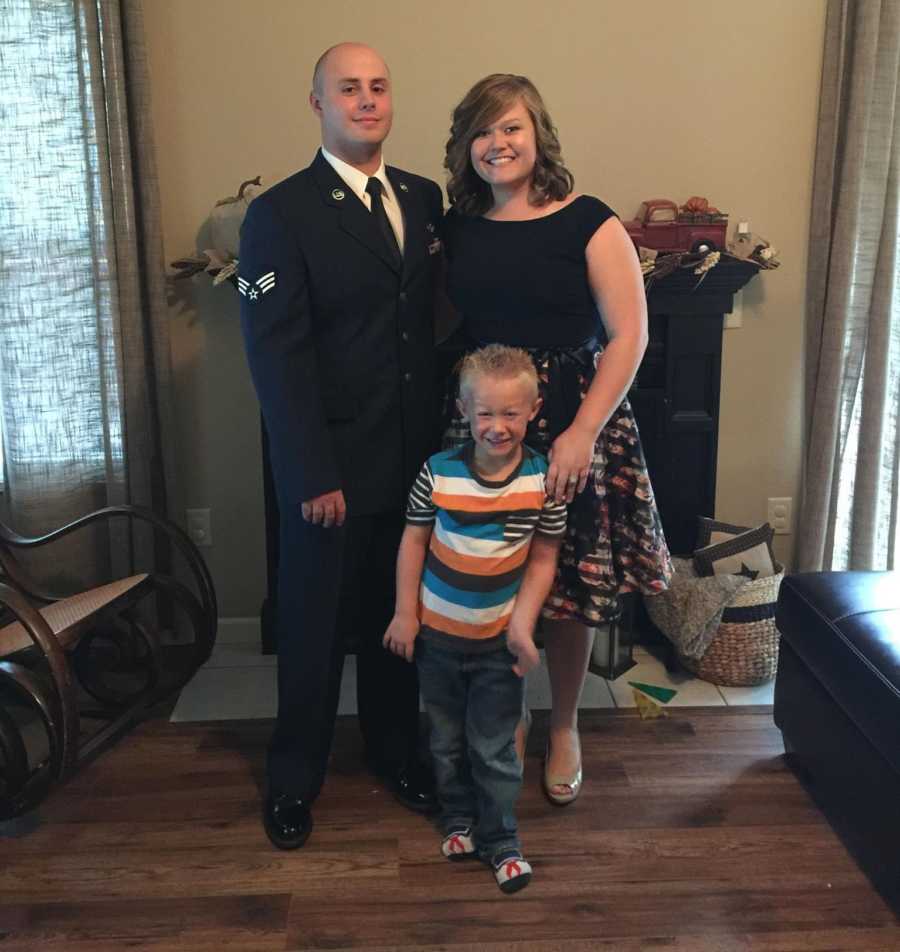 We sat in an exam room; waiting. The doctor came in, sat down in front of us and said, 'Your biopsy showed high grade cancer cells.' I immediately fell apart. My husband held my hand tighter than ever. Once I calmed down enough to talk, I asked, 'What now?' They had no idea what exactly this was other than cancer. I needed to see a specialist the following week. I was a mess. There was no way I could tell my mom this. She is my best friend and I knew this would break her heart. We have always had such a strong bond. She had me at 16 years old and raised me on her own from the time I was 3 years old. I knew she was going to be just as upset and devastated by this news as we were. The doctor asked if she could do anything for me. My response, 'I need you to call my mom and tell her exactly what you have told us after I leave.' She did. On the way home I received a text from my mom that read, 'I love you so much and we will get through this! Call me when you are ready.'
When it came time to see the specialist I had my mom and husband by my side. The gynecology oncologist took multiple specimens to find out exactly what kind of this tumor was. I will never forget how much pain I was in during and after that procedure. She sent me for many different scans. After this, all we could do was wait. By this time, my 24th birthday had arrived. Months prior, I had booked a cruise with my mom and a few friends. Off we went. I was almost able to forget about what I was coming back to. Almost.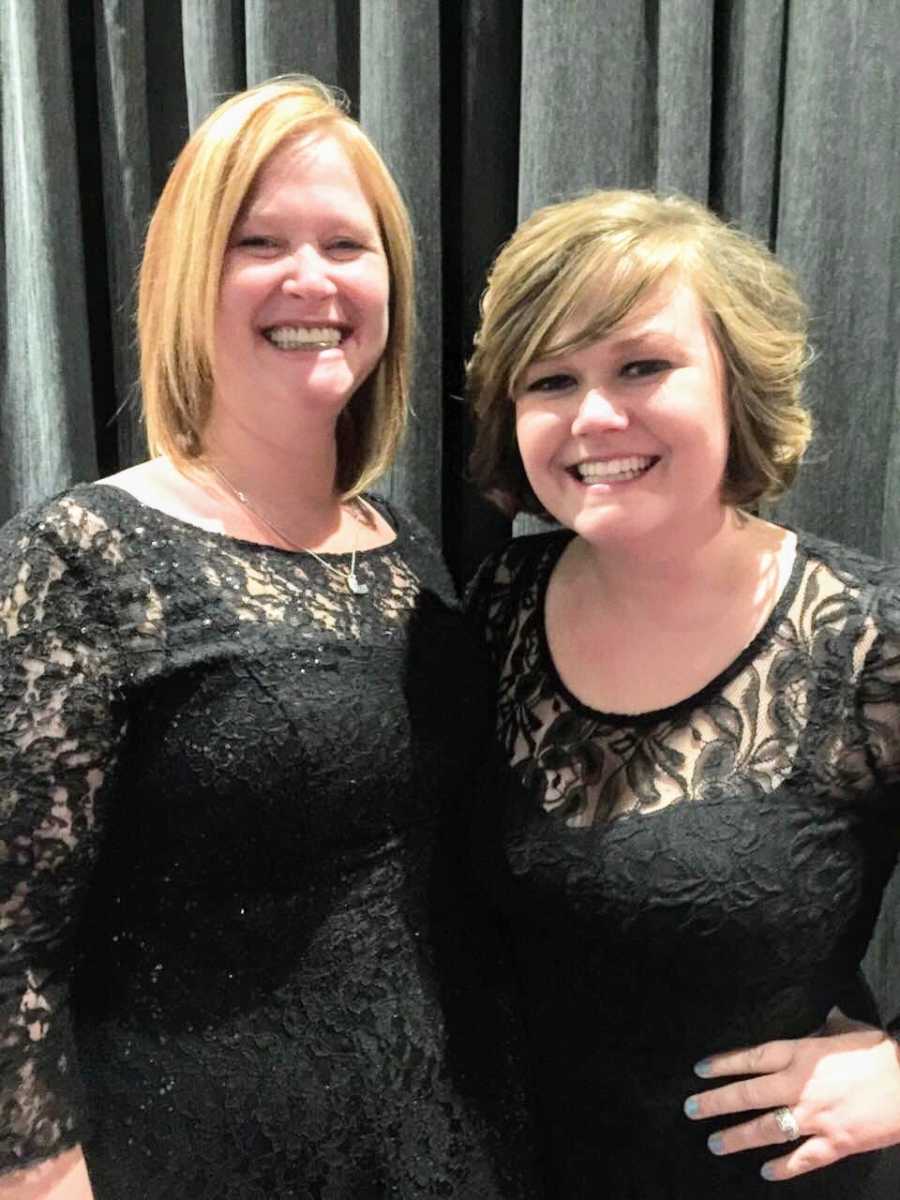 After we returned home, I had an appointment to discuss the findings of the biopsy specimens and a treatment plan. So many different scenarios ran through my head. I just wanted this out of me and knew a hysterectomy could be possible. I thought about the alternative options to grow our family. My mom and husband sat with me as we anxiously waited to talk to the oncologist. When she entered the room, she said I had small cell neuroendocrine cervical cancer. She explained this cancer is rare and aggressive and the treatment plan needs to be aggressive too.
The board of doctors decided I should have a complete hysterectomy (leaving my ovaries in with hope that I didn't not go into menopause), multiple rounds of chemotherapy, and radiation. This was the best chance I had for this cancer not to come back. The oncologist suggested that we see a fertility specialist to explore our options before surgery. Initially I disagreed and was against this idea. I just wanted this cancer out of me. The oncologist finally convinced me to consider it and we went to the appointment. We were perfect candidates. We had one chance to retrieve as many eggs as we could. In preparation, that week my husband gave me several shots. This was something I never imagined we would be doing. We had no problem getting pregnant with our son three years before.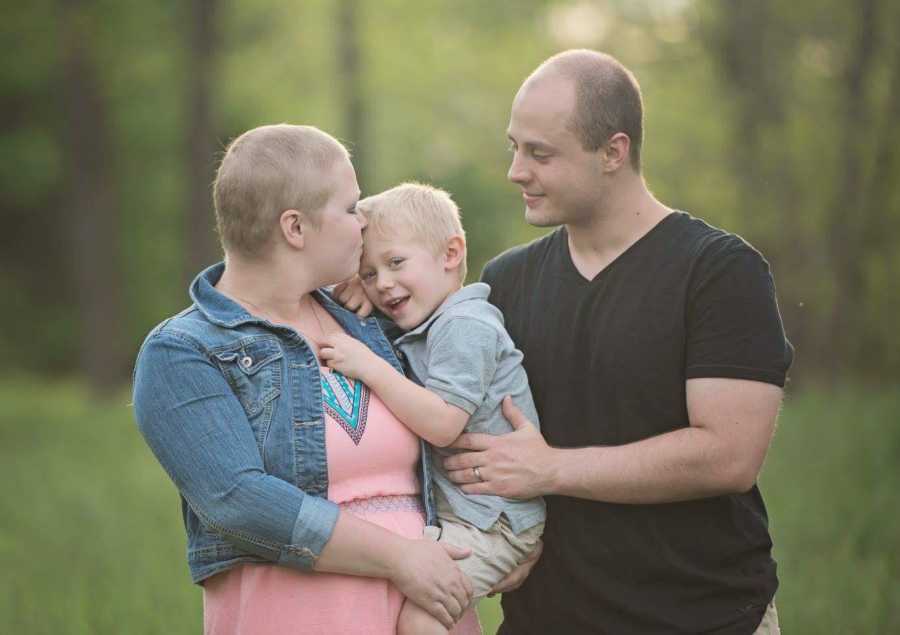 The day had come for them to retrieve the eggs from me and have them fertilized by my husband. We were very successful: out of the 19 eggs fertilized, 9 were frozen for future use. Looking back, I am so thankful that God led me in this direction. I cannot imagine how I would cope knowing I had this opportunity to have biological children and I didn't take it. To help with the financial responsibilities associated with in vitro fertilization, I received a LIVESTRONG grant, which helps patients who are in similar situations. Completing the IVF procedure delayed my surgery back by only one week.
As surgery day grew closer, I began to experience more anxiety. So much was unknown. I was scared. At this point I was struggling with processing what had happened and what was to come. I didn't want to tell anyone I was 'sick' because I really felt great. I didn't want the looks of pity. I didn't want people to be sad for me because I was already sad enough. I started to wonder if there were others out there in my situation, feeling the same way. I searched for cervical cancer support groups online. It wasn't until I posted in one of them that I found out how rare this cancer is. I then found a special support group of ladies just like me called Sorority of Hope. I was quiet in the group and just read posts and took in what others were sharing. I found comfort in this group. It helped ease my anxiety.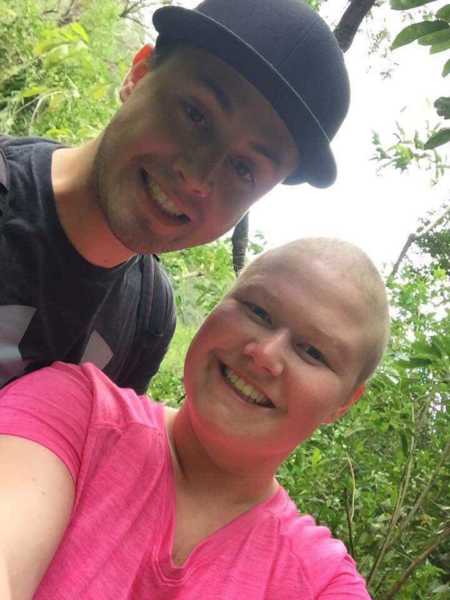 Surgery day came. My close family gathered around my hospital bed before they took me into the operating room. We prayed, shed a few tears, and hugged. I was rolled into the operating room. As I lay on the table I remember staring at the ceiling with my mind racing. Is this even real? Is this really happening to me? And then my mind went blank. The next thing I remember is waking up in recovery and immediately feeling pain and crying for my mom. While in the hospital, my mom, husband and a close friend took turns sleeping in the chair next to me so that i never felt alone.
It wasn't until I started chemo that I actually felt sick. Three weeks after surgery I had my first of four rounds of chemotherapy. I had no idea what to expect. Two days before Christmas my hair started falling out. This is when reality set in. I had to see that I was sick every time I looked in the mirror. There was no hiding from it anymore. My body hurt. I didn't feel like myself anymore. The only thing that kept me going was knowing that once I get through this, we can pick up where we left off and try to grow our family. By the time the fourth round of chemo came in February 2016, my body was healed enough from surgery to start radiation. This took about two months. I experienced many side effects from the chemotherapy and radiation. I felt so alone. I started to reach out on the support page and connect with other women in the same situation.
Three months after finishing all the treatment I had my first scan. I was officially cancer free! There are no words for how I felt in this moment!  I wanted my life to feel 'normal.' I was ready for a light at the end of this dark tunnel.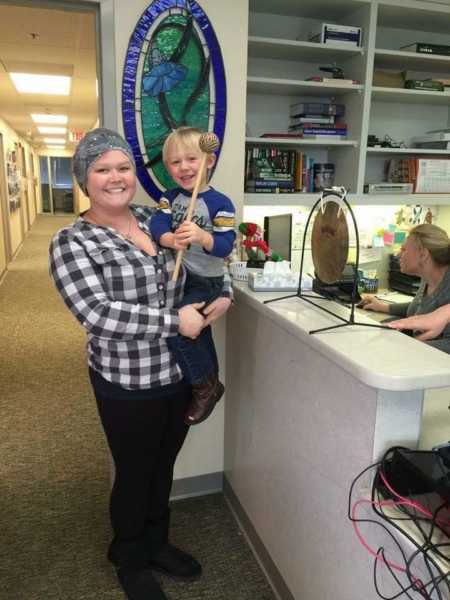 In October 2016 I started making phone calls to see what the process was to use the frozen embryos. I didn't have to ask or look too far to find a person willing to help us make this possible. My mother had offered to help make this happen when we found out I was losing my fertility. I could not think of a better person than the woman who is my best friend, the woman who gave birth to me. It took a whole year of tests, waiting, hoping, tears, and anticipation for us to finally get to the day we were able to transfer our fertilized embryos. The doctors had medically cleared my mom, at age 42, to carry a baby. By the time of delivery, my mom will be 43.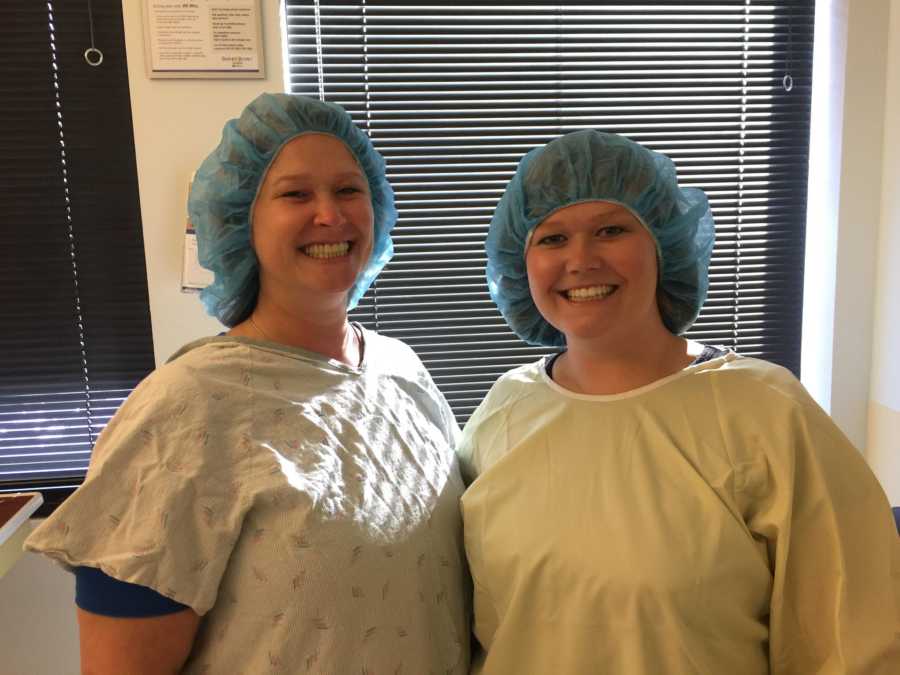 In April 2017 my mom and I joined the annual gathering of the online support group I had joined. I bonded with the women instantly. They knew what I had endured like nobody else in my life had. For a week we shared new experiences, laughter, and tears. Leaving them was so difficult. I knew I had to keep in touch and these women would be my friends for life. After Vegas we stayed in touch and knew we wanted to help raise awareness about this cancer and help our sisters in treatment. We decided to try to start a non-profit organization.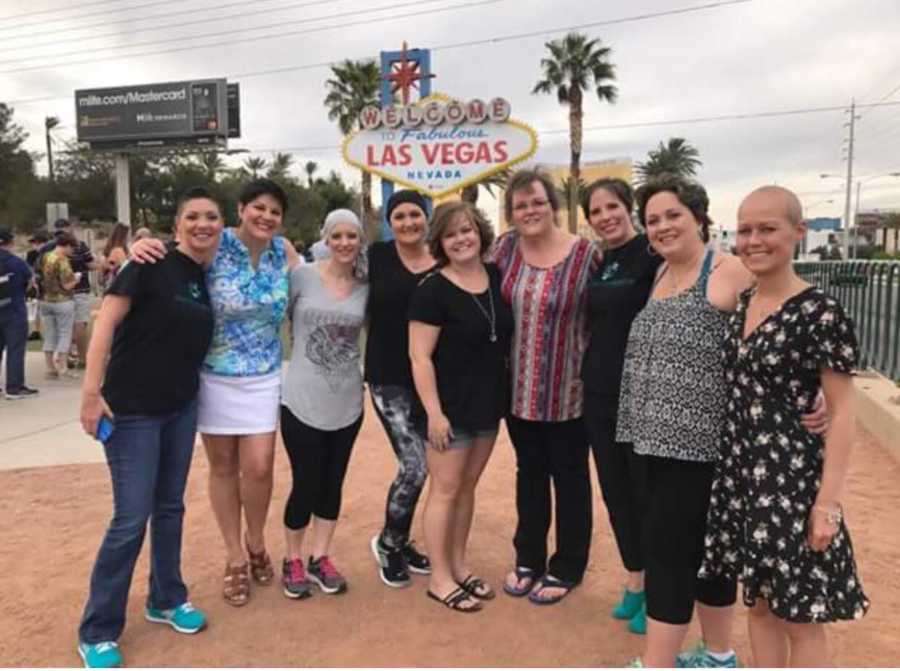 On October 20, 2017, I sat next to my mom, holding her hand as they placed two of our embryos inside of her. I had tears rolling down my cheek. This seemed so unreal. They just placed our children inside of my mother. We then had to wait two long weeks to see if the transfer 'took.' These were the longest weeks of my life.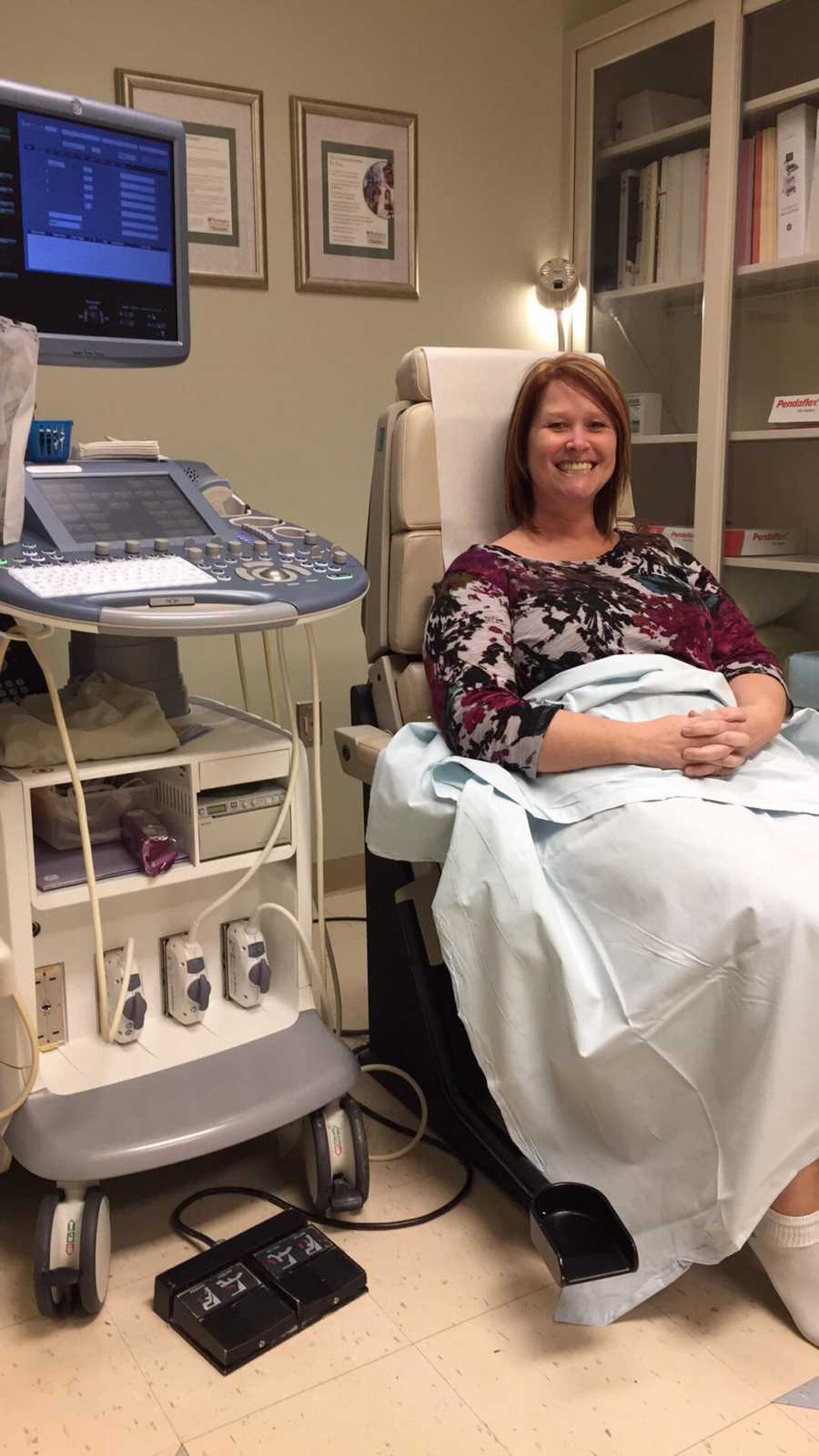 In November 2017 I joined some of my friends from my support group on a cruise vacation. We had a great time and added to our list of memories. While there, we were informed the non-profit we wanted to start was granted identification by the government. We (Sisters Against Rare Cervical Cancers) were official!!
November 2017 also brought the first ultrasound where we found out there was not one, but two strong heartbeats! We were more than thrilled to see that both of our embryos were growing. In December 2017 we told our family that we were pregnant and that my mom was our surrogate. We asked that they not share this news with others until we were ready to share. Keeping this secret was SO hard.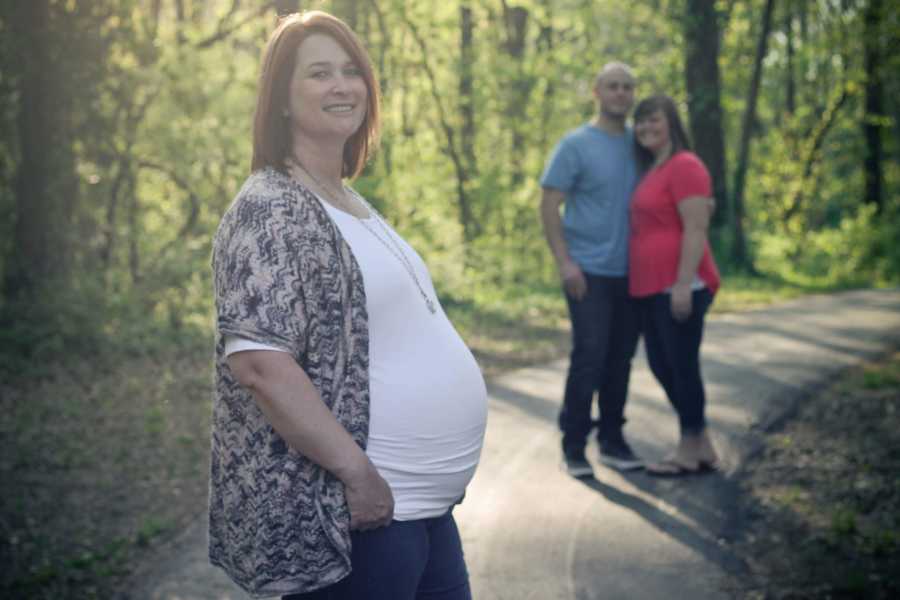 It feels so unreal that this is even happening. For the longest time this is all I could think about, it feels like a dream come true.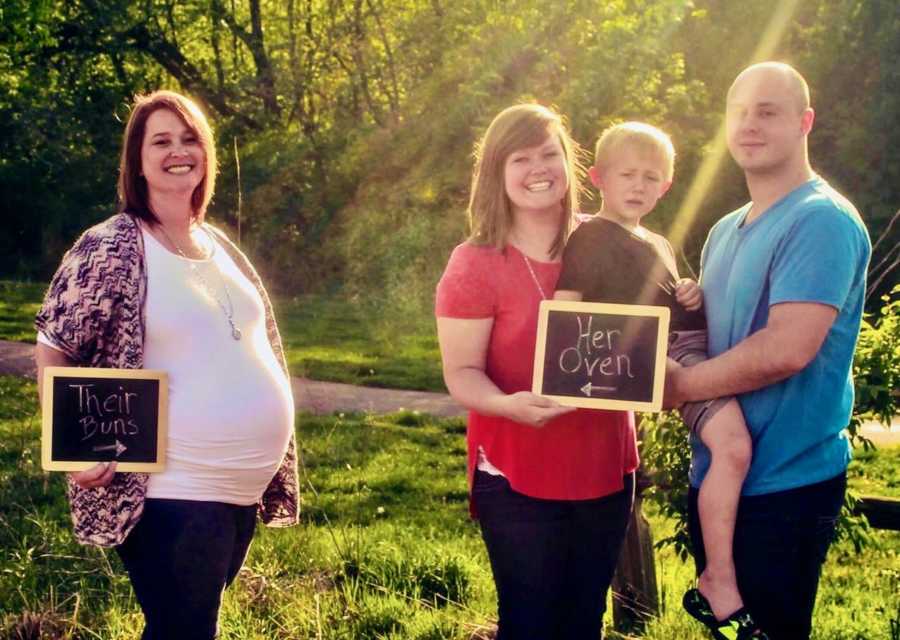 January 20, 2018, we were 16 weeks pregnant and able to find out the babies' genders. In a perfect world we had hoped for a boy and a girl. I was so anxious to find out! Our son kept telling us that we are having a boy and a girl. At our reveal party we found out that our son was correct! We are expecting a boy and a girl! We are all so excited!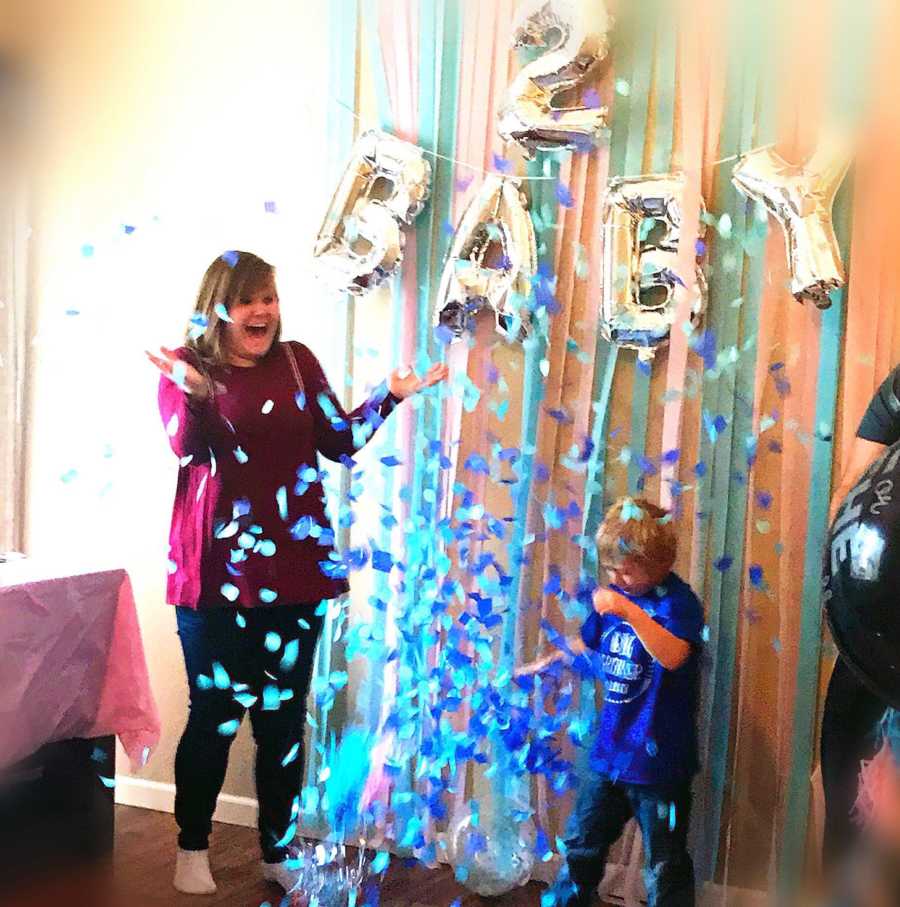 When I first got sick this is something I only dreamed of, and now it is becoming a reality. We are now 32 weeks pregnant with an expected due date of July 10, 2018. I am so blessed to have a mom that is able to make this dream come true for us. While there are other options out there to grow our family, this was our first choice. I know that our babies are in the best care possible with their Maw Maw. We are overjoyed and cannot wait to have the twins in our arms.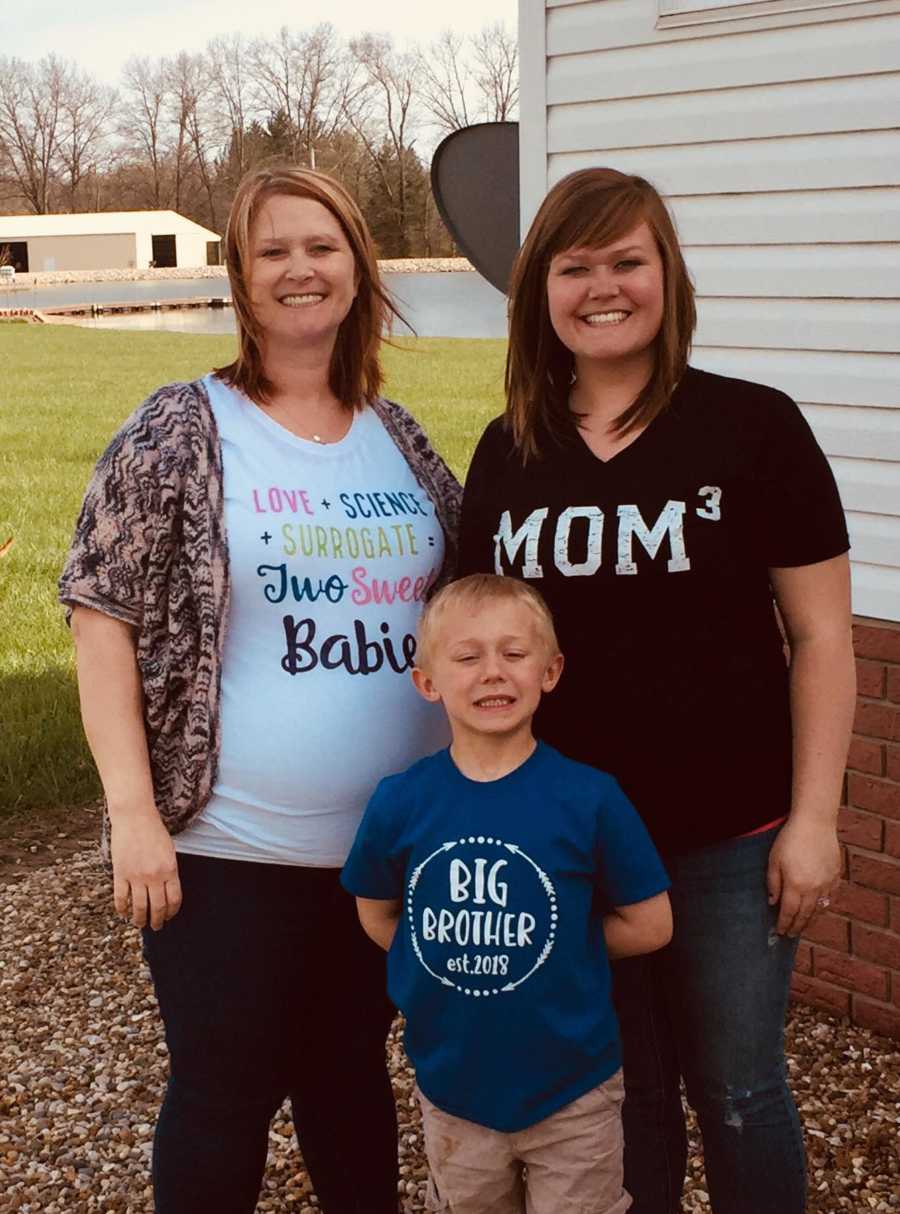 For more information on Sisters Against Rare Cervical Cancers, please visit us on Facebook or on our website."
This story was submitted to Love What Matters by Micaela Gump-Johnson, 26, of O'Fallon, Illinois. Submit your own story here, and subscribe to our best stories in our free newsletter here.
Read more stories like this here:
'Would we click? I was about to meet the man whose child was about to be in my belly!': Mom of 2 becomes surrogate for gay couple, 'There are many ways to make a family'
'Not many husbands would support their wives bringing someone else's baby into the world.': Woman becomes surrogate for struggling couple after giving birth to 2 rainbow babies
'The magnitude of your child being born. No words. She did this for us, TWICE.': Mother overcome with emotion watching surrogate deliver second daughter, 'I gained a bond I never even knew existed'
'YES! Could this actually be true? One sister the surrogate, the other sister an egg donor!': Gay dads reveal 'blessed' surrogacy journey with sisters, the 'most fabulous aunties imaginable' to their son
Please SHARE this story on Facebook to prove that miracles can and do happen!