"Over 7 years ago, I was your typical, excited, expecting mama… full of joy and anticipation and nerves. I didn't have many cares besides which swaddle blanket to pack for the coming-home bag and which color to paint the nursery walls. There was no warning of impending pain and hurt, just a girl eagerly awaiting the arrival of her first child… until I wasn't any of those things anymore.
At 4 a.m., I woke up to fluid. I remember shaking Mike and saying, 'I think my water just broke.' In his sleepy state, he did nothing more than grunt. I went to the bathroom and it stopped, so I cleaned up and went back to bed. I brushed it off, thinking maybe I had hit the point in pregnancy when I couldn't control my bladder. I didn't think much of it. 15 minutes later, I tried rolling over to my other side and I felt a huge gush. Not just a trickle—a complete gush of fluid. I stood up and ran to the bathroom, leaving a trail behind me.
By this point, Mike followed me to the bathroom, and I sat there crying, telling him it's too early. He said to call my midwife, so I did. She said, 'Oh hey Liz, what's going on?' I told her, 'I'm leaking—okay, pouring out, fluid.' She asked for details and I didn't offer many. When she asked me to confirm how far along I was and I answered with 35 weeks, she immediately said, 'I'll meet you at the hospital.' Once I was set up in a room, the nurse hooked me up to the fetal monitor. It definitely showed I was having contractions, but I wasn't feeling any of them. They checked my fluid and determined it was amniotic fluid. This is when my head started to catch up with what was happening. I was having a baby. Today. Not June 24. But today. 5 weeks early. Little did we know just how much our life was about to change.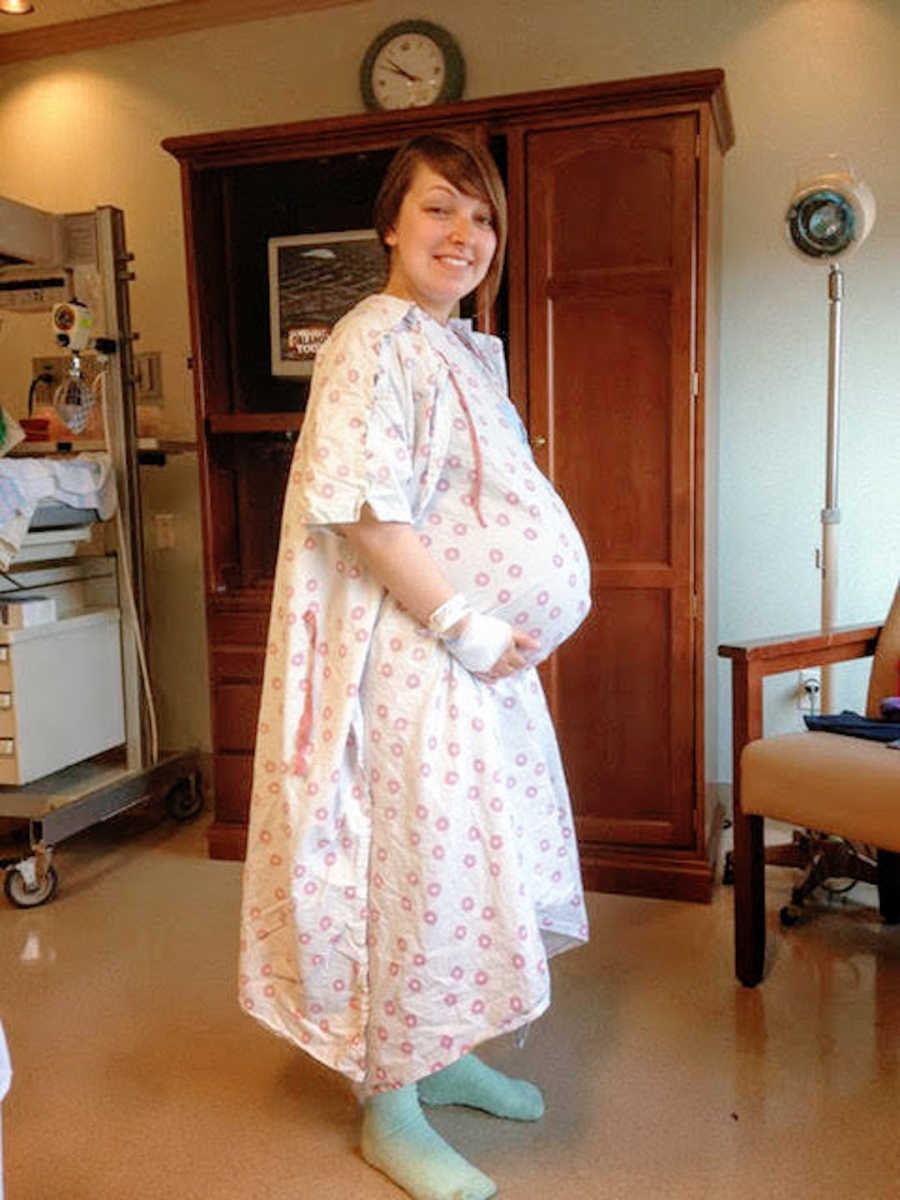 I spent all day laboring. At first, I didn't feel many contractions and walked laps around the maternity floor, doing squats in hopes to speed things up. By mid-afternoon, contractions were definitely noticeable and my body was doing the work. I still don't think my mind was fully comprehending what was happening, until 6:34 p.m. when Emma Joy made her entrance into this world and her story truly began. My midwife told Mike it was time to cut the cord, but before he even had the chance to grab the scissors, the umbilical cord completely fell apart in her hands. It broke. In half. Emma was immediately placed under a warmer and doctors went to work on her—checking her lungs, clearing them out, trying to get her to cry, examining every single detail. To be honest, I don't remember hearing her cry, but I was so out of my body at this point. I truly don't remember much of this part of the day, but I do remember the moment Emma was placed in my arms.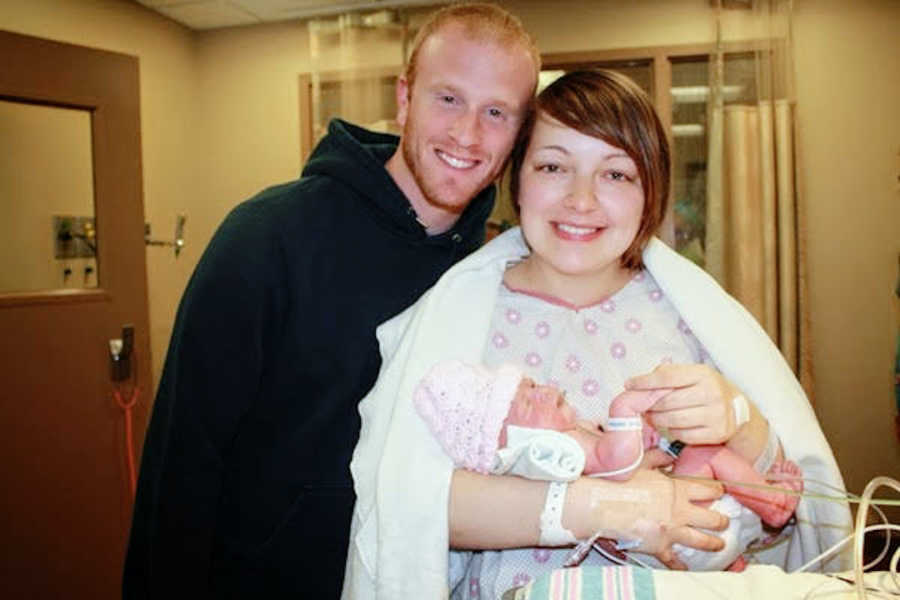 I was told early on I wouldn't be able to hold her right away. No skin to skin. No immediate nursing. Because of her premature birth, the doctors needed to assess her and make decisions for her health immediately. But God is so good. As I looked at Mike and asked for details of what she looked like, his eyes got big and he got a huge grin on his face. At the same time, I felt the warmest bundle placed on my chest. I looked to my left and there was the sweet nurse from the nursery we had passed many times on our hallway walks earlier. She said to me, 'You have 30 seconds to love and kiss on your girl, I'm not sure when you'll get to hold her again.' Oh, friends, those 30 seconds were so surreal to me. She smelled so sweet. She wasn't cleaned up at all, but her scent was so strong. She was perfect. Her eyes weren't open and she didn't seem to even flinch, but she was in my arms, something I thought wasn't going to happen for a while.
In hindsight, my heart cries thinking of what the nurse said to me. She knew things were much more serious than everyone had thought. She knew Emma wasn't doing very well. She knew I needed to hold my baby before she left that room. She just knew. This is when the adrenaline must have kicked in for me, as they took Emma to the nursery only to come back into my room a bit later to tell me Emma was having an extremely hard time breathing. She couldn't do it on her own, and there was a nurse specifically assigned to pump air into her lungs through one of those green oxygen bags. She told me the decision had been made to transport Emma to the children's hospital, over an hour away. She needed a drug our small hospital wasn't able to administer. She needed care they weren't able to give her. I don't remember crying—I think I actually smiled and said okay. I was numb to emotion then. I didn't understand what was happening, which meant I didn't know how to deal with it, either.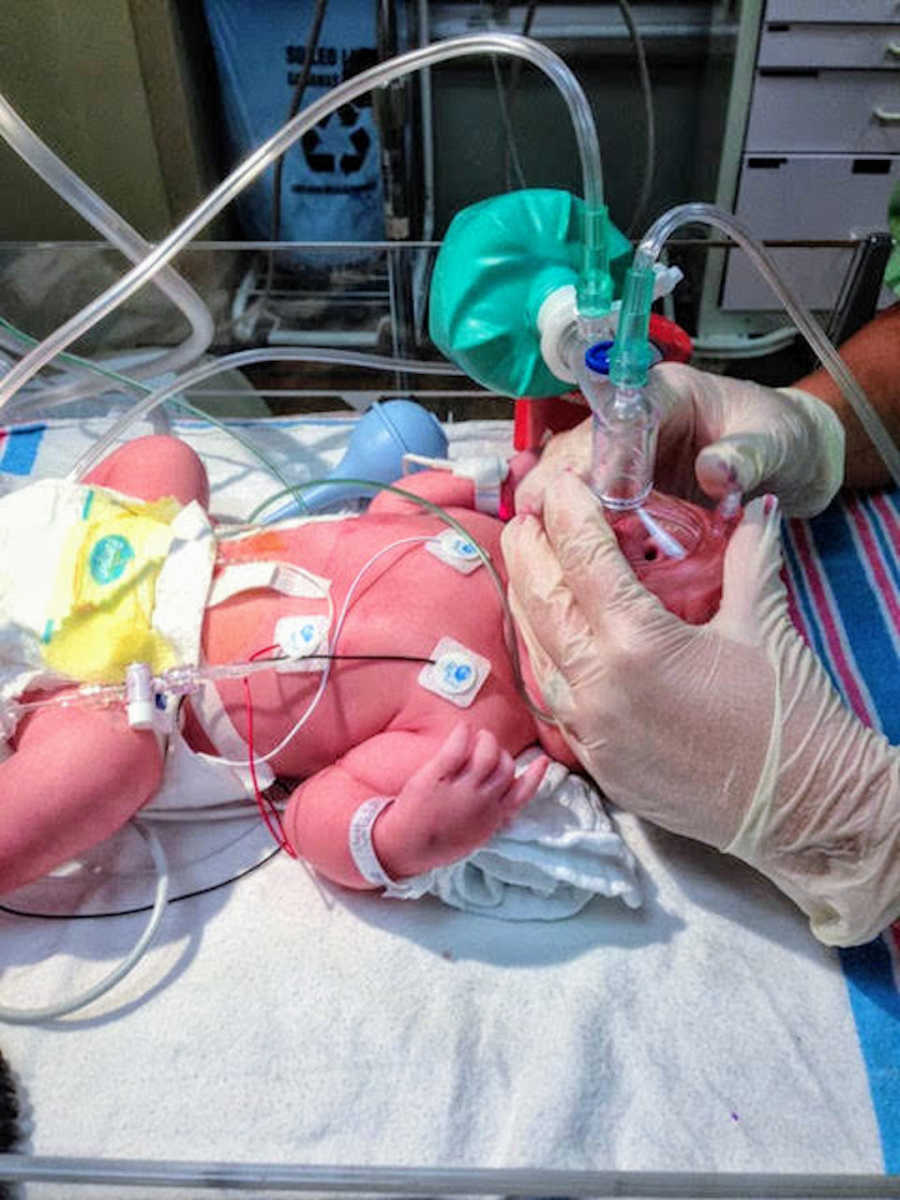 The NICU transport team arrived and began to prep Emma for the journey, and all I can remember is the sheer pain and joy I felt as I walked into the nursery to say goodbye to my daughter I had only just met. Oh, the joy. The complete joy. I'm not sure how I didn't crumble into a ball of tears, but I knew my time with her was fleeting and I didn't want to waste it with blurry eyes—with tears blocking my view of her. She grabbed my finger. She didn't open her eyes. Her little body was working so, so hard to breathe. She felt so small in my arms. So weak. The transport team arrived and started explaining everything that was going to happen. They're going to intubate her. Put a tube down her throat. Strap her into this plastic box. Wheel her to their van. Give her formula because she needs calories. Give her medicine to strengthen her lungs. I was in a whole other world as they're talking.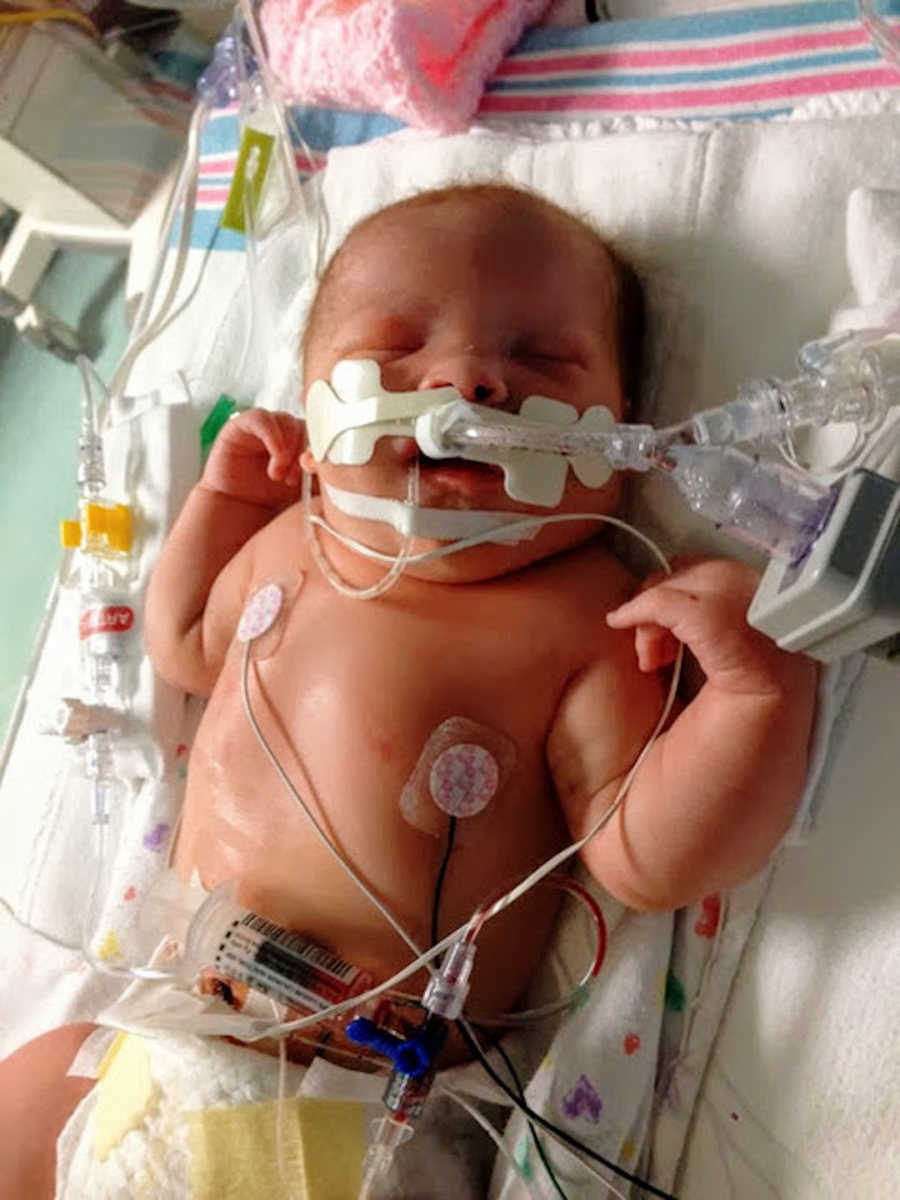 All I heard was emptiness. All I saw was a cold box. A cold box that will soon hold my baby. A cold box that will get to do something I won't be able to that night. I don't quite remember if I saw Emma again after they asked me to step out of the nursery while they got her ready to leave. I do remember standing in my room. In Mike's arms. Crying. Listening to him tell me this must be a dream. A horrible dream. This can't be happening. Our baby is not about to get taken away. I could see his pain. He had been so incredibly strong the entire day. And there, in the quiet of my room, he broke. I don't know how to explain any of this. I don't have any desire to experience this moment ever again. To stand there, watching my husband struggle to find air. Struggle to understand what is going on. Struggle to leave me alone in a hospital room while he goes with our newborn daughter.
The next 5 weeks were long, exhausting, and overwhelming. I basically lived at the hospital. Mike would work all day and then drive to the hospital to spend the evening with us before going home to do it all over again. My mindset of a quick stay at the hospital quickly faded. With each morning, I let myself think that day would be the one we got to take her home, and with each night, as I silently cried myself to sleep, I knew we were far from going home. Every day felt like an eternity, and every moment felt like we were a million steps away from going home. Obstacle after obstacle seemed to stand in the way as Emma Joy fought to overcome. There are a lot of gaps here, simply because it feels difficult to relive those days. To remember the days we watched other babies get discharged. To remember the frustration as the doctor listed another issue, or told us 'not today.' To remember the first time we were able to hold her, after a full week in the NICU. To remember the pain of wondering what this would mean for the rest of her life—would there be challenges and long term issues?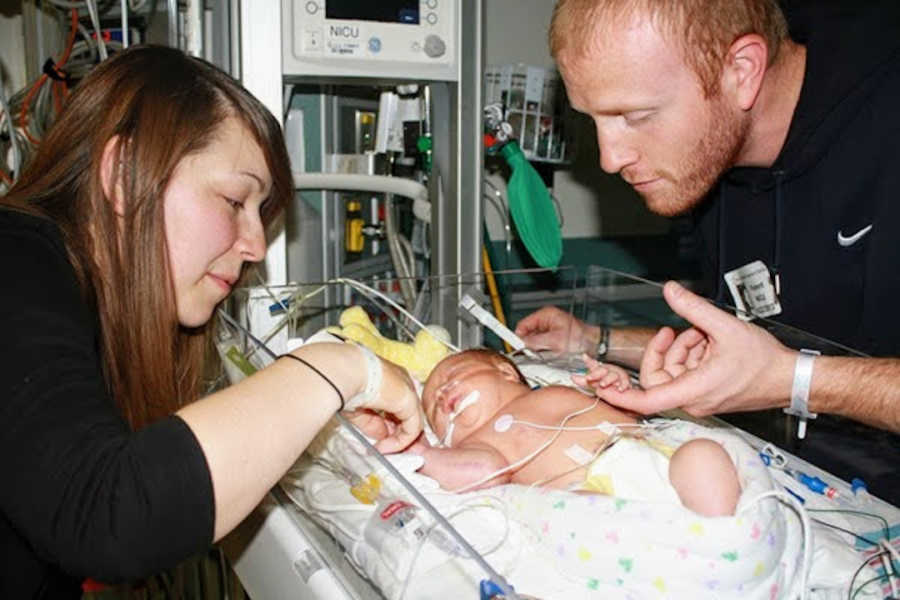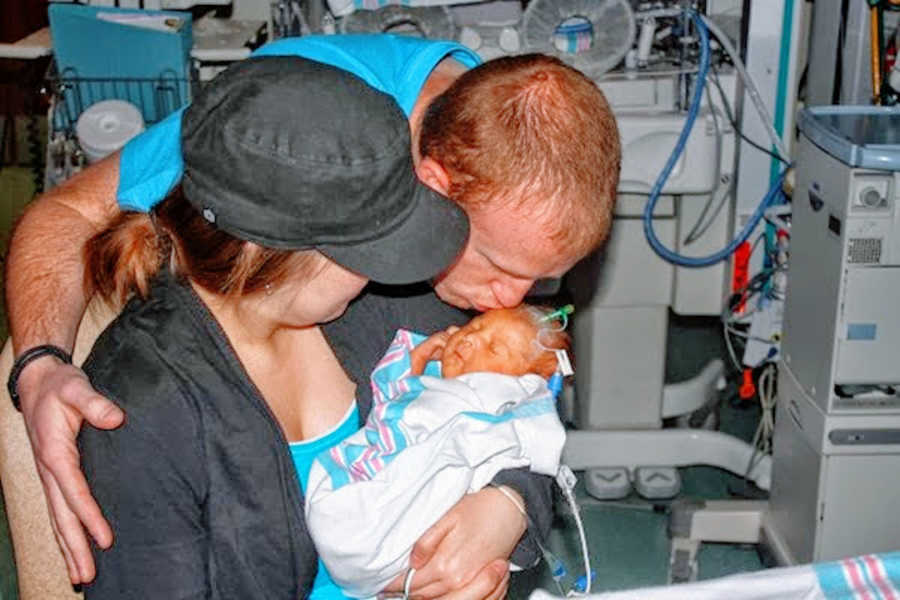 I missed my husband. I couldn't control my emotions about missing so much of life at home with a newborn. By this point, a few friends had had babies since Emma was born, and seeing all of their posts on Facebook and Instagram had me so upset and discouraged, and, if I'm being completely honest, jealous. I hated missing out. I hated going to the hospital every day. I hated I just couldn't have 'normal.' But those dark days did come to an end. As we got closer to her due date, the doctor's tone began to change and we started to talk about going home. Emma had overcome so much by this point and was finally making progress. We walked out of the NICU exactly 5 weeks after we first stepped foot there. I'm not sure words could ever truly explain how I felt in those first moments home… moments I had expected to happen 5 weeks earlier, moments I had expected to be filled with smiles and no drama, moments I had begun to think would never come. I was home! With my daughter! In our home! OUR HOME!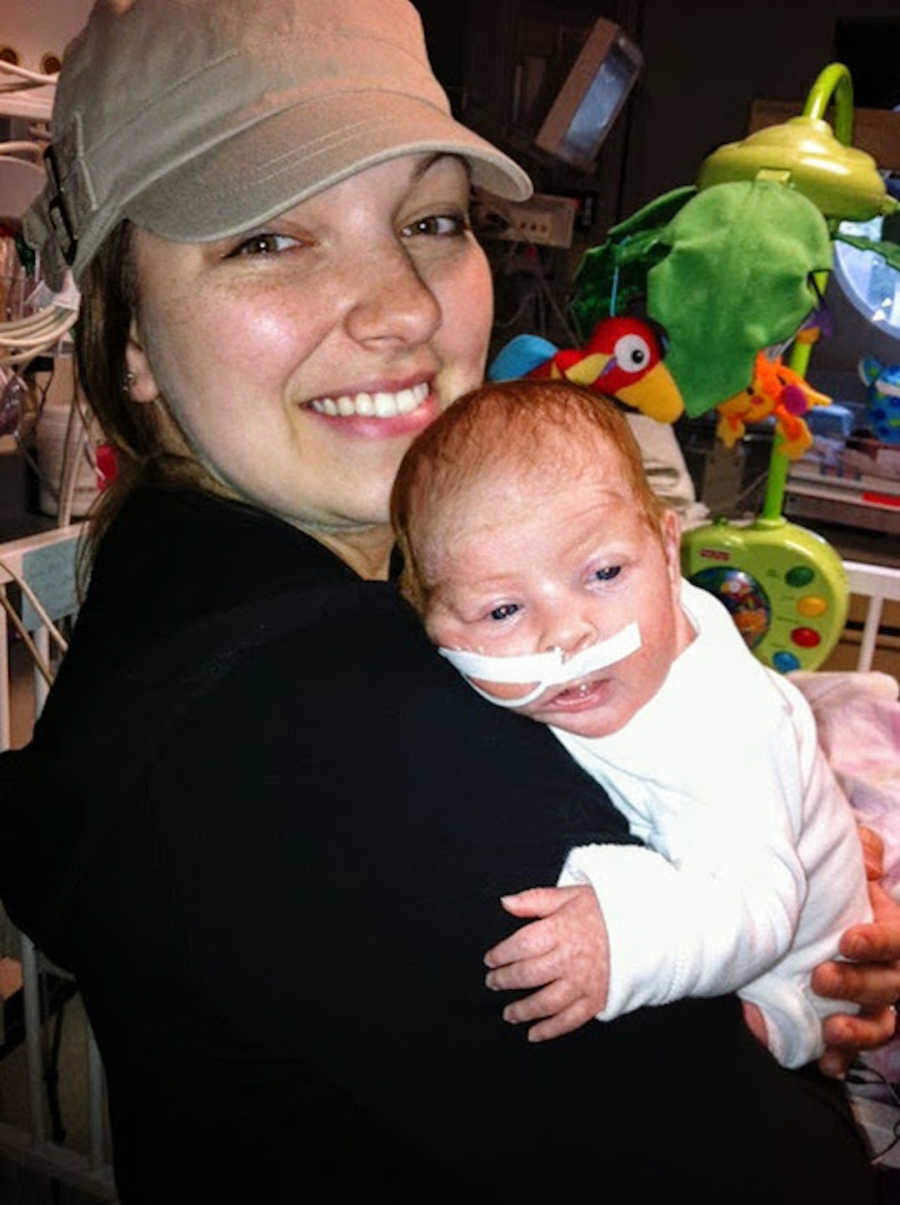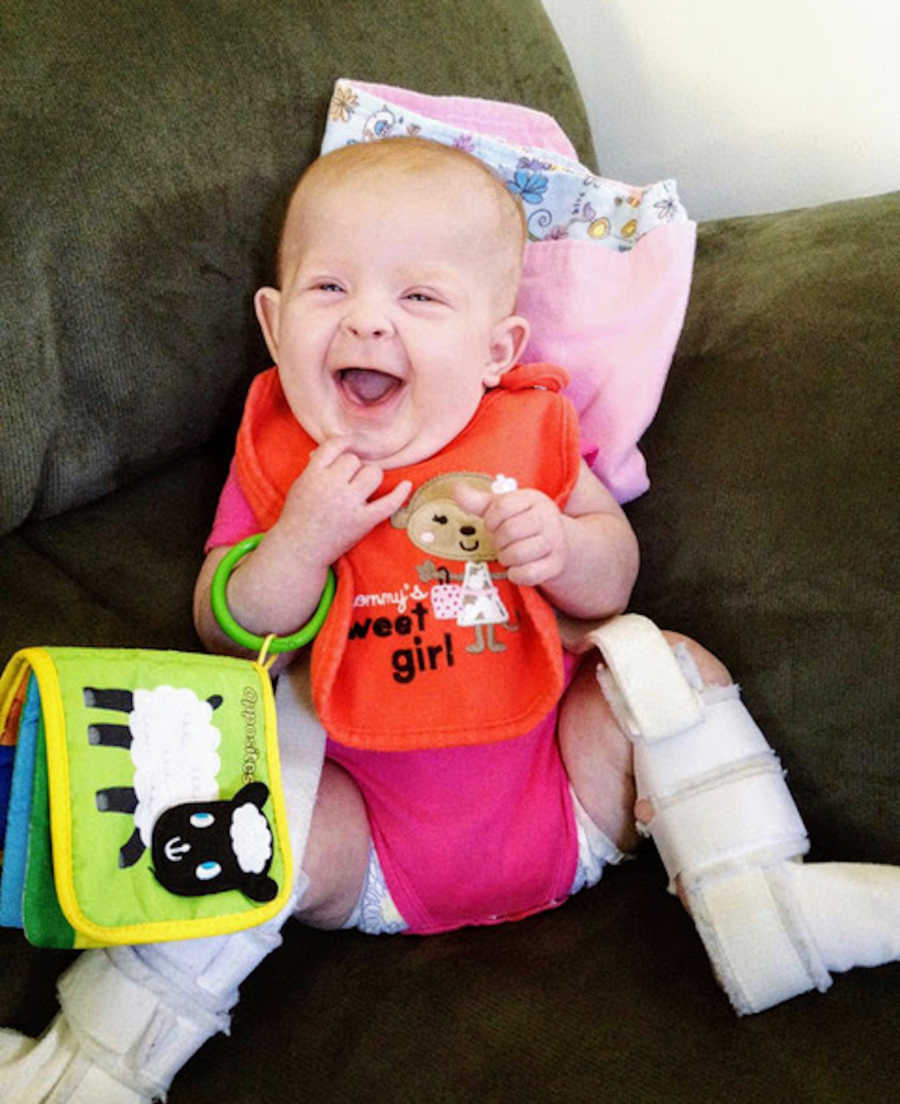 It was perfect… completely perfect. The pain, anger, frustration, anxiety were all a faint memory—if only for a night. But yes, they weren't there. After 5 long weeks, I had peace. A comfort only God could have given me. I so badly wish our story ended there and that I could wrap it all up in a pretty bow, saying everything was perfect beyond that. Looking back, I let myself live in the land of denial for quite a long time. I allowed myself to live under the 'she's a preemie' excuse as we began to notice delays over the next few years.
She took 8 months to sit up without help, 15 months to crawl, 24 months to walk. Those closest to me tried to reassure me it was probably just a preemie thing, or it was because of her hip dysplasia that was causing delays in her physical progress. Surely she'd eventually catch up. But as each birthday passed, the milestones got later and later. In my heart, I knew there was something more going on. We were already seeing the orthopedic doctor for her hips, the cardiologist for her heart, the ENT, and the eye doctor to keep an eye on some lingering issues. By the time she was attending preschool, it was obvious we needed to figure out what was causing her to be so behind her peers.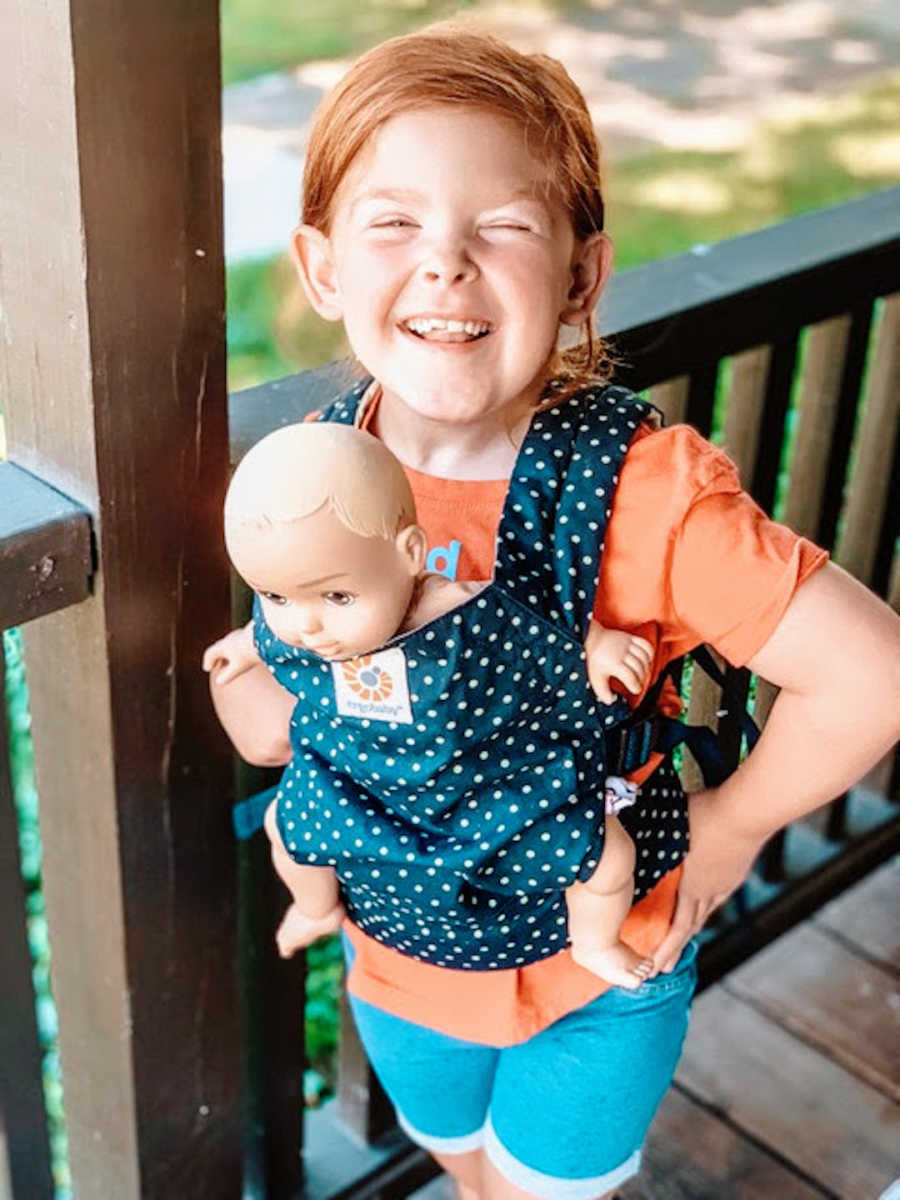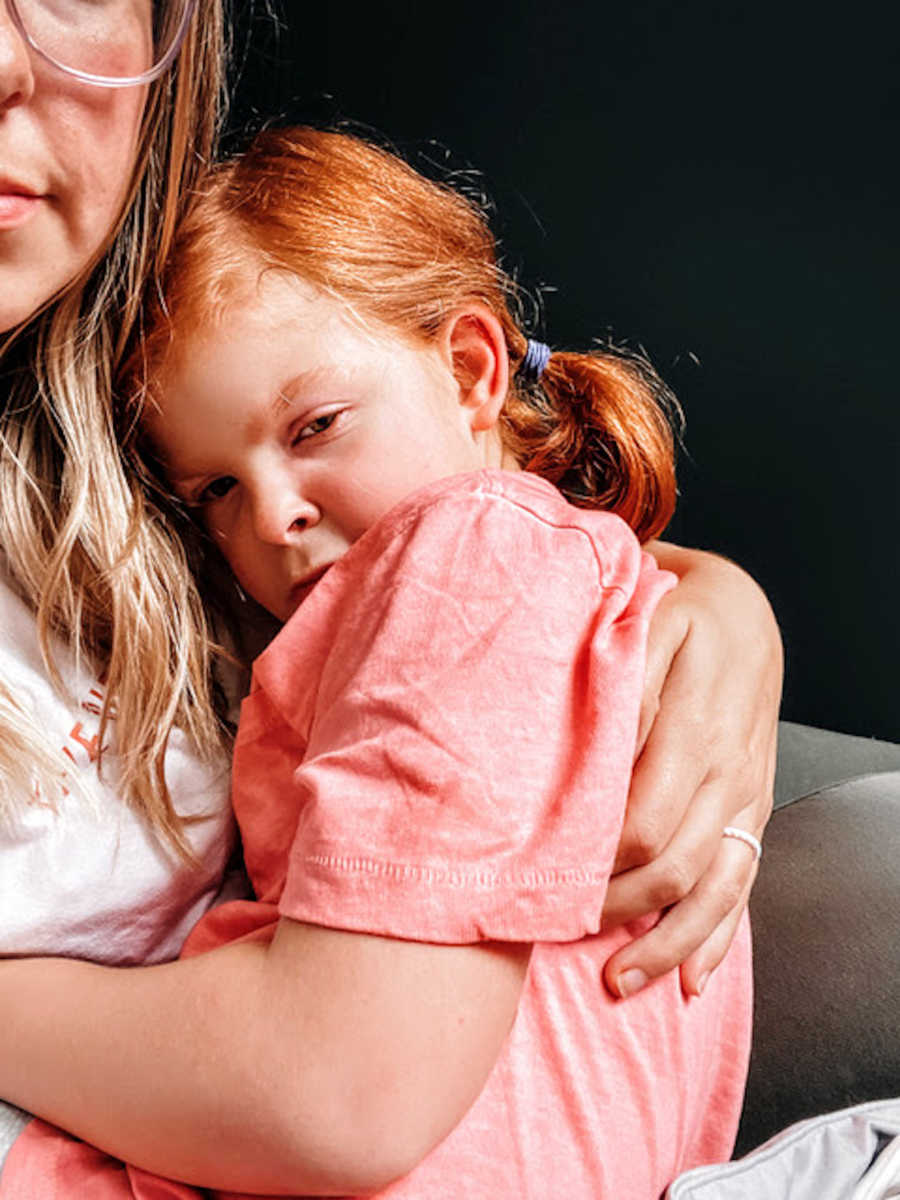 We decided to start from zero and get her evaluated by all of the specialists, including the ones who had previously dismissed her because she appeared to be 'fine.' A few months later, the genetics doctor called me with the results of some blood work and my anxiety spiked again. Emma had a rare genetic syndrome, one only roughly 200 other people in the world had been diagnosed with. There was zero research, zero insight, zero support, besides a Facebook group of other parents in the same boat. It felt relieving to finally have an answer, yet extremely isolating to have no guidance about how to help her and what her future would look like. She was 5-and-a-half years old at this point. We had gone over five years of her life not realizing her delays were because of something much bigger and would be delays that lasted her entire life. There's no growing out of a genetic deletion.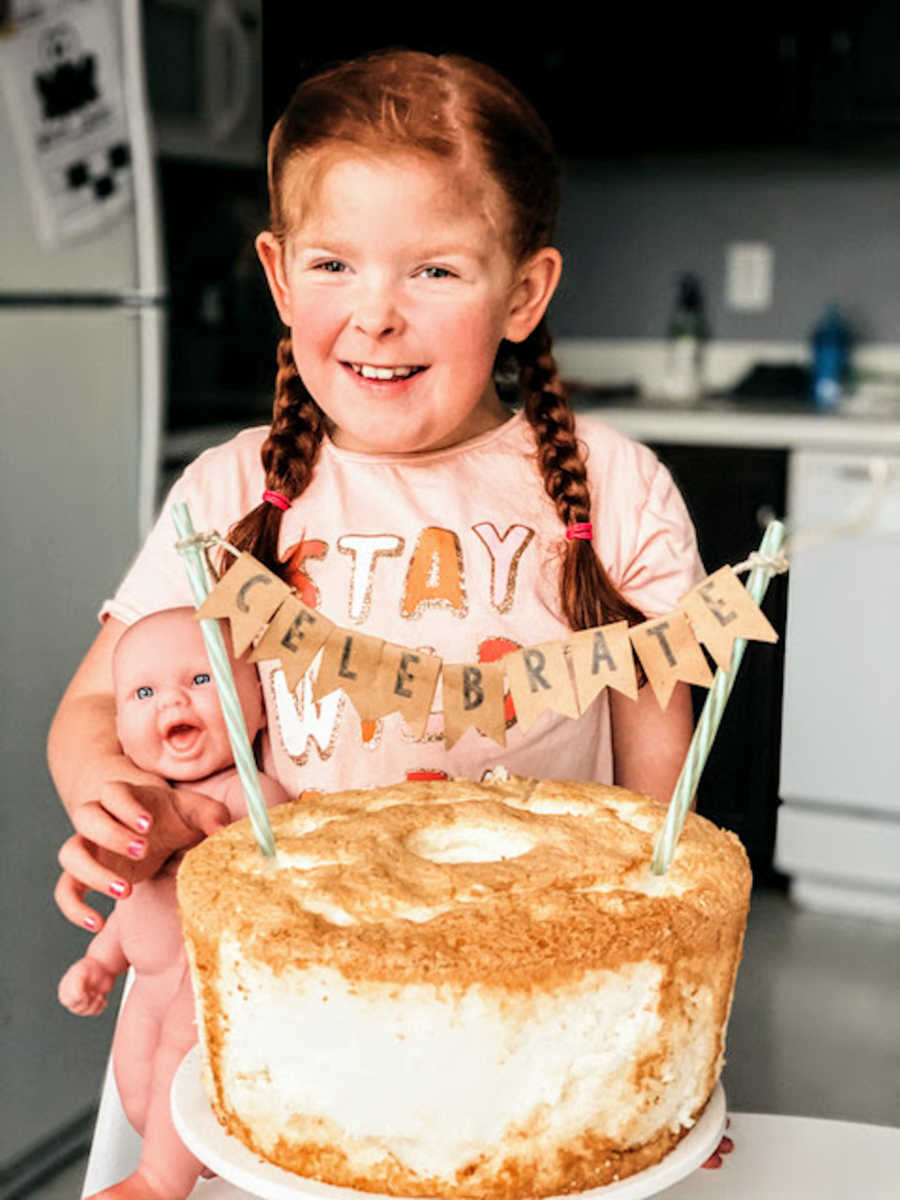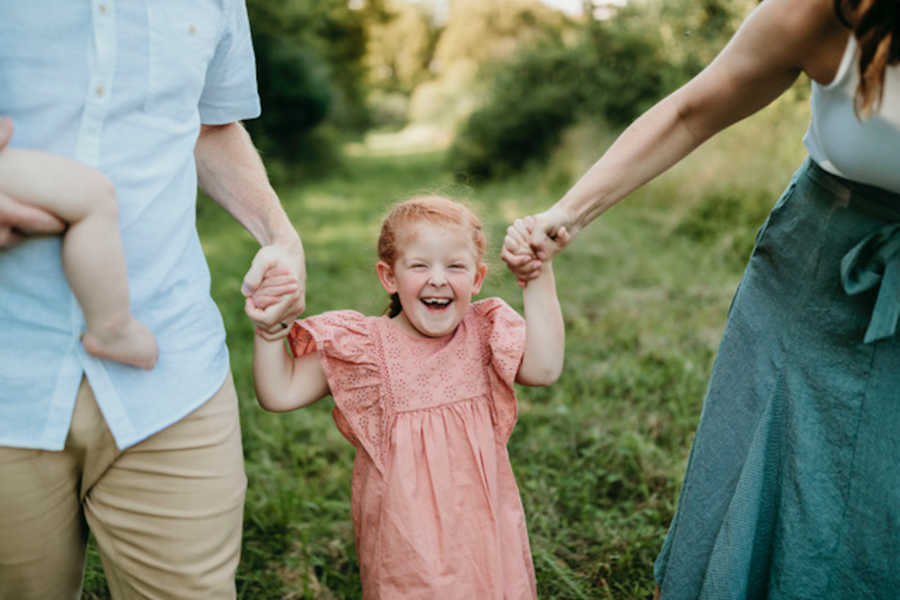 A whole new set of obstacles was established the day we got that call, and it's been a learning curve ever since. Hours of late-night research as I tried to find the best ways to help her learn and make sure I'm knowledgeable enough to advocate for her as we start navigating the public school system. It felt crippling to look at Emma and wonder when, if ever, she'll be able to drive a car, or live on her own, or get married. It's been 2-and-a-half years since we got that diagnosis, and every single day is a roller coaster I won't ever hop off of. Emma Joy keeps me humble. She keeps me honest. She keeps me desperate for the peace only God can bring.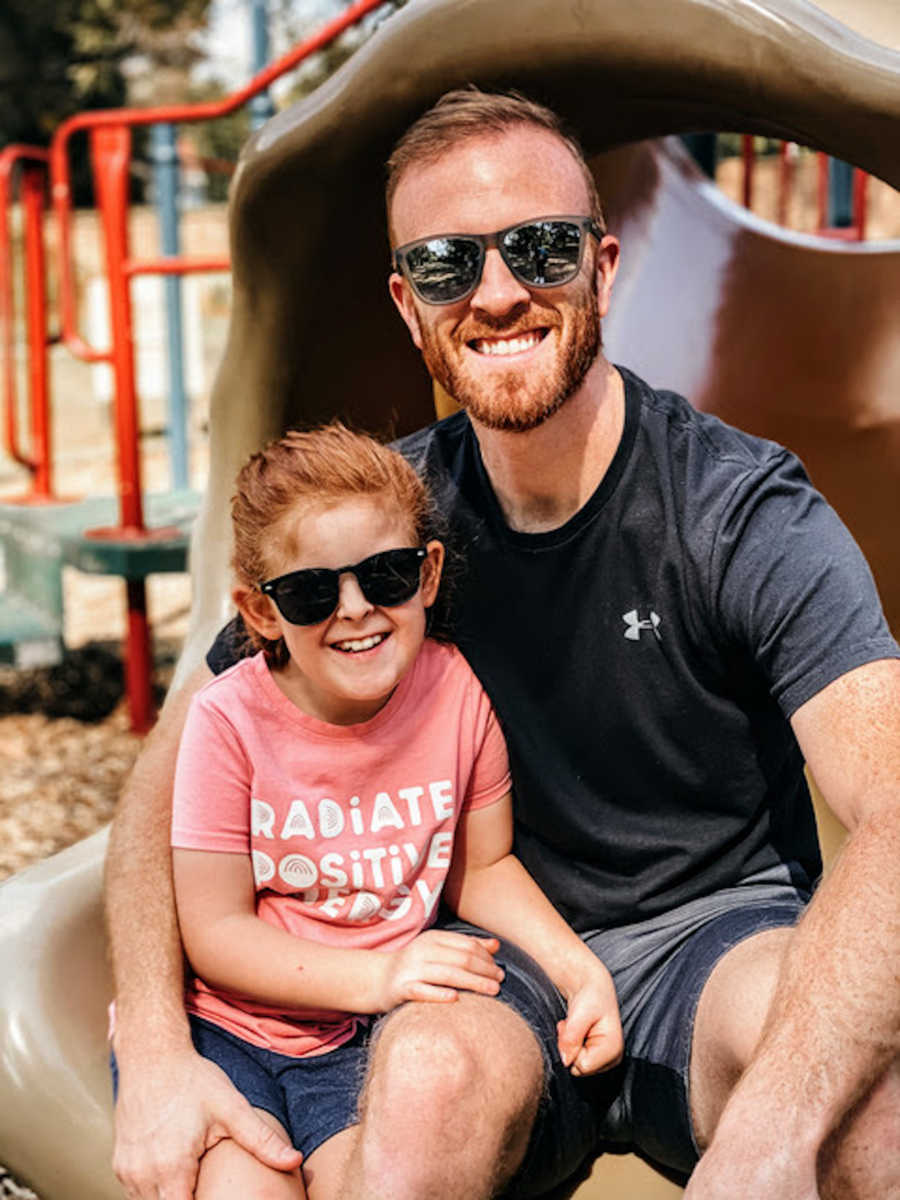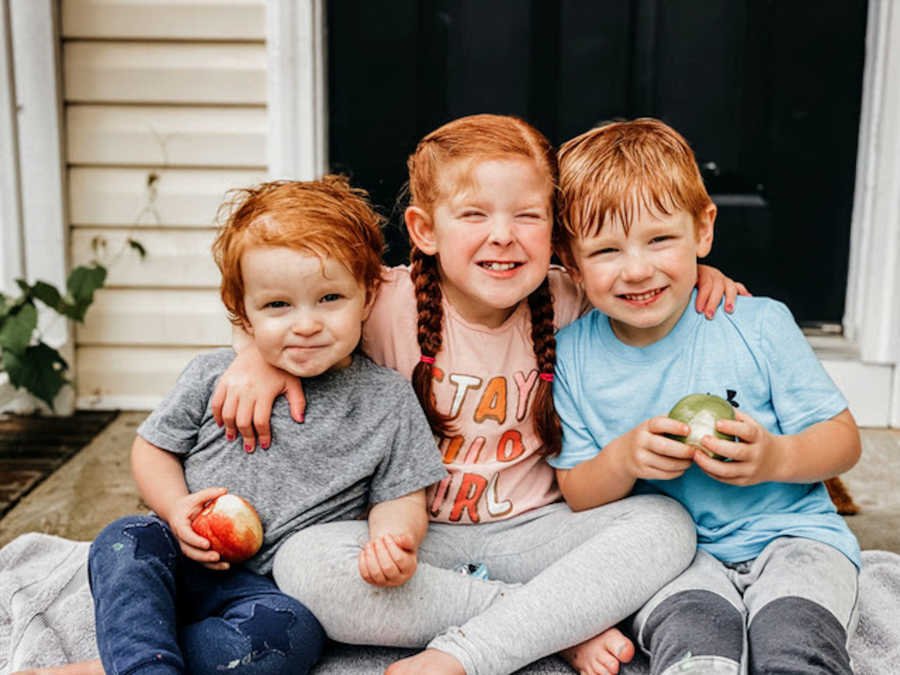 There is pain and heartache intertwined in every single chapter of our story. The struggles remain, and, at times, seem to multiply as we parent a child with multiple special needs—but the love is strong and the hope is powerful. And there's an all-consuming joy that can not be put out. We serve a faithful God, one who never, not for a second, leaves us to walk alone. Even through the times I felt I was alone and empty, He was there. I could see His hand throughout every piece of this story, and if you look close enough, you'll see His hand in yours, too."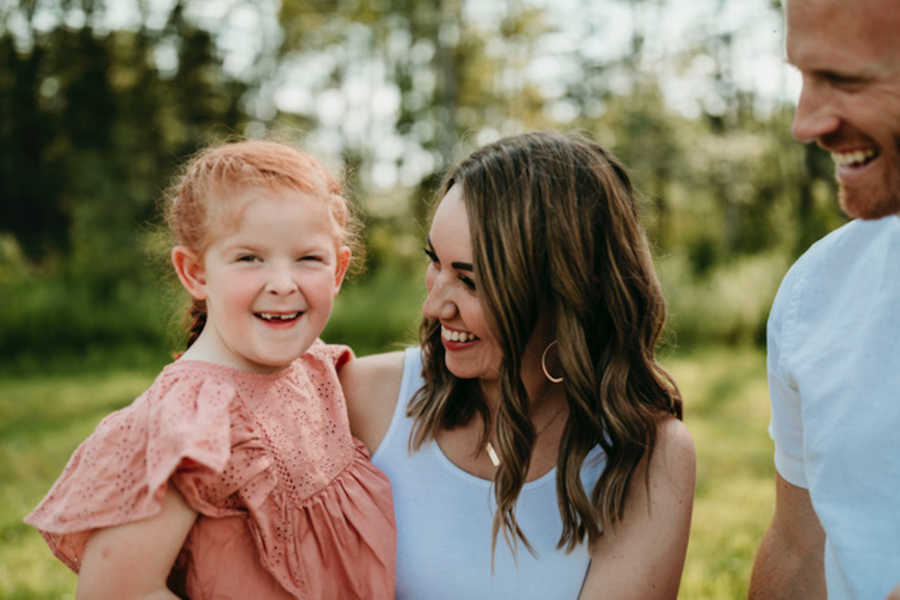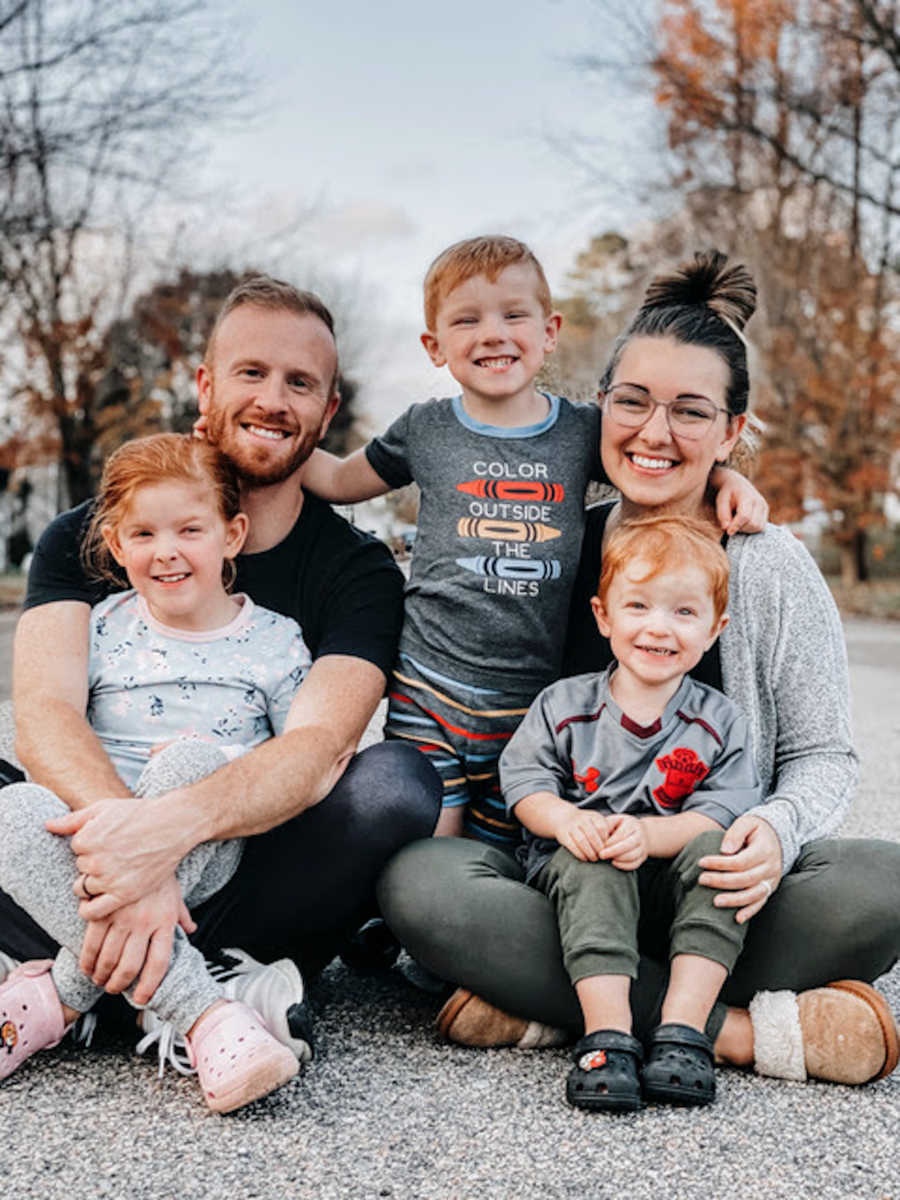 This story was submitted to Love What Matters by Liz Edwards of Wake Forest, North Carolina. You can follow their journey on Instagram, Facebook, and blog. Submit your own story here, and be sure to subscribe to our free email newsletter for our best stories, and YouTube for our best videos.
Read more powerful perspectives from special needs moms:
'I did something wrong.' He turned blue. I dropped to my knees. 'Sorry, we can't help you.': Baby born with rare genetic condition, 'We won't give up if he doesn't'
'He has what? Will he walk? Talk?' I mourned the life we were supposed to have.': Mom gave up on 'life she imagined' as son battles undiagnosed genetic disorder, eye condition
'My husband was fuming. I was BORN to be her mom. She is here to prove everyone wrong.': Daughter diagnosed with 'extremely rare condition' Lissencephaly, family 'cheering for her every step of the way'
'Can we take him home with us?' My little patient had fought more in 6 months than most adults. He was in custody of the state.': Nurse adopts special needs patient, 'He is our little boy forever and ever!'
Provide beauty and strength for others. SHARE this story on Facebook with friends and family.